The Perfect White Dresses & Outfits Every Bride-to-Be Needs for Every Event Leading Up to the Wedding
The following content may contain affiliate links. When you click and shop the links, we may receive a commission. You can read more about my affiliate and privacy policy here.
If you have a wedding coming up, you just need one white bride dress, right? Ha! Good one. Every bride-to-be knows that a huge part of the fun of being engaged is all of the events leading up to the wedding, like engagement parties, bridal showers, bachelorette parties, and rehearsal dinners. All during which you're expected to shine in yet another chic all-white outfit or little white dress. And these days, with instagram and social media, you wouldn't be caught dead in the same dress or jumpsuit twice, so what the heck should you wear to all of these different events?
Wearing a white dress is a great way to stand out at all your different wedding events. Ever since I got engaged, I scoured all of my favorite clothing brands for the absolute best bridal outfit ideas for all of my wedding events, and I have been shocked at how hard it is to find the perfect white outfits for each event! So I've rounded up some of my favorite white dresses for brides for every wedding-related event you have coming up, from the bridal shower to the bachelorette party, so you can stand out and glow while celebrating your engagement!!!
All the best white outfits for a bride
What should you wear as the bride for a bridal shower? Your bridal shower is likely to be during the daytime, so a pretty and classy white daytime dress is best. These are some of my favorite picks for the bride to wear to her bridal shower.
bride-to-be white dresses & jumpsuits: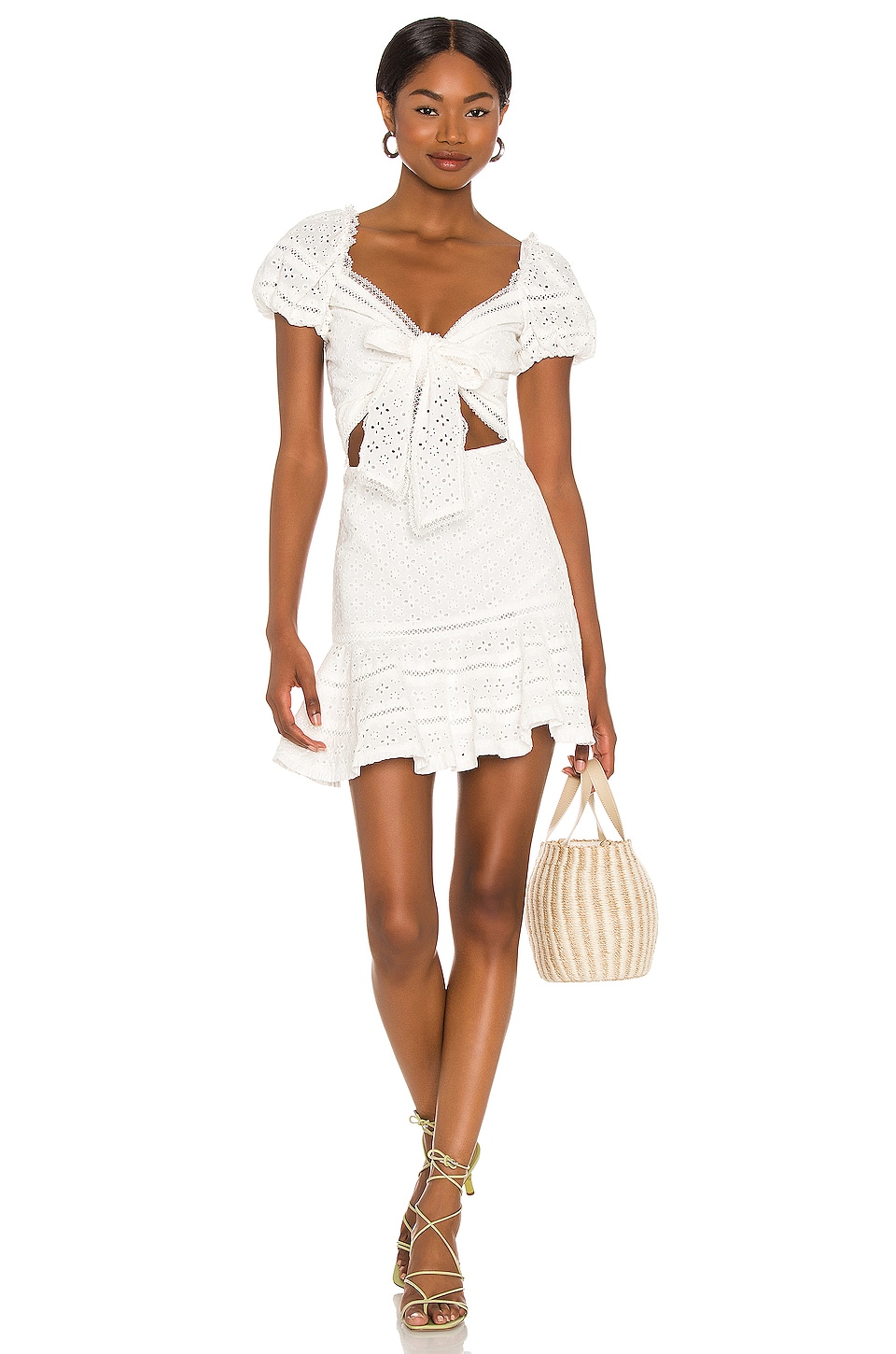 This set is an adorable option if you don't want to go full white!
This dress would be so gorgeous for a bridal shower or rehearsal dinner for a fall or winter bride!
How to dress for your bachelorette party totally depends where your bachelorette party is (if you need ideas, check out my post on The Best Bachelorette Party Destinations here), but chances are you're going to want a mix of some show-stopping nighttime looks, and some great white onepieces and bikinis. Here are my favorite bachelorette party looks for the bride.
Splurge dresses:
*commissionable links, click on the photos to shop the look*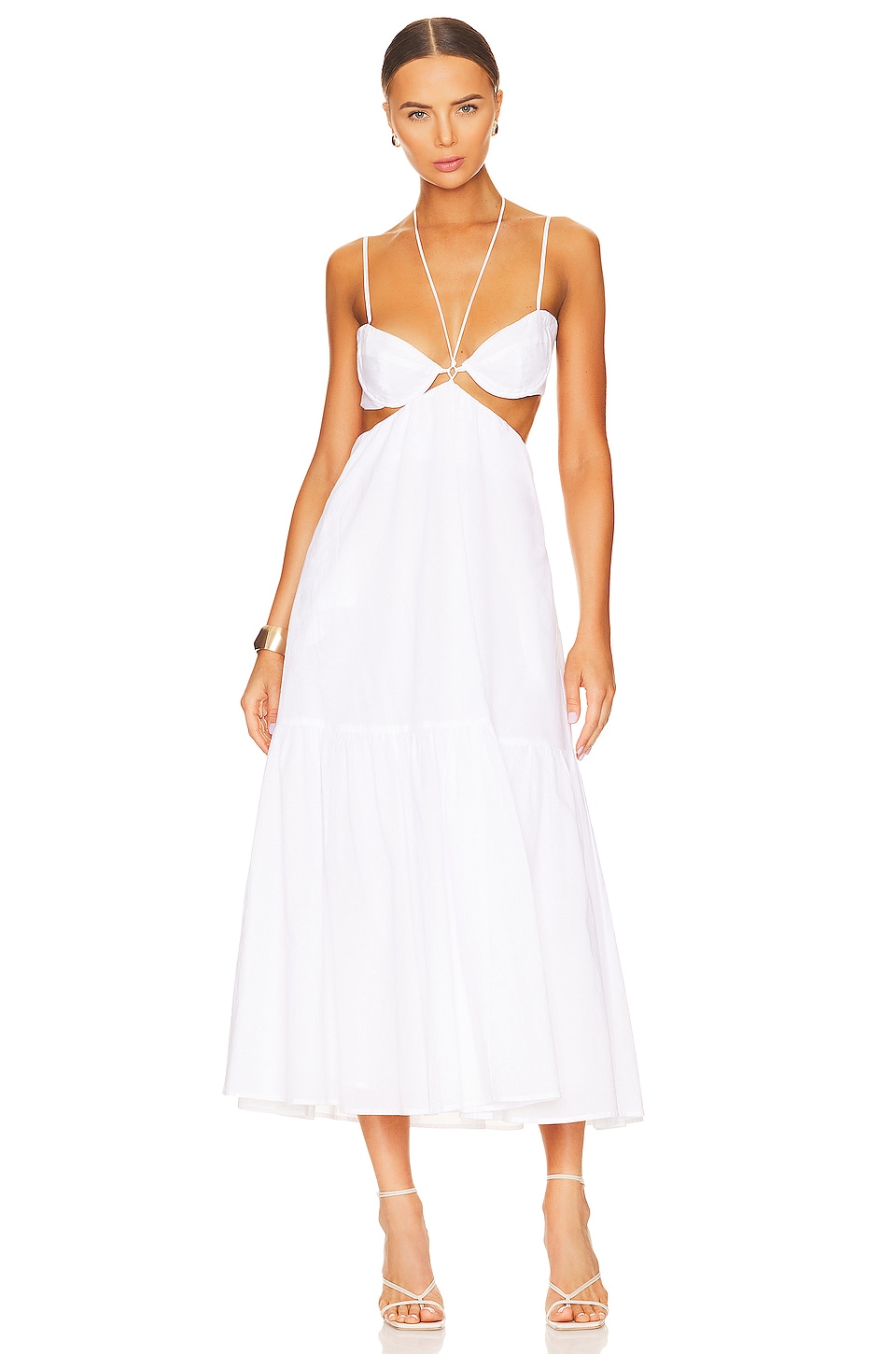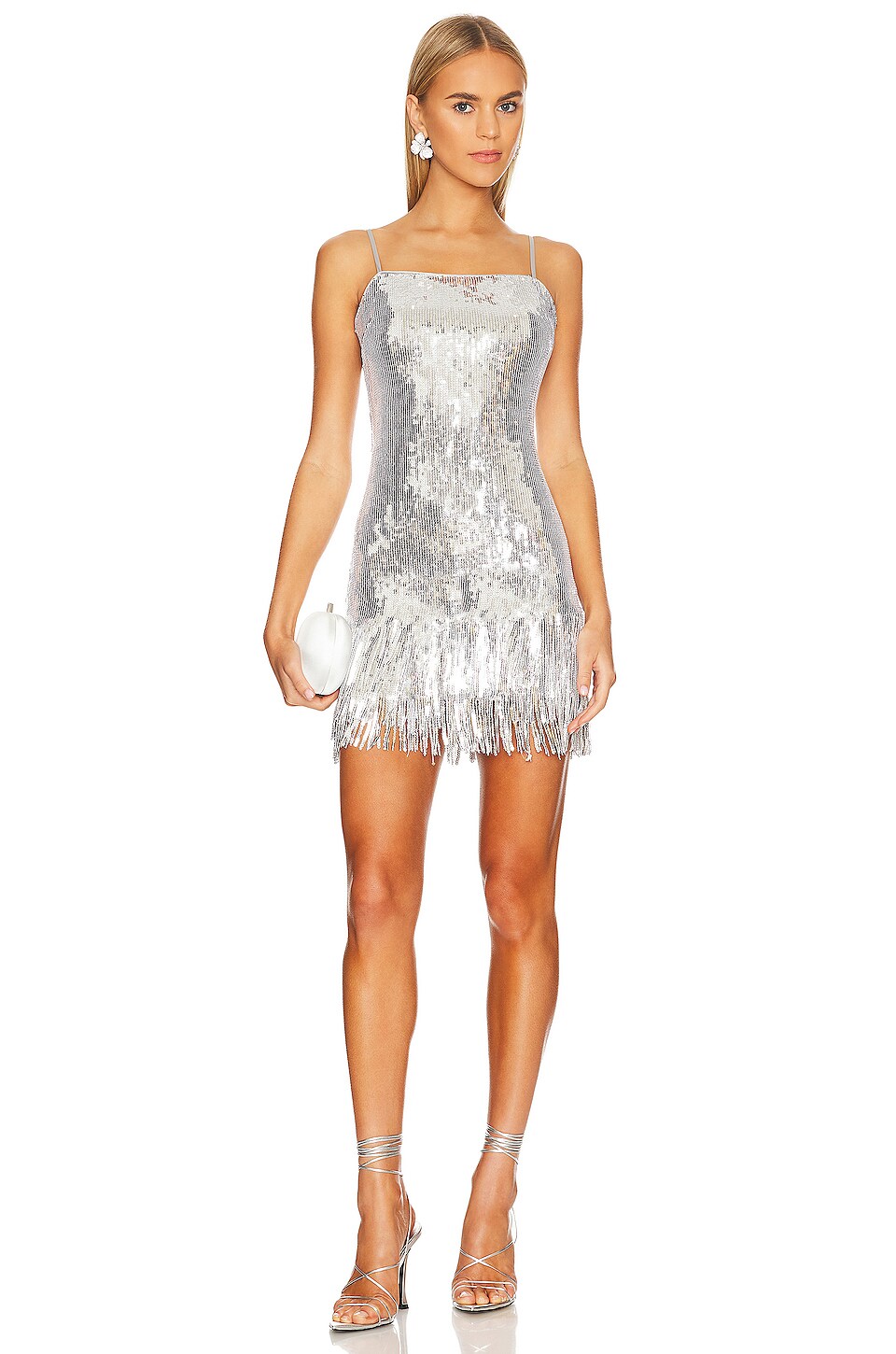 I love the idea of a fun sequin dress vs. the traditional white dress for one night out with your gals!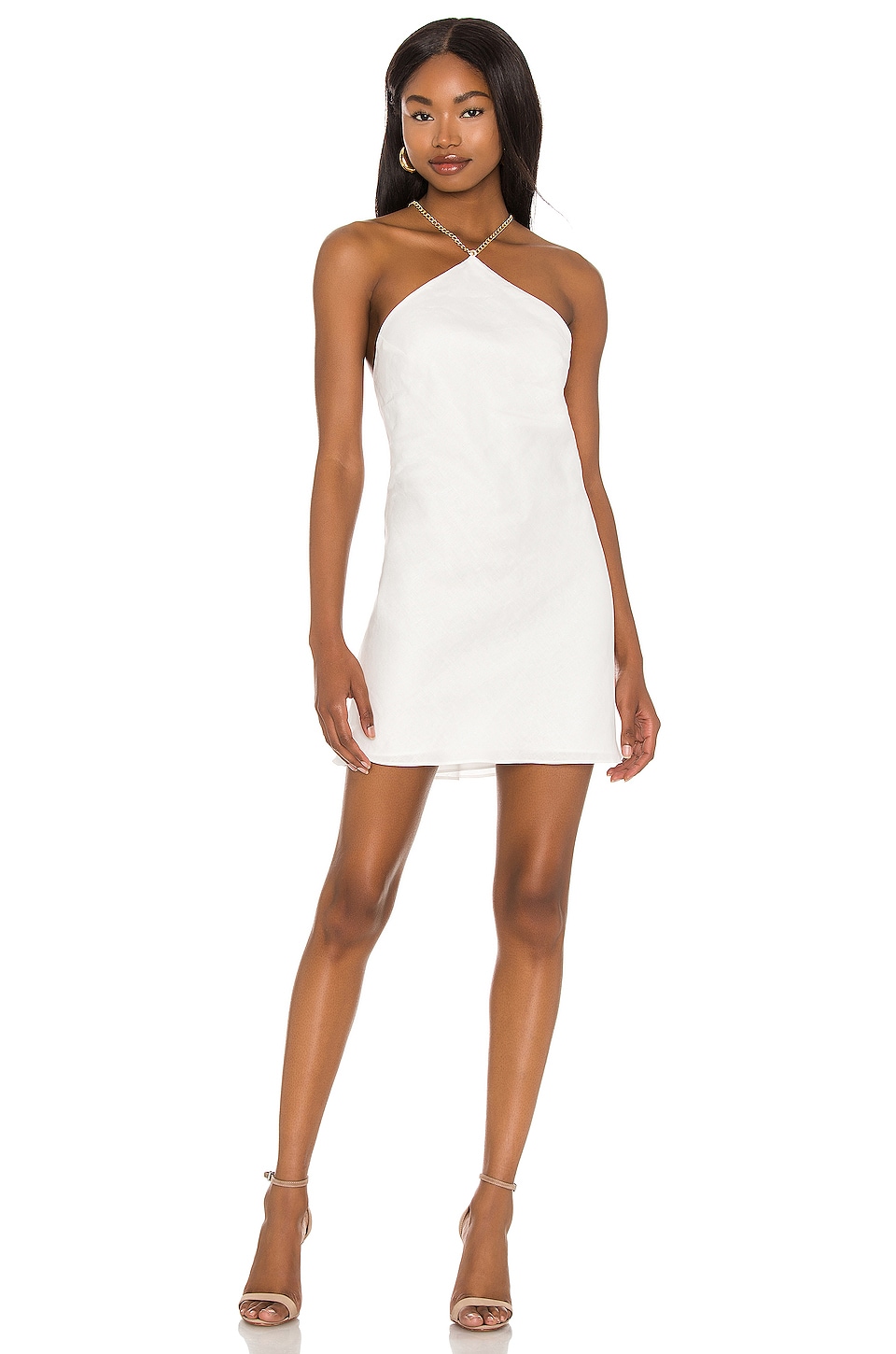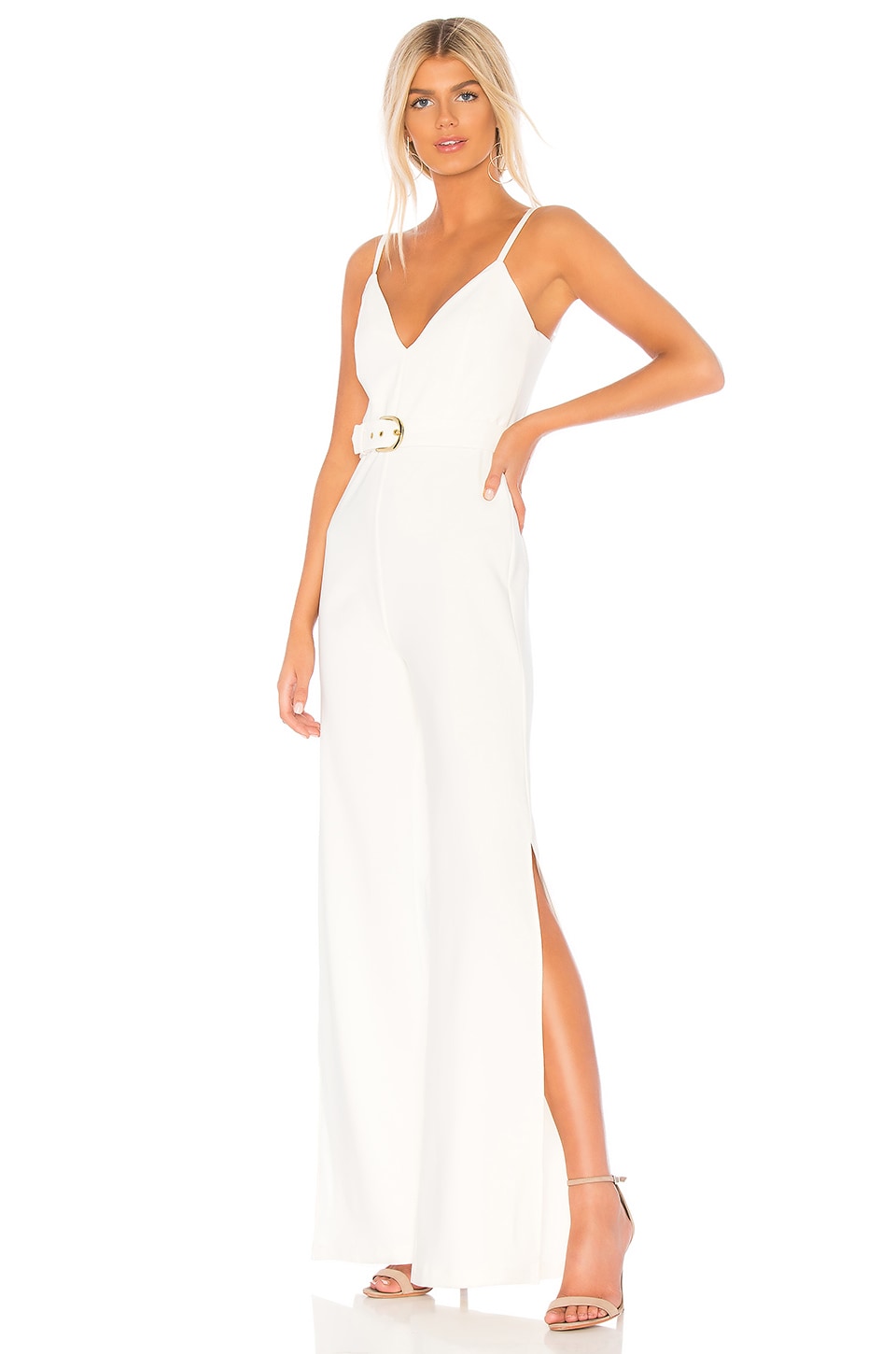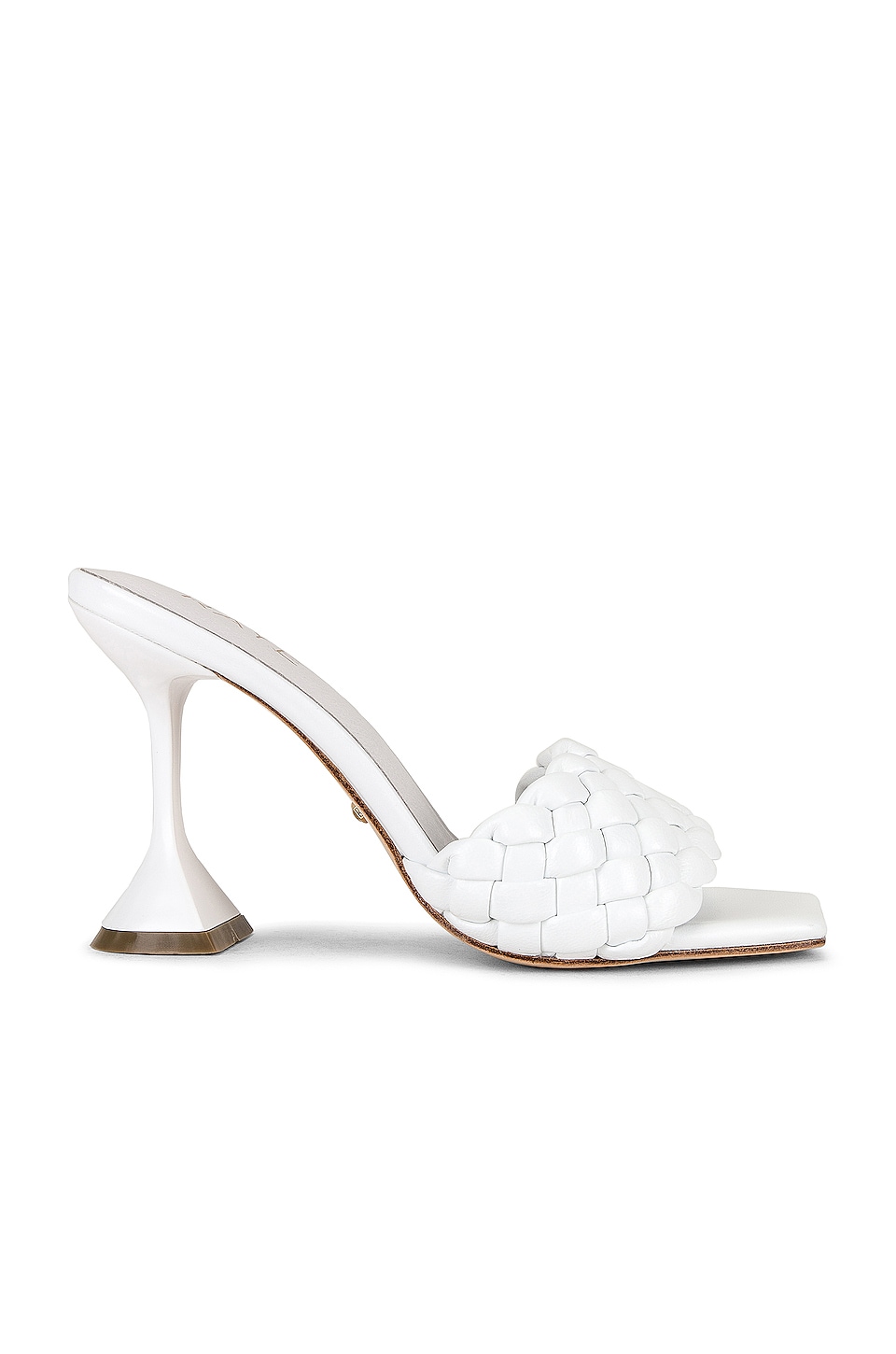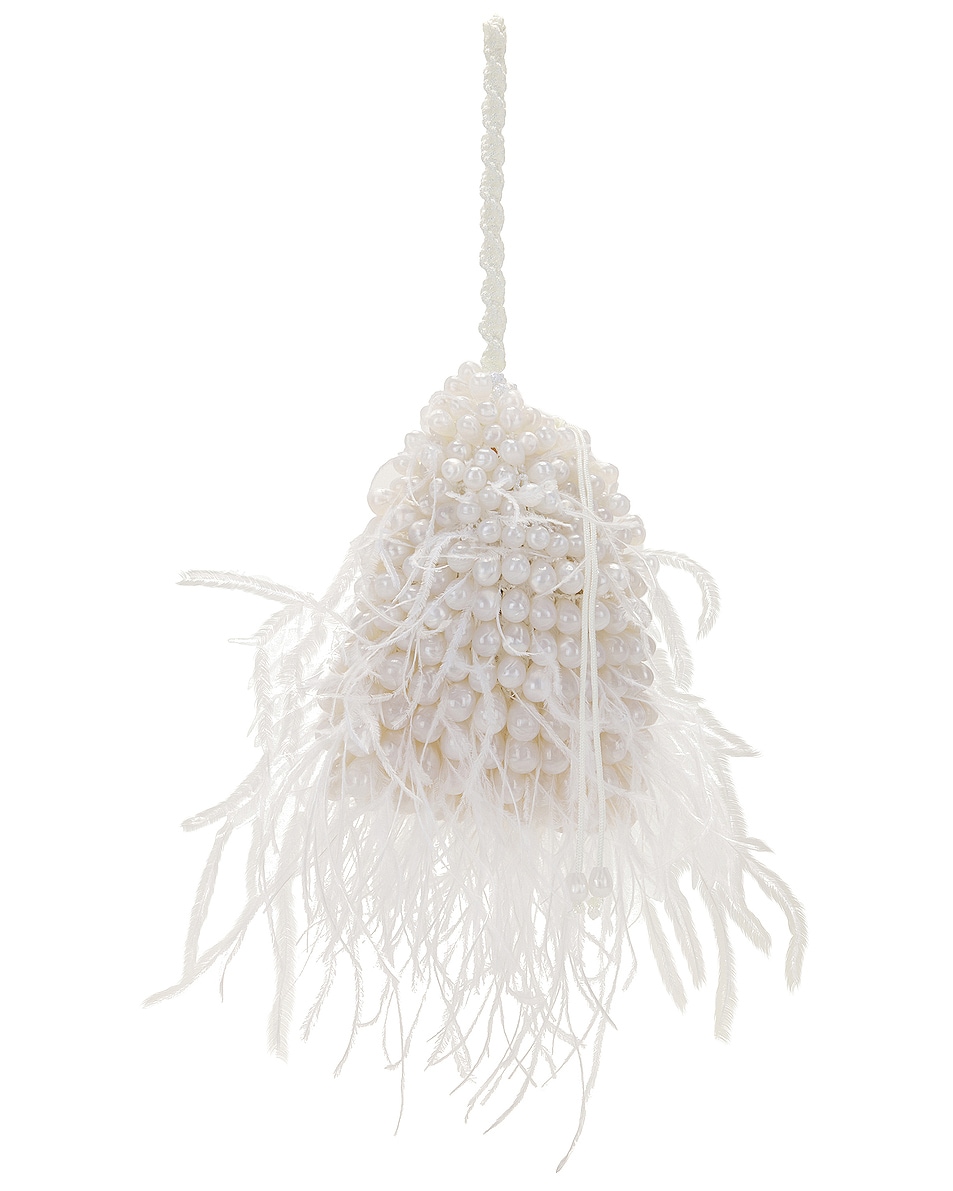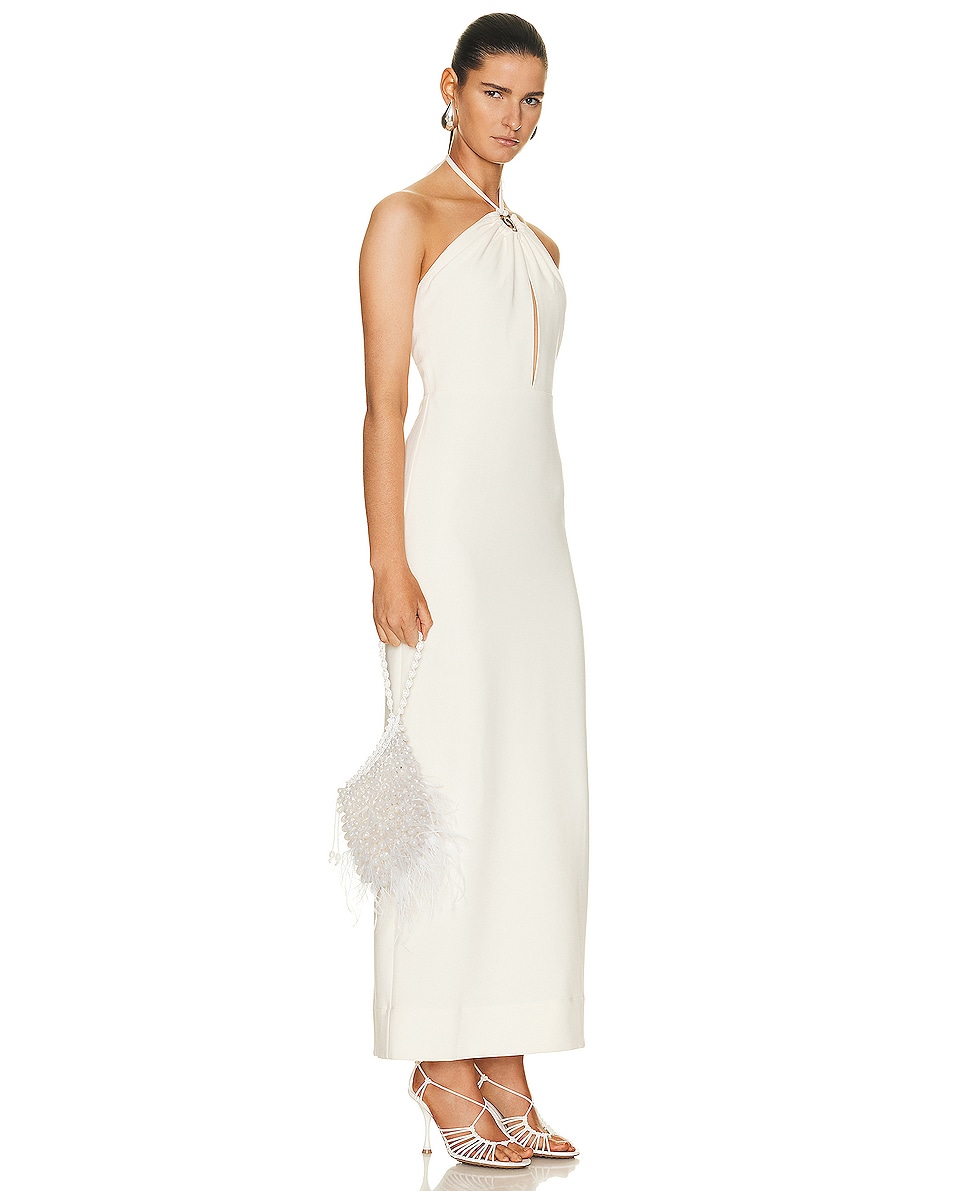 How cute is this fun bag?
This dress would be gorgeous for a nice dinner out for your bachelorette and your bridal shower!
The best statement outfit pieces for bachelorette parties:
This Mrs. denim jacket would be SO fun over a white dress for a night out at your bachelorette! Especially for brides doing Austin or Nashville bachelorette parties it would be so perfect! I also love these white statement boots with it which you could wear long past your bachelorette!
This feather top would be SO fun for a bachelorette dinner or night out! I love the pop of pink with a white outfit!

Love a chic, simple embroidered bride dad hat to go with your bride-to-be flying outfit like this one.
The best casual white daytime outfits for bachelorette parties:
This dress would be perfect to take right from the beach to a casual lunch!
Bachelorette Party Bride Swimwear
If you're going somewhere tropical for your bachelorette party, you're going to want to stock up on some beautiful bride swimsuits and white swimsuits for a bride.
These are my favorite picks for swimsuits for brides at bachelorette parties: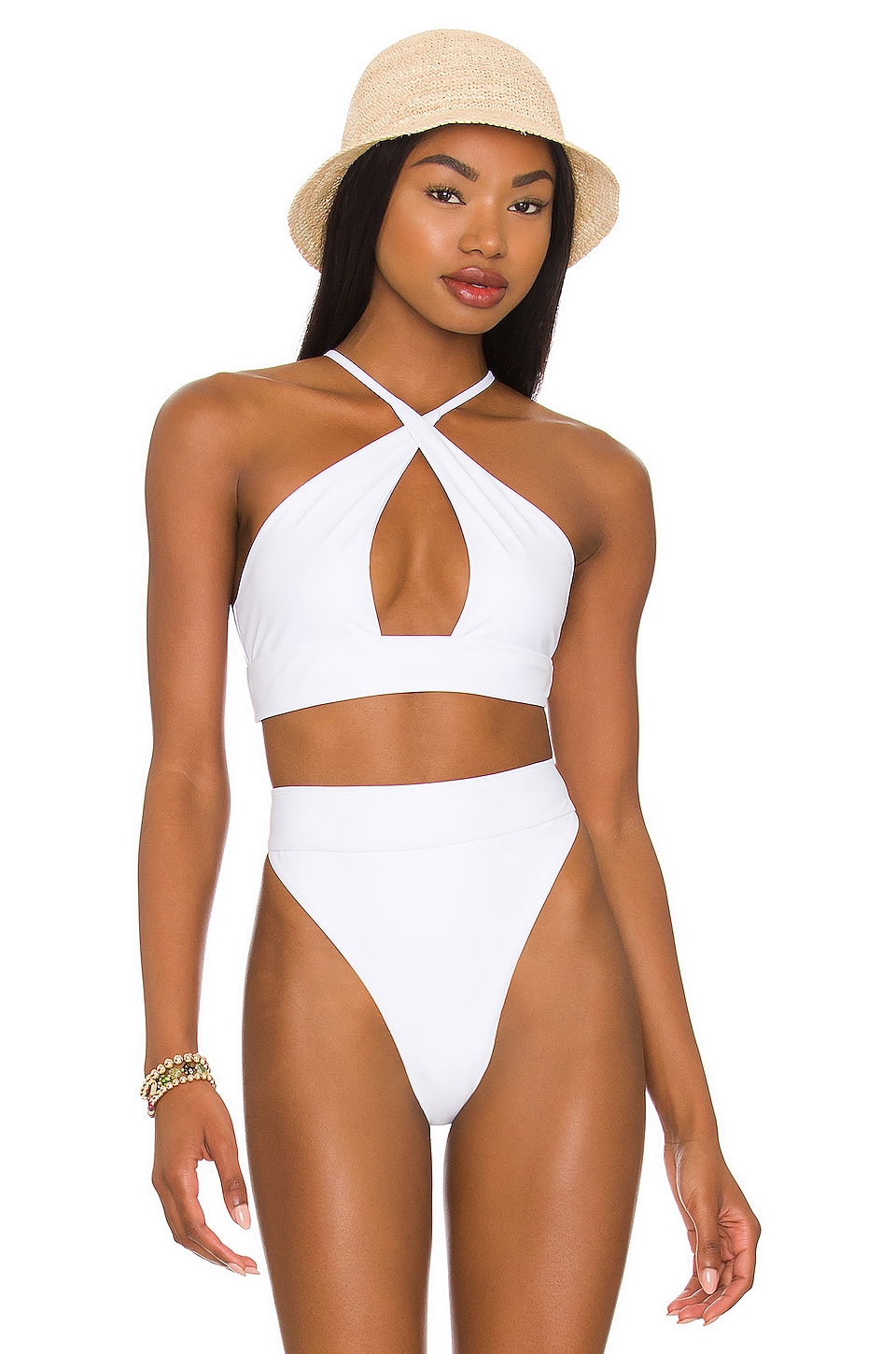 This is the gold zip one piece I wore to my bachelorette! I'm wearing a size Small
Love this bride swimsuit! This white with gold zipper one piece swimsuit is what I wore at my Miami bachelorette party!
Love this white with gold zipper one piece swimsuit for a bachelorette party!
also obsessed with this cover up for a bride-to-be!
Engagement Photo Outfits
Cute bride dresses for engagement photos

I love a bold color like pink or red for an engagement photo because it really POPS, but if you're looking for a subtler look, you can't go wrong with white or light blue, or a light floral. This goes-with-any-backdrop white dress and stunning flowy blue dress for an engagement photoshoot would be absolutely perfect.
Engagement party dresses
The engagement party is likely much more casual than the wedding, and they're usually day-to-night parties, meaning you'll need a great casual-yet-elegant dress to take the party right through sunset. Here are some of my favorite looks for brides-to-be for their engagement party.
cute white engagement party dresses for the bride-to-be:
Rehearsal dinner dresses for the bride-to-be:
It's the night before your wedding – and all eyes are on you! You are going to want to GLOW in a beautiful, elegant white dress. Here are some of the absolute best looks for a bride-to-be for her rehearsal dinner.
Beautiful white bride dresses for a rehearsal dinner:
What I wore for my rehearsal dinner!
This statement gown is GORGEOUS for a black tie rehearsal dinner! The back details make it such a show-stopper!
The button details on this gown are stunning!
Another stunning statement gown if you're doing a formal rehearsal dinner!
Wedding Day Getting Ready Outfits
wearing my favorite Homebodii cami set
Wedding Day After-Party Outfits
The after-party is one of the most pure FUN parts of your wedding day so a fun, easy-to-move in dress is the perfect thing to change into to keep the party going!
Bride-to-Be Jewelry & Accessories
The cutest bride-to-be accessories for the wedding weekend, or any wedding-related events before
This hair piece would be stunning for a bridal shower or bachelorette party when you want something bridal feeling but not a veil!
I LOVE the subtle white accents of this Gucci bag.This is a piece that you can use for all your bridal occasions and continue to use after your wedding season to remember these special moments!
How cute are these Keds x Kate Spade!! The perfect shoes for a wedding after-party!
I'm obsessed with Tamara Mellon heels – ever since Oprah dubbed them the comfiest heels on the planet! I can't help but agree, and these chic white ones are just perfect for any bridal events.
I always love Cole Haan's super-soft leather sandals, and these ones are just amazing. They're $150 on Nordstrom. Also check out all of the best bridal shoes here.
Honeymoon Outfits
What to wear on your honeymoon for the bride
This Beach Riot wrap dress gives me all the tropical honeymoon vibes with just a hint of a bridal feel!
Bridal Robes
This palm-printed silk kimono is SO chic and what I wore on my wedding day!
Can't wait to see you all rocking your engagement parties, bachelorette parties and more in these stunning bridal looks!!! If you wear one of the dresses I recommended, tag me on Insta!! I'd love to see!!! <3
Wedding Planning Outfits
If you're a bride who is soaking in every moment of your engagement and wedding process and you want to make each wedding planning appointment feel special, these are the outfits for you! A few statement pieces like a white designer bag are such a great way to celebrate how special this time is, and each time you use your bag after your wedding it'll help you remember all the details and special moments of your wedding season.
The perfect wedding planning power suit!
This dress would be so cute to wear to tastings or try ons!
This white tote is the perfect bag for all of your wedding planning appointments, dress try ons, tastings, etc!
If you're looking for splurge statemet piece, I love the subtle white accents of this Gucci bag.This is a piece that you can use for all your bridal occasions and continue to use after your wedding season to remember these special moments!
& check out my other posts!
The best swimwear & cover ups for brides
What to wear in engagement photos
How to plan the perfect honeymoon
The Ultimate Beach Vacation Packing Guide
The best getting ready pajama sets for bridesmaids and the bride
The best matching couple swimwear
The Ultimate Honeymoon Packing Guide
The Best Honeymoon Destinations for December, January honeymoon destinations and February honeymoon destinations
How to plan a bachelorette party
The Best Beachwear Brands 2020
The best luxury honeymoon resorts to book for your honeymoon
Chic bachelorette party favors
The best bride shoes for a beach wedding
What to wear to your rehearsal dinner
The best swimwear for Summer 2019
My Drunk Elephant skincare routine
The Ultimate Bali Honeymoon Guide
The Best Mini-moon destinations in the USA
Honeymooning in the Amalfi Coast: The Ultimate Amalfi Coast Travel Guide
How to plan the perfect Bachelorette party in Austin
How to Plan the Perfect Cabo San Lucas Bachelorette Party
What to wear in engagement photos