The Best Drivable Bachelorette Party Destinations in the USA – Bachelorette Parties You Can Drive To From the West Coast, South, Midwest and East Coast
When it comes to bachelorette party planning and girls trips, convenience is key. If you're a MOH or a bride right now planning a future bachelorette party, and are looking for some bachelorette destinations that won't break the bank, I wanted to list some of the best, easiest destinations around the US that people can drive to, no matter what area you're coming from! Here are some great destination ideas to kick your bachelorette party planning into high gear.
The best bachelorette party destinations you can drive to from the West Coast
If I didn't do Miami for my bachelorette party, I would have done a Napa bachelorette in a heartbeat!!!! It's amazing literally any time of year, and you get to rent a villa in wine country with your girls, wine taste your days away in a private limo, get spa treatments, and spend your nights cooking dinner and playing bachelorette party games together. AND it's super easy to get to by car if you're on the west coast. The perfect bachelorette party destination for late 2020 or 2021.
Where to stay in Napa Valley for a bachelorette party:
Surrounded by a private Pinot Noir vineyard and overlooking sweeping and unobstructed views of Arrowhead Mountain this house is the ultimate wine country destination.
This beautifully constructed 5 bedroom, 5,000 square foot custom estate home rests on almost 4 tranquil vineyard acres on the border of the acclaimed Carneros region in the Southeast corner of Sonoma County.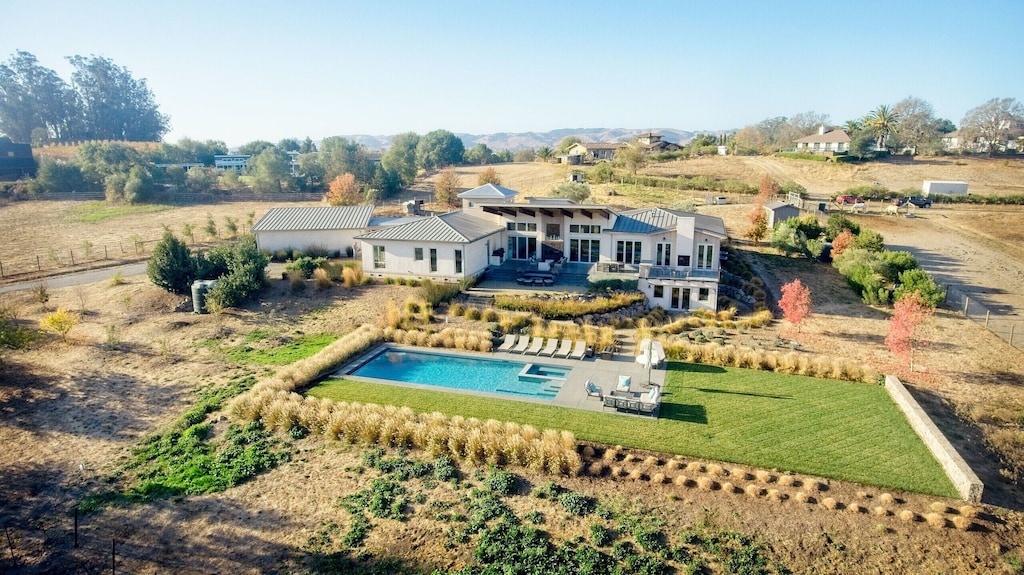 If you want to be located in the center of all the best wineries in Napa, this house is for your group.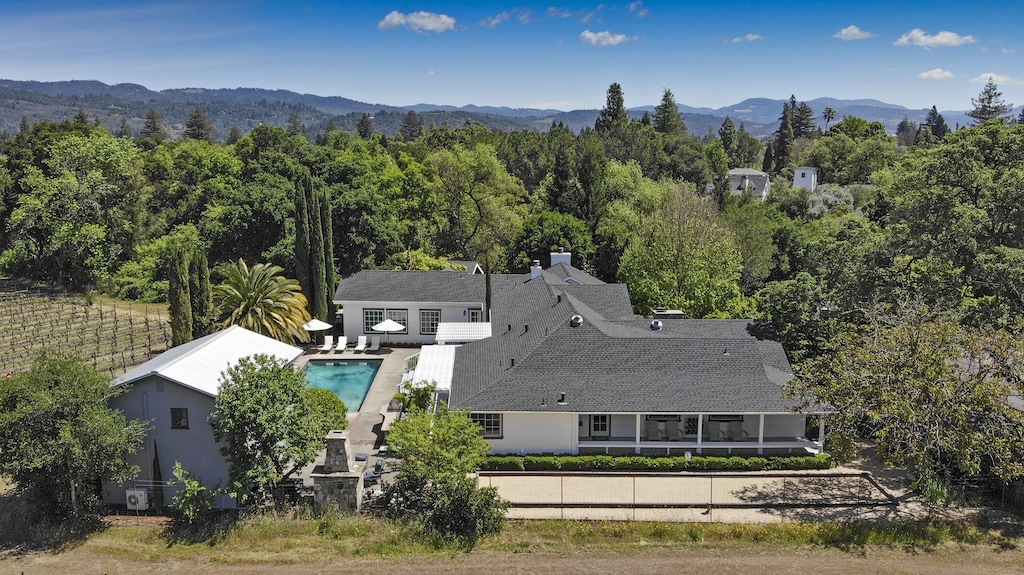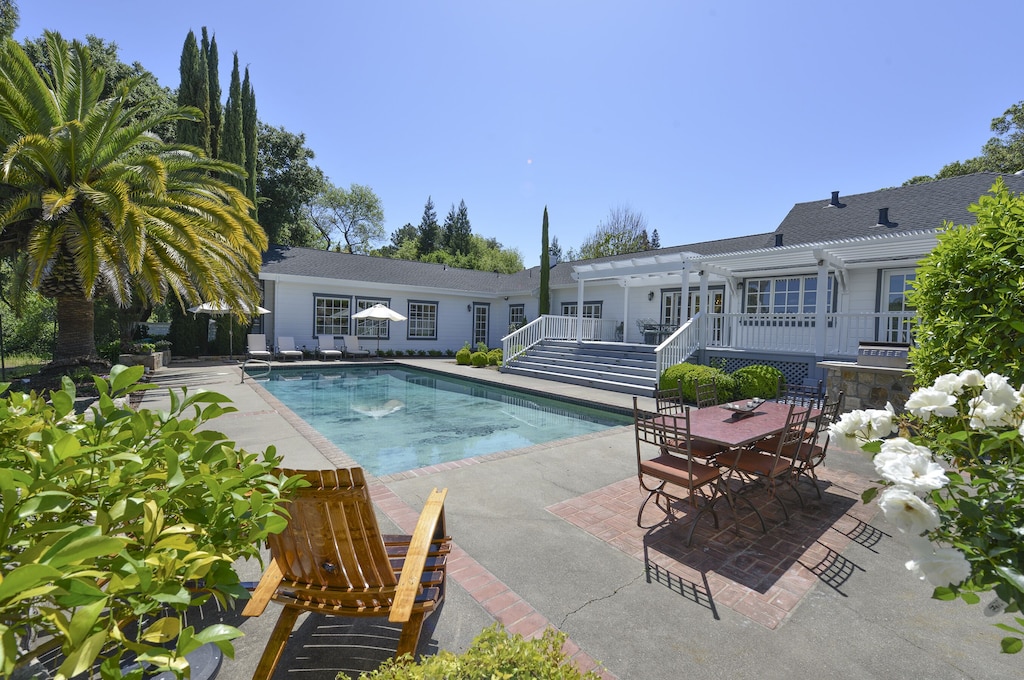 Where to stay in Sonoma for a bachelorette party
Casa Bella is located on the 2-acre historic landmark estate in the heart of beautiful Kenwood, Sonoma County. This estate has been beautifully restored with elegance as well as remodeled to give you the modern ease your looking for. A spacious 10 bedrooms, sleeping 22 people in 13 beds and 7 bathrooms will give your large group exactly what your looking for while in wine country. The Bella Luna and Dolce Suites are connected to the main house but have their own private separate entrances.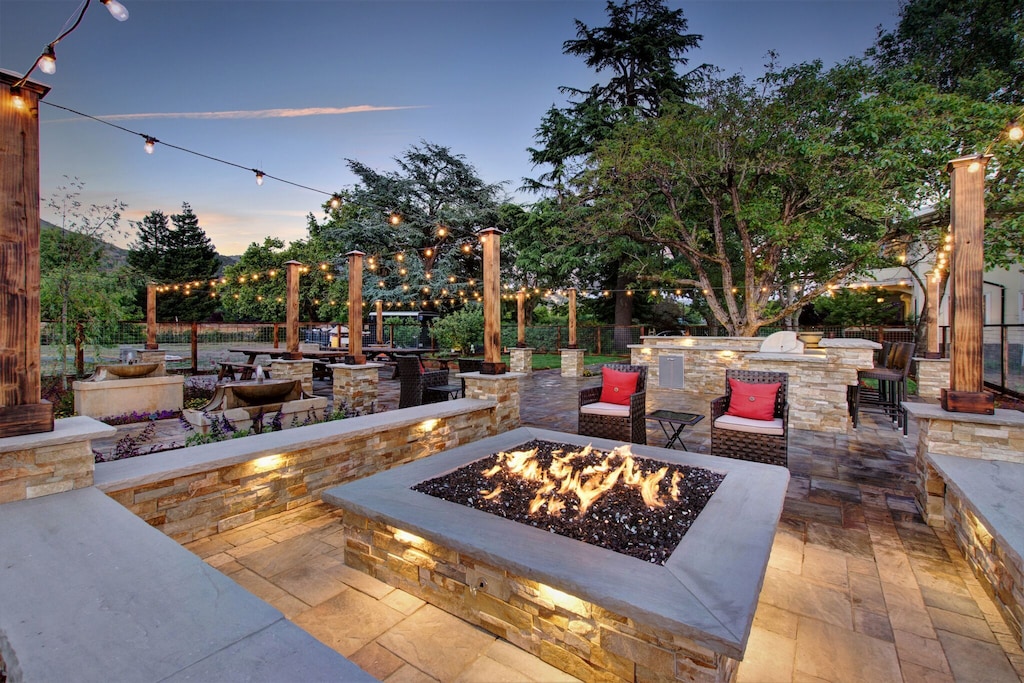 How dreamy is this house?!
READ MORE: THE BEST PLACES TO STAY IN NAPA FOR A BACHELORETTE PARTY
THE ULTIMATE NAPA BACHELORETTE GUIDE
The places to wine taste with a bachelorette party in Napa:
Check out Castello di Amarosa, Berringer, Turnbull, V. Sattui, and Duckhorn for some of our favorite Napa wineries for groups. And check out my Ultimate Jetset Guide to Where to Wine Taste in Napa Valley here.
Only a few hour to a day's drive away from most girls' homes on the west coast, Palm Springs is an ideal drivable bachelorette party destination.
With sunny weather year round, and some of the best shopping, dining and bar hopping, California's Palm Desert is now considered one of the best bachelorette party destinations in the US and is the perfect mix of mellow, poolside days mixed with a great nightlife as well.
If you're planning a girls weekend or bachelorette party in Palm Springs, you can go on a day-trip adventure to Joshua Tree National Park – about 45 minutes away!
Where to stay in Palm Springs for a bachelorette party:
Located right on the golf course, this house is the vacation rental of desert dreams.
Set in the sought-after Little Tuscany neighborhood just steps from famed N Palm Canyon Drive, The Estate is ideal for family or groups of friends who are craving quality time together and a chance to discover all that Palm Springs has to offer. One of the biggest lots in Little Tuscany featuring 20 palm trees, on nearly half an acre, with close to 4,000 square feet of living space and breathtaking Mountain Views!
The Saguaro Palm Springs is fun, trendy, affordable and always a non-stop party. It's the quintessential bachelorette party home base, and their pool is the picture-perfect spot to roll up in matching one-pieces and sarongs. There's also the upscale, eclectic and chic Parker Palm Springs, which makes for a perfect bachelorette party base in the desert if you're willing to splurge a bit.
How cute is this Palm Springs airbnb for a bachelorette?!
If you want a big house for all your girls, also check out this airbnb or this chic cali-boho boutique hotel that you can rent out entirely for your group!
Photo courtesy of @MrsNicoleCostello, cute bachelorette sarongs by Kenny Flowers
Wine, sun, sea and all your girlfriends… what more can you ask for?! A trip to Santa Barbara is an ideal girls getaway. You're going to want to rent a house like this one, and spend the majority of your time in The Funk Zone– a series of trendy warehouse buildings filled with vintage shops, art pieces, graffiti murals, and, most importantly, the Urban Wine Trail, a stretch of more than 25 local wine tasting rooms. It's so much fun.
Photo from Whitney E RD
San Diego is an IDEAL bachelorette party destination. Here, your weekend will be filled with great weather and sunny days by the pool or on the beach, followed by bar hopping in Pacific Beach or getting sunny city vibes in SD's gaslamp district. Eat all the Mexican food you can get your hands on, rent an awesome airbnb or stay in a chic hotel (I have tons of recs here), and you're guaranteed to have the best time.
If you're a snow, ski, and apres-loving bride looking for the chicest winter bachelorette destination, look no further than Aspen for the perfet bachelorette.
Spend your days on the ski slopes and your afternoons apres-ing at Cloud Nine and then head for dancing at the Caribou Club.
Photo via Martha Stewart Weddings, fun ski suits from here
SEE MORE: JETSET CHRISTINA'S ULTIMATE GUIDE TO ASPEN COLORADO, and PACKING FOR A WEEKEND IN ASPEN COLORADO
If you and your girls are looking for a trendy California bachelorette party destination with good food, good cocktails, and good vibes, Los Angeles is your spot.
What not to miss: A Malibu Farm brunch outside, dinner at Nobu Malibu, a Runyon Canyon hike, Saturday at Bungalow (get there early!)
Where to stay in LA: For a chic hollywood hills home – I like this one. If you're a smaller group, the Fairmont Miramar Santa Monica is so great and connected to Bungalow!
The best bachelorette party destinations you can drive to from the East Coast
The Hamptons
Arguably the chicest bachelorette party destination in the USA – the Hamptons is a perfect drivable bachelorette destination for girls coming from New York or the East Coast.
Spend your days at the Surf Lodge, at the beach, or wine tasting in East Hampton, and nights out on the town.
The best bachelorette party destinations you can drive to from the South
Charleston is just MADE for a girls getaway or bachelorette party weekend. Think: beaches, a charming downtown, endless shopping, and an incredible food, drink, and nightlife scene — it's hard to top this Southern gem of a city for a bachelorette party destination.
Where to stay in Charleston for a bachelorette party
If you're looking for somewhere downtown, I absolutely love the chic rooftop pool at Hotel Bennett. If you'd rather stay in a house on the beach with all your girls, and cab into downtown for one or more of the nights, I'd rent a villa in Isle of Palms. Both Isle of Palm's and Sullivan's have some really beautiful bachelorette party vacation homes with private pools just steps from the beach.
(like this one, or this one) or Sullivans Island (I loooove this one,or this one).
Both Isle of Palm's and Sullivan's have some really beautiful bachelorette party vacation homes with private pools just steps from the beach. Here are a couple awesome ones below.
With 13 beds, sleeping 16 girls, this is an ideal home rental steps from the beach for a bachelorette in Charleston.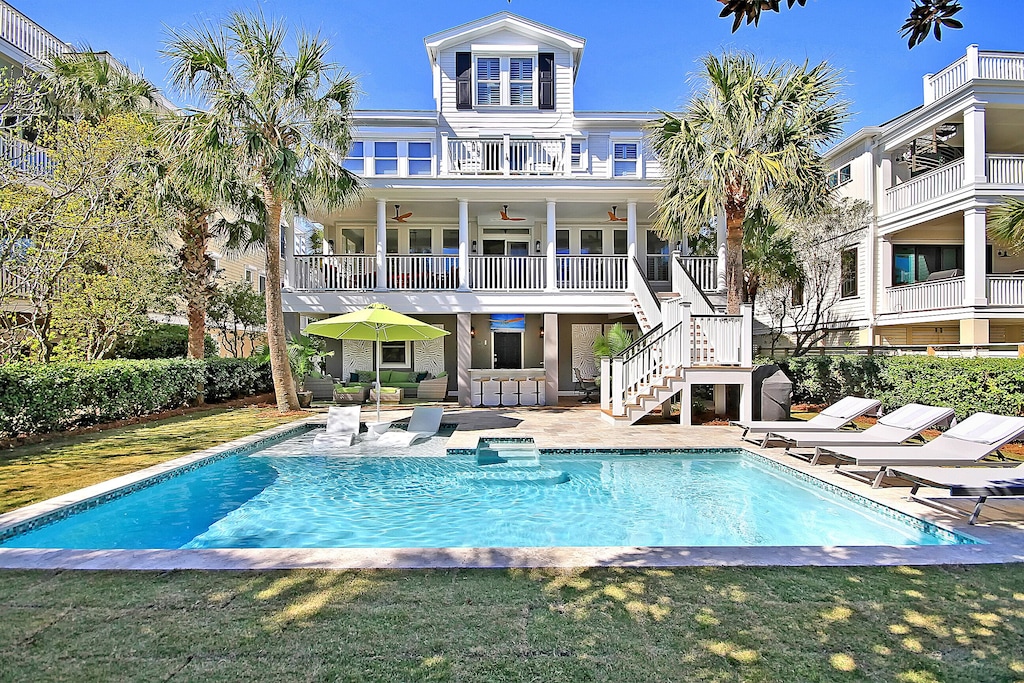 This super cute, colorful house sleeps 15 guests in 11 beds and is located right on the world-renowned Wild Dunes golf course and only a half mile from the beach! This luxurious villa is a perfect bachelorette pad in Charleston, especially given the prime Isle of Palms location (my favorite area to stay in Charleston when you want to be near the beach!) You can walk to the beach from this house or use the house's complimentary bikes!!! (Which would make for some chic bach party photos!)
If your group is closer to Texas than the Carolinas, head to Austin for your bachelorette! Austin is one of the easiest and most fun places to plan a great bachelorette weekend that everyone will love! If you've never been before, you're going to love this wonderfully-weird Texas city. It's got everything you need for a perfect girls weekend – good food, great weather, tons of activities to choose from, a chill vibe, and an unbeatable nightlife.
Where to stay in Austin for a bachelorette party:
I love this house because it has 14 queen beds (!!) so ideal for a bachelorette party – and its location is perfect, right in SoCo – Austin's trendiest neighborhood.
also this one because it sleeps 15+ and has a pool + tons of outdoor indoor space for activities.
It may be a far drive for anyone but Florida brides, but a Miami bachelorette is worth the trek! If your ideal bachelorette party weekend involves tanned skin, beach days, luxurious pool parties, champagne, beautiful rooftops, and balmy nights out, this is the spot for you.
Sarongs and matching bikinis by Kenny Flowers
Palm Beach
Palm Beach is super chic and a little old school, making it the perfect choice for a tamer bachelorette than something like a Miami without losing any panache. I love the Colony Hotel Palm Beach for adorable trendy vibes, and definitely do dinner at Lola 41 – a must!!!
This hotel is unreal. So cute.
The best bachelorette party destinations you can drive to from the Midwest
Nashville is a country bride's heaven – it's the ultimate trendy, fun, no-frills location without a hefty price tag. With live music on every street corner and some of the best (and most unique) nightlife in the country, you'll never run out of things to do with a bachelorette party in Nashville.
Chicago
Chicago is a beautiful bachelorette city for its going out scene, food, beaches, a vibrant river walk and endless neighborhoods with their own unique vibes and bar scenes. This is a location for your city-chic bride who wants the big city experience.
Go brunching, go boating, go shopping, go to the spa, or go out for girls' night out on the town – Chicago is a great bachelorette destination!
What destinations did I miss that you love & can drive to? Let me know in the comments!
and check out these related bachelorette party blog posts!
what to wear to a bachelorette party as a guest
Cute Bachelorette party favors that everyone will love
Best covid-19 honeymoon destinations
Bride bachelorette party outfit ideas, bridal shower dresses, and more!
The best white swimwear and cover ups for a bride to be

What to wear in engagement photos, and what should the guy wear in engagement photos
The Ultimate Scottsdale Bachelorette Party Guide
How to plan the perfect destination bachelorette party
Where to travel with girlfriends – the best girls trip destinations
The Ultimate Napa Valley Bachelorette Party Guide
The best honeymoon destinations – honeymoon ideas
The 10 best gifts for a bride to be – cute bridal shower gift ideas