The Ultimate Travel Guide to Cartagena, Colombia
Headed to Cartagena and wondering what you can't miss? Here is my go-to Jetset travel guide to a perfect vacation full of dancing, drinking, and eating your way through this coastal Colombian gem.
You'll come to Cartagena for its tropical Caribbean vibes, but you'll be blown away by the historic stone-walled old city, the colorful colonial architecture and the uniquely Colombian culture. Whether your idea of a vacation is sipping the world's best coffee on a bougainvillea-laced balcony, heading to a lush tropical island just minutes off of the city, or salsa-dancing until 6am in one of Cartagena's famous nightclubs (My favorites are La Movida, Alquimico, La Jugada, or Cafe Havana), Cartagena, Colombia has a ton to offer everyone.
On the rooftop of Hotel Charleston Santa Teresa
There are two main areas to choose to stay in in Cartagena – the old city or the "new city"- the Miami-beach-like Bocagrande (which you can see is the area with the skyscrapers below) . They each have their pros and cons. From Bocagrande, you can step out of your hotel or Airbnb directly onto the beach, which is pretty ideal. But, that being said, the city beaches are nothing compared to the beaches outside of the city (like Baru or Rosario), so I don't think this is a strong enough pro to stay here over Old Town.
The gorgeous stone-walled Old City is Cartagena's principal attraction – and is where the best restaurants and cafes, and all the nightlife is, so if that's where you're going to be spending all of your time, it may not make sense to stay elsewhere. Old town is packed with colonial architecture, beautiful churches and plazas, delicious restaurants, and Cartagena's famous colorful mansions with their overhanging balconies… It's definitely where you want to be.
Honestly it doesn't get any better than this hotel if you're looking for where to stay for luxury in Cartagena. This boutique luxury hotel is one of the Leading Hotels of the World (which in my experience are ALWAYS amazing). Hotel Casa San Agustin is stunning in every sense of the word. It's composed of three beautiful white houses, connected with bright clay rooftops, and a gorgeous view of the clocktower.
Hotel Casa San Agustin has only 20 rooms and 10 beautifully-decorated suites in traditional Colombian style and sprawling balconies for sipping your Colombian coffee in the morning. The hotel incorporates modern amenities while maintaining pristine colonial architecture and a beautifully authentic vibe of Cartagena's rich history. It is absolutely one of my favorite hotels I've stayed in in the WORLD, and a must if you're willing to splurge on your vacation in Cartagena.
Standard rooms are beautiful, but the premium rooms with private plunge pools or jacuzzis are definitely worth the splurge. Rates from $400-$500 per night. Hotel Casa San Agustin.
I LOVED this hotel. The location is awesome – right at the entrance to the old city and right by the boat docks (making it easy to get out to the Rosario Islands for a day trip!). The service was impeccable, and I loved the rooftop and the dreamy courtyard. Can't beat this spot for a go-to Cartagena hotel.
My fiance Kenny (wearing his brand Kenny Flowers) living his best life at Hotel Charleston
This boutique hotel from acclaimed Colombian fashion designer Silvia Tcherassi is set in a 250-year-old restored colonial mansion with original stone-walled rooms and private balconies. There are only 7 rooms, but 4 pools, creating an intimate atmosphere like none other in the city. Rates from $200-$300 per night. Look at how beautiful this hotel is – Tcherassi Hotel & Spa.
The best places to stay in Cartagena with a group –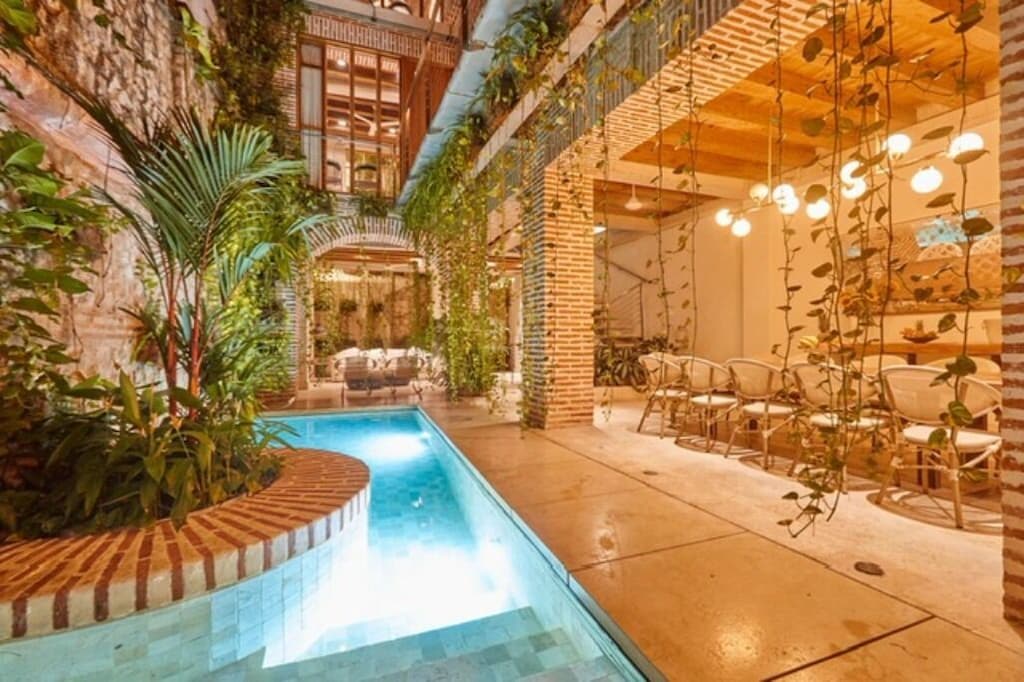 Located next to plaza Fernandez Madrid and across from Santo Toribio church. It combines modern finishes with colonial Colombian architecture creating an unforgettable property. It has a large private pool as well as a modern rooftop jacuzzi. All of the well appointed large bedrooms have spacious en suite bathrooms.
La Casa Que Besa El Mar is located in the old city of Cartagena de Indias. It sits unobstructed, with views of the historic Spanish Colonial wall set just in front of the ever expansive ocean. Facing west, the sunset is visible each and every day, with optimal viewing from La Casa's spectacular mirador (roof terrace).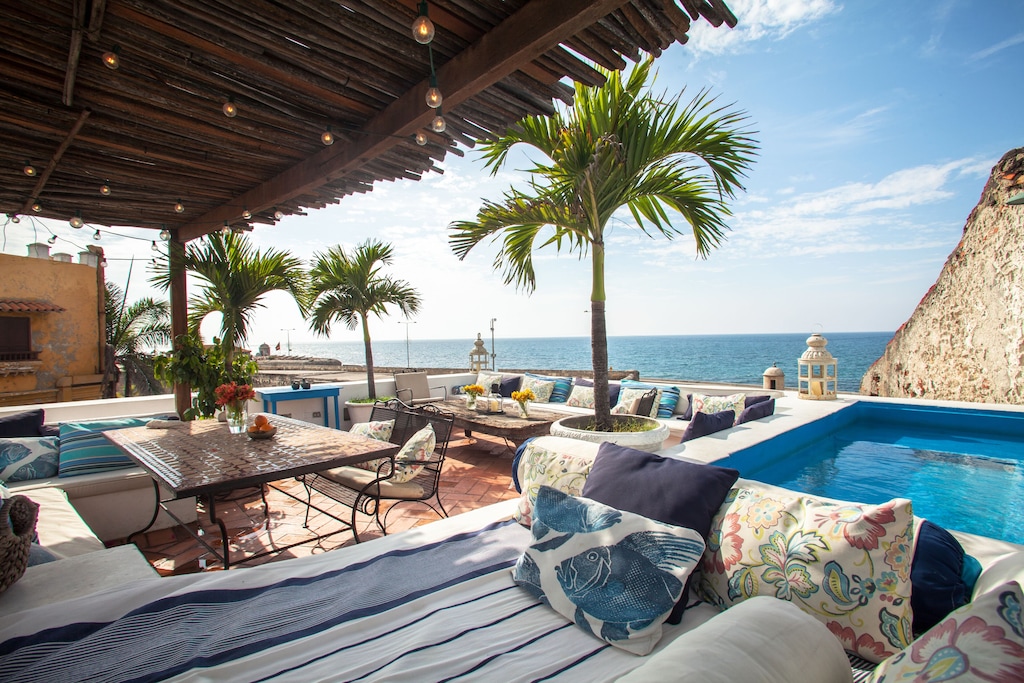 Other hotels I like:
This charming and tropical boutique hotel is the perfect choice for young 20-somethings traveling to Cartagena and hoping to be in the heart of the action. It's decorated head-to-toe by young Colombian artists (the pictures don't do it justice but CHECK OUT THIS PLACE!!!), so cool. Each room has vibrant and fun paintings of flamingoes, toucans, or other tropical touches. Each of the hotel's eight bedrooms and 3 suites are individually styled, and their rooftop, open the public from 8am-1am, offers panoramic views of the walled city, two plunge pools, and a lot of icy cocktails. Their slogan "fancy doesn't have to be boring" says it all – Townhouse is millennial luxury at its finest.
Rates are around $175/night for a standard double room. Book here.
If you're looking for a beach retreat right outside of the city, Blue Apple Beach House is your spot. This chill beach club slash hotel is owned by the same people as Townhouse in downtown, and is a super-cute, relaxed, very Colombian beach getaway.
If the Miami-like bocagrande is more your style, the Intercontinental offers 360 degree ocean views and a swoon-worthy ocean-facing infinity pool and a bar filled with delicious fruity cocktails that will have you wondering if you should ever leave your hotel.
Rates are around $125-$200/night. Book at Intercontinental Cartagena
This modern elegant hotel in the heart of Cartagena's Plaza de Aduana offers fashionable rooms, a modern aesthetic and a pretty unbeatable rooftop. It's a little oasis in the heart of the city. Rates from $200-$300 per night. Book at Sophia Hotel Cartagena
What to do in Cartagena
Explore Old Town Cartagena
You can't leave Cartagena without exploring the beautiful stone-walled Old City.
Strategically located on the Caribbean coast, Cartagena was historically one of Colonial Spain's most important ports. Stone fortresses and gigantic walls up to 30 meters thick and 11KM long line the city, which was so well protected after many pirates (most notably Sir Francis Drake) in the 16th Century attempted (and often succeeded) in sieges of the wealthy port city's riches. Strolling the historic Old City is like stepping back in time and losing yourself in the romantic historic plazas and vibrant, colorful cobblestone streets.
One of my favorite streets (and most colorful) is right where the restaurant Carmen is. Just type in Carmen to your google maps to get there!
Go emerald shopping!
Did you know that Colombia produces the highest quality emeralds in the world? If you, like me, love your jewelry, do not leave Colombia without emerald shopping! My favorite spot in Cartagena is Lucy Jewelry – let them know I sent you and maybe they'll give you their best price 🙂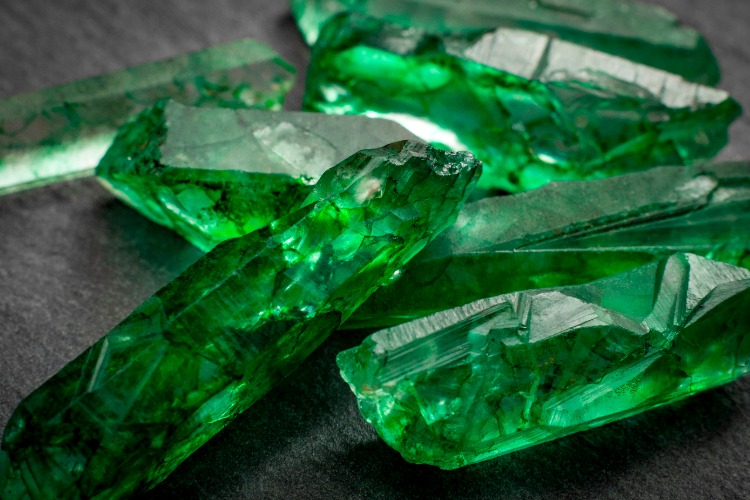 photo from Equities.com
What Islands are the Best to Visit Around Cartagena?
Follow @JetsetChristina on Instagram
Take a day trip to Islas Rosario
There are so many breathtakingly beautiful islands accessible by boat from Cartagena, and a beach day to the islands is a popular day trip for locals and tourists alike! The most popular islands to visit are the Islas De Rosario, a beautiful group of 28 islands about an hour off the coast of Cartagena.
The easiest way to book a boat is to go through your hotel (who can recommend you to one of the many best island resorts). My favorite spot in Islas Rosario I've been to so far has been Gente Del Mar island (pictured here)! It was so gorgeous, and the food and drinks were amazing!
Eteka Beach Club
If you're looking for Tulum-meets-Bali vibes in Colombia, the super-instagrammable Eteka Beach Club is a great spot super close to Cartagena. Loved this place!!
We were super impressed by the food here, too!
Take a day trip to Isla Barú
Baru is another great island option from Cartagena (in fact, if you have enough days you should definitely do both Baru and the Rosario Islands!!!). It's way more casual, and divey, than the Rosario islands, but the colorful beach shacks and pina colada stands with the beautiful turquoise water make it an amazing day trip.
And I'll let you in on a little secret that most people don't realize — Isla Barú, is even accessible by an easy 40-minute cab ride over a bridge! Making it super easy to get to verus the islands only accessible by boat, since, sometimes, when you don't want to worry about boat schedules! So an easy (and cheap!) cab ride out to the island is just what you want. Negotiate a rate with the cab driver ahead of time, and tell him you'd like him to wait there at Playa Blanca until you are all ready to go home (it should be around $50 for the entire day – which divided if you're going with friends is not bad at all!)
Then, once you're dropped at Playa Blanca, hop on a motorbike to take you to the end of the road where the beach is. There will be lots of locals offering to take you down to the end- it's definitely worth the $1 ride versus a long walk! When you get to Playa blanca, get onto the beach and turn right and keep walking. My favorite place to post for the day is this beautiful colorful beach bar called The Wizard. If you're early enough, you and your friends can reserve one of their hammock beach lounge areas, or just a few chairs where you can order frozen beach drinks and yummy bites all day long.
Isla Baru is anything but fancy… It's less of a luxury island and more of a local, divey beach day getaway, but the water is gooorgeous, the beach bars are colorful and fun, and the vibe is bustling. It's an awesome spot to explore for the day and get some sun.
Bike around town
Many of the resorts I recommend in this post (such as Charleston Santa Teresa and Casa San Agustin) offer complimentary bikes to get around town! It's my favorite thing to do in the mornings in Cartagena, before the crowds.
If your hotel doesn't get a good sunset view, this touristy-but-great outdoor lounge and bar is perched up on Cartagena's stone walls and offers a casual bar with an unbeatable sunset view.
Where to drink & dance in Cartagena
this is my all-time favorite bar in Cartagena! 4 stories, a gorgeous rooftop, and way too many insta-worthy corners. We had so much fun here! HIGHLY recoommend.
There's no better spot for dancing the night away in the hippest little spot in the historic district, La Movida is easily the best night club in Cartagena.
Mirador rooftop
this bustling rooftop is the place to be after the sun goes down. With a DJ spinning every night, great happy hour specials, and the colors of the city shining right behind the DJ booth, this is a great spot to kick off your night out in Cartagena.
Where to eat in Cartagena
I hope yall like seafood, because Cartagena is seafood & ceviche central – and it is all SO good.
Carmen Cartagena
My favorite fine dining meal in Cartagena is easily Carmen. It has the most gorgeous tropical patio and the food is always extraordinary. Dine on dishes like octopus with chili pepper and tucupi tiger milk, or yucca croquettes with a liquid foie gras and black truffle center, or poached prawns with black bisque and creamy cilantro rice and crab cakes with plantain and wasabi mayo.
They have a restaurant in Medellin as well and it's also unreal. The food at Carmen is so innovative, fresh, and AMAZING here, and the cocktails are even better.
Ranked as one of the top 50 Restaurants in Latin America, Celele is a must-stop on any trip to Cartagena. It's creative Caribbean fusion food and many people will tell you it's the best restaurant in Colombia – you have to go!!!
This is one of our favorite go-to restaurants in Cartagena. It's Lebanese food and is SO FREAKING GOOD! The atmosphere here is fun and playful, with tropical elements, live music, and a super cute bar. Be sure to order thehummus and the baba ganoush, as well as the "Four Seasons" steak. UNREAL.
If you're looking for a romantic meal in Cartagena, this is your spot. Located inside the dreamy Casa San Agustin hotel, Alma is delicious, and the atmosphere is absolutely perfect, complete with live music playing the courtyard.
This is the one place you'll see on every single travel guide to Cartagena. This always-busy seafood haven is located on an adorable cobblestone street and rose to fame thanks to Anthony Bourdain. Everyone will tell you to go there but what they won't tell you is there's a just-as-good-if-not-better cevicheria down the block called El Boliche also. Head to either one and all your Caribbean ceviche dreams will come true.
if a casual pizza overlooking one of Cartagena's parks is what you're feeling, Pizza en el Parque serves up some delicious pies on a gorgeous balcony. It's cute, casual, and delicious.
This spacious restaurant & bar in the heart of old town is like a rite of Cartagena passage. The menu is full of Colombian delicassies, as well as some international and Italian favorites. Book a table on the upper terrace if you want to soak up the best view of the square (this is where Colombia's president eats when he's in town!) The restaurant is busy year round and features a live band 7 nights a week.

Diva Pizza
For good Italian food in a casual atmosphere in Cartagena, head straight to Diva Pizza. I almost always crave Italian no matter where I am in the world, so headed to this place when I read the incredible reviews. It was casual, but the food is anything but. I was SO impressed by their food (especially the lasagna, oh my goodness!!!)
For delicious tapas, yummy cocktails and a great ambiance, Pata Negra is your spot. Go with a group and order just about anything on the menu – they're shared plates and you can't go wrong – it's all so, so good.
This adorable local pizzeria was my favorite meal in Cartagena! The location is right off of a main square, allowing for a quiet tucked away dinner. The menu features to-die-for thin crust pizzas, sandwiches, salads and more. Ask them if you can sit outside and they'll set you up with an awesome people-watching spot on the cutest cobblestone street.
Know before you go
What to know before traveling to Cartagena:
Is it safe to travel to Colombia?
Is it safe to travel to Cartagena? Is Cartagena safe? Is Colombia safe?
Yes, yes, and yes! Please don't let fear of Colombia's rocky past stop you from exploring this WONDERFUL country! Yes, Colombia was entrenched in a civil war up until the 1980's, and I know that this is a main concern for many people who are wondering just how safe the country is today. But I want to say that I didn't feel unsafe for a second in Cartagena. Of course, like anywhere, it's important to stay aware and be smart about your surroundings, but I think that if you do so, you won't feel unsafe, even if you're traveling by yourself.
There is still a US government issued warning against travel to Colombia, which reads:
Tens of thousands of U.S. citizens safely visit Colombia each year for tourism, business, university studies, and volunteer work. Security in Colombia has improved significantly in recent years, including in tourist and business travel destinations such as Bogota, Cartagena, Barranquilla, Medellin, and Cali.

However, violence linked to narco-trafficking continues to affect some rural and urban areas. Despite significant decreases in overall crime in Colombia, continued vigilance is warranted due to an increase in recent months of violent crime.
My travel philosophy has always been that dangerous crimes can happen anywhere. They happen every day in my home city of San Francisco, and crimes are commonplace in many of my favorite travel destinations, and many places at home. It's not uncommon to hear news stories or read travel cautionary tales and feel extremely nervous about traveling to a certain place, but I am a big believer in not letting that fear of danger get in the way of seeing the world. While everyone's travel experiences are different (and one negative experience or secondhand negative experience can forever skew your feelings toward a certain place), I think it is vitally important to see the world with an open mind, while staying optimistically cautious and aware, of course.
What do I need to be on the look out safety-wise in Colombia?
This all being said, a lot of people ask safety-related questions like, "should I wear my jewelry in Cartagena?" and to that I say it's best to leave your expensive jewels at home, and be as bare as possible so as to not attract attention to yourself as a potential target to criminals. I would not wear fancy jewelry in Colombia, or bring name brand luggage (such as Louis Vuitton), etc. They call it 'don't dar papaya' which translates to don't give papaya, meaning don't give yourself up as a flashy easy target for criminals.
If you're a guy traveling by yourself or with a group, please also be aware that there is a crime happening often in Colombia of Colombian women drugging foreign men to rob them at night. (crazy, I know! but please watch out!)
You also might see many signs in Colombia saying "SAY NO TO THE SEX TOURIST", many establishments have these signs up and will flat out deny service to sex tourists, which is great. Sex tourism is unfortunately a trend in certain cities in Colombia, but there is a lot of active action happening against it making it a less than ideal place for these people to travel to, thank goodness. I only mention it so that you aren't put off if you see one of these signs at a restaurant or hotel, this is a good thing!
Can I drink the tap water in Cartagena?
On the coast of Colombia, it's recommended to buy bottled water (it's very cheap!) as opposed to drink from the tap. But, theoretically, the tap water is supposed to be fine, that's just the tip I've heard from other travelers. You don't have to worry about ice or vegetables or anything like that. In Medellin, on the other hand, which is inland and a big city, it's perfectly okay to drink their (very good!) tap water, and I drink it every day when I'm there!
Do I need to know Spanish to travel in Colombia?
I'm not going to lie, it helps a TON to know at least a little Spanish when you're traveling around Colombia. The thing is, tourism is relatively new to this country, so it's not like everyone is used to all of the tourism and English speakers. But isn't that what's so cool about a Colombian vacation?! Cartagena, of all the destinations in Colombia, is by far the most developed for tourism and much easier to get around as a gringo (even if you don't speak Spanish) than other destinations in the country. But it would definitely help to brush up some on your Spanish before your trip (I'm a big fan of using Rosetta Stone for this!)
And, don't worry, by the time you leave Colombia all of your high school Spanish will be flowing out of you like loco. Olé!
Will I need a power converter for traveling to Colombia?
If you're traveling from the US, nope! Cartagena and all of Colombia uses the same power outlets as the USA. If you're coming from Europe, however, you'll want to bring a converter ( like this one ) with you.
What season is best to travel to Cartagena?
Cartagena is wonderfully hot year-round. With May being the warmest month (average temperature around 85°F), and January being the "coolest" (averages around 80°F). The dryest months are December through April and the highest rainfall occurs in October. The high season for tourists is during Christmas and New Years (note that prices for accommodation and just about everything hikes about 3x around this time and it can be very difficult to find vacancies in hotels- after all, the whole country wants to flee to the beautiful coast for their vacation!).
Will I need a visa to travel to Colombia?
Nope! A Colombia tourist visa is not required for citizens of United States of America for a stay up to 90 days.
What should I pack for a trip to Cartagena, Colombia?
It is HOT in Cartagena. And when I say hot, I mean HOT. Like, 90 degrees plus humidity hot. And it's year round. It's dryest December-March, but you'll still be sweating every time you walk outside (which I love…. especially when you're escaping the cold winter up north!)
You'll definitely want to pack some sunscreen (here are my favorite sunscreen picks) and a hat to protect yourself from the Caribbean sun!
Here are some of my favorite picks for Cartagena outfits: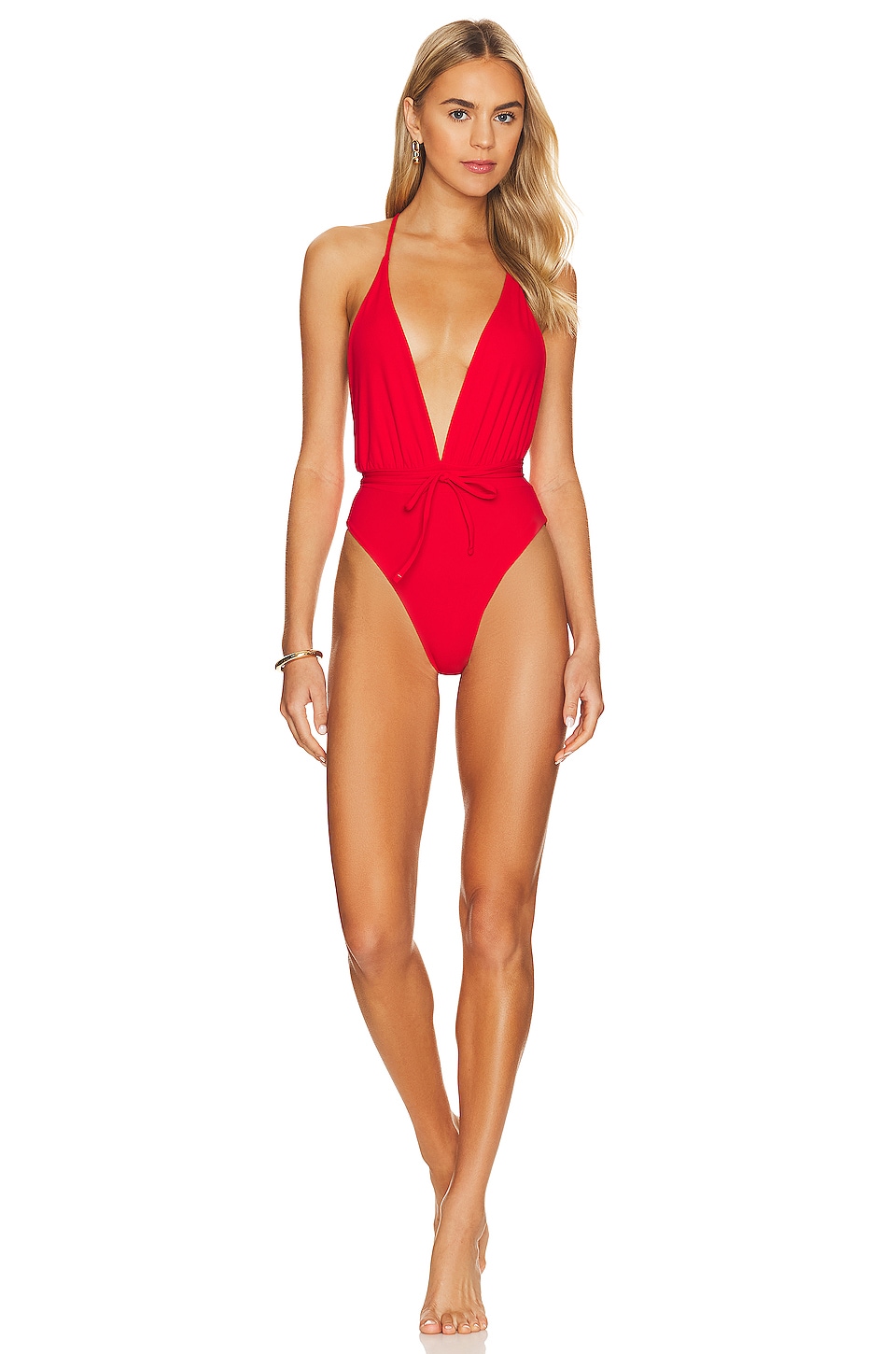 What to pack for him for Cartagena:


This classy Cartagena-inspired button down shirt

And these Cartagena swim trunks
Follow @JetsetChristina on Pinterest!
Enjoy your trip! It's one of my very favorite cities.
XX,
Christina
Check out my post on 10 Things You Can't Miss When Traveling to Colombia
*Please note that this post contains affiliate links to some hotels! If you choose to book one of the hotels I recommended, I would so appreciate you using these links to do so! An affiliate link basically just means that at no cost to you at all, I get a small kickback from the booking site for bringing them your business! I never recommend any hotels that I don't 100% LOVE & think you will, too! If you have any questions at all, please see my advertiser & affiliate policy page here.
Check out these other Colombia posts:
The best places to visit in Colombia
Medellin Colombia Travel Guide
Reasons why Colombian coffee is the best in the world
Where to stay with a group in Cartagena