Chic Bachelorette Party Favors that Everyone Will Love
Planning a bachelorette party is hard work!!! You have to pick the bachelorette party destination, organize a BUNCH of girls, and plan a vacation that will blow the bride's mind. No pressure or anything!
But it's also a ton of fun to plan a bachelorette party!!
Especially when it comes to bachelorette party favors and making the goodie bags!!
So what should you put in a bachelorette party goodie bag? Now some bach's I've gone too have gone a little bach sh*t cray with anything and everything penis-related, but I prefer to keep the bach goodies classy, chic and a ton of fun.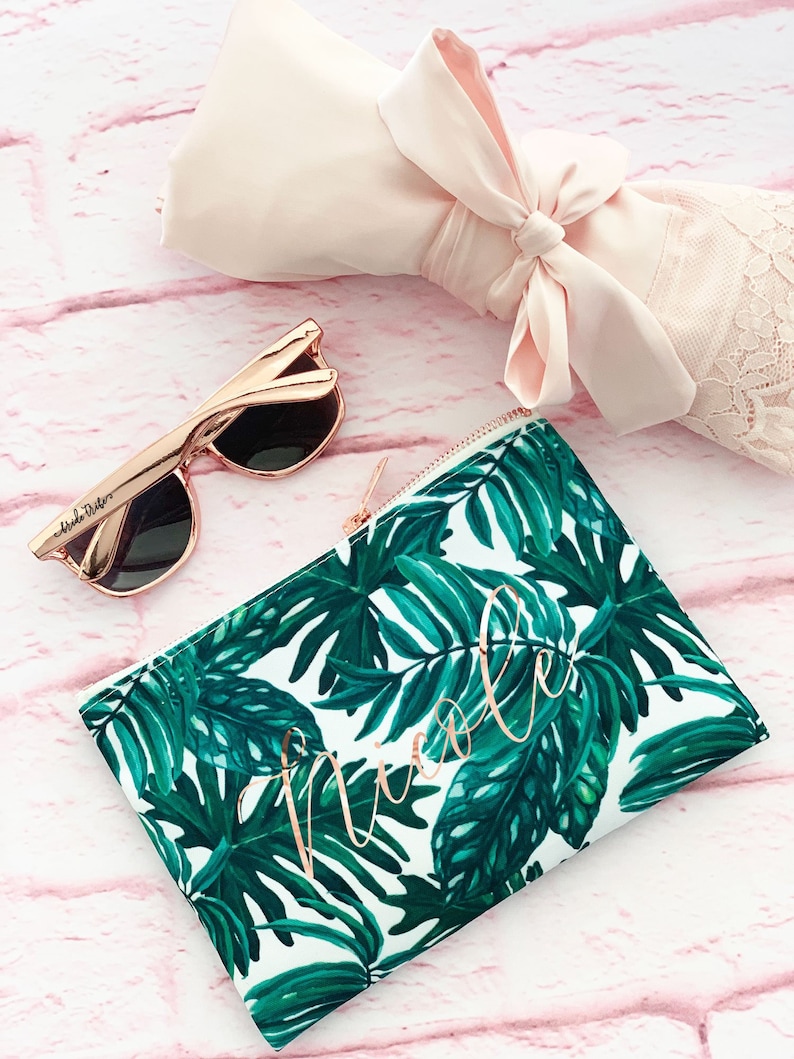 These super chic matching bikini cover ups from Kenny Flowers are only $28 each when you order 8+ and use the code BACHPARTY and make for the IDEAL girls gift they'll love and use over and over again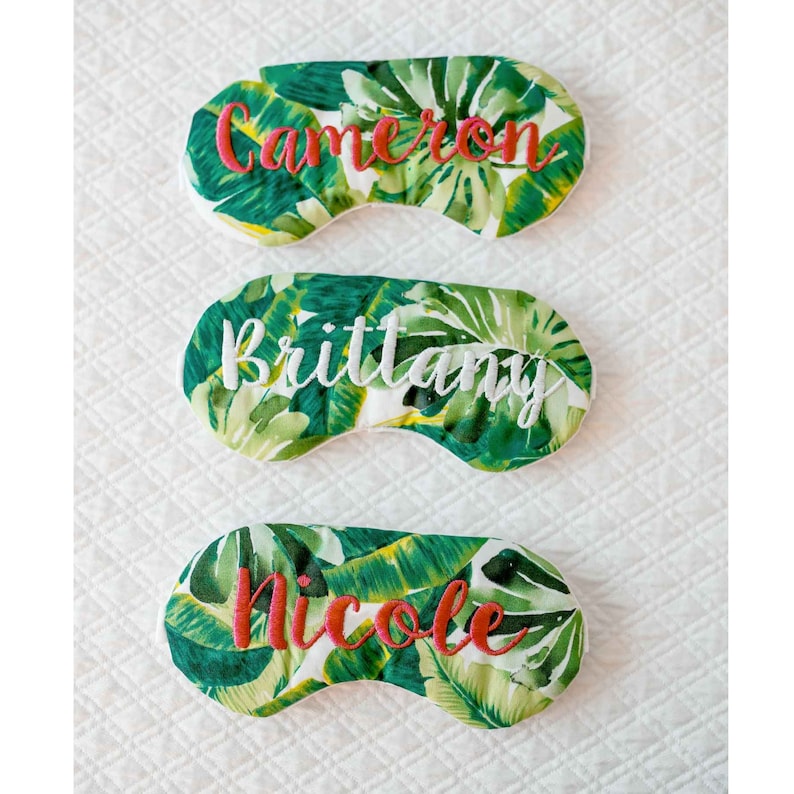 How cute are these eyemasks? Guaranteed to be a hit, AND help the ladies get their shuteye on a wild weekend. Win/win.
Love these tanks on Etsy – so cute.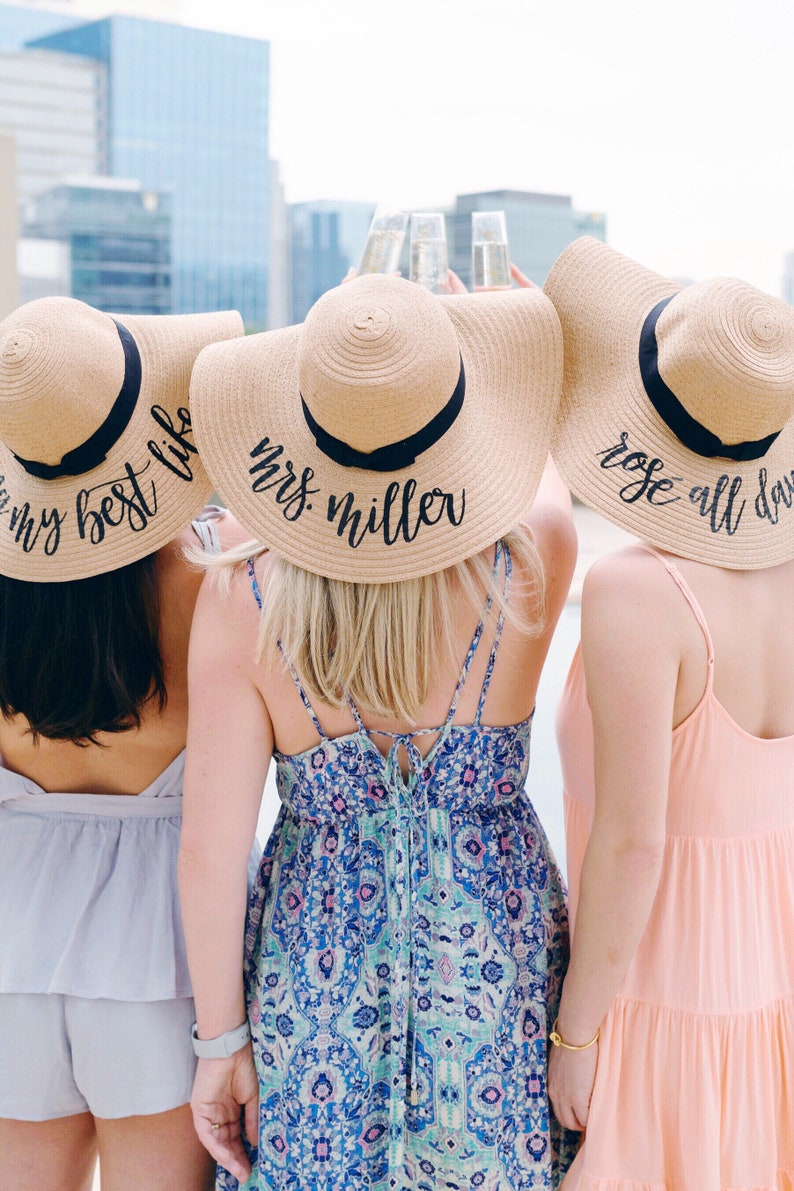 I love the idea of a whole group matching in these personalized floppy hats – $20 on etsy!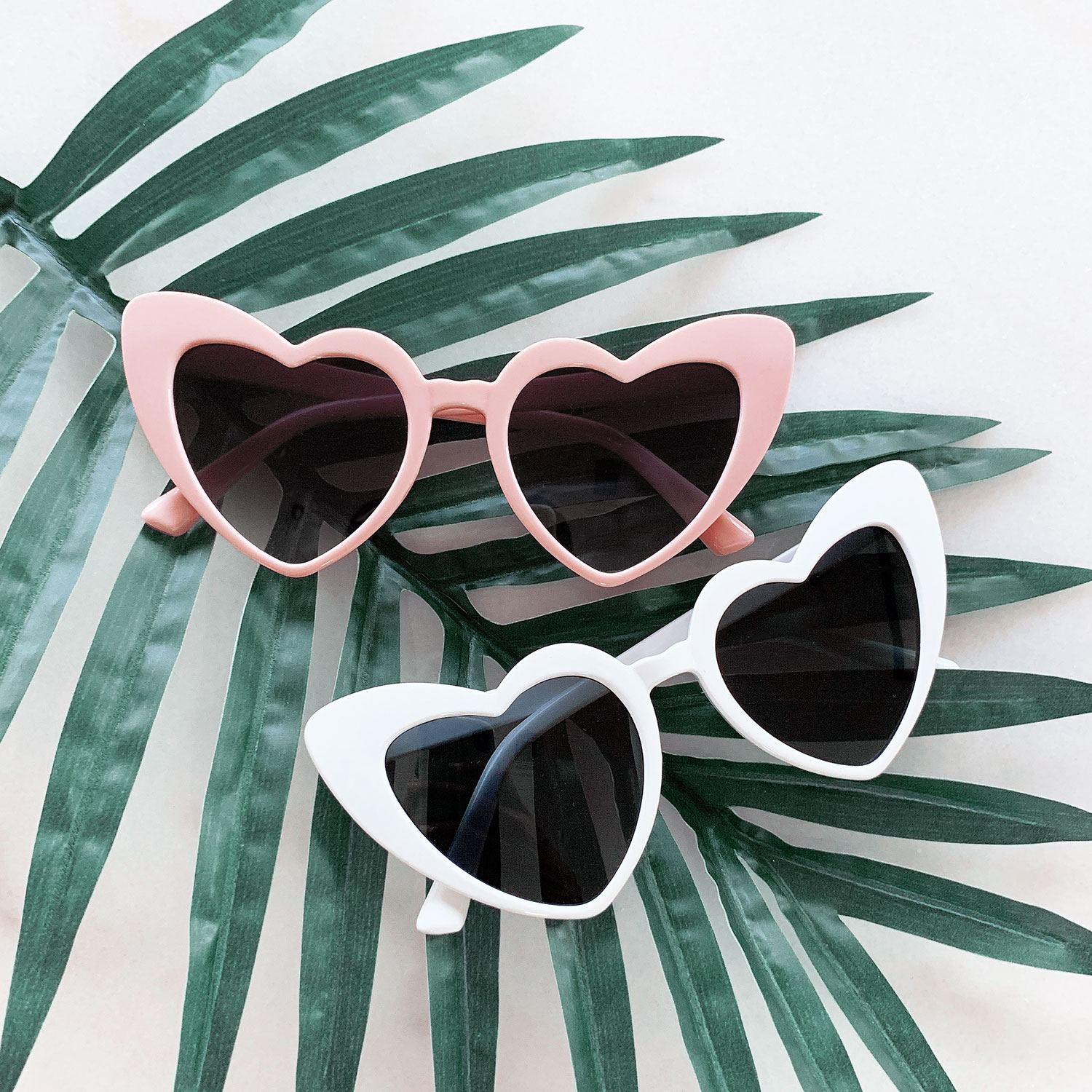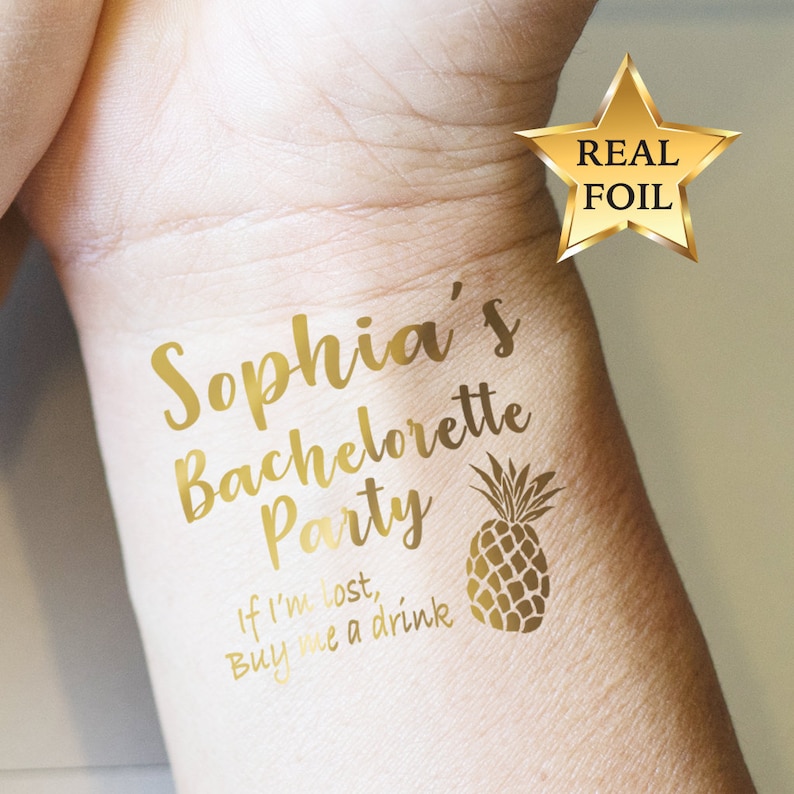 I love this idea for including in everyone's goodie bags!

Customizable beach bags are so cute for a bachelorette weekend – and gives you somewhere to put all your favors for each girl!
Or these custom bachelorette beach bags! Only $12 each and customizable.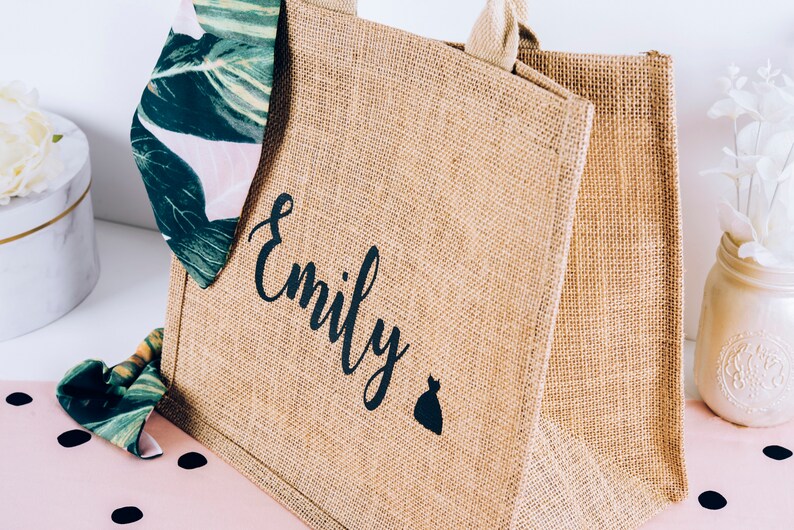 How cute are these Cabo bachelorette itinerary print outs!!
How cute are these personalized hair pins for your girls!? Love them.
And then…. some bachelorette party goodie bag essentials!
Have you guys heard about Liquid IV? It's literally going to change your world. It's a "hydration multiplier" aka hangover cure with zero calories.. you just mix it in water!! and it comes in cute little packets that the girls will love. IT'S AMAZING.
Advil mini bottles
I went to a bachelorette party in Austin recently with 17 girls in one house… and one girl came sick and literally the entire group was sick by the end of the weekend. EmergenC on any group trip (especially one where you're partying a lot) is a LIFE SAVER!!
And don't forget some fun bachelorette party decor!
Check out my other related posts!
How to plan the perfect bachelorette party
What to wear to a bachelorette party in Miami
The best bridesmaid getting ready robes for the wedding day
The Ultimate Honeymoon Packing Guide
How to plan a honeymoon – Jetset Christina
White bride to be outfits for every wedding related event
How to ask your bridesmaids to be in your wedding – bridesmaid proposal box ideas
What to wear to every type of wedding
20 Photos of Bali to inspire you to take a trip to Bali!
The Best Bridal Shoes for a Beach Wedding
Travel outfits : What to wear flying to your bachelorette party, what to wear on the flight to your honeymoon, and more
My inflight skincare routine and all the travel beauty product finds I can't live without
The best etsy products for a wedding