The Ultimate Amalfi Coast, Italy Travel Guide
Summer vacations in Europe are hardly complete without a trip to Italy's Amalfi Coast. A magnet for the jet-set since the Roman times, the Amalfi Coast is easily one of the most beautiful, most desirable, and most charming, coastal regions in the world. And one of my very favorites.
Where to go in the Amalfi Coast
Many people don't realize that the Amalfi Coast is actually more than just Amalfi. It's a group of charming coastal towns that together make up the region. So choosing which part of the Amalfi Coast to stay in isn't easy! Although it's possible to get from one to the other via ferry or car (more on that below), you're not going to want to spend your whole relaxing trip to the Amalfi Coast in a ferry, so I recommend picking your favorite to base out of, and doing one or two day trips to other parts of the coast from there. Here are my top picks for where to base from in the Amalfi Coast:
Positano
Is there anywhere in the world more picturesque than Positano? The adorable town is carved into the cliffsides, with bright orange and blue umbrellas covering the beach and winding cobblestone alleys full of family-run pasta restaurants & enotecas (Italian for wine bar). This Mediterranean paradise is the perfect place to spend the day…. or the summer.
Amalfi
I love the Amalfi area of the Amalfi Coast mainly because of the Hotel Santa Caterina. I highly recommend going to Amalfi and staying in this resort!! It is so beautiful and captures the quintessential Amalfi Coast charm. Not to mention their seaside pool and beach club is the perfect place to soak in the Mediterranean sunshine. With its five-star service and food, exclusivity, and beautiful setting in Amalfi, Santa Caterina would also make the absolutely perfect honeymoon resort in the Amalfi Coast if you're traveling to Italy on your honeymoon!
If you go into Amalfi town (a 10 minute walk from Hotel Santa Caterina, or a 2 minute walk from the port), there's a very cute village to walk around and grab some food and drink.
Ravello
Ah, Ravello. This magical, romantic, quiet gem of the Amalfi Coast is tucked 1000 feet up into the cliffsides, with some of the most stunning views of anywhere I've seen in the world. If Positano seems a little busy for you, you'll love Ravello. The hotels here aren't cheap during high season, but they are worth it (there are only a few, and each one is absolutely incredible, like Villa Fraulo and Belmond Caruso). You're going to want to spend more than just a day in this bougie and beautiful village, soaking up every second of La Dolce Vita.
If you're looking for the most beautiful island in Italy, you'll want to stay in Capri for a few days. While it's great to go for a day trip, as well, you're always going to want more time in Capri. You'll spend your days hiking and strolling around, breaking only for gelato, and soaking in the beautiful views at every turn. My favorite beach club in Capri is the celeb-favorite La Fontelina, and my favorite hiking path is Via Krupp, which takes you all the way from the top of the island down to the beach (so bring your swimsuit), the path was originally laid out on the island in 1902!
Praiano
If you want to be close, but not too close, to all of the action, you can stay in the quaint Amalfi Coast town of Praiano. It's a 10-minute drive to Positano and all of its vibrancy, with less of the crowds. If you're in Praiano, stay at Casa Angelina, a gorgeous modern boutique hotel, where gorgeous Murano glass art decorates every hallway, and the bar has a menu fully dedicated to artful interpretations of the famous Aperol Spritz. It is an ideal spot for Amalfi Coast travelers who prefer an intimate and relaxed experience.
What's the ideal Amalfi Coast itinerary?
There are SO many ways to do it, but if I were to come up with my ultimate 9-day itinerary, it would be 3 nights in either Amalfi or Positano (more on which you should decide between Amalfi vs. Positano later in the post in the FAQ!), 2 nights in Ravello, 3 nights in Capri.
Hotel Santa Caterina is one of my very favorite hotels in the world. It is full of Italian charm, seaside views, and mediterranean magic. You're not going to want to leave the hotel, especially with their to-die-for seaside beach club. But if you do, you're just a 10-minute walk away from the center of Amalfi, where you can take ferries anywhere around the Amalfi Coast!
This is the hotel Kenny & I chose for the first leg of our Amalfi Coast honeymoon!
View this post on Instagram
Where to Stay in Positano:
Positano's most famous (and most beautiful) hotel is the Sirenuse. The stylish, immaculate resort is the place to be in Positano. It's popular with honeymooners, celebrities, and the American and European jet-set. The Michelin-starred La Sponda restaurant, entirely lit by 400 candles, is worth a visit to this hotel alone.
Looking for the luxest of the luxe? Check out the breathtaking Il San Pietro Di Positano – one of the few hotels in Positano with sea access!
Its many rooms have each a private terrace and a wonderful sea view. The interior details include fine terracotta floors with ceramic decoration and doors adorned with frescoes. An elevator built into the rocks leads down to a private beach and to the famous Carlino restaurant. Don't miss out on the spa and the gorg tennis court between the cliffs.
Photo by ItalyTraveler
Modern, upscale and sleek, this gorgeous boutique luxury hotel sits just a 7 minute walk from the beach and town, providing it an oasis just close enough to the action, but far enough to relax away from it all. If you're after spectacular views and a chic, upscale atmosphere, this is the spot for you.
If you're looking for luxury and to-die-for views, and dream of waking up each morning to a dreamy Italian breakfast buffet on a picturesque bouganvillea-laced terrace, and wasting the day away sipping bellinis in a gorgeous infinity pool overlooking the Amalfi Coast, this is your spot.
If you're looking for some of the best views in Positano, Eden Roc is it. This stunner in Positano is everything your Italian vacation or Italy honeymoon dreams are made of.
A room here will cost upwards of 2K a night, but the views are insane. If you're looking for the celeb experience in Positano, look no further.
Photo via The Amalfi Bride
Shop for Amalfi:

Where to Stay in Ravello:
If you're looking for the ultimate in luxury and relaxation, the Belmond Hotel Caruso is your spot. This beautiful property is perched on an absolutely stunning sea-view cliff on the Amalfi Coast, and the palatial hotel is a renovated 11th century building. The Belmond Caruso has one of the most breathtaking infinity pools in the world, as well as gorgeous terraced gardens, historic interiors, and frescoed ceilings. Each room and suite offers views of the garden or of the sea. A huge highlight was also the food, which, although it was expensive, was incredibly good.
Villa Fraulo feels more like your personal Italian palace than a hotel. I recommend going just for lunch even if you aren't staying the night. I mean.. just look at this dreamy setting.
The Hotel Piediemonte might be the best value of the hotels in Ravello, as it's price is significantly less than the others – and it gets the same gorgeous views! I loved this hotel, and the breakfasts were extraordinary!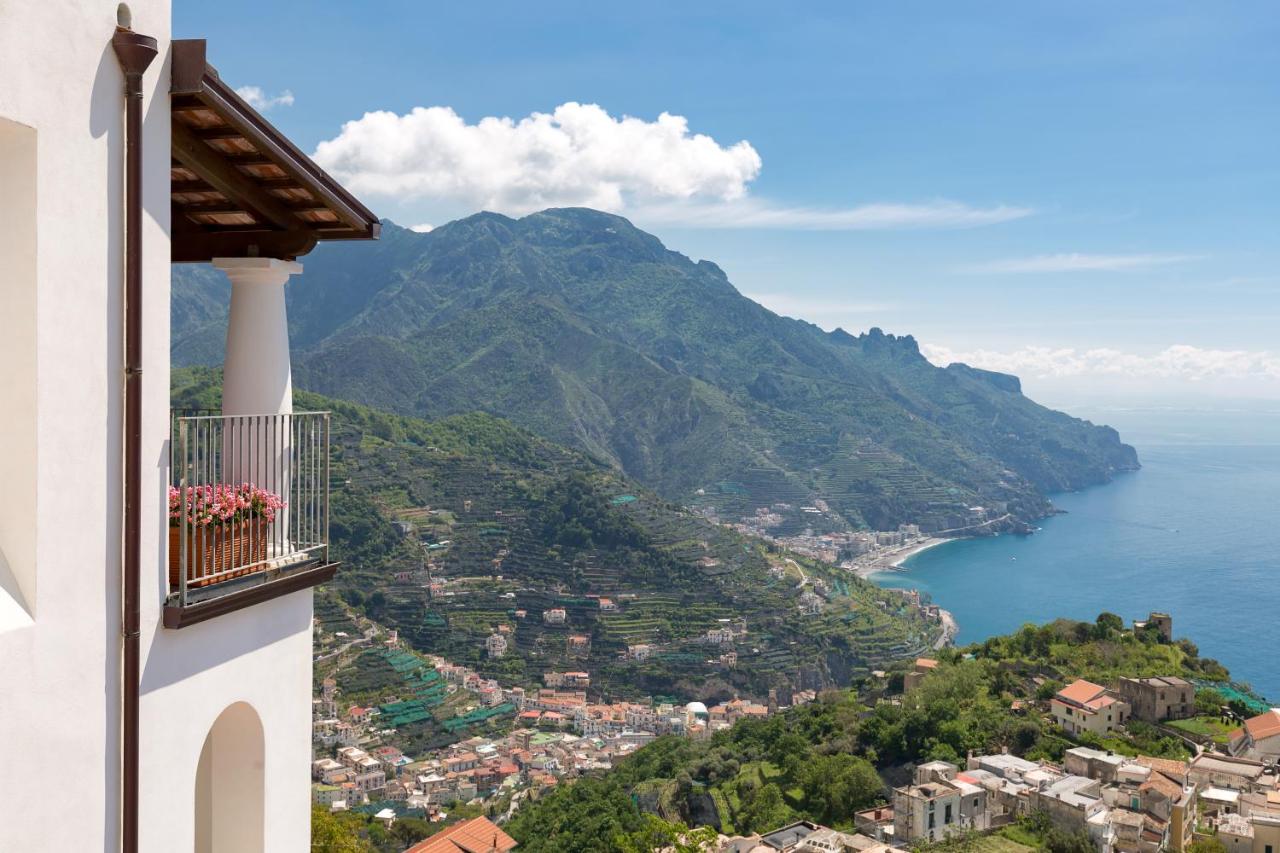 Hotel Palumbo is another one of the better-value spots of the luxury hotels in Ravello, with a surreal setting on the coast!
Where to stay in Capri
Loacted at the top of the steps leading down to the Faraglioni rockstacks and Fontelina/Da Luigi beach bars, Punta Tragara is a chic contemporary luxury hotel built right into the cliffs of Capri – with each of incredible balconies featuring unmatched island views. Its beautiful pink architecture exudes romance, and is perfect for couples honeymooning in Capri, or just looking for a chic European getaway.
Punta Tragara was Kenny and my choice for our honeymoon!! 🙂
Another favorite if you're looking for serenity and luxury in Capri, is the JK Place Capri. The dreamy poolside cabanas, the seaside breakfast views, the magnificent rooms and it's prime location directly on the waters edge make it one of the most sought-after hotels in the area.
This darling seaside hotel is in a part of the island called Marina Piccola. They have a hotel shuttle that picks you up from the marina down on the water and brings you all the way up the cliffs to the hotel. The location is hard to beat for exploring around Capri, but you may never leave the hotel given the gorgeous private beach access and pool overlooking the coast.
This tranquil, family-run boutique hotel on a quiet street shaded by lemon trees, is ranked #1 on TripAdvisor, and is pretty darn close to perfect. This hotel only has 18 rooms and is located on a pedestrian area overlooking the sea in the center of Capri. It's super relaxing, and a great place to base from in Capri.
Where to Stay Near Sorrento
This beautiful Positano house of 240 square meters (2583 sq.ft) that sits on a property of 10,000 square meters (108,000 sq.ft), with stunning views of the sea from your own private infinity pool.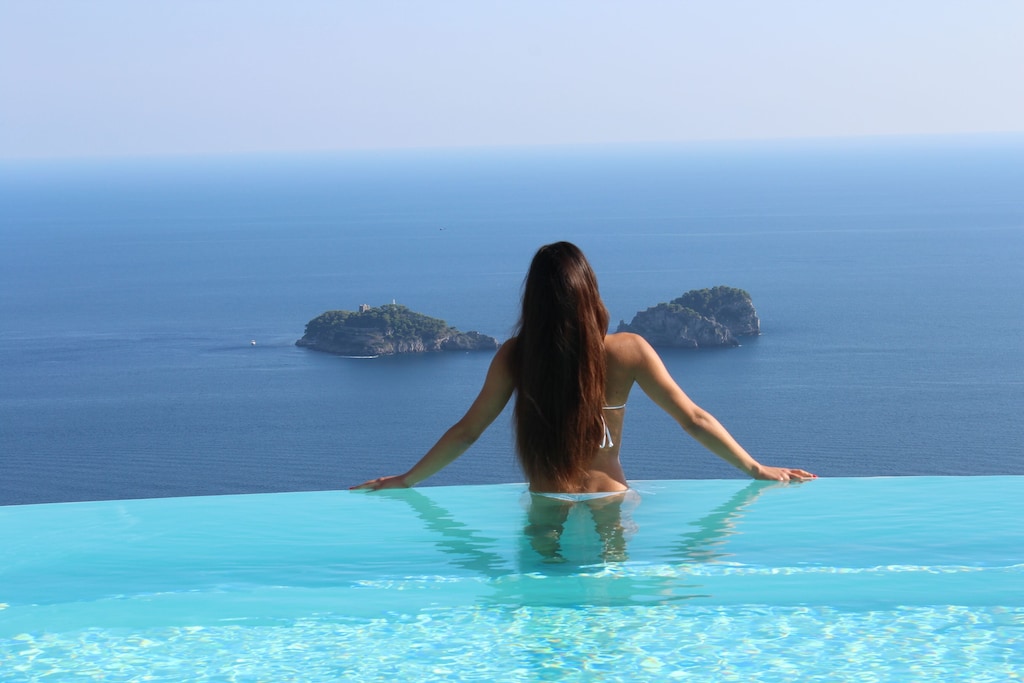 Where to Eat & Drink in the Amalfi Coast
Wearing this dress in size S
Bellinis on tap please. Ah, the Amalfi Coast has the best cocktail recipes in the world doesn't it?
The Best Places to Eat in Amalfi
The best dinner I had in the Amalfi Coast. This family-run restaurant was easily a highlight of my trip to Italy, and one of my best dinners of all time. The food is incredible, there is a gorgeous view of the coast (get there before sunset, and have a cocktail or bellini on the terrace before your meal!) and it is run by 4 brothers, who all have a different role within the restaurant (chef, waiters, manager, and one of their wives is the pastry chef!)
My order: the fresh raw fish with avocado mousse and ricotta cannoli, the burrata stuffed pasta, and DEFINITELY their famous clam pasta. And of course limoncello for dessert! Oh my god you guys this place is so good I can't even write about it. I'm getting too hungry thinking about it. I'll leave you with these pictures instead. GO HERE!!!
For a first-class dining experience at a Michelin-starred restaurant in Amalfi, with great views and ambiance, look no further than Sensi Amalfi.
Where to eat in Ravello
Il Flauto di Pan "the gardens of romance"
If you're looking for fine dining in Ravello, go to Il Flauto Di Pan, located in the historic gardens of Villa Cimbrone Hotel. The hotel is famous for its gardens and the restaurant offers gorgeous views from the terrace.
Pizzeria Vittoria
If a casual dinner in Ravello is more your style, go to Pizzeria Vittoria, tucked away on a quiet side street in Ravello. The traditional Italian eatery makes delicious seafood dishes like baby squid in a tomato and garlic sauce (Polipetti alla Luciana) as well as the best pizza in Ravello!!
Where to Eat in Positano
It's a bit of a hike up the steps from the beach (about 10-15 min), but the views from this restaurant are worth it. The pasta is great, the sauv blanc is ice cold, and it makes for a perfect lunch or sunset dinner in Positano.
La Sponda at Le Sirenuse
A splurge but the views make it soooo worth it. Reservations required – we booked through our hotel for lunch and had the best time!
A super charming restaurant overlooking the town of Positano with UNREAL Italian food and beautiful views. So good! You need to drive to get up there, though, versus you can walk to Da Gabrisa.
If you're looking for the best place for drinks and a view in Positano, look no further. Franco's al fresco seaside bar is it!
Where to eat in Capri
The food in Capri is all delicious. After all, it is Italy. When have you ever had bad Italian food? The center of the island is very small and definitely full of eager italian waiters who would love to have you sit outside of their restaurant, so take your pick. We ate at a few different delicious local eateries, each time just walking around, looking at menus and meeting people until we found one we decided on.
For fine dining in Capri, look no further than Da Tonino – a beautiful Italian and seafood restaurant that pulls out all the stops when it comes to making this the most memorable meal of your trip.
Pizza Aurora. One pizza place in particular sticks out to me that we went to in Capri – I still dream of their pizza and truffle pasta. It's right off the square so if you're in Capri, eat here and think of me!
18-20 Via Fuorlovado, Island of Capri
Spectacular views and a delish selection of local dishes and seafood made with high quality ingredients. Love this spot.
In Anacapri:
Go to Anacapri for the sunset! This homey place is everything you want in an Italian restaurant. It feels like you're eating at someone's home (no really, our waiter's mom was the chef!) Food was delicious and atmosphere even better.
Things to do in the Amalfi Coast
The beach in Positano!
This picture-perfect beach is a beautiful way to spend a day in Positano. Get there early if you want a good spot during high season.
Wearing our matching Positano swimsuits from Kenny Flowers
JETSET TIP: Head past the main public beach to Scogliera Beach Club, a super-chic beach club at the end of Positano Beach, offering up the BEST views in Positano. Make a reservation ahead of time, because it does sell out. Ask for seat 210 (where we sat – the best views in the house!) and tell them @JetsetChristina sent you!
Hike the Path of the Gods
This beautiful 2 hour hike leads you on a beautiful stroll straight to Positano. You can start the trail head at either Bomerano or Nocelle (we had a taxi drop us at the beginning of the trail), and follow signs to Positano, taking in the breathtaking views of the sea, villages, and vineyards along the way.
Even if you're not staying in Capri in one of their incredible hotels like JK place, this idyllic island, located just 19 miles off the coast, is definitely worth a day trip. You'll ferry to the marina, and then take a funicular up to the top of the island, where you can walk around, shop, get lunch, or go for a coastal hike. It's a small town, so not much planning is required before you get there.
Capri's Blue Grotto
While you're in Capri, the blue grotto is a can't-miss. It looks pretty in pictures, but absolutely surreal in real life. Tours will take you on a gondola into the cave. But if you go early in the morning (and in the summer!!) and you can even swim in the unbelievably-blue water!
Hire a photographer with Flytographer! It's an easy way to have some absolutely epic photos from your trip! And you can get a discount if you book through this link with the code JETSET.
What time of year is best to visit the Amalfi Coast?
The highest season is Summer (June, July and August), and although the weather is beautiful, it can get very crowded! It's still magical, and I don't think the crowds deter from the experience too much, but I definitely recommend traveling during "shoulder seasons" if you can! My favorite times to visit the Amalfi Coast are mid-late September (the weather and the water are still warm and the crowds have left), as well as May (a little colder water, but you can still get some beautiful warm weather and very few crowds!)
How to get to Italy's Amalfi Coast
You'll fly into Naples International Airport, and then you'll need to make your way to the coast from there. It's about an hour and a half to Amalfi or Positano by car. The best way to reach the Amalfi Coast from the airport is by private car (around 100-150 euros total), the cheapest is by bus (about 10 euros each person). I personally love splurging on a private driver in instances like this, because after a long flight to Europe from the states, with all of my bags, the last thing I want to do is navigate bus schedules and find my way around a foreign place.
I recommend using Jack the Driver or Positano Drivers to get you to your hotel from the airport. They are both premium companies that also offer day tours around the amalfi coast as well as private airport transfers. I found both companies to be extremely professional, fair-priced and have beautiful, spacious cars to take you, your loved ones, and your bags to your destination. I also used both to get around the Amalfi Coast as well (such as from Amalfi up to Ravello).
Should I stay in Positano or Amalfi?
This is a question I got a ton on our honeymoon in the Amalfi Coast – because Kenny and I decided to stay in Amalfi over Positano, but visit Positano for the day! Why we did this was because we personally love the Amalfi vibe over the Positano vibe for staying a long period. Amalfi is a little more of a hideaway, versus Positano is the HEART of the action and can get very crowded with a lot of hustle and bustle. Sometimes it can seem like Disneyland. But it's still MAGICAL, and if you're in the right hotel in Positano, it can be a fabulous experience. I also would recommend ANYONE going to the Amalfi Coast to always, always do at least a day in Positano – it was one of our favorite days on the entire honeymoon. But when it came to where to stay, we both LOVE being on the water, and Hotel Santa Caterina is right on the water and has the best little beach club. Not many hotels in Positano have sea access – with the exception of the luxe seaside experience at Il San Pietro in Positano, but its rooms are over $3.3K a night! (Hotel Santa Caterina is also very expensive, but a little less than that). So,for us it came down to choosing our location for the hotel we wanted to stay in – the other benefit of staying in Amalfi is you're very close to Ravello (it's just up the hill!) so if you're planning on going to Ravello either for the day or for a couple nights, it's a great choice.
How do you rent a boat in Positano?
We rented one way through our hotel, and the way back we just grabbed a water taxi from the port! It was super easy. Don't feel like this is something you have to plan in advance, but if you want to, you definitely can do that, too!
How to get from Amalfi to Positano, from Positano to Capri, and the best ways to get around the Amalfi Coast
The best way to get around the Amalfi Coast, once you're in the area, is by sea! There are ferries leaving all the time during the high season, so whether you want to ferry from Amalfi to Positano for the day, from Positano to Capri for the day, or anywhere else around, it's a quick 20-30 minute boat ride away. If you don't want to wait around for the ferry, you can also do a private water taxi, which can be a great option if you're staying somewhere like the Hotel Santa Caterina and want to jet over to Positano for the day (just ask the hotel or someone at the tourism offices at the pier to set you up with one!)
Here are the Capri ferry schedules
Here are the Positano and Amalfi Coast ferry schedules
What to wear in the Amalfi Coast:
Dreaming about the Amalfi Coast means dreaming about all of the amazing outfits you'll get to wear! These are some of my favorites for a trip to the Amalfi Coast this summer! Click on any of the below to shop!
This chic matching couples look for Italy is a must. Don't forget to add the Fontelina Italian beach linen for him (that we know you'll steal, because WOW) and a matching lemon print long kimono!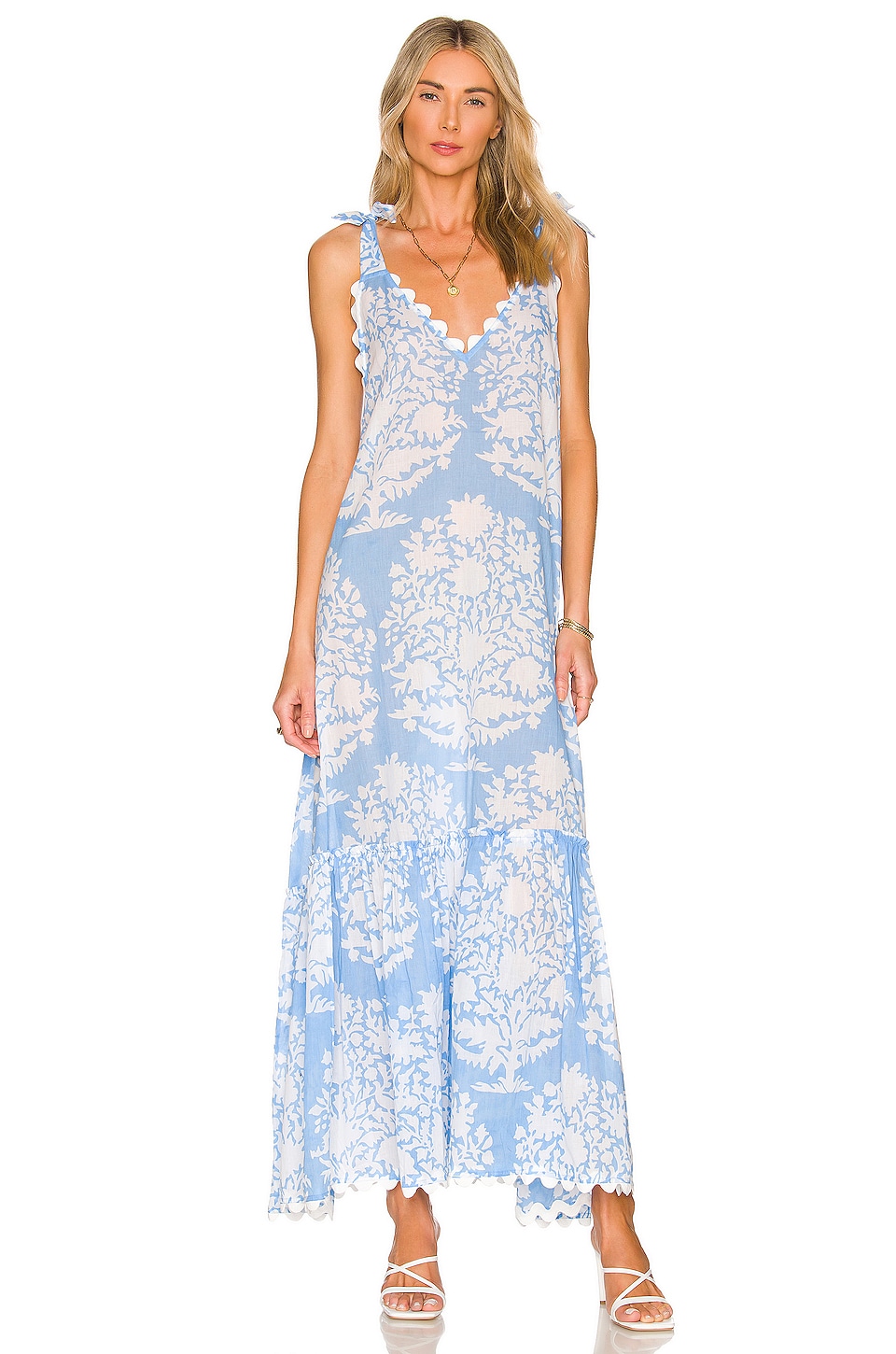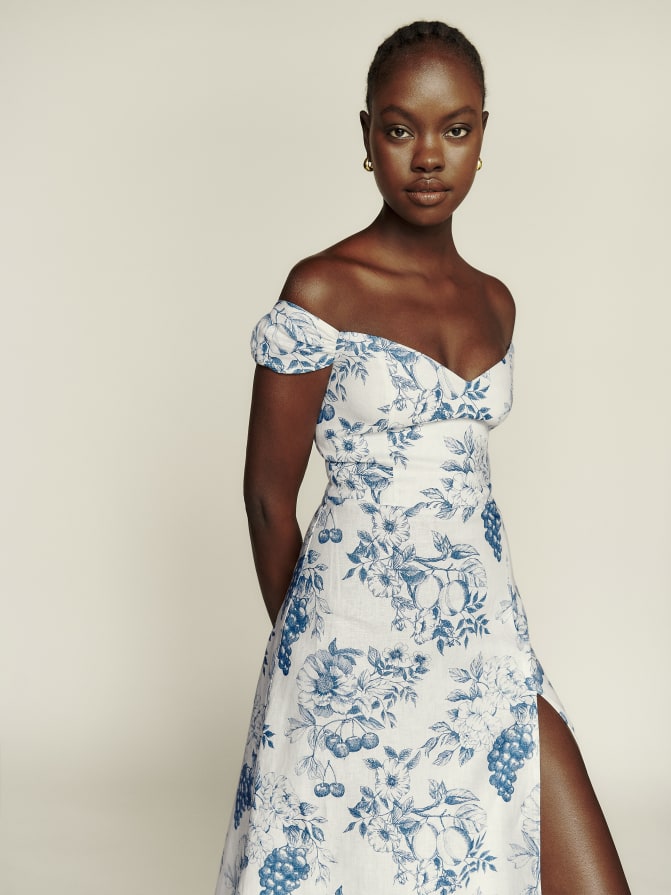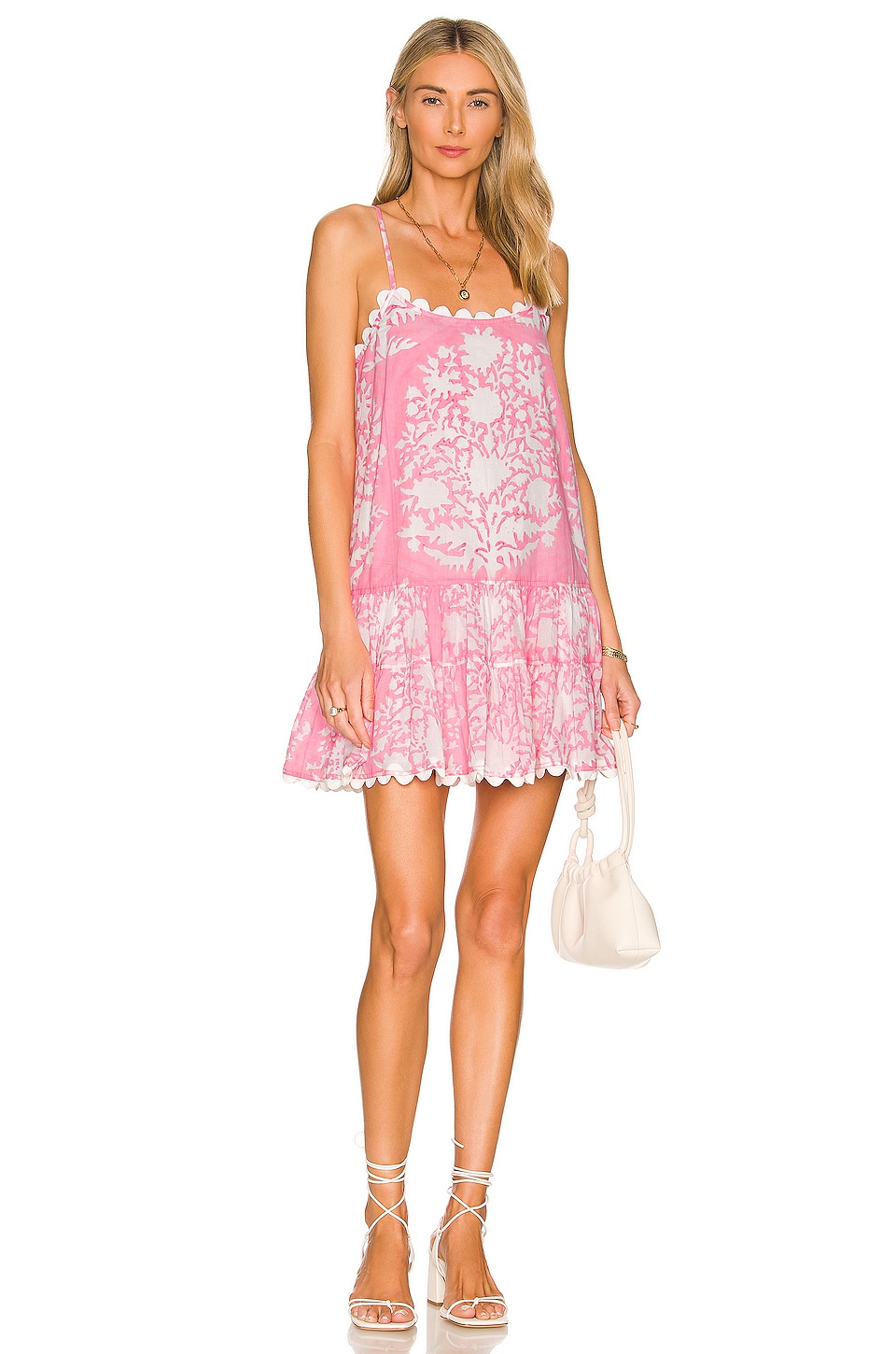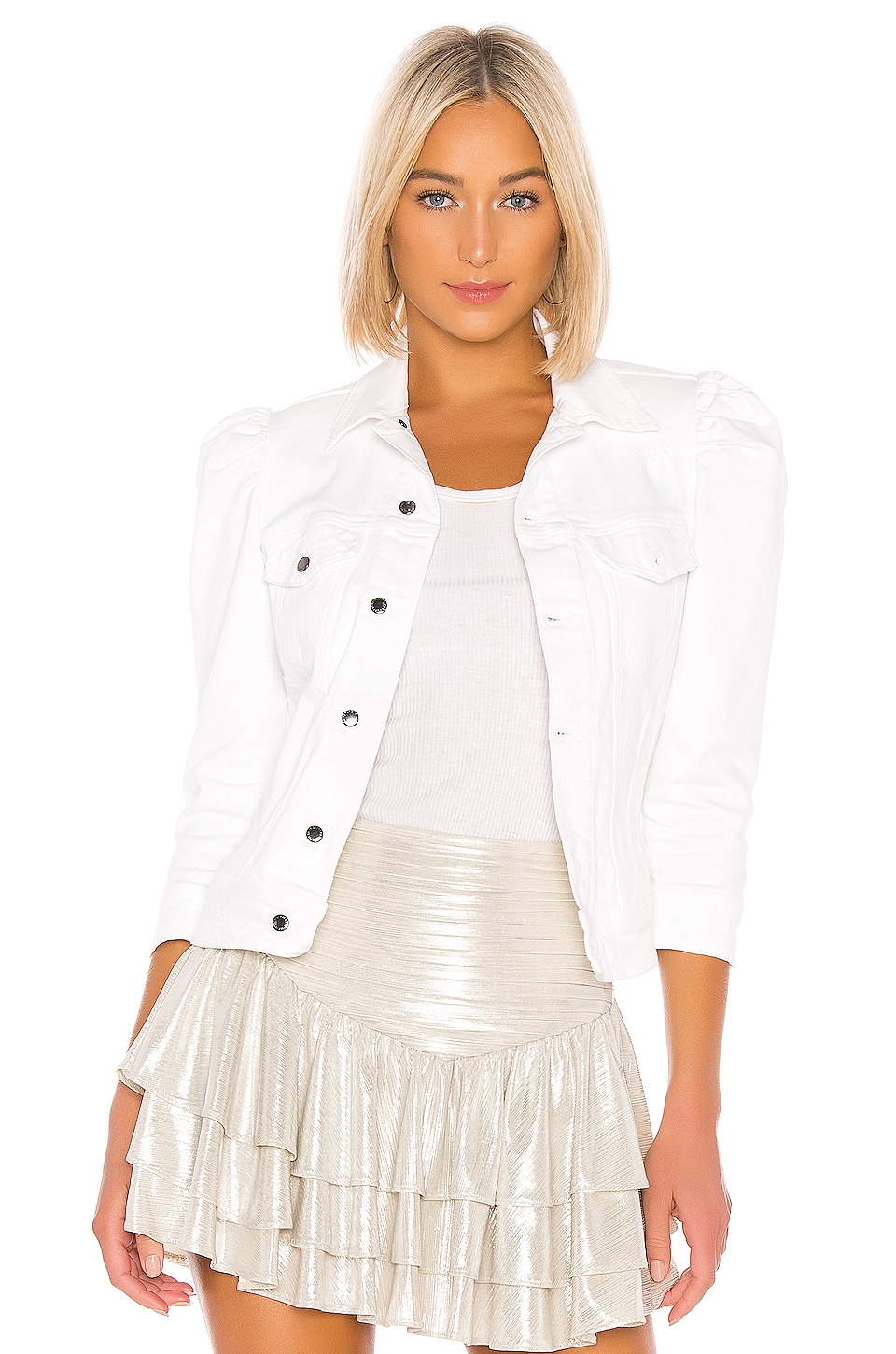 Pin this post!
Check out these other posts:
All of Jetset Christina's favorite jewelry
The best cocktail recipes from around the world