The Best Etsy Finds For Your Wedding – The top Etsy wedding products every bride needs to know about!
Etsy is a treasure trove of unique, personalized wedding decor, handmade by artists all over the world. From custom wedding guest gift bags, to neon signs, to calligraphy name tags, to custom favors, signature cocktail signs, and everything in-between, these Etsy products are a godsend for modern brides looking for a unique, beautiful, and Pinterest-worthy wedding.
Is it just me or when it comes to wedding planning, are there like 5 bajillion things you had NO idea you knew you needed for your wedding?! It's so much to think about. Which is why I've done the research for you guys. These are the BEST Etsy product finds out there for your wedding, and they're guaranteed to be chic, unique, and not break the bank.
These beautiful hand-drawn signature cocktail signs are perfect for adding a beautiful, chic touch to any wedding. Ana, the artist, designs personalized and beautiful signs to your drinks, your recipe, and your cocktail names. They are so cute! We used Ana for our engagement party and it was just perfect.
Get a custom neon sign for your dance floor, over your bar, or greeting guests to your wedding. This is the company we used, and they were so great!!!! It ships from the Ukraine, so make sure you have a couple months to spare, since they work 1:1 with you on the design process and completely make it custom! The service and quality were so great.
You can have the sign be your initials, your last name, or any phrase you want. It's an easy way to add a fun touch to your big day.
I love this custom wedding guest book by SipHipHooray on Etsy! You can customize colors, designs, and sizes for the book and you can either submit your own artwork or she'll hand-draw your venue for an additional fee. So gorgeous!
Another awesome product by Siphiphooray on Etsy are these custom wedding matches. Especially if you're planning on having sparklers at your wedding – these are a must!
And the best part – they come in tons of colors so you can customize them to your wedding. LOVE this idea!
How genius is this!! I am obsessed with these wedding card boxes.
A chic custom cake topper is a must! How cute are these?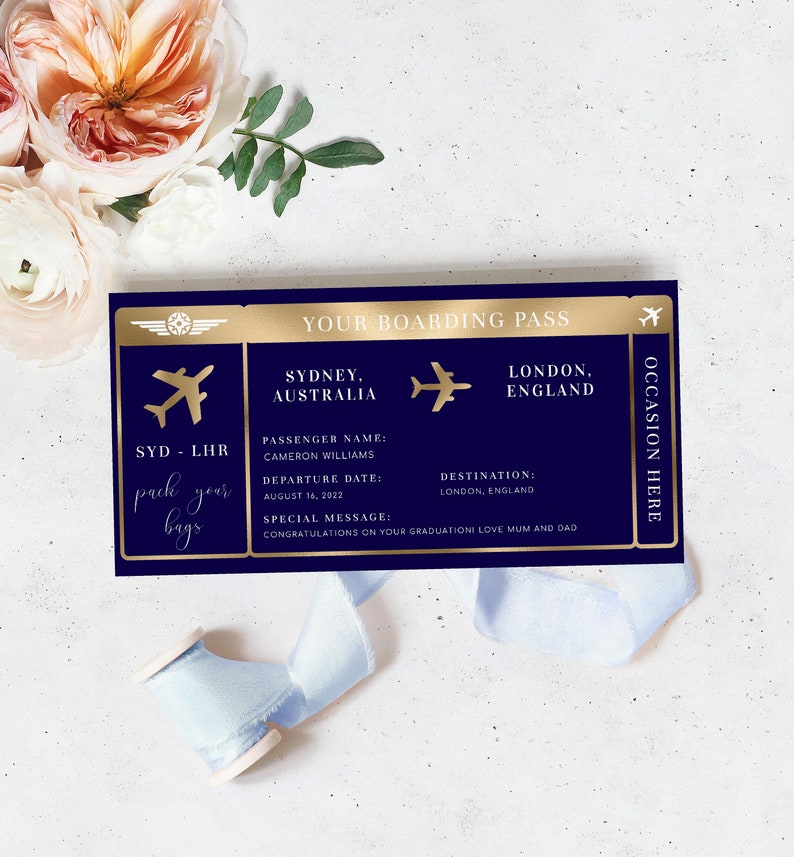 How cute are these boarding pass invites from Etsy?
Wedding welcome sign
From acrylic to laser-cut signs, to escort seating charts, this etsy shop has it all. So beautiful!
Knot & Bow has a great selection of party supplies for any party, not just a wedding, that you really won't find anywhere else, like this confetti bomb. Knot and Bow is a perfect Etsy shop to visit any time you need to mail a letter, wrap a gift or add that extra touch to your wedding or bachelorette party.
How gorgeous are these custom marble table numbers?
Another thing I never would have thought of – THANK GOD for Etsy and Pinterest when it comes to wedding planning, yall!!! These personalized engraved cake servers make for such a nice heirloom from your wedding. Love them.
Such a cute idea to put in guest's wedding welcome goodie bags!
I love these custom signature hangers for a bride on her wedding day. Makes for a perfect gift for a bride at the bridal shower. Or if you're the bride, or mother of the bride, you can even get them for the bride and her bridesmaids too!
I love these really elegant white ones from EcoEngrave.
I love these custom calligraphy name cards for a wedding with gold accents! So beautiful and elegant.
and these navy name cards
So beautiful!
How gorgeous is this keepsake ceremony wine box! So perfect for a bridal shower gift for a couple. Love it.
Wow this is an etsy custom product I never would have thought of for my wedding, but I'm SO glad I found it. So handy to put on your place cards so the servers know who is getting what meal. GENIUS!
Such a cute wedding – or shower- favor!
Such a cute idea for a destination wedding!
I love these custom wedding maps!!! SO beautiful.
Such a cute gift for your bridesmaids, mom, mom in law! and only $2 each!

Check out my other related posts!
The best bridesmaid getting ready robes for the wedding day
The Ultimate Honeymoon Packing Guide
How to plan a honeymoon – Jetset Christina
White bride to be outfits for every wedding related event
How to ask your bridesmaids to be in your wedding – bridesmaid proposal box ideas
What to wear to every type of wedding
Classy bachelorette party favors everyone will love
20 Photos of Bali to inspire you to take a trip to Bali!
The Best Bridal Shoes for a Beach Wedding