The 6 Best Beachwear Brands for Your Next Vacation
Is there anything as exciting as packing a suitcase full of gorgeous bikinis and cover ups for a beach vacation? You've picked out the perfect outfits to match your destination, and start to day dream about the perfect, sun-soaked days you're about to have, and have had, with each and every swimsuit, cover up and sarong you pack.
There's the sundress I sipped rosé in at a beach club in St Tropez. The bikini I rocked on a pirate ship at Willy T's in the BVI's. The tropical dress I wore to the best dinner of my life in Maui. The swimsuit I swam with turtles in in the Gilis.  The sarong I had wrapped around me at a swing-up bar in Mexico.  My favorite bikini that I paired oh-so-fashionably with tennis shoes to hike the five seaside mountains of Cinque Terre. The dress that got completely drenched by a wave at a beach party in Bali.
Each piece of beachwear brings amazing memories with it. They've been worn on some of the very best days of my life, in the very best places. And I don't know about you all, but I haven't had that many epic days in my Uggs and North Face.
So, put your winter coats away and start making room in that bikini drawer.
Here are my top six beachwear brands for 2018 to ensure you have something perfect (and let's be honest, Instagrammable) to wear every day on vacay. 

The iconic Australian swimwear brand's summer collection is everything you want in a beach vacation wardrobe: effortlessly chic.
If Seafolly were a destination, it would be St. Barts. Yachty and nauti.
This beautiful brand is all about the details. Incredible prints, exquisite embroidery and hand-crafted beading on precious fabrics. Rococo Sand is a resortwear showstopper.
If Rococo Sand were a destination, it would be Zanzibar. Exotic & wild meets resort-chic.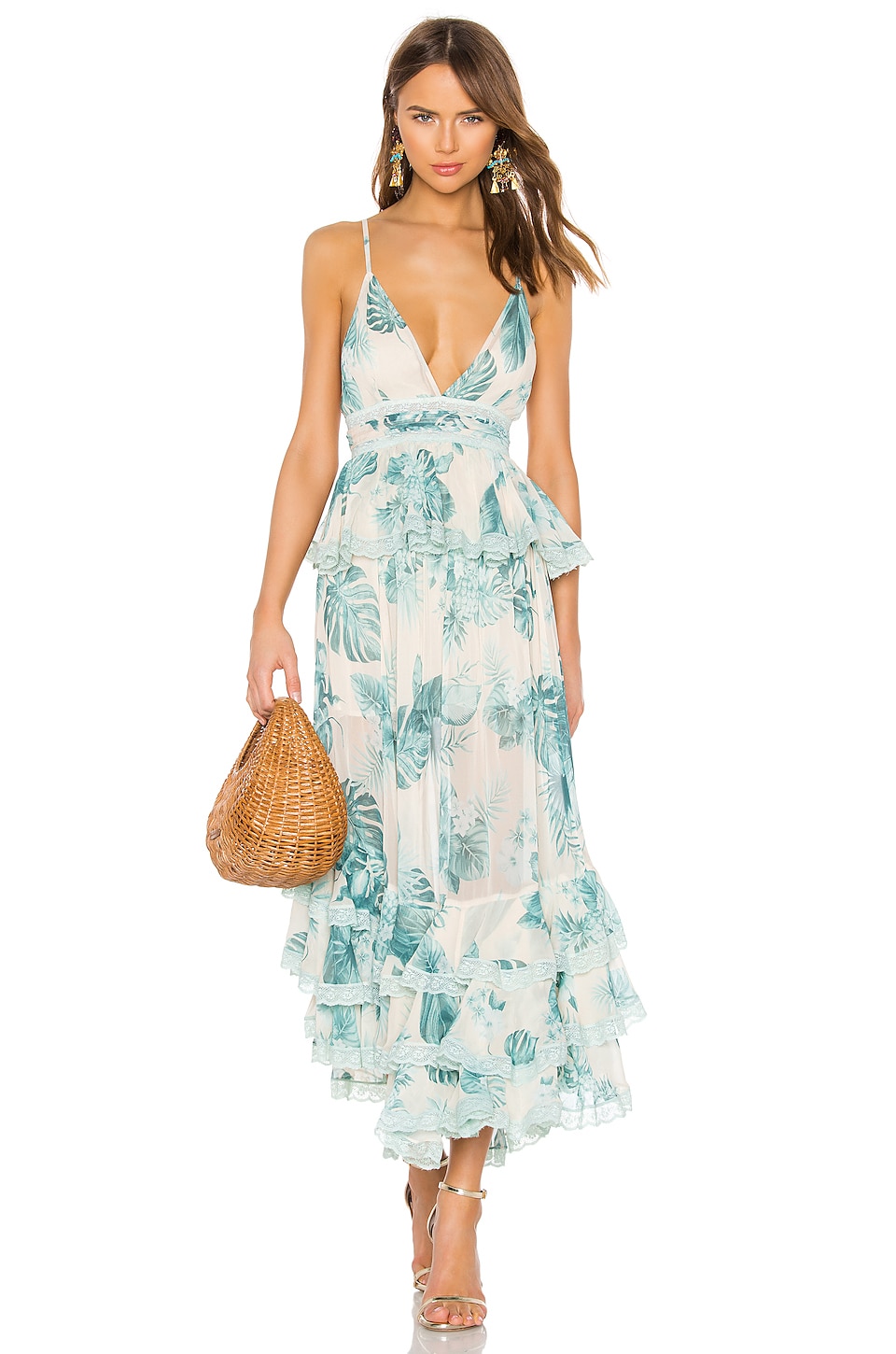 Kenny Flowers is best known for their tropical twist on the men's Hawaiian shirt, but I'm all about the women's line of beautiful tropical one-pieces , mini beach sarongs, and their gorgeous kimonos! If you're feelin' generous, grab your guy a shirt while you're at it, so you can guarantee he'll be looking as good as you in that perfect coupley beach instagram you're already planning. Use the code JETSETTERS for a big discount off any swimsuit!
If Kenny Flowers were a destination, it would be Mexico. Tropical, casual, and a ton of fun.
I love L*Space because their swimwear and clothes embody vacation. Their brand is beautiful, vibrant bikinis and lightweight coverups with beautiful one-of-a-kind details. Also, their one pieces fit better than any I have ever owned, and feel so sexy!
If L*Space were a destination, it would be the Bahamas. Simple, barefoot luxury.
Shop this gorgeous bright blue mesh bikini by L*Space
Shop this beautiful striped one-piece by L*Space
Show Me Your Mumu has long been my go-to for vacation wear. Started by two California girls, Show Me Your Mumu has a little bit of everything, from beautiful bright prints to casual everyday basics.
If Show Me Your Mumu were a destination, it would be Colombia. Vibrant, colorful and free-spirited.
I discovered this brand last year when I became obsessed with their one-pieces. The whole brand to-die-for, with tons of pretty pastels and fun tropical prints.
If 6ShoreRoad were a destination, it would be the French Riviera. Classy, beachy, and sophisticated. 
Money can't buy happiness… but it can buy bikinis, and I'm pretty sure that's the same thing. After all, you're gonna need something to wear wherever your spring break travels take you… And if you're still thinking about where to go to escape winter, check out my guides to Costa Maya, Mexico, The British Virgin Islands, or Cabo San Lucas!
xo,
Christina
Pin this post!
*This post contains affiliate links, which means, if you click on the link and end up buying a product I've advertised here, JetsetChristina (at no cost to you) will get a small kickback that helps keep this website running! As always, I only promote products I LOVE and think will make your guys' vacations even better – like these beautiful suits! Thank you so much for your support!