Planning the Perfect Nashville Bachelorette Party
Nashville is the perfect bachelorette party destination for bride-to-bes who are looking to have a good country time, and want a trendy, fun, no-frills location without a hefty price tag. With live music on every corner and some of the best (and most unique) nightlife in the country, you'll never run out of things to do with a bachelorette party in Nashville.
Here are some Nashville bachelorette party ideas to make it the best bachelorette weekend ever:
Where to eat for a bachelorette party in Nashville:
Where to brunch:
Pinewood Social
Head to Pinewood Social for bowling and a fit-for-foodies brunch, lunch or dinner. It's a sceney, young professional hang out with great vibes for a group meal on a bachelorette party weekend.
Sinema
Set in Nashville's historic Melrose theater, this over-the-top chic restaurant serves up modern takes on American classics. It's an amazing brunch spot with a great vibe and a LOT of food.
The Southern restaurant is huge and has a beautiful bar with 360 degree service and a huge selection of cocktails, wine, and of course – mimosas. You can get mimosas by the glass or carafe with an entire bottle of champagne (great for groups!).
One of my absolute favorite restaurants in Charleston, Butcher & Bee is a must-stop for a meal in Nashville! This place is so dang good, yall. Get the chilaquiles or the shakshuka, and DEFINITELY the whipped feta for the table, and thank me later.
Where to get the best BBQ:
Hattie B's:
For super casual fried chicken in a Nashville staple, you have to stop by Hattie B's – I still dream of this place's spicy chicken – it's SO good.
For a casual, no frills lunch spot, head to Martin's BBQ. Upstairs, you'll find a beer garden and tons of tables great for big groups.
Where to do a group dinner in Nashville:
Located on Broadway, meaning it's a little touristy, but a really fun 4-floor restaurant and bar with a rooftop, live music and a true honky tonk vibe. Guranteed crowd pleaser.
Barcelona's menu focuses on charcuterie, cheese, and tapas-style plates, perfect for sharing with a big group. There are also salads, sharable tapas items, and, of course, a huge wine list. I love their outdoor patio!!
Where to go out in Nashville:
No bachelorette weekend in Music City would be complete without going out and bar hopping in "The District" – a 20-block area that has been the heart of Nashville's nightlife for decades. Most of Nashville's famous nightspots are found on Broadway between First and Fifth avenues – or "Honky Tonk Row." Here are some of the best spots to check out with a group (from classic Nashville staples to the new hot spots!)
This restaurant is 4 floors of fun. I recommended it for dinner above but if you don't do dinner, at least pop in for some late night honky tonk.
Opened by Florida Georgia Line, FGL house is one of the newest, hottest bars on the Broadway strip, FGL house has a rooftop that's tough to beat in Music City.
Atop The Westin Nashville, L27 is the highest rooftop bar in Nashville. With chic couches and a modern-upscale look, it's a go-to for tourists and locals alike.
Luke's 32 Bridge
With 4 band stages, craft cocktails, a rooftop patio, and BBQ, burgers and sushi, Luke Bryan's new bar in Nashville is one of Broadway's best.
Where to stay in Nashville:
Anywhere in The Gulch. My picks for bachelorette party hotels in Nashville are The Thompson and The Omni.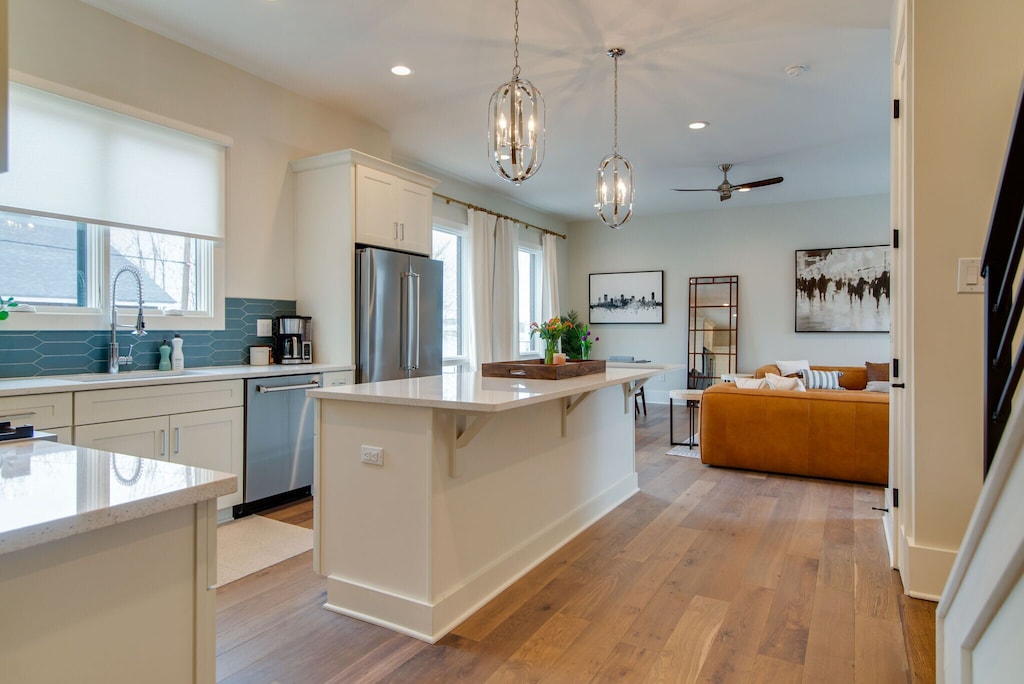 Sleep 22 in these two luxury Germantown town homes, located just steps from downtown and perfect for a group!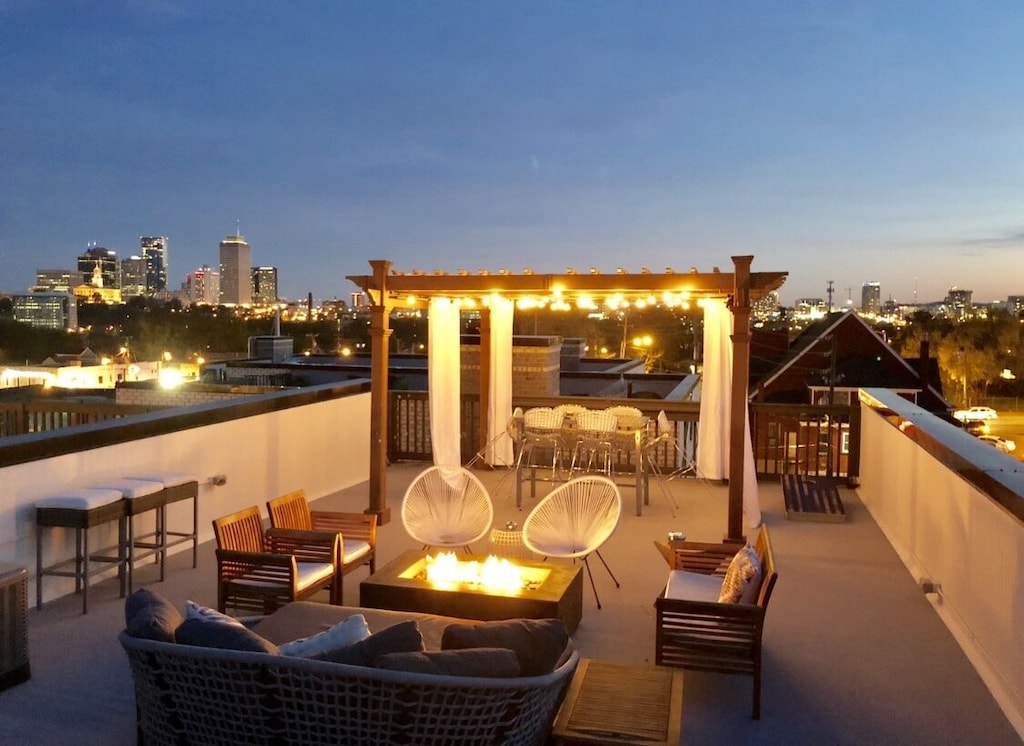 Voted "Best View in Nashville" this property embraces Music City's culture and features autographed celebrity artwork, an upright vinyl record player, guitars, horse bridles, equestrian art, and a rooftop fireplace and pergola with 360-degree skyline views of downtown.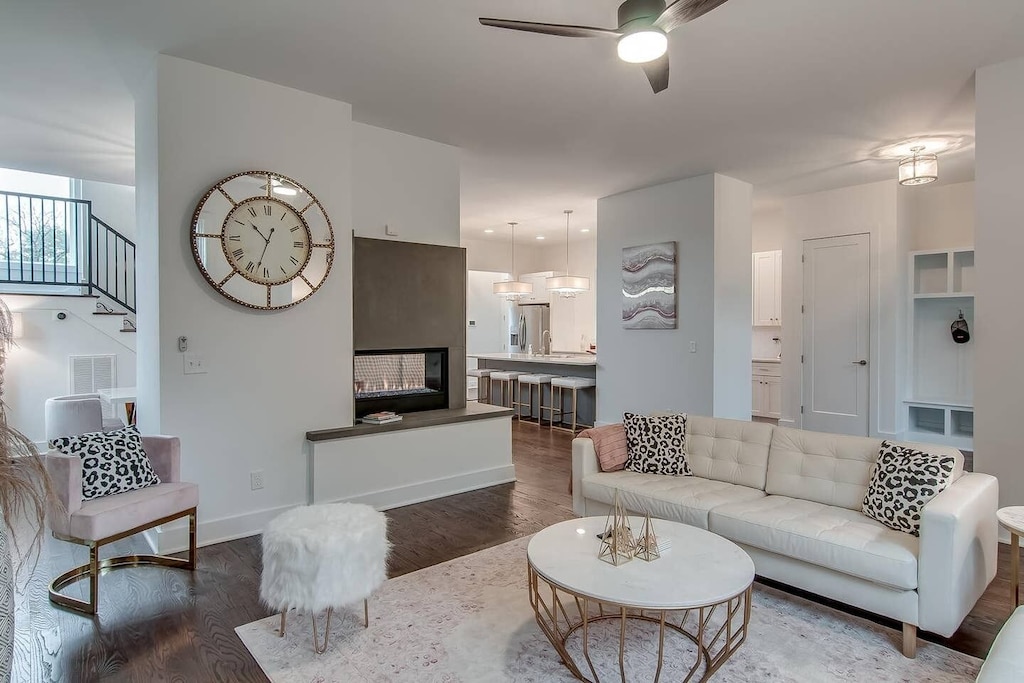 3 Bedrooms, 10 Beds, Sleeps 12
Price: $514/night ($42/person per night)
This luxurious and spacious 3 level Nashville bachelorette paradise is the ultimate retreat for a girl's weekend in Nashville. Pops of pink and clean lines set the perfect backdrop in this vibrant space. You truly won't be able to decide which room is your favorite because they are all so full of life and personality! To top it all off, the highlight of this rental just may be the rooftop patio, where you will want to spend all your time. You may never want to leave, but if you do, there is plenty to do in the East Nashville neighborhood!
This 2 unit buyout in Nashville has accommodations with free WiFi, 2.5 miles from Nissan Stadium, 3.1 miles from Johnny Cash Museum and 3.2 miles from Ryman Auditorium. The property is 3.4 miles from Grand Ole Opry and 4.4 miles from Lane Motor Museum.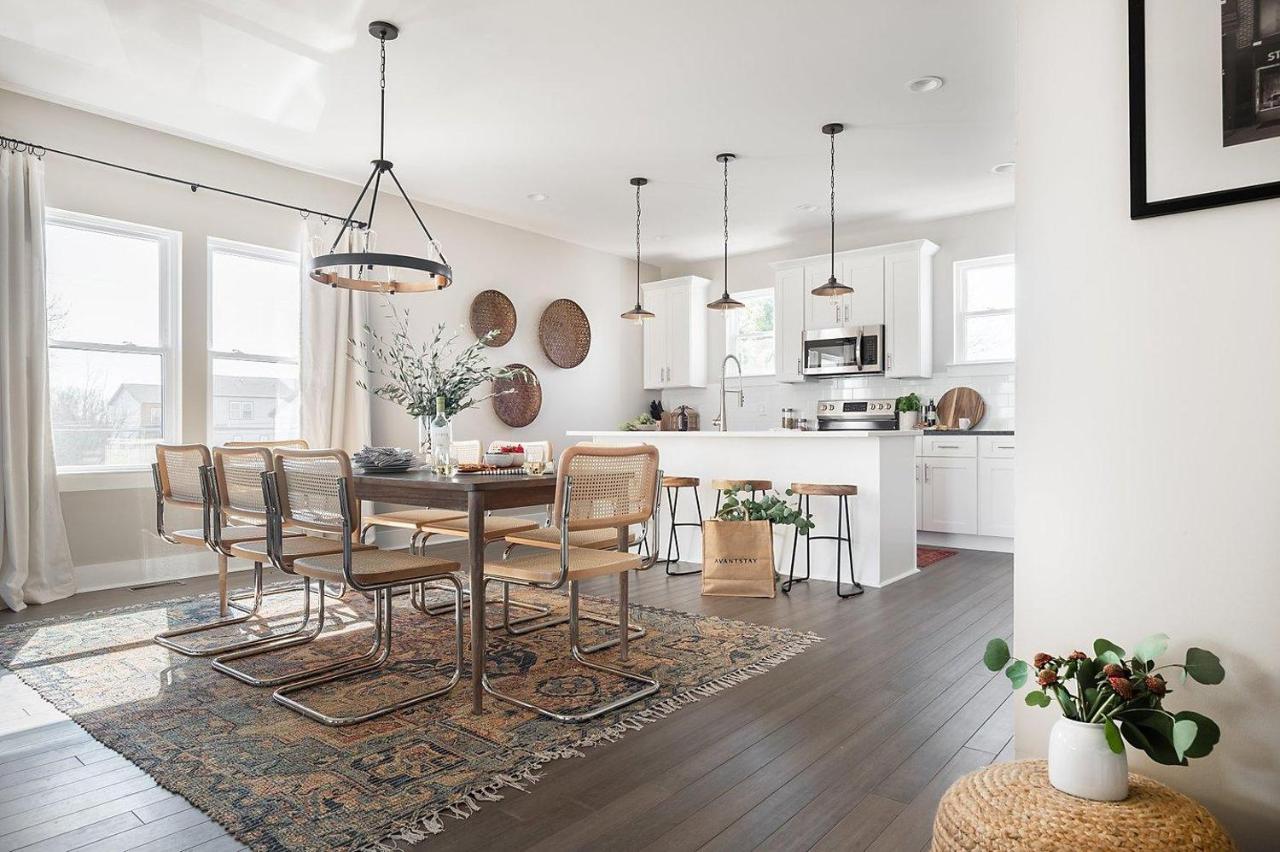 Bachelorette Party Activities in Nashville:
This is the perfect activity in Nashville for bachelorettes who love to shop, drink, and get awesome discounts. On this tour, you and your girls will stroll your way through a two hour guided walking tour of Nashville's Gulch. You will start at Bar Louie with a delicious martini and pretzel bites (yum), and then cruise the Gulch with your girlfriends visiting all the best boutiques. Along the way, stop in at Stock and Barrell for a complimentary shooter! Enjoy complimentary wine in the stores throughout the tour. You will also get exclusive shopping discounts of 15-20%; the discounts alone pay for the tour, which is $50 per ticket! Your shopping adventure includes some of Nashville's trendiest boutiques; Kittenish, e. Allan, Uncommon James, Blush and Finnley's.
And the best part?? All drinks are included in your ticket price!
Sign up for their tours on SipnShopNashvilleTours.com
Want an easy way to add some fun & a little bit of good-natured raunch to your bachelorette party weekend in Nashville? Hire hunky party butt-lers to mix cocktails, serve drinks, play party games, and make the bachelorette party. These guys are super professional (not strippers!), and all of them have regular jobs/lives outside of this fun side gig. It's like hiring a catering waitstaff — that happens to be VERY hot and VERY fun.
By the way, if you know any hunky guys in Nashville – Butlers in the Buff is always looking for fun fit guys for this flexible, well paid and super fun job. If you know of any guys who would be great at this, share this post with them!
What to wear to your bachelorette in Nashville as the bride: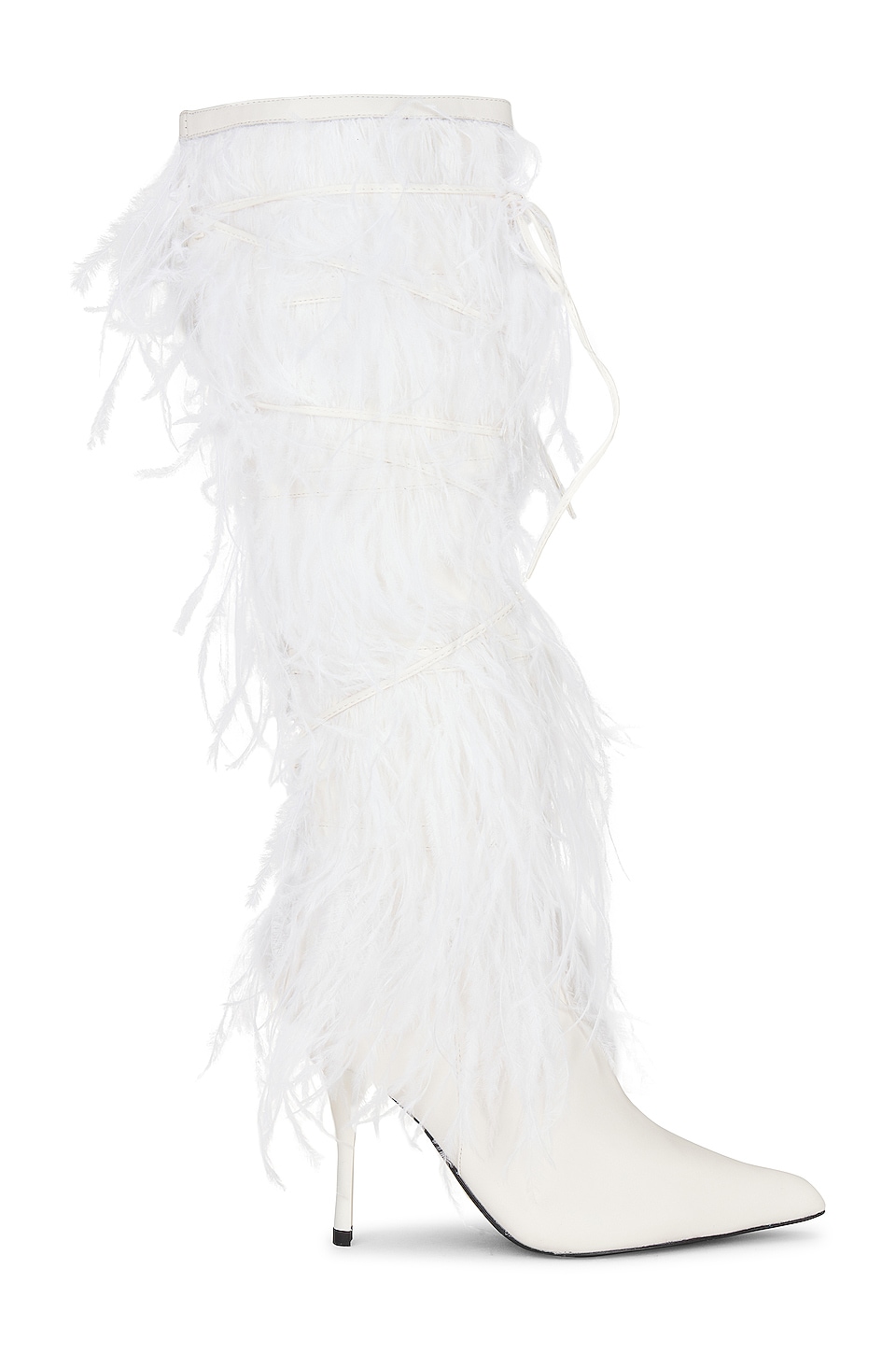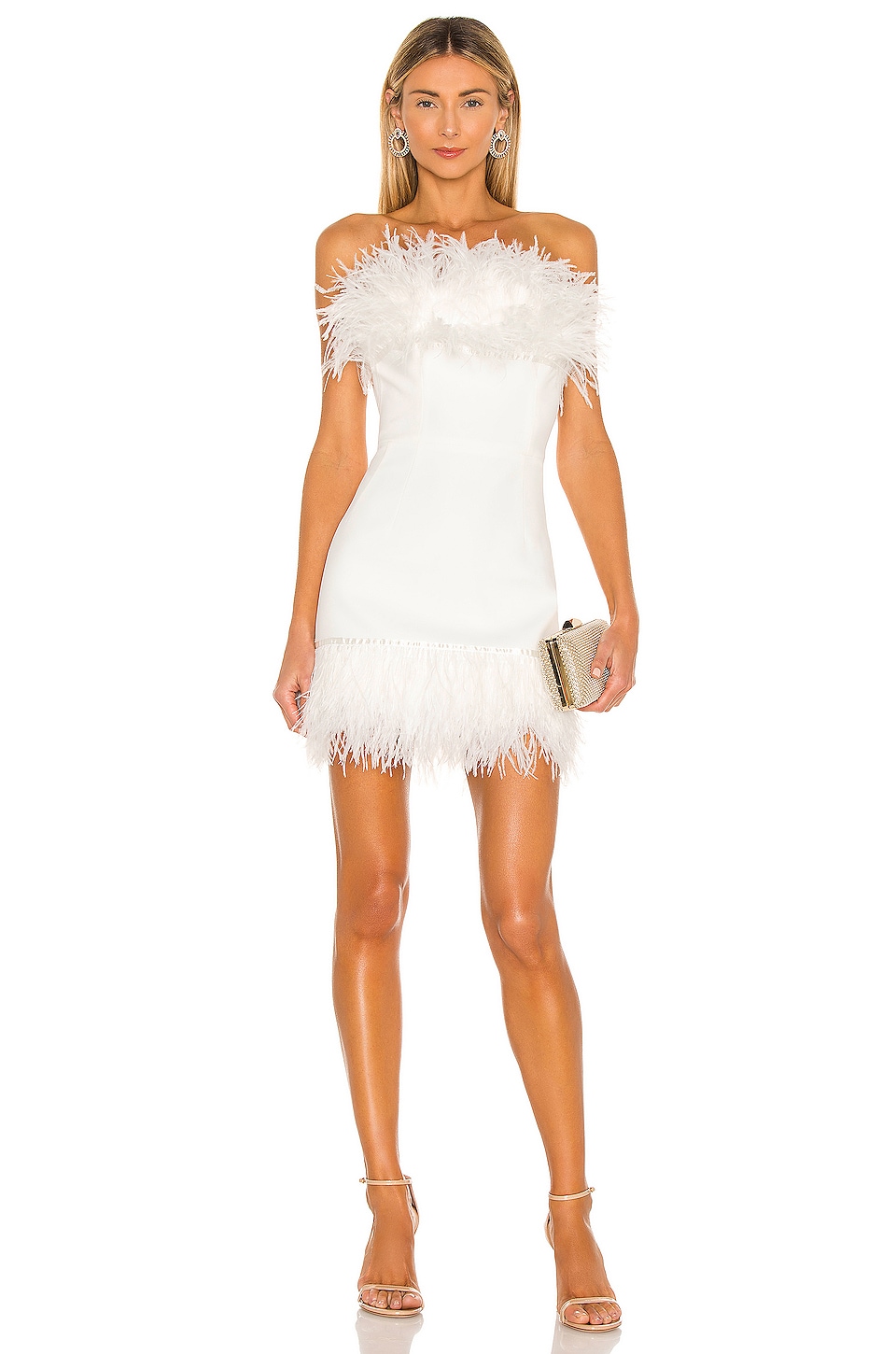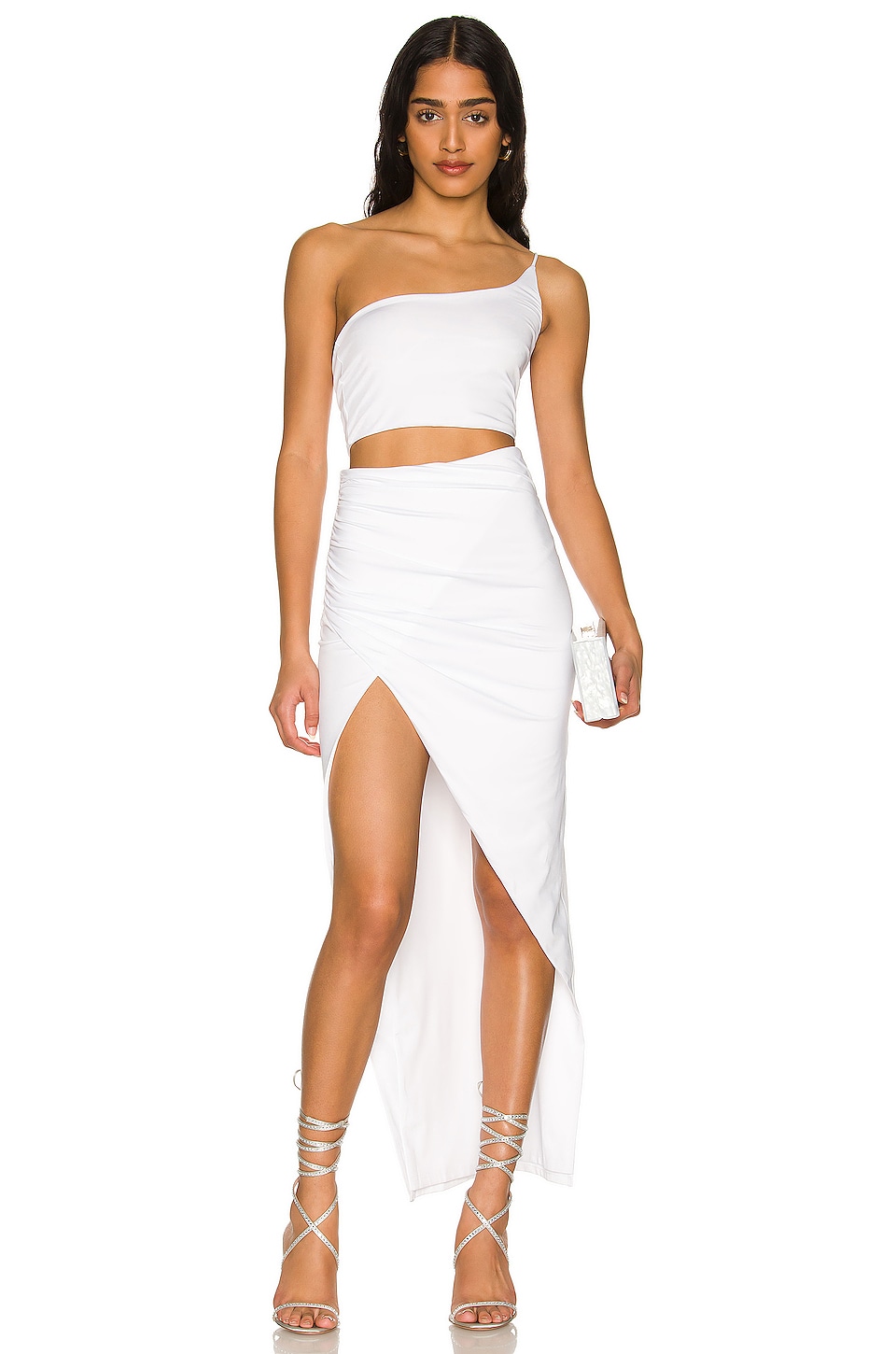 What to wear to a bachelorette party in Nashville as a guest:
I'm obsessed with M. Gemi's cowboy booties. SUCH high quality italian leather.
The best decorations and bachelorette party favors for a Nashville bachelorette!
Check out my other related posts!
Bachelorette party favors everyone will love
How to plan the perfect bachelorette party
All-white outfits for bride-to-be's for every wedding-related event
The Ultimate Honeymoon Packing List
How to plan the perfect honeymoon
The Best Luxury Honeymoon Resorts in the World
How to choose a honeymoon for your budget : What a honeymoon actually costs
Things to do as soon as you get engaged to start wedding planning
What to wear to your rehearsal dinner as the bride
The 10 Best Save the Date Designs
The best bridal party getting ready robes