What to Wear to Your Bridal Shower : The Best White Bride-to-Be Outfits
The following content may contain affiliate links. When you click and shop the links, we may receive a commission. You can read more about my affiliate and privacy policy here.
What do brides wear at the wedding shower? What should you wear as the bride for your bridal shower? These are ultra-common questions bride-to-be's ask themselves when planning a wedding. Since getting engaged, I've been scouring every shopping website I love for the best white outfits for every occasion leading up to the wedding, and these are my absolute favorite looks for bride-to-bes to wear at their own bridal shower.
Since your bridal shower is likely going to be taking place during the daytime, a pretty day dress, romper, or jumpsuit is best. You'll want to look conservative, classy, and elegant at the same time.
The cutest white dresses & jumpsuits for a bridal shower or day-after wedding brunch: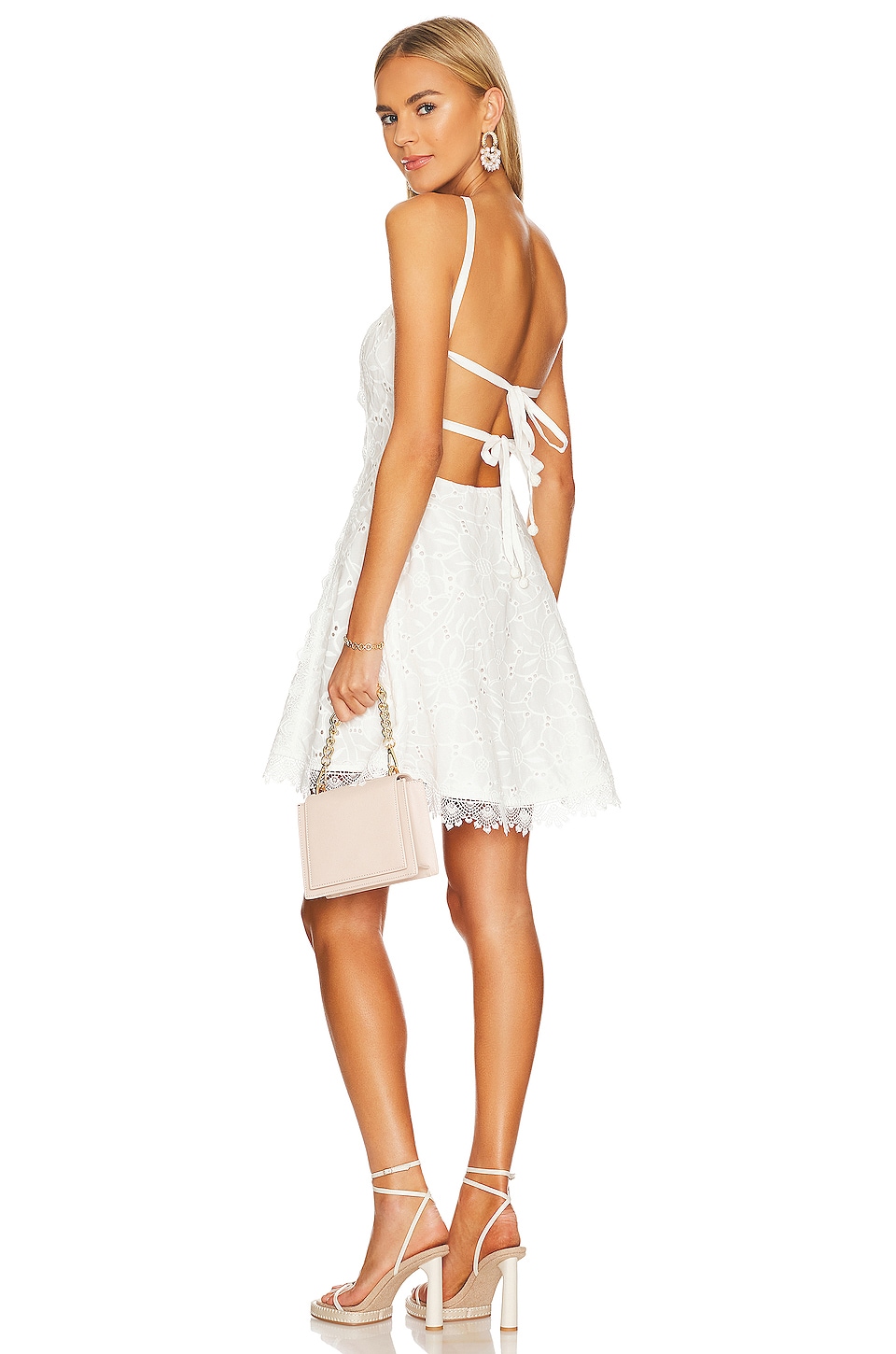 I love the idea of going with a mainly-white, but not all-white, look too!
I have these earrings and absolutely LOVE them for bridal events – and I pack them for tropical vacations, too!
This dress would be stunning for a bridal shower if you're a fall or winter bride!
Affordable alternatives:
Pin this post!
Have an amazing bridal shower! Wherever it is, these looks will keep you looking stylish and fashionable and so cute as the bride-to-be! and, as a bonus, they're great outfits for any vacation, too! I think white dresses and outfits are always the best colors to wear on vacation. (after all, white dresses show off a great tan!) Your honeymoon packing just got easier, too!
& Check out my other blog posts!
The best white outfits for brides for every event leading up to the wedding
What to wear to your rehearsal dinner as the bride
The best luxury honeymoon resorts to book for your honeymoon
What to wear for your bachelorette party as the bride
The best comfortable heels for your wedding day
The best swimwear for Summer 2019
The Ultimate Bali Honeymoon Guide
The Best Mini-moon destinations in the USA
Honeymooning in the Amalfi Coast: The Ultimate Amalfi Coast Travel Guide
How to plan the perfect Bachelorette party in Austin
How to Plan the Perfect Cabo San Lucas Bachelorette Party
The Ultimate Maldives Honeymoon Guide – JetsetChristina