What to Wear in Engagement Photos – The Cutest Outfits for Your Engagement Pictures Session
When I got engaged in Bali, one of the first steps in my wedding planning process was to get engagement photos taken. If you're not sure whether or not you want a professional engagement shoot done, I am here to say it is 100% WORTH EVERY PENNY. These are the photos that you'll use for your save the dates, your thank you cards, to frame at your engagement party, and so on and so forth. Plus how often do you have an excuse to get all dolled up with your future hubby and have some amazing photos together to treasure forever.
But there are a few big questions – what do you wear for engagement photos?? Should you wear a flowy dress? Do you wear white in engagement photos? What is the best outfit – do you bring two options? and what does the guy wear in engagement photos?
I'm here to answer all of the above.
But first, you should decide on what you want the vibe of your wedding (and therefore your engagement photos) to be. It wouldn't make much sense if your wedding is a trendy farm in Upstate New York in the Fall, but your Save the Date is a vacation photo in Aruba now would it? And similarly if you're having a destination wedding in Hawaii, you may want to have a beachy, tropical feel to your save the dates and engagement photo session, and if you're getting married in the mountains, you'll want your save the dates to have that feel to them, too. You want your photos to FEEL inherently like you and your fiance, and you'll want to wear clothes that reflect your personalities, and your wedding's personality.
Should you bring two outfits for an engagement photo session? I'm all for it! I'd recommend one more casual outfit and one more dressy. They can both be dresses if you want or you can do a mix with something like a pretty blouse and jeans! A flowy dress for one half of the session works great (and looks great in photos) and for the other half something more casual. Or go all dressy! Do you.
What color should you wear for engagement photos?
Think about where your engagement photos will be taken and pick a color that complements that. If you want to stand out against your backdrop, a bright color can look great, or if you want a more subtle feel, white is always a great color for anything wedding related. Once again, do you!! Be unique to you and what looks best on you.
Should you wear prints or solids in engagement photos?
Stay away from any overwhelming prints or drastic attention-grabbing cut outs (you're going for conservative, not overly sexy, you can save that for your bachelorette party outfit) – but don't be afraid to wear a print that you feel looks awesome on you! Just think about the location / vibe of your photos.
Cute flowy maxi dresses for engagement photos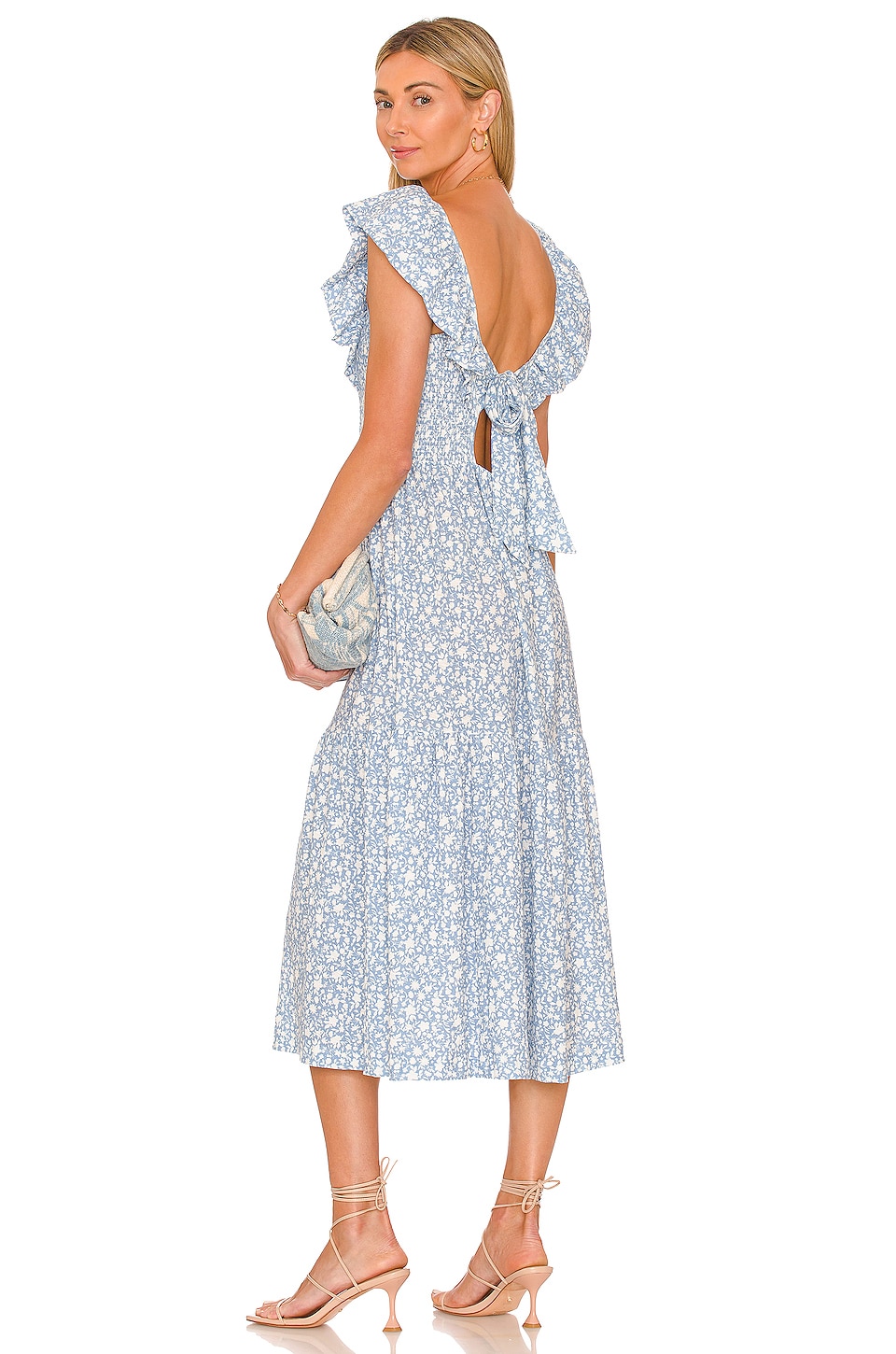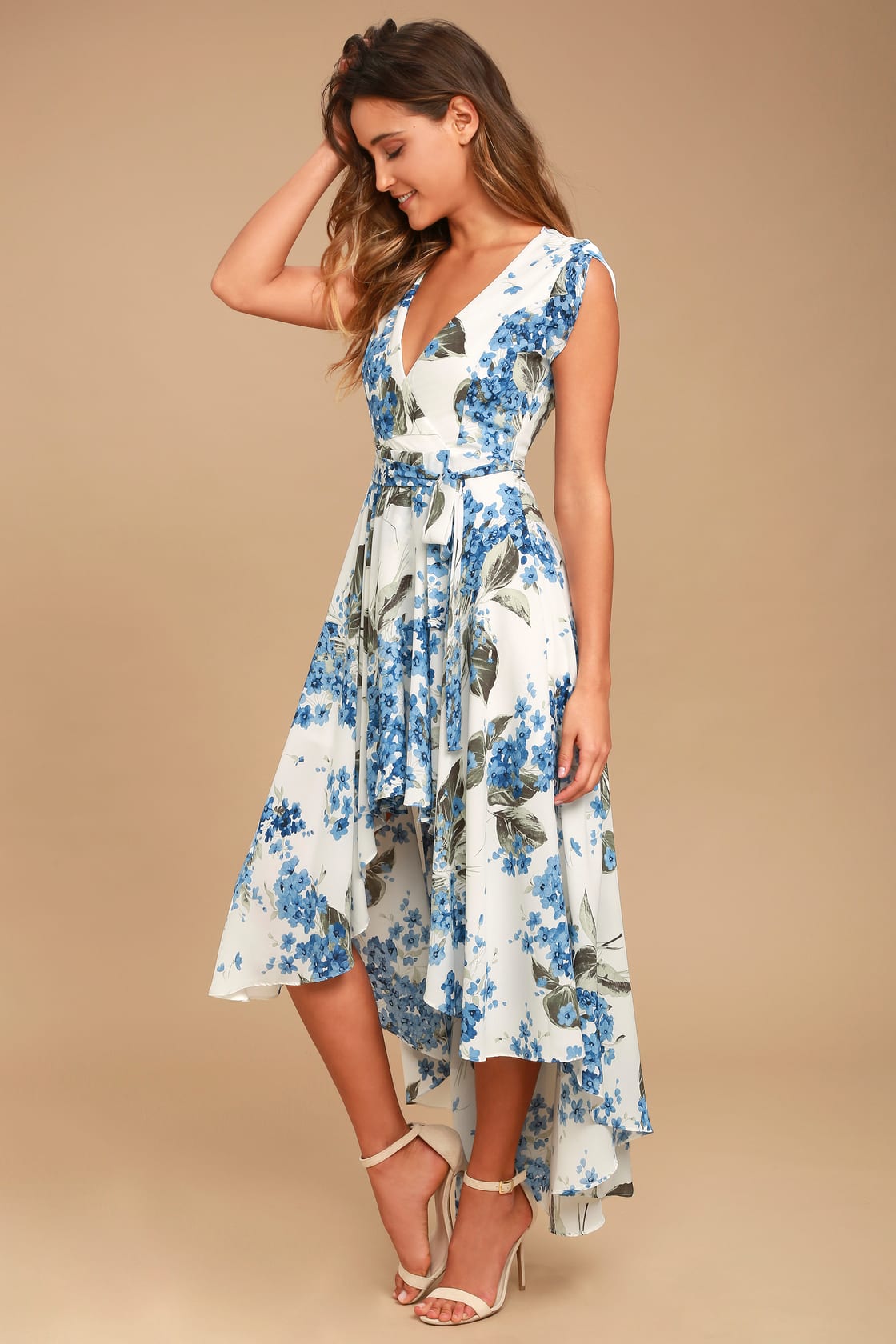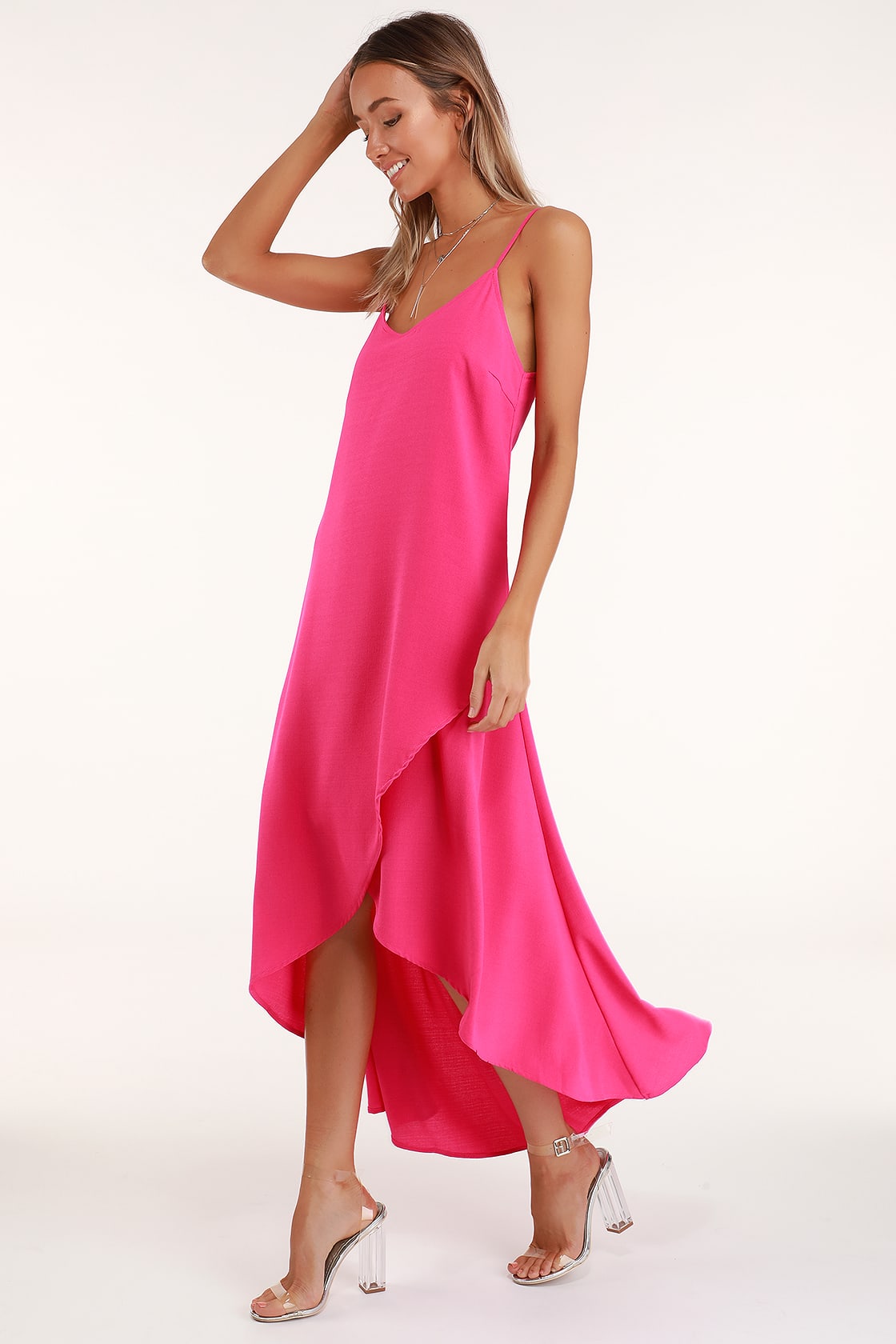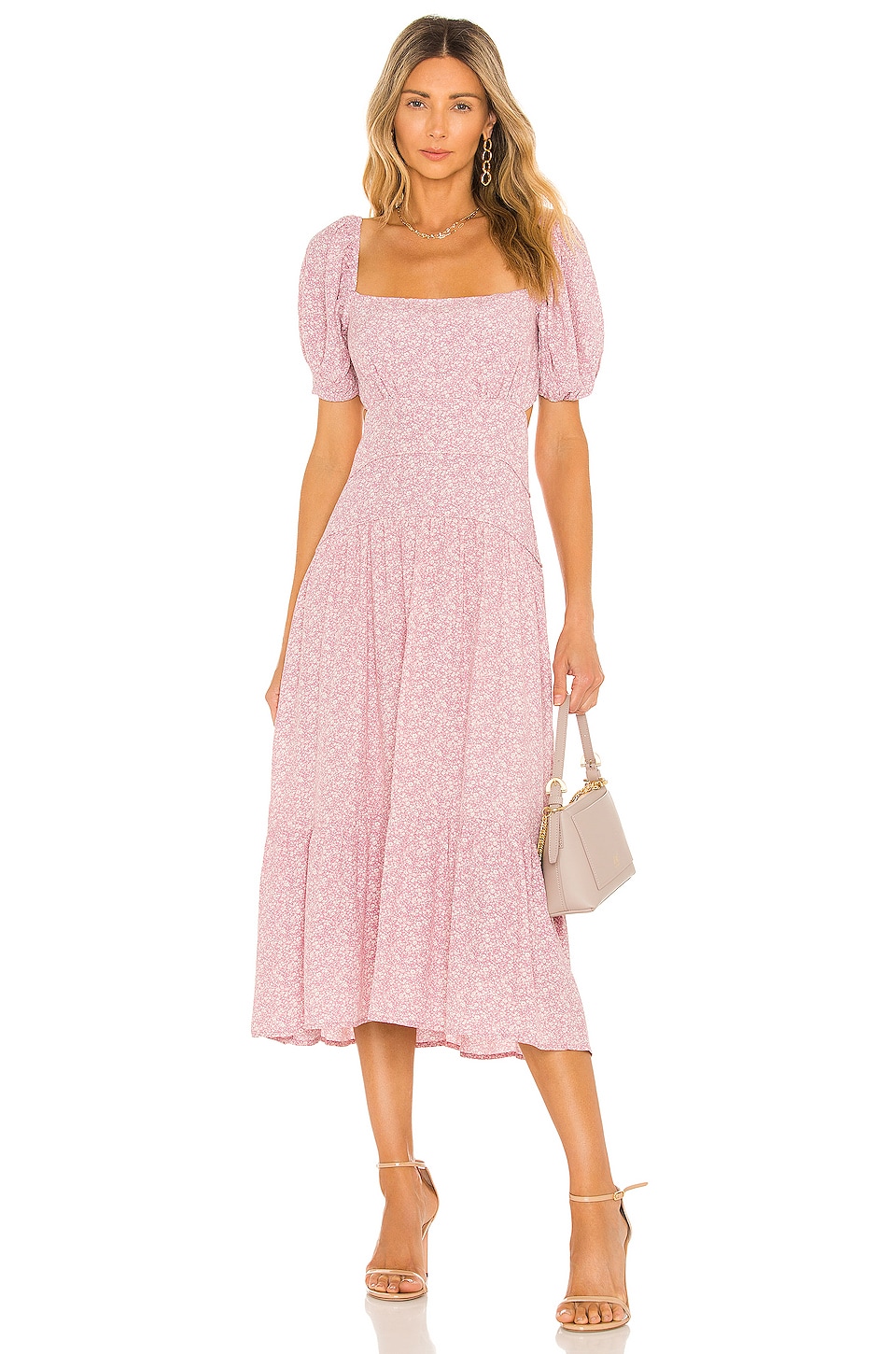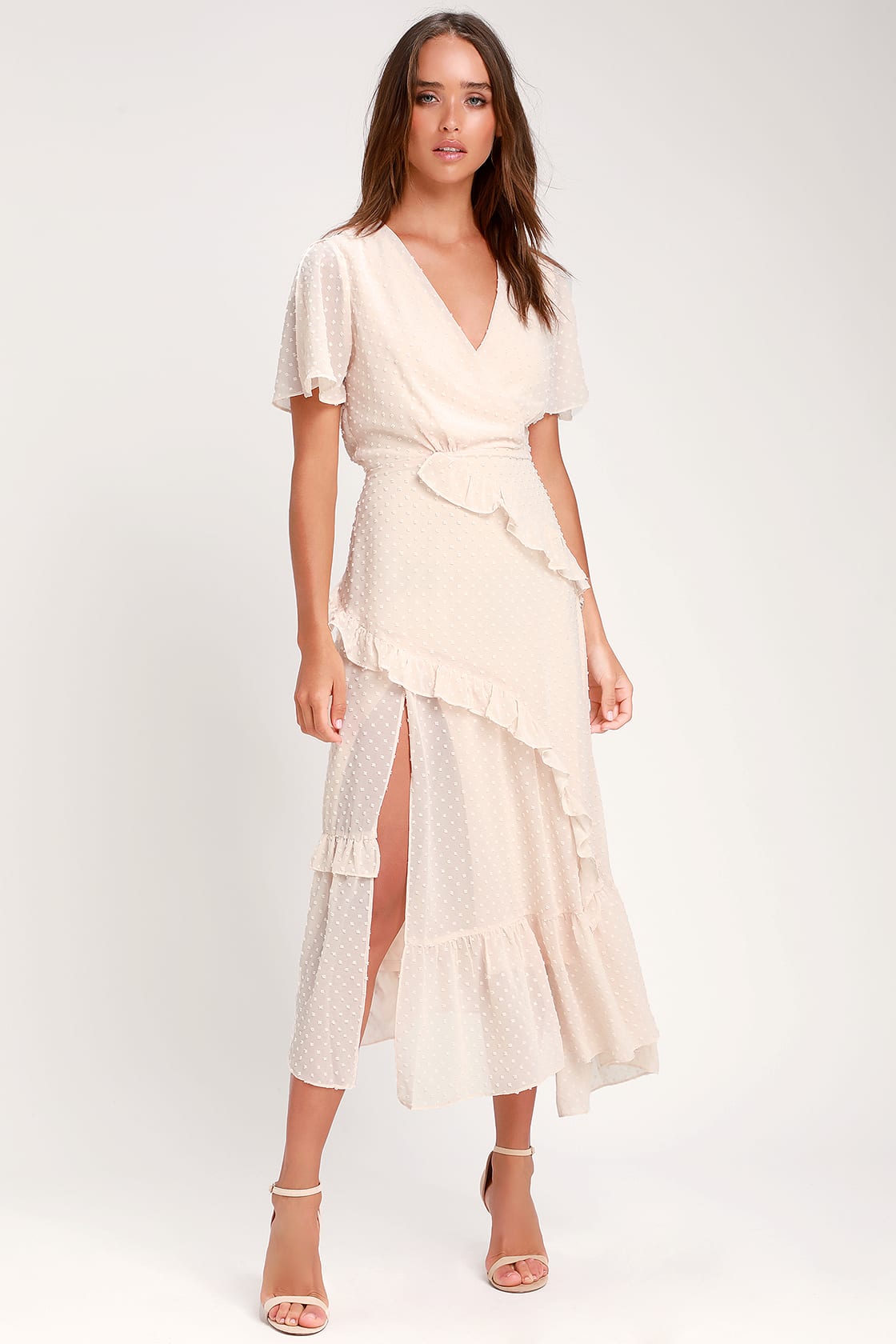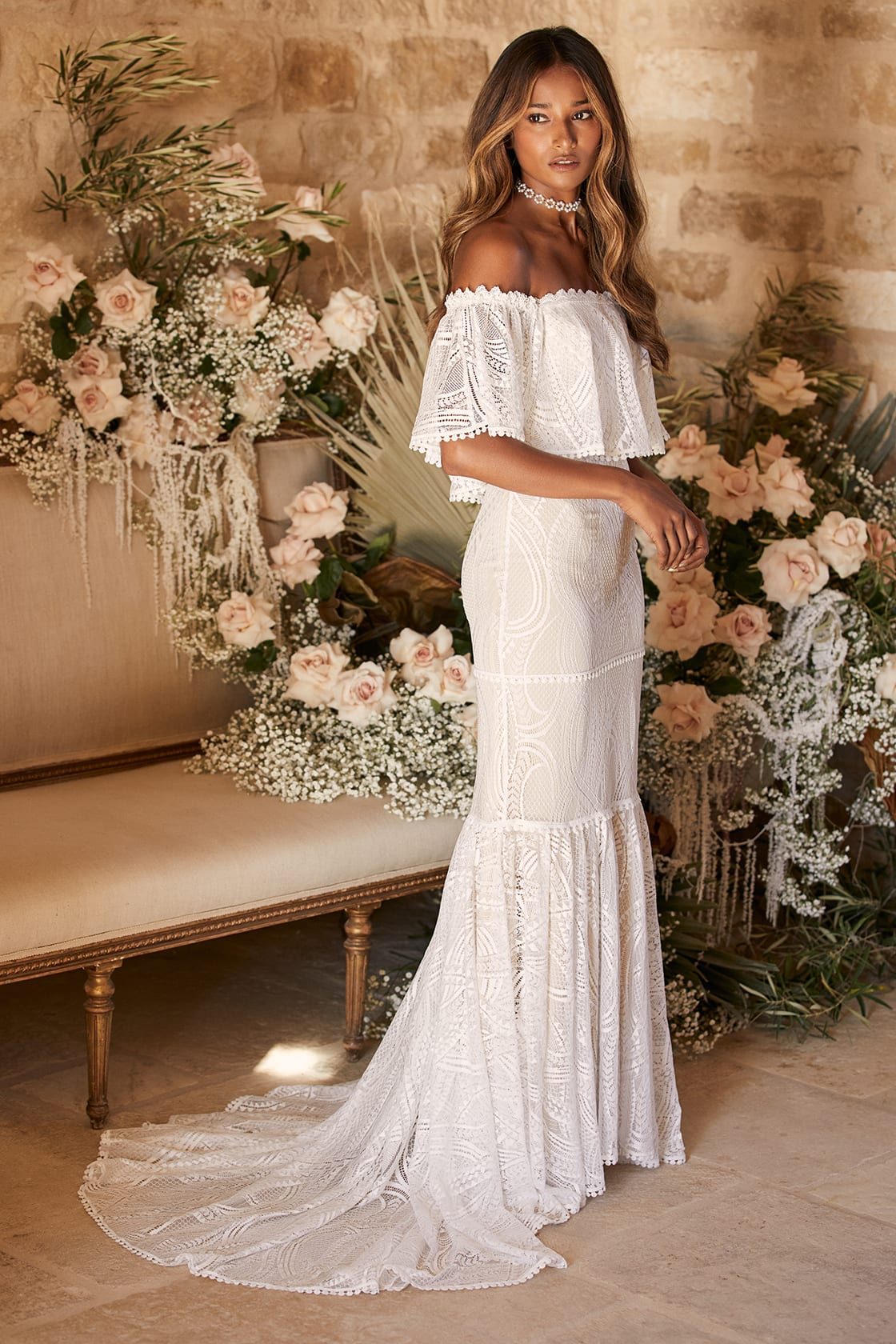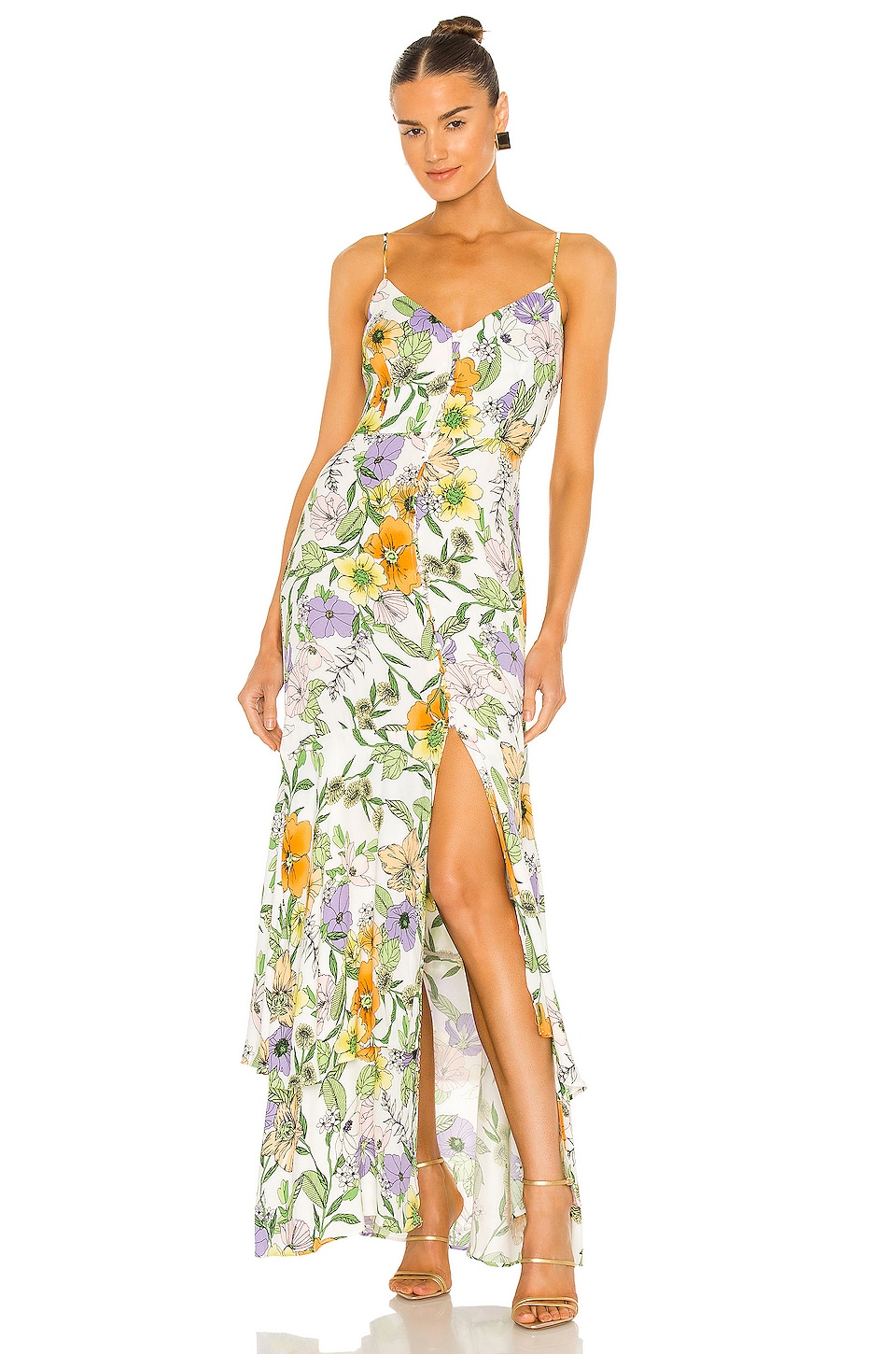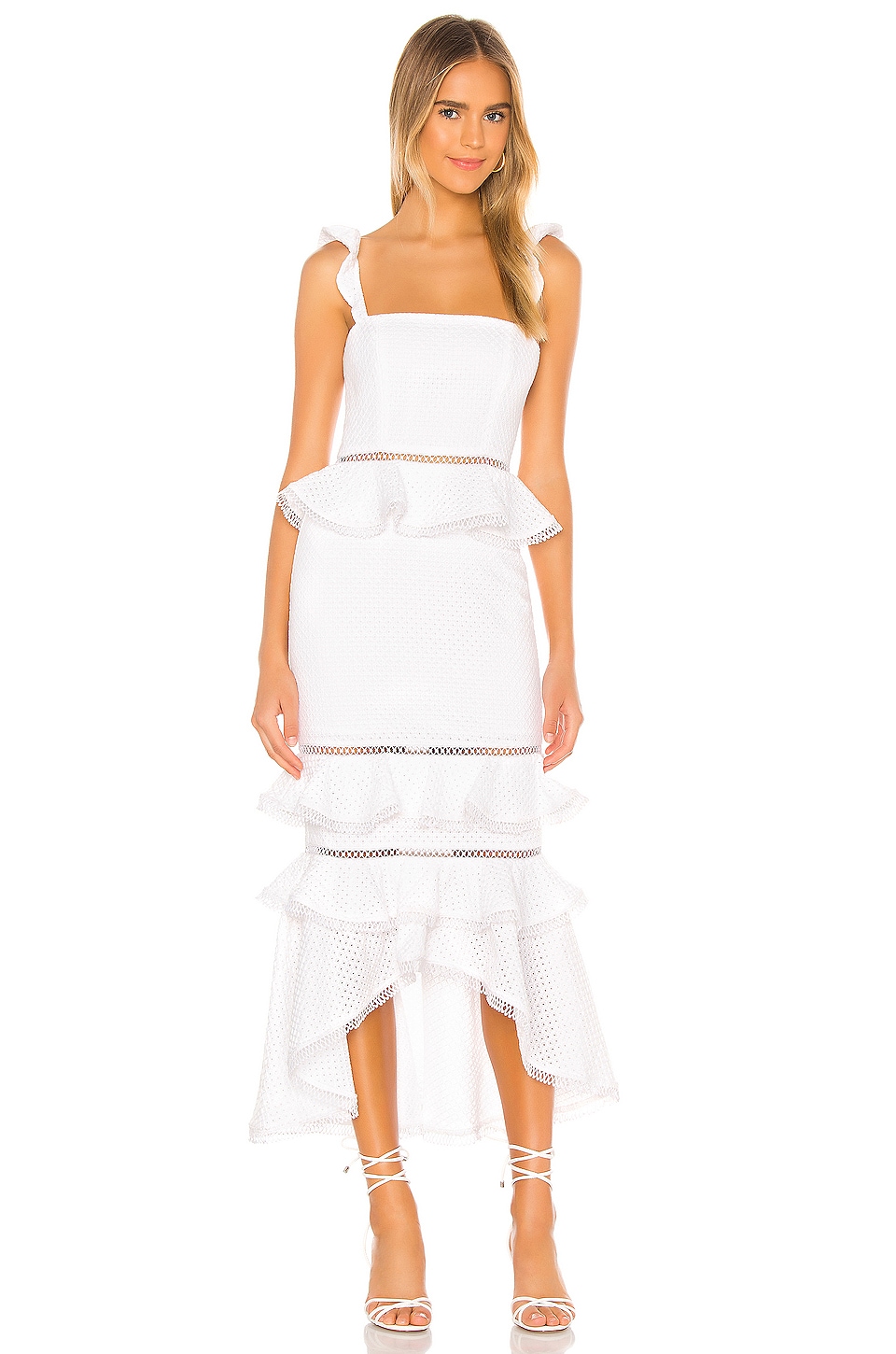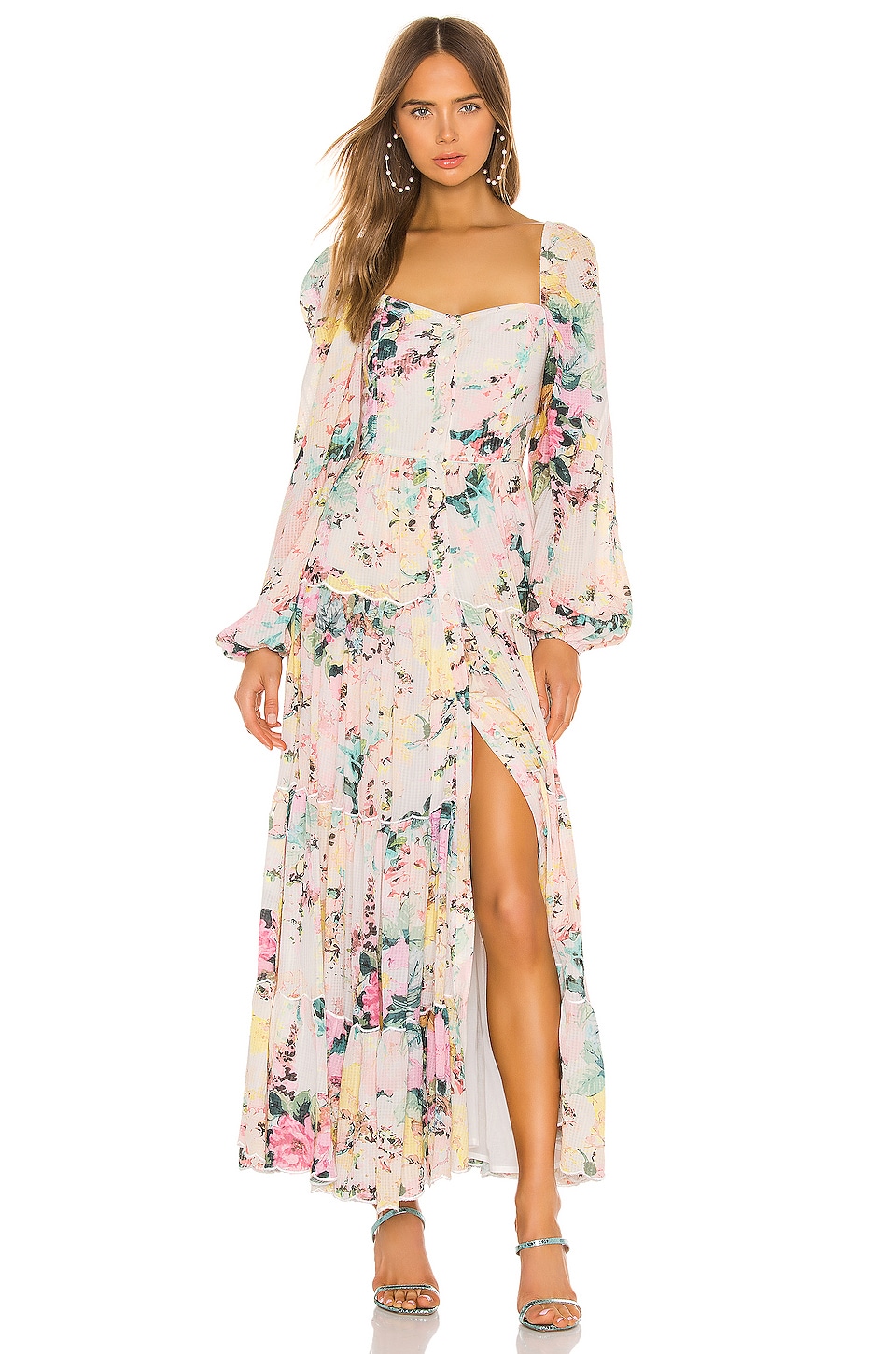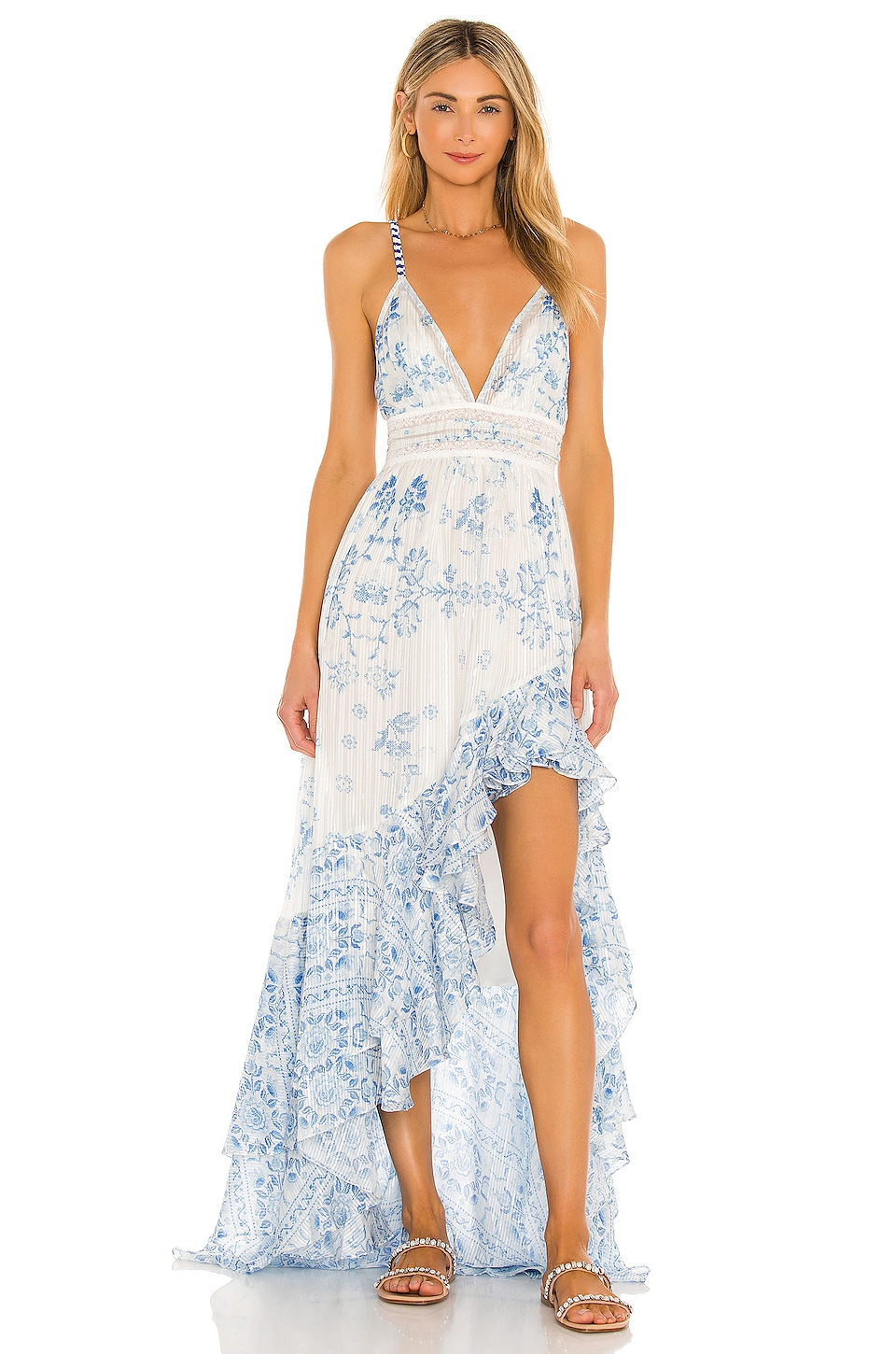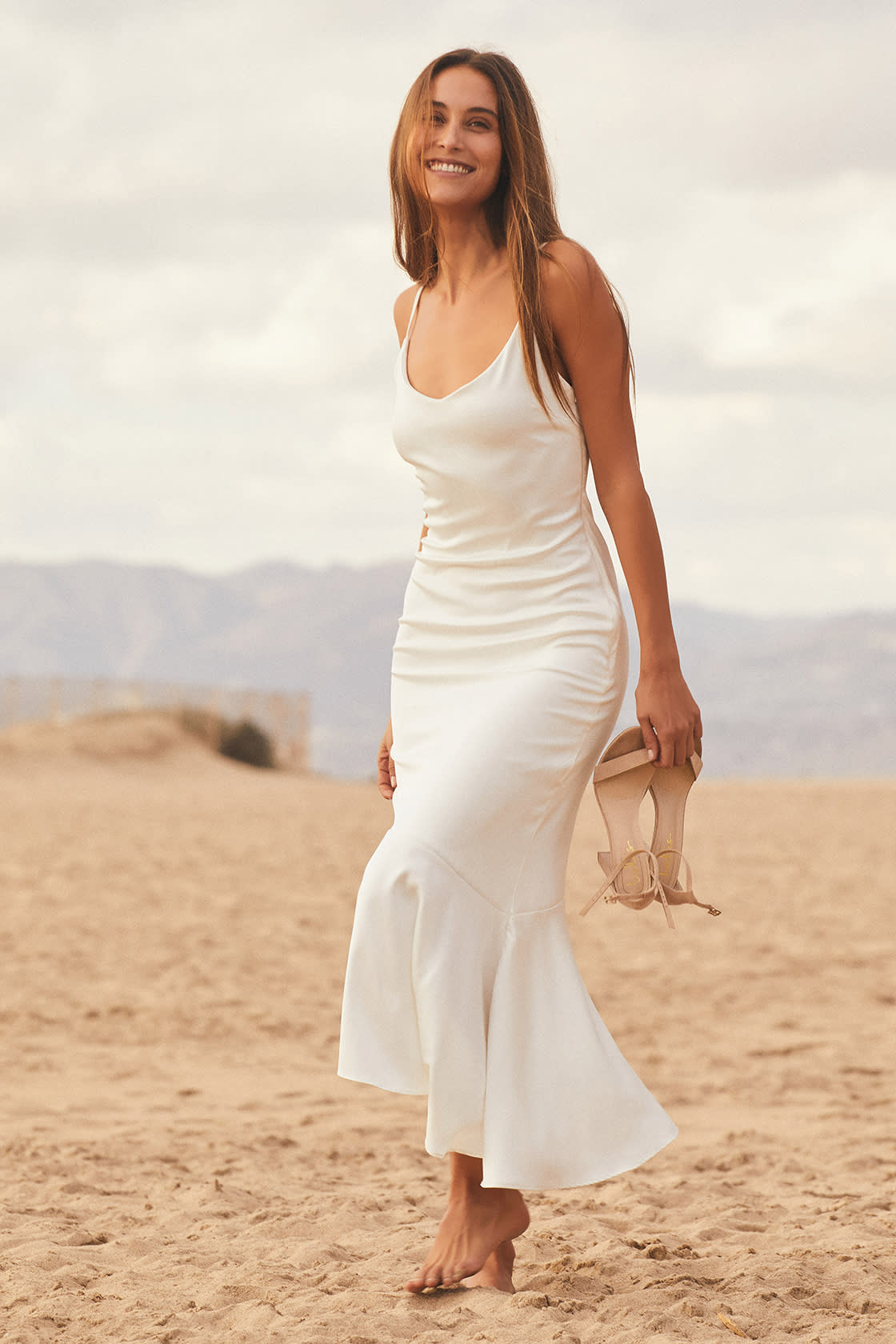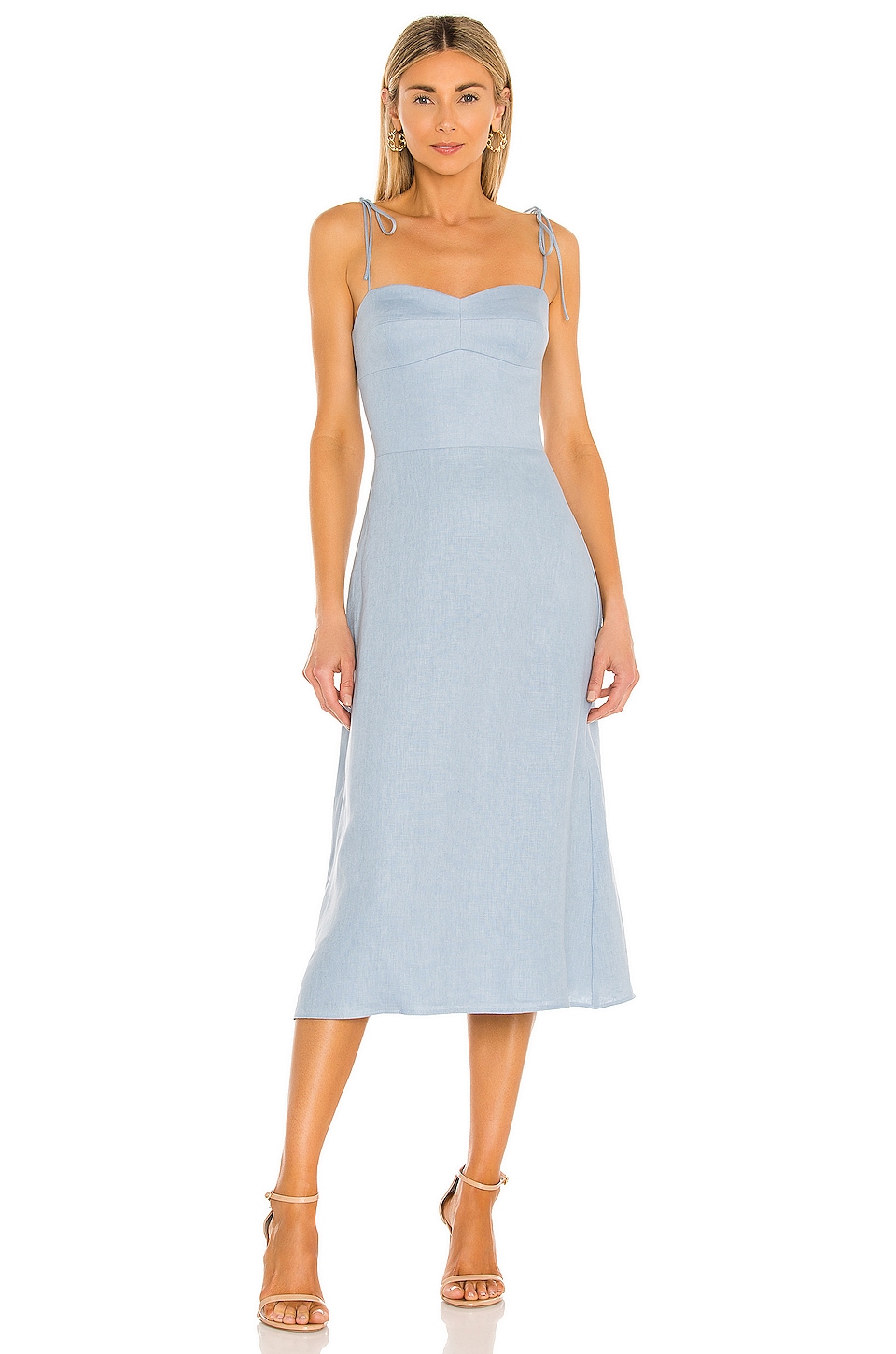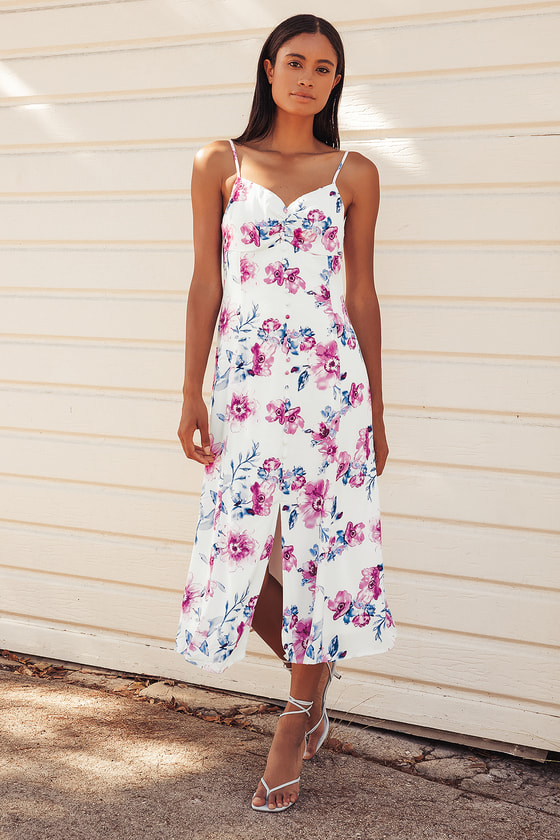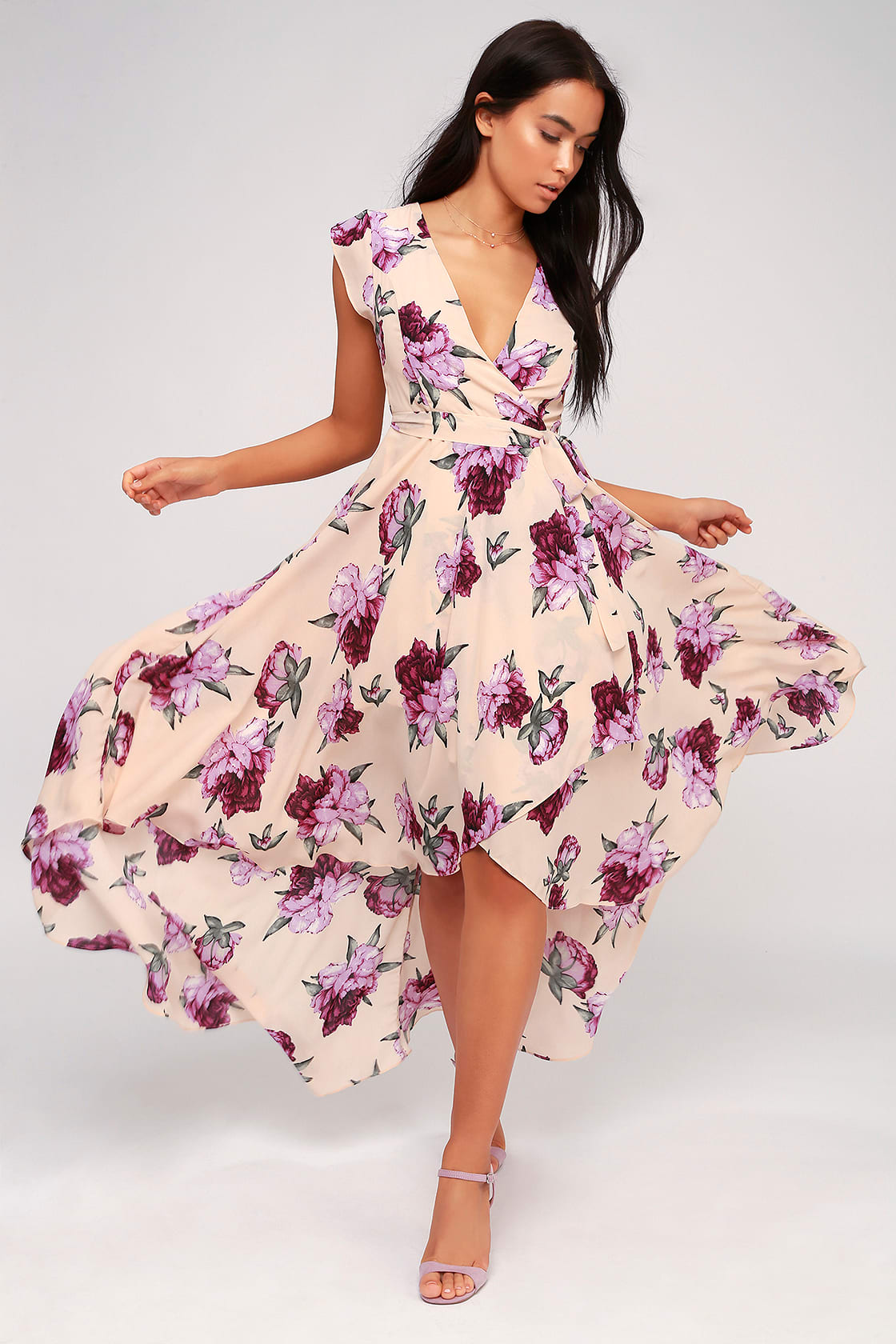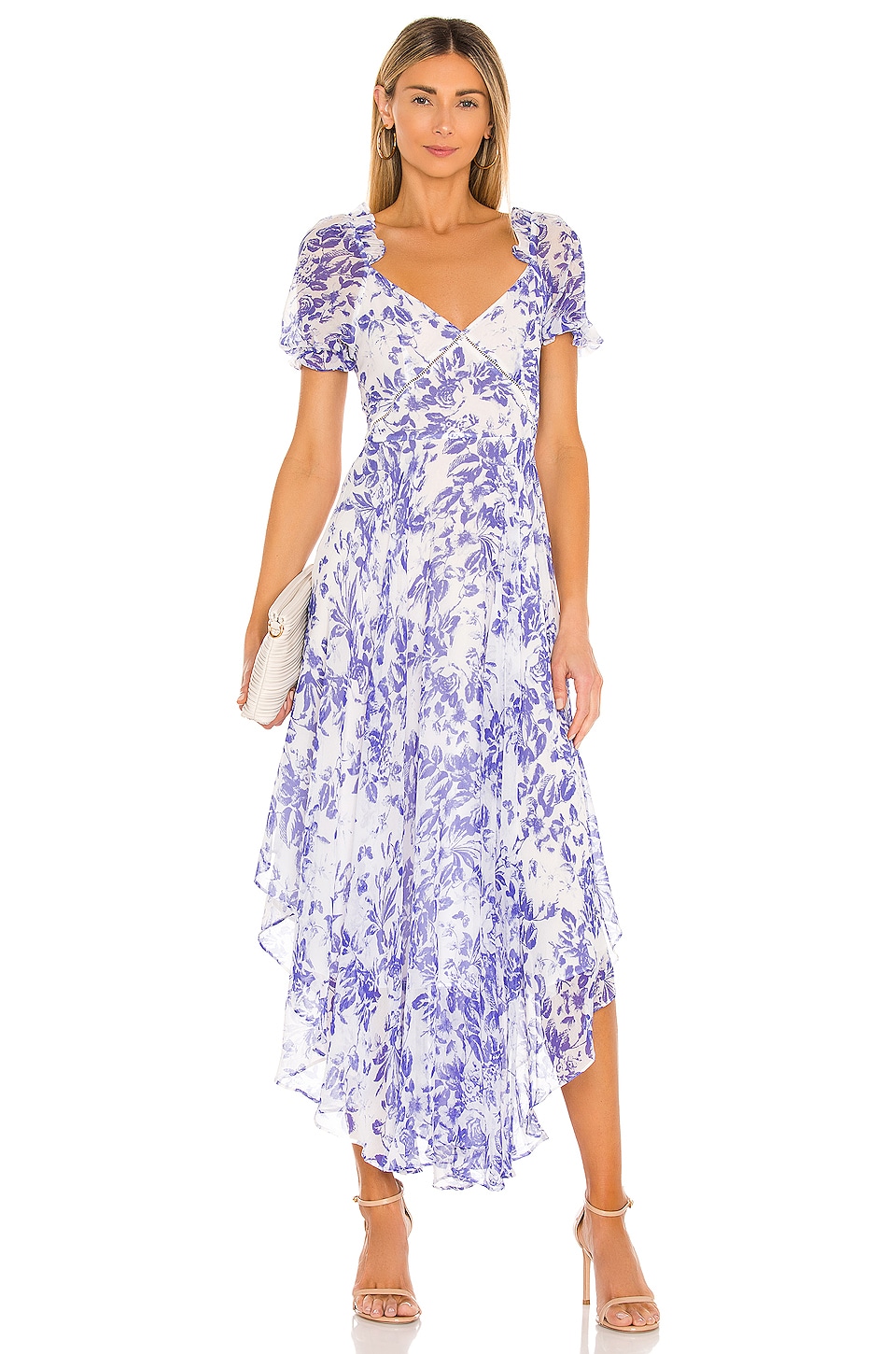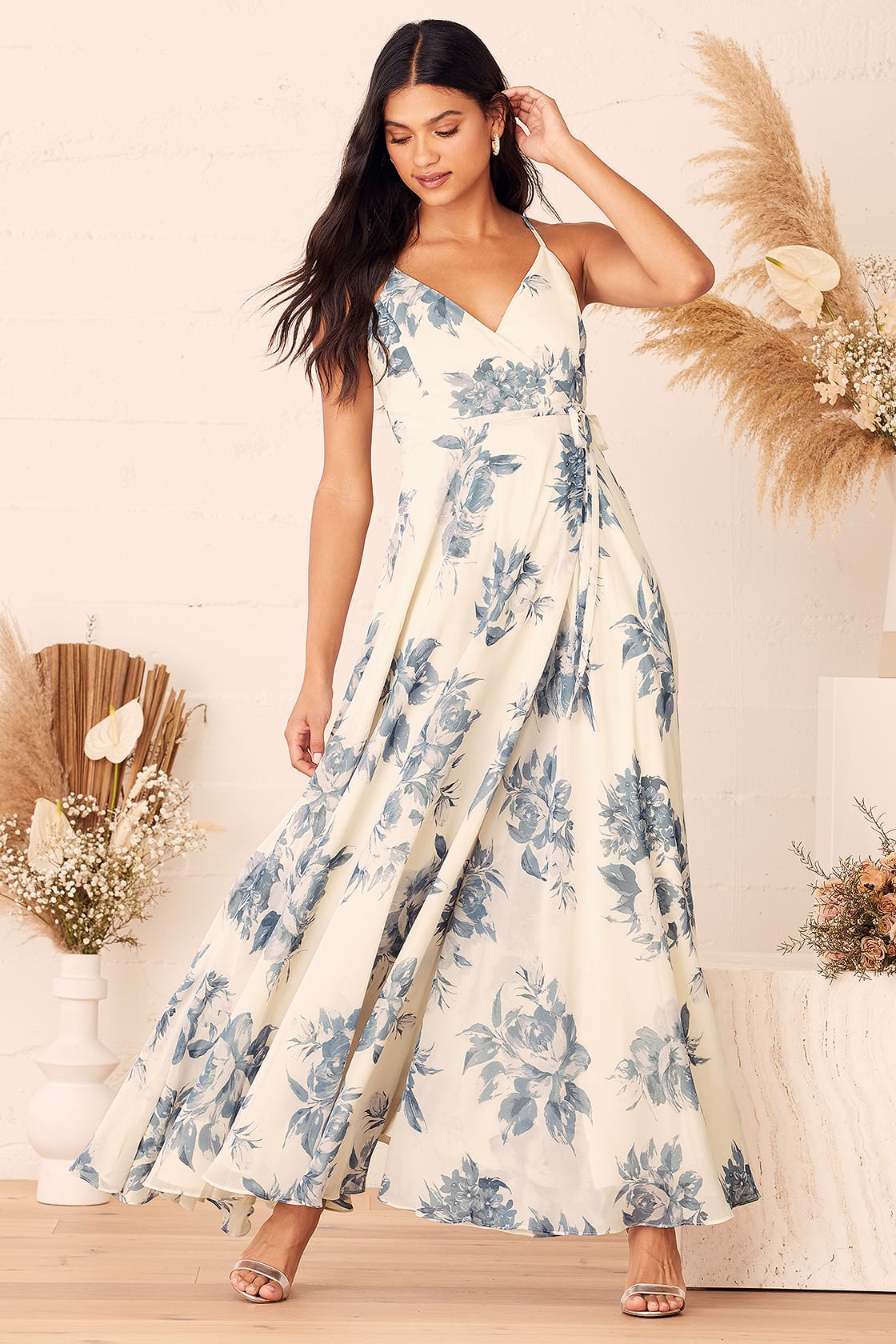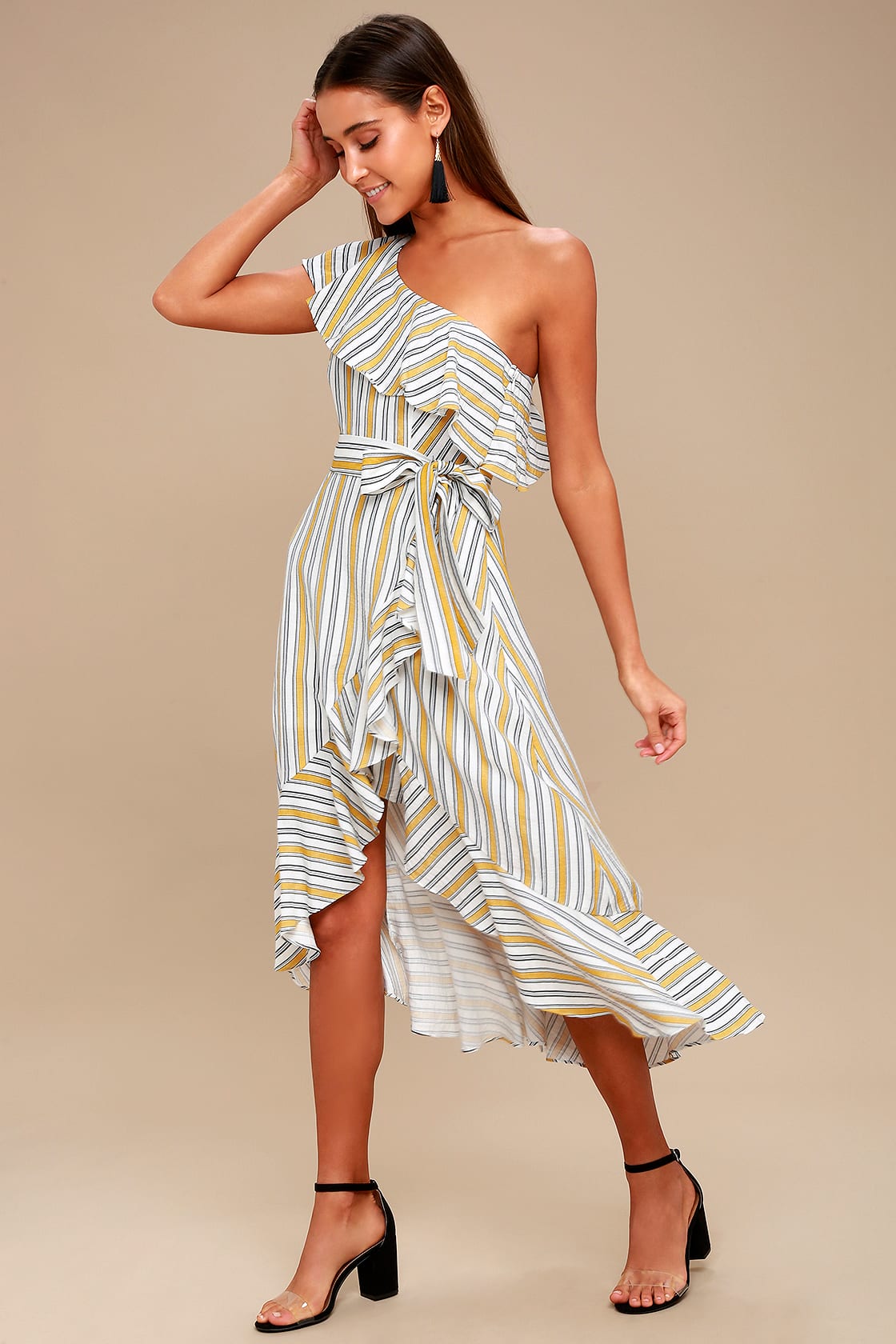 I love a bold color like pink or red for an engagement photo because it really POPS, but if you're looking for a subtler look, you can't go wrong with white or light blue, or a light floral. This goes-with-any-backdrop white dress and stunning flowy blue dress for an engagement photoshoot would be absolutely perfect.
Engagement photo outfit ideas for the spring and summer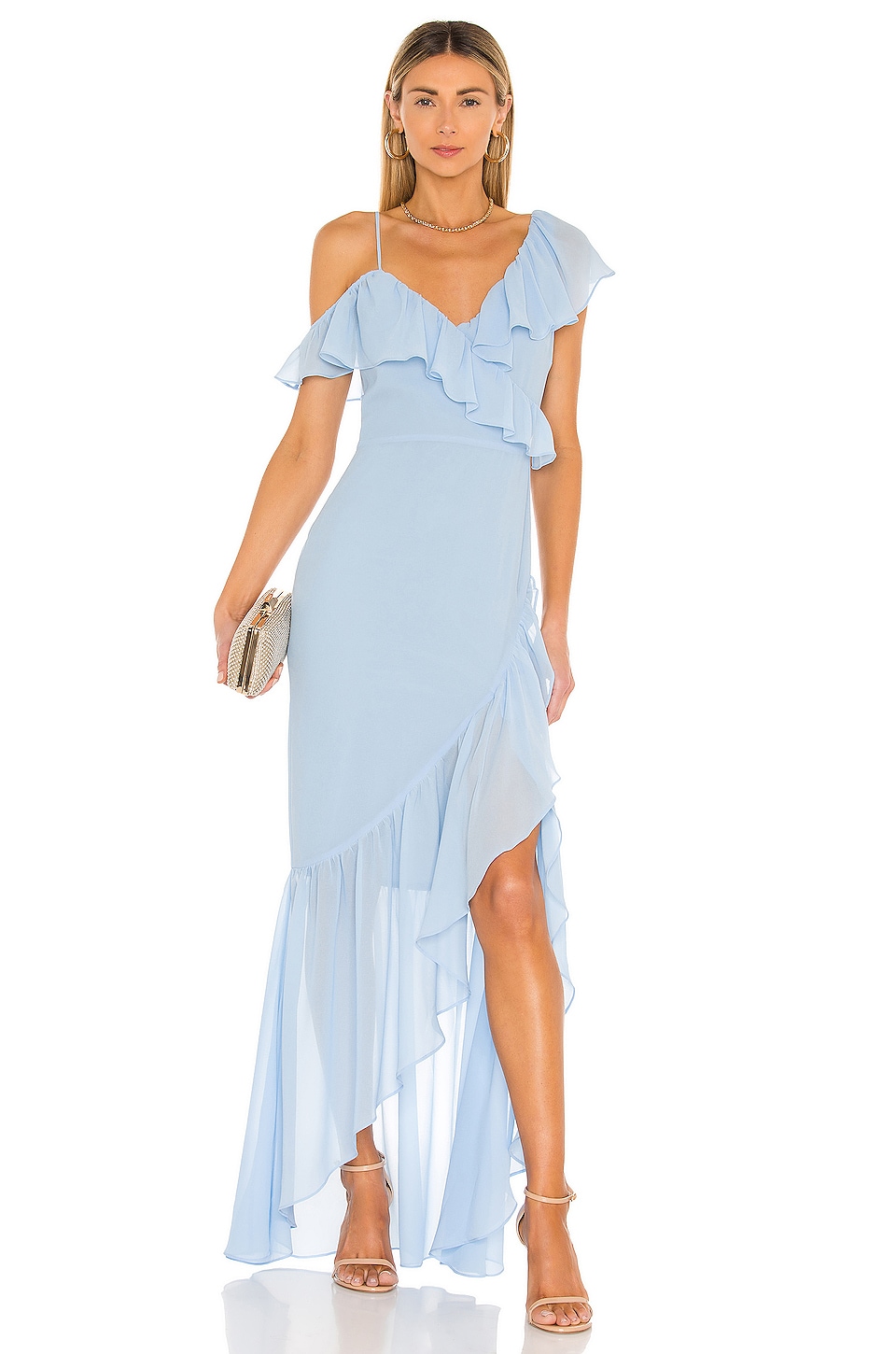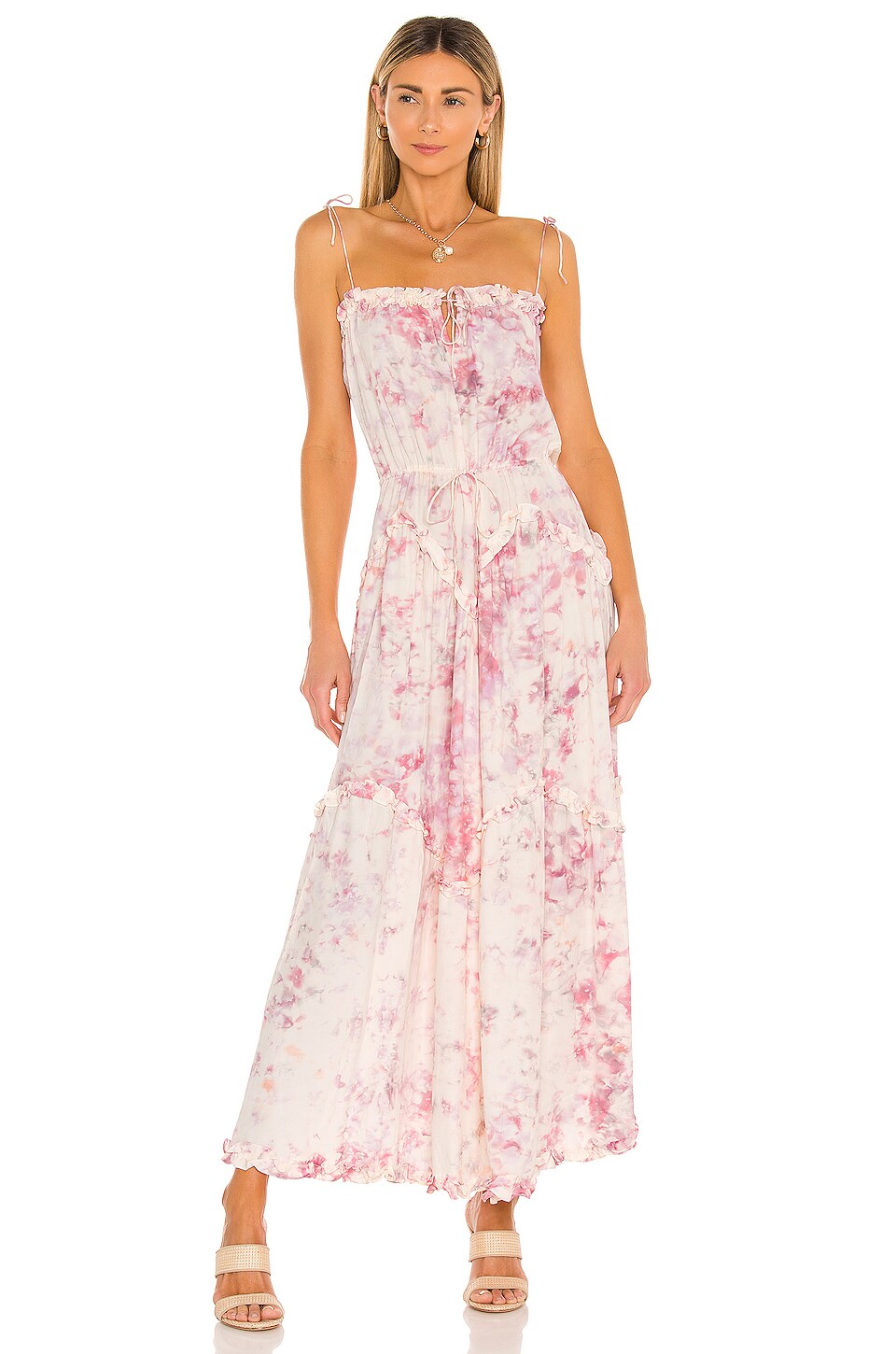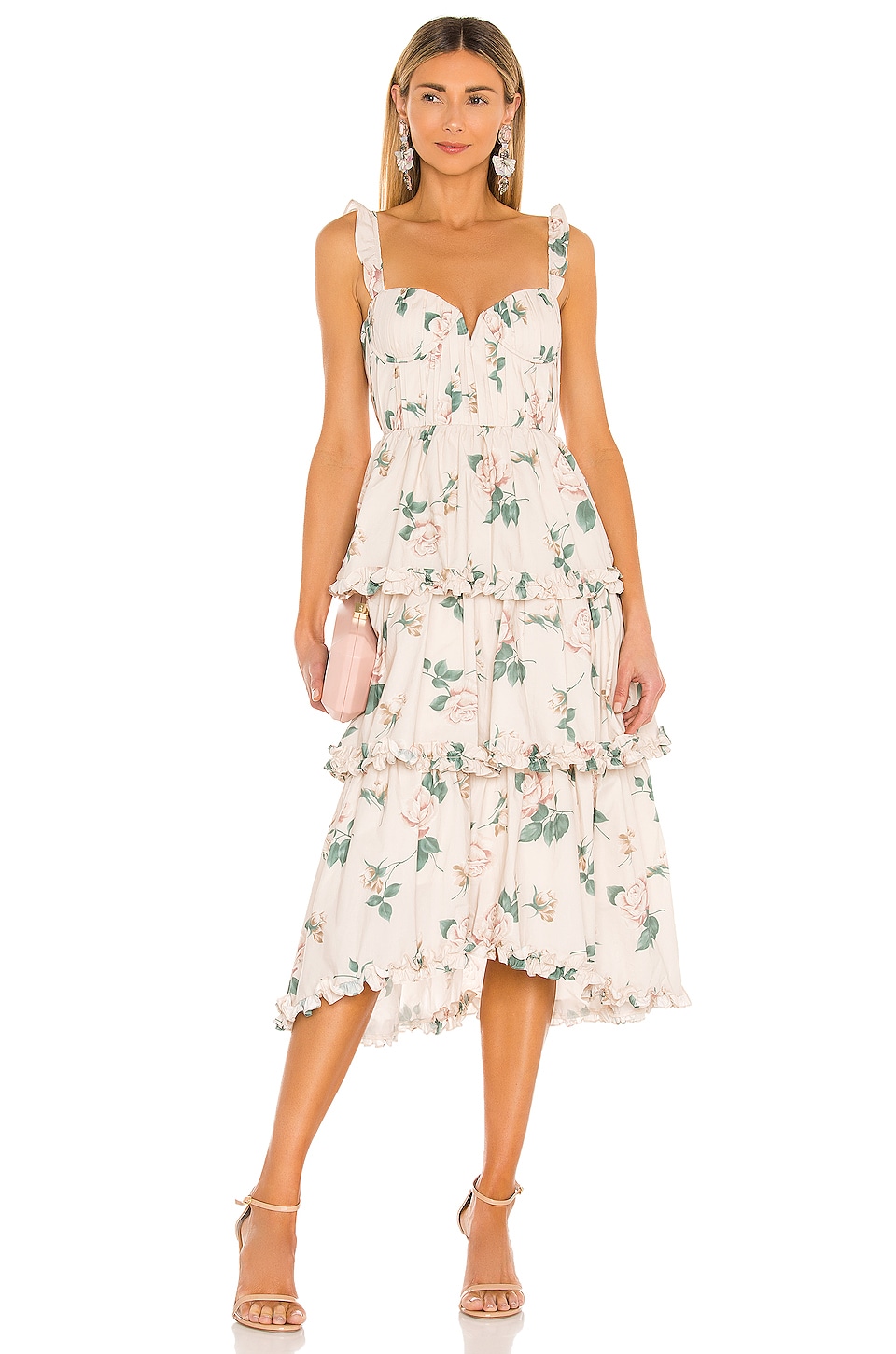 I love a floral off-the-shoulder dress for engagement photos. It's so pretty and looks good in so many spring/summer backdrops!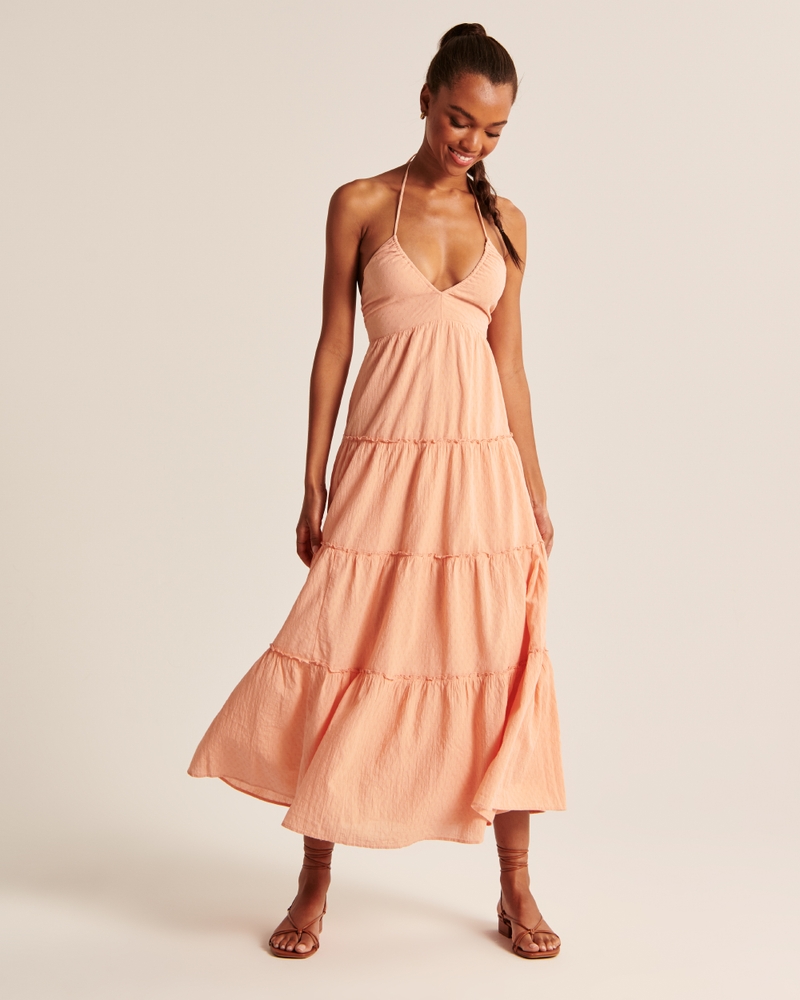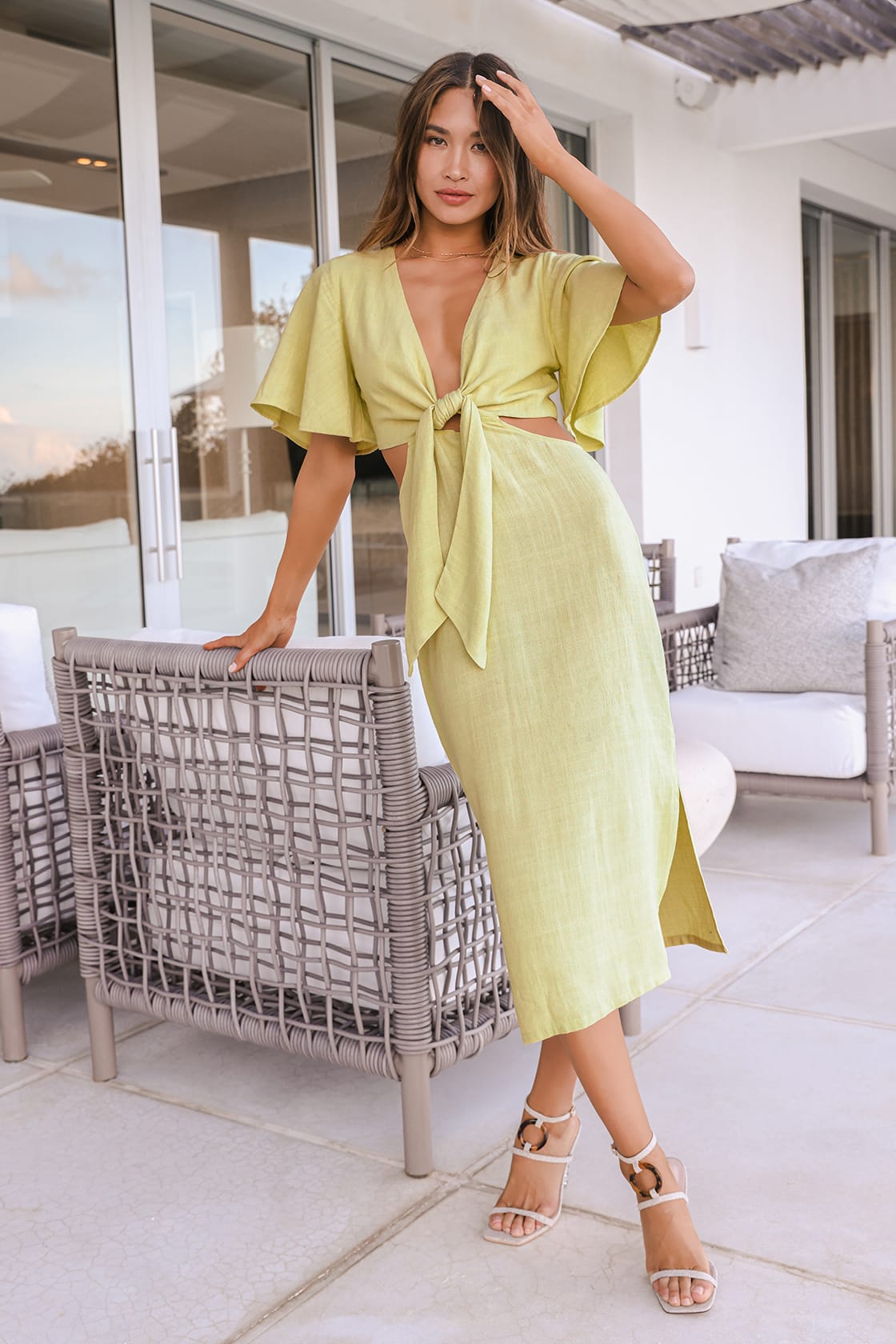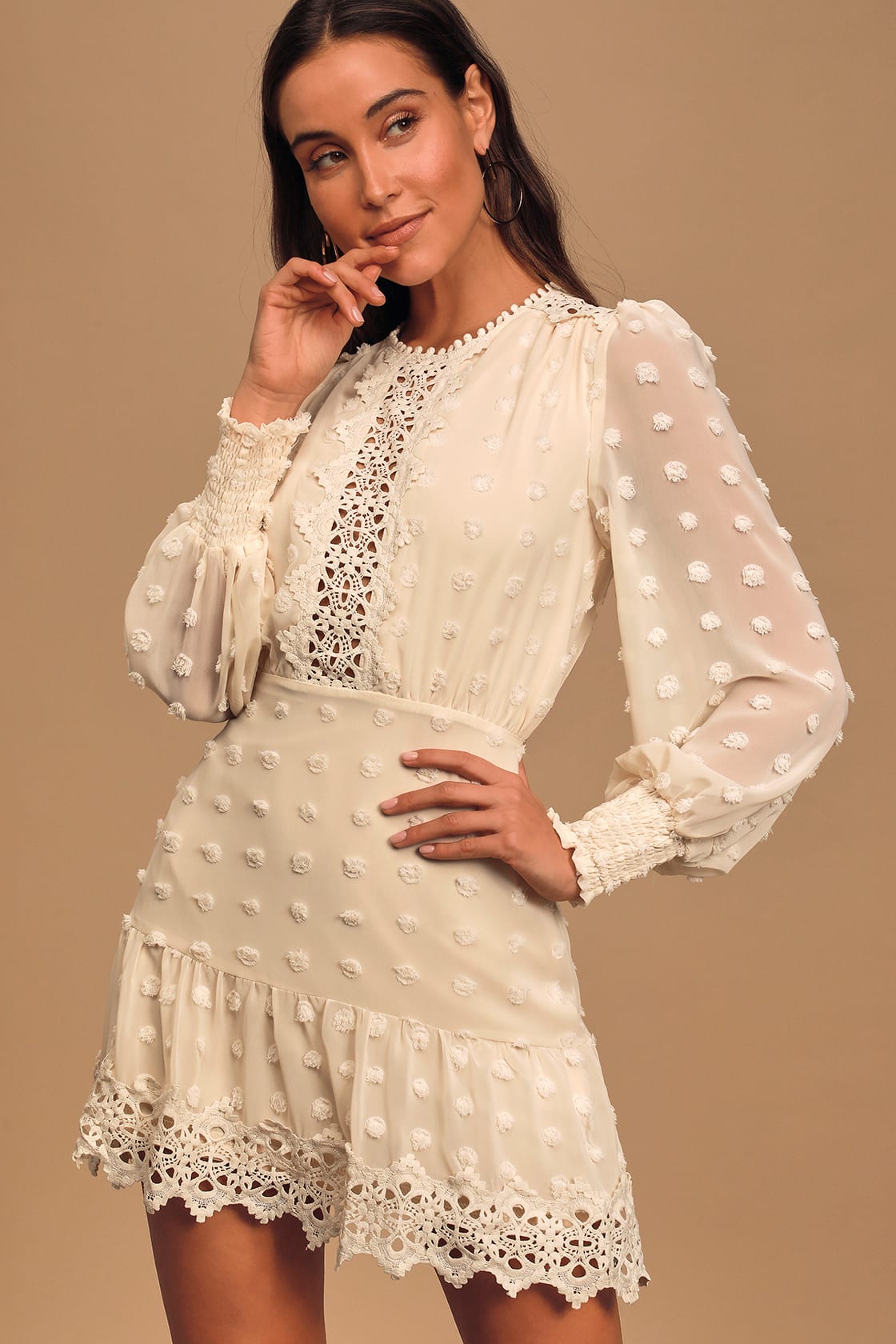 A gorgeous colored dress like yellow (pale or bright!) will add a fun pop to your photos – and looks great on the beach. I'm also personally a big fan of pretty florals for summer day photo sessions and beach engagement photoshoots!
Engagement photo dress / outfit ideas in the winter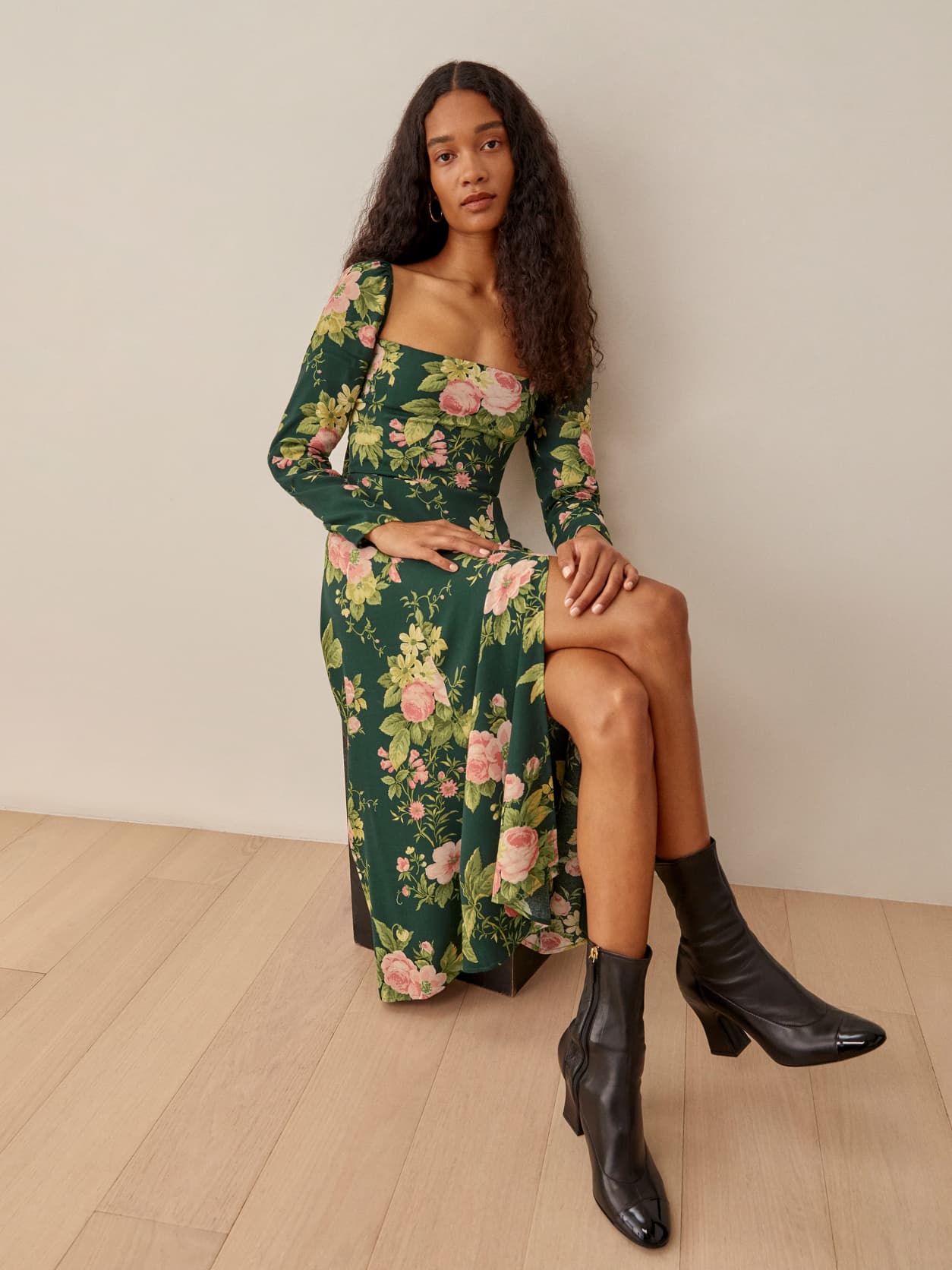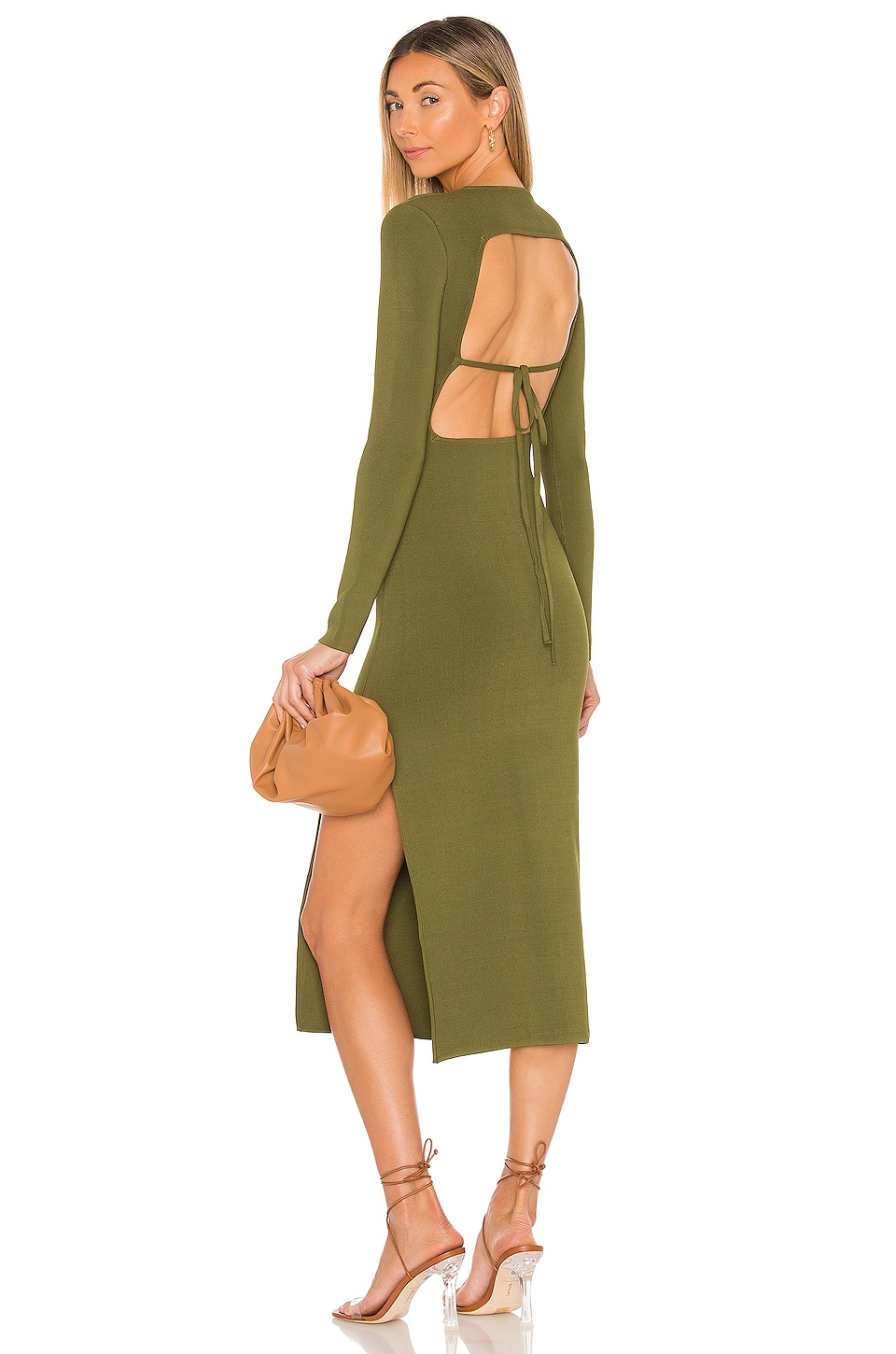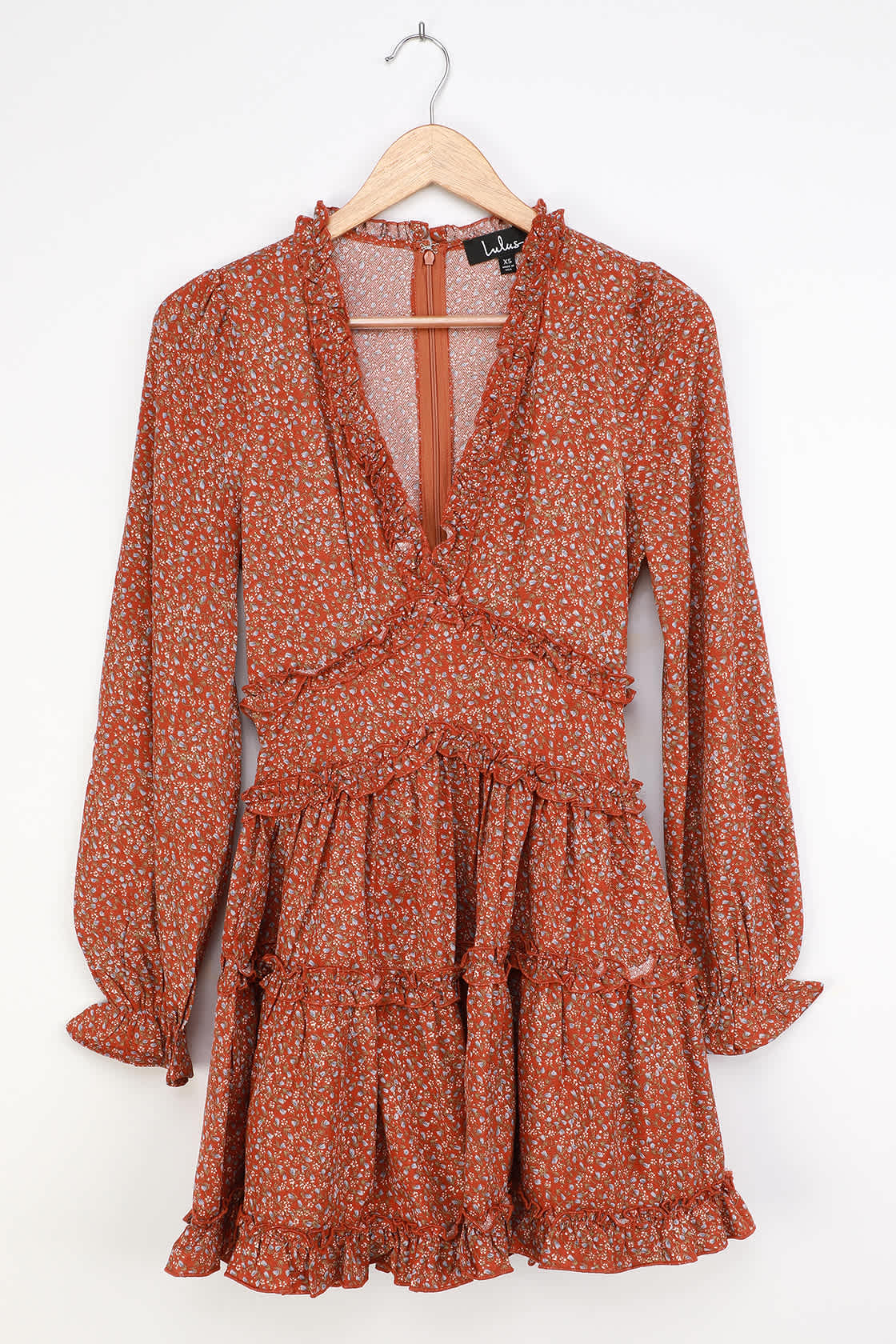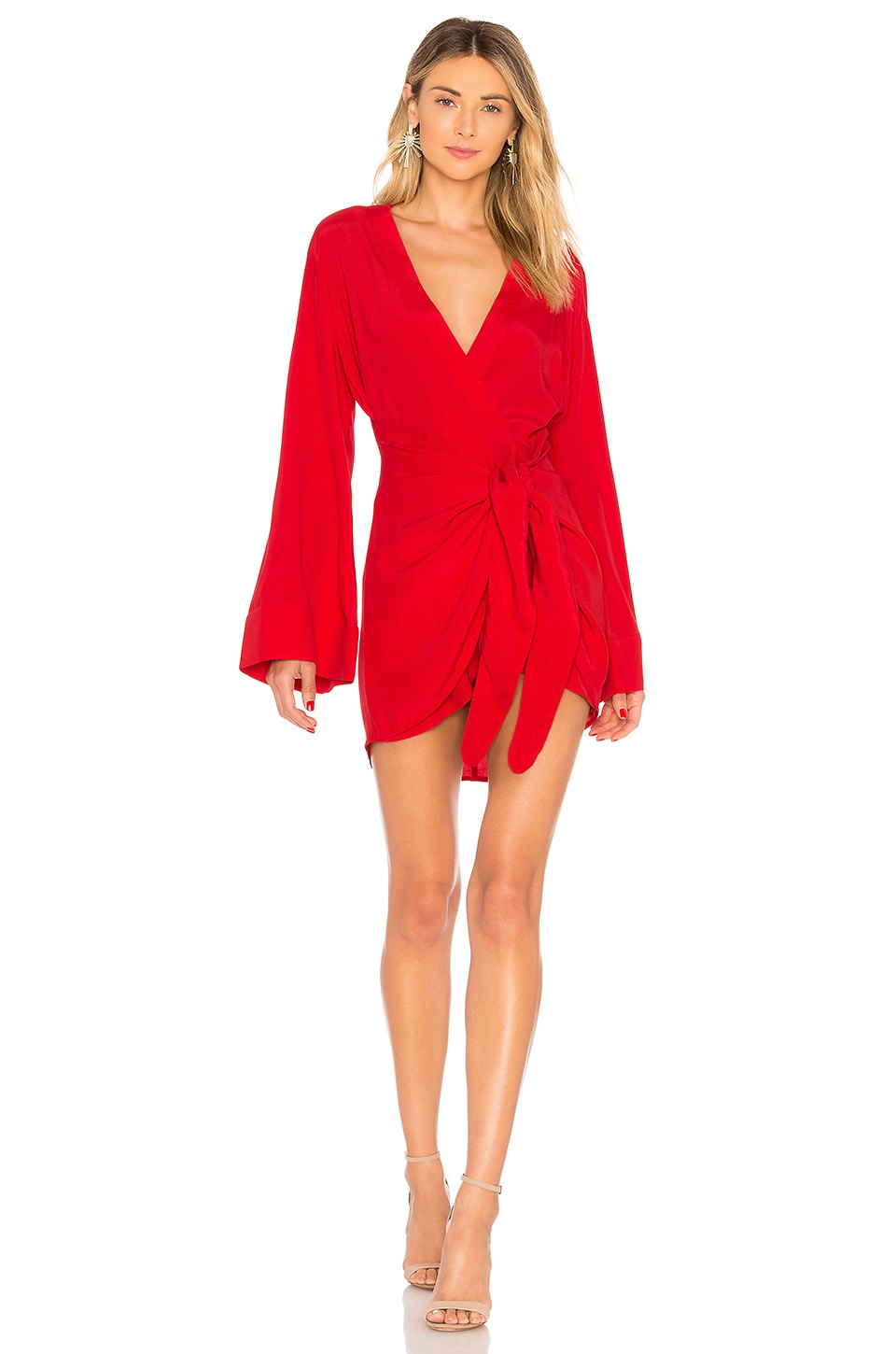 Nothing stands out one a save the date more than bright red!
Engagement photo dress / outfit ideas in the fall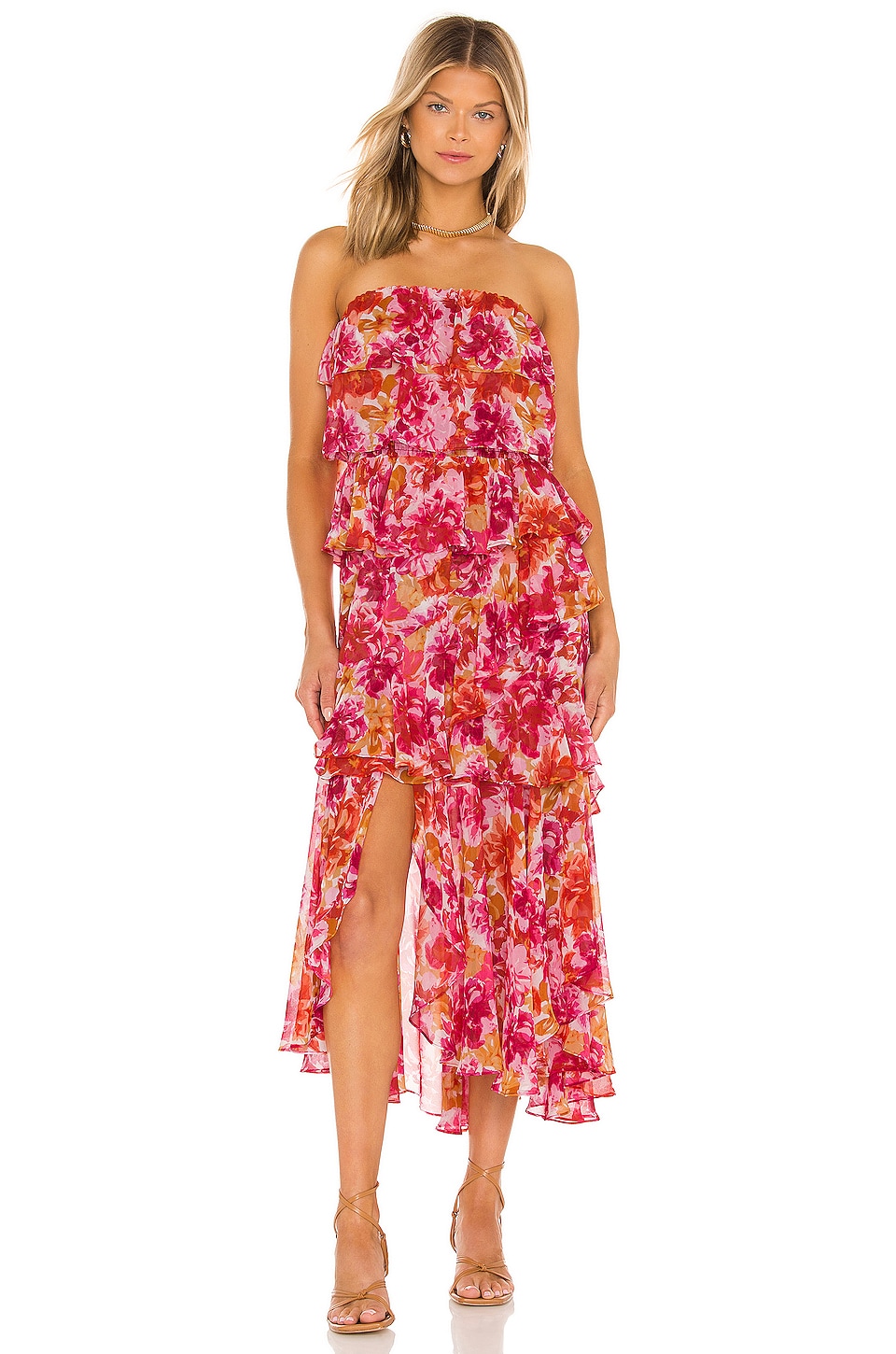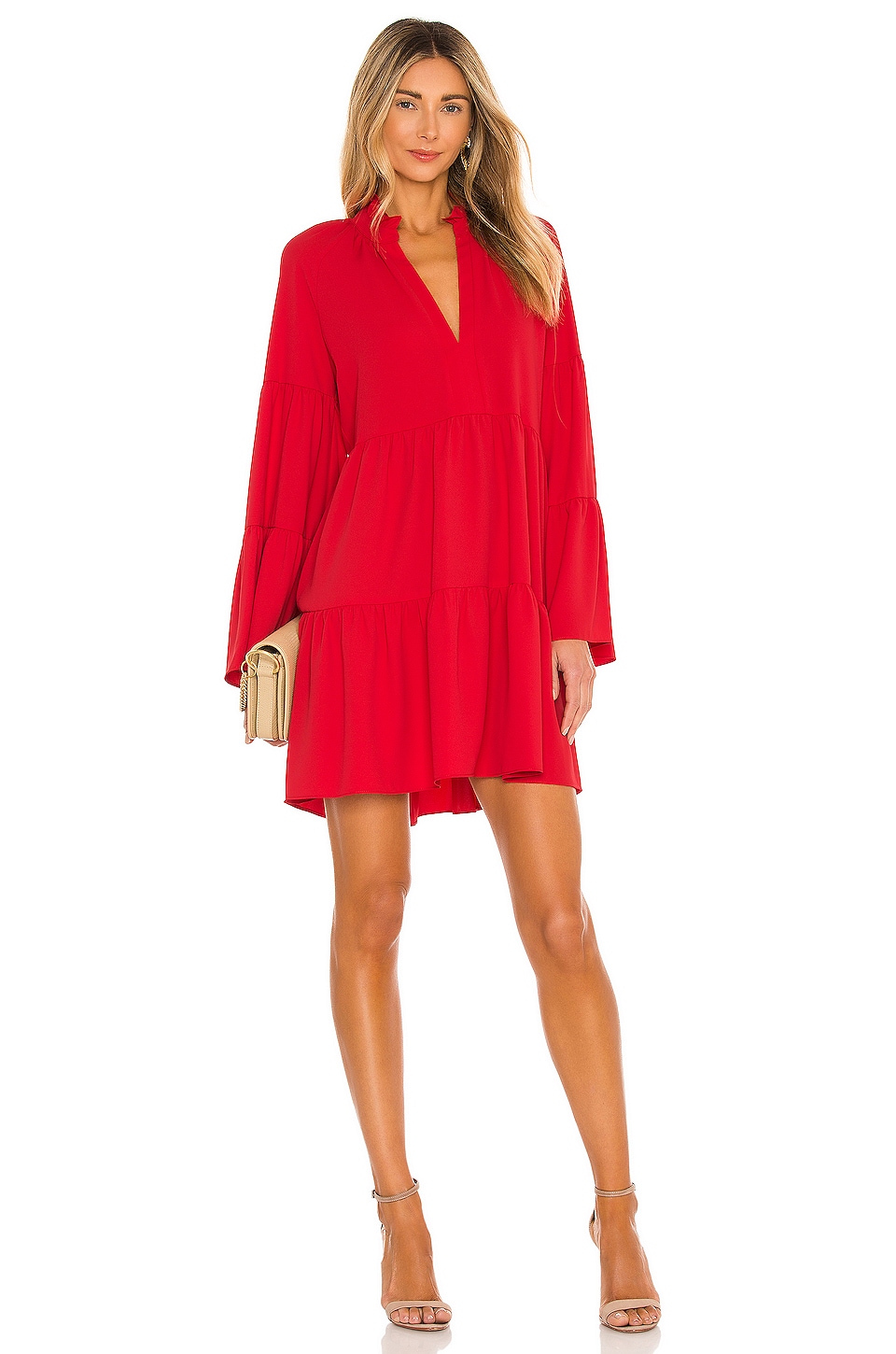 A nice navy dress for an engagement photo or a forest green or mustard yellow dress with sleeves would look great in the fall.
or something like this gorgeous fall floral midi (seriously, when did Abercrombie become SO cool again?? Their stuff is SO good nowadays, I've been buying their dresses like crazy!!)
What does the guy wear in an engagement photoshoot?
What should your guy wear for your engagement photos? Something simple works best – just make sure you coordinate his outfit with your outfit!!
I think a chic buttondown shirt like these below would look great with jeans, then add a blazer if you want a little formal touch.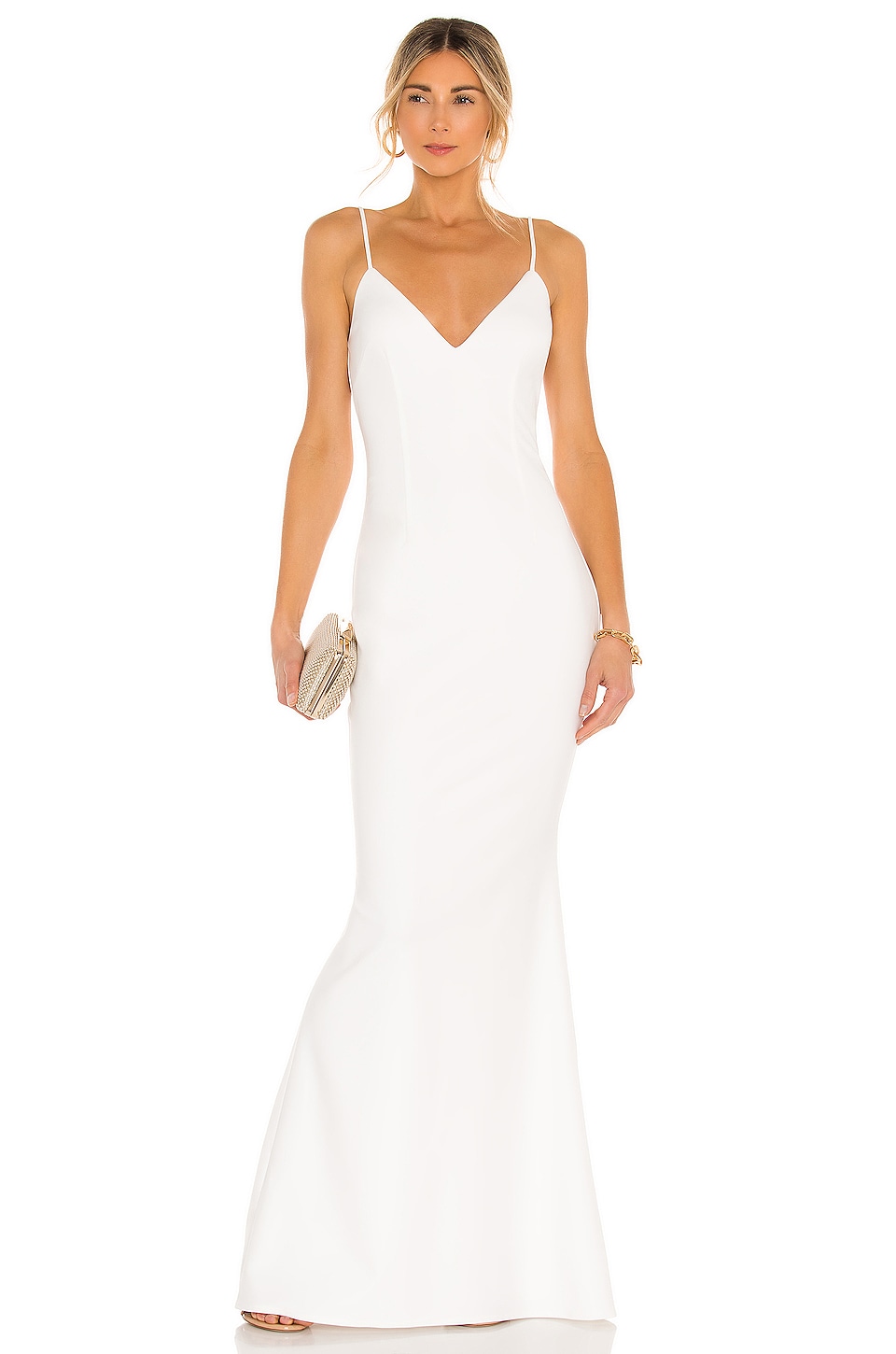 Below is what my fiance and I wore in ours (for our Hawaii wedding) I loved how the hot pink in my dress coordinated with the flamingoes on his shirt (Flamingo shirt from Kenny Flowers here)
My dress is from here, but I think they are out of the pink
Other engagement photo outfits I like for guys:
A suit is always a good call – especially with flowy dresses!
The engagement photos that I took for my friends Matt & Lindsay in San Francisco – her dress is from here!
Check out these other related blog posts!
The best swimwear & cover ups for brides
What to wear to every bridal event
the best matching couples swimwear
How to plan the perfect honeymoon
The Ultimate Beach Vacation Packing Guide
The best getting ready pajama sets for bridesmaids and the bride
The Ultimate Honeymoon Packing Guide
The Best Honeymoon Destinations for December, January honeymoon destinations and February honeymoon destinations
How to plan a bachelorette party
The Best Beachwear Brands 2020
The best luxury honeymoon resorts to book for your honeymoon
Chic bachelorette party favors
The best bride shoes for a beach wedding
What to wear to your rehearsal dinner
Should you freeze your eggs at 35? What about 32? Or even younger? Read an open and honest story of a friend of mine who had her eggs frozen at 32, and what she wants you to know.