Where to Travel in 2022 : The Top 10 Trendiest Destinations for 2022
Wow, are we really ringing in 2022!?!?! I'm so excited for what this year (and this year's travels!!!) will hold. And, I think it's safe to say by now we've all adapted to the new world of travel. From mastering intense travel requirements, countless PCR tests, QR codes, masks, etc., to practicing our flexibility and ability to go with the travel flow, the world has knocked us down, but hasn't stopped us from exploring! There are so many amazing places you can travel right now, and I know you guys are ready to travel ASAP, if you aren't already, so I'm here to help you pick out the best destinations that stand out more than the rest for your New Years Travel Resolutions this year!
These are the top 10 trendiest travel destinations for 2022, based on search data and a few I think are about to be HOT HOT HOT this year.
WHY YOU SHOULD GO:
As you guys know by now, I LOVE the Maldives. It may just be my favorite destination in the world. The overwater bungalows are the epitome of luxury, and with thriving underwater wildlife right outside your door (or right below your glass bottom bathtub), it's a dreamy destination any year – but especially after the last couple of years we've all had. Nothing screams total relaxation and disconnection from the 'real' world like sipping drinks on the beach all day or venturing out for a swim with the (friendly) sharks and turtles. The Maldives is also the first country to start a destination loyalty program, where you can earn points based on the number of visits and the duration of stay! The Maldives has strict restrictions and testing requirements in place to keep the island safe but it IS possible to travel there now with a negative PRC test and pre-booked hotel reservations. If you need more reasons to visit the Maldives check out my complete travel guide here!
WHO SHOULD GO:
Secluded romantic getaway seekers, honeymooners, families with small children looking for a beach escape.
WHERE TO STAY:
St. Regis Vommuli for a sleek, modern, opulent five-star private island that epitomizes luxury.
Six Senses Laamu for an off-the-map, five-star deserted private island experience, and a one-of-a-kind focus on sustainability, eco luxury and wellness.
COSTA RICA
WHY YOU SHOULD GO:
Costa Rica's government has been recognized again and again for how well they have handled the pandemic. They have the lowest fatality rate in Central America and have recently re-opened their borders to American citizens who meet their requirements. For those looking for a sustainable luxury option, Costa Rica checks all the boxes: the country runs on 99.5% clean and renewable energy and now not only has a Four Seasons Resort but many other boutique eco-luxury resorts!
WHO SHOULD GO:
Couples or families that want the beach but also a little Central American adventure.
WHERE TO STAY:
FIJI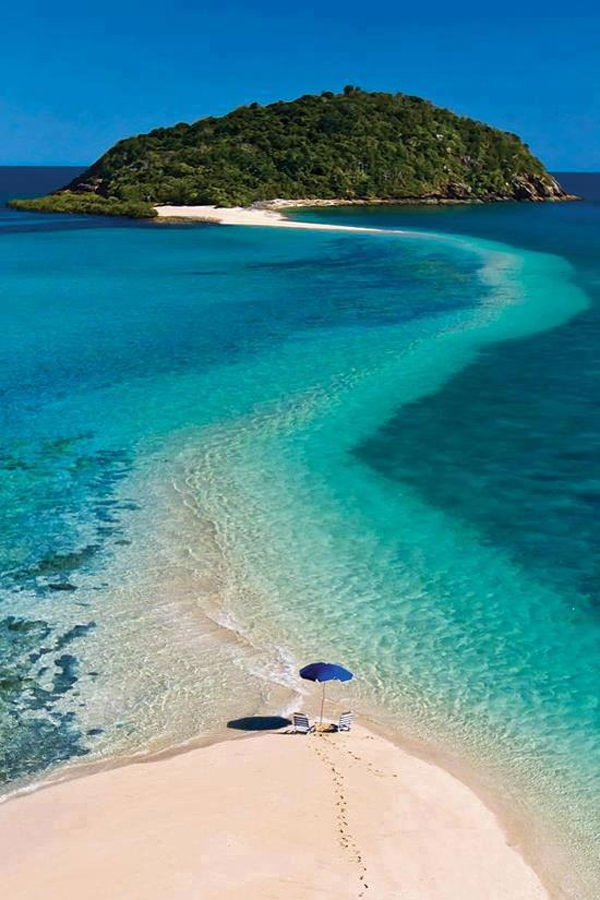 WHY YOU SHOULD GO:
There are over 300 magical Fijian Islands in the south pacific, sitting several hundred miles north of New Zealand. While you can find warm weather year-round, these islands are best experienced during the dry season of May-October. Fiji is known for having some of the most robust coral and marine life in the world, drawing scuba divers and snorkelers alike! And it's not just the the water that draws attention, the lush surrounding landscape of these islands is one of the most beautiful in the world. With borders re-opened in December 2021 for vaccinated tourists, Fiji is looking like a prime island destination for all of those postponed honeymoons from the past year or two. Swim with tiger sharks, hike through lush rainforests (or up volcanoes), lounge under the palms and maybe even catch the surf breaks on the outer reefs!
WHO SHOULD GO:
Couples wanting complete island seclusion, beaches, and blue water.
WHERE TO STAY:
Honeymooners can't go wrong with the Six Senses Fiji (I've never met a Six Senses I didn't LOVE). For over-the-top luxury, also check out Laucala Island in Fiji, which offers 25 Fijian villas, each surrounded by pristine natural blue lagoons and their own private swimming pool. This resort boasts one of the highest guest-to-staff ratios in the world (16 staff for each villa), so you're guaranteed the very best in private island pampering.
Another one to look into would be Kokomo, an all-inclusive in Fiji that is what dreams are made of. Tash & Dev recently stayed at Kokomo Fiji, and their trip looked absolutely perfect!!!!
If you're looking to use some Marriott points, consider an overwater bungalow escape at the Marriott at Momi Bay.
MILOS, GREECE
WHY YOU SHOULD GO:
The smaller and lesser-known island of Milos is part of the popular Cyclades archipelago (made famous by the popular islands of Santorini and Mykonos). What makes Milos unique is the other-worldly beach landscapes and cliff formations you can find here like Sarakiniko beach and the cliffs of Kleftiko! Rent an ATV and spend an unforgettable few days exploring the entire island, stopping at all the small fishing villages and hidden beaches along the way! There will be less mega luxury resorts on this island, and more family owned boutique hotels/Airbnbs.
WHO SHOULD GO:
Sun and adventure-seekers wanting a slightly less touristy Greek Island experience.
WHERE TO STAY:
Head to Milos Cove, the most luxury stay you'll find on the whole island!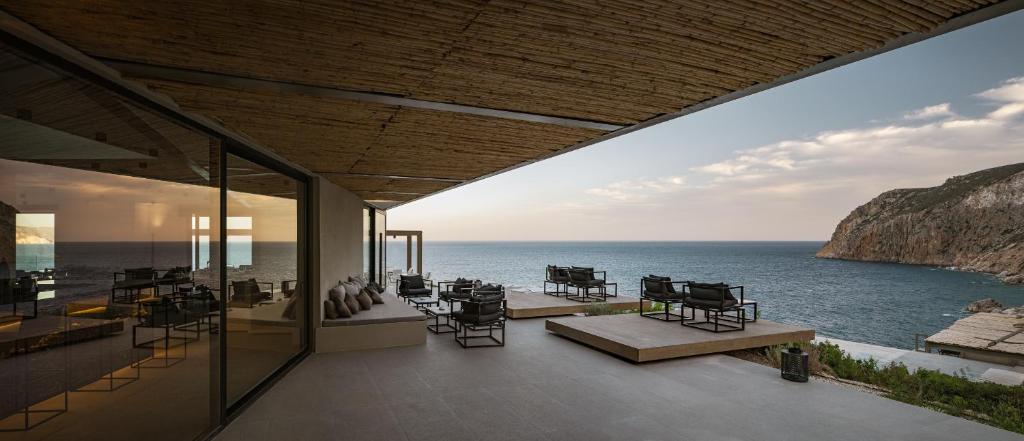 WHY YOU SHOULD GO:
Sardinia might just have it all. Imagine if Spain, Italy, and the British Virgin Islands had an island baby… you get Sardinia. With the pasta from Italy, the turquoise sea of the Caribbean and the rustic charm of Spain all in one, Sardinia was one of my favorite destinations I went to in 2021 on our honeymoon, and somewhere I highly recommend for your 2022 travels! Boat around or lounge on a fantastic beach club, followed by delicious wine, fresh seafood and the sunset of your dreams.
WHO SHOULD GO:
Couples on their honeymoon, families on summer vacation.
WHERE TO STAY:
Sardinia isn't known for its super luxe hotels, but if you're looking to get bougie and rub elbows with the celebs, you can stay at the glam hotel Cala di Volpe. However, I heard it's not worth the hype. We chose to stay at Villa Del Golfo instead, a super cute family-run boutique hotel, and a perfect home base for what we wanted. Highly recommend renting a vespa or a car to get around (you can do so directly through the hotel).
WHY YOU SHOULD GO:
One of the best things about Anguilla is the cruise ship embargo, which says that cruises can't enter the island. And while I love a good luxury cruise, without cruise ships, this island maintains its mystery, its authenticity and its pristine environment! This small island paradise just a few miles from St. Maarten has become known as one of the most luxe islands in the Caribbean! Plus, with American Airlines having just launched the first direct flight from Miami this December, Anguilla is looking better and better by the minute!
WHO SHOULD GO:
Honeymooners, sun seekers, families, and yoga retreaters.
Honeymooners head straight for Cap Jaluca, A Belmond Hotel or The Four Seasons Anguilla, families will like the Malliouhanna, a Auberge Hotel.
ST. MORITZ, SWITZERLAND
WHY YOU SHOULD GO:
Looking for the Aspen of Europe? I think we found it. St. Moritz is a posh Swiss ski town with glamorous old hotels, upscale mountain restaurants and, of course, some of the best skiing in the world!! The mid-mountain lunch huts are what set the Alps apart from the U.S. ski resorts. You can enjoy a gourmet meal with a view 7,000ft above sea level, before continuing to ski on. Cozy up by the fire after a long day on the trails or melt away the soreness in one of the immaculate spas in the area like Ovaverva. Maybe even give the bobsled run a go if you're feeling adventurous.
WHO SHOULD GO:
Winter snow bunnies or summer hiking/mountain biking enthusiasts.
WHERE TO STAY:
For a taste of old charm luxury, stay in the Kulum Hotel or the Carlton.
WHY YOU SHOULD GO:
While our Google searches are showing that we all want to go to Japan soon, this is one to daydream about but keep an eye on because unfortunately Japan just announced they are closing their borders for now. But, when they open again, this should be the top of your list. Before the global shutdown, Kyoto was gearing up to host the 2020 summer olympics, which means that there are many brand new luxury hotels and trains built to accommodate the demand of the games that are currently going unused. The refined and organized culture adds to the natural beauty of Japan, the people are so kind and helpful and the Ramen is next level! The best time of year to visit Kyoto is either in the spring for the cherry blossom season or fall for the gorgeous autumn tones. Explore ancient temples, wonder zen gardens and experience a traditional Matcha tea ceremony! My top stays are the Four Seasons Kyoto or The Hoshinoya Hotel situated on the river.
WHO SHOULD GO:
Japan can be a romantic getaway or a family affair!
WHERE TO STAY:
With 134 rooms but the feel of a boutique luxe hotel, The Ritz-Carlton Kyoto offers fine dining at the sleek Mizuki restaurant, and an indoor hotel pool and spa that's hard to beat in Kyoto.
Check rates for your dates here
If an intimate villa is more your style, this property has ten historic wooden machiya townhouses on a quiet Kyoto lane that have been exquisitely renovated into minimalist-chic rooms with private gardens, mid-century furniture, abstract artworks and a unique, contemporary Japanese design.
Check rates for your dates here
AMALFI COAST, ITALY
Mark my words, 2021 is going to Italy's year. And it's going to be the year that it feels like EVERYONE you know and follow travels to the Amalfi Coast. And for good reason. A magnet for the jet-set since the Roman times, the Amalfi Coast is easily one of the most beautiful, most desirable, and most charming, coastal regions in the world. And one of my very favorites. From dreamy Capri, to picture-perfect Positano, to seaside Amalfi and storybook-like Ravello, there's just nothing like it – and there are COUNTLESS gems to explore.
View this post on Instagram
PUGLIA, ITALY

WHY YOU SHOULD GO:
If you're a fan of rustic coastlines, hidden alcoves with crystal-clear water, white-washed Italian villages, olive groves and great seafood, Puglia is calling!! This coastal area along the Adriatic Sea on the eastern side of Italy's "boot" takes you back in time. It's a bit more laid back than the Amalfi Coast and is where the Italians themselves choose to vacation, so you'll typically find more Italians than tourists. There are fewer sprawling expensive glamorous hotels, and more boutique "Masserias" (AKA old stone family estates turned into farm to table boutique hotels). Start in the capital city of Bari and roadtrip your way down the coast, stopping in the infamous cliff jumping town of Polignano a Mar for some sun and seafood at Grotta Palazesse, some trullo house sighting in Alberobello and ending in the Roman city of Lecce!
WHO SHOULD GO:
Those who want the Amalfi of 20 years ago, or the Amalfi Coast without the crowds! A great option for a romantic getaway but also great for families!
WHERE TO STAY:
For a luxury seaside stay in Polignano a Mar, opt for the hotel that is connected to the infamous Cave restaurant! Or for a more authentic Masseria experience, head further South towards the food-focused Masseria Morosetta!
Check out these related blog posts: