The Ultimate Costa Rica Travel Guide
Costa Rica is one of the most beautifully diverse vacation destinations in the world. With rainforests, dry forests, toucans, monkeys, mangroves, surfing, diving, zip-lining, waterfall chasing and a colorful, carefree culture all its own, a trip to Costa Rica is full of exotic adventure and laid-back luxury all at the same time.
I flew down to Costa Rica for a week in partnership with Visit Costa Rica to experience everything the country has to offer – and the unique Costa Rican lifestyle 'Pura Vida'.
Pura Vida is a word that literally means 'pure life', and is basically like the Costa Rican version of Italy's 'la dolce vita'. Costa Ricans use 'Pura Vida' to explain anything and everything, all the time, and it basically means a positive vibe. Which is given to pretty much everything in Costa Rican culture. The people of Costa Rica have a 'Pura Vida' attitude toward life, and as such are some of the friendliest, happiest people in the world. Pura Vida is a philosophy that celebrates a simple, stress-free lifestyle. And when you touch down on vacation in this beautiful country, you immediately start to feel the Pura Vida lifestyle too, a welcome, rejuvenating escape from the realities and stresses of the 'real world'.
I swear as soon as we reached Costa Rica last week, I could feel my entire body completely relax. In my opinion, any trip that can make you feel that way is priceless. If anyone is thinking about traveling right now but not sure if they should do it – I highly recommend it! Travel is so, so good for your soul – and if you're anything like me, you need it right now. (Just make sure to read my tips for traveling safely during the pandemic here!)
Leading up to our trip to Costa Rica, I was pretty stressed out. We were supposed to be in Bali, where my fiancé and I usually base half the year, but the borders closed (again), so we frantically spent January coming up with a back up plan for launching our latest collection for my swimwear line, Watercolors. Since it was January (and we were supposed to shoot all of the new swim in Bali), we had to come up with a plan B in about 3 days notice. Though it all worked out (we traveled to Cabo to shoot the new suits), with all of the uncertainty and flexibility and plan A, B's and C's falling through, things were just CHAOTIC at home. My emails were flooding, I didn't have enough time in the day to do everything I needed to do for Jetset and Watercolors, and I just was really really burnt out, and stressed out, like I'm sure so many of you have felt lately as well. On top of that, I had been stressing over this trip!!!! From wondering if I needed a COVID test to travel to Costa Rica, to frantically researching all of the COVID requirements for Costa Rica and how to get back into the United States after the trip!
But that's why I knew I needed to make it happen. Costa Rica has LONG been on my list of places to visit, and I had heard such incredible things. I knew now, more than ever, a trip down to Central America was going to be just what the doctor ordered, but what I didn't know was just how quickly I'd feel that 'Pura Vida' positive energy, and come back home completely relaxed and rejuvenated.
If I can help any of you feel that same way by helping you plan an awesome trip to Costa Rica to escape all of the stresses of 2020/2021, then my job here is done. And the best part is, due to its proximity to the USA, yet its exotic, faraway, foreign feel, Costa Rica is the perfect place to ease back into traveling this year.
So let's get to planning your trip to Costa Rica!!!
The Ultimate Costa Rica Travel Guide
First of all…
What are the COVID restrictions for traveling to Costa Rica right now?
No COVID test is required to travel to Costa Rica in 2021, however travel insurance or proof of health insurance to cover COVID related costs is required, if you are unvaccinated, as well as the completion of the Health Pass Form (48 hours prior to travel), for everyone, vaccinated or not. Read more details on entry requirements during the pandemic here.
If you splurge on a resort like The Four Seasons Peninsula Papagayo for some well deserved rest and relaxation, they'll even set up your Covid test back to the US prior to departure so you don't even have to worry about it! Our test there was SO easy. They called it 'the tourist covid test'. It was ideal to have it right there on property.
Now onto the fun stuff…
What areas of Costa Rica should you visit?
There is SO much to see and do in Costa Rica, you could spend months there and still wish you had more time. Trust me when I say you will DEFINITELY be already planning your second trip on your first trip to Costa Rica, it's just not the type of place you can only go once!!! You're going to fall in love.
It's important to know when planning a trip to Costa Rica that, although it's only the size of West Virginia, Costa Rica is not that easy to get around. The roads and mountain ranges make it difficult to get from place to place, so you'll want to plan where you fly into cautiously based on where you plan on going! There are two main airports that you'll decide to fly into in Costa Rica when you visit – Liberia (Guanacaste coastal region) or San Jose (the capital).
We flew into San Jose for our first part of the trip, then took a little tiny hopper flight from San Jose to Liberia, and flew out of Liberia.
Guanacaste
The Guanacaste region encapsulates some of the most popular areas of Costa Rica, from the ultra-luxe golf-haven Papagayo, to dreamy Las Catalinas, to the surf town of Tamarindo.
Papagayo
Papagayo in located in the Guanacaste province of Costa Rica. Gated, ultra-luxe community home to the Four Seasons, the Andaz, multi-million-dollar mansions (one of which is owned by Michael Jordan) and one of the most beautiful golf courses in the world. Built to be extremely environmentally conscious and natural, the little marina blends seamlessly with the vibrant bays and gorgeous-green inlets of the gulf of Papagayo.
How to get to Papagayo, Costa Rica
Papagayo Peninsula and the nearby Bay of Papagayo is less than a 1-hour drive from the Liberia International Airport making it a quick and easy transfer to your hotel and the beach.
Where to stay in Papagayo:
We stayed at the Four Seasons Papagayo and absolutely loved it. It's a very nature-focused property, but with all of the five-star amenities, pools, and service you would expect at a Four Seasons. The property is located on the end of the Gulf of Papagayo, with the rooms and pools in the center of the peninsula and a bay and the ocean on each side, so you have two beaches to choose from each day. We loved biking with their complimentary e-bikes exploring the community of Papagayo. And if you are a golfer, the FS is home to one of the most stunning golf courses in the world (maybe that's why Michael Jordan owns a house here!)
Jetset's highlights: The gorgeous main pool was pretty much where I spent all my time. There's also beautiful spa on property, and wellness enthusiasts will enjoy five tennis courts, 2 pickle ball courts (my favorite!), four swimming pools and a full fitness center.
The food was insane, especially the breakfast (order the huevos rancheros). And my favorite dinner was at Anejo – you have to get the churros!!!!
If you want to splurge, this is the Miramar suite at the FS – so stunning!
The Andaz's 153 rooms are all about natural materials and local character in their décor. There's a luxe 11,000-square-foot spa, multiple gourmet restaurants and both a family pool and an adults-only pool. Additional features include two secluded beaches, the CAMBI Kids' Club and a fitness center.
Is Papagayo good for families?
While many of Guanacaste's beaches are coveted by surfers, those on the Gulf of Papagayo are protected due to the gated community, and the calm natural peninsula protection, making them great for families with children. The Four Seasons caters very well to young families.
What to do in Papagayo?
Go to Prieta Beach Club for dinner (you can e-bike there from the FS or Andaz!) and don't miss the octopus. Paddleboard (especially in the morning, when it's so glassy out you might see turtles!), go on a sailing trip, or jet-ski around the gulf. If you want to adventure for the day, I definitely recommend heading to Buena Vista Rincon De La Vieja and look into zip-lining, horseback riding, or these hot springs!
Luxury houses for groups in Papagayo
7 Bedrooms | 7 Bathrooms | Accommodates 12+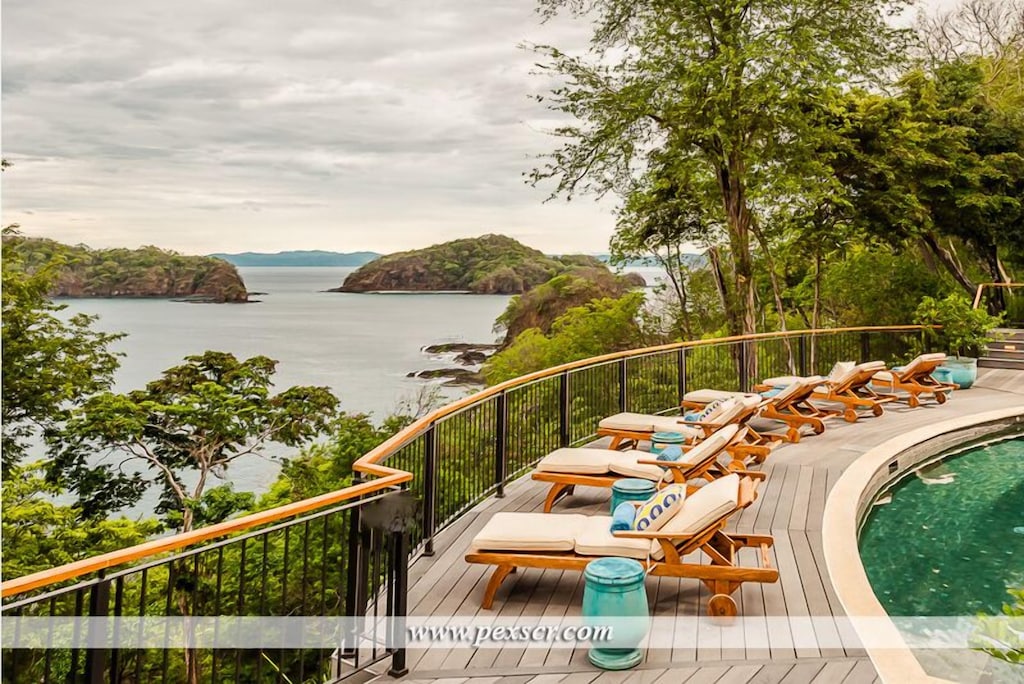 Casa Armadillo is a 12,000 square foot home with 8,900 square feet of interior living space, and 3,300 square feet of outdoor dining and deck space. All the rooms are equipped with the maximum comfort, luxury lines and details that will make you feel like home. The house is located in Papagayo Peninsula, a resort and residential community that sets new standards of luxury for the world. This home features Pacific ocean views, 2 master suites, 2 junior suites, 2 service bedrooms, 2 swimming pools, 2 outdoor showers, 4 private decks, built-in barbeque, Outdoor Dining, game room, separate service entry, chef's kitchen, ping-pong table, high-speed internet, daily housekeeping, arrival amenities.
Las Catalinas
This gorgeous adults-only boutique hotel was soooo up my alley, you guys. In case you missed it on my instagram stories, I was obsessed with this place! It felt like it belonged somewhere in Europe, but with a total authentic Costa Rican flare all its own. It's located in the cliffside of Las Catalinas, a chic European-like development of really cute homes, a beach club and a calm bay (perfect for paddle-boarding). I loved getting out and walking around Las Catalinas, but to be honest it's hard to leave Casa Chameleon once you're there! It's so relaxing and beautiful – the perfect place to spend a couple pura vida days inbetween all the Costa Rican adventuring.
What not to miss: horseback riding on the beach (set it up through the concierge), in-villa massages, and a sunset sail. If you're heading to another resort, it's sometimes possible to do a sailboat transfer versus a car transfer! Ask the hotel concierge (and make sure you tell them Jetset Christina sent you!). I've also heard that some of the best diving in the world is around here if you're a diver!
PS – order the breakfast burrito at breakfast and thank me later.
Check rates for your dates and book here.
Santa Teresa / Mal Pais
This beautiful beach town is on the famed Nicoya Peninsula of Costa Rica, and is where Tom Brady and Gisele vacation every year. Santa Teresa is a haven for those looking to escape for a week or two to an exotic surf-town with fresh fruit, gorgeous waves, and a Pura Vida lifestyle focused on nature – from the mountains, to the waterfalls, to the ocean. Santa Teresa / Mal Pais is home to many eco-friendly resorts, yoga retreats, white-sand beaches, and organic restaurants, it bears much in similarity to the likes of Tulum and Bali, making it a hot spot for jetsetters.
How to get to Santa Teresa:
You'll want to ideally fly into Liberia airport, and then take a hopper flight on Sansa airlines into Tambor, which is then a 45 minute drive to Santa Teresa. If you'd rather drive from Liberia, it's a 4 hour drive to Santa Teresa. If you fly into San Jose, it's more like 5-6 hours. If driving, you can either rent a car or use one of these private airport transfers.
From Liberia:
From San Jose:
Where to stay in Santa Teresa:
For luxury: Hacienda AltaGracia, an Auberge Resort in Santa Teresa
What to do in Santa Teresa:
Hit up Flor Blanca with Stefano – one of the most famous yoga instructors, who is known as the human pretzel. Or Pranamar, where owner Nancy does a class around 10:00am.
Koji
– best sushi ever, located right in town. A MUST. Get the Okra salad and any of their carpaccio.
Product C
– great fish tacos (need at least 2) and I like the surfer bowl. Really good with a Libertas which is the local micro beer.
Couleur Cafe
– Food is good, little slow service but worth it. Chef is the owner.
Pranamar
– has good food and is on the healthier side. Also has a BBQ a couple nights on the beach.
Mafra's
– Delicious bakery with splurge-worthy sweets. Get the bombolinis.
Chicken Joe's
– crazy but the rotisserie chicken is actually pretty good. Also, the fish tacos.
Rocomar
– does a BBQ a couple nights a week that is popular for locals and tourists.
Cafe Playa Artist –
If you decide to go to Montazuma for a hike to the waterfall you have to go here. So good! Right on the beach.
Where to get groceries in Santa Teresa: If you're staying in an airbnb, get your groceries at World Market and Super Ronny's.
Tamarindo
Surf-heaven, small beach town, ex-pat vibes.
How to get to Tamarindo, Costa Rica
Fly: Tamarindo has their own domestic airport. A plane rom San Jose costs around $70 USD one way and takes about 30 minutes.
By private transfer: it costs around $90 USD for 1-4 people for a private transfer from Liberia airport, and takes around 1 hour 26 minutes, or if you're in San Jose, it costs around $200 USD depending on number of passengers (but takes 4 hours and 30 mins, yuck).
Take the bus: The bus from Liberia to Tamarindo leaves from the Mercado Municipal and departs daily on the hour and takes 1.5 hours and costs ~$3 USD. There is a San Jose bus to Tamarindo that leaves twice a day from Calle 14, Ave. 5 at 11 and 3:30.
San Jose
San Jose is the capital of Costa Rica, and where you might fly into.
Where to stay near San Jose:
We stayed 30 minutes from the San Jose airport in the most CHARMING hotel ever, Xandari.
Located in the pueblo Alajuela, Xandari was an incredible hotel to spend a few nights in while exploring nature. The huge highlight of this funky, adorable boutique hotel is that they have FIVE waterfalls right there on site that you can hike to (and there won't be anyone else there! Incredible).
Xandari also has their own herb gardens and they grow organic food on the property, creating a big health focus in their restaurant that I absolutely loved.
Another huge highlight was their jungle spa – where Kenny and I got an incredible couples' massage, drank red wine and soaked in a jacuzzi with jungle views – so dreamy! This hotel was ultra relaxing, ultra-colorful, super charming, and allowed us the perfect home base to go waterfall chasing and exploring the jungle.
What to do near San Jose:
La Paz Waterfall Gardens
This was a bit touristy, sure, but some of the best waterfalls I've seen!!!!
Loved getting up there for the day. It's also a rescued animal sanctuary – so you can see some of CR's most famous wildlife.
Arenal is widely known as being the absolute best hot springs and volcano tour in Costa Rica – a must-do for sure!
Nosara
With a world-class white sand beach, Nosara has become an ex-pat haven and visitor favorite in recent years for its yoga and surf lifestyle. It feels very different than busy Tamarindo or Playa Conchal. In Nosara, the pace of life is set to the pace of the tides. This is where you go to escape, relax, and totally disconnect.
Where to stay in Nosara:
Tortuguero National Park
Did you know that 36% of Costa Rica's land has been designated to the preservation of the environment? Costa Rica is way ahead of much of the rest of the world when it comes to environmentalism, and you can see that in their thriving wildlife and biodiversity.
Tortuguero National Park is a must-do if you're a nature fan, a birder, or anyone dedicated to spotting some of Costa Rica's most beautiful wildlife in the wild. The park protects a long list of exotic plants and animals, including endangered species such as green macaws, sloths, crocs, jaguars, and several species of sea turtles. If you visit during turtle nesting (mainly between early March and mid-October), you can do a nesting walk arranged with a licensed guide from your lodge. The tours are led at night and are about 2 hours.
I definitely recommend going to Tortuguero with a guide versus trying to figure it out on your own. This park is like being in the Amazon! There are no zip lines or anything touristy here – it's all about nature. It is also a very rainy part of Costa Rica as it's where the rainforest connects to the Caribbean – it rains year-round but less so January – April and September – October.
Is Costa Rica cheap or expensive?
Costa Rica, contrary to what you may think, is actually a pretty expensive vacation destination, and the most expensive in central America. Food and drink prices in Costa Rica aren't crazy (say like, Bora Bora), but they also definitely aren't as cheap as somewhere like Bali or Colombia.
What is Costa Rican food like?
I LOVED the food in Costa Rica! You get the spice of Mexican food/ Latin American food but with tangy, exotic fruity flavors infused from the Caribbean. The Costa Rican diet typically consists of rice and beans (a LOT of rice and beans), vegetables, fish, meat, yucca, and delicious tropical fruits. Breakfast, lunch, and dinner are often home-cooked and locally sourced. Costa Rican food is healthy, not processed, and focuses on sustainability and organic foods. It's not uncommon to come back from a trip to Costa Rica feeling fitter than before you left! Especially with all the hiking, surfing, and activity, I felt SO healthy and happy coming home from Costa Rica. That is Pura Vida!
Can you drink the tap water in Costa Rica?
YES!!! It's amazing. You can safely drink the tap water all over Costa Rica – though some say to be more weary on the Caribbean coast and get bottled water there.
What is the coffee like in Costa Rica?
The coffee in Costa Rica is some of the very best in the entire world! Definitely look into doing a coffee tour on your trip!
Do you need a travel agent for a trip to Costa Rica?
It depends how much you like to plan yourself! If you're looking for someone to help take the burden off of you and plan out all the logistics, I highly recommend Camino Travel. They organized our itinerary – taking into consideration my tastes, budget, wants and needs, and they were so good at it! Everything was very well taken care of and I'd highly recommend them.
Bug spray – I used this one – it's botanical so doesn't use deet and it worked REALLY well!!! It was a lifesaver. I've heard of many people coming home with so many bug bites in Costa Rica – but we successfully have none!
A rain jacket – there are so many different microclimates in Costa Rica, I highly recommend packing a rain jacket and being prepared for anything!
A few of you asked me to make sure I put all of my outfits I wore in Costa Rica in this guide so here we go!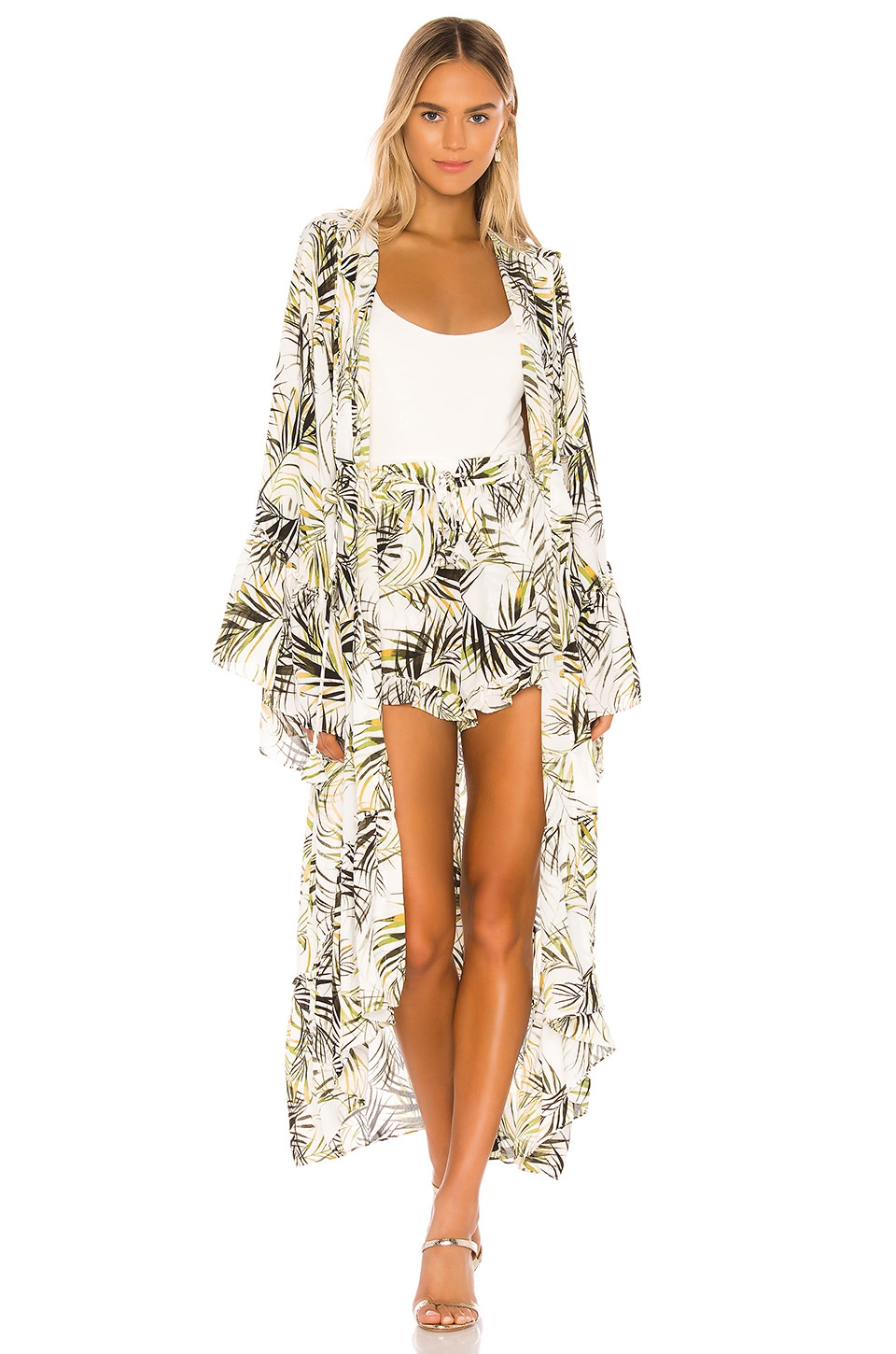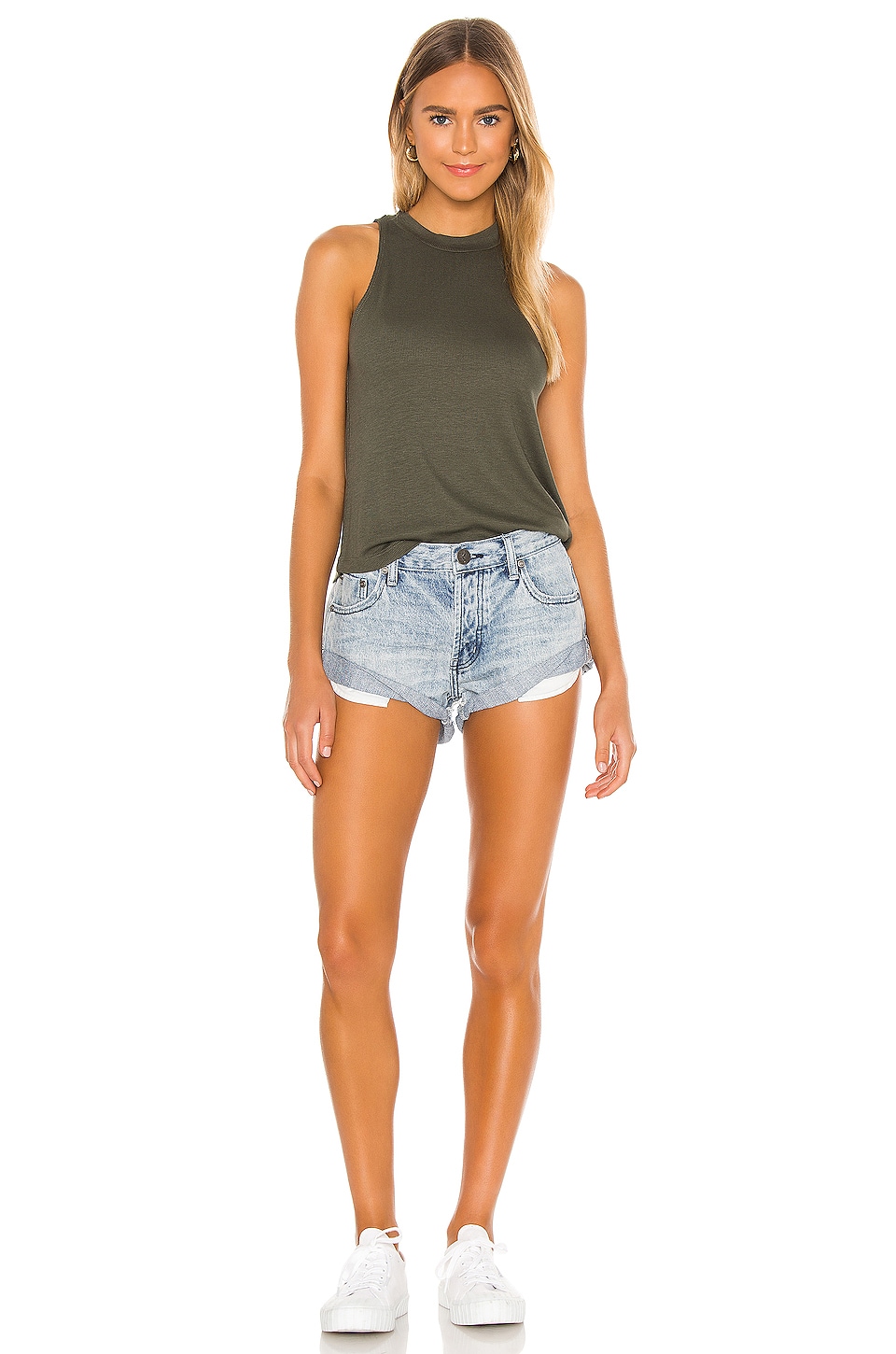 I live in these denim shorts.
and these are my favorite sneakers of all time – I travel in them anywhere and everywhere (and you can just throw them in the wash to clean them!!!)
Other Costa Rica outfits I love:
Is Costa Rica a good honeymoon destination?
1000% yes!!!! Costa Rica is that perfect combination of adventure and relaxation, while being really easy to get to from the USA. I think it makes a perfect honeymoon destination if you guys are looking for a little adventure, and an off-the-beaten path destination. Costa Rica has a lot of the appeal of some of my favorite faraway honeymoon destinations like Bali, but so much more accessible than going all the way halfway across the world!
What is the best time to visit Costa Rica?
When is Costa Rica's rainy season? What are the best months to visit Costa Rica?
In general the driest season is December through April in Costa Rica, and the wettest season is May through November. I visited in late January and it was wonderful weather!!! We only had one day with a little rain when we went up into the mountains.
What other questions about traveling to Costa Rica do you have? Leave them in the comments! And happy travel planning!
Check out these other blog posts:
Santa Teresa, Costa Rica travel guide