The Ultimate Jetset Santorini, Greece Travel Guide
Planning a trip to Santorini is an absolute dream.
Gorgeous white buildings built into the cliffs, surrounded by sparkling blue water. Crisp white wines and fresh mediterranean seafood overlooking the Aegean sea. Blue-domed churches and beautiful bells that seem straight out of a storybook. Luxury hotels with infinity pools and sun lounges that make you feel like you're swimming in heaven. Santorini is everything you've imagined. And more.
There's no wonder it's one of the top destinations for honeymoons in the world, not to mention one of the top European destinations in general. It's a bucket list vacation. And it's time to check it off.
Here is my ultimate Santorini travel guide that will help make it your favorite vacation yet.
When it comes to writing this blog post and having the absolute best recommendations on where to stay in Santorini, I wanted to make sure I explored a lot of different accommodation options the island had to offer so I could help you guys make the best decision on which of the many Santorini hotels is best for YOU and your Greek Isles vacation. This past trip (in Summer 2019), I stayed in 4 hotels over the course of 9 days and these were my absolute favorites below.
wearing this dress – highly recommend
I highly recommend each of them – for different reasons! If you want to avoid the crowds, you'll want to stay away from downtown Oia, but I highly recommend being walking distance to it if you're going to be spending a lot of your time there (this is the heart of all the shopping, dining, and of course the instagrammable spots of Santorini with the blue-domed churches). My favorites in this area are below. If you want even more seclusion, you can stay in nearby budget-friendly Finikia, for a fraction of the price at , or the luxe and secluded Imerovigli village, which has some of the most beautiful hotels (like Grace Santorini) and the most perfect sunset views, (and is an ideal honeymoon level of quiet and tucked away), but is a cab ride away from Oia.
Whether you're traveling to Greece on your honeymoon, a mother-daughter trip, a vacation with friends, or a romantic getaway with a loved one, here are the best luxury hotels in Santorini, as well as recommendations for luxury hotels on a budget in Oia
Kirini Santorini is one of the Leading Hotels in the World, and it's easy to see why. It's only around 40 rooms, and feels like a complete oasis of its own, just 5 minutes outside of much-busier Oia. It's completely secluded, private, and beautiful. The rooms are definitely the nicest I found in Santorini, with super-plush king sized beds and spacious cave-style suites. And the food & wine were to die for – the champagne buffet breakfast (included in your room rate) was SO good, and the perfect way to start your Santorini day. The service was fabulous – and they even give each guest a bottle of delicious Santorini wine at check-in. (They clearly know the way to my heart!)
Mystique Santorini is an absolute gem of a hotel, just 5 minutes walking from downtown Oia, but tucked away in a secluded paradise all its own (you can see it from Kirini, they're in the same area). The pool, the food, the rooms, the views.
Everything is a dream at this resort. I mean just LOOK at the room view we had. Does it get any better than this?
Grace Hotel Santorini, an Auberge Resort, is easily one of the dreamiest places to stay in Santorini. Being in Imerovigli village, it has a panoramic view of the sunset (unlike Oia), and its tucked away location in Imerovigli makes it a much less crowded, more secluded choice for a hotel in Santorini (perfect for a honeymoon!). I especially loved their dreamy infinity pool, their food (SO GOOD!!!) and their champagne lounge for sunset cocktails. Definitely stop by for a sunset & champagne even if you're not staying at Grace!
Also located in the quiet village of Imerovigli is West East Suites – a Santorini hotel perfect for honeymooners because each room comes with a private pool or hot tub and jaw-dropping views of the sea!
Where to stay in Santorini for luxury on a budget:
A sweet follower of mine highly recommended this gem of a hotel in Oia after staying here for her honeymoon and saying it was unbelievable!! The reviews are incredible and the location is absolutely IDEAL. The superior rooms have a jetted hot tub and a extremely spacious, romantic private balcony in the perfect location in Santorini – you can't ask for anything better for a Greece honeymoon.
Since we were arriving late and didn't want to waste the short night at a super expensive hotel, we chose to spend our first night at Fava Eco Suites, a budget-friendly-but-still-nice hotel just a 10 minute walk away from Oia. I fell in LOVE with this place, you guys! It is so charming and the staff were SO nice. It is in this charming village just off of Oia, with the cutest restaurants and buildings. It may not have the ocean views of the other side of Oia, but it had the cutest Greek white-village views, and a hot tub patio that made it the perfect place to get our vacation started. We also had one of our favorite meals of the entire trip just steps from our suite, at Meze Meze restaurant!! (Order the lamb shank and tzaziki, oh my god!! SO GOOD). If you're not planning on splurging your entire trip, this is a perfect place to start your trip and save some money as you work up to your luxury resorts in Santorini.
At around $2-300 euros a night, this is a more affordable option in the absolute perfect area in the heart of Oia. Nikos Villas has the same gorgeous view of the Caldera that many of the luxury hotels in Oia have, but with simpler rooms. It's a perfect location!
Around 250 euros a night, this family-run hotel has two beautiful pools overlooking the Aegean sea in the same area as some of the most exclusive luxury resorts! They are much simpler rooms than the luxe hotels, but if you're planning on spending most of your time outside the room, or that's not a prio for you, Olympic Villas is a perfect option in the right area at a quarter of the price.
*If this blog post helped you and you end up booking any hotel in Santorini please do so using my links above or this link here! I am not paid by any specific hotels themselves (so you never have to worry about JetsetChristina recommending anything I don't absolutely LOVE!), but I am an affiliate of Booking .com, so no matter what hotel you book in the world, if you book through this link, they give me credit for bringing them your business (at no cost to you of course). This helps the blog keep running, and makes a big difference. I appreciate it so much!!!
Naos
Naos is my favorite restaurant for fine dining in Santorini. We were recommended it from our concierge and I'm SO glad we chose it. It has a beautiful rooftop right in the center of Oia, that boasts some gorgeous sunset views and an even better menu. We had sushi to start, as well as a few fun greek appetizers, lamb chops (unbelievably good!), and delicious sourdough bread. The best way to get a reservation is to ask your concierge at your hotel to make it for you!
photo courtesy of Naos, Ventouris photography
Naos and Sunset Taverna were my most memorable meals in Greece. Sunset Taverna is nestled on Ammoudi Bay ( a 250-step walk down from Oia, which is a great way to earn your dinner!), right on the water. The seafood couldn't be fresher, or better, and everything on the menu was SO GOOD. Get there early enough before sunset to request a table on the water. And you must order the lobster pasta – it is hands-down one of the best dinners I've ever had. I'm still dreaming about it!
Melitini
For greek food just off of Oia's main square at a good price, Melitini is a great choice. Their pita bread is to-die-for, and their entire menu is a delicious selection of mediterranean.
Meze Meze, Finikia Village
Meze Meze was an ultra-charming casual restaurant tucked into a neighbor village to Oia – Finikia. It's a gorgeous spot to dine with the sunset, and the food is so good. We had the lamb shank and it was one of the best meals we had in Greece!
For casual gyros and greek food right in Oia, Pito's is your spot! It's a great go-to for lunch or a casual meal anytime of the day!
Lucky's Gyros in Fira
If you're looking for a great casual gyro in the Fira area, head straight to Lucky's in Fira and order the gyros pita! It's to die for.
Wine tasting!
You can walk to wineries from Oia in only about 20 minutes! I loved spending the afternoon at Sigalas Winery, and highly recommend making the trip here during your Santorini vacation! I first heard about Sigalas at my favorite restaurant in San Francisco, Kokkari. It's a greek restaurant and every time I'm there I order Sigalas Winery's Santorini white wine. So I just HAD to go in person! The wine is great, but the food is the real stealer of the show here. Order all of the wines to taste, and then the fava, and the tomato fritters to go with your wine, and thank me later.
Shop my dress here – it's one of my summer staples!
Rent an ATV for the day and explore the island
Transportation around Santorini is pretty expensive (and cabs are few and far between) so I highly recommend renting an ATV for one day and exploring all Santorini has to offer! The rate is about $30-$40 euros per day, and it's really fun. It's also easy driving – there's only so many roads on the island! You can rent them from any of the main towns, just ask your hotel or anyone in town.
(My adorable parents on one! They met up with us in Greece!)
A sunset sail
We loved doing a sunset sailboat tour with Santorini Yacht Charters. It's a half-day trip, and they'll stop at multiple swimming spots (including a hot spring) as they make their way to the harbor near Oia. There, you'll have a big dinner on the boat and watch the sun set in the perfect location. It was magical! Just bring a sweatshirt or something warm, because it can get windy as the sun sets.
Walk from Oia to Fira
This one is for serious hikers only. Full disclosure I didn't even ATTEMPT this walk. It's a 3 hour trek (one way, you have a cab drop you at Fira and walk back toward Oia), and I've heard that you need to make sure you do it welllll before sunset, because you can get stuck in the wilderness in the dark if you start too late. If you're a big hiker or really want to get a workout on vacation, go for it. But for me, I would much rather get my workout in Oia (the steps will have you feeling fit no matter how much spinakopita you eat!) and soak up the views at the hotel.
Go to the Beach
If you're a beach person, you may want to check out one of Santorini's best beaches – but be forewarned, Santorini is better known for it's cliffsides and views than its beaches (Mykonos definitely has it beat on the beachfront). In Santorini, I personally had way more fun soaking up the poolside views from the cliff at the hotel than climbing down to the rocky beaches. But, if you're looking for an adventure, definitely try one of Santorini's beaches!
Red Beach is the most famous beach (if you do a boat ride, you can see it from the water which is beautiful!), where the volcanic red rocks create a gorgeous postcard-worthy setting. It's narrow, and can get crowded, and the path to get there is steep, so be careful!
Another beautiful beach in Santorini is Perissa and Perivolos – also known as Santorini's Black Beach. Perissa is basically the tail-end of the long black sand beach of Perivolos. It's the busiest and the most organized beach on Santorini, and a great place to grab a cocktail, do some watersports, and soak up the sun.
If you're traveling to Greece on your honeymoon, celebrating an engagement, or just want a photoshoot for no reason at all, check out Flytographer! I tried them out and we had so much fun on our 1-hour couples shoot. It was a great way to get photos you wouldn't otherwise be able to get in a beautiful place like Santorini – and it was SO much fun! We are even thinking about using ours for our save the dates for our upcoming wedding! Use this link to book and you'll get $25 off 🙂
The best way to get to Santorini – Should you ferry or fly?
I've been to Santorini by boat and by flying from Athens (you can usually get a hopper flight for pretty cheap on Skyscanner) and definitely my favorite way to do it is by flying. It's a lot easier to get into town by car than hiking up A TRILLION stairs with your bags (or slugging them on a donkey), and it was just overall a much better experience, not to mention it saves a lot of time! (The ferry from Athens is around 6 hours, and time is precious on any Greek isles vacation!) There are more than 20 flights per day from Athens to Santorini in the Summer and airfare for Athens to Santorini flights will cost between $40 and $175. Flying time from Athens to Santorini is about 45 minutes.
How to get from the airport to your hotel in Santorini
If you don't organize a transfer through your hotel, cabs are around 45-55 euros from the airport (yikes!). There is a bus, but it's not very frequent or direct and I don't recommend it as the best way to get to Oia or your hotel. If you have 4 or more people (or you make friends with another couple in the airport going the same direction- like we did!), the best, fastest and most economical way to get to Oia is Yafy Transfers – located on the left after you get your luggage in the airport. They have super nice Mercedes buses that take you and your group to Oia for just $12 euros a person!
What to Pack for a Trip to Santorini
It's warm in Santorini – even in May when we were there and the weather only said it was in the upper 60s/lower 70s, it felt HOT anytime you weren't in the breeze. It's very sunny so you'll want fun, summery dresses, and ones that will perfectly complement the beautiful blues and whites of the city. Also, definitely leave your heels at home! The steps all over Santorini are TOUGH enough even in sandals, you are not going to want to wear any heels on your trip.
Here's what I packed for my trip to Santorini: (Click the photos to shop!)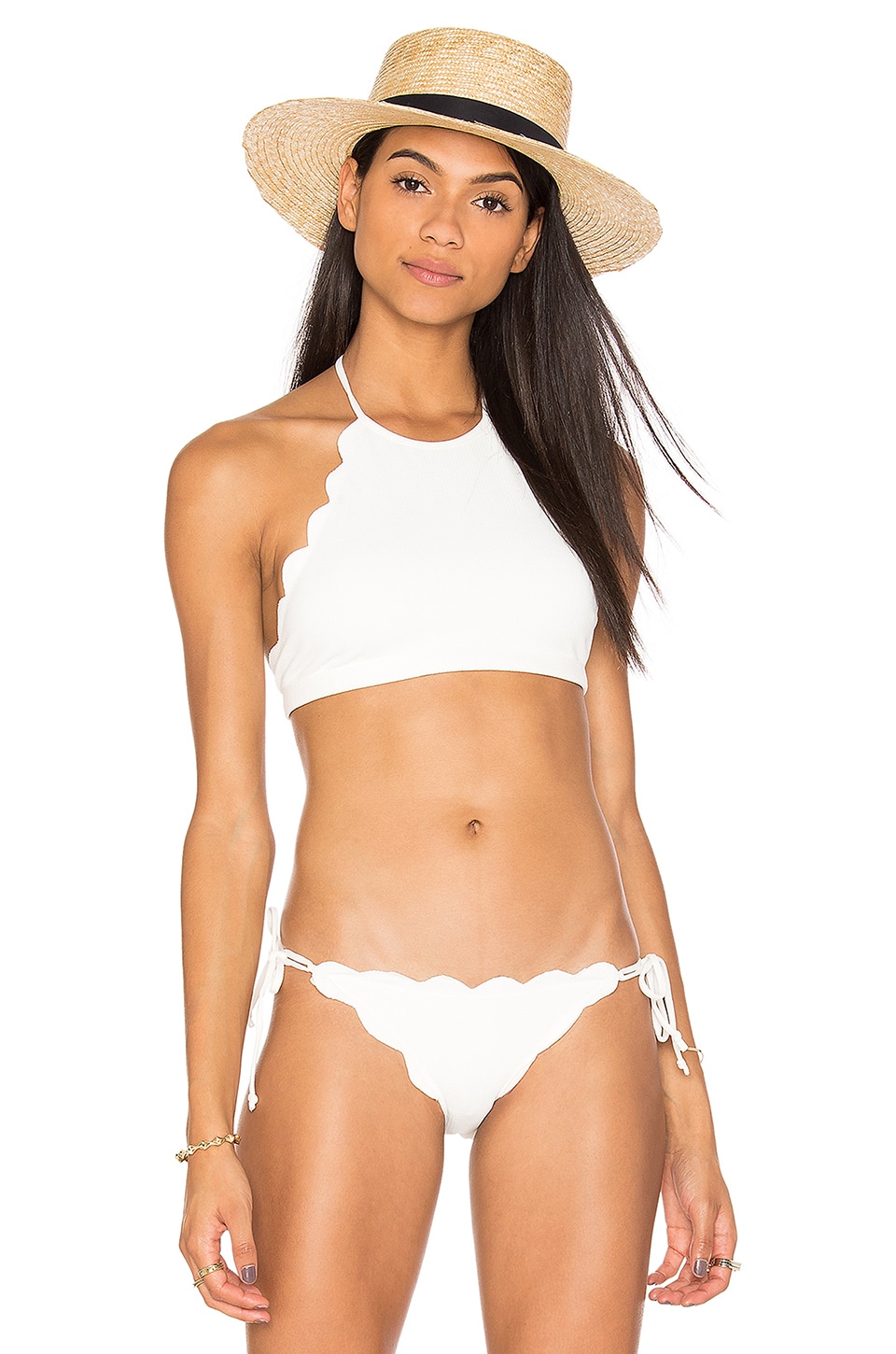 Cute, lightweight pants & skirts for Greece

.
Lightweight, flowy dresses for Greece
You're going to want some lightweight, flowy dresses to take you from exploring the charming towns to sunset cocktails and into dinner. These are my favorite picks for Santorini dresses!

Men's button-down Greece shirt, with matching dress





How beautiful are tthese earrings for greece?
A couple sunset / date night dresses & jumpsuits
The best time of year to visit Santorini to avoid the crowds
Wondering when is the best time to visit Santorini? Santorini is a seasonal destination – meaning it's pretty much closed to visitors from November through March. In April, it's still pretty cold, but in May it starts to warm up (later May is definitely better), and the best weather is found late May, June, July, August and September. I've heard from the locals that October is the best time to visit since it's so much less crowded, but personally I think May and September are the sweet spots. In May, although some areas were crowded (especially on days where multiple cruise ships are in town), you really only run into the crowds in downtown Oia. If you're staying in a hotel like the ones I recommended, you are in your own oasis, and won't even see any people! So don't let the fear of the crowds dictate your vacation! But that being said, consider staying away from July and August if you can manage traveling a different time of year, since I hear that is the craziest time to come to Santorini.
The best spots to watch the sunset in Santorini
You'll hear from a lot of people that Oia is the best place to watch the sun set, but it gets SO crowded around sunset in Oia that I really prefer elsewhere! These were my absolute favorite sunsets of our trip:
Imerovigli has the most beautiful view of the sunset because it's completely panoramic, whereas parts of Oia don't even get a sunset since they're facing the other way.
On a sailboat!
If you do a sunset sail (like the one I did with Santorini Yachting Club) you're going to get an unbelievable view of Santorini's epic sunsets.
In Ammoudi Bay
The ultra-charming Ammoudi Bay – is 250 steps down from Oia and is a must-do for any trip to Santorini – especially for a sunset dinner. The seafood can't get any fresher than this little fishing bay, and the sunset views can't get any better. It's an easy hike down, and then on the way back you'll burn every calorie you just ate by hiking up the steps. Just watch out for the donkey poop (LOL) and definitely use your flashlight!
The best places to get those picture perfect photos of Santorini
Santorini is instagram heaven. Every corner you turn, you're going to want to take another photo because, seriously, does it get any better than this?
But, there are some insta-famous spots in Santorini (like these blue-domed churches you've seen on your feed a thousand times) that are pretty crowded with tourists all trying to get their 'gram. I recommend going around Oia first thing in the morning (the light is BEAUTIFUL at this time of day – and if you add in some Jetset Mobile Presets and voila – you'll have that perfect insta post, and can go on to enjoy your day in Santorini without fighting the crowds 🙂
To find the famous blue domes is pretty easy, you just head to the main square of Oia and a few meters past you turn left and you'll see some GORGEOUS streets and views of the water, the domes, and the churches. It's gorgeous at this time of day because there aren't any crowds, so you feel like you have the town all to yourself.
Other instagrammable spots in Santorini:
Another beautiful postcard-perfect panoramic view we found was on the first part of the hike between Oia and Imerovigli to a hidden church only about a 20 minutes walking away (don't worry you don't have to do the full hike, I just did this part!). There's even an adorable white church at the top of a hill overlooking the whole city!
It's a gorgeous spot for a hike and a panoramic view around golden hour – we went up right before sunset time and it was beautiful. To get there, just head out of Oia on the main walking road toward Imerovigli/Fira – and you'll eventually hit a coastal path that you follow for about 20-30 minutes on the coast (getting beautiful views like these ones below) before coming up on a beautiful church overlooking Oia.
We went up to this spot with a Flytographer photographer – which is an awesome thing to do if you're celebrating an engagement, honeymoon, or just want some great couples pics on your trip! It's a one hour session with a local photographer who shows you some of his favorite spots on the island – it was really fun! If you're interested, you can use the code JETSETCHRISTINA50 for $50 off 🙂
Pin this post!
Check out my other related blog posts:
Where else to go besides Santorini in Greece : Ultimate travel guide for Paros and Naxos
The Ultimate Amalfi Coast Travel Guide
How to spend 3 days in Santorini
How to stay healthy while traveling – JetsetChristina
All of Jetset Christina's favorite jewelry
How to choose a honeymoon destination – breaking it down by cost
The best cocktails from around the world – from the perfect Italian bellini, to the original cuban mojito, to a Maui mai tai, a Brazilian caipirinha, an Irish Coffee, the best Manhattan, a Pisco Sour and more
JetsetChristina's Top 10 Resorts of 2018
5 Easy Tips for Taking Better Vacation Photos – Jetset Christina
What to wear to your bachelorette party as the bride