The Ultimate Guide to Sardinia
When it came to our Italy honeymoon, Kenny and I knew we'd want to live la dolce vita on The Amalfi Coast, but we also craved a little adventure – somewhere we hadn't been before and had only seen dreamy photos of (photos that always looked too good to be true). The island of Sardinia. This relatively unknown jewel of the Mediterranean intrigued us big time, especially since no one we knew had even been there before. What WAS this hidden gem of an island tucked between Spain and Italy?! We had to find out.
Although Sardinia has long been a favorite summer destination for the European jet-set and yachty crowd, few people outside of Europe know it exists (which is probably how the Italians want to keep it, LOL). Famous for its gorgeous beaches and sparkling, crystal-clear azure waters, and ravishing natural beauty, Sardinia has it all. It's a little like if Spain, Italy, and the British Virgin Islands had an island baby.
The culture here on Sardinia is Italian at its core, but more rustic and stripped back. Though it's highly sought-after by the world's elite, it's actually not glitzy and glam in the least (at least not when comparing it to somewhere like Capri). No, Sardinia is more rustic, more naturally beautiful, and highly understated. The people here don't come to be seen, or be a part of the scene, they come to get away, to have a nice vacation with their loved ones. It seemed like to us, sometimes people go to a place like Capri or a Positano to show off a little, whereas you go to a place like Sardinia for yourself.
The people who come to Sardinia are hardly ever first-timers. They summer here, every year, and honestly, I'm pretty jealous of them. Sardinia is a paradise island that grabs your heart and blows your mind, and makes you want to return year after year.
So let's get to the Ultimate Guide to Sardinia so you guys can plan your trip!
Where is the best area to stay in Sardinia?
Firstly, what many people don't realize when planning a trip to Sardinia is that Sardinia is the second largest island in Italy and in the Mediterranean (!!!). It's HUGE.
On the north-east coast, Costa Smeralda is known for its crowd of billionaire jet-setters and all the best beach clubs and hotels. But the mountainous mainland disguises pretty villages, too. If we had more time we might have considered a road trip from North to South (which can take up to 5 hours), but, for a honeymoon and the trip we were looking for, it was nice to base in the Costa Smeralda.
The Best Hotels in Sardinia
Where to stay in Costa Smeralda
Villa Del Golfo is a great low-key, super cute home base in a great area of Sardinia. We toyed with the Uber-bougie Cala di Volpe (where we did get lunch one of the days to see what it was all about) but are definitely glad we went with the (slightly) less expensive hotel (but bigger, nicer room – definitely upgrade your room at this hotel to one of the pool rooms!) since Sardinia is more about exploring and less of a destination where you're spending all the time at the hotel!
Villa del Golfo was super cute and felt like home! The service was great. They are not located directly on the beach but you don't really need to be in Sardinia since all the best beaches aren't hotel beaches! They also helped us get an amazing vespa rental for our whole trip, delivered right to the front of the hotel, which was a FAB way to see the island (you can also opt for an electric car). You will definitely need some way to get around the island whether it's a car or a vespa!
This hotel is located in the cute Canggione neighborhood and there were lots of restaurants within walking distance!
Check rates for your dates here
This hotel just opened (after we went!) and it's a Leading Hotel of the World, and I have no doubt INCREDIBLE! I would definitely look into it now that it's open for a luxury hotel in Sardinia. The 78 spacious suites and rooms are all bright and modern, furnished in a minimal style. All rooms have a balcony or a terrace, which either overlook the garden or the sea. Read more about the hotel & check rates for your dates here.
Photo via Excellence Magazine
If you're looking for the most ritzy, glam hotel in all of Costa Smeralda, you're looking for Cala di Volpe. Located right by some of the most beautiful beaches in Sardinia (with transport from the hotel available), plus there's a delicious Matsuhisa on site (my fav sushi in the world!). Hotel Cala di Volpe is surrounded by a lush, green Mediterranean landscape. The resort has excellent sports and spa facilities and a stunning private beach. And parking is free for your rental car.
Check rates for your dates here
The Pitrizza is a welcoming hotel offering beautiful views over the crystal-clear sea of Sardinia's Costa Smeralda. Enjoy an impeccable service in a refined, inviting establishment. The best part of this hotel is that it's right on the beach, a 10-minute drive to Porto Cervo town. The rooms are elegant and Sardinian, with furnished terraces and marble bathrooms, and some rooms have private pools and hot tubs and 24-hour butler service (these are the rooms I'd recommend at this hotel!!!)
Check rates for your dates here
Do you need a car to get around Sardinia?
In short, yes, you need SOME sort of transportation to get around. It is a HUGE island and everything is far apart from each other. We opted to uber from the airport (not cheap, around 80-100 euros), but then rented a vespa for the rest of the time, which was much more fun, and less expensive, than relying on taxis for everything. You can also rent a car! If you decide to stick to taxis, you'll realize how expensive it is very quickly – just one taxi to one beach was going to cost us 70 euros one way.
What should we do in Sardinia?
The Best Things to Do in Sardinia
Take a boat ride round the Maddalena Islands
The Maddalena Islands are a MUST on any trip to Sardinia. This stunning archipelago was easily the highlight of our trip, and maybe even the whole honeymoon! Take a boat tour with this company that we used! They set us up with an amazing lunch AND aperitifs, and endless prosecco and Sardinian wine and beer! They took us around to a bunch of the best spots and it was just the most relaxing, best day. Could not recommend it more.
Go Beach-Hopping Around the Island
There are so many beaches to see on the Costa Smeralda, and even more if you're willing to drive further down to the middle of the island. We stuck to what was nearby and had the best time! I'd recommend stopping at a market and stocking up on some sodas, snacks, rosé and supplies (this is very common in Sardinia as some of the more remote beaches don't have restaurants) and heading to Cappricioli Beach first. There are five different beaches at Cappricioli so check them all out and then plop down at one. Warning, it can definitely get crowded here so go early and on a weekday!
After, head to more beaches. Some other favorites are Spaggia Rena Bianca, Spaggia di Cala Coticcio, Porto Istana
The Best Beach Club to base at for a day in Sardinia
We loved White Beach Club at Liscia Ruja and found it to be the perfect place to base for the day. The lunch is pricey here but really good (Kenny's fav of the trip!) It's a scene of yachties and billionaires, for sure. And White Beach Club was a little snobby (make a reservation before you go!) but it was a fun day!
There's also Nikki Beach Sardinia, which we didn't get to during our trip but is supposed to be a fun scene too! (It's one of my favorites in St. Tropez!)
Where to Eat & Drink in Sardinia
Agriturismo La Colti – an AMAZING dinner spot and super authentic, full of locals. We loved this place. Very meat-heavy so not a good place for vegetarians. Probably our most memorable meal in Sardinia.
Brezza Di Mare – just a walk down the street from Villa Del Golfo – this place was INCREDIBLE. Order the mustard-encrusted tuna & a bottle of Sardinian wine. We loved this place so much we went twice.
Cala Di Volpe – possibly the best bellini of my life at lunch here. There's a very fancy, very pricey price fixe lunch or you can sit at the bar area and have drinks/less expensive lunch items!
La Randa – for authentic Italian cooking in a cute little neighborhood restaurant, look no further.
Is Sardinia family-friendly?
DEFINITELY! While it's romantic for couples, it is VERY family friendly and we saw a ton of adorable families having the time of their lives throughout our trip.
Is Sardinia good for a honeymoon?
Yes yes and yes! Sardinia is an ideal honeymoon location because it's adventurous, but relaxing!
What to wear in Sardinia
Wearing the Tortola beach dress in size Small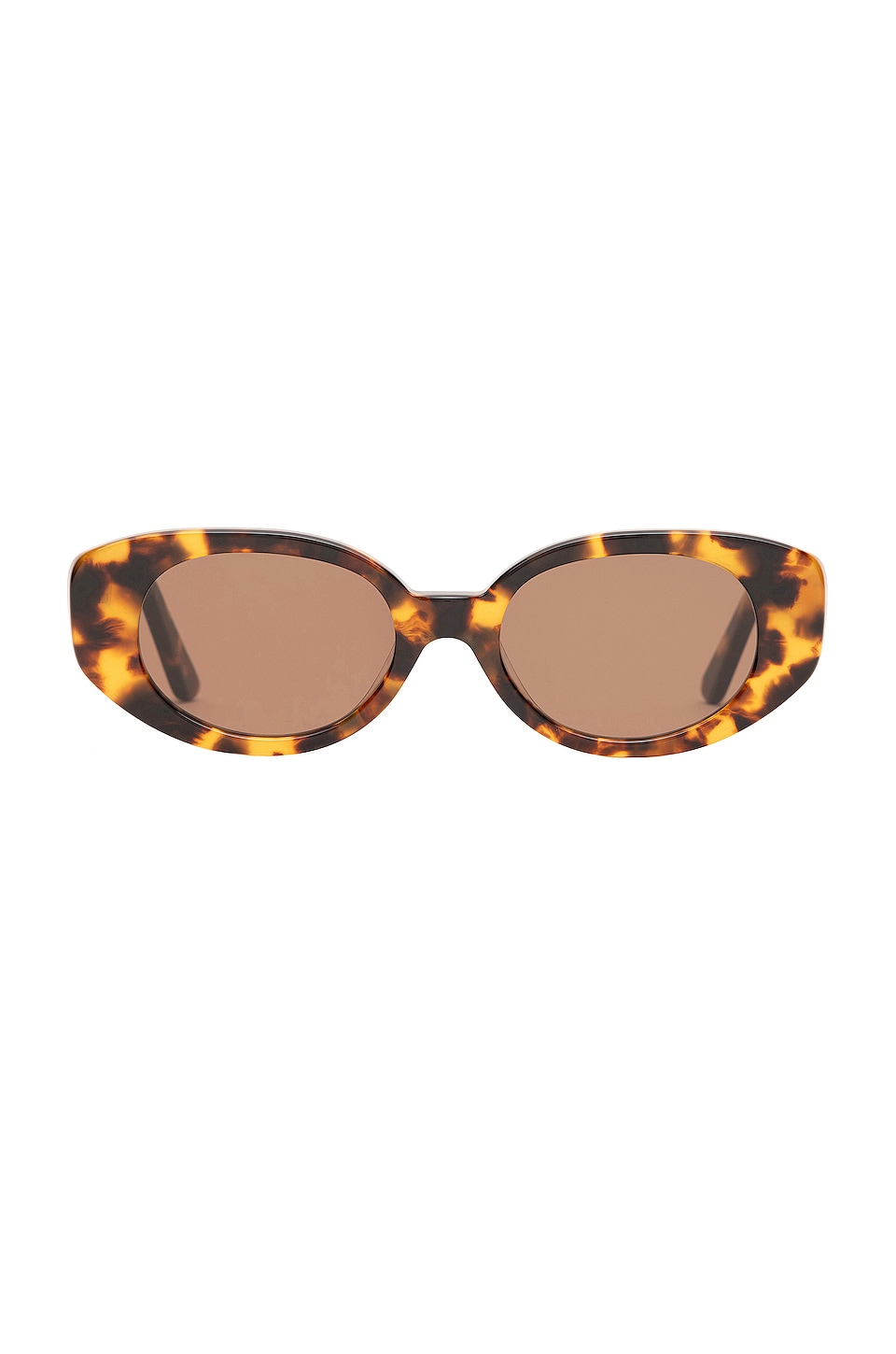 Obsessed with these sunnies. They do free easy returns so I love this site for trying and buying new sunglasses!
Kenny rocking the Nauti Lobster swim trunks and the Sol Searcher white beach linen shirt!
I also wore The Seychelles bikini a TON on this trip – it matches the water so well!
What other questions do you guys have about Sardinia? Leave them in the comments!
And check out these related blog posts here: