The Ultimate Aspen Travel Guide
Planning a weekend in Aspen this winter? I've got you covered with the best places to stay, best restaurants, best apres-ski spots in Aspen and more to help plan your mountain vacation with this Ultimate Jetset Guide to Aspen, Colorado.
A rundown of the different mountains to choose from in Aspen
If you're a skier or snowboarder, chances are you can't wait to get on the mountains in Aspen. After all, these are some of the best and most prestigious mountains for skiing and snowboarding in the world. But how do you choose which Aspen mountain is right for you? Here's a rundown of all the mountains in Aspen to choose from.
Aspen Mountain
Located right in town, about a 5 minute walk from the Hotel Jerome. Aspen Mountain features some of the most beautiful views and steepest terrain in Colorado, and its biggest perk is that it has a top-to-bottom gondola (which is perfect for the really cold days when you don't want to freeze on chairlifts). It's location, mixed with the gondola, make it the best mountain for cold days. But beginners beware! There are no greens / bunny hills, just blues, blacks and double blacks. As long as you aren't a beginner, this is an amazing, convenient, cozy option as you're right in town.
Aspen Highlands
really near town, less crowded, some of the best groomers, usually the locals favorite mountain, also home to the Highlands Bowl if you're experienced. Cloud 9 for the Veuve happy hour party. nice resorts linked up here (st regis i think?), great for family / different levels – beginners to experts are happy here. recommend shuttling here vs parking. good, not too expensive mexican restaurant at bottom for lunch. great, casual apres spot at bottom if Cloud 9 sounds too aggressive for you. 5 to 10 mins from downtown Aspen.
Buttermilk
This ski resort is the best for beginners, with a ton of green runs to choose from. It also boasts the halfpipe / terrain park where you see Sean White in the Winter Xgames! At the base of Buttermilk, you'll find a ton of great apres-ski spots like Hometeam BBQ – a great spot to watch sports and enjoy some wings after the slopes. Buttermilk is very easy to get to from town – 5 to 10 mins from downtown Aspen, with free shuttle buses running constantly. Buttermilk is a perfect mountain for families and those who like to ski casually, doing it as a part of the aspen experience but not aggressively wanting to ski all day.
Snowmass
Snowmass is an amazing mountain in Aspen with something for everyone – from bunny hills and greens, to terrain parks and double black diamonds. This makes it a great choice if you're traveling with skiers of different comfort levels. Snowmass is probably the busiest of the mountains but since it's so big, there's a lot to explore. They also have one of the best ski schools in Aspen, making it a great spot for parents to drop kids off at ski school and enjoy the day at their own pace. This resort is about 20min drive from aspen, but there are shuttles that get you there easily.
Overall tips for skiing in Aspen
There are free shuttles that make it very easy to go in between mountains (just ask your hotel concierge)
The mountains can store your skis or have them transfer to different mountains for you if you know where you want to go
You can go check out 4 mountains in 4 days, or find your favorite and stick to that one whole trip.
What to do in Aspen if You Don't Ski
There are tons of things to do in Aspen for non-skiers. Go snowshoeing, ice skating, snowmobiling (highly recommend T Lazy 7 Ranch), tubing, sledding, hang at the hotel, get a spa treatment, go shopping, or just skip the ski and go straight to Apres-ski.
The Best Apres-Ski Spots in Aspen
Ajax Tavern & Chair 9 – The Little Nell at the base of Aspen Mountain
Ajax is THE best place to apres-ski in aspen. Located at the base of the Silver Queen Gondola, Ajax Tavern's outdoor patio gives you a front row seat to all the skiers and jetsetters hanging around The Little Nell. The French American menu is amazing and the truffle fries are a must, along with some oysters and of course, champagne.
If your idea of an apres-ski is popping a bottle of Champagne in the snow and a rowdy, wild party in the middle of a mountain, head straight to Cloud Nine. Best on a sunny, spring skiing day.
Aspen Brewing Company
As Aspen's only microbrewery, Aspen Brewing Co.'s Aspen Tap has a spacious patio that's perfect for enjoying a flight of delicious, local craft beer (served on a ski!).
Where to Stay in Aspen
Hands down my pick of where to stay in Aspen for luxury.
This Auberge hotel is such a gem! It's been the heart of Aspen since 1889 and has a luxury-meets-wild-west vibe that I am HERE FOR. Everything about this hotel screams Jetset, from the year-round outdoor hot tub with heated robes and slippers and mountain views, to the incredible restaurants, to the comfy, spacious rooms with to-die-for bathtubs. I loved the history, charm, and friendliness of this place. It's easily the best hotel in Aspen, but it doesn't act snooty at all.
*JETSET TIP* Head to the speakeasy, Bad Harriet, for a drink after dark. Just ask the hotel lobby for details. It's amazing. Easily the best cocktails in Aspen.*
The pool & hot tub at Hotel Jerome is open (and heated) year round, and has some gorgeous mountain views in the winter.
How do I get Jetset perks when booking the Hotel Jerome Aspen
For free Jetset perks like a complimentary upgrade on arrival, subject to availability, daily full breakfast for two, $100USD equivalent Food & Beverage credit utilized during stay, and early check-in/late check-out, subject to availability, fill out this contact form and be sure to use the referral code "JETSETCHRISTINA" if you use my referral, my agency partner will reach out with more information and can help book you with all kinds of fun perks (at no extra cost to you, and they don't charge a fee to book!)
The Best Restaurants in Aspen
Where to eat in Aspen this winter:
Owned by celebrity chef Nobuyuki "Nobu" Matsuhisa, this place is hands down the best sushi in Aspen and my favorite meal in town. It's SO. Good.
There's something about Aspen, champagne and oysters that just go together. I LOVED this chic oyster bar in downtown Aspen. The sourdough bread is literally the best I've had outside of San Francisco, and the raw bar is to die for. Go here, you won't regret it.
This Italian chalet-style restaurant is the cutest!! Rustic, but elegant, and oh so delicious Italian food. Go here!!
One of my absolute favorite barbecue spots in Charleston, Home Team has ONE other location – at the base of Buttermilk mountain in Aspen. Is there anything better than finishing a day on the slopes with barbecue pulled pork nachos and the best wings in the world? Didn't think so. If you're looking for a meaty, comforting apres-ski meal, this is your spot.
The always-buzzing swanky bar at the Hotel Jerome is a perfect lunch or dinner spot for tasty cocktails and casual-American bites and the best burgers in town.
What to Pack for Aspen
Check out my Ultimate Aspen Packing Guide here, but here are some essentials: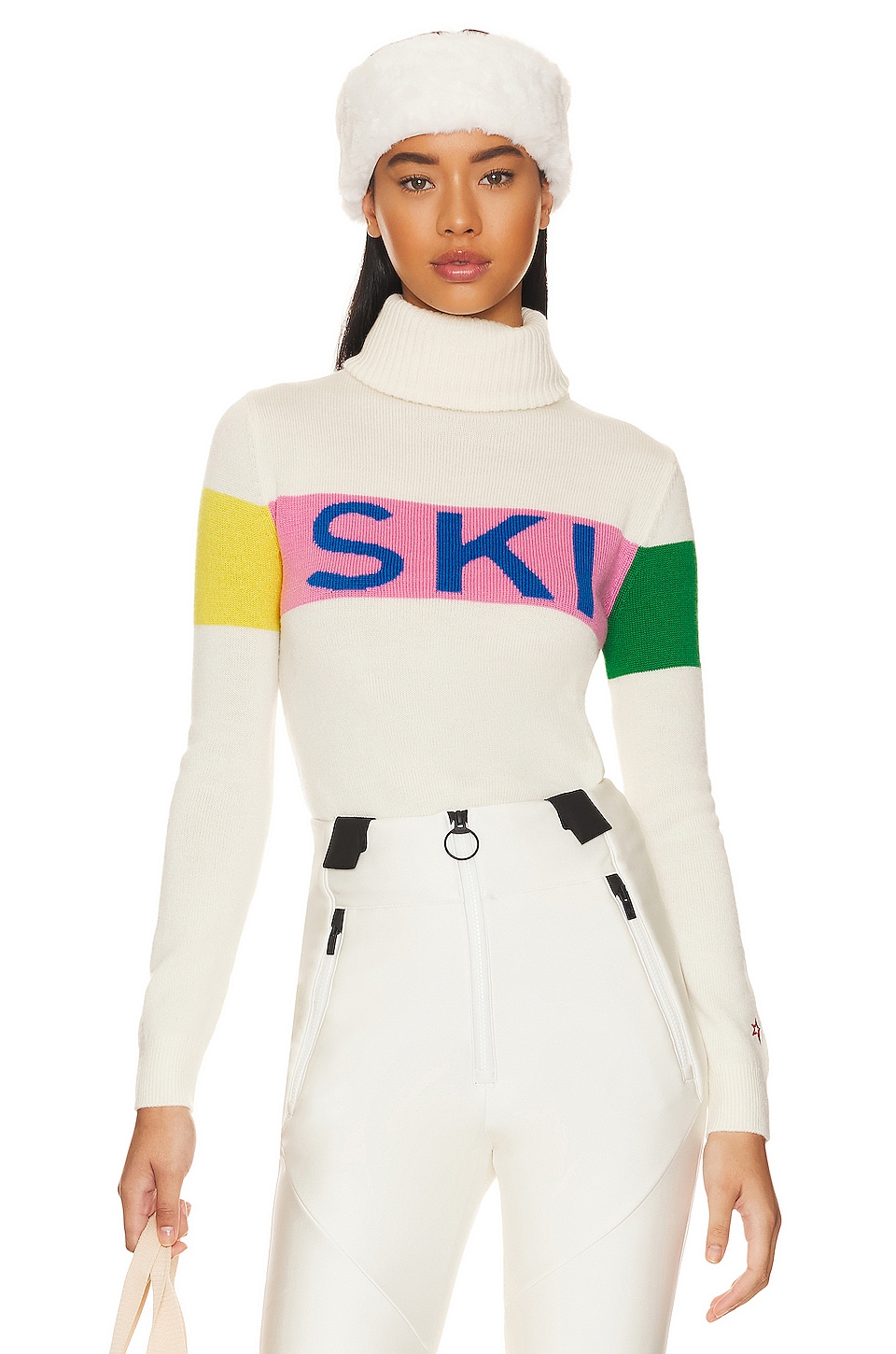 Ski gloves
I am obsessed with these HEATING ski gloves. Yes, they literally heat your hands while you ski. It's amazing.
I like to pack one pair for skiing, and one pair like these for when I'm just out and about town… and be sure to pack some hand warmers if you're not using heated gloves.
Snow Boots
WARM trendy coats for Aspen
It gets cold, but you still want to look chic.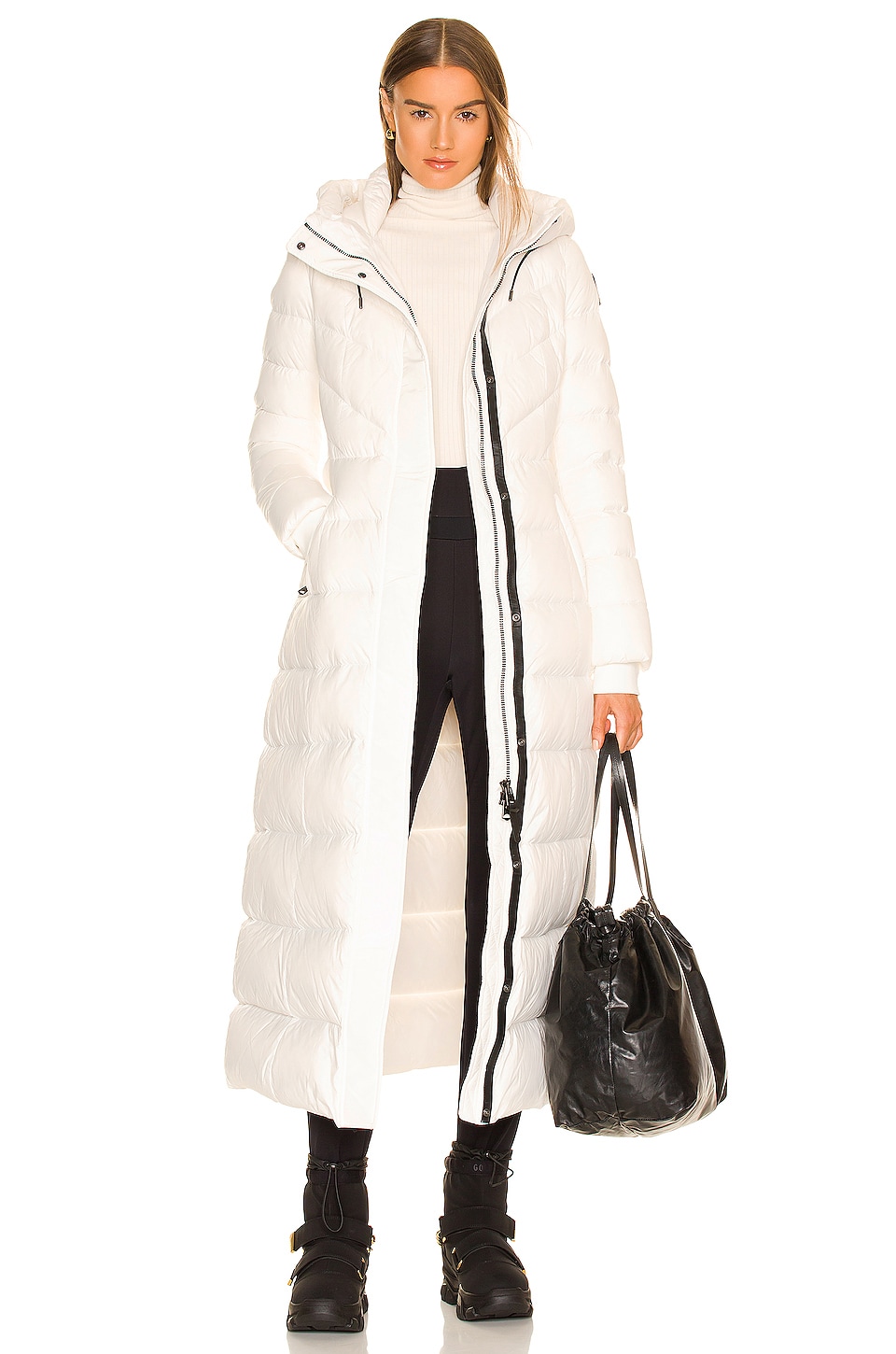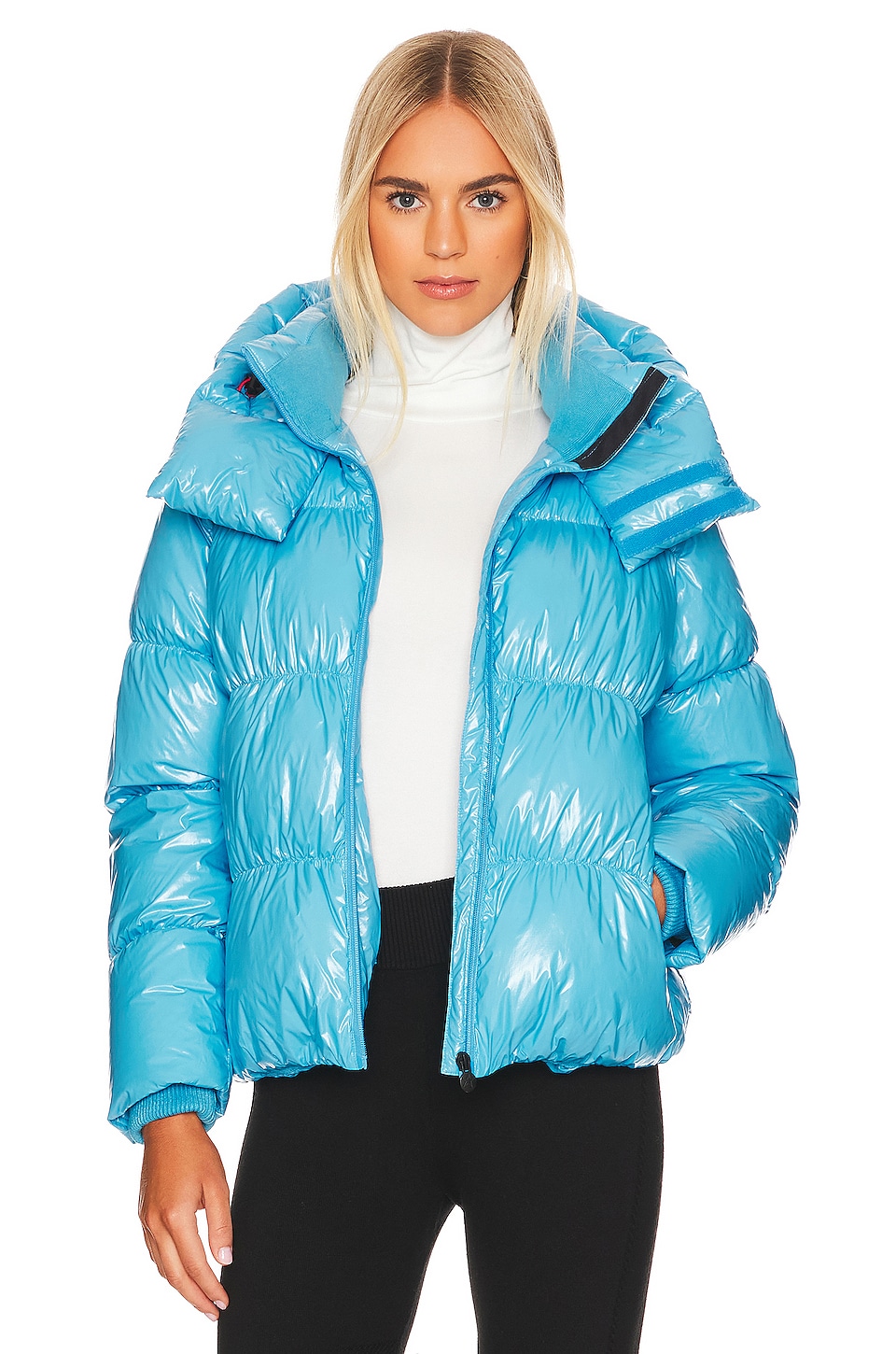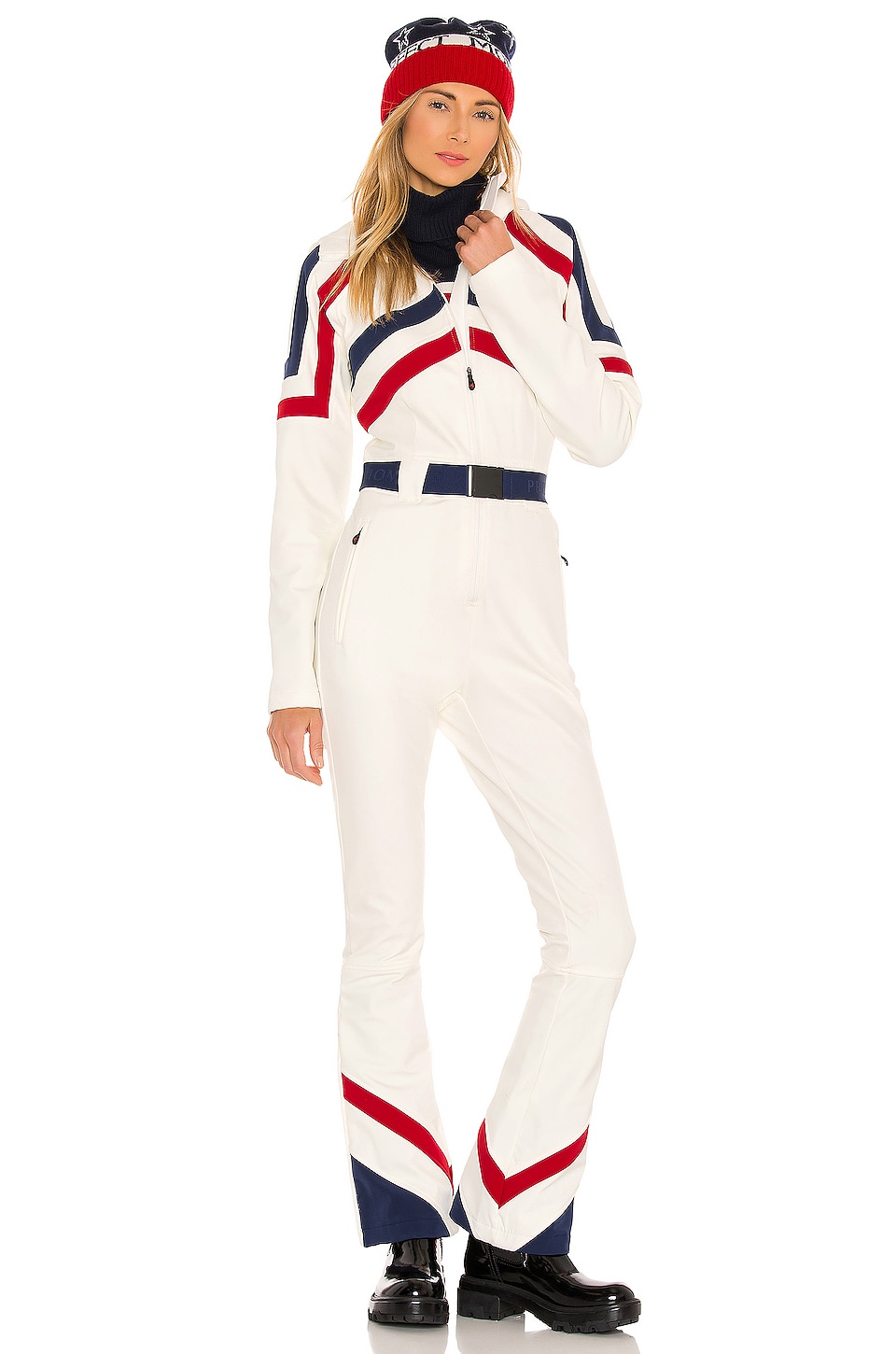 Cute headbands for Aspen
What to wear to après-ski:
While most people go straight to après-ski from skiing, après in Aspen is anything but casual. You'll want to plan ahead with a cute après outfit like one of these sweaters below, paired with your thermal leggings !
Another one of my favorite sweater finds this winter – this super cozy black shearling sweater from Revolve.
Apres-ski sweaters
Check out some of my other posts:
What to pack for a ski weekend , what to wear skiing
The best airbnb's to rent in aspen with a group
What I do every day to stay healthy
The difference between Napa and Sonoma
How to prevent losing your luggage