The Ultimate Girls Trip to New York City: Your Perfect Weekend in NYC
New York City is one of the busiest, most energetic cities in the world. They call it "the city that never sleeps" because, at any given moment, there is always something to do, eat, or see in the city! We all love a relaxing girls trip to the beach, but, every once in a while, what we crave most is the excitement and culture of all that is New York. The food, the shopping, the endless activities… New York City is a truly magical place if you know where to go (and that's what you have me for!). So, if you're looking for the ultimate girls trip itinerary to NYC, you've come to the right place. I'm going to share the best places to stay in New York City, the best places to eat in New York City, the best places to shop in New York City, what to do in New York City, and sooooo much more!
When to Go on a Girls Trip to New York City
First things first, let's figure out when you're going on your girls trip to NYC! Like almost any location, there are pros and cons to every season. However, if you are looking for the ultimate girls trip experience, I would recommend that you visit New York in the late spring/early summer, fall, or during the holiday season.
During the later spring/earlier summer months (roughly April – June), temperatures range between 55 and 70 degrees, which is much more comfortable than the bitter temperatures in January and February. Similarly, autumn temperatures in New York (September – November) range from about 55 to 75 degrees. If you are dying to see the gorgeous cherry blossoms in Central Park, opt for April. But if you want to see the famous fall foliage, autumn should be your pick.
An entirely different experience altogether is the holiday season in New York City! NYC is known for its festive holiday decor, entertaining Christmas shows, and of course, the impressive Rockefeller tree. If you really want to get into the Christmas spirit, book your flights for December!
Where to Stay on a Girls Trip in New York City
I wrote an entire post on where to stay in New York City, so be sure to check it out for a list of all of my top recs! I think the most important thing to decide when planning your stay in NYC is what neighborhood you want to be in. For a vibey girls trip experience, I highly recommend looking for a place in the West Village, SoHo, Chelsea, or Tribeca! This is where most of my favorite restaurants, bars, and Instagrammable spots are, and it's not nearly as crowded as Midtown or the Central Park area.
However, if you are going for all-out luxury, you'll definitely want to look into the St. Regis, The Carlyle, JW Marriott Essex House, Four Seasons, The Ritz, or The Plaza.
How to Get Around on a Girls Trip in New York City
Most of the time, the easiest way to get around the city is by subway. I know that this can seem pretty daunting (and kind of gross), but if you want to be efficient and save hundreds of dollars per person, just hear me out!
A weekly unlimited MetroCard is $33 per person. Even if you are only staying in New York City for a few days, this unlimited card is 100% the way to go! Each subway ride (one way) is $2.75, so as long as you ride the subway at least 12 times, you are getting more than your money's worth. If you choose to use the subway system, be sure to download the Citimapper app so that you don't have to try to memorize the different lines and stops.
If you don't want to use the subway, the city is flooded with bright yellow taxis. When the number on the top of the cab is lit up, it is available and ready for you! However, if it is not, that means that someone is already in the taxi or the driver is off duty. And of course, there are always Ubers or Lyfts if you don't want to grab a taxi.
To and from the airport, I recommend a taxi, Uber, Lyft, or scheduled car service (no one wants to drag luggage up and down the subway steps!). Traveling throughout the city during the day/early evening, my vote is the subway simply from an efficiency/cost-effective standpoint. Later at night, I would recommend switching back to a taxi/Uber/Lyft just to be safe (especially if you have been out drinking).
What to do on a Girls Trip in New York City
It is literally impossible to run out of things to do in New York City. Every minute of every day, the city is awake and thriving! However, this also means that it is impossible to see it all… especially in just one weekend! If you have never been to NYC before, I recommend you check out my original travel guide to New York City for all of the go-to spots for a first-timer. The activities below are not touristy – they are for those who know and love New York!
The Plaza Hotel – AKA, one of the most iconic hotels in all of New York City! This hotel is beautiful just to walk through, but if you can snag a reservation for tea at The Palm Court, do not hesitate!!! It is such a fun, elegant experience. Reservations can be made a month in advance. I highly recommend that you put a reminder on your calendar right at that one-month mark because reservations go insanely fast!!
It's no Napa, but it'll do! Schedule an afternoon wine tasting at City Winery on the west side of Manhattan and take in the views of the Hudson!
While you're on the west side, walk off your buzz on The High Line. The High Line is an old-railway-turned-public-park, and it is one of the most unique in all of NYC! I recommend starting at Hudson Yards and traveling south toward Chelsea Market.
Hop off of The High Line and explore Chelsea Market! Chelsea Market has some of the city's best eateries and small businesses all in one place. My top recs here are Los Tacos Numero Uno (AMAZING street tacos!!!), Artists & Fleas, and Damselfly Flowers.
Explore the West Village
Ahhh, the West Village. If I ever lived in New York City, this is where you'd find me. Holed up in my brownstone apartment, watching the autumn leaves fall to the pavement as I sip on a cosmo and finish my latest blog post about dating in the big apple.
Okay, okay, so I'm not Carrie Bradshaw! But seriously, the West Village is one of the most romantic, aesthetically-pleasing neighborhoods in Manhattan. To me, the West Village gives off a true New York City vibe. It is filled with all of the best restaurants, mom-and-pop shops, and cafes. Plus, it hosts some of my favorite "tourist attractions" like Carrie Bradshaw's apartment, the FRIENDS apartment, and Washington Square Park! Take an hour or two and get lost in the village. I promise you won't regret it!!
Visit Top of the Rock, The Edge, or Summit One Vanderbilt
Well, I guess I do have a few touristy recommendations! If you aren't a native New Yorker, there is nothing quite like seeing that Manhattan skyline at sunset from the top of a 70+ story building. There are plenty of observation decks in NYC, but my favorite remains Top of the Rock (best view and not as crowded IMO!). The Edge (the largest outdoor observation deck in the western hemisphere) and Summit One Vanderbilt (New York's newest observation deck) are also great choices. Go at sunset for the best photo op!!
Experience a New York City Museum
Truthfully, I'm not the biggest fan of all museums. But New York has some of the best of the best, and they're definitely worth seeing. I recommend the MET, the MoMa, or the Frick.
Travel the World Without Leaving Manhattan
One of the things that I love most about New York City is that it is truly the American melting pot. Soooo many immigrants came through Ellis Island to call Manhattan their home. Today, more than 200 different countries are represented just in New York City alone!! So if you're looking to travel the world without ever leaving Manhattan, you've come to the right place.
Stroll up Mulberry Street in Little Italy to experience the best cheese, cannolis, and espresso. Admire the colors on Doyers Street in Chinatown, then grab a bite to eat at Nom Wah or Wo Hop. Head up to Harlem and take in the culture, art, and music that emerged from the Harlem Renaissance. There are so many incredible things to see, people to meet, and experiences to be had in Manhattan alone!
No, that's not a question!! Cafe Wha? is the name of a prominent rock n roll venue in the West Village. Legends such as Jimi Hendrix, Bruce Springsteen, and Bob Dylan got their start here!! Cafe Wha?'s house band is extremely talented, and they have tons of other acts on the calendar, too.
If comedy is more your style, head a couple of buildings over on MacDougal Street to Comedy Cellar. Comedy Cellar is iconic!! Big-name comics like Dave Chappelle, Jerry Seinfield, and Chris Rock are known to pop by every now and again, but it's never announced until they are on stage! For this reason, they always make you seal your phone in a bubble mailer when you come in as there is no filming or recording of any kind allowed.
Ever seen the movie "Serendipity?" Remember that scene where Jonathan and Sara share a frozen hot chocolate after their meet-cute at Bloomingdale's fighting over the infamous cashmere gloves? Yes, this is the place!!! Serendipity 3 is an eclectic, Instagram-worthy restaurant that is known for its drinks and desserts. I recommend their boozy frozen hot chocolate!
There are tons of boats swarming the waters around New York City, but TRUST ME when I tell you that Classic Harbor Line is the only one that you should consider!!! They are slightly more expensive than some of the other cruise lines, but it is sooooo worth it for the quality and service that you receive.
Classic Harbor Line offers tons of different cruise options from a sunset and sightseeing cruise to a boozy brunch. All of their boats are luxury vintage yachts, which is the ultimate river cruise experience (and, honestly, the only one that's worth your while in NYC IMHO).
Listen to Jazz Music at Birdland or Coby Club
I'm a jazz music fanatic, so I always love listening to live jazz music while I'm in the city! Grab a few drinks at Birdland or Coby Club, sit back, relax, and lose yourself in the soul of the music.
I mean, you can't really go to NYC without going to a Broadway show, can you?! The best shows for a girls trip are Wicked, Mean Girls, Lion King, Kinky Boots, or Pretty Woman.
Wander Through Central Park
You could spend an entire day in Central Park and still not see it all! I love just exploring the park. For my go-to stops, check out my weekend guide to NYC!
Where to Eat on a Girls Trip in New York City
Let's be honest… a trip to New York City is really just a prolonged food tour! Whenever I plan my trips to NYC, I start by figuring out where I want to eat (because there are only so many meals in a day!). There are hundreds of incredible restaurants in the city, but here are some of the best I've tried!
This is a new find for me, but it is now firmly at the top of my list!!! Like many NYC restaurants, it doesn't look like much from the outside, but the vibe once you walk past the velvet curtain is unmatched. Alice serves Italian/seafood cuisine that is to die for (I recommend the agnolotti cacio e pepe!).
If you are going to eat in the Times Square area, I recommend Carmine's! Carmine's Italian Restaurant is perfect for a group because all of the plates are sharable. Get the penne a la vodka!!
Treat yourselves to a classy New York City brunch or lunch at Sarabeth's right across the street from Central Park. Weather permitting, grab a seat outside on the patio and watch the horses and carriages stroll through the park! Highly recommend the avocado toast with smoked salmon. The bread is perfectly crisp, the avocado is always fresh, and the salmon is *chef's kiss*. And don't forget about the mimosa carafe for the table!!
If you find yourself famished from a morning of shopping on the Upper East Side, stop into Serafina for a nice lunch. Just be sure to dress "smart casual" as there is a dress code!
Dante has become a lot more popular within the last couple of years. A lot of people go here for pre-dinner drinks, but their food is definitely a winner in my books, too.
Ahhh, the ultra-famous Carbone! This place is nearly impossible to get into (you'll likely be stalking Resy for weeks until you get really really lucky), but it's worth it if you can get a res! Carbone is definitely a see-and-be-seen type of vibe. It's a known celebrity hotspot in the city!
If you can't get into Carbone, grab a reservation at Lupa. To me, Lupa is like Carbone's little sister – it still has fantastic Italian food, but it's not as expensive or as difficult to get into as Carbone is.
Jack's Wife Freda is known for their breakfast/brunch menu! I would say that this is more of a comfort food spot (they serve American-Mediterranean cuisine).
In the heart of Midtown (the Flatiron district, to be exact!) is Eataly. Stop by the counters, peruse the market, or head to the rooftop for a bite to eat!
I recently discovered this burger joint in the East Village, and I'm in love. Order the El Chapo!! And plan this dinner for a night when you're down for an NYC speakeasy experience… more on this later!
Le Bernadin is a Michelin-starred restaurant in the Times Square area. It's pricey, but holy moly is the food good!!!
Peter Luger has been around since 1887, and it has been awarded the best steakhouse in New York City for decades! The restaurant itself isn't fancy, and you'll have to travel across the bridge to Brooklyn, but Y'ALL – if you like steak, you HAVE to go here!!!
JETSET TIP: Peter Luger is cash only, so be prepared!
View this post on Instagram
While we're talking about Brooklyn, I have to mention The River Cafe! Another Michelin-starred restaurant, The River Cafe has one of the best views of the Manhattan skyline. Highly recommend breakfast or lunch here!
View this post on Instagram
Patisserie Chanson has one of the more unique food experiences that I have discovered in New York City. For $75 per person, you will get six courses of decadent desserts! I'm not much of a sweets person (I usually gravitate more toward savory options), but I was really impressed by this experience.
The RH New York is a fun place to grab lunch or dinner on a girls trip!
For $65, you and your girls can enjoy all-you-can-eat Italian food and all-you-can-drink wine. It's like the all-inclusive restaurant of Little Italy!! One of the BEST dinner deals in the city by far, and sooooo fun for a girls trip.
Yet another Michelin-starred restaurant (there is no shortage of them in NYC!), Kanoyama has a fabulous menu of some of the best sushi I have ever had. Don't sleep on the sake!!
You guys know how much I love Mexico/Mexican food! My fav in NYC is Cosme. I mean can we TALK about these churros?
View this post on Instagram
Pizza
View this post on Instagram
If you go to New York City and you don't get a New York slice, did you even go to New York City?!?! There are so so many pizza joints in the city, but here is a quick list of my favs:
For a cheap slice, head to Little Italy Pizza or Champion Pizza.
Bagels
And of course, we can't forget about the NYC bagels! My absolute favorite isTompkins Square Bagels (cash only!!), and I also love Ess-A-Bagel, or Russ and Daughters.
Where to Brunch on a Girls Trip in New York City
Brunch is a religion in New York City, so buckle up!!!
Inspired by the pastel colors of the Italian Riviera, Pietro Nolita is a little Italian restaurant that offers an authentically Italian menu created by Pietro's mother and grandmother, both of whom live in Milan. The restaurant is vibrantly PINK, making their a super fun spot to snag brunch with the girls just for the girly ambiance. I mean, who doesn't want butternut squash ravioli or homemade carbonara for breakfast am I rite? If you want to stick to the brunch classics you can also try their Pink Pancakes.
View this post on Instagram
If you're craving the perfect smoked salmon bagel and other Jewish comfort food favorites, make your way to Russ and Daughters on the Lower East Side. Get an order of their homemade potato latkes and matzo ball soup while you're at it. This spot can be sit-down but it's also perfect to grab and take to a central park picnic!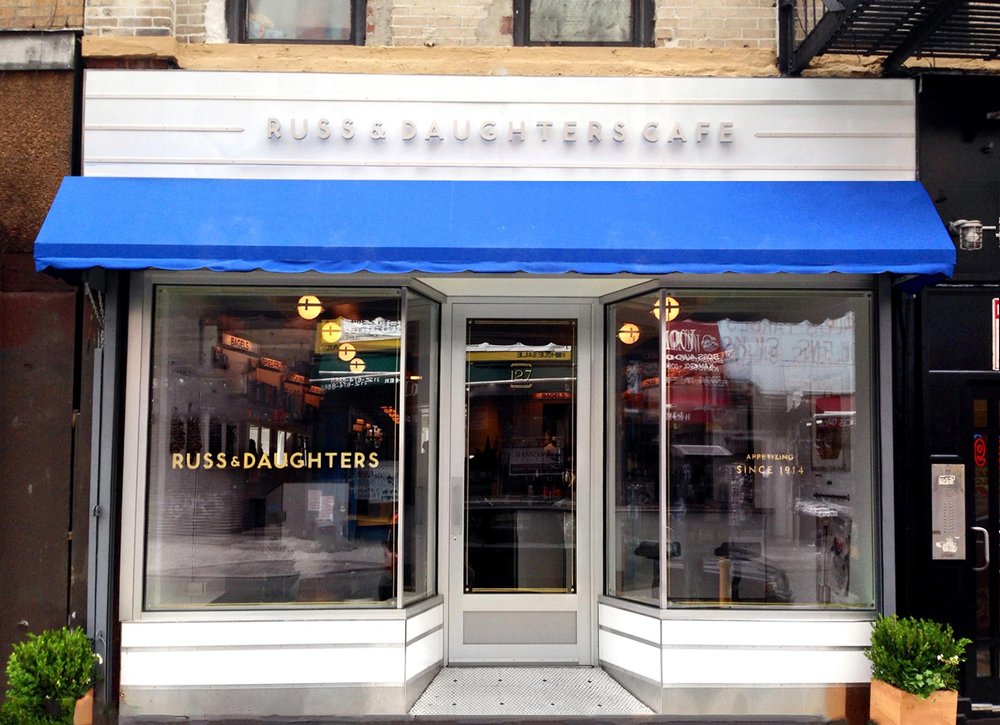 Photo via Russ & Daughters
View this post on Instagram
For just $25, you can get bottomless mimosas or bellinis at The Horny Ram on the east side of Manhattan! I had their breakfast burrito when I went, and it was great!
View this post on Instagram
Unlike most restaurants that only serve brunch on the weekends, The Grey Dog has brunch available every day until 5 pm!!
This iconic French restaurant is celebrity central. Soooo chic and very much a place that you want to be seen!
View this post on Instagram
Three words: brunch all day!! MUD is known for its brunch which usually turns into a party on the weekends.
View this post on Instagram
The brunch at Barbounia is slightly more formal than some of the other options on this list, but it's a favorite of mine! I love Mediterranean cuisine, so Barbounia really hits the spot.
La Sirene has been named the best brunch in NYC, and for good reason! They have locations in both SoHo and the Upper West Side, so it's a convenient place to go whether you find yourself uptown or downtown.
Another fabulous French restaurant with a great brunch menu!
View this post on Instagram
In the heart of Midtown, you will find The Mean Fiddler and its bottomless brunch! Super fun vibe if you like to party at 11 am!
Known all over the city for their pancakes, Clinton Street Baking Company is the place to go for a wholesome American breakfast with the gals (great for the day after a night out!).
Tara Rose offers bottomless brunch ($25 for 90 minutes!!). However, they only allow this if everyone in your group participates because they just drop jugs of mimosas and Aperol spritzes at your table (the best way to bottomless brunch IMO).
Where to Shop on a Girls Trip in New York City
The shopping in New York City is unmatched. Whether you are looking for a gorgeous luxury bag or a cool vintage jacket, NYC's got it all.
Fifth and Madison Avenues
Perhaps the most iconic and popular place to shop is on the Upper East Side. Fifth and Madison Avenues have all of the luxury name-brand stores such as Louis Vuitton, Chanel, Gucci, YSL, and Prada. Department stores such as Bloomingdale's, Bergdorf Goodman, and Saks Fifth Avenue can also be found here!
West Village
I've said it before, and I'll say it again – the West Village just can't be beaten! It is the most charming, New York City neighborhood there ever was. And so, understandably, the shopping there is a vibe (head to Bleeker street for my favs!).
Love Shack Fancy has stores all over the U.S., but the West Village location is something special! LSF's style is fairly preppy and girly – it reminds me of a Southern sorority girl (in the best way!!).
SoHo
If you're looking for a solid mix of luxury and vintage/mom-and-pop shop stores, head to SoHo. Luxury brands such as Chanel and Prada have smaller locations in SoHo, but the best stores around here are going to be on Broadway and Prince Street.
Photo courtesy of What Goes Around Comes Around
*Cue the JT song* One of my favorite SoHo shops is the vintage store What Goes Around Comes Around. WGACA is an elevated second-hand store, meaning that they sell tons of certified luxury goods that are pre-loved!
Maybe this makes me an old lady, but I LOVE going into The Laundress!!! As you may have guessed, The Laundress sells luxury laundry and fabric care. I mean, if you're going to buy that expensive cashmere sweater, you should make sure that you have what you need to take great care of it, right?!
I feel like everyone and their mother has Mejuri's jewelry. One of their brick-and-mortar stores lives on Spring Street in SoHo!
NoLita
Just east of SoHo is NoLita, which also has great shopping!
Sézane has the cutest storefront – definitely a place you'll want to snap a photo at! The items inside are just as chic, btw.
One of my favorite jewelry stores in NYC!
Hudson Yards
Hudson Yards hosts a tonnn of shops – you could literally spend an entire afternoon shopping in here. If the weather isn't ideal, I'd recommend coming here instead of walking around shopping on the streets!
Chelsea Market
I'm a big fan of Chelsea Market (as I already mentioned). Grab a taco at Los Tacos Numero Uno and pop into Artists & Fleas!
Where to Go Out on a Girls Trip in New York City
A night or two out on the town is a must for a girls trip in the city!!! There are hundreds of bars, but here are my go-to's.
The Best Rooftop Bars in NYC
Instead of paying for a $45+ ticket to an observation deck, buy a drink or two at a rooftop bar and get similar views! You really can't go to NYC without going to a rooftop bar.
My all-time fav! Nothing tops Skylark in my opinion. It's so chic, the views are incredible, and the craft cocktails are soooo yummy!
The best view of the Manhattan skyline from Brooklyn (on top of 1 Hotel). If you don't drink, Harriet's also has great healthy juices on the menu!
Another fun one over in Brooklyn with sweeping views of the skyline and bridge!
Magic Hour is perfect for a girls trip because everything is PINK! This is a fun place to hang out and get a good view of the Empire State Building. You can even play a round of mini golf up here!
This Hamptons-inspired rooftop in Chelsea is so chic. I love the decor here! Everything is a photo op.
The Best Bars with Live Music in NYC
You can find live music all over the city (just walk around in the East Village or on the west side and pop into a dive bar!), but these are my top picks.
Cafe Wha?
Don't forget about Cafe Wha?! Such a fun place.
View this post on Instagram
On Friday nights, Haswell Greens has dueling pianos! SO fun!! They also host a drag brunch on Sundays.
Coby Club
View this post on Instagram
Mentioned this one earlier as well, but you really can't miss it!
The Best Bars to Dance at in NYC
Get those dancing shoes on, ladies! It's time to hit the dance floor!
Short Stories has a bit of a younger crowd, but it's definitely lively!
Tao has locations all over NYC. They are a restaurant by day, and a high-end nightclub (dress code and all) by night.
View this post on Instagram
Downstairs at Kind Regards, you'll find a dance floor complete with a disco ball! This place is a bit smaller and isn't a true club, but it kind of feels like one on a Friday or Saturday night!
View this post on Instagram
One of the chicest spots downtown IMO. It's tough to get into, but always a blast!
If you're looking for a wild night out with your girlfriends, or are looking to see the latest hot DJ, check out LAVO in New York City, and be prepared for a strict dress code and cover.
Super fun spot over by Madison Square!
The Best Speakeasies in NYC
Speakeasies are some of my favorite bars to go to. I love the intimate, old-timey feel, and they usually have some of the best craft cocktails out there!
My faaaavorite speakeasy in New York!!! Garfunkel's is located on the second floor of The Burgary on the Lower East Side. To enter, you'll have to go through a bank vault door, up the stairs, and into the old hideout of corrupt bankers Garfunkel and Tauster!
This place is first come, first serve, so I recommend getting there early! Since they are pretty small, they only allow groups of 6 or less just FYI.
View this post on Instagram
This West Village speakeasy was opened by a group of friends in the restaurant industry back in 2004. To enter, you have to go past the fortune teller's lair!
This speakeasy just opened in May of 2022, so I haven't gotten the chance to see it IRL yet! PS is located in a food and beverage shop called Pine & Polk, but behind a shelf of fancy chocolates lies the speakeasy. This place was started by two girls who met in San Francisco (my hometown!!), so I am excited to see it!
Patent Pending has a super cool history (much like Garfunkel's does). 100 years ago, Nikola Tesla tested GPS and WiFi wavelengths right in this building!! The bar is a nod to those who think outside of the box and make our world what it is today.
There are only two speakeasies in all of New York City that were running during prohibition and are still open today, and The Back Room is one of them! This place will absolutely take you back in time.
The Best Cocktail Bars in NYC
New York has some of the swankiest cocktail bars I have ever been to. Some of them are tough to get into, but totally worth it!
Probably the most difficult cocktail bar to get into on this list would be The Polo Bar (owned by none other than Ralph Lauren). The masculine, wealthy vibes are immaculate!
View this post on Instagram
This is a cute little spot on the west side. Their happy hour is great!
The Happiest Hour has a tropical, girly vibe (my fav!!).
Located in The Jane Hotel, this bar is adorned with eclectic decor. Definitely a fun little spot to grab a drink with your girls!
Hotel Bars
You really can't go wrong with a five-star hotel bar. My favorites are The Carlyle or St. Regis!
The Most Instagrammable Spots in New York City
You can check out a full list of the most Instagrammable places in New York City here, but for a girls trip specifically, here are my favorites!
Pietro NoLita
This all-pink cafe is too cute to pass up!
Top of the Rock
JETSET TIP: To get the best photo possible, arrive about 20 minutes before your ticketed time and get in line. Once inside, skip past the history lesson and photo op (just kindly let them know you aren't interested). Ride the elevator to the top, but as tempting as it is to stop on that first level and take it all in, keep going! There are three levels to the Top of the Rock, and the best view with the fewest number of people will be the third one. Most people stop to take photos on the first level, but if you get up to the third level before anyone else, your photos will be sooooo much better!
Magic Hour
Magic Hour is filled with Instagrammable moments!
Skylark
Love love love this place. You will get the best skyline views here!
Carrie Bradshaw's Apartment
I mean, you have to channel your inner Sex and the City and take a photo here! Whether you're a Carrie, Samantha, Charlotte, or Miranda, this is an iconic spot.
Bow Bridge
One of the most romantic spots in Central Park (along with Bethesda Terrace – my personal fav in the park!).
The MET
If you're a Gossip Girl fan, you're going to love this one! The MET steps were where Blair, Serena, and their friends ate lunch every day at school. A lot went down on those steps, so it's definitely a fun photo! If you're not as much of a GG fan, this is still a beautiful place for a photo. I highly recommend the breezeway above the main lobby area and the giant staircase!
Brooklyn Bridge
View this post on Instagram
Head over to Brooklyn an hour or so before sunset, grab a coffee or juice, and then walk the Brooklyn Bridge back over to Manhattan for some of the most epic photos you'll get on your trip!
What to do on a Girls Trip in New York City During the Holidays
The holidays provide a whole different set of activities for a girls trip!! Lucky for you, I already wrote an entire guide on New York City during the holiday season that is jam-packed with everything you need to know about visiting New York around Christmastime. You're welcome!!
What to wear in New York by season
Fall and Winter in New York City outfits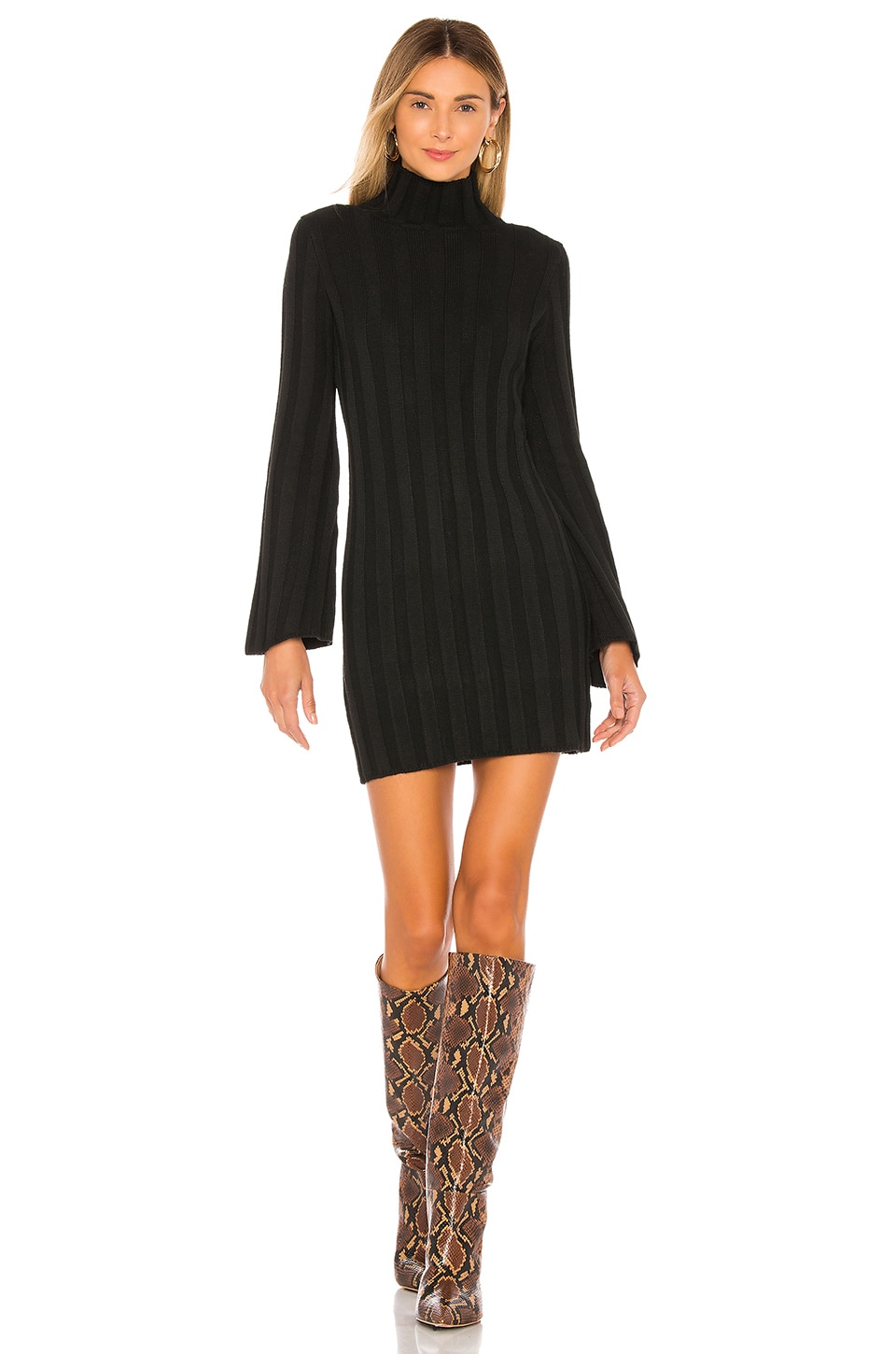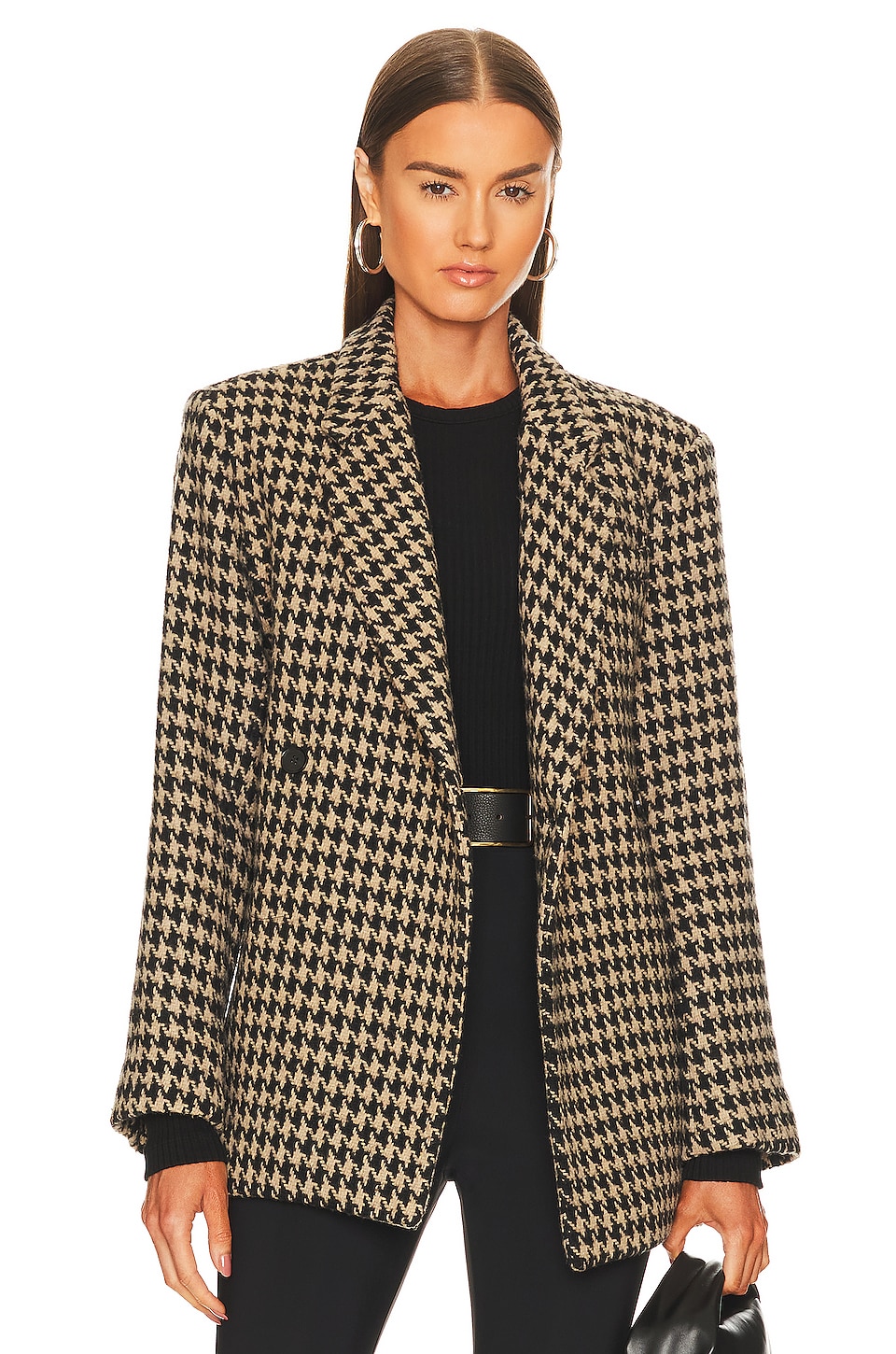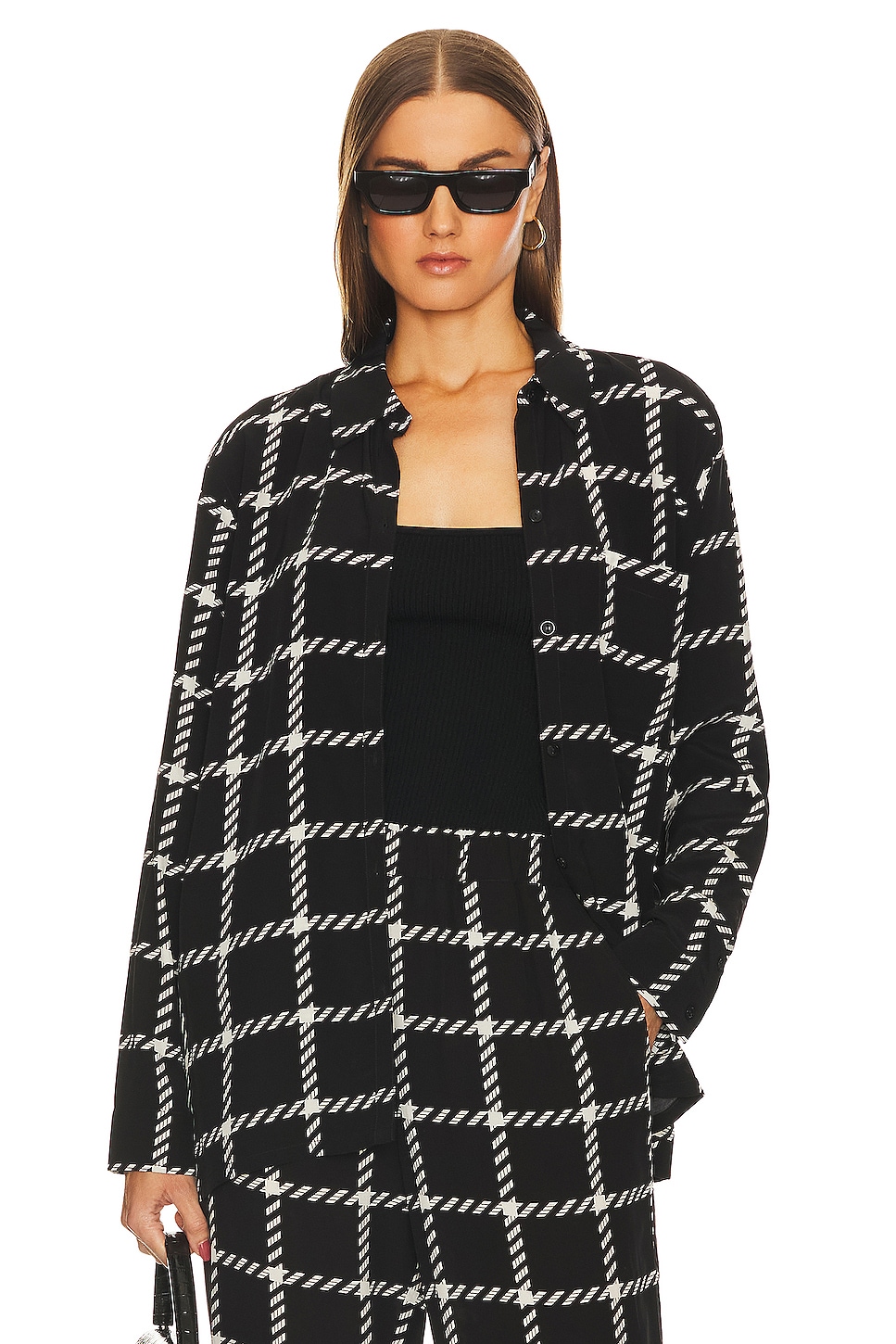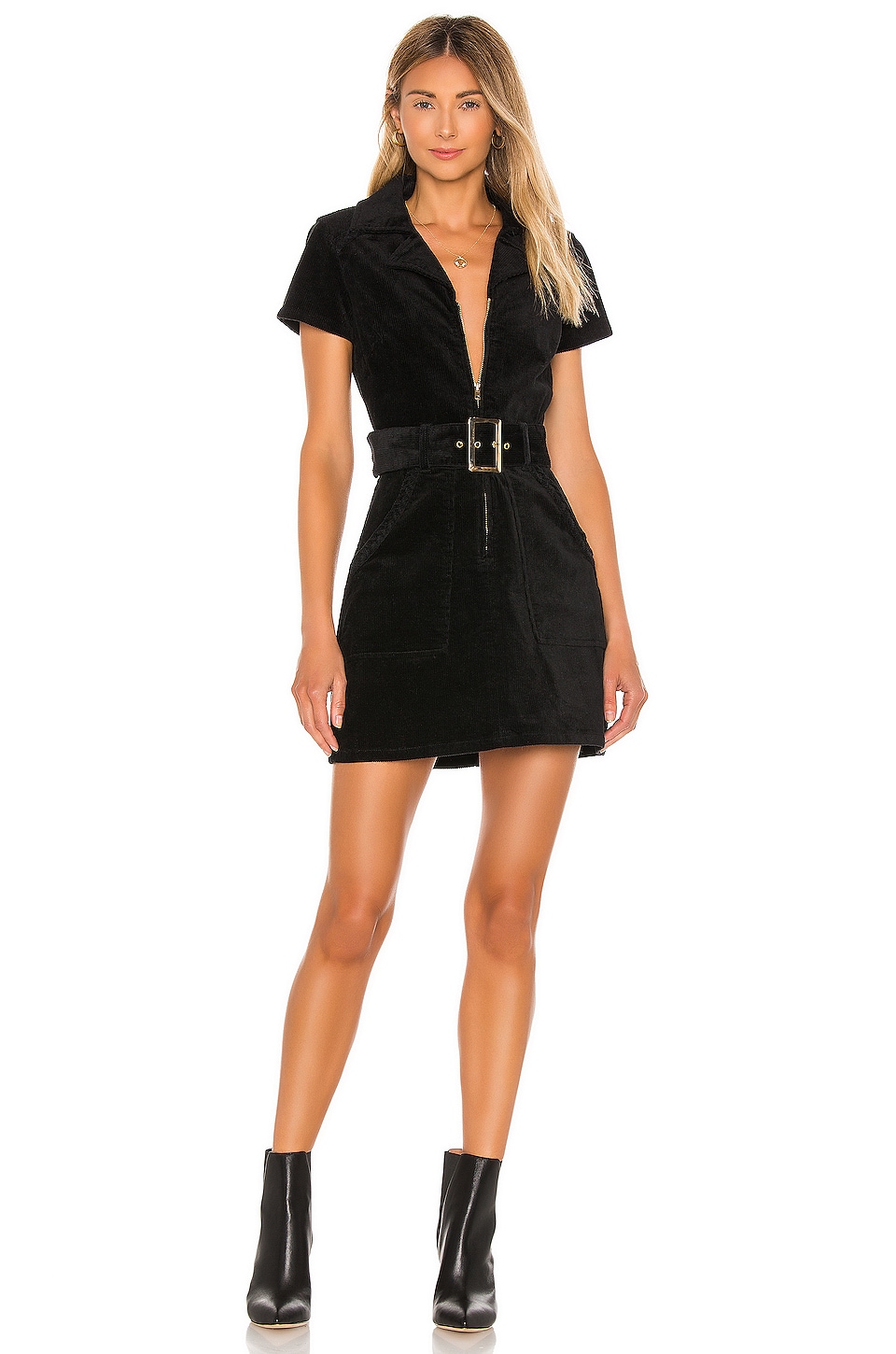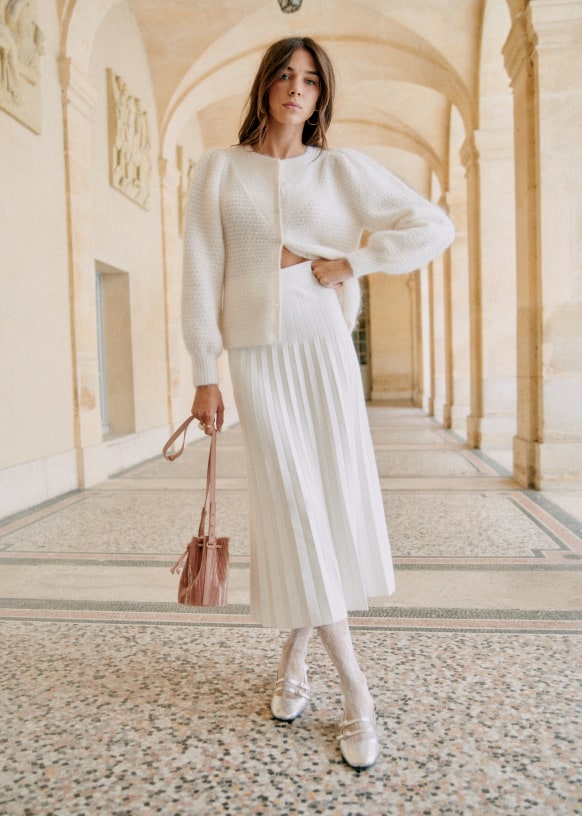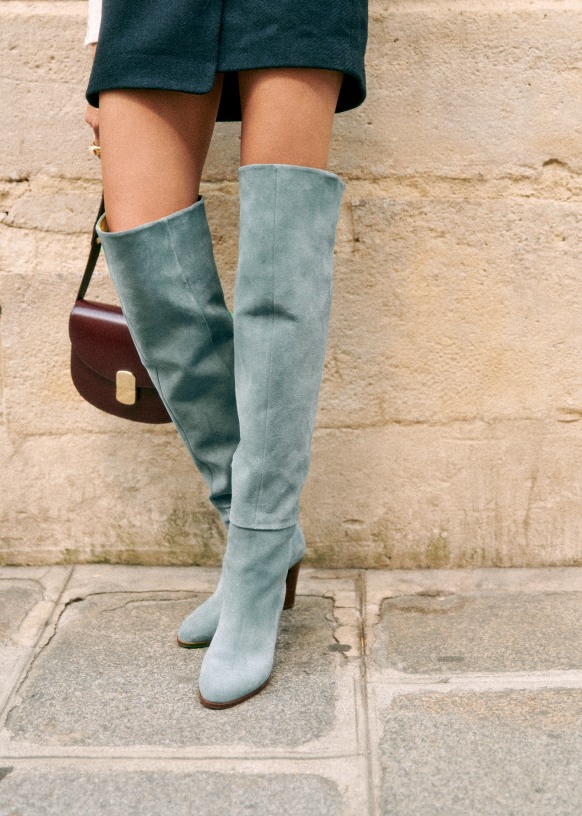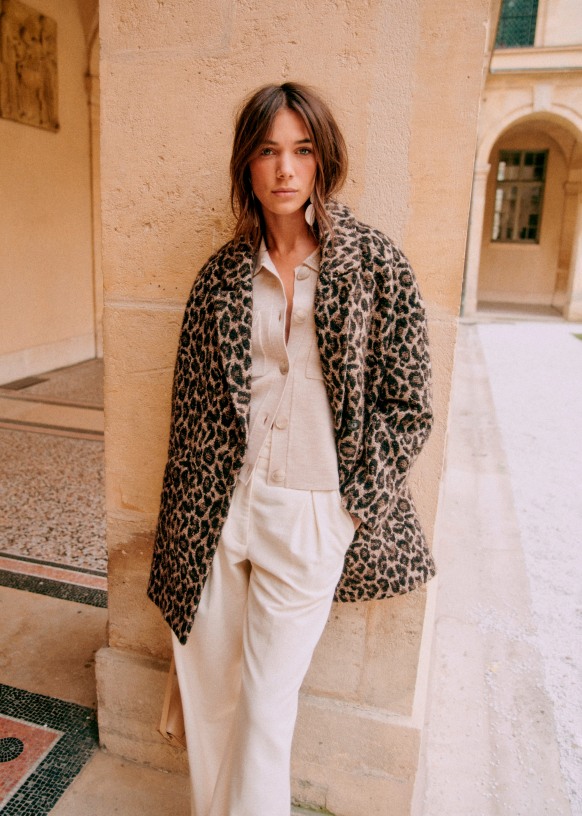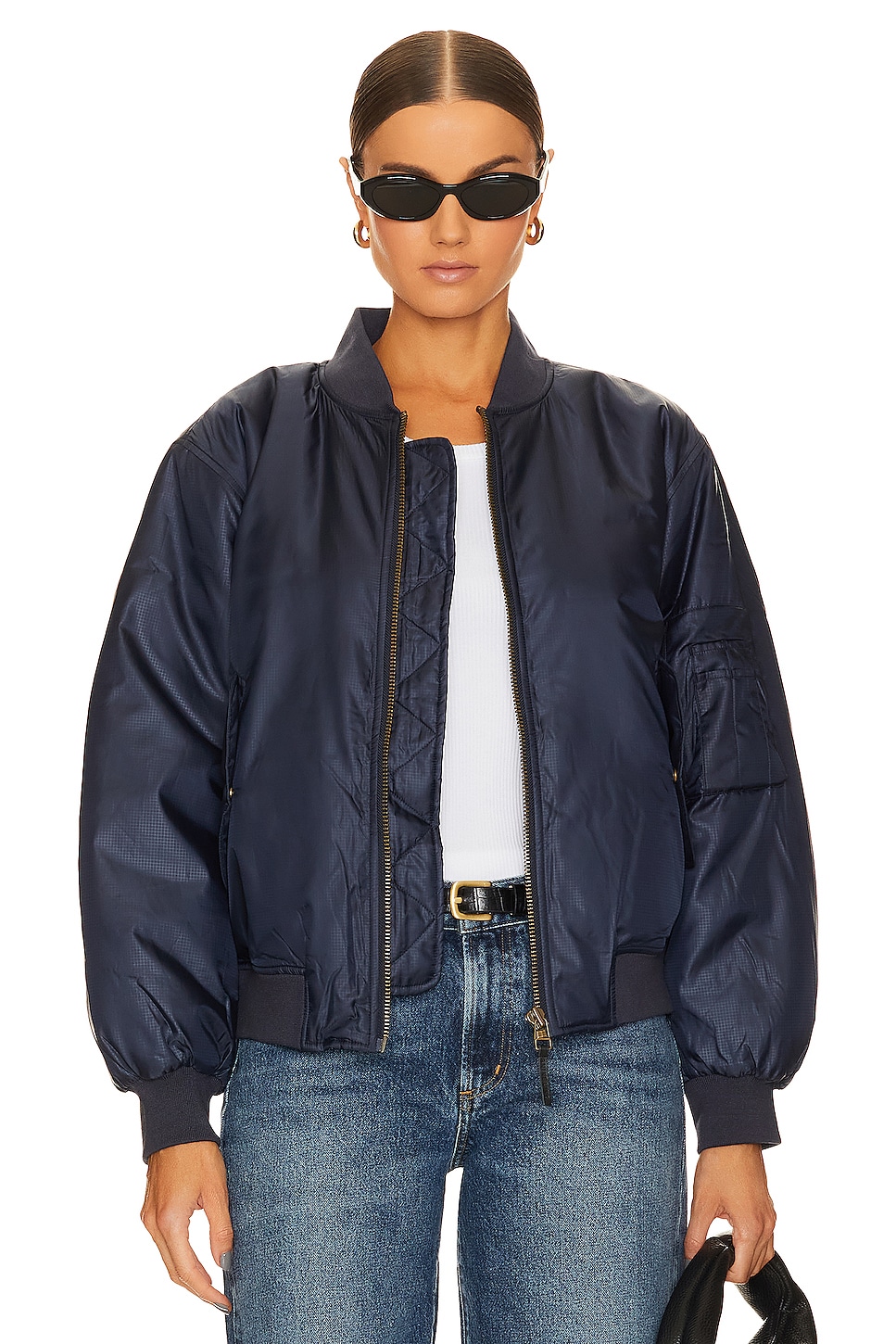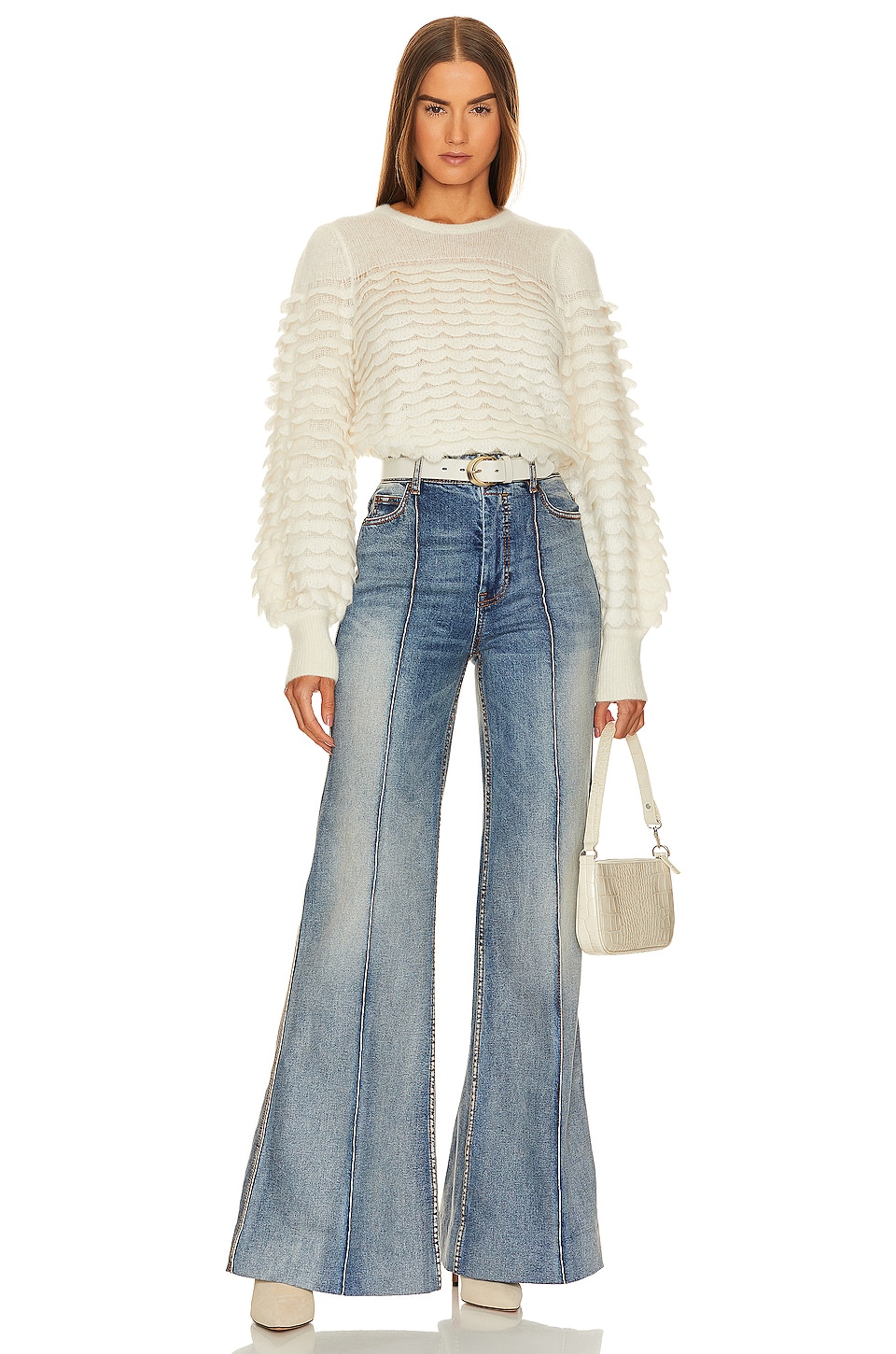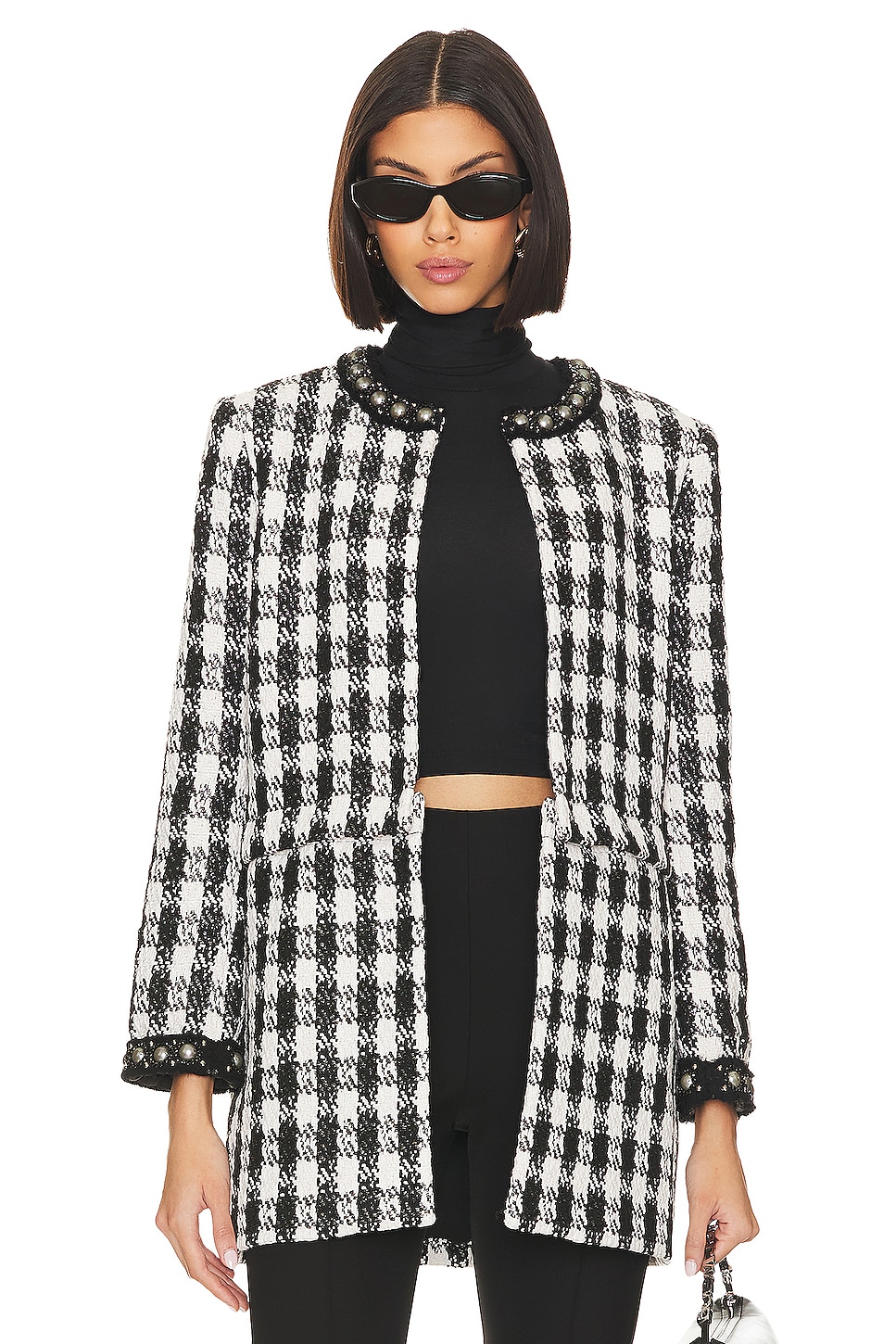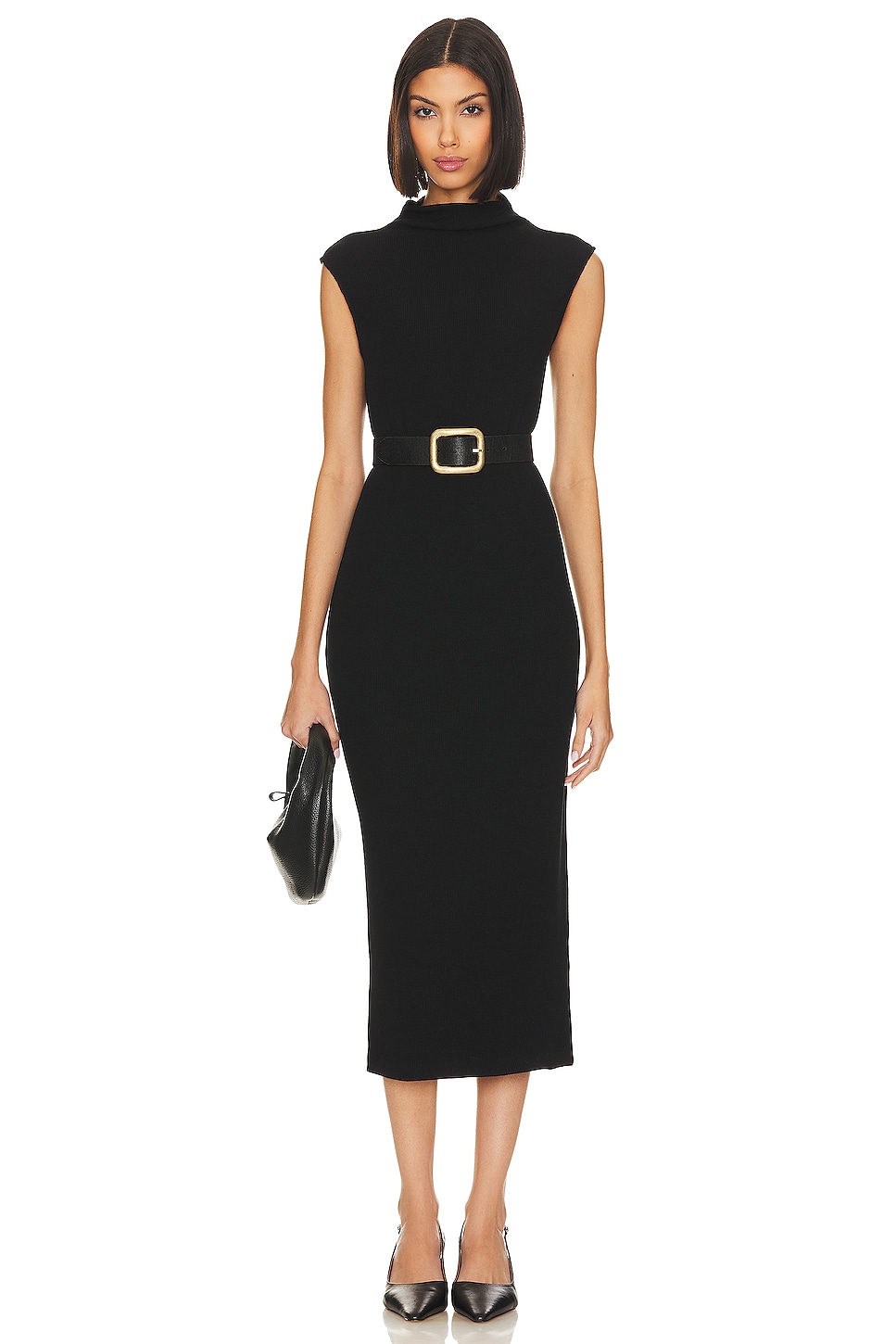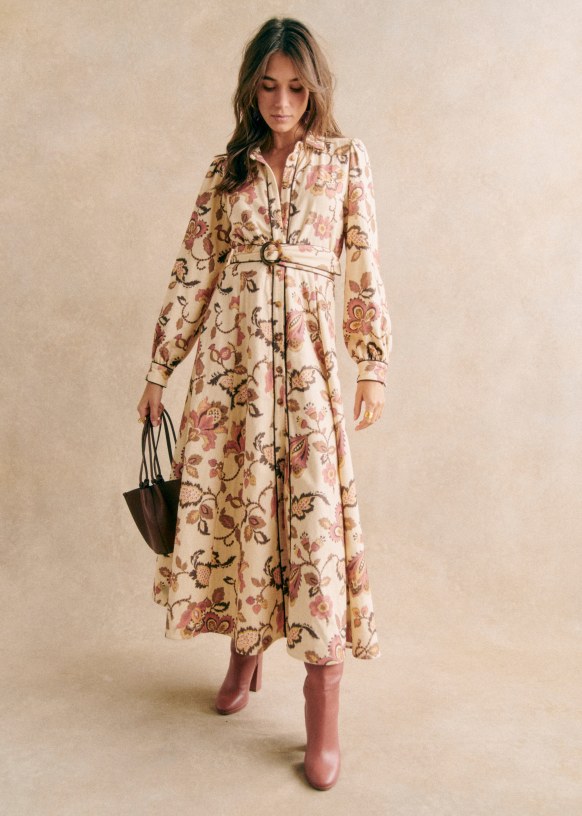 Summer in NYC – what to pack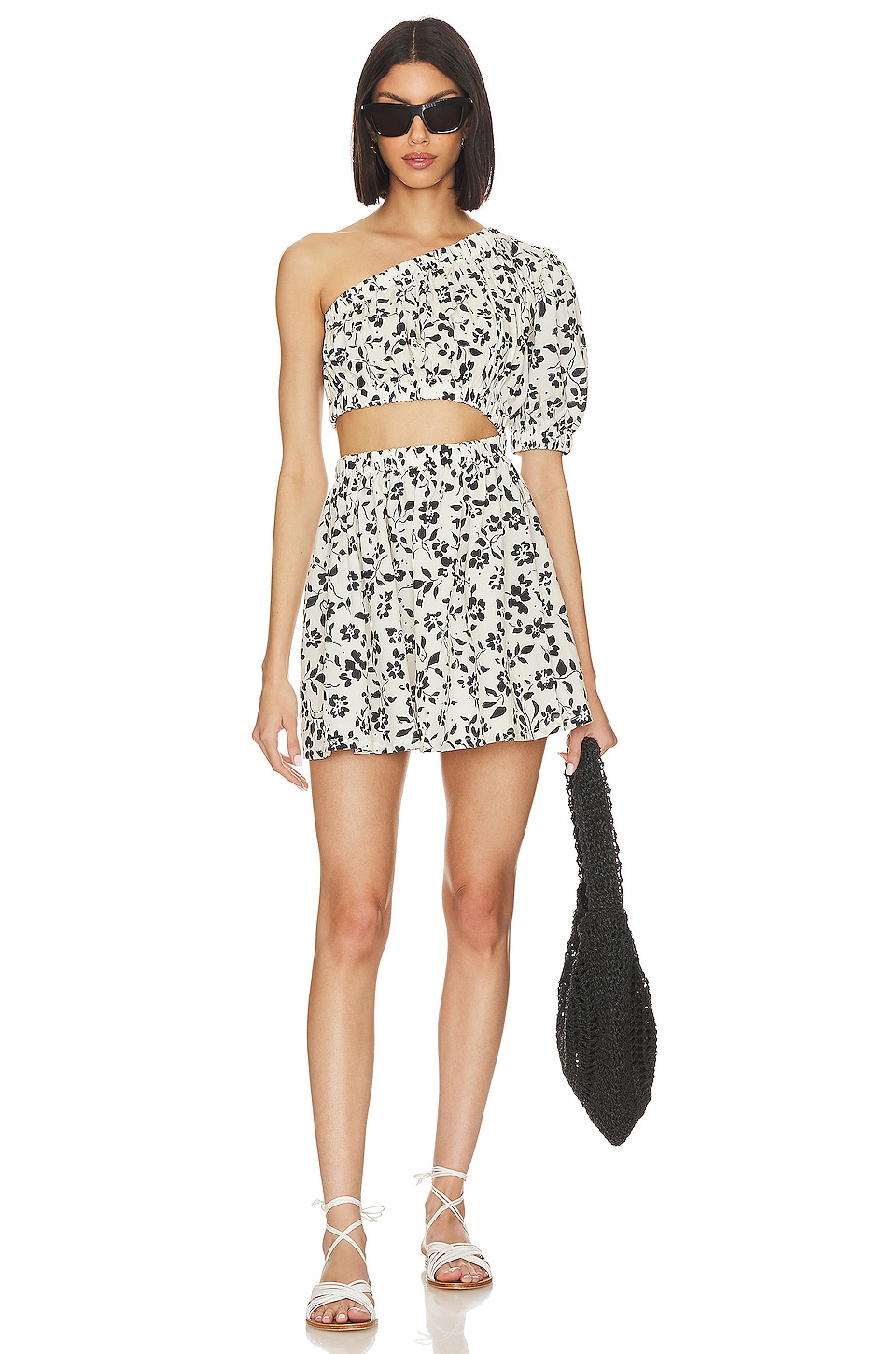 one of my fav dresses – so comfy and chic!!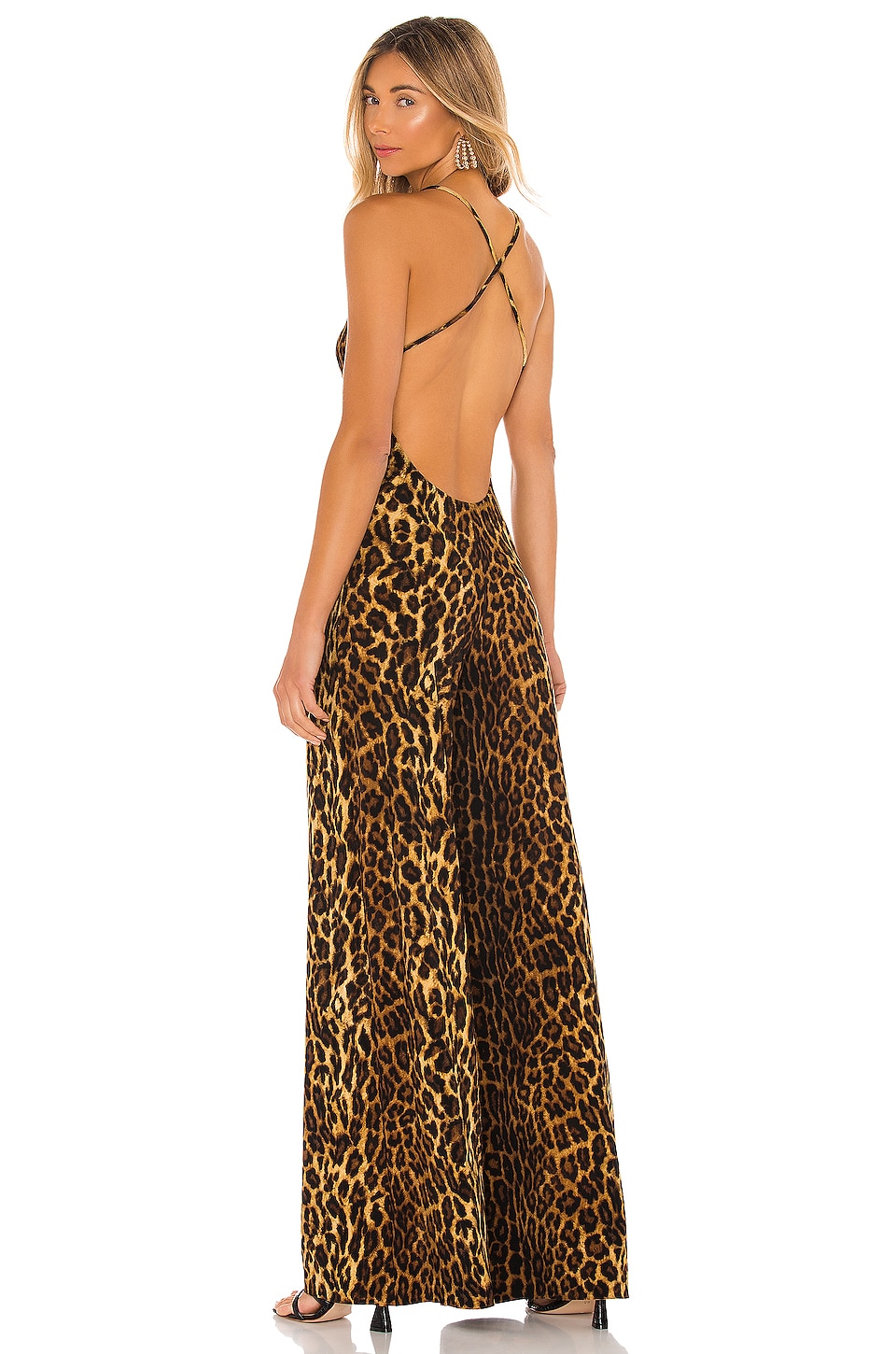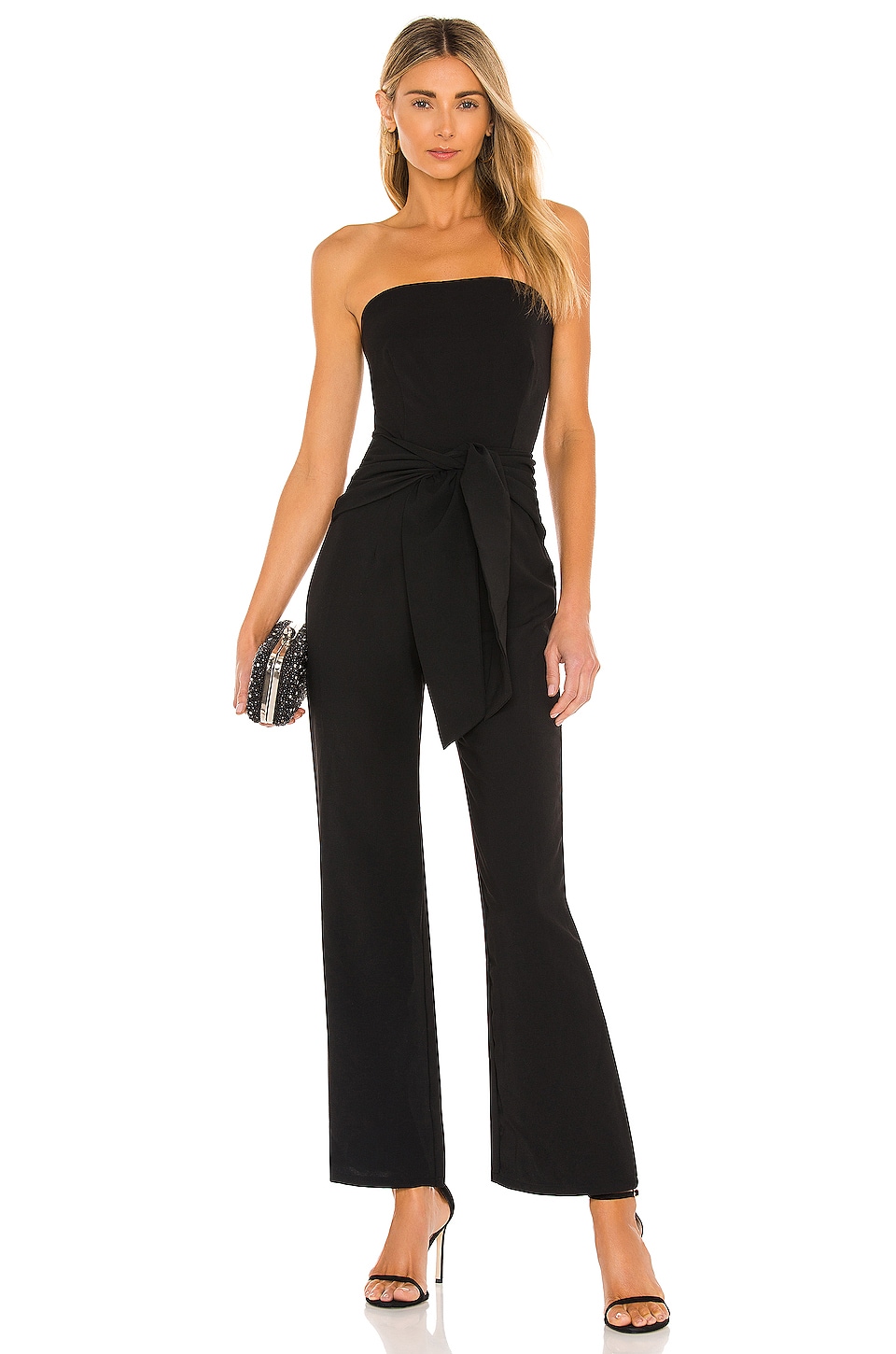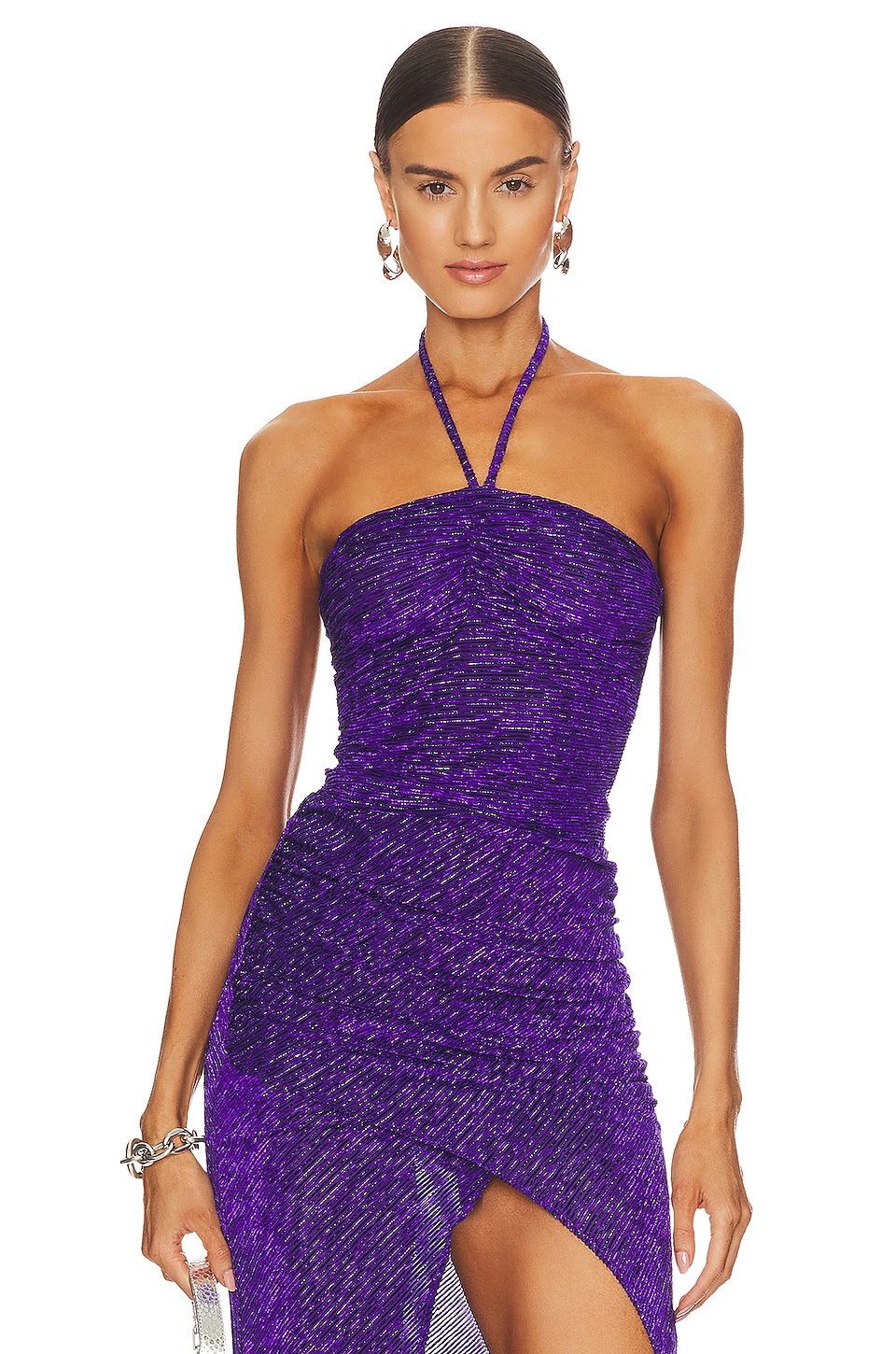 Spring in NYC – what to pack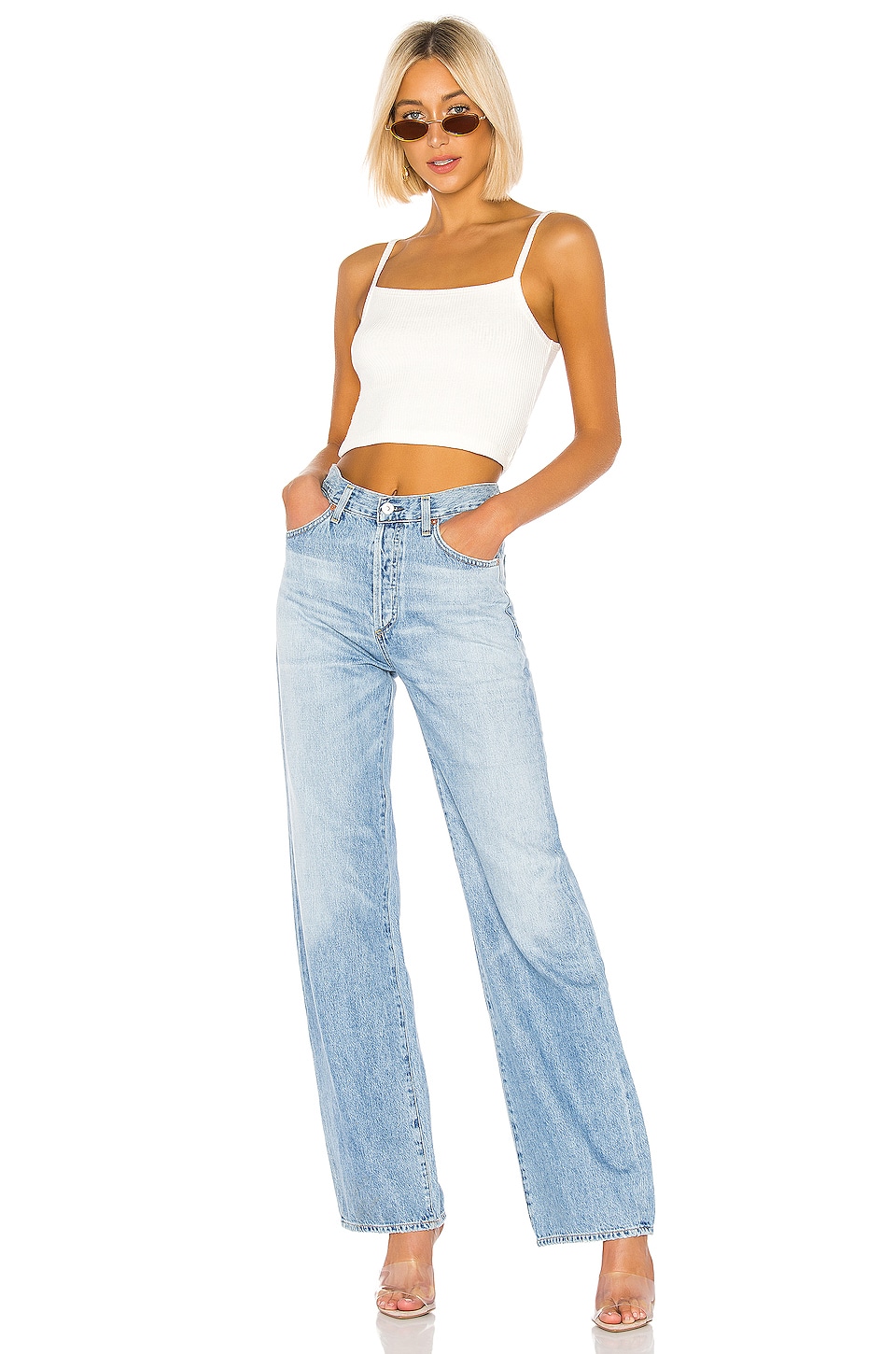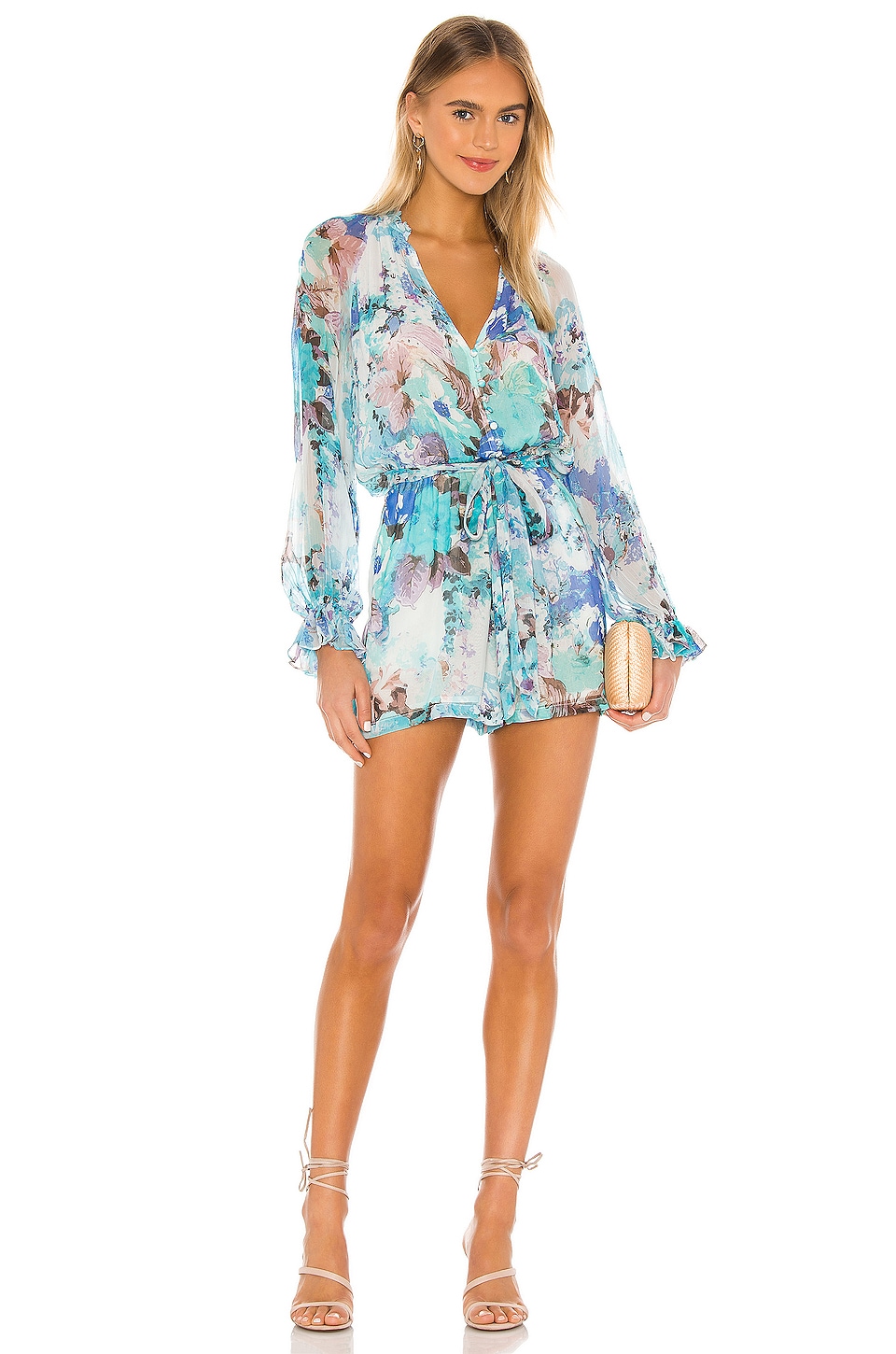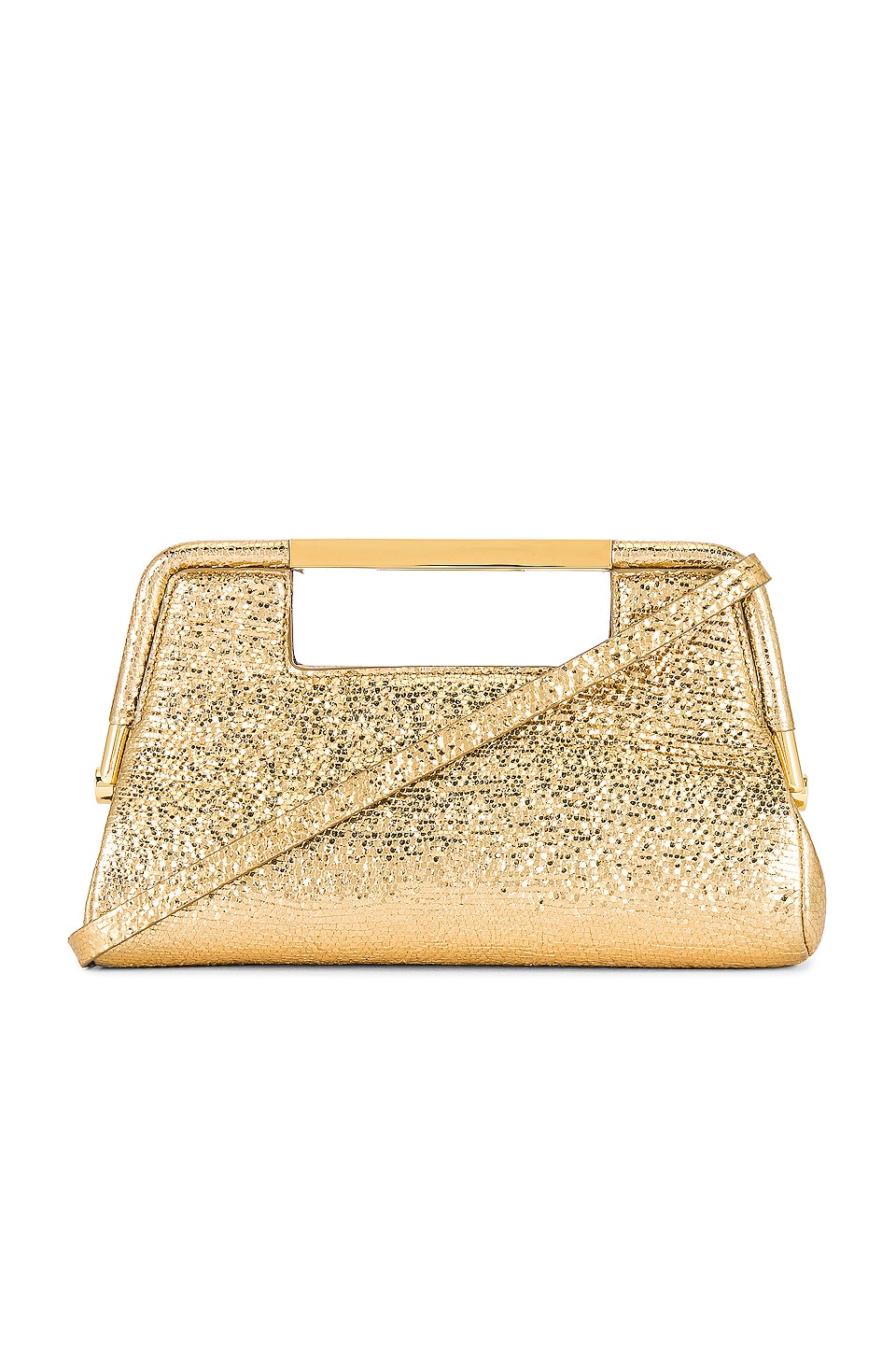 Fall in NYC- what to pack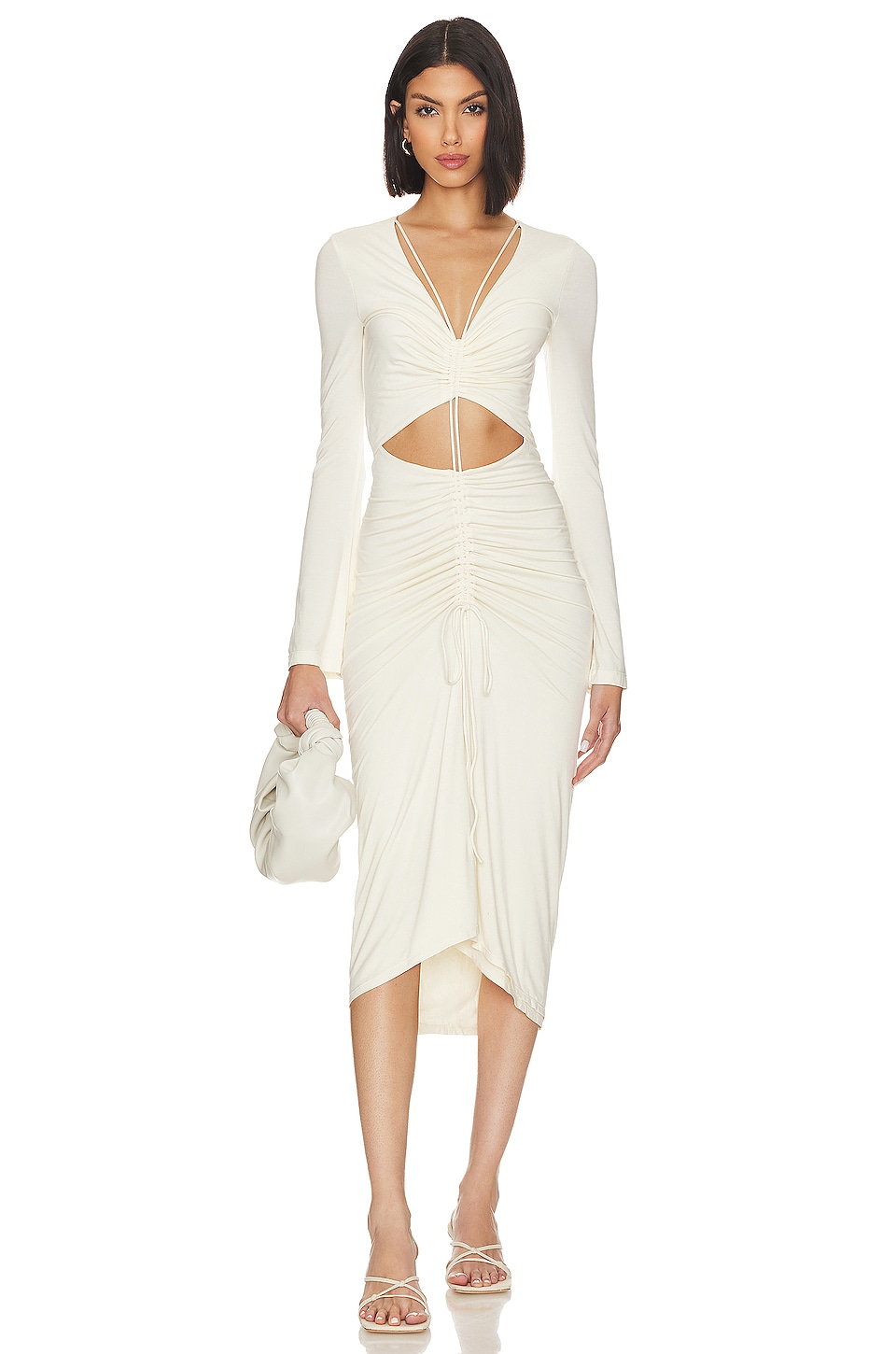 Winter in NYC – what to pack
Pin this for your next girls trip to New York City!
Looking for more NYC content? Check out these blog posts!