The Best Places to Travel if You Are Unvaccinated
In these crazy pandemic times, travel restrictions and regulations for both the vaccinated and the unvaccinated are always changing. Traveling while unvaccinated, whether domestically or internationally, can definitely introduce some extra challenges. But it's not impossible. There are plenty of destinations welcoming unvaccinated tourists, with ample requirements to make sure you're traveling there safely, and keeping the locals safe, such as a negative Covid test. So where are the best travel destinations that don't have a quarantine for unvaccinated travelers in 2022?
Please note that the Centers for Disease Control and Prevention continues to recommend delaying travel until you're fully vaccinated. If you do choose to travel, take a test before you go! Whether you're vaccinated or not, I always think this is the most responsible thing to do. The CDC also reminds travelers that "wearing a mask is required on planes, buses, trains and other public transportation within and out of the U.S."
Important Tips for traveling internationally without a vaccine
Get travel insurance with

Cancel For Any Reason

coverage since travel entry requirements are fluctuating all the time! It's scary to think what would happen if you book a nonrefundable flight and hotel, and a week before your departure, your destination stops allowing in unvaccinated travelers. If you have insurance with "Cancel For Any Reason",

you'll be able to cancel your trip and get your money back.
Confirm if any of your must-do experiences, like restaurants, activities, or bars and clubs, require a vaccine. Definitely check that your hotel doesn't have vaccine requirements, as well.

Get a direct flight to your international destination. In any other case, you would need to comply with the requirements of your transit country.
Check if there's a travel app that your destination country uses that will accept your pre-departure negative COVID-19 test result. This could make it easier to visit any bars, hotels, shops, restaurants and museums you'd like to go to!
Where You Can Travel Right Now if You are Unvaccinated
Note that this is not an exhaustive list, but some of the most popular and best travel destinations currently allowing unvaccinated tourists.
Hawaii
There are no longer ANY rules for testing or vaccination required to come to the Hawaiian islands from the mainland – Yay!!! You can look at HawaiiCovid19.com for more info.
Mexico does not currently have any testing requirements to enter, for unvaccinated or vaccinated travelers, however, you do need to test negative returning to the USA. I recommend stocking up on these tests and bringing them with you on any international trip! You do the test in 15 minutes in your hotel room on facetime with a doctor – super easy. I use them on every international trip.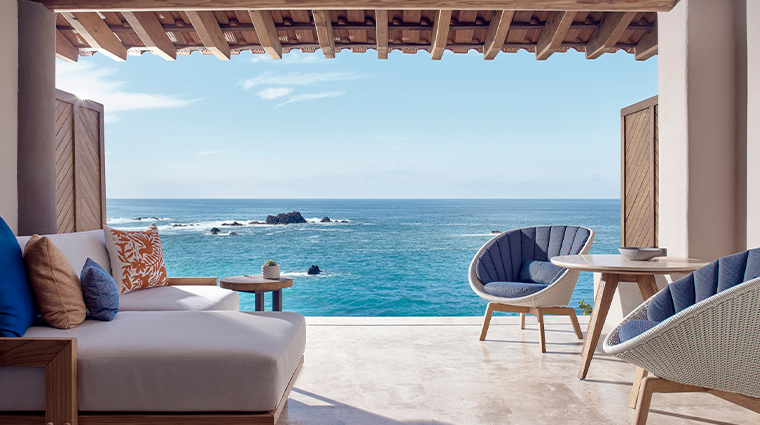 Effective March 19th, 2022, all travelers are no longer required to present a COVID-19 negative test result or proof of vaccination! All travelers are still required to complete Aruba's Embarkation/Disembarkation Card before arrival, which is the country's digitized customs and immigration process. Aruba Visitors Insurance is still required for all visitors.
Aruba is one of the best islands in the Caribbean, and an ideal sunny getaway any time of year!
Costa Rica
Starting April 1, the temporary immigration measures for entering Costa Rica – put in place due to the COVID-19 pandemic – are repealed. This eliminates the requirement to complete the epidemiological form known as the Health Pass and the requirement of medical insurance for unvaccinated foreigners.
All commercial establishments, activities, and events can operate at 100% capacity.
Costa Rica maintains the requirement for the mandatory use of masks, the protocol for washing hands and taking temperatures, as well as compliance with health protocols for each tourist activity.
Tourists can verify if they require a visa to enter Costa Rica using the following link https://migracion.go.cr/Paginas/Visas.aspx.
Greece
Unvaccinated visitors can enter the country with proof of a negative PCR test issued within 72 hours of arrival or proof of a negative Covid-19 fast antigen test performed within 48 hours of arrival.
Here are the official travel requirements as of February 2022:
Travelers arriving in Greece, during the period from 24.01.2022 until 07.02.2022, regardless of nationality, their vaccination status or proof of recovery, are required to display a negative molecular test result (PCR) for Covid-19 performed up to 72 hours before the scheduled arrival or a negative Rapid Antigen test result for Covid-19 performed up to 24 hours before the scheduled arrival. The test result must be issued by a certified diagnostic center in Greek, English, French, German, Spanish, Italian or Russian and must include the name of the passenger as registered in the passport. This test is mandatory for all travelers entering the country (including children over 5 years old), regardless of the epidemiological situation in the country of departure.
TIP: Travelers are strongly advised to choose direct flights to Greece (or any international destination). In any other case, travelers must comply with the requirements of the transit country. Passengers are allowed to enter the country through all international airports and all ports under the above conditions.
The Ultimate Guide to Santorini
The Ultimate Guide to Naxos and Paros
The Ultimate Greek Isles Itinerary
What to Pack for a Trip to Greece
Portugal
Travelers to Portugal who are unvaccinated are welcome as long as they can verify they prove they are negative when they arrive. Travelers will show a negative PCR test result done within 72 hours of arrival (or 48 hours for an antigen test), as well as complete a traveler questionnaire. If you don't have one of these documents when you check-in for your flight, your airline may refuse your entry, so be sure to check the list of current requirements here.
The Bahamas
Can unvaccinated travelers travel to the Bahamas? Yes. Here are the official regulations from the Bahamas government site:
Effective 27 December 2021, unvaccinated travelers, ages 12 and older, entering The Bahamas must obtain a negative COVID-19 RT-PCR Test (including PCR, NAA, NAAT, TMA or RNA) test taken no more than three days (72 hours) prior to the date of arrival.
Effective 27 December 2021, children between the ages of 2 and 11 are required to obtain a negative COVID-19 test (either a Rapid Antigen Test or RT-PCR Test), taken no more than three days (72 hours) prior to the date of arrival to The Bahamas.
Please Note: The Bahamas has suspended the mandatory COVID-19 RT-PCR testing requirement for children ages 2-11, which was expected to take effect on 7 January 2022. Rapid Antigen tests will continue to be accepted for this age group.
Children under the age of 2 are exempt from any testing requirements
Effective 27 December 2021, non-vaccinated persons traveling inter-island within The Bahamas from New Providence (Nassau), Paradise Island, Grand Bahama Island (Freeport), Eleuthera or Inagua are required to obtain a negative COVID-19 RT-PCR test, taken no more than three days (72 hours) prior to the date of travel, and present to the operator of the airline or vessel on which they are traveling.
As part of the Bahamas Travel Health Visa application, travelers will be required to opt in to the COVID-19 health insurance that covers them for the duration of their stay in The Bahamas, up to one (1) month. The cost of insurance is included in the Bahamas Travel Health Visa application fee.
Croatia
If you haven't been vaccinated can you travel to Croatia? Yes, if you have documentation of either a negative COVID-19 PCR test done within 72 hours of arrival or an antigen test performed within 48 hours of arrival. Travelers can also enter the country with a doctor's certificate proving that they have recovered from a positive test result that occurred between 11 and 180 days ago.
Maldives
Can unvaccinated travelers travel to the Maldives? Unvaccinated travelers traveling to the Maldives will provide a negative PCR test (the same is required for vaccinated travelers). The negative PCR test must have been no more than 96 hours prior to departure. Triple check the latest requirements and reach out to the hotel you are thinking of staying triple checking that you will be allowed to enter.
Domestic Destinations
Of course, you can travel anywhere domestically in the US. Some of my favorite destinations in the US for a Spring or Summer getaway are Santa Barbara, Napa Valley, Palm Springs, Charleston, Miami.