All About My 30th Birthday in Cabo San Lucas, Mexico!
When it came to where to celebrate my 30th birthday, I knew I wanted just a few things 1) to see my best friends, 2) warm weather and 3) to drink loooots of margaritas. Since my birthday is in November, I knew that naturally only meant one destination – Los Cabos, MEXICO!!
Los Cabos is the region encompasses party-central Cabo San Lucas, artsy San Jose Del Cabo, and everything in-between. I've always had a love affair with Los Cabos. It's an ideal getaway in Mexico, from the amazing food and drinks, to the majestic coast, to the warm desert heat year-round. No matter what time of year you go, or what you go for, Los Cabos is always a VIBE.
Kenny told me that he was actually going to surprise me with a lunch with friends in Napa Valley, but I'm really really bad at being surprised (lol) and of course had already started chatting to him about how we should go to Mexico, and that it might be rainy that time of year in Northern California, so we booked flights to dreamy Los Cabos on the southernmost tip of Baja California instead!! Nothing against the other love of my life Napa, but my heart was set on a Meeeexico fiesta, baby!
I've been to Cabo for a bachelorette party, spring break, a romantic getaway and everything in-between, but going with just a few of my best friends, and staying in a to-die-for villa all together to fiesta for my 30th, topped them all.
Since we were traveling in 2020, I knew we would want to rent a big Cabo luxury villa for the weekend that we wouldn't need to leave and that would be ultra-safe. (don't worry, everyone tested negative before the trip, and I only invited a few close friends, versus the 50 I probably would have invited to this place any other year!)
Casa Bellamar was THE DREAM, you guys!!!!!!! Immediately when we arrived, it felt like home. The gorgeous beachfront 8-bedroom hacienda compound is tucked away in a relatively undeveloped slice of paradise just a 45-minute drive from the airport. The location is very safe (and gated) and, since it's in a much less developed area of Cabo, it feels suuuuper secluded. It also has the added benefit of a gorgeous HUGE stretch of beach that you won't really see anyone else on for miles (you miiiiight see a few wild donkeys though, which just add to the hacienda's appeal). This beautiful compound would be an ideal destination wedding location — seriously, if Kenny and I didn't already have plans to get married in Maui, I would be all over this place! It's perfect for any kind of event, and was an amazing destination for my birthday weekend celebration in Cabo.
Casa Bellamar will make you fall in love with Mexico all over again. It is the best of Baja California – with a beautiful beach, crashing waves, fresh fish dinners, and burros roaming around. Add in an epic pool and swim up bar (that we one day didn't leave from breakfast until dinner because we were having too much fun), a tennis court, an amazing staff, and rooms to sleep 18 people, and you have yourself the absolute best villa in Cabo for groups.
I think it's safe to say the villa comes alive at night! We had so much fun every dinner. I'm wearing my new favorite knit orange skirt set – available here!
Casa Bellamar comes with a private chef (Chef Alex, who is the absolute best and so, so talented), a bartender (Hugo – my favorite person ever!) and a butler / sous chef – (Daniel! Who was so much fun), as well as an amazing house-keeping team. The staff here makes the entire experience that much more luxurious and incredible – they are not only super talented (our cocktails and food were all world-class every single meal) but they're also some of the sweetest most genuine people I've ever had at any five-star resort, villa, or yacht. Our bartender, Hugo, was incredible, and our entire group got his number to bartend for us for future Cabo trips.
On top of the villa rate, you pay for the cost of food and drinks but it only ends up being around $75-$100 per person per day (at least in our experience, but we drank A TON of boozy cocktails and ate like kings, haha) since you're only paying for the cost of food, so it is so much more economical than a group staying at a resort or going out to dinner.
The chef will make whatever food you like, but the best is of course to leave him to his own favorites and specialties!! We told him to focus on whatever was fresh and to do him! In the mornings, chef Alex would make us the BEST coconut french toast that you guys have to try!! The french toast + bacon was just what the doctor ordered after a day of tequila, hah! But we'd also of course also have chilaquiles and huevos rancheros too because #vacationdiet. At lunchtime he'd serve up incredible fresh sashimis, whole fish, Mexican delicassies, and other mouthwatering things poolside, then at dinner one of my highlights was a pescado al pastor – a fresh fish made al pastor (the mexican style usually reserved for pork) it was IN.CRED.I.BLE. If you go, definitely see if they can make that one of the nights.
If you book, please let them know Jetset Christina sent you! They will love to hear that! We had the best time, and I miss the staff already!
WHERE WE STAYED WITH MY PARENTS AND US: One & Only Palmilla
Before my amigos arrived, we spent a few nights with my parents at the breathtaking One & Only Palmilla resort. If you're looking for somewhere to go with just 2 or 4 people, this place is absolutely perfect, and I will DEFINITELY be coming back. Aside from the next-level service and food, it was easily one of my favorite hotel rooms I have ever stayed in. With a hacienda theme and so much space I didn't even know what to do with it all, it was absolutely perfect. We LIVED on the gorgeous ocean-front balcony and it was the absolute perfect way to kick off my birthday week.
Palmilla is an ultra-secluded, ultra-exclusive gated community that has long been a favorite for the rich & famous. In fact, Jennifer Aniston is a frequent guest of the One & Only, along with just about every other celeb you can imagine.
My favorite meals here were at SEARED (an incredible restaurant on property) and their lunch restaurant Breeze (best tacos!!!). Also, if you're staying at the One & Only, I highly recommend renting a beach cabana for the day!!! They set us up on a completely private beach with a floating bed, lounge chairs, lunch and cocktails. It was amazing and I felt like we had the resort and the beach all to ourselves.
Wearing the Aspen snow leopard bikini, Watercolors Swim
How to Get Jetset Perks for Being a JetsetChristina Reader When Booking the O&O Palmilla
For perks like the below, fill out this contact form and be sure to use the referral code "JETSETCHRISTINA" if you use my referral, my agency partner will reach out with more information and can help book you with all kinds of fun perks (at no extra cost to you, and they don't charge a fee to book!)
Upgrade on arrival, subject to availability
Daily full breakfast for two guests per bedroom
$150USD equivalent Resort or Hotel credit utilized during stay
Early Check-In / Late Check-Out, subject to availability
Complimentary Wi-Fi
What I wore in Mexico: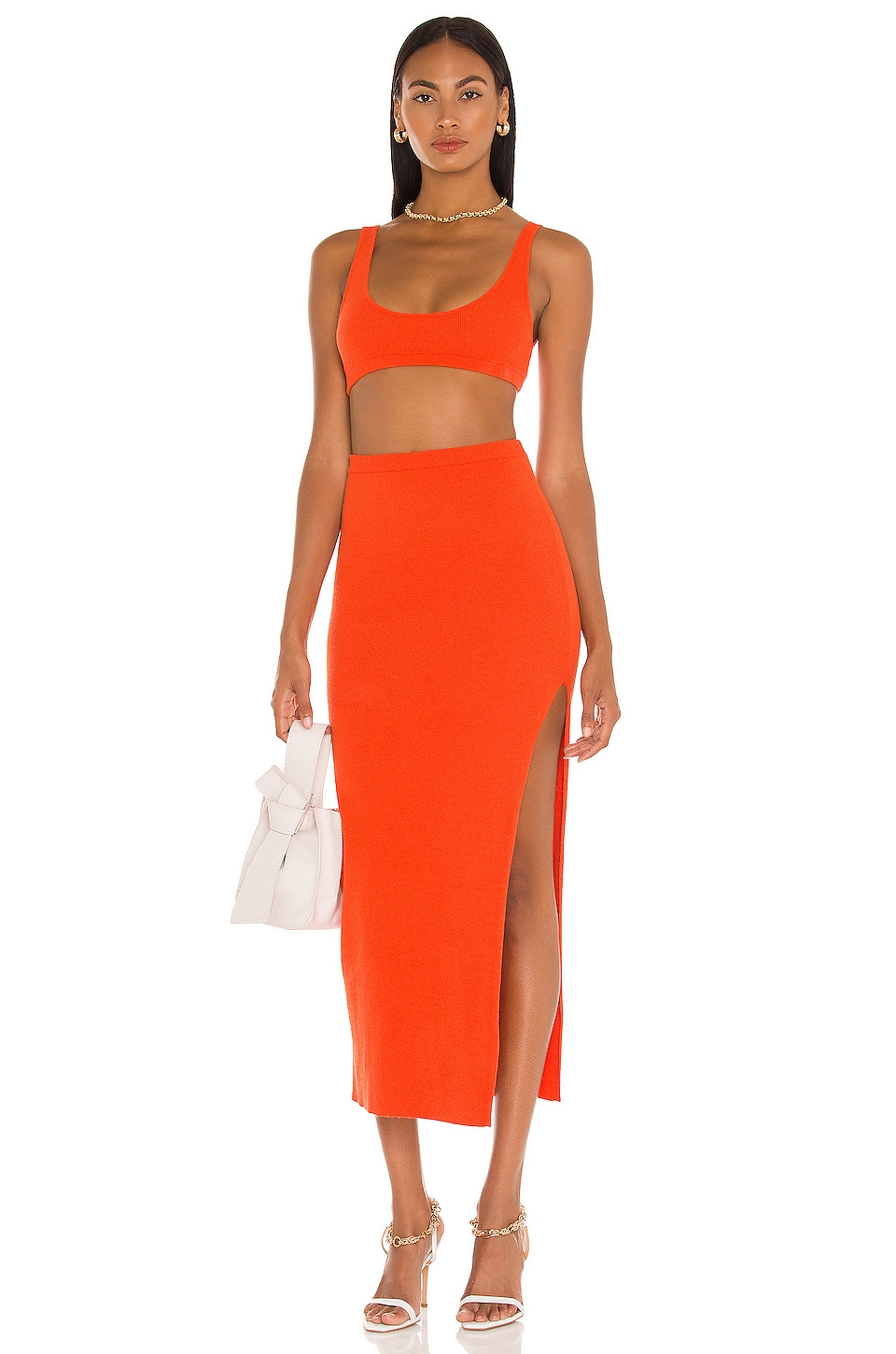 Check out these other blog posts:
The best trips to take with girlfriends
Best luxury villas in Mexico for a big group
The best hotels and villas in Punta Mita, Mexico