The Ultimate Jetset Guide To Tulum
Did you know that Tulum, Mexico is 2020's most trending destination according to google?! I like to think of Tulum as the "Bali" of Mexico for it's creative, trendy, zen vibes, and similarly to Bali, how it has recently exploded with Instagram-driven tourism. You can find "Insta-worthy" shots around every corner, from inspirational road signs, picture-perfect cafes, matcha tea stands and crystal clear Cenotes (underground swimming holes). There are so many ways to enjoy your trip to Tulum, so whether you're craving a rejuvenating escape filled with fresh pressed juices and morning yoga, or a rowdy beach party scene, (or a little of both) I've got you covered!
Current Travel Restrictions for Tulum (or Lack Thereof)
Wondering what the regulations for traveling to Tulum are during the pandemic? Tulum is actually one of the few destinations that you CAN travel to as a US resident in the current climate, even without taking a COVID test. There are no travel restrictions in place and you do not need to show proof of a negative test upon arrival. Masks are mandatory in public and thankfully most bars and restaurants in Tulum are open air!!
Getting to Tulum
Fly into Cancun international Airport, Tulum does not have its own airport. From there the easiest way to get to Tulum is to rent a car. Car rentals in Mexico are cheap, I'm talking $80-120 per WEEK, plus having a car will make it easy to explore nearby cenotes, cafes, ect. Tulum is about 1.5 hours from Cancun, it's a straight shot down the highway. If you can manage to get lost, I'll be impressed. There is also a bus option and some hotels offer airport pickup, just check beforehand!
The Best Places to Stay in Tulum
When it comes to deciding where to stay in Tulum, Mexico it depends on the type of trip you have planned. If you are heading down with a group of friends I'd recommend renting one of these airbnbs around Tulum. You can find all of my favorite Airbnb's for Groups here!
If you are going to spend most of your days in or around the beach and want to be walking distance to the best bars and cafes stay on the breach strip! There are very few airbnbs directly on the beach with the exception of a few exclusive villas, most of the accommodation will be boutique hotels (no complaints here). Tulum has some of the most aesthetically-pleasing boutique hotels in the world, so if you're trying to "break instagram" these are the TOP places to stay!
The Best Hotels In Tulum
Ahau Tulum: Incredible beachfront villas for a laid-back kind of luxury. You can choose from larger beach front palapas or more rustic Bali-like huts that have a chic treehouse feel! During high season (December-January) they will run you anywhere from $300-800/night depending on the size. One of the big perks of staying at Ahau if that you have one of the best smoothie bowl spots in Tulum, Raw Low, on the same property. Major win!
Ahau Tulum Ocean View Palapa, Photo by my friend @shelbss44 on insta, in her Watercolors bikini!
Azulik: Designed by a world-renowned architect, this eco-chic resort is one of the most well known on Instagram. The villas were designed around nature so as not to cause damage to the surrounding eco-system and they are connected to the main portion of the hotel through an intricate maze of wooden pathways. While you're at Azulik, food is no longer food, it is "gastronomy", spa treatment are "ceremonies", everything is an experience designed to make you feel like a jungle god/goddess (or maybe that's just the Mezcal talking). Villas start at $400/night. Check rates for your dates here.
Papaya Playa Project: Ocean view casitas with rooftop pools are the perfect escape for honeymooners! Papaya Playa is also known for its nightlife scene, on the weekend there are typically guest DJ's. Rooms/Casitas start around $400/night, for the larger casitas with rooftop plunge pools it'll be closer to $800/night in high season. Check rates for your dates here.
Be Tulum Beach & Spa Resort: Known for their hippy-chic beach lounges and outstanding spa facilities, Be Tulum is one of the last hotels on the beach strip close to the bio-reserve. It will be a little more quiet here but you are still within walking distance to bars/cafes! Complimentary yoga each morning along with snorkel gear, bikes and even SUP boards! Rooms start around $350/night low season, $600+ in high season. Check rates for your dates here.
Casa Malca: This hotel is located on what was previously Pablo Escobar's compound, it has since been transformed into an eclectic 42-suit boutique hotel by a New York art collector. They just recently opened a new Spa on the property with everything from hydro facials to cold plunge pools! It is beach front and rooms start around $450 in low season, $650 in high. Check rates for your dates here.
El Pez: The hospitality at this hotel makes it one of the most enjoyable places to stay. They property could not be more perfectly located mid-way down the beach strip, with a private beach and gorgeous pool surrounded by cabanas. This is a great spot for a more quiet atmosphere while still being beach front and the included breakfast is TOP NOTCH!!
Nomade: Bohemian meets luxury in this Moroccan style beachfront oasis. There is definitely an emphasis on wellness at this hotel, with a wide array of "healing treatments", morning meditations in the gratitude tent and yoga offerings. They also just launched a new addition to their suites, you can now stay in a luxury treehouse which looks out of this world!! Suits start around $400/night, treehouses $500 and up. Check rates for your dates here.
Kanan Tulum – this adults-only hotel in Tulum feels so much like Bali, it's impossible not to love it. It's a relatively new hotel in the middle of the hotel zone, so the location is great and right on the beach.
The Best Airbnbs in Tulum
16 guests · 6 bedrooms · 8 beds · 7 baths
If you're looking for a luxury house for a group in Tulum, Hacienda Paraiso is gorgeous. A plunge pool separates the beach from the main house where bungalow thatch ceilings soar above expertly chosen interior sofas, hand carved furniture, and a family of wooden tortoises along the living room wall. Fully staffed and safe, Hacienda Paraiso can arrange all kinds of activities for your group – from fishing boat charters, water sport adventures, or snorkeling on the nearby reef.
Check rates for your dates here
If you are looking for a beautiful beachfront property just steps away from Soliman Bay, Casa Escocesa is for you! This property features four bedrooms, four and a half bathrooms, two living spaces, and a gorgeous pool. Casa Escocesa can accommodate up to 10 people, so it's perfect for a group trip or family vacation!
Check rates for your dates here
Villa Vidorra has been called "the jewel of Soliman Bay," which seems to be on point! This is one of the most beautiful, luxurious villas I have ever seen in Tulum. The design of the villa feels incredibly regal and elegant, which is a change from the typical boho vibe in Tulum. This property can host up to 15 people with five bedrooms and six bathrooms.
Check rates for your dates here
Polished concrete walls and wooden furnishings give Villa Moloch an effortlessly sophisticated look. Each of the cozy bedrooms has access to the common balcony, the perfect spot to spend lazy afternoons and catch amazing sunsets. And outside, the pool, jacuzzi, and wooden deck give way to a private beach stretch adorned with coco palms, itself the prelude to the astounding beauty of the bay.
Check rates for your dates here
Villa Mariola is everything you dreamed of when you pictured the perfect Caribbean vacation. Nestled in the tranquil Soliman Bay, this five-bedroom beachfront villa is a spectacular retreat where you will spend blissful days in one of the most secluded places in the Riviera Maya. After a day of exploring the bay, get some rest in one of its five bedrooms, all equipped with ensuite bathrooms, or spend a peaceful late afternoon chilling on the upper terrace. And after a stunning sunset, switch on the outdoor sound system and gather everyone around the BBQ or the woodfired oven for a delicious alfresco dinner with the soothing Caribbean breeze.
Check rates for your dates here
Casa Caribeña has won "Top Vacation Rental" several years in a row, and I can see why! This beautiful six-bedroom, eight-bathroom property sleeps up to 14 guests and features a beachfront infinity pool, rooftop pool, daily housekeeping, snorkeling, kayaking, and tons of other amenities. They can even arrange to have a masseuse come onsite to help you relax and really get the most out of your vacation! And if you don't want to worry about cooking for 14 people, you're in luck – they have a gourmet chef on staff ready and waiting to serve you.
Check rates for your dates here
Another great choice in Soliman Bay! Casa Kevali is a six-bedroom, five-and-a-half-bathroom villa that sleeps up to 12 comfortably. Nature lovers will love the scenic backdrop of Casa Kevali's location, and luxury lovers will love the interior design. The rooftop lounge is perfect for watching the sunset with a mojito in hand, and the pool terrace will be your go-to during the hot Mexican days.
Check rates for your dates here
Villa Blanca's main goal is to help you unwind and fall into the rhythm of the sea. With a beautiful, private beach, a plunge pool, a palm-thatched terrace, and plenty of sunbeds, that shouldn't be too difficult! The interior design of Villa Blanca is neutral, warm, and luxurious. If you are looking to get out of the villa, there is a nearby cenote that you can walk to, or you can call the concierge to have a driver bring you to the Tulum Hotel Zone to experience the nightlife!
Check rates for your dates here
Entire home 10 guests · 5 bedrooms · 5 beds · 5 baths
Enjoy luxury inspired by nature at Villa LaGu. This newly built Tulum vacation rental looks out over the jungle from a setting in the exclusive Holistika community, just steps from a spa, yoga center and more. The perfect luxe villa option with a group of up to ten friends or family members.
Check rates for your dates here
Where to eat in Tulum
One of the very best parts of Tulum is the FOOD!!!! With many of the best restaurants in Mexico, and even some of the best restaurants in the world, the Tulum food scene is on point and you guys know how seriously I take my tacos and margs. One thing to keep in mind is that most of the restaurants on the beach strip (unless connected to a hotel) are CASH ONLY. So make sure to grab plenty at the airport ATM, the ATM's on the beach strip are often broken.
The best restaurants in Tulum for dinner
Hartwood- $$$ A cozy off the grid and locally-sourced seafood restaurant that specializes in open fire grilling. The menu here changes daily and reservations are typically hard to come by. They do take walk-in's so show up early if you don't have a reservation. Get the king prawns if they have them!
Gitano- $$$ See and be seen in the magical jungle setting of this boutique restaurant. With chandeliers hanging from the trees to set the mood, you'll be swept away into a mystical culinary experience. Start with a signature cocktail and a ceviche. Then grab some tacos or their slow roasted pork belly! There is "Dinner and Dancing" every Friday and Saturday night.
Posada Margherita- $$$
Watch another epic Tulum sunset over the water as you nom on housemade pasta at this boho-chic restaurant. Need I say more? Posada Margherita is Tulum's favorite Italian restaurant, they do wood fired pizzas and incredible seafood dishes but keep in mind they are CASH ONLY.
Kin Toh at Azulik- $$$$ At Kin Toh you're paying for the ambiance just as much as you are the food, it is a true experience. This is the place where you want to get a reservation if it is a very special trip like a honeymoon. You'll dine a a nest of woven branches over-looking the jungle. If you aren't up for the high prices, you should at least go for a cocktail and explore the unique architecture of Azulik! PSA: they don't allow photos so you have to be really sneaky.
Best Spots for Brunch/Lunch in Tulum
The Real Coconut Kitchen- $$ A trendy beach cafe that is entirely gluten, dairy and grain free. They substitute coconut (as the name would imply) for most things that would normally be made with grain, like tortillas or fried chicken. They also have some of the most unique cocktails like an activated charcoal martini!
Raw Love- $ This place is every smoothie bowl lover's heaven. This spot serves up the most beautiful bowls along with other various raw vegan delights, like sushi and pad thai. There are two locations, one in town and one on the beach at the Ahau resort.
Del Cielo- $$ With a light and airy european vibe, this cafe is the perfect spot for a healthy breakfast and a great cup of coffee if you're staying in tulum town! Think avocado toast
Farm To Table- $$ This adorable spot is located in town and everything on the menu is from the owner's local farm (hence the name, well played). Their menu changes seasonally based on what ingredients are available. Their dinner is not to be missed but they also do a mean brunch! Grab the buckwheat pancakes, a smoothie bowl or the more traditional chilaquiles!
Burrito Amor– $ For fast service and good food hit up this spot for casual tex-mex fare that won't disappoint, they are vegan friendly and offer both wheat and coconut flour tortillas. Located in tulum town.
Charlie's Vegan Tacos– $ You won't even know they're vegan! Get the trio to sample all the flavors.
The Best Coffee Spots in Tulum:
Matcha Mama– Calling all matcha latte lovers! This place is locally owned and have all the vegan latte essentials! They also do coffee and smoothies!
Italdo- If you love good espresso and well made french pastries like me, this is your spot. Italdo is located in tulum town, so grab an almond milk cap and a chocolate croissant to fuel you up on your way out to explore some cenotes.
Ki Bok- Arguably the most famous coffee bar on the beach strip, this locally owned coffee bar is always busy but the coffee is always good!
What to do in Tulum
1. Explore some Cenotes! Skip the over-crowded Gran Cenote and head to my favorite Cenote Calavera instead!
2. Bike along the beach strip!
3. Soak in the sun at a beach club. Most hotels on the beach will let you use their daybeds if you buy food/drinks! SOLD
4. Get your day party on. You can typically find the best day parties at Papaya Playa Project, Vagalume and CoCo.

5. Make a day trip to the Mayan Pyramids! There are several mayan ruins in the surrounding area, the largest of which are Chichen Itza and Coba. Coba is the less touristy of the two and is only a 45 minute drive from Tulum (you can actually climb up to the top of this steep pyramid).Chichen Itza is an ancient mayan city with many different ruins and is about 1.5 hours from Tulum, the major upside of heading out to Chichen Itza is that you will pass one of the most famous cenotes on your way! Cenote Ik Kil is a major tourist site but if you get there at 9am when it opens you'll have it all to yourself!
Take an Insta photo in front of the Raw Love sculpture!
What to pack for a trip to Tulum: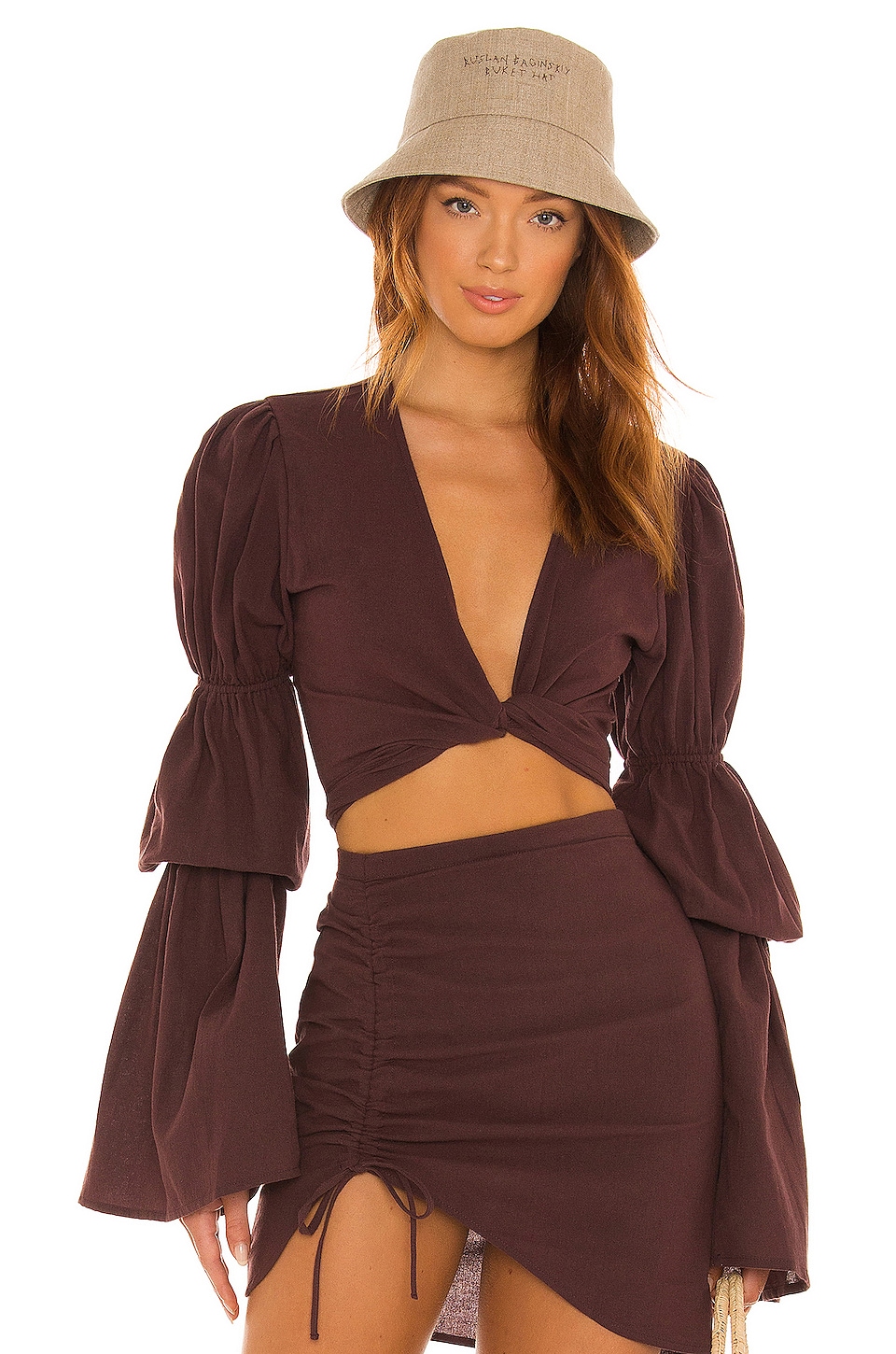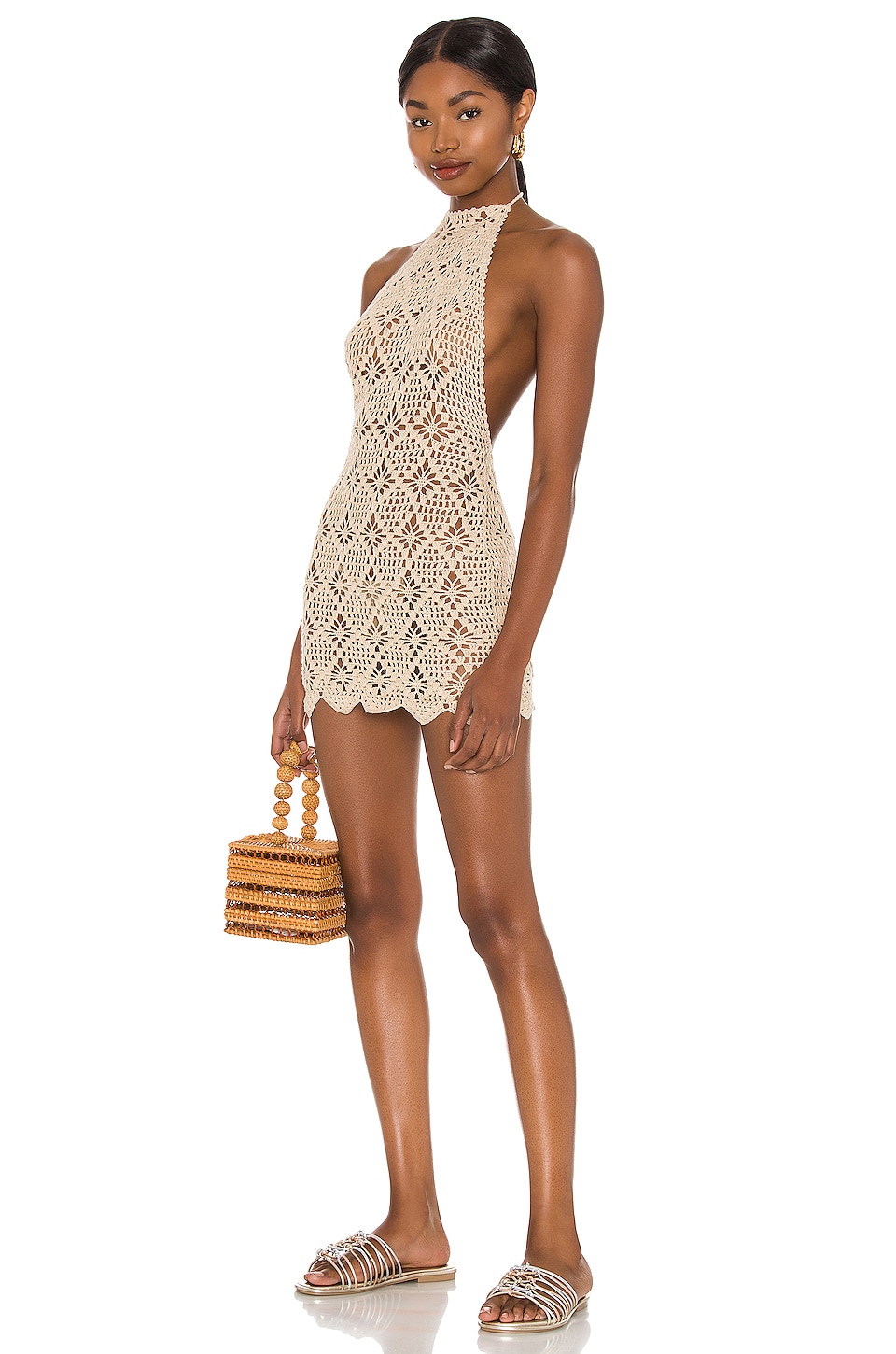 Check out these related posts:
The ultimate Tulum bachelor party guide


The Ultimate Cabo San Lucas Travel Guide
What to pack for a beach vacation