All the Best Loungewear That You Need in 2021
We all know that this past year has been the year of the loungewear sets. It's all about staying comfy (and ultra-productive) while working from home, and looking cute enough to go meet your friends for coffee or lunch. These chic and comfy loungewear sets will keep you going from your morning coffee to your virtual happy hours.
These are my picks for the best lounge wear to buy right now, as well as some of my tried and true favorites. Happy shopping! xx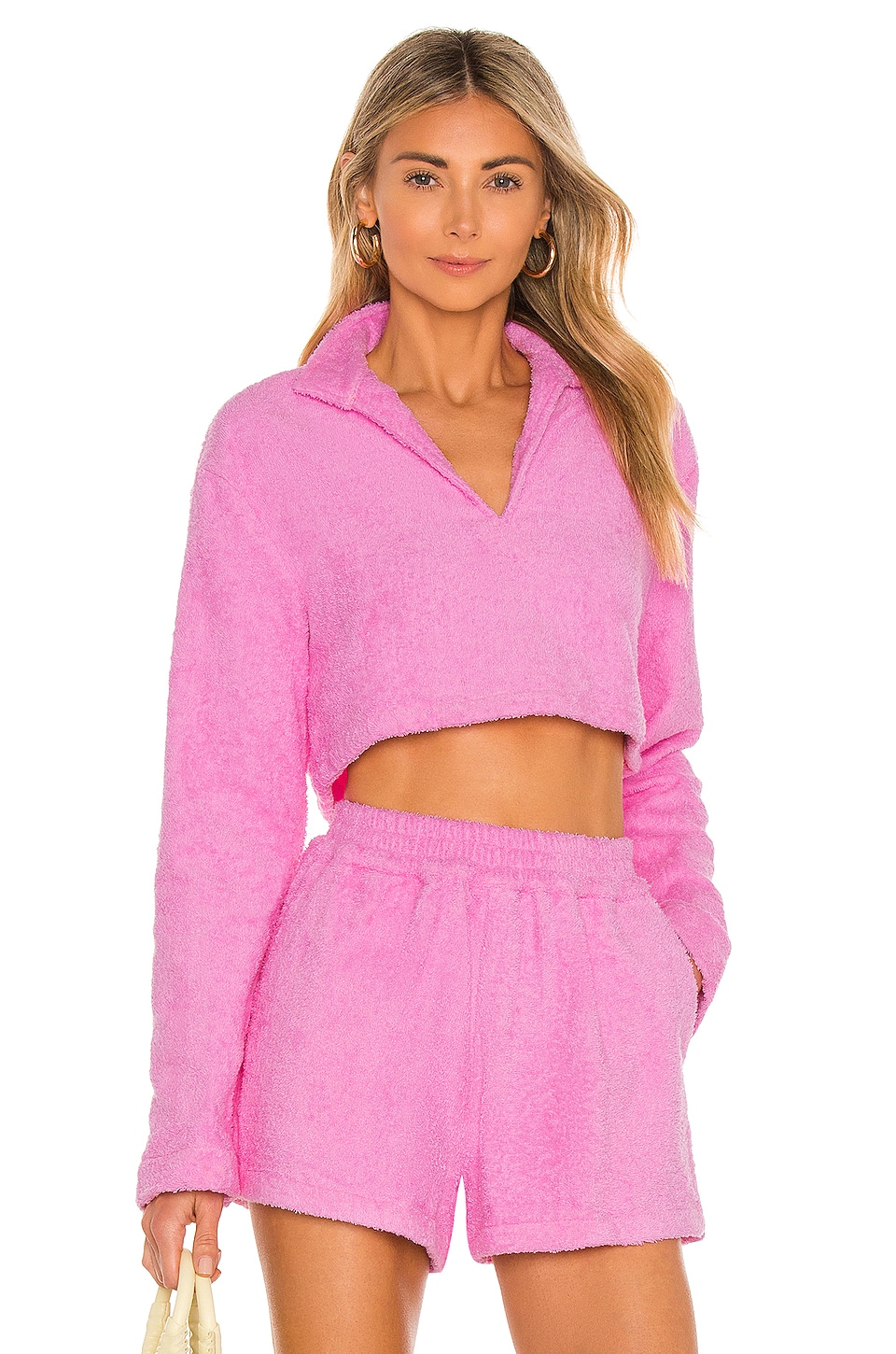 I live in this cropped sweatshirt
softest joggers ever.
I'm obsessed with this new color by Alo – Marina – it's even prettier in person and POPS. I love it!! Their colors always sell out pretty fast so I'd jump on it if they still have your size!
basically a blanket, right?!
love love love these sweat shorts
How cute is this sleeveless jumpsuit?? LOVE. 20% off with the code NAADAMSPRING20
I just bought these $150 sweats from JOIE for < $40 on sale right now. use the code JOIEFRIENDS for 40% off.
HIGHLY recommend, they've already come and I haven't taken them off. SO soft.
Also this set!! on HUGE sale right now.
This tie-front white shirt is a GO-TO all day, any day. It's comfy and feels like pj's but it's cute enough to wear out with jeans or a skirt. It's so versatile. And 40% off right now.
These Eberjey PJ's are 40% off this week on Nordstrom.com!
My favorite leggings of all time. You've heard me talk about them as my go-to for surviving long haul flights, lounging around the house, and looking chic (and feeling ultra-silky-soft) while running errands. They're the best.
Have you guys heard of Naadam? Their super-soft cashmere and cashmere-blend loungewear is the ULTIMATE in chic, comfy WFH-wear. How cute is this cashmere shorts set?? I'm obsessed.
I just ordered this ice blue set and am so excited.
20% off right now with the code OMGMUMU20
I'm obsessed with Frank and Eileen everything – especially these white sweatpants.
How pretty is this light blue loungewear set?
These are some of my favorite PJ's of all time. They're SO soft.
I love this tie dye sweatpants and hoodie sweat set
Gotta love a good sweat shorts set.
Comfy robes for lounging at home:
I wear this one ALLLL the time. It's a little sense of vacation while you're lounging at home.
My favorite leopard print kimono!! SOOOO silky-soft. It's the best.
Such a pretty robe from Cosabella. Would be the perfect getting-ready robe for a bride, too!
These Madewell super-soft slippers are on sale for $11 right now. RUN don't walk.
On clearance for $22 on Pottery Barn
Check out these related blog posts:
The best comfy, supportive bralettes for every cup size
The best cocktail recipes from around the world
The best retail sales happening right now
Cute face masks for COVID-19 (that also help workers on the frontlines)
What is dry brushing? What are the benefits of dry brushing?
The Best Healthy Snacks for Working From Home in Quarantine
Postponing our wedding and honeymoon
The Best Travel Reward Credit Cards