The Best Luxury Airbnbs for Napa Valley Groups & Bachelorette Parties – Sonoma, Napa, & Calistoga Villas
Finding an Airbnb for a group or a bachelorette party in Napa, Sonoma or Calistoga can be tough! You'll often find more homey wine country cottages than sprawling bachelorette party pads, but that's why I've scoured Airbnb and my own bachelorette party experiences in wine country to bring you the absolute best houses in Napa for a group or bachelorette!
I love Calistoga for a bachelorette or group trip to Napa because it's really tucked away and there are some amazing wineries around there. It's MUCH quieter than downtown Napa and there's a little more driving required than a downtown Napa bachelorette (but don't worry, you can always find ubers) but I think Calistoga or Sonoma is a better bachelorette vibe if you want to be spending time at the house, at the pool, etc. as well as out and about. Plus the houses in Calistoga are mansions – and sooo beautiful.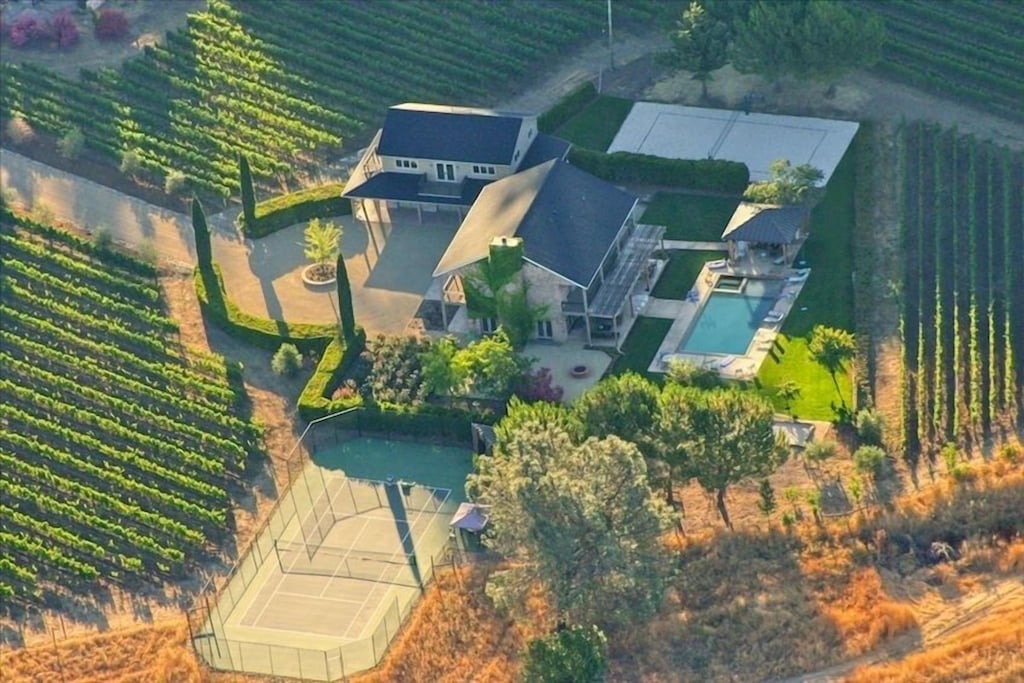 If you're having a HUGE bachelorette party in California wine country, you're going to want to check out this villa that sleeps 24 guests – and even has a yurt.
Casa Bella is located on the 2-acre historic landmark estate in the heart of beautiful Kenwood, Sonoma County. This estate has been beautifully restored with elegance as well as remodeled to give you the modern ease your looking for. A spacious 10 bedrooms, sleeping 22 people in 13 beds and 7 bathrooms will give your large group exactly what your looking for while in wine country. The Bella Luna and Dolce Suites are connected to the main house but have their own private separate entrances.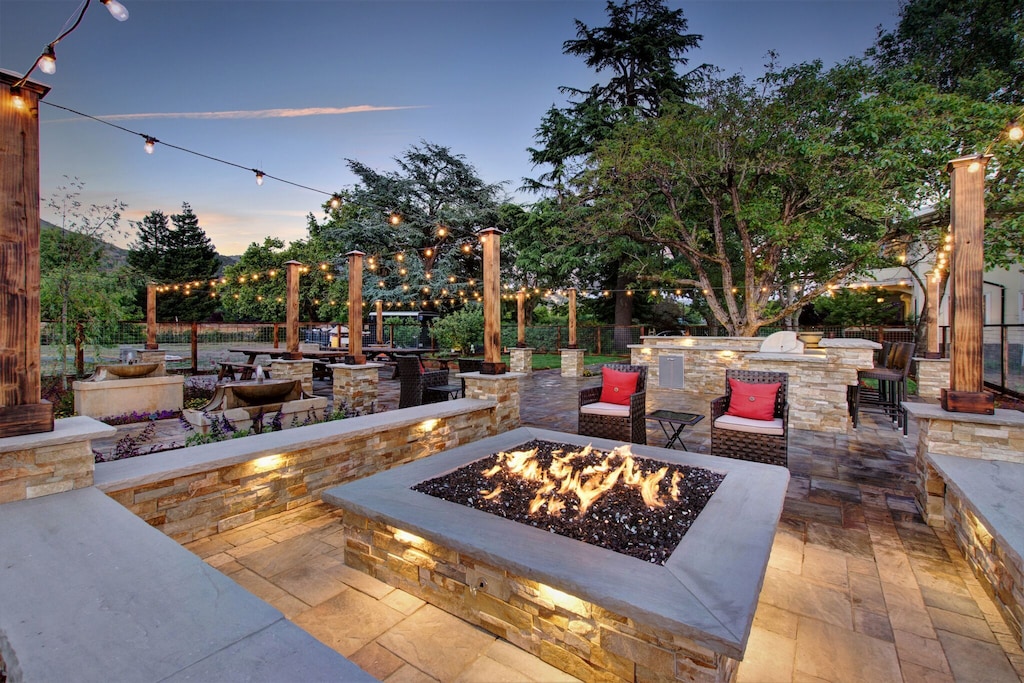 This spacious Sonoma home is situated on 5+ beautiful acres with a gated driveway, solar heated pool and in-ground spa. The main house has a large kitchen with granite counters with an airy eat in table for the entire group to have breakfast while looking out on the garden and lawn. The adjacent dining room seats 16 with plenty of room surrounding for everyone to join in on elegant family meal while the living rooms offers expansive windows, a wood-burning fireplace, and a great place for bachelorette party games!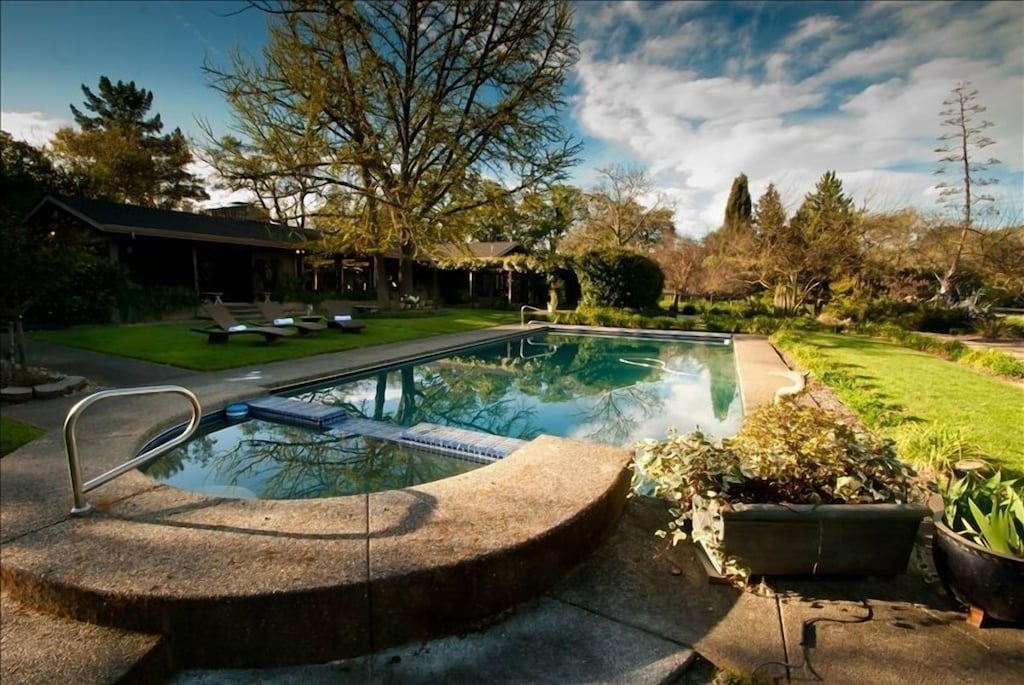 Surrounded by a private Pinot Noir vineyard and overlooking sweeping and unobstructed views of Arrowhead Mountain this house is the ultimate wine country destination.
This beautifully constructed 5 bedroom, 5,000 square foot custom estate home rests on almost 4 tranquil vineyard acres on the border of the acclaimed Carneros region in the Southeast corner of Sonoma County.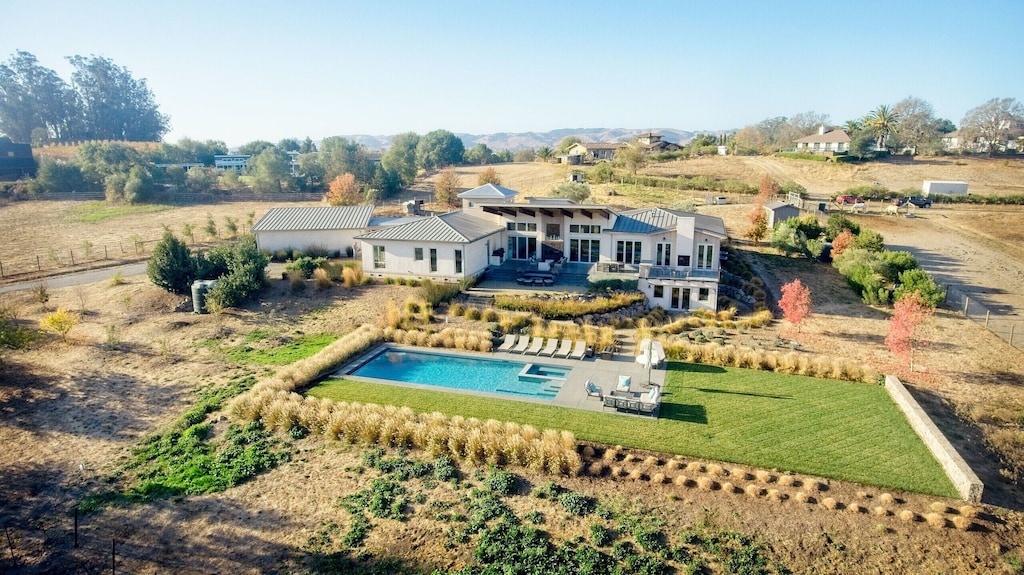 Where to stay in Napa Valley for a bachelorette party
Saint Helena
The area of Saint Helena is one of the best areas of Napa Valley and this modern farmhouse is just perfect for a bachelorette party in Napa.
Where to stay in Downtown Napa for a Bachelorette Party
Sleeps 14!
If budget is no object and you dream of waking up amid grape vines and at the chicest bachelorette pad in Napa, this is the spot for you. With spanish lanterns and palms swaying by the outdoor fireplace and outdoor heaters to keep the entire terrace cozy all night long. Terracotta floors, hanging nest chairs, and potted plants go Bohemian inside, and you can bike the local trails or drive 7 minutes into Napa.
Where to stay in Napa on a budget for a bachelorette party
More airbnbs I love in Napa
Check out these other posts:
The Ultimate Napa Valley Bachelorette Party Guide
Napa vs. Sonoma : Which region of California wine country is better?
The Ultimate Calistoga Travel Guide to Calistoga, California
The best luxury airbnb villas in Cabo san Lucas
Best places in the US to airbnb monthly and work remote from in 2020