How to Choose a Honeymoon Destination By Budget: What you can expect to spend on your honeymoon for the top 10 luxury honeymoon destinations
I get asked about honeymoons a lot.
Should I go to the Maldives or Bora Bora? What hotel should we stay in for our honeymoon in the Amalfi Coast? Is 9 days in Bali enough for a honeymoon? Where should I go on my honeymoon? Will my fiancé like the resort I chose? Should you do an all-inclusive for a honeymoon? What should we do on our honeymoon? Is an African Safari really as expensive as I hear it is? How much does a honeymoon in Bora Bora really cost? Is Santorini as dreamy as they say? Will we get bored just hanging on the beach for 7 days in the Maldives?
I answer DM's, texts, emails, and comments like these sooo many times a day that I'm beginning to think I might be more of a honeymoon blogger than a luxury travel blogger! The reality is that luxury travel and honeymoons go hand-in-hand. With a honeymoon, you're looking for a trip-of-a-lifetime. You want something memorable, incredible, romantic, magical. You want to splurge. This is going to be the most you've spent on any trip in your life, and you want to make sure it's worth it… and that you're making all the right decisions. Which is where I come in.
I love honeymoons. They're a chance to indulge on an epic adventure together, and make a memory that will last you a lifetime. The place you choose will forever be yours. So I'm here to make sure you do it right. And that means setting realistic expectations. I want to break down some of the most popular luxury honeymoon destinations in the world for you based on how much you can expect to spend on a 9-day honeymoon there.
I picked 9 days because it's one week off of work, and two weekends timeframe (probably the maximum PTO for most people with all the time you already have to take for your wedding). In the below, I give a range when it comes to expected spend because of course there are more expensive and less expensive ways to honeymoon. If your ideal destination is a little out of your budget, you can consider more affordable accommodations or saving thousands by using miles for the flight (all those travel points you've racked up with your Amex Platinum!).
The budgets below take into account Hotels, Flights, Food and Drink, Transportation & Activities for each of the best honeymoon destinations in the world. Please keep in mind these are not budget honeymoon destinations – they are the best there is. I don't want to tell you guys to boot-strap the most romantic trip of your lives, but I do want to help you understand what to expect and where to splurge and where to save when it comes to these gorgeous honeymoon spots.
These are completely estimates based on my own personal luxury travel experience and knowledge on vacations in each of the destinations, but I think they're a great place to start when thinking about if a destination is right for you and your soon-to-be husband or wife!
I hope this breakdown helps you set your expectations on what you can expect to spend and that it helps you find the perfect honeymoon for your budget. As always, if you have any questions, shoot me a DM on instagram! I love helping plan honeymoons 🙂
What you can expect to spend on an Italy Amalfi Coast honeymoon: $7200 – $15,000
What's the breakdown of costs?
Hotels : $3200 – $8000 for 9 days
If you're traveling in season (June-August), you can expect to spend at least $1k a night on the nicer hotels (my favorites are the Santa Caterina, The Belmond Caruso, and the Sirenuse), or $4-500 a night on a 3/4 star. So that gives you a range of about $3200-8000 for hotel spend.
Food + Drink : $1350 – $2250
Food in Italy isn't cheap – I'd range it at around $150-$250 per couple, per day, depending on how much you eat and drink. (I could probably spend that on wine alone in Italy… ha!) I would definitely recommend getting a hotel with breakfast included so you can save on that meal.
Transportation : $400 – $1200
Getting to the Amalfi Coast will ring you up about $150 each way if you take private transport. You can also take a bus/trains to get there which are much more affordable. Ferries are about $30 one way, so if you plan on exploring the coast, you'll likely spend a bit on those as well as cabs around the area.
Activities : $30-$50
For the Amalfi Coast, I think this goes hand-in-hand with transportation, since a lot of what you'll be doing is just seeing all of the beautiful areas of the coast, but let's go ahead and budget $30-50 per day on other sightseeing activities.
Flights to the Amalfi Coast: around $2000-$3000, $1000-$1500 per person, or more if flying business class
MALDIVES
What's the breakdown of costs?
Hotels: $6400 – $20,000 : ~ $800-$3000 per night, depending on caliber of resort and the season (the high season in the Maldives is November-March) Note: You can save a ton on these hotels by using your credit card points (my favorite credit card is the Amex Platinum – here's why)
The cost of luxury resorts in the Maldives is steep, I'm not going to lie. In fact, it's probably the most expensive honeymoon destination in the world for most people (especially coming from the US, which is about as far as you can get!), but my God is it worth it if you guys can make it work. I tell everyone that the Maldives is the most beautiful place I've ever been (You can check out my Maldives Travel Guide here). It's 100 % what honeymoon dreams are made of.
Food + Drink: $2000-$5000+
Most resorts in the Maldives offer a half-board or full-board meal option. At a resort like Six Senses, full board includes breakfast, lunch and dinner and costs $222 per adult and $111 per child, and the half board meal plan includes just breakfast and dinner, and is $148 per adult, $74 per child. On top of these costs, you'll want to budget some for alcohol (not included), which can be very expensive in the Maldives. Cocktails are around $25 each, and wine is marked up at least 4-5X.
Some resorts (like Kandolhu) include alcohol in their cost, which is a great option for an all-inclusive in the Maldives!
Transportation: $200-$1600, depending on resort
Keep in mind that transportation costs are added onto your room rate in the Maldives. Transportation can get very expensive in the Maldives if your resort has a seaplane or domestic transfer to get to it. They'll charge you for this on top of the cost of your room, and it's as much as $800 per person just to get to your resort!
If you're looking to avoid a seaplane, check out Gili Lankanfushi, which only charges for the speedboat to get to the resort.

How much do activities cost in the Maldives?
$800-$3000
It totally depends on what you decide to do on your vacation, and on which resort you are staying at! There are always activities at the resorts, from surfing and snorkeling trips and sunset cruises, to private island experiences on sandbars (one of my favorite things I did at the Six Senses). For a sandbar day at the Six Senses, it is $200 per couple for 3 hours, or $600 for a lunch and beach picnic. At the St. Regis, however, the sand bank picnic will set you back $1600 per couple.
Flights: $3000, usually around $1500 from the states per person
Not the easiest place to get to from the United States, but if you have credit card points or can swing it, The Maldives is definitely worth the long flight!
What you can expect to spend for a honeymoon in Bali: $4000- $10,600
What's the breakdown of costs?
Luxury Hotels: $1600 – $6500 for 9 days
For the highest end hotels (like Viceroy Bali, and Four Seasons Sayan), you're looking at around $800 per night in high season, but for some of the ultra-high-end hotels, even with private pools and villas, you are looking at maximum around $5-$600 per night (Viceroy Bali, Anantara, W Bali, Legian). I think, compared to places like Bora Bora, the Amalfi Coast and the Maldives, you can get a similar caliber of hotel for about half the price in Bali. You can read more about my top choices of where to stay in Bali for your honeymoon on this post here.
Food + Drink: $450-$1500
Breakfast is usually included in your hotel stay, and the rest of Bali food is very affordable. If you ate at a mix of nice and casual restaurants, you're likely looking at an average of about $110 bucks total per day (for both of you). If you ate at just affordable spots, you could bring that down to $50 a day.
Transportation: $200-$400
Transportation in Bali is extremely affordable. If you were to have a private driver for every day of your trip, to take you wherever you want, you are looking at around $400 total. If not and you relied more on motorbikes, airport transportation, and a cab here and there, you're looking at closer to $150-$200 total.
Activities & sightseeing: $20-$50 a day
Activities in Bali like visiting waterfalls and rice fields, or taking a day trip to the volcano, are not pricey at all and can be booked on the ground with your hotel. We'll go ahead and budget $20 – $50 extra dollars a day for activities, although keep in mind most of this goes hand in hand with transportation as well (your driver for the day can take you to the waterfalls and rice fields, the market and temples, etc)
Flights: ~ $1800.
Flights are generally under $1000 from the states per person. **of course more expensive if you're choosing to go business class.
What you can expect to spend for a honeymoon in Bora Bora: $13,000 – $35,000
What's the breakdown of costs?
While some of the most famous hotels in Bora Bora – like the Four Seasons Bora Bora and the St. Regis Bora Bora are definitely some of the most beautiful, if you're looking to save on your French Polynesia honeymoon, you can get the same overwater bungalow experience at the jaw-droppingly-gorgeous Hilton Moorea for about 1/2 the cost.
Food + Drink: $350-$500 per day per couple = $4350-$4500
This is where Bora Bora gets you. Everything in French Polynesia – from a simple salad to a beer to an actual meal, is SO, dang, expensive. Average dinners will cost you around $200, but some hotels offer a meal plan, such as the Four Seasons Bora Bora which offers a meal plan of $220 per day to include breakfast and dinner. I'd suggest going with this because the reality is in Bora Bora, you're not very likely to eat off property, and you're not going to want to worry about every single $40 salad you order.
Transportation: $50. Besides getting to your hotel, you shouldn't need much transportation, as any activities you plan will organize it for you
Activities and Sightseeing: $300-$1500 per couple (ranging from one activity to many planned activities)
Most of your days will be relaxing on the beach, but it's a fallacy that that's all there is to do in Bora Bora! You can take an ATV tour of the island, go snorkeling with sharks and rays, or hop on an island hopping sunset cruise.
Flights: Flights from California are around $1200, while flights from the East Coast can be closer to $2000
How much will an African Safari honeymoon cost? $13,000 – $35,000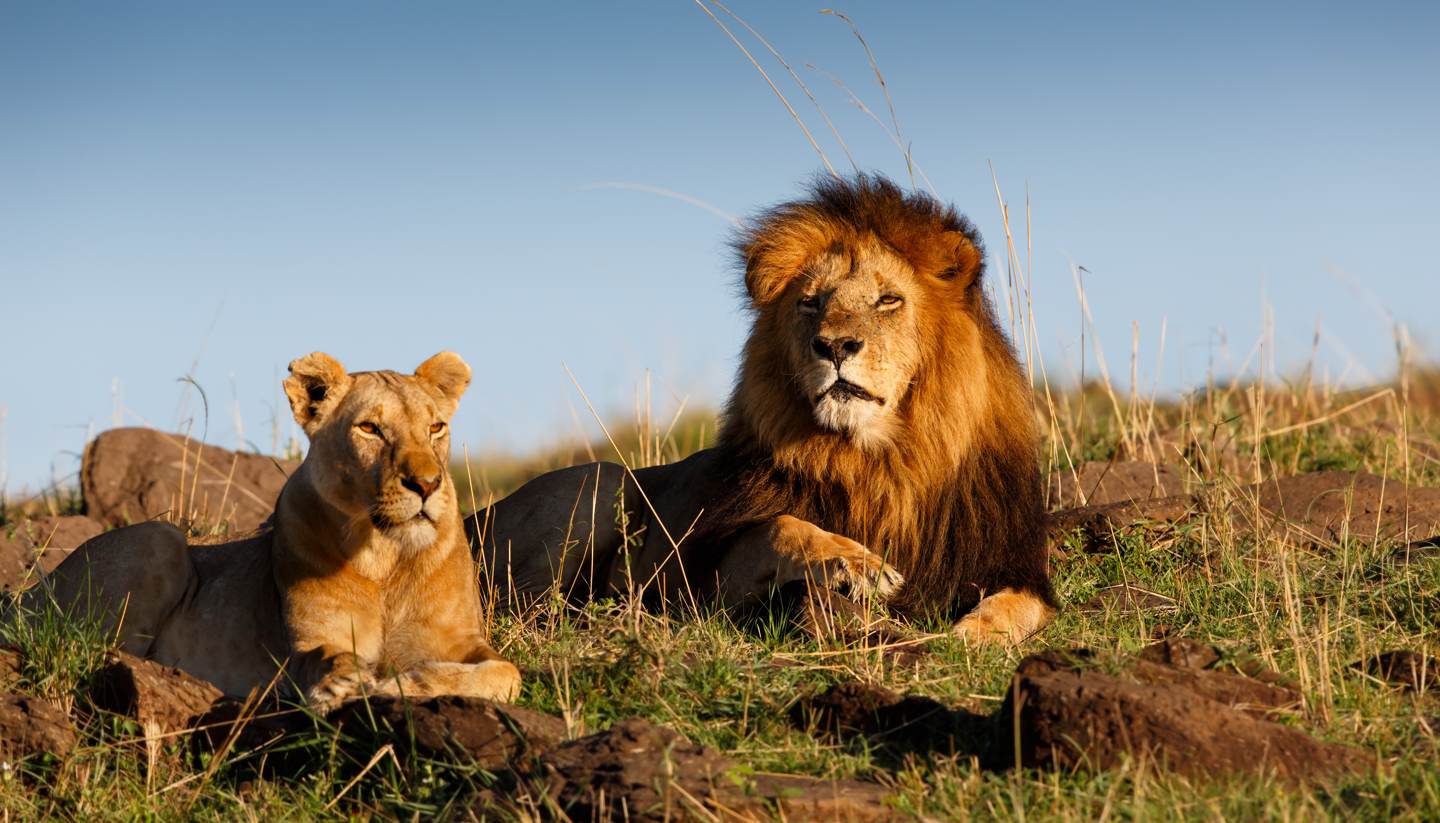 What's the breakdown of costs?
Luxury Accommodations: $10,000-$30,000 for 5 nights of a safari + $200-$500 per night for 3 other nights, $1000 per person per night to $3,000 per person per night, depending on the level of luxe of the safari.
When you book a luxury safari, like those at Sabi Sabi Private Reserve in Kruger National Park South Africa, everything is taken care of for you. You'll also have incredible rooms come with private plunge pools, patios, clawfoot tubs, and ultra-high-end amenities. This is the OPPOSITE of roughing it. And, although $3,000 per day is a lot, these rates include all game drives, meals, high tea, drinks, and other activities. If you choose to go with a less high end safari, it will still be expensive, but you can definitely find safaris that are more in the 1,000 p/p per day range.
Food + Drink: $300-600 total for non-safari days
Transportation: $200
Airport transfers, etc.
Activities: $20-$100 per day
Your main activity will be the safari, which is included in your accommodations cost, but we'll budget an extra $20-$100 per day on other activities.
Flights: around $1500 from most areas of the states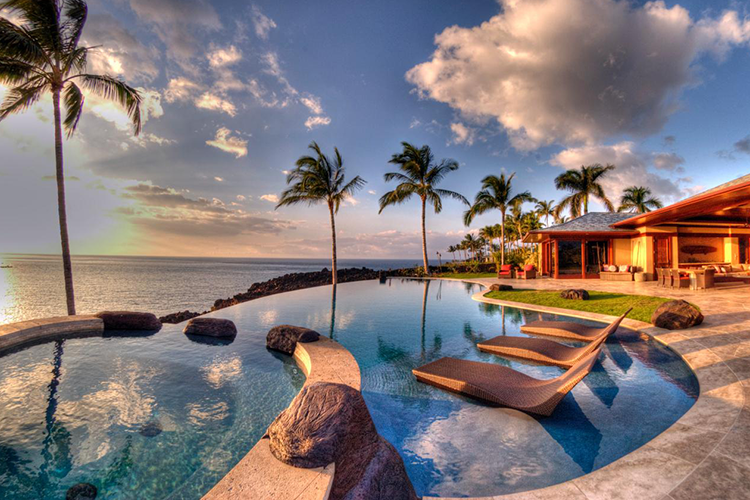 What's the breakdown of costs?
Luxury Hotels: $300-$900 per night
Depending on where you plan on staying for your honeymoon (my pick for honeymooners is always the St. Regis Kauai in Hawaii), Hawaii can be relatively affordable, or beautifully luxe.
Food + Drink: $150-$300 per day
Food in Hawaii has always been more expensive than it should be, but that's life. I think as a couple on your honeymoon you should budget anywhere from $150-$300 per day on food in Hawaii, and, as always, try to get a room with breakfast included.
Transportation: Rental car – $600
Usually I recommend people to rent a car when they're in Hawaii. Taxis are hard to come by and it's much, much easier to get around the islands on your own.
Activities: $300-$1000
From snorkeling trips to catamaran sails, to volcano tours, luaus and everything in-between, you're going to love adventuring around Hawaii.
Flights: $400-$1200, depending on how far away you are from the islands, and what island you're heading to.
I recommend Kauai or Lanai for honeymooners, and Maui anytime!
How much does a honeymoon in Santorini cost? anywhere from $5,000 – 15,000
Luxury Hotels: $300-$1000 per night
Depending on where you stay in the Greek isles, hotels will ring you up at least a few hundred a night. The nicest hotels in Santorini, like Katikies or Santorini Secret Suites, range from $800-$1000 per night in high season, but you can find some beautiful ones with stellar views like Oia's Sunset, for closer to $250 a night. For some great hotel recommendations in Santorini (from luxe to affordable) check out my Ultimate Santorini Travel Guide.
Food + Drink: $1000 – $2400 for 2 people, 9 days
Santorini & the Greek Isles is more expensive for food than most areas of Greece, but you can still find some delicious casual eats. For a mix of casual and fine dining, you're looking at around $1500 per couple for 9 days.
Transportation: $100-$200
Most hotels will pick you up from the ferry port or airport. The trip to Oia, Santorini will cost no more than about 20 bucks, and it's fairly easy to get around with buses or drivers once you're in Santorini.
Activities: $400-$2000
Between sunset sailing catamarans, wine tastings, and cooking classes, there's no shortage of activities to keep you busy in Santorini. Depending on how many you do as a couple, I'd budget this at around $400-2000 bucks for the 9 days.
Flights: $1200-$2000
It's usually cheapest to do a roundtrip to Athens and get a hopper flight from there to Santorini, but it's possible to fly direct to Santorini as well. There are more than 20 flights per day from Athens to Santorini in the Summer and airfare for Athens to Santorini flights will cost between $40 and $175. Flying time from Athens to Santorini is about 45 minutes. Skyscanner is the best website to search for flights from Athens to Santorini, and for your Athens round trip.
How much can I expect to spend on a honeymoon in Aruba? $5,000 – $13,600
What's the breakdown of costs?
Luxury Hotels: $300-$1200 per night, depending on caliber of hotel and season.
High season in Aruba is November-March. The nicest hotels like The Ritz-Carlton Aruba will be as much as $1200 per night in high season, but more like $500 per night in low season. Other hotels like the Renaissance Aruba top off at around $370/night in high season, and lower in low season.
Read my full blog post on Aruba here.
Food + Drink: Around $100-$200 per couple, per day
Depending on where you choose to eat (you can have some of the most delicious food of your life at casual dives like Zeerovers and Eduardo's Beach Shack, or splurge for a romantic dinner at Screaming Eagle), food in Aruba isn't too affordable, but isn't as expensive as places like Bora Bora. The good news is you have options, I'd say it's in line with the expense and options of restaurants and bars in Hawaii.
Transportation: $700
You'll want to rent a car in Aruba to get around, which is usually around $700 per week.
Activities: $200-$600
Most of the activities in Aruba surround the beach or sightseeing (which you can do in your own rental car) but some fun day activities – like heading to Flamingo Beach, or a sunset booze cruise, or a snorkel trip, carry with them a cost of about $100 per person per activity.
Flights: ~$600 per person, $1200 total
Maybe it's your first time out of the country together. Or maybe it's returning to a place you love and that's special to you. Or maybe it's going somewhere neither of you ever thought possible, because, what the heck, if not now, when!? Whatever the reason, your honeymoon is going to be one of the greatest and most memorable trips of your life! Enjoy 🙂 And check out my other blog posts for more honeymoon inspiration and ideas!
The best bachelor party destinations
What to wear in your engagement photos
The Ultimate Honeymoon in Bora Bora Planning Guide
The best South Africa honeymoon guide
The best all-inclusive resorts for a honeymoon
The Ultimate Honeymoon in Bora Bora Planning Guide
When will it be safe to travel again and how to book future flights safely
Bali vs. The Maldives : Comparing honeymoon destinations
The Best Groomsmen Gifts; Groomsmen Gift Ideas They'll Actually Use
The best luxury resorts in the world
How to plan the best bachelorette party
The best luxury honeymoon resorts to book for your honeymoon
The Ultimate Bali Honeymoon Guide
The Best Overwater Bungalows in Bora Bora
The Best Mini-moon destinations in the USA
Honeymooning in the Amalfi Coast: The Ultimate Amalfi Coast Travel Guide