The Ultimate Guide to Three Days in Santorini, Greece
So you're traveling to the Greek Isles and you know you want to see romantic, idyllic Santorini – but you're short on time and you want to make sure you also have time to see Mykonos, Paros, Ios, and as many of the other dreamy Greek Islands as you possibly can in your trip, too! So you only have three days. While you can easily spend a week in Santorini alone (and I have my Ultimate Santorini Travel Guide to help you do that), you can also experience so much of what the beautiful island has to offer in just three days in Santorini! And this guide will help you do just that!
Day 1: Arrive to Santorini
Whether you travel to Santorini via ferry or by plane (I recommend by plane for speed and ease! There are tons of cheap flights out of Athens, and it's SO much easier than ferrying all the way from Athens to Santorini)
Check into your hotel, walk into town in the afternoon and explore. Grab a sunset dinner at Naos Santorini – SO good!
There are 2 areas of Santorini I recommend to stay in for first timers to the island – Oia (the center of all the action), and Imerovigli (tucked away, and much quieter, with a STUNNING sunset view that will take your breath away)

Five star resorts in Santorini:
Located in Oia, this place has some of the best rooms and views of anywhere I've ever been. It feels a million miles away from bustling Oia, but it's a convenient 5 minute stroll from all the restaurants and shopping you could want.
Grace Hotel Santorini, an Auberge Resort, is located in the much quieter Imerovigli village, and has a panoramic view of the sunset (unlike Oia), and its location in Imerovigli makes it a much more secluded choice for a hotel in Santorini (perfect for a Greek Isles honeymoon!). I especially loved their dreamy infinity pool, their food, and their champagne lounge for sunset cocktails.
Kirini Santorini is a Leading Hotel of the World, and has only 40 rooms. Even though it's only 5 minutes from bustling Oia (in the same area as Mystique), it is completely secluded, private, and beautiful. The rooms are definitely the nicest hotel rooms in Santorini, and the service was the best of the best – and they even give each guest a bottle of delicious Santorini wine at check-in. (They clearly know the way to my heart!).
Day 2:
Go wine tasting!
You can walk to wineries from Oia in only about 20 minutes! I recommend Sigalas Winery! I first heard about Sigalas at my favorite restaurant in San Francisco, Kokkari. It's an amazing Greek restaurant and every time I'm there I order Sigalas Winery's Santorini white wine. So I had to go in person!!! The wine is SO good, but the food is the real stealer of the show here. Definitely go around lunch time. I'd recommend you order all of the wines to taste, and then the fava, and the tomato fritters to go with your wine!
Dinner in Ammoudi Bay
Is this not the dreamiest dinner set up? Sunset Taverna is my #1 restaurant MUST DO in Santorini. Get the lobster pasta, and thank me later.

Day 3:
Get up early to walk the town before the crowds. And if you're feeling really ambitious, do the hike from Oia to Imerovigli or vice versa (about 2 hours, with beautiful coastal views).
If you're looking to get that picture perfect Santorini instagram, you're DEFINITELY going to need to get up early, plus it's just so fun to see the city before the crowds. I'll often wake up early and walk around no matter where I am in Europe! (Especially Venice!) It's a different world when you have it all to yourselves.
Grab lunch in town at Pito Gyros for casual gyros, or Melitini for a cute lunch in Oia.
End your day with a sunset sail around Santorini
(if you're tight on time in Santorini, you can also squeeze this in on the day before). The sunset sail was one of my favorite things we did in Santorini – and it even includes a yummy barbecue dinner on board and all you can drink.
https://www.anrdoezrs.net/links/8256579/type/dlg/https://www.tripadvisor.com/Restaurant_Review-g482941-d1104446-Reviews-Sunset_Ammoudi-Oia_Santorini_Cyclades_South_Aegean.html
There you go! Three amazing days in Santorini, if you have extra time, I'd recommend you rent ATV's and ride them around the island, explore Red Beach, and do the hike from Oia to Imerovigli!
What to Pack for your Trip to Santorini
It's such nice weather in Santorini – warm but not TOO warm. It's very sunny so you'll want fun, summery dresses, and light enough clothes and shoes you can walk around in. This is definitely not the spot for heels!! The steps all over Santorini are TOUGH enough even in sandals, you are not going to want to wear any heels on your trip.
Here's what I packed for my trip to Santorini: (Click the photos to shop!)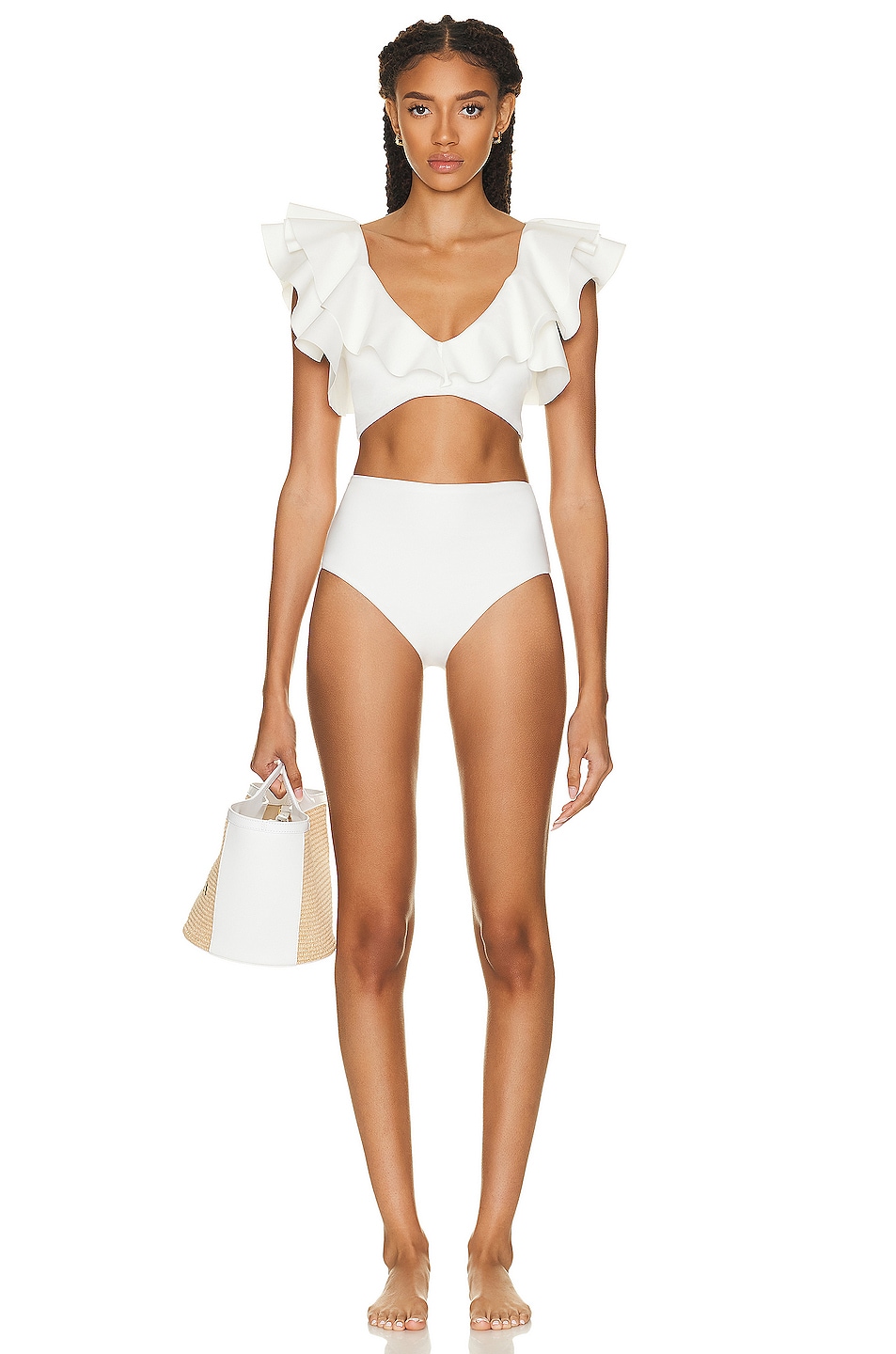 Love this white with gold zipper one piece swimsuit
I love this for fancy dinners out on the island.
How beautiful are tthese earrings for greece?
Check out these other posts:
What camera I use as a travel blogger
The ultimate santorini travel guide
What to pack for a beach vacation, women's beach vacation packing guide
Grilled salmon with mango avocado salsa
Pin this post: