The Best Airbnbs in Lake Como, Italy
So you're traveling to Lake Como, Italy and wondering where to stay for the ultimate luxury experience, some epic lakefront views, la dolce vita, and quintessential Lake Como charm. I've got you covered. These DREAMY airbnb's on Lake Como are the best of the best, and are sure to be a highlight of your trip to Italy. No matter if you're a couple traveling together, or a group looking for a drop-dead-gorgeous villa on the water, one of these Lake Como airbnb's is sure to suit your travel style.
But, first off – which area of Lake Como should you stay in?
Anywhere you stay around the lake is going to be an Italian dream-come-true, but, in general, Bellagio is the most famous, most popular (and in my opinion the cutest) area of Lake Como, followed by Tremezzo and Varenna.
If you're looking for a beautiful view of Lake Como on a budget, this is your spot – and so affordable! Great for two people.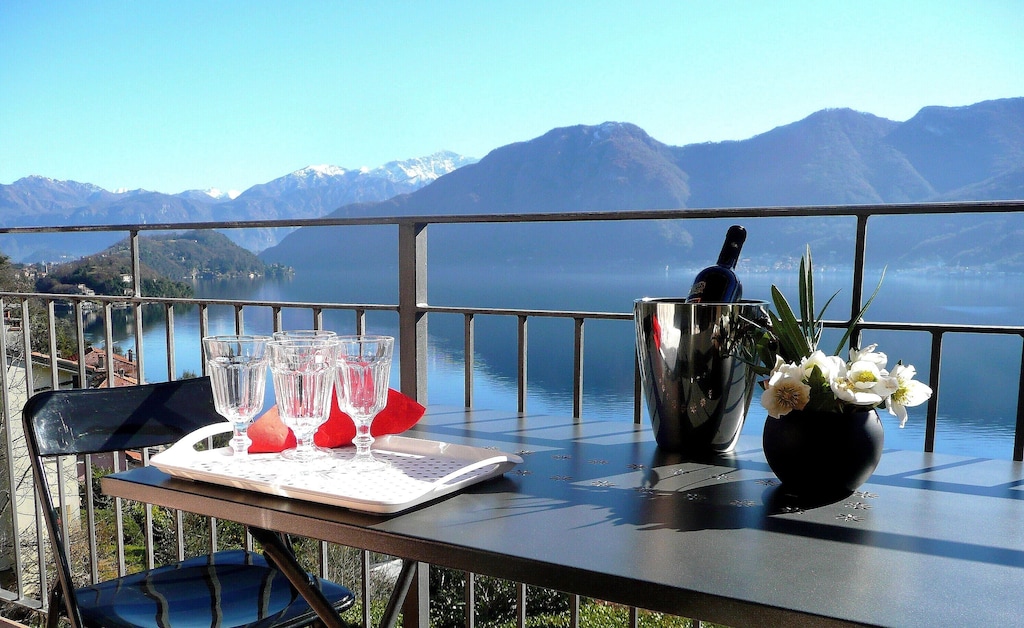 Best for: groups , anyone looking for some seriously incomparable Italian lake views… and a great hot tub.
Sleeps 2, a cute romantic apartment with lake views.
If you have a bigger group, this incredible, spacious villa in Bellagio is for you.
And if money is no object, and you want to stay in a real 19th century, four floor villa that is so show-stopping that water taxis drive by admiring it, this is the spot for you. This beautiful combination of ancient Italian elegance and modern amenities and remodel make this villa one of the absolute best on the lake.
Check out these other related blog posts:
The ultimate Lake Como luxury travel guide
The ultimate Capri travel guide
The Ultimate Amalfi Coast Travel Guide – JetsetChristina's Guide to the Amalfi Coast
The Best Honeymoon Hotels in the Amalfi Coast
The Ultimate Santorini Travel Guide – JetsetChristina 's Santorini Travel Guide