The Ultimate Travel Guide to San Francisco
Planning a vacation to San Francisco or a weekend in the city by the Bay? San Francisco is my hometown and one of my very favorite cities in the world.
I grew up across the Bay Bridge from the city, and have spent my entire life exploring this amazing Bay Area. With so much to do in and around the city, how could you not fall in love with SF?! Everywhere I go around the world, as soon as I tell people I'm from San Francisco, travelers get so excited to talk to me all about their "favorite city". If you haven't yet explored the hilly streets of San Francisco, seen the waves crash under the Golden Gate Bridge, seen Union Square light up around the holidays, been a part of the World Series Championship celebratory masses, or dined in the #3 Best City in the World for foodies, you better start planning your trip now!
The Best Hotels in San Francisco
With its perfect location in Nob Hill and its prize-winning panoramic views of the city, it's hard to beat the Mark Hopkins. In fact, it's also one of my favorite Date Spots in San Francisco.
This super-chic and swanky hotel in Nob Hill is one of my very favorites in the city. Make sure you check out their award-winning spa – it's gorgeous.
The Fairmont is a mainstay as one of the best places to stay in SF. Be sure to go to the Tonga Room and get a mai tai!
What to do in San Francisco
Fisherman's Wharf
Definitely a must-do. Full of too-touristy-but-still-awesome attractions like Pier 39, home to SF's famous hundreds of sea lions who make their home on the pier (so fun to watch). Grab yourself a bread bowl of the best clam chowder you'll ever eat at Boudin Bakery and walk the wharf. You'll instantly feel the San Fran charm.
Alcatraz
Known for its beauty, its history, and its infamy. This tour is renowned as the best in SF. It's a must-do for most tourists. Alcatraz was historically a prison home to famous inmates such as Al Capone, and the wealth of stories on the island will make your spine shiver and astound you.
Golden Gate Bridge
Obviously, this is a must-see. Many days in SF are foggy, so if you get a clear day, go see the Golden Gate. You can bike across it, walk across it, or just see the beautiful views on either side of it. I highly recommend checking it out from Baker Beach on the west side! One of my favorite views (and a very Instagrammable spot as well!).
Palace of Fine Arts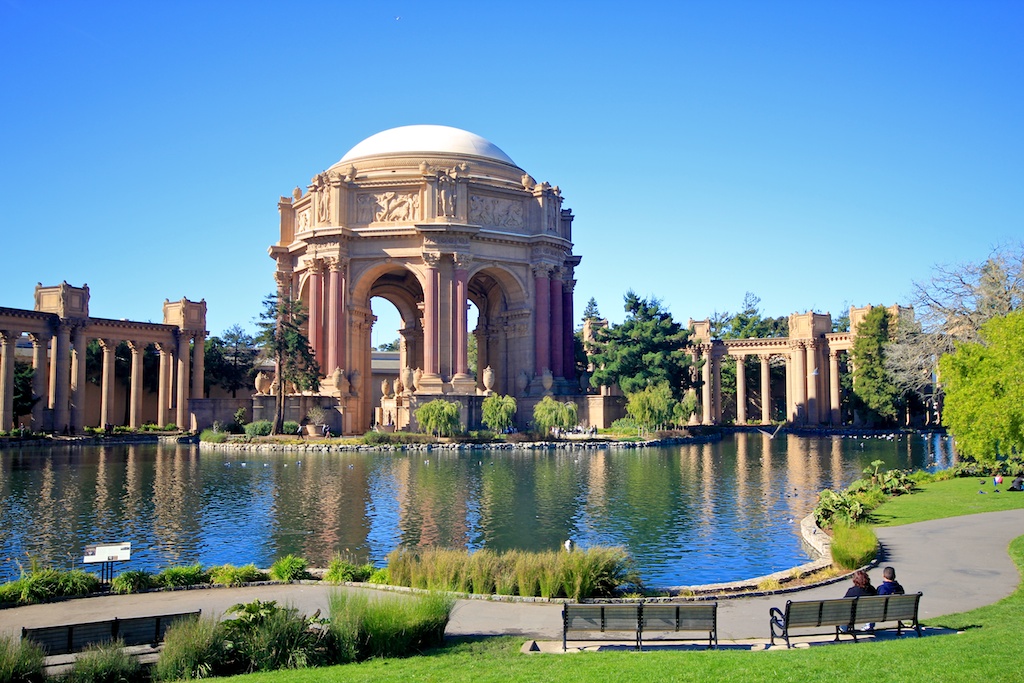 This a tourist spot, for sure, but it is a gorgeous place to sightsee. Built in 1915, the architecture of the Palace of Fine Arts is just magical. With a big lake, ducks, and beautiful places to sit, it definitely makes for a great date spot. Also the sight of Alfred Hitchock's movie Vertigo!
Sausalito
A short ferry ride from the city (or you can bike there from Fisherman's Wharf, and ferry back!), Sausalito is a beautiful, quaint town to walk around, and grab lunch at Bar Bocce, a fun pizzeria right on the water! Make sure you go on a clear day because the views of the city from the other side of the bay are awesome! And if you find yourself there for dinner, grab a reservation at The Spinnaker.
Cable cars!
Historic Cable cars are all over the city- and they are a must-do in San Francisco! They've been around since the 1800s and they're such a fun way to get around SF. I actually even had a birthday party on a cable car once!! We rented out the whole thing. So fun.
Sutro Baths
On a clear day, head to Sutro Baths for a gorgeous sunset view! One of my favorite spots in the city.
The Painted Ladies in Alamo Square
If you have seen the hit TV series "Full House," then you will definitely recognize these colorful Victorian homes on Steiner Street across from Alamo Square! This is definitely a go-to spot for tourists, so get there early or prepare for a bit of a wait if you want a clear photo of the houses.
Lombard Street
Lombard Street, AKA the "crookedest street in the world," is another must-see when you are visiting SF! This street runs east-west, but the most famous block sits between Hyde and Leavenworth Streets. If you are going to see this famous street by car, you will want to enter from Hyde Street as it is a very tight one-way road. However, if you can, I highly recommend walking from the bottom at Leavenworth Street up to the top at Hyde Street! It's a bit of a workout, but the view from the top is SO worth it!! Plus, there are Instagrammable spots just about every other step on the way up.
The Best Restaurants in San Francisco
Where to eat in San Francisco? This is a loaded question we locals deal with every day. San Francisco is always named in the top foodie cities in the world, and for good reason. The restaurant scene is bustling in this city, and it is all about farm-to-table food with eclectic and flavorful twists. With so, so many choices, and new, incredible restaurants opening all the time, how could you possibly choose?! I'm here to help. My family and friends love giving me that daunting task because, not to be cocky, but I am very, very good at finding the amazing dining experiences that SF has to offer… Here are my faves:
Tadich Grill
This is a San Francisco original. By far, the go-to seafood restaurant in the city. Located in the financial district, this SF staple has been around for… brace yourself… 160 years! They don't take reservations so expect a wait, but it is SO worth it. Every fresh fish you can imagine, with San Francisco Sourdough bread and an awesomely traditional SF vibe. 240 California Street. tadichgrill.com
Kokkari
Hands down my favorite restaurant in SF right now. Hard to get a reservation, but it really doesn't get any better than their gourmet Mediterranean food. Order the perfectly rotisseried lamb skewers, the melt-in-your-mouth spanakopita, and a bottle of greek white wine and you will think you've up and gone to Santorini.
Nopa
Nopa is another one of my very favorite restaurants. Nopa, with its seasonally changing menu and TO-DIE-FOR avocado toast, has just about everyone from locals to tourists alike vying for a spot in their impossible to get a reservation dining room. So how do you get in? You call or OpenTable a reservation exactly 1 month in advance. Beware, though, because there are people who stay up until midnight on the dot just to snag a table. It's a crazy game out there for SF foodies. www.nopasf.com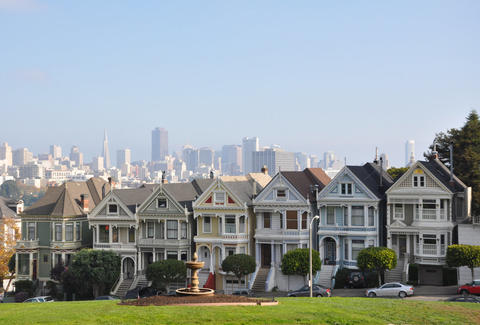 The Mill
SF and sourdough bread go together like foggy days and hot cups of coffee. The Mill, a coffee shop featuring the indescribably delicious Josey Baker sourdough bread, is a must-stop on your trip to SF. The mill uses their mill to grind up the finest quality whole grain flour fresh every day mixed with the same sourdough starter that Josey the Baker (whose real last name is Baker!) got from his friend George's grandma. You're going to love this place. https://www.themillsf.com/
I'll go ahead and say it.. this is THE best sushi in San Francisco. If you don't believe me, read my write-up on my experience at Omakase, which reads more like a love letter to the chef and less like a restaurant review. It is so, so good.
Octavia
Octavia is quickly becoming THE restaurant of 2015. Just opened in April, and it is already a hot spot. From renowned chef Melissa Perello, you can expect nothing but the best. The crusty whole wheat sourdough bread and the soft-boiled deviled egg are easy highlights of the meal, but every farm-to-table dish will leave your mouth salivating for more. https://www.octavia-sf.com/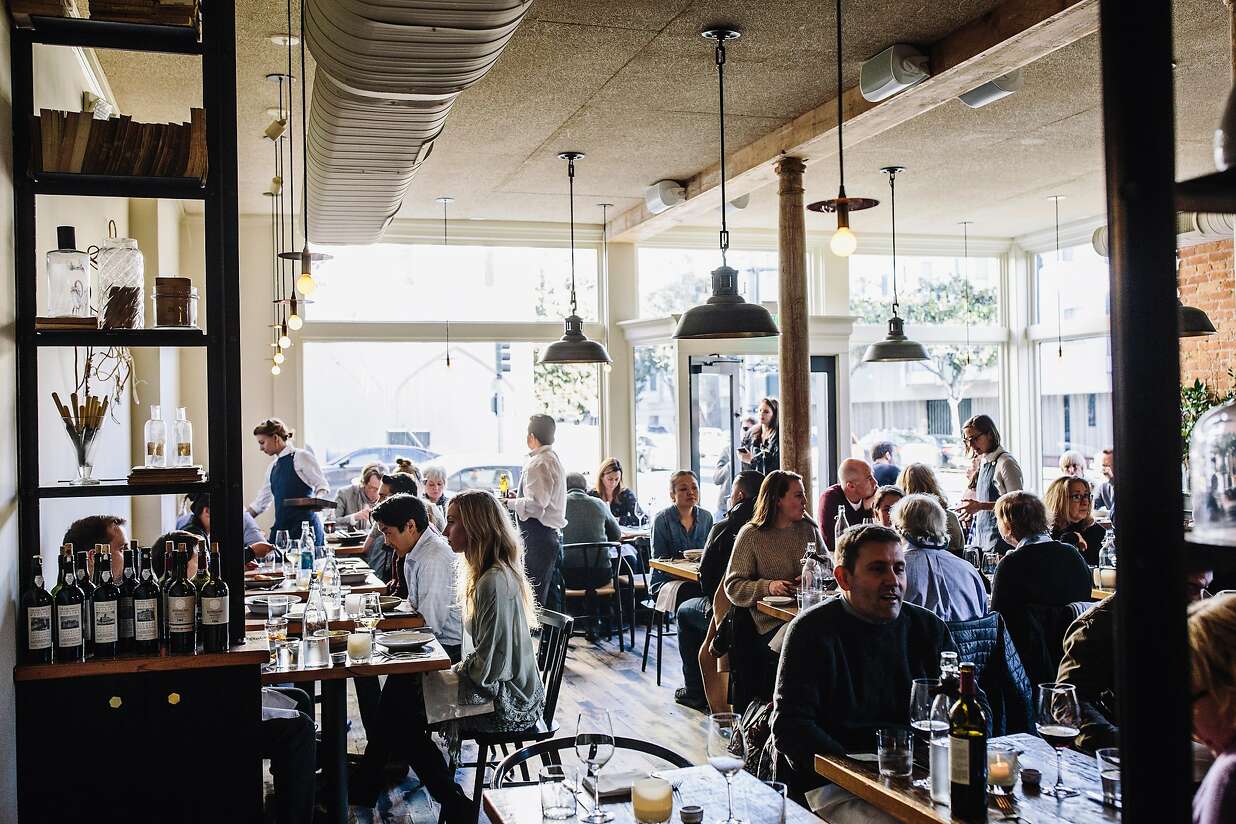 Wayfare Tavern
Tyler Florence's SF restaurant is an incredible contemporary take on old American cuisine. You walk in and feel like you've stepped back fifty years and walked into a true American classic restaurant. Wayfare constantly has celebrities and famous people walking through its doors, and there's a reason why. The menu features a lot of choices from steak to tuna carpaccio to the best burger you'll ever have. Perfect atmosphere, and perfect food. You won't be disappointed.
Wayfare Tavern. 558 Sacramento Street 415 772 9060
Flour + Water
WOW WOW WOW is all I have to say about this Californian-Italian restaurant that is taking over the foodie scene of San Francisco. For starters, I have never had better pasta in my life, but it doesn't stop there. Their menu is always changing, and whether it's fresh fish or a perfectly seasoned steak, or the pasta that made them famous that you order, I guarantee you this place will blow you away. I ended up getting their cookbook and cannot wait to try and master some of three-time James Beard finalist and chef and owner Thomas McNaughton's amazing skills. www.flourandwater.com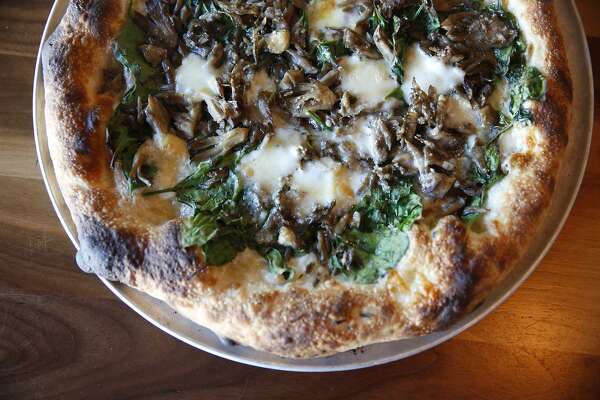 Elephant Sushi
This small Russian Hill gem generally boasts a 2-hour wait almost every night. Why? Because it's that good. It's a great date night restaurant in SF – and this is always my girlfriends' and my go-to girls' night spot because the chardonnay is good and the rolls are even better. Order the White-Out roll and the Flaming Seabass. (415) 440-1905 www.elephantsushi.com
Blowfish Sushi
To Die For. Now isn't that just the best restaurant name you've ever heard?! Sake and Sushi in the Mission's hippest restaurant. Get the "guacamole". It is heaven in your mouth. Plus Happy Hour 5 – 7 p.m. Monday-Friday. Need I say more?
Blowfish Sushi To Die For. 2170 Bryant (at 20th st), 285-3848, www.blowfishsushi.com
Slanted Door
This Vietnamese fusion restaurant is so, so cool. With floor-to-ceiling windows with a priceless view of the bay, the atmosphere is top notch and the food is nationally acclaimed incredible. Their amazing teas are my favorite, so take advantage of the afternoon high tea!
1 Ferry Building #3, San Francisco, CA www.slanteddoor.com
The SF Farmers market
Hosted at the Ferry Building in the Embarcadero (Tuesdays, Thursdays, and Saturdays), this is more than your average farmer's market. Sure you have all your usual fresh fruit and prime CA-grown produce (did you know that CA grows nearly half of the US's fruit, nuts, and vegetables? Not to mention our wineeeee) but this Farmer's Market has so much more. Food trucks, wine tastings, Cowgirl Creamery Cheese Shop (amazing), and an all-around awesome atmosphere. If you're wondering where everyone in San Francisco is on Saturday mornings- it's here!
Ferry Building Marketplace. One Ferry Building, San Francisco, CA
Mama's is world-famous for its breakfast, and one trip here will show you why. You're always going to find a long line, so try to go on a weekday, or right as they open in the morning.
also, check out my Top Date Spots in San Francisco
The Best Cocktail Bars and Going Out Spots in San Francisco
Smuggler's Cove
Consistently rated one of the top bars in the world, this tiki bar is one of the coolest spots in the city. An unassuming, unmarked, sketchy door opens up to this awesome south-pacific-themed bar. I love this place. They have about a million different rum cocktails that are all amazing. Also, Kanye/Kim went here when they were in SF. SO YOU KNOW it's cool.
Nick's Crispy Tacos
Taco Tuesdays at Nick's Crispy Tacos in Russian Hill are all the rage. $2 tacos and $18 pitchers of delicious margaritas plus taking place in a nightclub make taco Tuesdays at Nick's hard to beat. The lines can get long, but it's worth it. Lots of TVs too for sports watchers! Call ahead of time for a booth (up to 10 people) at Rouge Night Club. 1500 Broadway (Polk St.) San Francisco, CA 415-409-8226
The Tipsy Pig
My favorite SF bar by far. Located in the Marina, the Tipsy Pig serves up some of the best drinks in the city. You can't go wrong ordering their famous 'strawberry fields' — a delicious drink with fresh strawberries and strawberry puree infused with vodka… all served up to you in a traditional mason jar. With incredibly delicious and unique cocktails that will keep you wanting more and more, Tipsy is definitely going to keep you tipsy. Take your drink out to their starlit patio and enjoy a true SF local favorite. This amazing bar is actually also included in the prestigious SF ChronicleTop 100 restaurants- so don't think it's just hyped for the drinks!! Go for dinner and definitely order the incredible bbq pork sliders and homemade sweet potato fries!
Keep in mind, Mon-Weds Tipsy has half-price wine bottles from 5 – 7 p.m., as if you needed another excuse for wine Wednesday (and Monday, and Tuesday).
The Ramp
For brunch specials, I love the Ramp in Potrero Hill. It's a local favorite, right on the water, and they have the best crab eggs benedict, and crazy-good bloody marys! Dine alfresco on the water with a great, casual atmosphere unique to San Francisco. Brunch is Sat/Sun 9:30 a.m. – 4 p.m. but they also have Happy Hour Mon-Fri 4 p.m. – 7:30 p.m. Did I mention dollar oysters?!
855 Terry A Francois Boulevard. San Francisco, CA 94158. (415)621-2378. www.theramprestaurant.com
Latin America Club
Located in SF's foodie paradise, the Mission, Latin America club has the best (and strongest) margaritas in town, if not the world. an awesome bar with pinatas lining the ceiling and Latin American decorations creating an ambiance that screams fiesta. 3286 22nd street. San Francisco, CA
The Dorian
Located in my home turf of the Marina, the Dorian is my go-to spot for cocktails and small bites. The Dorian brunch is to die for, as is their whisky collection.
Where to Soak Up the SF Culture
Make like an SF local and go see a Giants game! We are crazy about our Giants, who have won three of the last five World Series. Our ballpark is beautifully set on the water, with restaurants and bars all around it (definitely get a drink across the street from the stadium at MoMo's!) AT&T Park was just built in 2004, so the facilities are incredible and the atmosphere is always fun and exciting. Don't forget to wear your orange and black!
The Best Views in San Francisco
Point Bonita Lighthouse
This lighthouse was built in 1855 and is at the foot of the gorgeous Marin Headlands on the Pacific Coast. Not far from the Golden Gate, it holds some of the most beautiful views of the city and of the coast. If it's windy, prepare to feel like you're going to get swept right off into the raging Pacific waves, but it sure is a gorgeous sight. Also, just a forewarning- there is an (optional) wooden bridge to get from the gorgeous cliffs to the lighthouse, pretty scary but perfect for the thrillseeker in all of you!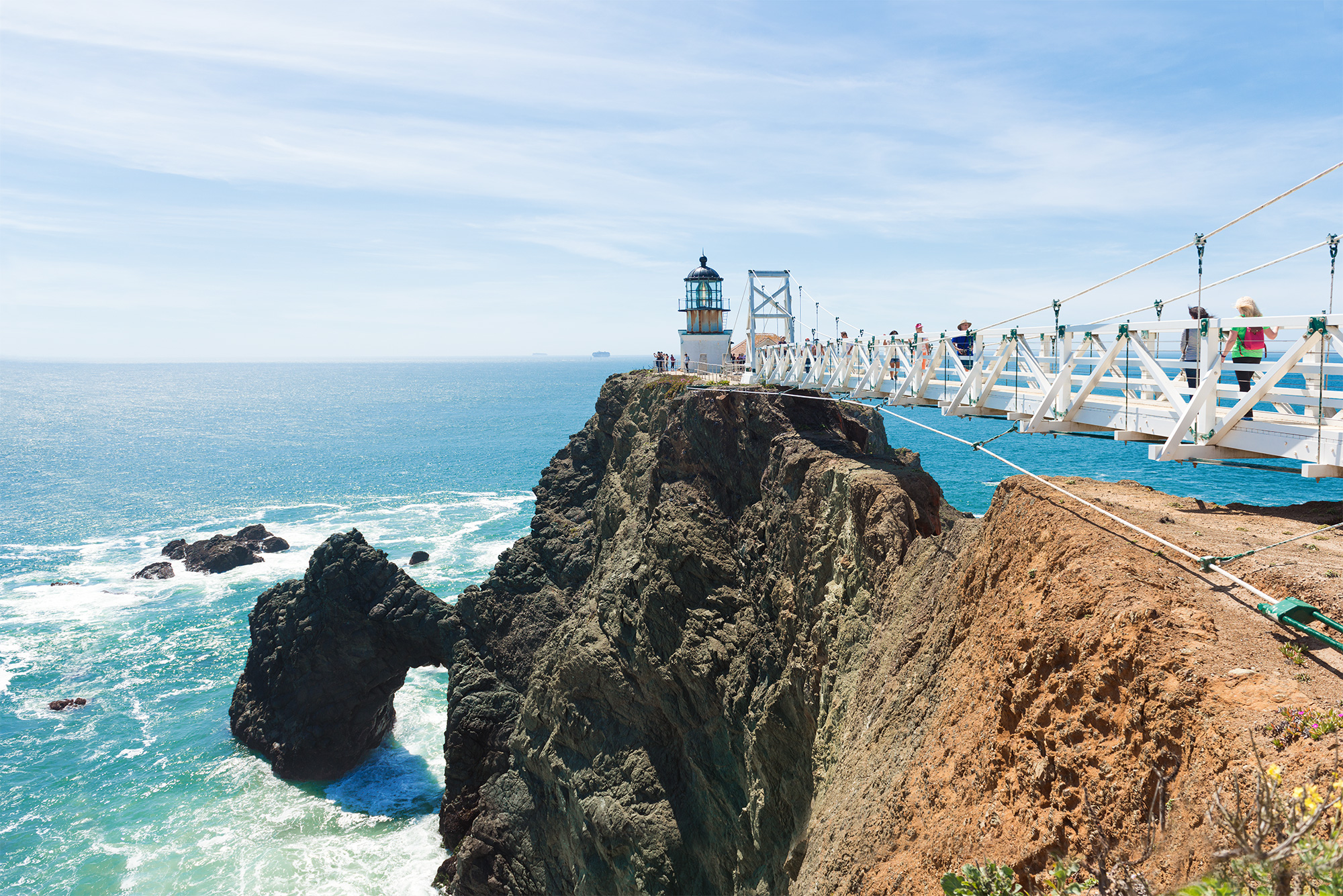 Located at the very top of the luxurious Mark Hopkins hotel, this is a world-renowned favorite for the most beautiful panoramic vistas of the city. Go for brunch, lunch, dinner, or celebrate with someone you love with the most gorgeous setting for what's sure to be a memorable night. Cocktails served weekends until 12:30, weekdays till 11:30. Their famous Sunday Champagne brunch starts at 10 a.m. – but you need a reservation! 19th Floor, 1 Nob Hill Place, San Francisco, CA 415 392 3434
Coit Tower
One of the mainstays of the SF skyline, Coit Tower hosts some of the most gorgeous panoramic views of the city, and, on a clear day, the whole bay area.
Angel Island
You have to take a ferry to get there, but it's cheap and painless. Once you're on the island, you can rent a bike and bike the beautiful trails that make up the entire island (no cars, just hikers and bikers). It is sooo much fun and not only do you get a great workout but you are guaranteed some of the greatest views of the bay- from the bay!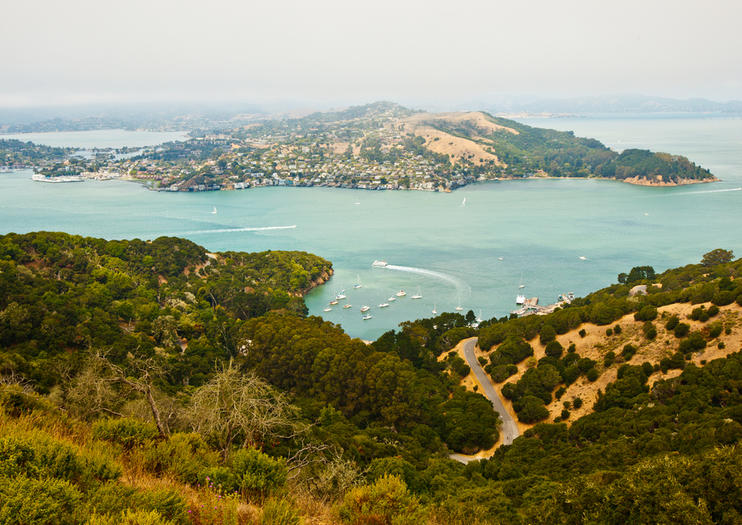 What to Know Before You Visit San Francisco
The weather in SF is mild year-round, but the best time to visit SF in my opinion is in the fall. September and October are our gorgeous Indian summer months where most of the days are a gorgeous 75 and sunny. If you come in the summer, bring a jacket! The fog that socks in the peninsula of the city will leave you chilly, chilly, chilly some days! There's a reason all the tourist shops sell a TON of SF-emblemed jackets and tourist sweatshirts– people aren't expecting the crisp, foggy weather in the summer!
What Else is There to do Outside of San Francisco?
If you're staying a while, you may need to get outside of the city. Check out the best places to go around San Francisco on this post here, or here are my top Bay Area day trips:
Rent a car and drive to Napa (about an hour away) for the day. I have all kinds of posts on Napa Valley from where to wine taste to what to wear to the best wineries to go to with kids, so be sure to peruse the archives!
Napa's more casual younger sister Sonoma is an ideal way to spend a day away from the city (or a weekend!).
A little further than Napa is a charming little wine-country town called Healdsburg. Grab a room at Hotel Healdsburg or Hotel Les Mars, and have the best cozy wine country getaway.
A couple of days in Half Moon Bay is a wonderful way to spend your trip to the Bay. Grab a room at the Ritz-Carlton Half Moon Bay – one of my very favorite hotels in the world!
Big Sur is one of the most stunning views you will ever see in your life. Scary driving for miles on the cliffs of California makes for one of the best adventures (I took the picture to the right this summer!). Have lunch at Nepenthe restaurant, which boasts sweeping views of Big Sur and delicious burgers, salads, and fries. Stay at the Ventana Inn.
Carmel, at the base of Big Sur, is one of the most charming beach towns in California. Home to the world-famous spectacular Pebble Beach Golf Course (a must-see for golfers and non-golfers alike). Walk the town, stay in one of the charming inns, and feel instantly relaxed.
Travel & Leisure calls it the Best Roadtrip in America, and I've yet to meet anyone who would disagree. This drive-of-a-lifetime starts at Big Sur and ends in Los Angeles in Southern California, tiptoeing the coast of California the whole way. It is STUNNING, in a word. If you have the chance to do this trip, or at least to drive the beginning of it, do it. My husband and I did the whole trip this summer from San Diego to San Francisco and it was such a spectacular and romantic road trip. Most memorable moment? Driving the winding cliffs as the sun was setting all too quickly…I wasn't sure we'd make it to the end before it was pitch black/before we drove off a cliff, but we ended up getting to Carmel and off the cliffs just as the sun completely set behind the horizon. Thrilling, but gorgeous. See: JetsetChristina's Guide to Highway 1
Quickie Guide to San Francisco
*Hold down and screenshot*
(you can always find these on my Instagram story highlights for various destinations around the world!)
Get out there and explore my city by the bay & let me know how it goes!
Check out these other posts:
The best romantic getaways near San Francisco
travel-inspired cocktail recipes from around the world
Flying tips – flight essentials