The Best Places in the US to Airbnb for a Monthly Rental or Remote Working Vacation in 2021
The past year has brought with it a ton of life changes, one of the biggest being the shift to remote work! Offices everywhere from San Francisco to Chicago to LA to New York City saying you can work from home until further notice, I've noticed a trend among my friends looking to make a new home away from the city for a couple months at a time. Because let's face it, when else in our lives will we have this chance! But everyone has the same question – where should we go? You're looking for a place you can call 'home' for a month or so, and I've got you!
For the price you probably pay for rent in a city, you can spend a month, or a few months,
working remotely and being productive while exploring a new place, but you want a community, good weather and enough going on you won't get bored. So I decided to round up my top choices for where to rent out an Airbnb or VRBO for a couple months. Because let's face it, we all deserve to get away, and who knows the next time your boss will say 'go ahead, work from wherever you want!'.
San Diego is where my fiance and I have been spending lockdown and it hasn't felt like 'lockdown'. With the beaches open (and thriving), you can start your day with a surf (and if you're a beginner, take a private lesson with a pro), have acai bowls for breakfast, take your morning calls from your rental house, have some Mexican food on the beach for lunch, finish the day, and meet up with your buddies for after work drinks at one of the many outdoor bars and restaurants. Or, if you're not quite ready to be out and about, just enjoy the ocean views from your house and the perfect summer and fall weather that San Diego brings (averages are upper 70s, and dry, not humid). I'd recommend basing from Pacific Beach if you're looking to be in the center of the action, Encinitas if you want a fun restaurant/bar scene and a gorgeous beach, also a little closer to LA, La Jolla if you're looking for an upscale escape and some of the best views in San Diego.
The best Airbnbs in San Diego for a couple or a single:

Mission beach is great because it's slightly quieter than Pacific Beach, but you're still a walk away from the hustle and bustle of PB when you want it.
A cozy studio in a quiet neighborhood with french doors opening up to a balcony of ocean and sunshine, this looks like a great spot.
The best Airbnbs in San Diego for a family or group:
How gorgeous is this house? Probably more for a San Diego vacation than an extended stay, but hey, if budget is no object – go for it!
Can you even imagine waking up to this every day? Take my money now.
How dreamy is this!?
Miami beaches are open, South Beach is open, restaurants are used to tons of outdoor dining, and it's become somewhat of a hub for remote workers looking to work from paradise, and to wake up with this view.
Also, wow, when I was finding these places, I'm stunned at the quality of place with oceanviews you can find for SO cheap for the month in Miami. BRB moving here.
This airbnb studio with a king bed and super modern amenities is only $3000 a month – and shares the facilities of the 1 Hotel South Beach!
Under 2000 a month for a cute bright condo with beach access and a pool? Where do I sign up.
Or, head north to Palm Beach for a quieter beach escape, (but still with enough going on)
THE HAMPTONS, NEW YORK
If money is no object, or you're going in on a Hamptons house with friends, this is an ideal spot with ocean views and a huge pool.
or a cozy, hamptons cottage like this one.
If you're looking for the biggest bang for your buck, and don't mind the heat (or you want to book a fall/winter getaway and are LOOKING for the desert sunshine), Scottsdale is an awesome place to base from for a month or two. And it's SO AFFORDABLE.
or rent a big house with a private pool in Scottsdale with friends or a group – check out my post on The Best Airbnb Rentals in Scottsdale for a Group
Sleeps 20 with a total of 14 beds. Central Scottsdale location. 1/4 mile from the HW 101, 5 min from the WM Open & Barret Jackson, 15 min from the airport, 10 min from Old town Scottsdale. The home is 3 miles of Scottsdale's most popular shopping and restaurants. 10 minutes from Top Golf/Talking Stick Casino & many other family friendly activities. Remodeled in 2019, features an open floor plan that is great for entertaining. Perfect for couples, business travelers, families, & big groups.
Check rates for your dates here
Check rates for your dates here.
Lake Tahoe is UNREAL, and renting a cabin in Tahoe is the perfect way to relax and work remote for a week, two weeks, or a month, any time of year.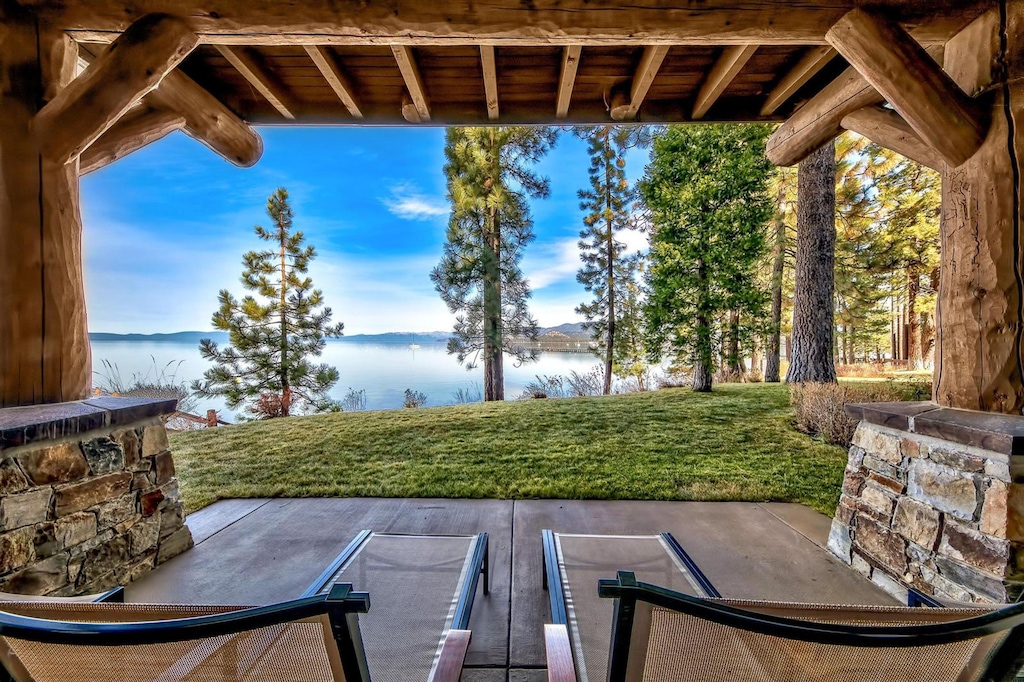 Looking to getaway with a few girls or just rent an epic house with your S/O or family? Palm Springs is a PERFECT place to do that. With warm weather, cheap houses (with pools!) golfing, tennis, and lots of activity nearby – it's an ideal home-away-from-home.
Minutes away from downtown Palm Springs. this newly built 3 bedroom, 2.5-bath is an ideal rental in the Palm Springs area. Sophisticated & chic, with modern accents with a private yard and a pool, hot tub, and mountain views, this lavish Palm Springs abode has it all!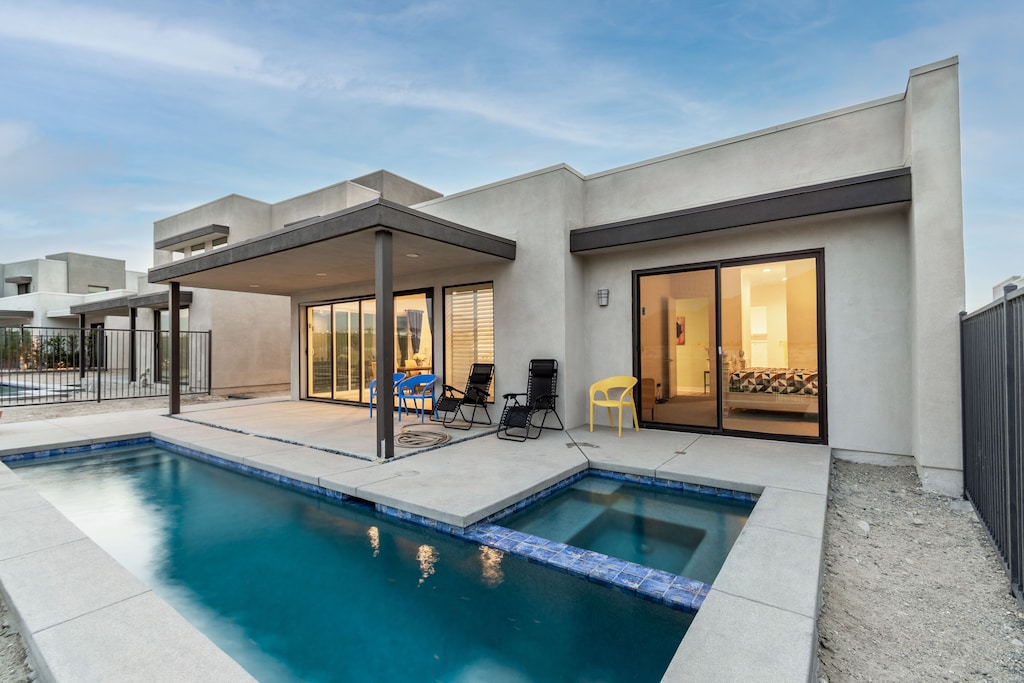 Check out these other blog posts:
The Best USA Destinations to Travel Right Now
What to pack for a beach vacation
The best airbnbs for groups in Palm Springs
The ultimate Austin travel guide
The Ultimate Miami Travel Guide
The Ultimate Big Sur Travel Guide
The best cocktails from around the world – from the perfect Italian bellini, to the original cuban mojito, to a Maui mai tai, a Brazilian caipirinha, an Irish Coffee, the best Manhattan, a Pisco Sour and more
The Ultimate Key West Travel Guide