The Best Pregnancy Travel Tips – How to Travel Comfortably and Fly Safely While Pregnant
As you guys know if you've been following along on instagram, I've spent the last two and a half weeks on the road traveling – yes, even while 6 months pregnant! I've gotten countless DM's asking for pregnancy travel tips, whether you're headed on your babymoon, to a friend's destination wedding, or on a business trip, and I've been so excited to write this post! There's this awful misconception out there that while you're pregnant you're just supposed to hole up in your house for 9 months and not do anything, and I'm here to tell you that's complete B.S. I believe that you should keep your body moving and always do what feels right FOR YOU! Which, for me, is a balance between days on the couch satisfying my milkshake cravings, and days spent roaming around the world, pregnant belly in tow!
Now, that being said, that doesn't mean pregnancy travel is easy. You're growing a human, after all. Which is where these key tips for traveling safely and comfortably during pregnancy come in!
Wearing this one piece, so comfy for pregnancy! I'm in a size M and I think it will continue to stretch with me comfortably for the whole pregnancy! It's a very stretchy fabric so I would only size up if you're carrying large or later in the third trimester.
The Best Pregnancy Travel Tips
If you're wondering if you can hop on a long plane ride while pregnant, you're not alone. When I booked my trip to Dubai, I was researching every article there was on pregnancy travel in an airplane, and how to safely fly while pregnant. And it turns out it's completely safe for you and your baby! There are just a few things you can do to make it extra safe, and extra comfortable.
Get up and move around on the flight
Every hour or so, get up and walk the aisles of the plane (you'll likely need to get up this much anyway if you're like me and have needed to pee every three seconds). This helps to make sure blood is circulating while you're in flight, and will help keep you comfortable all flight long.
Dress comfortably!
Invest in a good flying outfit – your body (and belly) will thank you!!! I am OBSESSED with this brand's bump-friendly clothes, and especially their jumpsuit, which is perfect for flying. A jumpsuit is amazing on a long flight because you don't have ANYTHING cutting into your precious belly. And the fabric is SO damn soft. I've been living in it on every single flight I take, with a cute cardigan or comfy sweatshirt over it. And then when I get to my destination, my treat to myself is I have the hotel launder it so it's fresh for my way home, too. If you're not a jumpsuit fan, they make maternity leggings too in the same to-die-for soft fabric.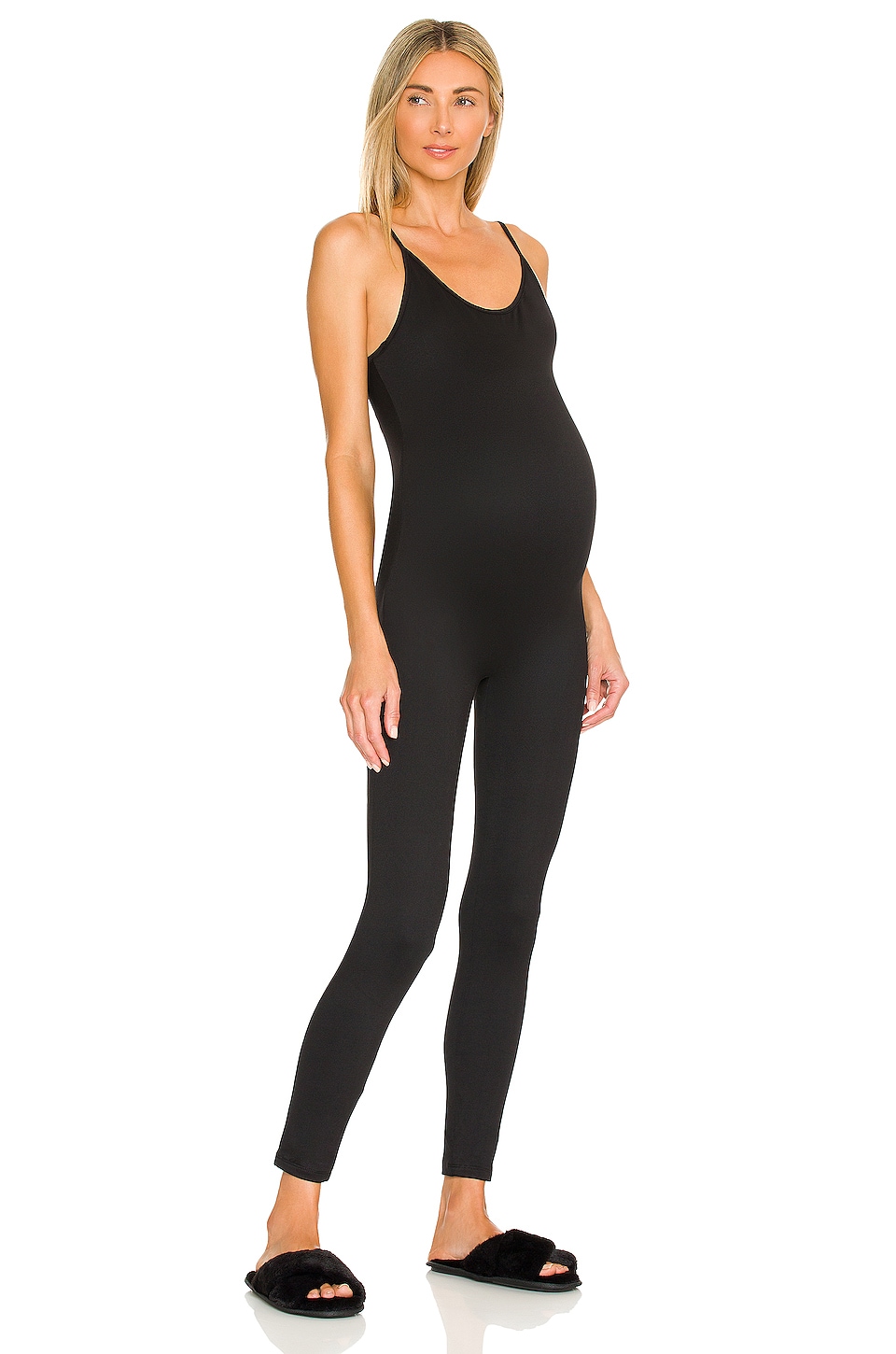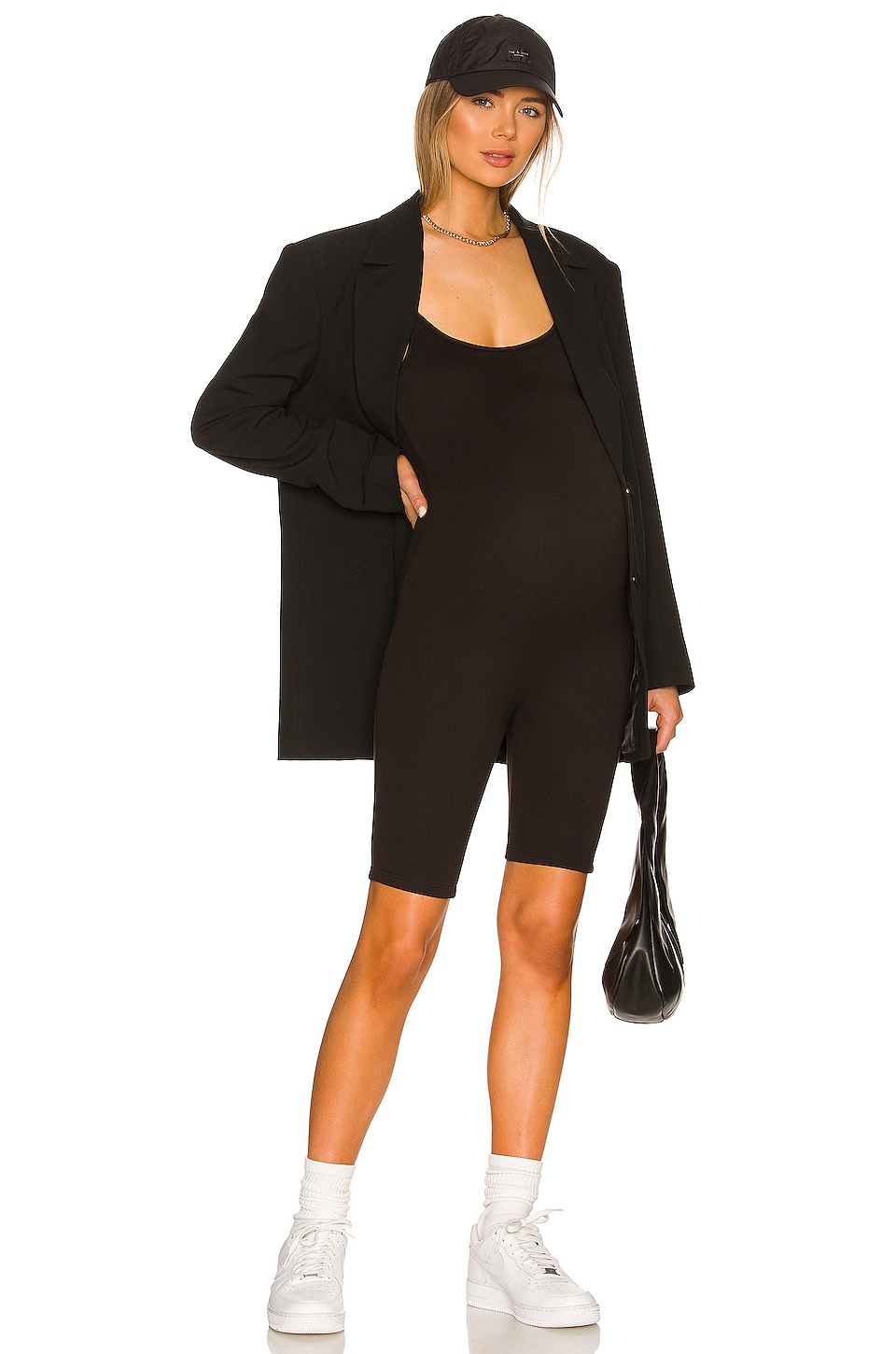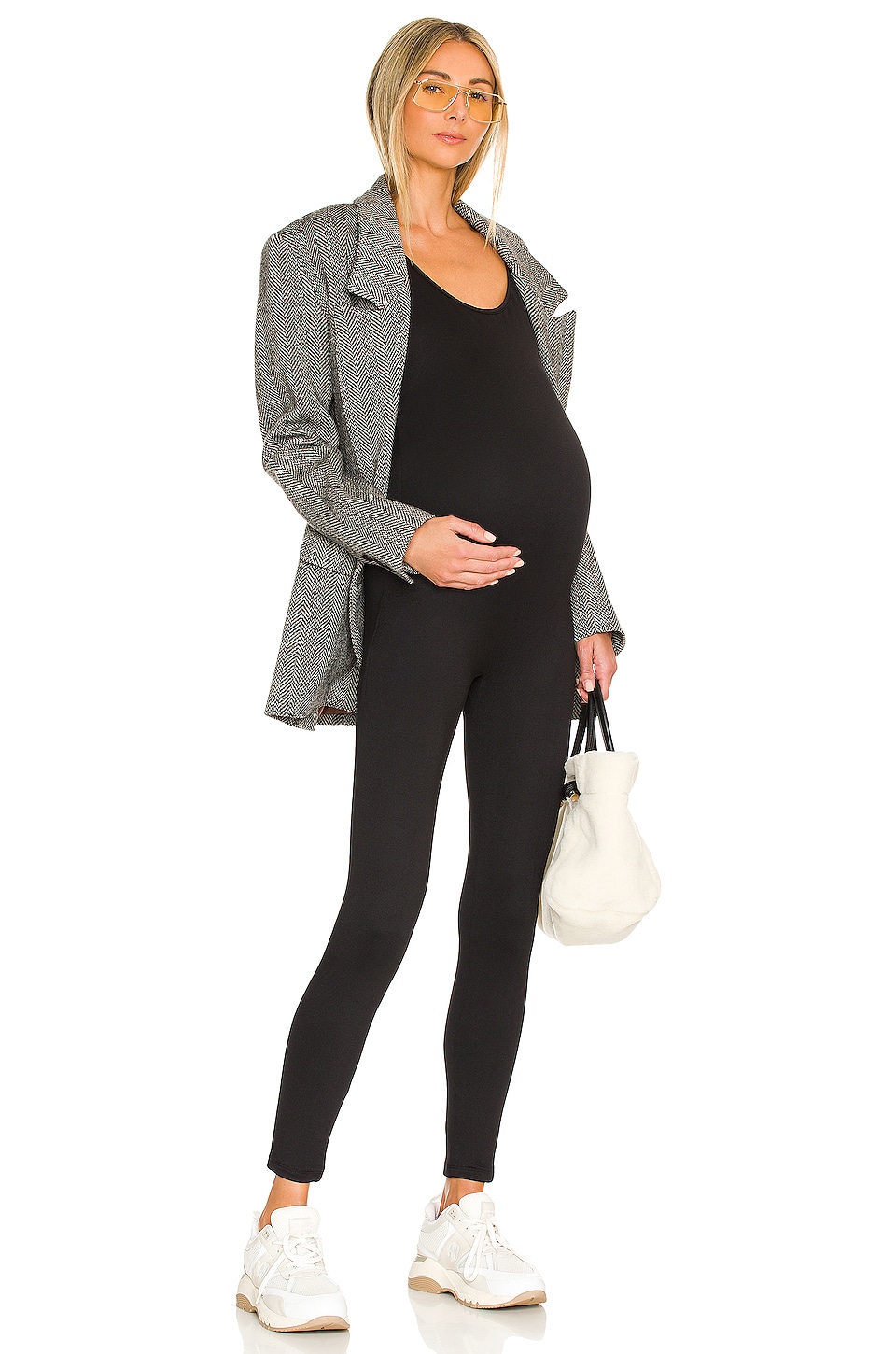 Wear compression socks
Compression socks help your body continue to keep your circulation flowing. Sore feet, swollen ankles, and even varicose veins are common discomforts that many pregnant women experience, and compression socks will help you avoid them, as well as alleviate aches and pains.
Up to 80% of pregnant women experience some feet swelling in the third trimester. This is because blood typically flows from your heart, through your veins, and down to your feet. Then blood flows back from your feet, through your veins, and returns to your heart. As your baby grows, your blood volume expands, your blood vessels dilate, and the pressure from the uterus on the pelvic veins increases. All of this makes this return blood flow more difficult, especially when sitting in the same position for a long amount of time.
How to solve this? Wear compression socks! These are my favorites. Also a lot of people say they're great to wear all the time – not just traveling!
If you're looking for something a little less expensive, Bombas also has good compression socks!
Try to travel in the second trimester
In the second trimester, you'll find yourself with the most energy and, while you're starting to 'bump', you're not SO big that you're uncomfortable all the time.
Stay hydrated
It's easy to get dehydrated in a plane, especially because it's very dry, so make sure you're drinking as much as possible. Bring a reusable water bottle and drink a ton of water to stay hydrated throughout the flight, and keep it going once you hit your destination! I love these water bottles because they keep my water cold for 24 hours!
Bring a pillow!
I have been traveling with my own pillow for optimal comfort on planes (especially any flight that I plan on sleeping on!) and when I get to my destination. This helps too if you place a small pillow under your back to avoid any strain on your back while flying.
Another Jetset tip for flying comfortably whether you're pregnant or not : I bring my pillow in this silk pillowcase – it's better for your skin and hair, and feels so soft!
Stick to a routine on your travels
This is less about the flight, and more about when you get there, but I am a big believer in sticking to a routine wherever I am in the world. For example, throughout my pregnancy, I've loved taking morning walks with my husband, morning fresh juices (the baby loves green juice!!!!), a coffee with collagen powder, and a big breakfast. So you can bet that wherever we are in the world, we're doing that same morning routine. It helps me (and the baby) feel calmer and at peace while traveling. So whatever your morning routine is, make sure you're finding a way to stick to it while you travel.
Take breaks when you get tired!
Pregnancy can be exhausting, to state the obvious. Don't overdo it while you travel. Know your limits, and know that it's perfectly okay to not plan any activities on your babymoon, and hang by the pool or beach all day instead. Pack a summer beach read, a nice sun hat, a babymoon swimsuit, and enjoy every second of your relaxation time!
Bring luggage that's easy to move around for your pregnant self! Spinner-style luggage on wheels (like my favorite luggage, that I swear by) is typically the easiest to roll and bring with you from place to place. And definitely check your bag! The less you have to carry around the airport, the smoother your trip feels in my experience.
Pack snacks!
I always travel with a huge 'food bag' full of snacks for any plane travel, but especially while pregnant. I love these almond butter packets while pregnant (healthy!!! and handy!!!), these crackers, some cut fruits and veggies, and whatever else you love to enjoy!
How long can you travel into your pregnancy?
Many airlines have rules that you can't travel by airplane after 36 weeks. Also keep in mind that some international carriers, including Cathay Pacific and Emirates, need verification of your health from your doctor with a medical certificate before you board the plane.
As long as you and your baby are fine, air travel is safe until 36 weeks of pregnancy. For long flights, many doctors recommend only flying up until about 32 to 34 weeks. As far as international travel, it's a good idea to stop about 2 months ahead of your due date. Toward the end of your pregnancy, it gets more and more uncomfortable to be on a plane. And the last thing you would want is to be in an international destination without access to your doctor should anything go wrong in the final leg of your pregnancy.

Check out these other blog posts
the best travel-inspired baby names
What to wear to your own baby shower