My 25th Birthday Party: Renting Out an SF Cable Car!
This past weekend, I rang in my 25th birthday in true SF style – on a traditional cable car!! And, in case you missed all the Instagram story coverage, it was a BLAST! I'm convinced that this is THE way to celebrate any special occasion if you're visiting, or live in, the beautiful city of San Francisco.
This company runs two party trolleys that can fit up to 40 people for 4 hours, including an open bar. The prices arepretty great, and you even have the option to upgrade to more premium shelf liquor if you want to. Once you book your trolley (they book up about 2 months in advance usually for weekends!) and invite your guests, you can decide on where you want your cable car to take you.
For my party, we wanted ample driving around time (to take advantage of that open bar) but also to go to some bars that we normally don't get the chance to go to – so we chose the Starlight Room (a swanky bar at the top of the Sir Francis Drake Hotel, famous for it's sweeping views of the city and it's classy cocktails), and Bruno's in the Mission (famous for it's great dance floor & DJ).
Events West made the whole night an absolutely perfect birthday celebration, with their amazingly fun and professional crew on board (our super bartender Rhonda, our awesome driver Ed, and our fantastic host Constance, who I hope you all get the chance to work with if you have your party on a trolley!)
The Starlight Room at the Sir Francis Drake
After exploring the city via our cable car (read: riding throughout the city waving to onlookers and blasting our pop playlist over the trolley's loudspeakers), we made our way to the Starlight Room at the Sir Francis Drake. Having been here before, I knew it would be the perfect place for my birthday night.
The nighttime views of SF are nothing short of magical, and the swanky lounge mixed with a classy dance floor overlooking the lights of the city was just perfect for our group. The service was also impeccable, the drinks were delicious, and the DJ was a highlight of everyone's night, playing all of our requests and getting everyone dancing.
Almost no one on the trolley, despite being from San Francisco, had been to this bar (since it's an uber away, in the more touristy part of the city), making it really special and causing us all to say "How do we not come here all the time! We're coming back next weekend!"
From the Starlight Room, we made our way to Bruno's in the Mission, which was also such a blast. You can rent out an upstairs area of Bruno's if you want a private party, or just dance with the masses in the downstairs bar, which was really really fun. Shoutout to our trolley driver, Ed, and our amazing host, Constance, who made sure that we got to Bruno's in good time but also had just enough time driving around SF (because, after all, that is the most fun part of the night!!)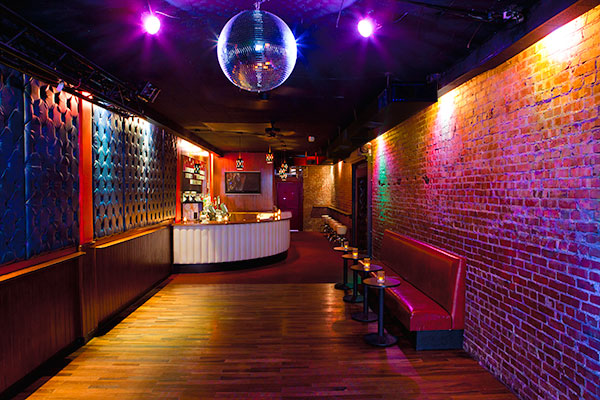 After both those stops, our four hour party on the festive cable car was coming to a close, so we had the driver Ed drop us off at The Dorian, one of our go-to spots in the Marina… where of course we hit up the photo booth.
If you're planning a celebration in San Francisco soon, rent a cable car/bar! There's really no better SF experience
Thank you for such a memorable night Events West, Starlight Room, Bruno's and of course, The Dorian. Made my birthday a night to remember!!!
Check out my other blog posts!
The Ultimate Amalfi Coast Travel Guide
The biggest mistakes to avoid going to Bali for the first time