Vail vs. Aspen – What's the Difference?
Vail and Aspen, Colorado are two of most upscale, sought-after luxury ski destinations in the entire U.S. So you can expect that any winter holiday experience at either of these top ski resorts is going to be the absolute best of the best (and I'm not only talking about the skiing!).
Both Aspen and Vail have adorable downtown villages with fine dining restaurants, boutique shopping, and a lively aprés-ski scene (Aspen even has a mid-mountain bar called Cloud Nine where you're more than likely going to see someone get a champagne shower!). But how do you choose between the two dreamy ski towns?? There are a few differences that make each of these mountain experiences unique, and I'm here to help you choose which one is right for you between Vail and Aspen!
VAIL VS. ASPEN: Overall Vibe
Both Aspen and Vail attract a similar crowd, including the European jet-set crowd, sophisticated families enjoying their second homes, and young party goers. Aspen has a longer history dating back to the Silver Rush in the 1870s, so you'll find beautiful historic buildings and hotels. In contrast, Vail is relatively new. The village has been recently constructed to emulate a European ski town in the Alps (so dreamy!). While both destinations are definitely family-friendly, some would argue Vail is a little more so as the town is still lively but a bit more quiet and laid-back compared to Aspen.
The Verdict: families may veer towards Vail. For nightlife with friends, choose Aspen!
VAIL VS. ASPEN: The Location
Both located in the Colorado Rockies, Vail and Aspen receive over 100 inches of snowfall per year. The major difference between the two mountains is their distance from the nearest major airport, Denver. Vail is slightly closer (only a two-hour drive), whereas Aspen is further at about four hours away, which is harder to get to but gives it a more intimate, exclusive vibe. You can choose to fly directly into either Eagle Vail Airport or Aspen County Airport, but it will most likely add around $300 to your ticket round trip, plus an Uber to the resort. If you're traveling with a group of friends or the whole family, fly into Denver and then rent a car (make sure you get something with 4-wheel drive) for the week. If it's a romantic ski weekend, splurge on the flight.
The Verdict: for easy access, choose Vail. For fewer tourists and more exclusivity, choose Aspen!
VAIL VS. ASPEN: Who Has Better Skiing?
Who has better skiing between Vail and Aspen? That's a question that skiiers and snowboarders will debate you all night long. Vail offers one MASSIVE resort that caters to all levels of skiers, whereas Aspen has four different resorts (it is possible to get a combined ticket to all of them, but you'll have to take a shuttle between mountains). Vail is still larger than Aspen in sheer skiable acreage, even when you combine all four of Aspen's ski resorts.
Both are known for their legendary advanced skiing, but both offer intermediate and green levels as well. The largest mountain in Aspen is Snowmass, great for all levels, whereas more experienced skiers will love Highlands or Ajax (Aspen Mountain). Buttermilk is more geared towards beginners.
The verdict: you can't go wrong.
VAIL VS. ASPEN: The Downtown/Aprés Scene
Both downtown Aspen and Vail offer numerous gourmet dining options, pop-ups, and celebrity chef appearances! Both feature small downtowns that make it easy to walk around. In Vail, the main downtown area is called "Vail Village," although it also has a neighboring village called Lion's Head (which is walkable).
When it comes to the aprés scene, Aspen's is a bit more upscale. AKA, you might going to want to head back to your hotel and change into something chic before heading for a cocktail at The Little Nell. Ajax is one of my favorite spots to aprés in Aspen, located at the base of the Silver Queen Gondola. If you're trying to have a wild and rowdy mid-mountain Apres-ski moment, head to Cloud Nine where they start popping bottles at noon!
Vail, on the other hand, has a slightly more laid-back feel. You can just hop off the gondola, shed your ski-coat, and head straight to the bar from the slopes (not wasting any aprés time!). Head for a casual pint at Red Lion, grab a craft cocktail at Remedy Bar, or maybe the more upscale wine bar, Root and Flower.
The Verdict: for casual vibes, choose Vail. For craft cocktails, champagne showers, and upscale late-night, choose Aspen!
VAIL VS. ASPEN: Accommodation Options
Aspen is likely to be slightly more expensive than Vail when it comes to accommodations, but both are quite pricey. I would say either go all out at one of the best hotels for an unbeatable ski-in/ski-out experience, or go with a large group and rent an Airbnb/VRBO nearby to save a bit of money!
The Best Hotels in Aspen
Hotel Jerome, my personal favorite, is an Auberge hotel, and it is such a gem! It's been the heart of Aspen since 1889, and it has a luxury-meets-wild-west vibe that is so ideal, anytime of year!
*JETSET TIP* Head to the speakeasy, Bad Harriet, for a drink after dark. Just ask the hotel lobby for details. It's amazing. Easily the best cocktails in Aspen.*
How to get Jetset perks when booking the Hotel Jerome Aspen
For free Jetset perks like a complimentary upgrade on arrival, subject to availability, daily full breakfast for two, $100USD equivalent Food & Beverage credit utilized during stay, and early check-in/late check-out, subject to availability, fill out this contact form and be sure to use the referral code "JETSETCHRISTINA" if you use my referral, my agency partner will reach out with more information and can help book you with all kinds of fun perks (at no extra cost to you, and they don't charge a fee to book!)
The Little Nell is another Aspen favorite for the five-star crowd. Aspen's only five-star, Five Diamond ski-in/ski-out resort!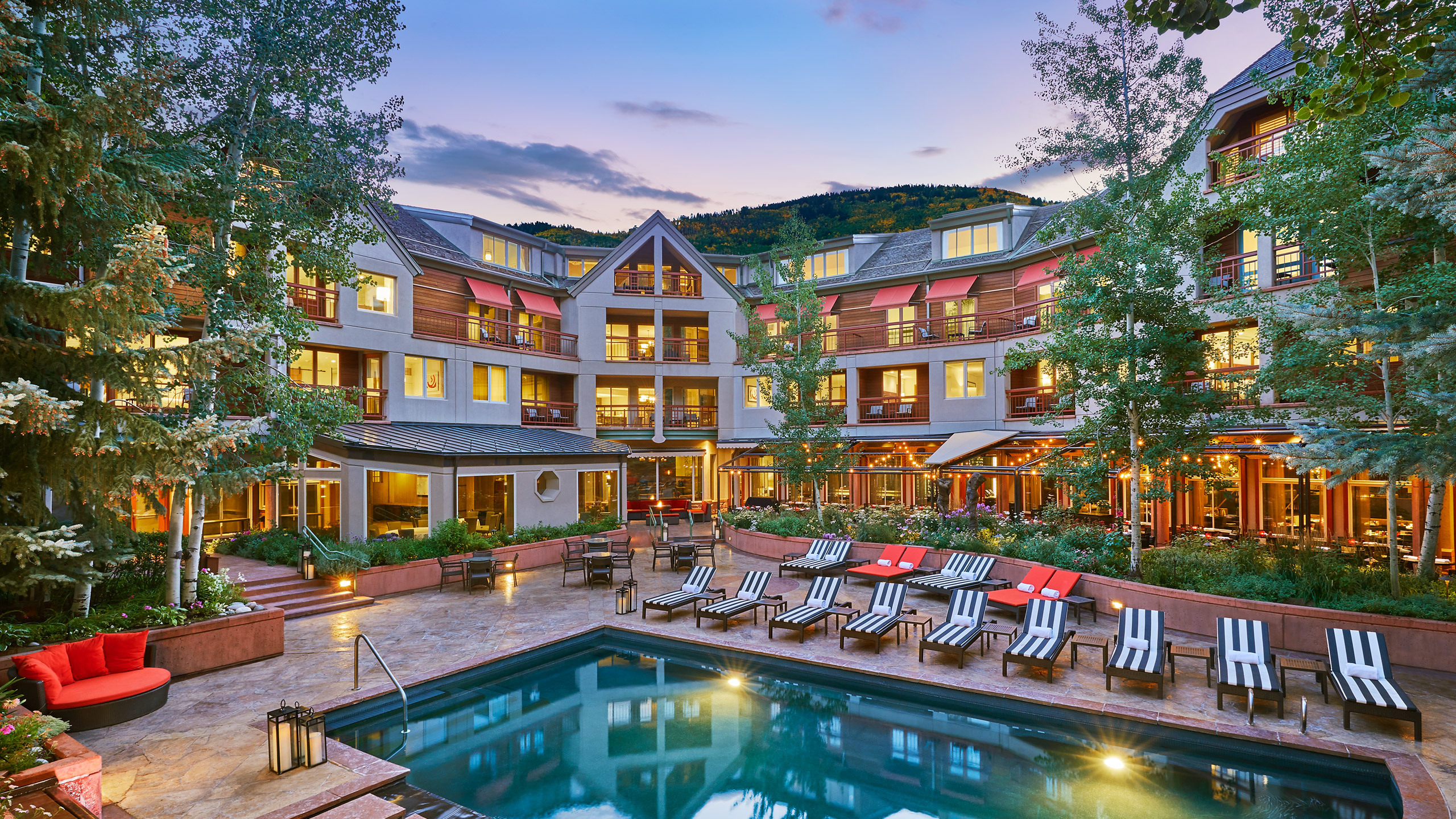 St. Regis Aspen is known for its incredible culinary experiences and cozy aprés-ski cocktail bar. Plus, you can use those Marriott points!!
The Best Hotels in Vail
The Four Seasons Resort and Residences, Vail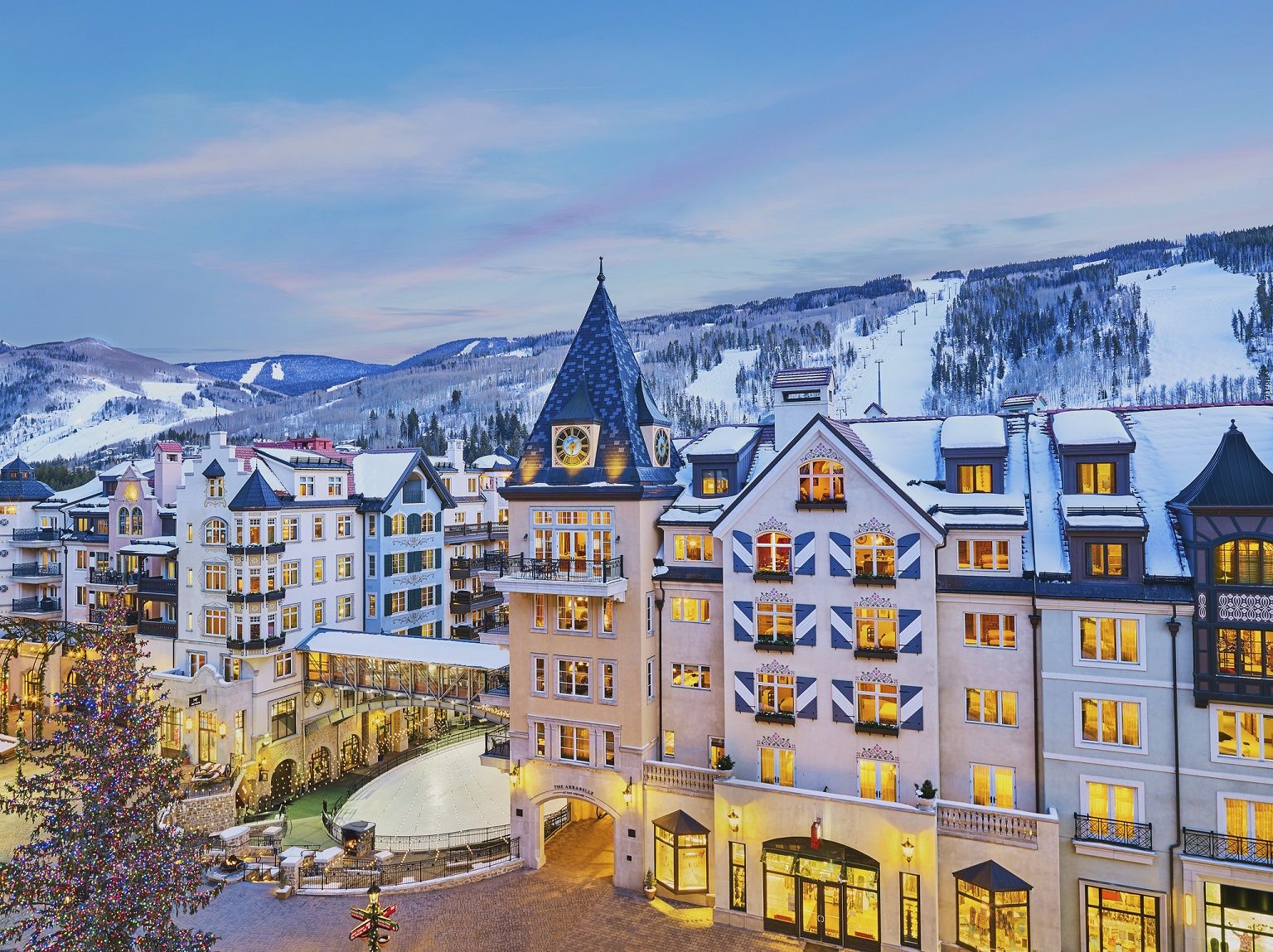 The Best Aspen Mountain Cabins/Rentals for Groups
Four-Bedroom Ski-in/Ski-out Villa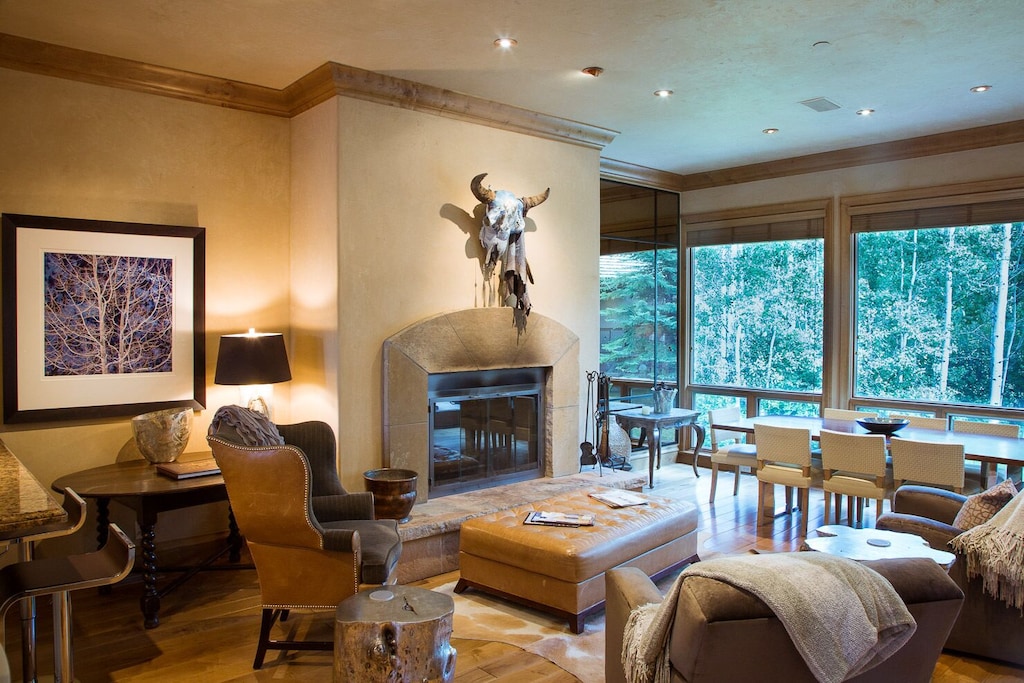 Three-Bedroom Villa at Snowmass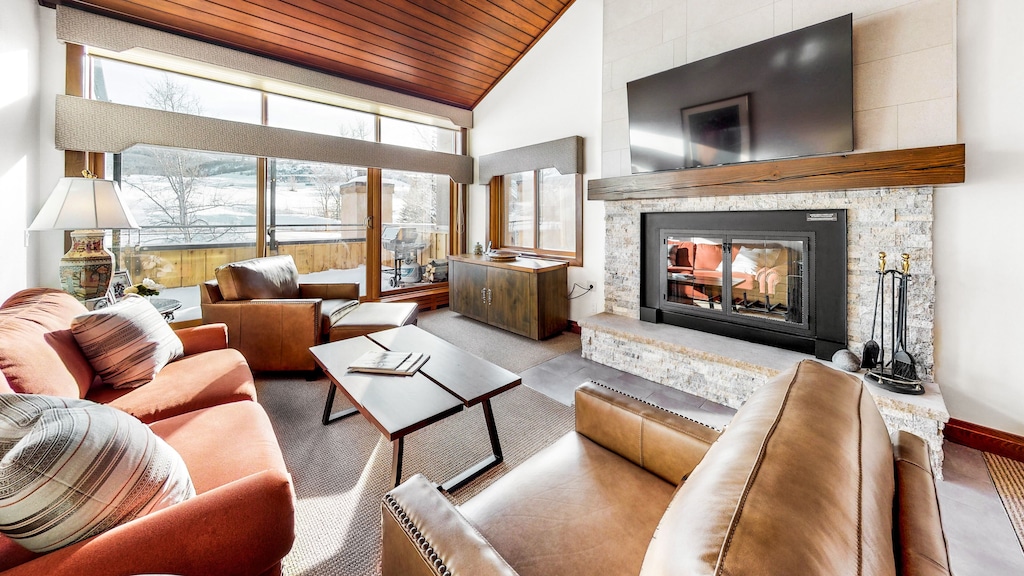 Modern Two-Bedroom Penthouse Downtown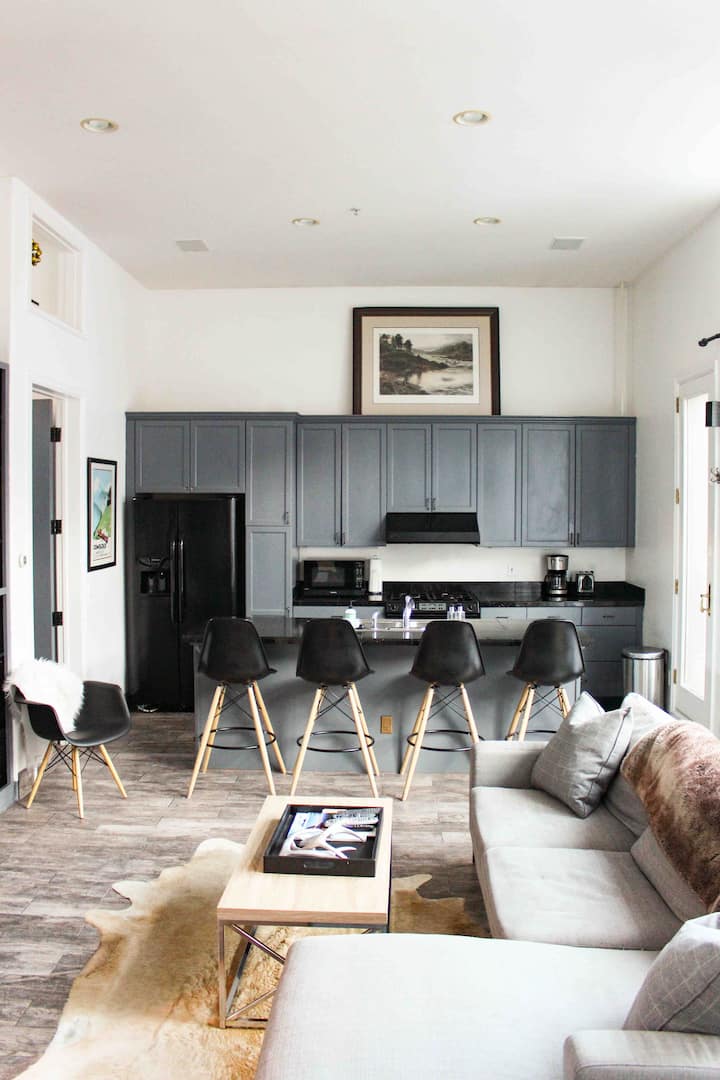 Vail Mountain Cabins/Rentals for Groups
Beautiful Mountain-Side Five-Bedroom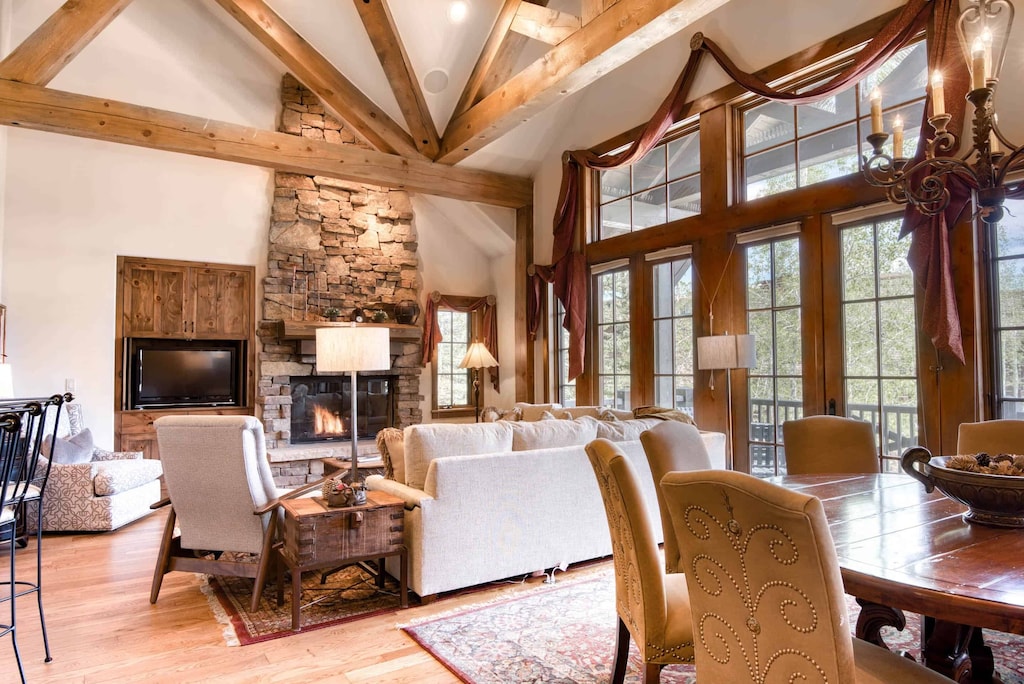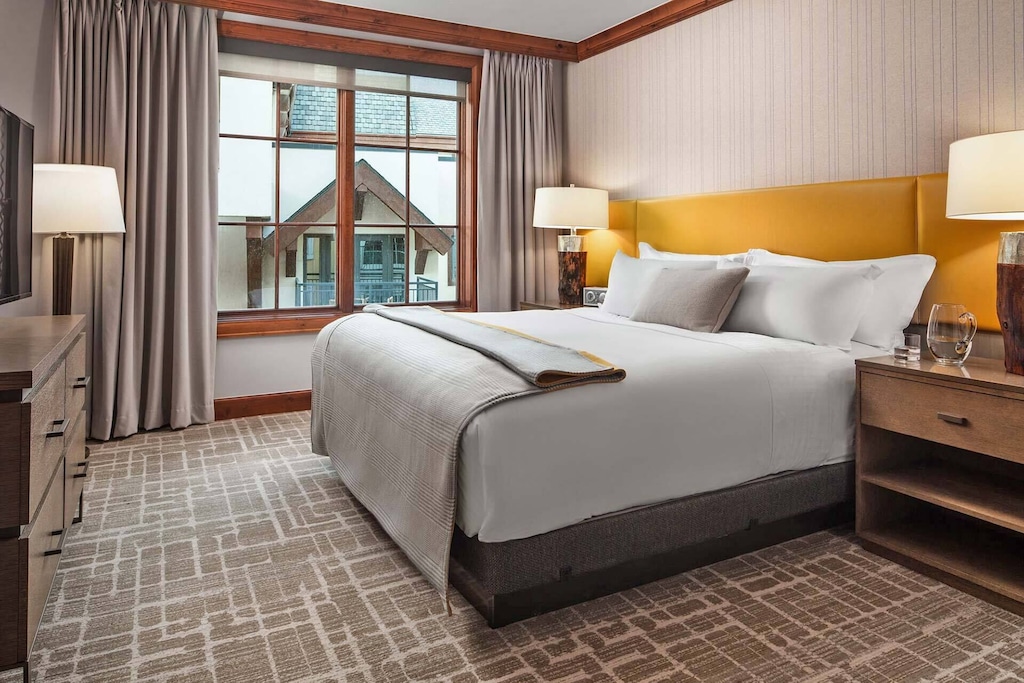 ASPEN VS. VAIL: Things to do Besides Ski
There are tons of things to do in both Vail and Aspen for non-skiers! Go snowshoeing, ice skating, snowmobiling (highly recommend T Lazy 7 Ranch in Aspen), tubing, sledding, hang at the hotel, get a spa treatment, go shopping, or just skip the ski and go straight to aprés-ski, am I right?!
The Verdict: You really cannot go wrong. You guys know I'm always opinionated when it comes to these things, but just take it with a grain of salt, you may love one over the other and it may not be the same as my favorite! BUT, that being said, I'm an Aspen girl. Are you surprised?
XO,
Christina
Check out these other blog posts
What to pack for a ski weekend, what to wear skiing
The best airbnb's to rent in aspen with a group
What I do every day to stay healthy
The difference between Napa and Sonoma