How to Celebrate A Birthday in Quarantine : What I'm doing for my Fiance's 30th Birthday in Lockdown
A couple of weeks ago, with my fiancé Kenny's big 30th quarantine birthday coming up, I found myself scouring the internet looking for fun quarantine birthday celebration ideas that would make him feel super special in lockdown.
But as I was searching for things to do to celebrate his birthday in quarantine, I felt like I needed to share all the fun and funny birthday goodies and ideas I was coming up with! We're all in this area of total unknown when it comes to how to make special occasions special while in lockdown – whether it's celebrating a would-be wedding day, a virtual New Years Eve, sending loved ones quarantine gifts from afar, or even planning a virtual bachelorette party.
And, even though, at first, the idea of not having the celebration we planned on – whether it's for a big birthday, a bachelorette party, or an anniversary – is just plain sad, there are still AMAZING ways to make this year's big celebrations special.
In fact, I'm pretty sure we're all going to look back at this historical year and it will be ONE crazy story, so live it up as much as you can in quarantine – and do everything you can to make your loved ones feel special – they need it now more than ever, and I'm confident this year's birthdays, anniversaries, graduations, life moments, and holidays can be some of the best. We had the BEST time celebrating Kenny's 30th in quarantine and I hope these ideas help you guys celebrate your big days amazingly, too.
STEP 1: DECORATE!!!!!
Tell them to hide in a room while you do it – or sneakily do it while you know they're in a different part of the house, or while they're still asleep. Decorating is one of the easiest, cheapest and most fun ways to celebrate a quarantine birthday. Here are some of the best quarantine birthday decorations I found while looking for Kenny. Click on the photos below to shop!
Make sure to plan at least a few days ahead of time so you have time to get the fun quarantine birthday decorations!
Love this quarantine birthday banner.
Or you can custom-make a banner to say anything you want with this shop here.
And if you're totally lost when it comes to which decor to do – it helps to theme it!!
Something like 'fiesta' or, what I did for Kenny, which was Nautical themed! By picking a theme, all the decor comes together and it becomes way easier!
Nautical theme decor: What I did this weekend!
This was so easy and fun, you guys – I got a custom banner from here, a couple tablecloths in Navy to go with the theme (you'd be surprised how much some tablecloths can change the room!), a 30th birthday balloon from here, some cheap blue wrapping paper on Amazon (and cute red bows), navy balloons (that I blew up) from here and a couple big ones from here, a lifesaver balloon, some red, white and blue M&M's, nautical paper straws, and a custom "Birthday Boy" sailor hat! He loved it and kept commenting on how fun the theme was and how he felt like he 'woke up on a boat'!
(I got him fancy wine glasses as a present for his birthday so he was showing it off in the lifesaver balloon here)
Fiesta theme decor
I was so close to going 'fiesta' themed for Kenny – because, really, what's more fun than a fiesta? You can theme your whole day around it! Huevos rancheros for breakfast, spicy margaritas, and my favorite short rib tacos for dinner.
BTW I kinda feel like the cheesier the better for quarantine birthday decorations.
I mean this whole COVID situation is as crazy and depressing as it gets, so I wantedto make sure my fiance's big birthday is filled with SO much fun and laughs, and silly decorations like these are a great backdrop to that.
Other fun quarantine birthday decor

While I'm not getting this one for Kenny (LOL), it's totally something I would love to celebrate my quarantine 30th birthday – so if you're looking for cute quarantine birthday decor for your wife or girlfriend – this is perfect, and on Amazon!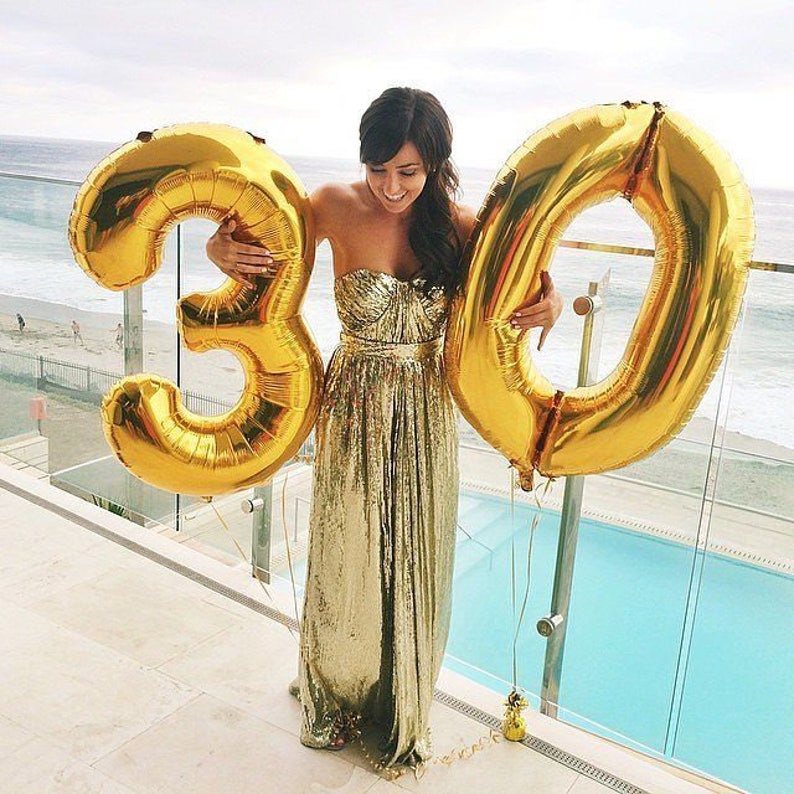 LOL how cute are these for a 50th birthday or 60th birthday in quarantine??
Does your loved one wear dad hats? I love this custom hat (only $18) and you could embroider it with something like "birthday girl" or a nickname you have for your significant other, or something silly, whatever you want!
This custom birthday box is super cute and would add to some good birthday decor!
You can order these adorable happy birthday donuts here!
Step 2: Activities!
Okay now that you've got the house decorated for the big day – what are some fun things to do to celebrate a quarantine birthday?
Virtual wine tasting is SO much fun. You can read all about our virtual wine tasting experience here, and I highly recommend it. If your loved one is a fan of wine – or has always wanted to travel to Napa Valley – this is an amazing way to feel like you're there!!!
Make them a special dinner
What's their favorite food? My fiance's is everything Mexican – so I think I'll theme his birthday one big fiesta and make a bunch of spicy margaritas and my famous slow cooked short rib tacos!
Make them something special
Maybe a video montage of some of your favorite times together, or a special birthday card. Something meaningful and personal to the two of you that you can share with them on their day.
Have loved ones of theirs contribute to a video
For Kenny's birthday, the best thing I did was create a video of all of our loved ones telling him how much he means to them! It is SO special, and something he'll have forever! Tribute.co and Vidday make it easy for friends and family to create a video tribute or video card. Send out a link and friends and family can create a video clip to be added to a compilation for the birthday boy or girl!
wearing the custom captains hats I had made for $10
Bake them a birthday cake
Or just have a beautiful one delivered from world-famous Magnolia Bakery!
Have a zoom happy hour (or few) with friends and family
Over the last few weeks, I've done a zoom workout class for a birthday, and a zoom dance class! Both were super fun. I've also done a few game night happy hours which are also great. We spent the early part of quarantine playing Jackbox with our friends online and then moved on to virtual Cards Against Humanity.
Book them a night in a fancy hotel for when this is all over
Give the perfect birthday present to look forward to in the future! Check out my best US honeymoon destinations for travel after COVID post for some inspiration. Maybe a night in Napa Valley, a Charleston getaway, or a road trip down the California coast? Or just a night in their favorite fancy hotel in your local city. I love using Booking.com because they don't have any cancellation fees. Make the booking, then print the booking confirmation and wrap it up for them! Such a fun birthday surprise.
Step 3: Send them presents!
If you can't be there in person for your loved one's birthday, what are some things you can do to show them you love them from afar?
I have a whole blog post up on gift ideas to send your loved ones in quarantine, but here are a few of my favorites:
Because who DOESN'T want a bottle of nice wine on their birthday? One of the sweetest things my bridesmaids did for me when I postponed my wedding was send me two big magnums of my favorite wine "for the extended wedding planning." It was the best surprise, and it made me feel so happy after going through such a stressful time. If you know your loved one's favorite wine, look it up on this site here that delivers all across the US or if you can't decide which wine to get, check out this post on all my favorite wines, at every price, for recs.
$15 off your order of $150 or more with code WINETIME
are you more of a last minute gift giver? Another super easy way to send wine is via the Drizly app – which delivers in under an hour – They'll also print a gift note and it's super cute!! I did this for my best friend's quarantine birthday.
We all know the way to anyone's heart is through baked goods. These are a perfect way to send your birthday love.
Or these chocolate covered birthday strawberries!
Nothing makes a birthday more than receiving surprise flowers in the mail. And with so many online flower delivery options, it's a no-brainer! This site is my go-to for ordering flowers – the prices are great and the quality is perfect! I highly recommend doing 'same day delivery' – that way they use a local florist and the flowers show up beautiful and in the vase!
Send them a cute quarantine birthday gift box!
Have a beautiful portrait made of one of their favorite or most meaningful photos
How gorgeous is this? Only $25!
To wear at home – and on the beach when we're finally let out of lockdown!
Like flowers, but a house plant lasts even longer! A cute, pretty house plant or succulent is a great gift idea to send in quarantine! Check out lots of options on Bloomscape. or Urban Stems.
How chic are these for a girlfriend's birthday!?
Check out these other blog posts:
The Best Fashionable Face Masks
Where to airbnb for a month or two in the USA
Where to travel with girlfriends
The 10 Best Trips to Take in Your 20's with Friends
The Perfect White Everyday Shirt
Exactly what I use to take my photos
The best grilled salmon with mango and avocado salsa
Flourless, gluten free avocado brownie recipe
The best tie dye bikinis summer 2020
Romantic villas to rent in Joshua Tree