The Best Gifts to Send Someone Who Just Had a Baby – The Cutest Newborn Baby Gifts
One of my best friends (and bridesmaid in my wedding in Maui) just had her first baby and I am SO excited. But, living on the other side of the country I found myself scouring the internet searching for the best gifts to send a new mother and trying to find the best baby gifts that would make her smile in those precious first few months of no sleep and so much love.
I wanted to share some of the personalized, adorable new mom gifts I found because I figured if I were searching for gifts to send someone who just had a baby in 2020, you all might be too! Especially since many of the new quarantine moms didn't get a traditional baby shower, or possibly didn't even do a virtual baby shower, now is definitely the time to spoil them with ALL the gifts and goodies for their new family!!
Here are the best baby gifts to send someone who just had a baby!
This chic travel changing pad makes it easy for them to throw in their diaper bag for any outings to restaurants, other peoples' homes, and travels!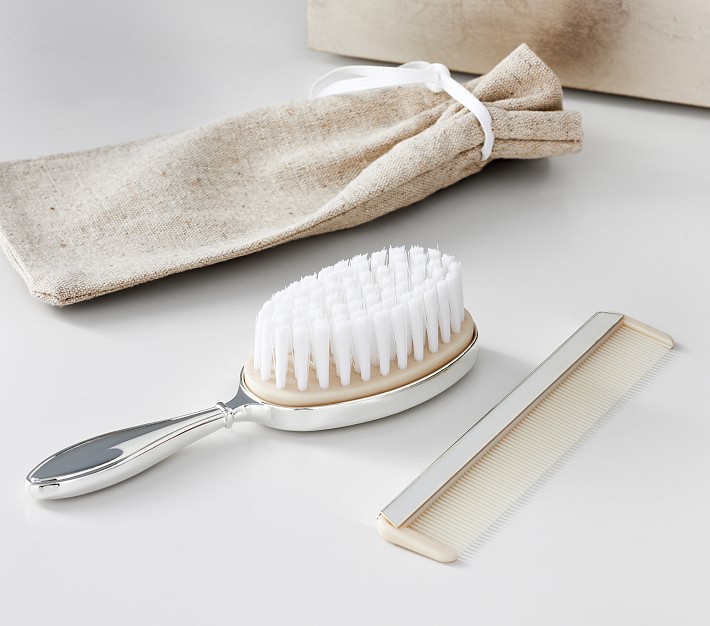 While everyone will be gifting them something for right NOW, you'll stand out by giving them this adorable vacation infant swimwear set so they can look forward to their first vacation with their little babe.
Available in infant sizes (and they have matching mommy and me swimwear too!)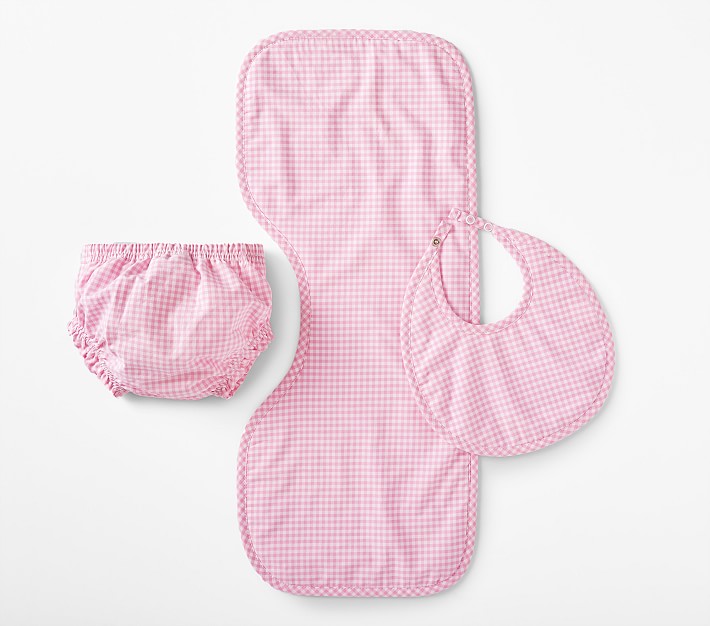 Chances are, she's been getting a ton of gifts for the baby lately, but getting her something like this is a nice way to remind her that you're thinking about HER, too.This 14K Yellow Gold necklace from Baby Gold is absolutely stunning, and such a sweet gift for a new mom!
How cute is this!??! I'm obsessed. And you KNOW a bib and burp pad will go to use for a new mom and baby.
How handy and chic is this???
Who said moms get all the gifts? get something for dad, too, with this Dad diaper backpack!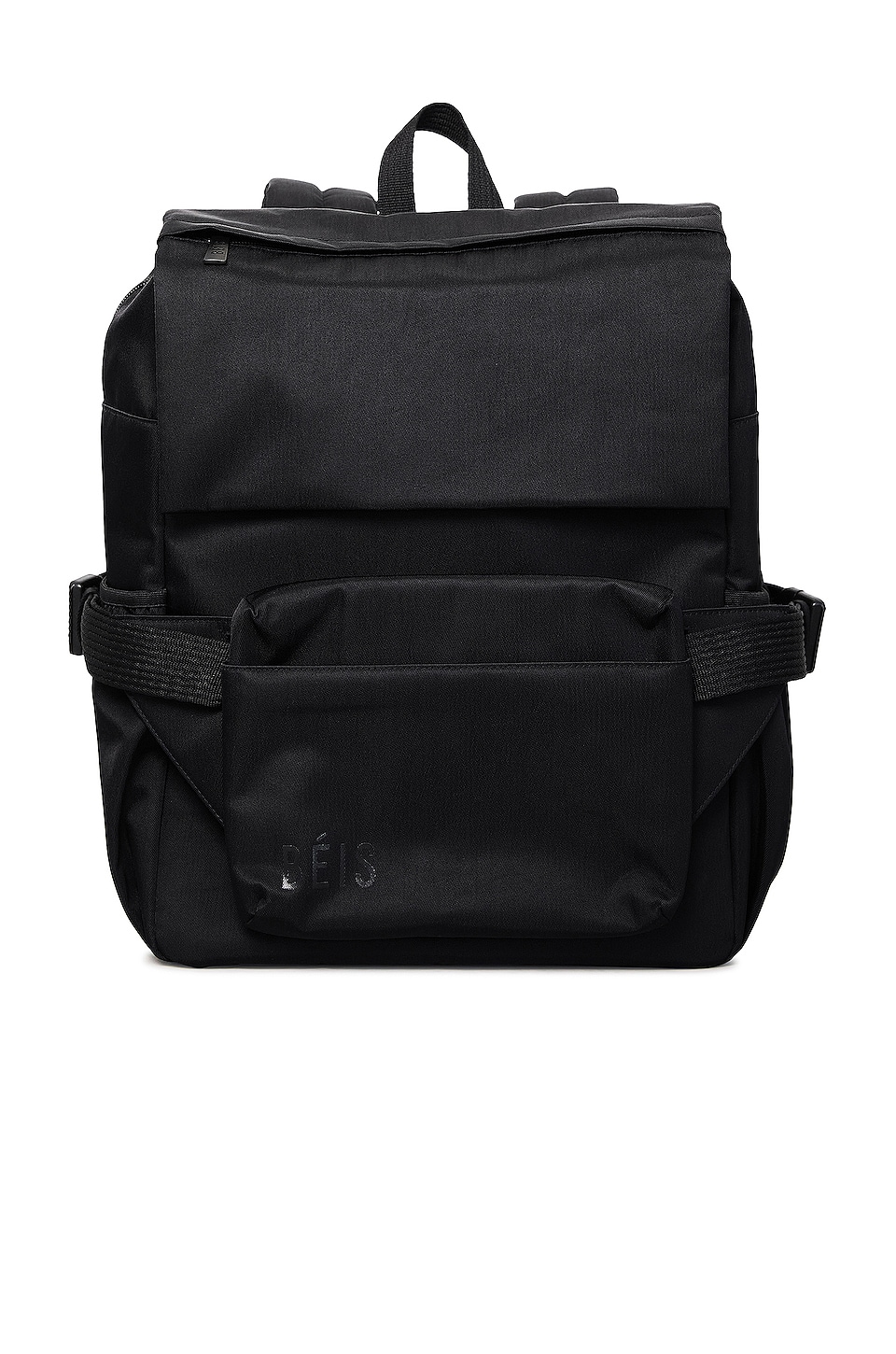 Love this little lion for a baby gift – and how cute is it that it matches the baby blanket?!
How freaking cute are these? Send it directly to the couple and include a gift note!
Honest Co. is every new mom's dream brand – it's all about clean, honest baby products that are completely CLEAN. If I were welcoming a new baby, this would be what I wish someone would send me!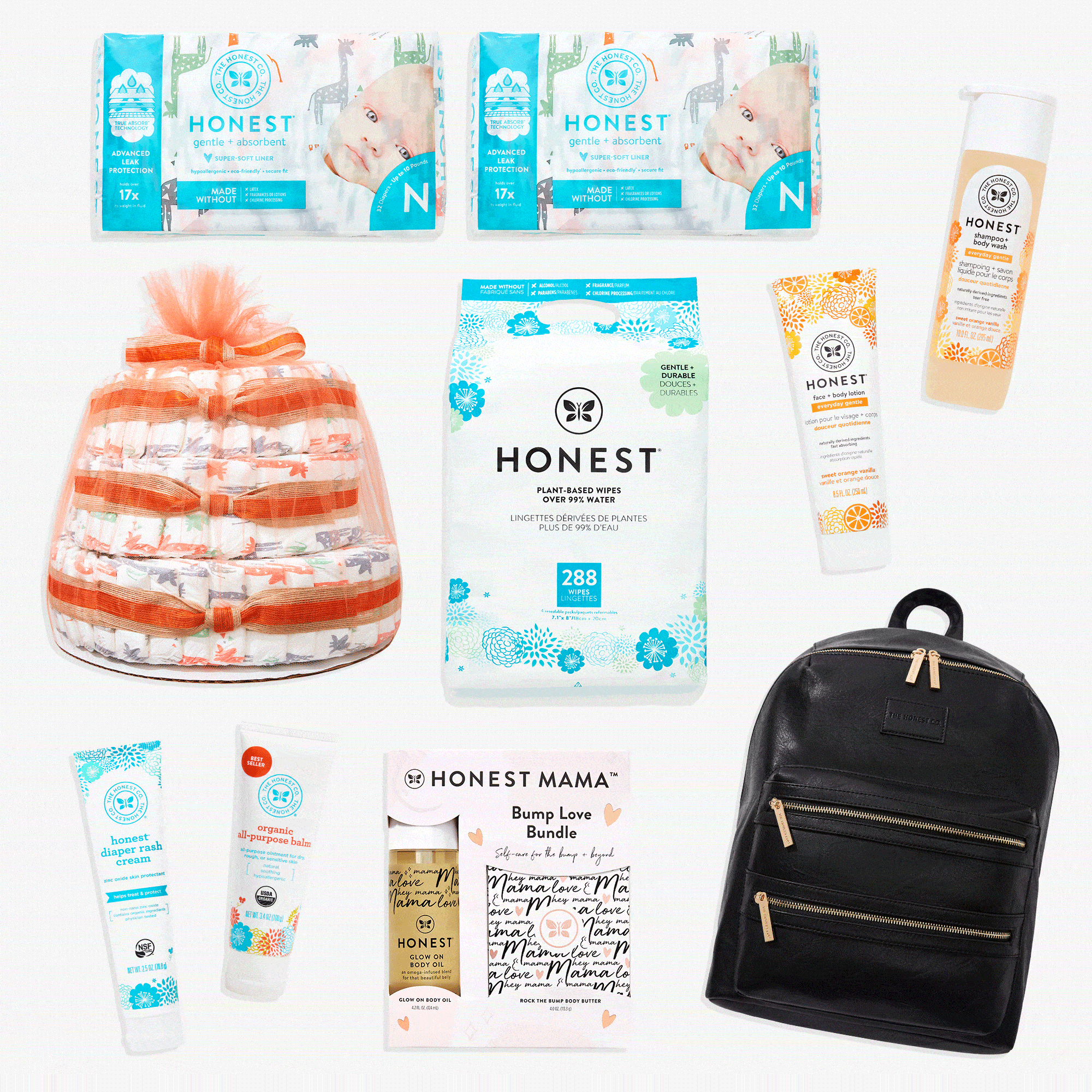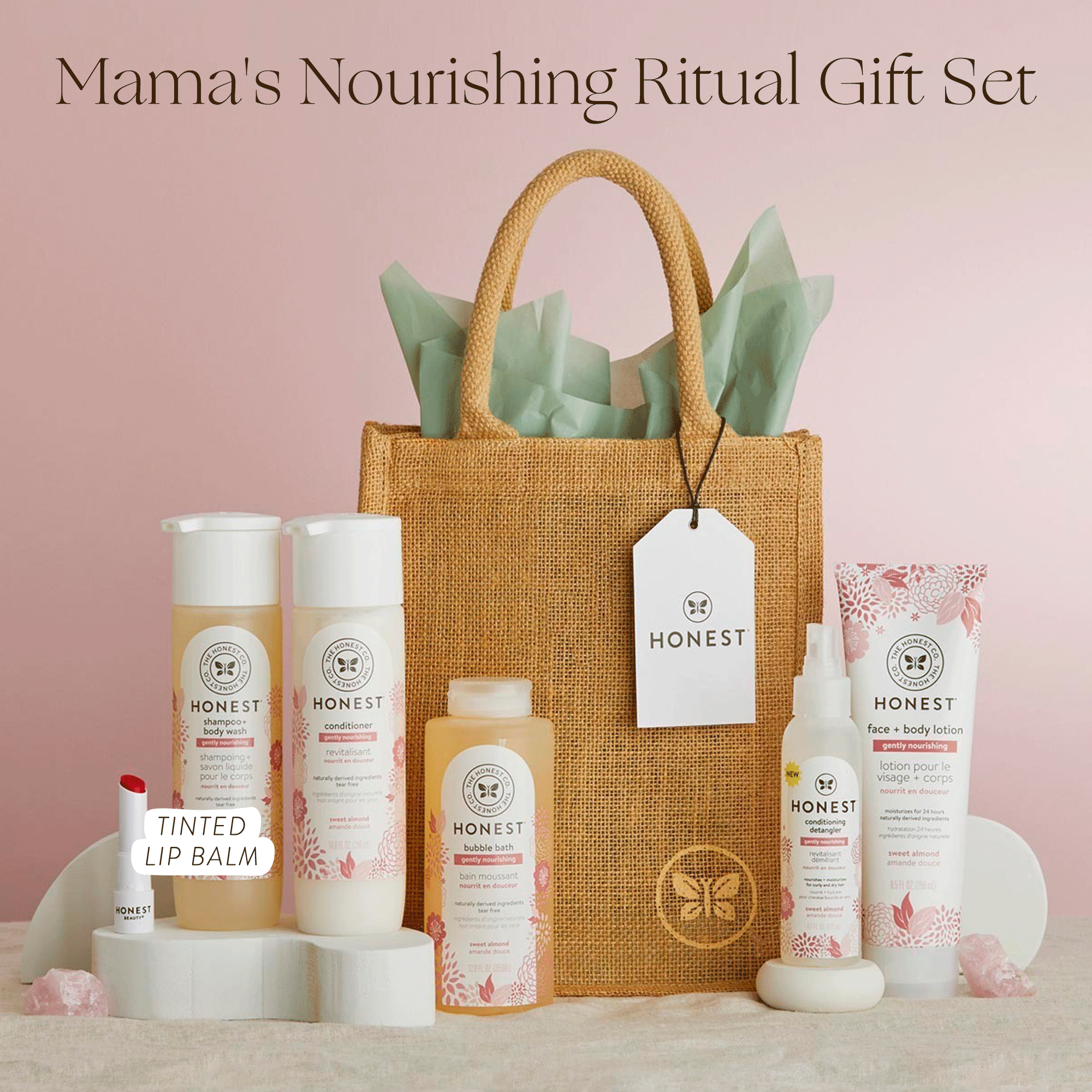 How cute is this cake of 70 diapers from The Honest Company!?
An infant dress
If the baby's a girl, how cute is this little Lilly dress!?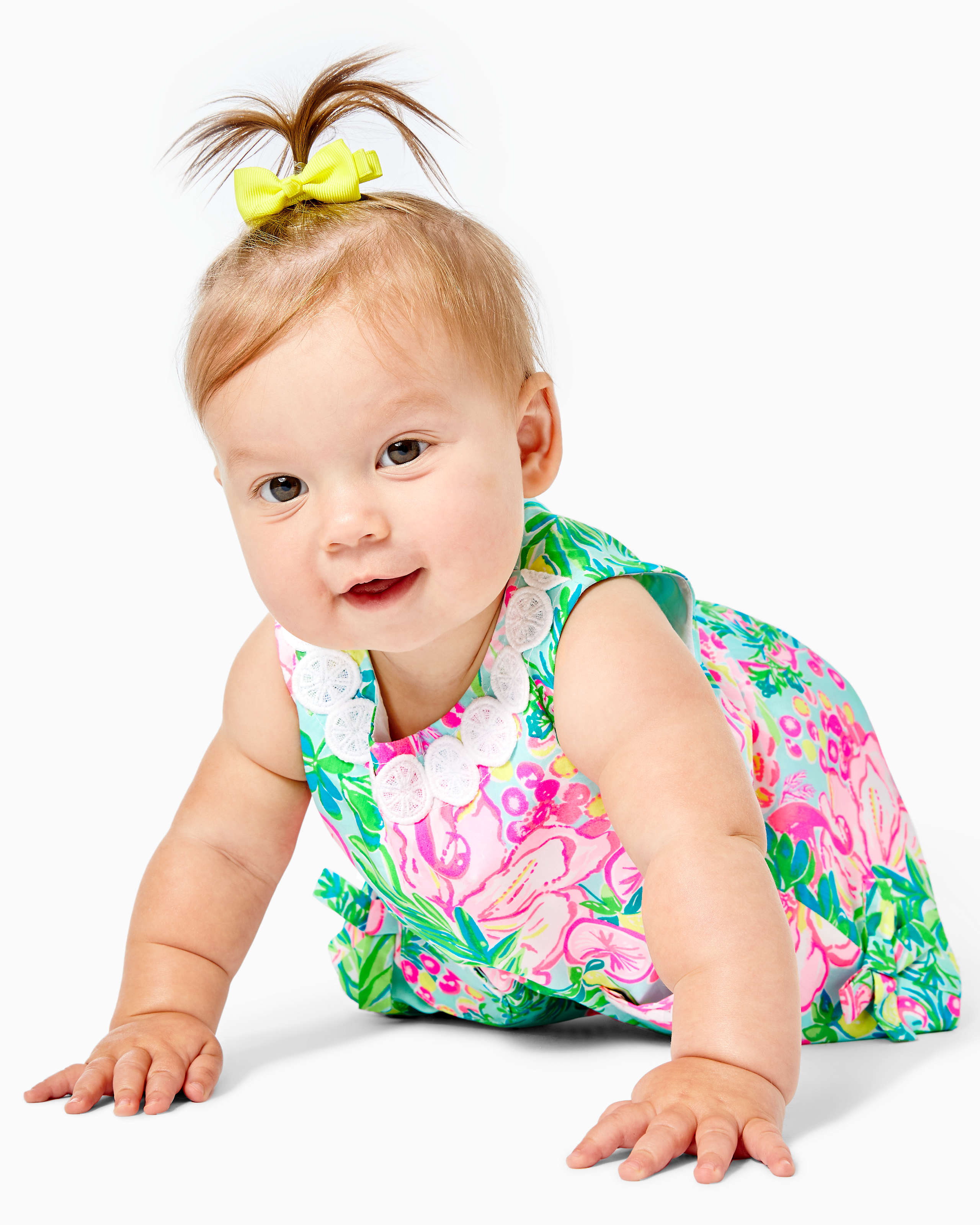 If you really want to spoil a new mom or are looking for an amazing baby shower gift for before the baby is born, a chic pottery barn bassinet is a no-brainer.
This convertible diaper bag or this black everything bag is a MUST for any new mom.
Other nice things to send a new mom or new dad to make their lives easier or just remind them you're thinking of them in this new chapter!
Send wine!!!!
It's likely been awhile since mama has enjoyed her favorite bottles of wine – I think this would make for the most thoughtful postpartum gift!
I use Wine.com and you get $20 off your $100+ order with the code FIRST20
Send steaks or a fancy dinner
Whether you order it on Postmates, or you send something your loved one can cook up like steaks (that's what my mom did for us via Omaha Steaks for our would-be wedding weekend and it was SO sweet), sending a nice meal is a super sweet gift!
I love using this company – they're always so beautiful!
Personalized spa set
this personalized spa set from Etsy makes the perfect thoughtful gift!
Check out these other related posts:
The best baby registry must-haves
The best grilled salmon with mango and avocado salsa
The best spicy margarita recipe
How to do a virtual wine tasting at home
The best wine glasses & why you need a stemware upgrade
The healthy brownie recipe you need to make right now. SO good.
The coconut healthy coffee i make every day
The best cocktail recipes from around the world
The 5 Best Activewear Brands of 2020
The Best Groomsmen Gifts; Groomsmen Gift Ideas They'll Actually Use
Pin this post!