The Ultimate Bora Bora & Moorea Travel Guide
If you've been following along on instagram, you know I just spent the last two weeks in gorgeous French Polynesia. It was my second trip to French Polynesia and Bora Bora, and, this trip, I really wanted to take my time to have enough time to not only soak up and savor my first vacation in FOREVER, but also to have enough time at each resort to analyze and gain a ton of valuable knowledge and expertise for you guys!
Are you ready for the most comprehensive French Polynesia travel guide EVER?
You guys have been sending over a ton of questions via Instagram, like Where should I stay in Bora Bora for a honeymoon? What does a trip to Bora Bora really cost? Is Bora Bora worth the money and hype? Is Moorea a good alternative to Bora Bora? What's the easiest French Polynesia island to get to? What's better Bora Bora or the Maldives? What's the best resort in Bora Bora? How long should you stay in Bora Bora? So I wanted to answering all your FAQ of traveling to Bora Bora and how to have the absolute best vacation or honeymoon in French Polynesia.
Wearing our matching Kenny Flowers outfits
Here is your Ultimate Jetset French Polynesia & Bora Bora Travel Guide
Where to stay in French Polynesia
I highly recommend choosing one resort and spending your whole time there, rather than bopping around to multiple resorts in one stay. You'll want to soak it up and relax once you get to this perfect island paradise, and make the resort island your home. And you definitely don't want to feel rushed in Bora Bora. Before my trip, I researched extensively all the best resorts in Bora Bora, and I landed on three very different experiences so that I could tell you guys about each of them. 1) The Four Seasons Bora Bora, 2) The Conrad Bora Bora and 3) The Hilton Moorea. Of these, the Four Seasons is most expensive, the Conrad about 2/3 of the price of a bungalow at the Four Seasons, and the Hilton about half the price of the Four Seasons.
All three of these are luxury experiences, and I think ANY of the three would make an absolutely ideal vacation or honeymoon destination. Bora Bora or Moorea is a trip-of-a-lifetime and that once-in-a-lifetime trip definitely comes at a high cost. But, the cost of a trip to French Polynesia is not all about the room rate!!
Below, I'll go through the three best resorts in French Polynesia to stay in my opinion, from the most expensive, to more reasonable, to most reasonable for an overwater bungalow, and detail exactly what I love about each resort, as well as the EXACT costs of food and drink in the resort in Bora Bora, Moorea, and the overall cost of traveling to French Polynesia / Bora Bora / Moorea for a week at each of these amazing resorts, and even some ways to save on a trip to Bora Bora.
The Best of the Best in My Honest Opinion
My pick of where to stay in Bora Bora if budget is no object? The Four Seasons, hands down. Four Seasons Bora Bora is the ultimate in luxury, seclusion, and service. It's one of the top hotels in the world, and we absolutely LOVED our stay here. I think it is worth every penny. We found the clientele at the Four Seasons Bora Bora to be a mix of different ages, some other young honeymooners our age, and there were also one or two families, and a few older couples celebrating big anniversaries and birthdays. Everyone was in paradise on the private, secluded motu, an expansive beach and dreamy pools.
The one-of-a-kind Four Seasons service delivers the Bora Bora dream you've been waiting your whole life for. This hotel is an IDEAL honeymoon resort, and one of my top three resorts I've ever stayed in. (If you read this post on the Best Resorts in the World, you may be able to guess my other two!)
My highlights of this resort are their huge bungalows (the most square footage of any on this list), the mountain views, their private beach (absolutely dreamy, usually you can't get me to leave the bungalow but I'd hang out on this beach sipping a frozen passionfruit margarita any day), their private island, the pool, spa, and calm lagoon.
How much does a vacation in Bora Bora cost?
How much does a one-week stay at the Four Seasons Bora Bora cost exactly, with food, drinks, travel, transportation, all factored in?
Well let's break that down a little bit, starting with the cost of a bungalow. At the Four Seasons, you have the choice of 3 overwater bungalows:
1. The superior suite, 1 bedroom, beach view, overwater bungalow (~$1,500/night and up)
2. Premier suite, 1 bedroom, mountain view, overwater bungalow (~ $2,140/night and up)
3. Overwater bungalow, with pool (~ $3,130/night and up)
+ the beach villas, which are very spacious and are popular with families ( $5,000 per night and up).
Note that the mountain view rooms run quite a bit more expensive than the beach and lagoon view rooms, which is common in Bora Bora, as the view of Bora Bora's famed Mt. Otemanu is what many guests covet, and come to Bora Bora for. We were lucky enough to have a mountain view room during our stay and it was BREATHTAKING – I can assure you it definitely DOES make a difference, but if it's not something you care too much about, the beach and lagoon view rooms are gorgeous, as well, and that's an easy way to save some money on your trip to Bora Bora.
Where do you eat at the FS Bora Bora? How much does food and drink cost at the Four Seasons Bora Bora?
I'm not going to lie to you guys – food and drinks in Bora Bora are definitely pricey, in fact, Bora Bora is the most expensive destination I think I've ever experienced in terms of food and drink prices (and yes, Bora Bora is more expensive than the Maldives).
It's important to know that going into your trip so that you don't get shocked by it!!! To give you guys a clear idea, if you're eating out at the restaurants at the FS Bora Bora, dinner will run at least $100 per head without alcohol. Our favorites were the French restaurant and the beach seafood restaurant. But honestly, room service was the most amazing experience just eating in our robes in the bungalow watching the sun set 🙂 If you order room service for dinner, it is more like $75 a person without booze. A burger at room service is $40. Cocktails beachside or poolside are $25 each, but I can tell you that I've never loved a $25 cocktail more – the cocktails at the Four Seasons are SO good, made with top shelf alcohol, are STRONG, and will keep you ordering more and more.
As far as wine goes, a glass will easily set you back $16-$20, and I love the Iconoclast label chardonnay ($90 for a bottle) that is only available at Four Seasons properties (I first discovered it at the Four Seasons Maui – and was addicted!)
PS check out my wine hack on my How to Save Money on Your Trip To Bora Bora article here – these easy tips and tricks saved us so much money on our trip!
What are the best activities to do at the FS Bora Bora and how much do activities cost at the Four Seasons Bora Bora?
You can do as little, or as much, as you feel like in terms of activities in Bora Bora. My fiance and I found ourselves loving the beach, pool, and bungalow so much we hardly wanted to leave! All non-motorized water-sports (such as the Va'a pictured below, paddle-boarding, kayaking, etc.) are all included in your room rate, which is awesome.
If you choose to do something like a shark and ray snorkeling excursion (which I highly recommend), you can expect to pay about $100+ per person. If you do something special like a canoe breakfast at your bungalow, it is $250 for 2 people (but beautiful, and so memorable). And there are also options to do private romantic dinners in the sand on the beach.
What does it cost for the boat transfer to the Four Seasons Bora Bora from the airport?
The boat transfer is LOVELY, and I do recommend it, but is definitely pricey. It costs about $300 round trip per person. The other way to get to your resort, wherever you stay, is to forego the resort airport transfer and book a private transfer instead. This is significantly cheaper than the resort transfer, and an easy way to save some money on your trip to Bora Bora.
How to get Jetset perks when booking your trip to Bora Bora
Fill out this contact form and be sure to use the referral code "JETSETCHRISTINA" if you use my referral, my agency partner will reach out with more information and can help book you with all kinds of fun perks (at no extra cost to you, and they don't charge a fee to book!)
What does a week long vacation cost at the Four Seasons Bora Bora in total?
All in, a vacation to the Four Seasons Bora Bora for a week would cost around $12,000 at minimum without flights, with that price obviously fluctuating with how many activities you do, how much you drink and eat at the resort, etc. From California, flights to Bora Bora are around $1200-$1500 round trip, and can be less if you're flexible on when you fly, and we were able to use credit card points for these, which I definitely recommend (check out my list of favorite travel reward credit cards here). So for two people, you're looking at about $15,000 and up for a week-long vacation.
Kenny wearing his Kenny Flowers 'All-Inclusives' swim trunks to match his coconut!
Great dining, a fun, social atmosphere, and gorgeous bungalows that feel more like you're on a yacht than at a resort
We absolutely loved this hotel in Bora Bora! An overwater bungalow at the Conrad is about two thirds the cost of the Four Seasons and a great choice for an epic resort in Bora Bora.
I loved the fun, energetic vibe of this hotel and the clientele. The highlight was the restaurants and dining here – the sushi bar Upa Upa – which has glass bottom floors (where you can glimpse some sharks occasionally swimming by), is absolutely BEAUTIFUL, and so delicious.
We met multiple people at the resort who had eaten there many times during their stay (we went 3x and another time just for drinks!) I'm also still dreaming about their Banyan restaurant – an upscale Chinese restaurant with the best steamed dumplings I've ever had.
The Conrad breakfast buffet is also A+, and we loved the views from breakfast!
My only complaint about this hotel was the cocktails are severely subpar – the margaritas at the Conrad are made with Jose Cuervo… and cost $27.. WHYYY??
Wearing my Watercolors Swim Sahara bikini in size S!
The beaches at Conrad Bora Bora were stunning, and surrounded by tropical palms, with crystal clear water.
Also the pool at the Conrad was one of the most beautiful resort pools ever! We loved the cabanas by the pool for hanging out all day in.
All in all, the Conrad is an awesome choice for choosing the best resort in Bora Bora, but what exactly does a vacation in an overwater bungalow at the Conrad Bora Bora cost?
How much a one-week stay at the Conrad costs exactly, with food, drinks, travel, transportation, all factored in:
Let's break it down by starting with the cost of the overwater bungalows at Conrad, where you have a few options:
1. Overwater villa ($1,200-1,315/night)
2. Deluxe overwater villa ($1,260-1,365/night)
3. Overwater pool villa ($1,990-2,100/night)
4. Other overwater pool villas ($2-3k/night)
5. Horizon pool villa ($1-1,115/night) – these are on land, but still beautiful!!
So let's say you stay at the least expensive overwater villa for 6 nights, totaling to $7800 for accommodation, then you have to add food and drink, transportation, and activity costs. With 7 days of food and drinks for 2, a snorkeling excursion, and a day in town, you are likely looking at around $10,000 for a one week trip and up, without flights, with that price obviously fluctuating with how many activities you do, how much you drink and eat at the resort, etc. With flights, you are looking at a cost of about $12,000 and up for 2 people for one week.
Flights can be less if you're flexible on when you fly, and also if you are able to use credit card points for these, I definitely recommend doing so! (check out my list of favorite travel reward credit cards here).
How much does the food cost at the Conrad Bora Bora?
Food & drinks at Conrad Bora Bora are just as expensive as Four Seasons Bora Bora, so an average of about $100 per head for dinners without booze, or $75 per head for room service. You can save money here if you go into town to get some groceries (and alcohol), and I especially recommend this here since I thought the cocktails were much better (and stronger) at the FS.
But, the Conrad is closer to town, so it's easier to do this here!
Taking the shuttle into town from the Conrad Bora Bora to Bora Bora town
The shuttle costs $22 per person round trip and takes about 10 minutes to get into town. It's best to go for the day because they actually charge you more to go at night (and the times are really inconvenient).
I recommend going into town one of your days here, and going Tahitian pearl shopping (they're only found here in French Polynesia, and are GORGEOUS!), as well as renting a motorbike or car for the day ($55 at Avis, you can organize through the hotel). On your motorbike, explore the island and stop at the world-famous Bloody Mary's for lunch! It's a super fun bar and restaurant that almost every celebrity has been to at one point or another. Think of this place as where Jimmy Buffet hangs out when he's in Bora Bora – super fun.
Then stop at a grocery store on your way back to the ferry where you'll want to stock up on some snacks, wine and booze at the local prices and bring them back to your room! The grocery store is a 5 min walk left if you are coming out of where the shuttle drops you off. There are a ton of good french wines available at the store, we ended up bringing back some Chilean Montes Alpha red (so good!), some French rose, and some French chardonnay (Louis Latour) to enjoy in our bungalow, as well as some meats and cheeses!
We stayed in the 200's and loved our view of all ocean! We stayed in the Deluxe Overwater Villa category. The 200's are also the most convenient wing, but they have bikes to get around, too which is awesome!
Here at the Conrad it was less important to me to have a mountain view, since it isn't as prominent of the quintessential Bora Bora mountain view, but I have heard the mountain view rooms here are great, too, I just loved the endless blues of the 200 bungalows. We were in bungalow 208 and this was our view!
Located in the 300's, with panoramic ocean views, the presidential villas are actually where Kim Kardashian stayed in Bora Bora in an episode of Keeping Up with the Kardashians. They are HUGE, and multi-story. These presidential villas are well known as being some of the most impressive and beautiful overwater bungalows in all of French Polynesia.
If budget is no object or you have a big group, these Presidential Overwater Villas are for you.
How to get Jetset perks when booking your trip to Bora Bora
For fill out this contact form and be sure to use the referral code "JETSETCHRISTINA" if you use my referral, my agency partner will reach out with more information and can help book you with all kinds of fun perks (at no extra cost to you, and they don't charge a fee to book!)
The best activities to do in Bora Bora:
The best part about a French Polynesia / Bora Bora vacation is you can be as active, or as relaxed, as you want to be. Feel like not leaving your overwater bungalow and cuddling up with a great beach read all day? Do you. Put some rosé on ice and have the day of your life. Feel like getting active and swimming with sharks or motorbiking around the island? You can do that too! Here are some of my favorite tours and must-dos in Bora Bora:
This is the tour company who we swam with sharks and rays with! The tour was AWESOME. They picked us up directly from the Conrad, we went first to a gorgeous, shallow sand bar to snorkel with TONS of rays, then to a deep, gorgeous blue area where the black tip sharks hang out to swim with sharks! It was amazing, and not scary at all! They are such graceful, majestic creatures, and beautiful to see up close! After that, we headed to the Coral Gardens, which was some of the absolute best snorkeling I've ever done in my life. All in all, this tour was incredible, and so affordable, too! (Only ~$100 a person, cheap by Bora Bora standards, hah!)
Rent a motorbike and explore Bora Bora island
I mentioned this above but we loved doing this from the Conrad. We spent the day motorbiking around the island (gorgeous!) and had the best time. We stopped at Bloody Mary's – a super famous restaurant and bar on the island, as well as to Bora Bora yacht club for a drink. Then we went to a grocery store right by where the Conrad shuttle drops you off and bought a TON of wine, cheese, and meats at super cheap prices to then have at our bungalow back at the Conrad. We also met another couple that was stocking up on tequila and a ton of snacks – this is the move, yall!
Go on your own ($55 through Avis at the port), or take a tour like this one:
Where to eat on Bora Bora Island
Restaurant St. James – great spot for lunch, dinner, and sunset views.
Bloody Mary's – world famous bar & grill, celeb favorite
Bora Bora Yacht Club – waterside dining, casual

BUT WAIT, THERE'S MOORE-A…
Moorea
Moorea is an island just a 30 minute ferry ride away from Tahiti. It's super tropical, lush, and full of wildlife. Some people choose it over Bora Bora for its snorkeling, diving, and more approachable pricing and more laid-back style.
Where to stay in Moorea
Luxe overwater bungalows and gorgeous views that will take your breath away, a great alternative to Bora Bora resorts, without the Bora Bora price tag
To get to Moorea from the Tahiti airport, you take a $25 taxi to the port, and then take a 30-minute ferry over to Moorea ($25 a person). It's super easy to get over to Moorea and it's definitely a plus that it is located only a boat ride from Tahiti and not a flight like Bora Bora. If you are flying in or ferrying in, know that it's not easy to get taxis on Moorea – you have to book transportation ahead of time – the largest transfer company on Moorea is Albert Tours. They will happily arrange your roundtrip transfer to/from airport and/or ferry, and it's about $10-$15.
How much does a one week stay at the Hilton Moorea cost exactly, with food, drinks, travel, transportation, all factored in?
How do you get around Moorea? How much is transportation?
Transportation from the airport is $25 each way, plus the ferry from Tahiti to Moorea is $25 round trip per person, plus a transfer to the hotel (about $10/person). You also might choose to rent a motorbike or a car for a couple of the days (which I definitely recommend to explore the island), which is around $55 a day for a scooter. If you don't you'll likely have cab costs that are equal to that, so about $200 in transportation total.
What overwater bungalow should you book at the Hilton Moorea?
We stayed in a King Overwater bungalow, and this was our view. It was GORGEOUS! It's not deep enough to dive, but there's a HUGE reef everywhere right outside of your bungalow, meaning you start seeing a bunch of fish right away (and even under your room through the glass bottom part of the floor!)
I also loved that we could paddleboard and kayak around the area! (Complimentary for resort guests).
How much does food cost in Moorea?
Food on Mo'orea is definitely more reasonable than on Bora Bora, especially because it's easy to eat in town, and you have tons of great options. We absolutely loved this restaurant called Le Lezard Jaune, and had our best meal in all of French Polynesia there – for only $75 for both of us without booze (with wine, a total of around $120). Another great find is Allo Pizza, which is a casual pizza restaurant on the side of the street that makes great pizza – and is a great way to have an affordable meal in Moorea. At the resort, the prices are reasonable – like $30 for an entree vs $50+, and we LOVED the creperie Toatea at the Hilton for dinner.
The all-in cost of a one week vacation at Hilton Moorea
*These prices are in USD, based off of when we went, search your exact dates here.
The least expensive overwater bungalow at the Hilton Moorea goes for about $750, with more premium ones getting up to $900 a night. For less, you can stay on land in one of their land villas – which have their own pool and aren't half bad! But I definitely recommend the overwater bungalow if you can swing it 🙂
With flights, transportation, food and drink, and some activities, for a week in Moorea staying in an overwater bungalow you are looking at about $750 x 6 nights for accommodation, around $1200 for flights (less than Bora Bora, because one less flight), $200 for transportation, $150×6 on average for food + drinks, and $500 for activities. It comes out to about $8000 cost for a week long stay in Moorea.
Or stay in a VRBO like this one to cut costs

The Best things to do in Moorea
There are only a few places in the world where you have the chance to swim with and observe humpback whales in their natural habitat – and Moorea is one of them. So if you're lucky enough to be traveling to French Polynesia between July and October, you are catching PRIME whale watching season, and you must do this tour! The majestically beautiful humpback whales are in French Polynesia during this time breeding and birthing their calves. These tours will spend the day whale watching, and if the It's not uncommon during this time of year to see a mother and a calf together, and to see them swimming in the water is just pure MAGIC.
I like these tours because their philosophy and ethic is to observe the animals with respect and passion, with no stress on them at all and to merely observe them and not cause any change in their natural behavior. If the weather is right, and you find the animals in the exact right position, you will have the opportunity of a lifetime to get in with the humpback whales! We did and it was so, so beautiful.
Snorkeling with Sharks & Rays in Moorea
Some argue that the sharks and ray snorkeling in Moorea is even better than in Bora Bora! And I believe it! The wildlife is EVERYWHERE in Moorea – there is amazing snorkeling everywhere, even right outside your bungalow!
Shop for the beautiful and rare Tahitian Pearls in Moorea
We loved shopping around for Tahitian pearls in French Polynesia, and in Moorea loved Moana Pearls – which had an amazing selection and beautiful designs and settings. She also did a great job at teaching us about the Tahitian Pearls. These dark pearls can only be found in French Polynesia, and are very sought after for their rarity as well as their gorgeous coloring – especially the beautiful eggplant and peacock colors. The gorgeous kaleidoscope of colors you find in Tahitian pearls are entirely natural, unlike freshwater pearls which are dyed while farming.
As a general rule of thumb, the more round, and perfect the pearl, the more expensive. Also the more beautiful the color (like eggplant and peacock colors), the more expensive.
Photo by KalinasPerles.com
Jet-skiing is a must while you're in Moorea! This tour is FAB!
Where to eat in Moorea
Toatea creperie at the Hilton – we loved this place so much we went twice! You'll see sharks swimming by during dinner, which is AMAZING, and the food is so so good. Still dreaming about the dessert crepes – yum.
Le Lezard Jaune – I would have gone to this place every single night if I could. This was my favorite meal in all of French Polynesia – and felt like dinner in Paris mixed with an island dinner, aka HEAVENLY. We loved this place, and the people who run it.
Moorea Beach Cafe & Wood Oven Pizzeria
This place was SO cute. This beach club is where the yachts anchor when they come to Moorea, and the sunset views are amazing.
Watch the stingrays and sometimes sharks over lunch or dinner at this beautiful restaurant. They also offer a free shuttle from the Hilton!
FAQs about Traveling to Bora Bora and Moorea
Should I go to Bora Bora or Moorea?
This question totally depends on you and your personality! I personally love BOTH so much, but they are very different trips to me. If you've been to Hawaii, Bora Bora is more like Maui – resortey, pristine, perfect, and Moorea is more like Kauai – rugged, less refined, more lush, and majestically beautiful.
If you go to BOTH Moorea and Bora Bora, I definitely recommend starting with Moorea and finishing in Bora Bora. It is very tough to go the other way around.
What is the difference between Moorea and Bora Bora?
Besides their general feel and vibe, one of the main differences is when staying on Bora Bora you are on a disconnected atoll – or private island off of the main island of Bora Bora (except if you stay on the main island at the Intercontinental!), on Moorea, you are on the main island, so it's easy to try fun restaurants in town, explore the town, go shopping, walking, etc, right from the resort. Moorea has more outdated resorts, but the easy access to the island. Bora Bora has more glitzy, 7-star resorts, but you are pretty isolated.
How long should you stay in Bora Bora or Moorea?
Personally, I think about 6 nights is the optimal amount of time to travel to Bora Bora or Moorea. It's enough to feel totally relaxed, while still having time to see and do a lot! You can definitely do less than that, and you can DEFINITELY do more, but in my opinion a week is a perfect amount of time in French Polynesia.
Ways to cut costs on a trip to Bora Bora
We used mostly credit card points from our Chase Rewards Sapphire Card for our Bora Bora trip (the hotels and the flights), which was so awesome to basically only have to worry about the food and drinks!
Pack some of your own wine
Each person is allowed to fly with 2 L of liquor or wine for a trip to French Polynesia – so definitely take advantage of that! I always pack wine in my checked bag – it's a great excuse to break out some of my favorite wines, and I always remember and always associate them with the trips I drink them on – which I love! We packed 6 bottles of our own wine, and drank them with sunset in our bungalows!
Also be sure to use these wine sleeves so the bottles don't break in your bag! I reuse them over and over.
Go into town and stock up on snacks, beer, soda, and wine
Don't pay resort prices for silly things like sodas, beer or even a little cheese plate. Besides bringing wine, you can also head into town and get some provisions, too! The grocery store has a ton of French delicacies, and it was super easy and affordable. FYI – This is much easier to get into town at Conrad and Hilton Moorea than it is at FS, however.
Consider a less expensive resort or an airbnb
One resort that makes it easy to save big is the Intercontinental Le Moana that is on the mainland of Bora Bora island. Bungalows here are more like $600-$800 a night, but where you'll really save is on the food since it's easy to go into town and eat in the restaurants in town.
In Moorea, you can also stay in an Airbnb and go to the resorts on a day pass (The Hilton day pass includes lunch, too! Check with them for availability on this)
What's better Bora Bora or the Maldives?
Bora Bora and the Maldives may seem similar, but they're actually completely different vibes. Check out this post Bora Bora vs. The Maldives – where I break down all of the differences and which one is better for YOU.
Do you need a VISA to travel to French Polynesia from the USA?
U.S. citizens do not need a visa if entering on a regular tourist passport and staying no more than 90 days every six months. If the purpose of the trip is not tourism (work, scientific research, etc.), then you may be required to obtain a visa before arrival in French Polynesia.
Do you need any special vaccinations for French Polynesia? What are the recommended vaccines for Bora Bora?
There are no absolute requirements that will be checked at the airport, but the CDC and WHO recommend you are up-to-date on routine vaccines before every trip. These vaccines include measles-mumps-rubella (MMR) vaccine, diphtheria-tetanus-pertussis vaccine, varicella (chickenpox) vaccine, and polio vaccine.
For some travelers to Bora Bora and French Polynesia, Hepatitis A and Typhoid vaccines are recommended. CDC recommends hep A because you can get hepatitis A through contaminated food or water in French Polynesia, regardless of where you are eating or staying. You can get typhoid through contaminated food or water in French Polynesia. CDC recommends the Typhoid vaccine for most travelers, especially if you are staying with friends or relatives, visiting smaller cities or rural areas, or if you are an adventurous eater.
Dengue Fever is also risk in many parts of Asia and the Pacific Islands. There is no vaccine for this but travelers to Asia and the Pacific Islands can protect themselves by preventing mosquito bites. Pack your bug spray! This is what I use.
What time of year is best for visiting French Polynesia?
The best season to travel to Bora Bora is from May-October, and if you are traveling to French Polynesia in July-October you'll catch humpback whale season in Moorea which is awesome. I went in late August/early September for 2 weeks and the weather was PERFECT! Only one rainstorm, overnight, and the rest of the time completely sunny in Bora Bora. It was windy that time of year, but we liked that because it keeps you cool. 80 and breezy is pretty much the perfect temperature that exists am I right? We got a little early morning rain in Moorea that time of year, but that's just a rainier island. I've also been to French Polynesia in May/June and it was GORGEOUS that time of year, too. Less breezy, lots of sunshine.
Do you need to use a travel agent to book Bora Bora?
Definitely not! Book it yourself – you'll find the best deals online (I always like Booking.com, Hotels.com, Skyscanner for flights, and Tripadvisor for tours)
If you do need help planning or want to bounce some ideas and questions off of an expert, I offer 1:1 trip consults, honeymoon consultations and full custom itineraries to help with that! You can learn more about those here.
What to pack for Bora Bora
Cute swimwear and cover-ups, matching his-and-hers swimwear (of course), lots of sun hats, reef-safe sunscreen (FYI the Conrad has sunscreen provided, but it's still good to have your own, too, the sun in Bora Bora is fierce!), 1 pair of sneakers for the resort gym or walking around the island (I swear by these shoes for travel, they're sooo lightweight and comfy), sandals, for the ladies, you don't really need heels but if you like to get dressed up, maybe one pair (I never wore mine I packed though). For the men, lots of chic resort beach button-downs like these.
You'll also definitely need an underwater camera – all the details on what I use for my underwater photos are in here (and how to get those awesome half in/half out underwater photos you've seen on my Instagram)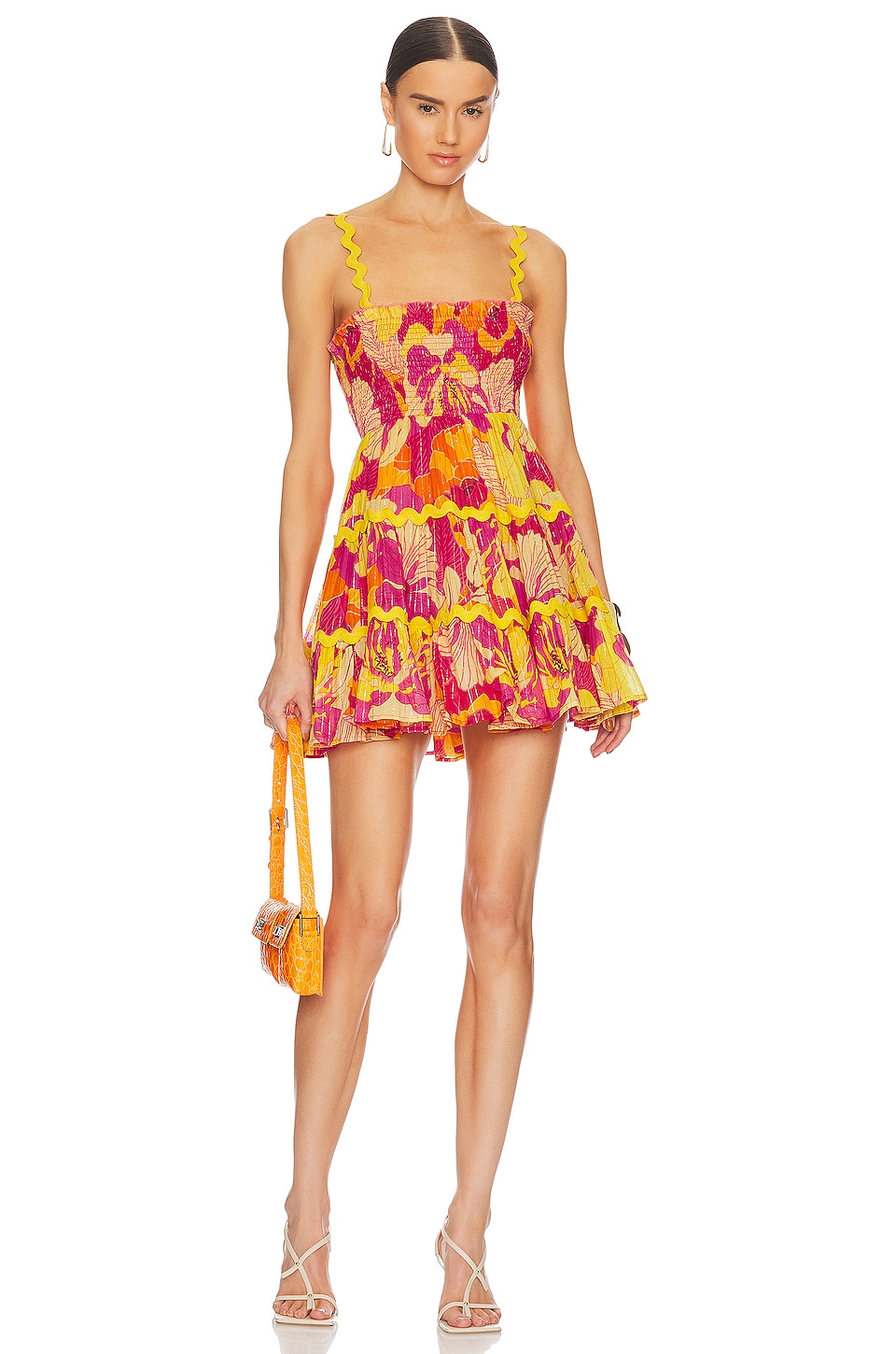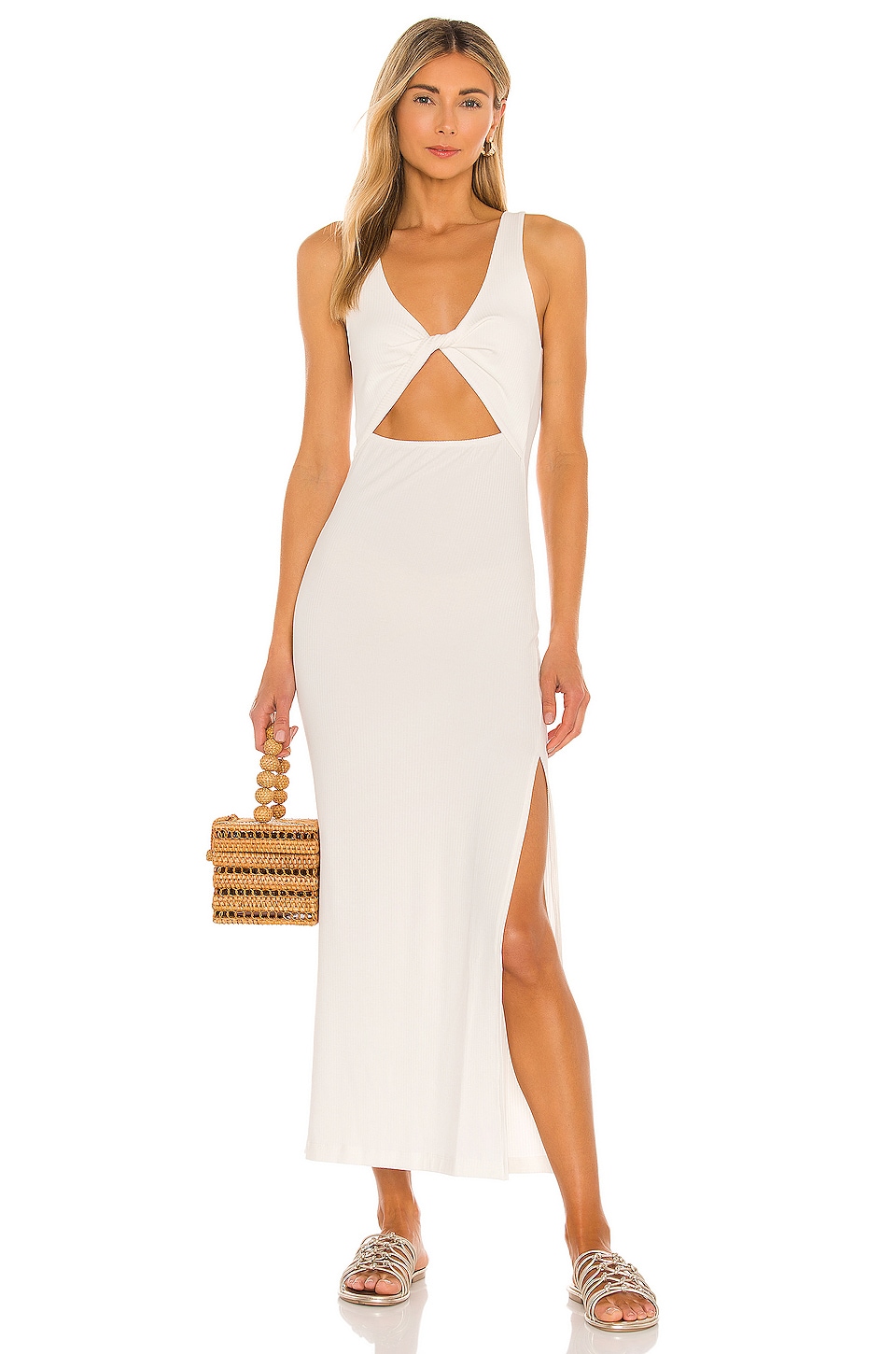 Pictured here with this dress, and this hat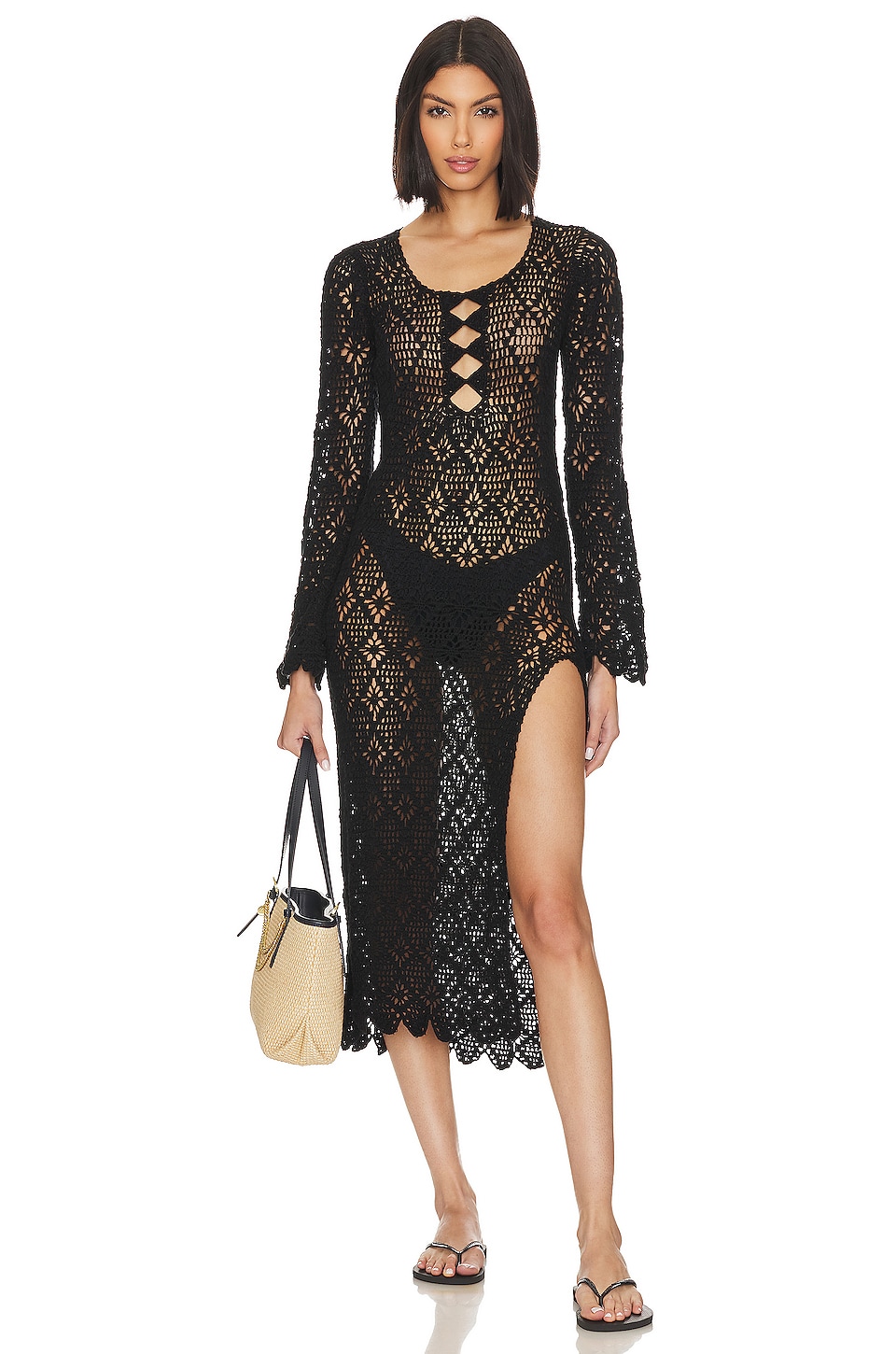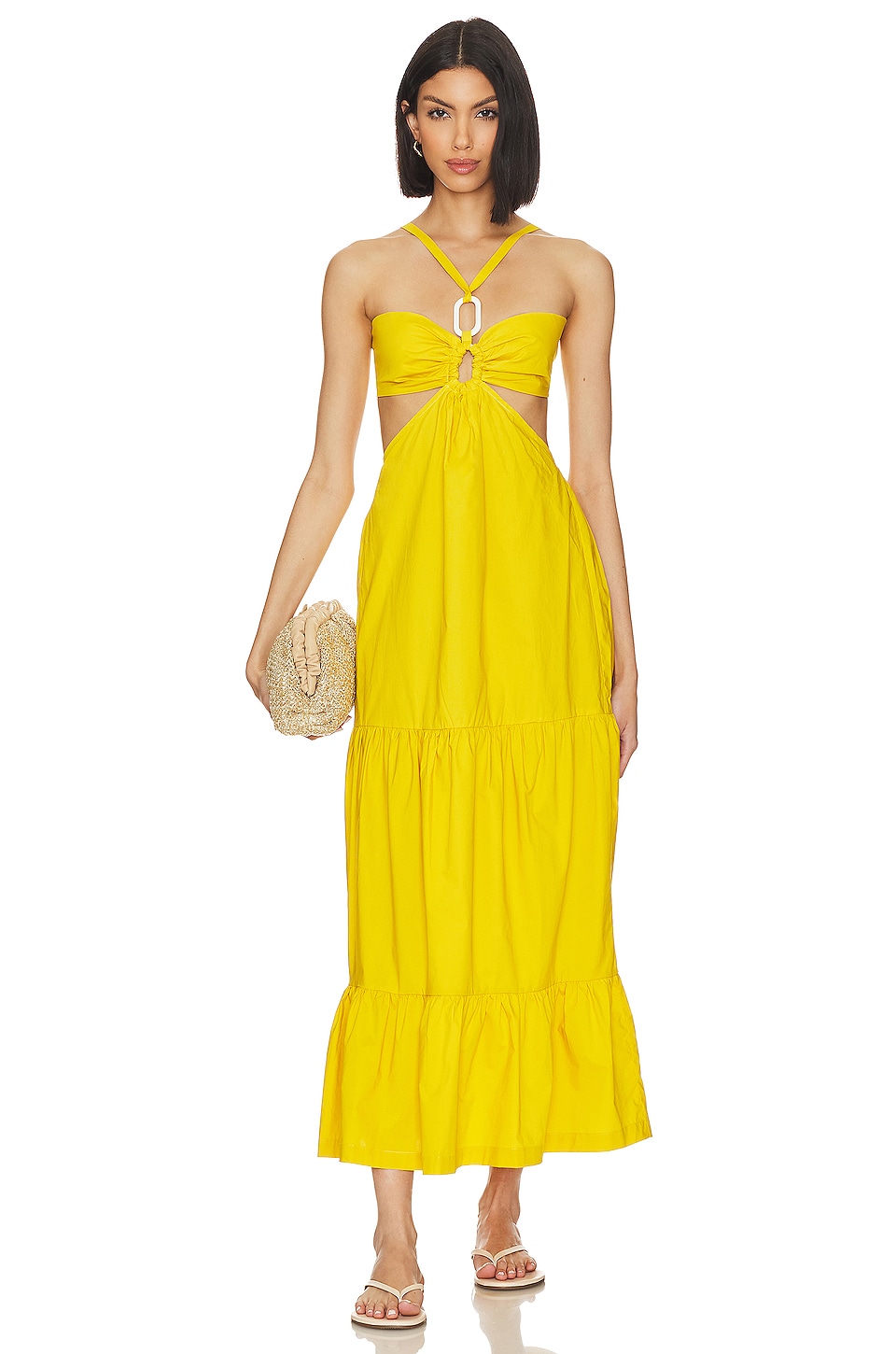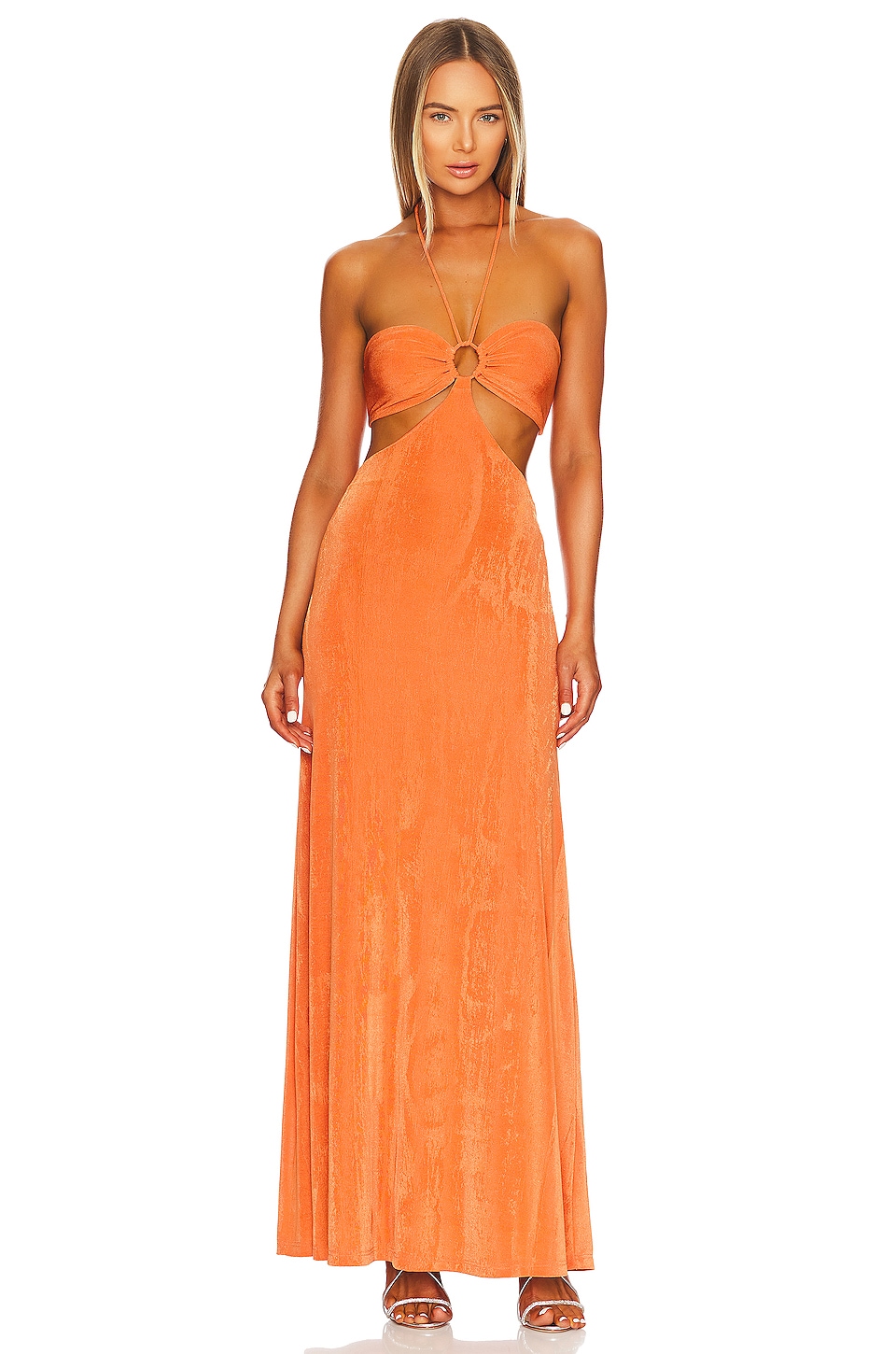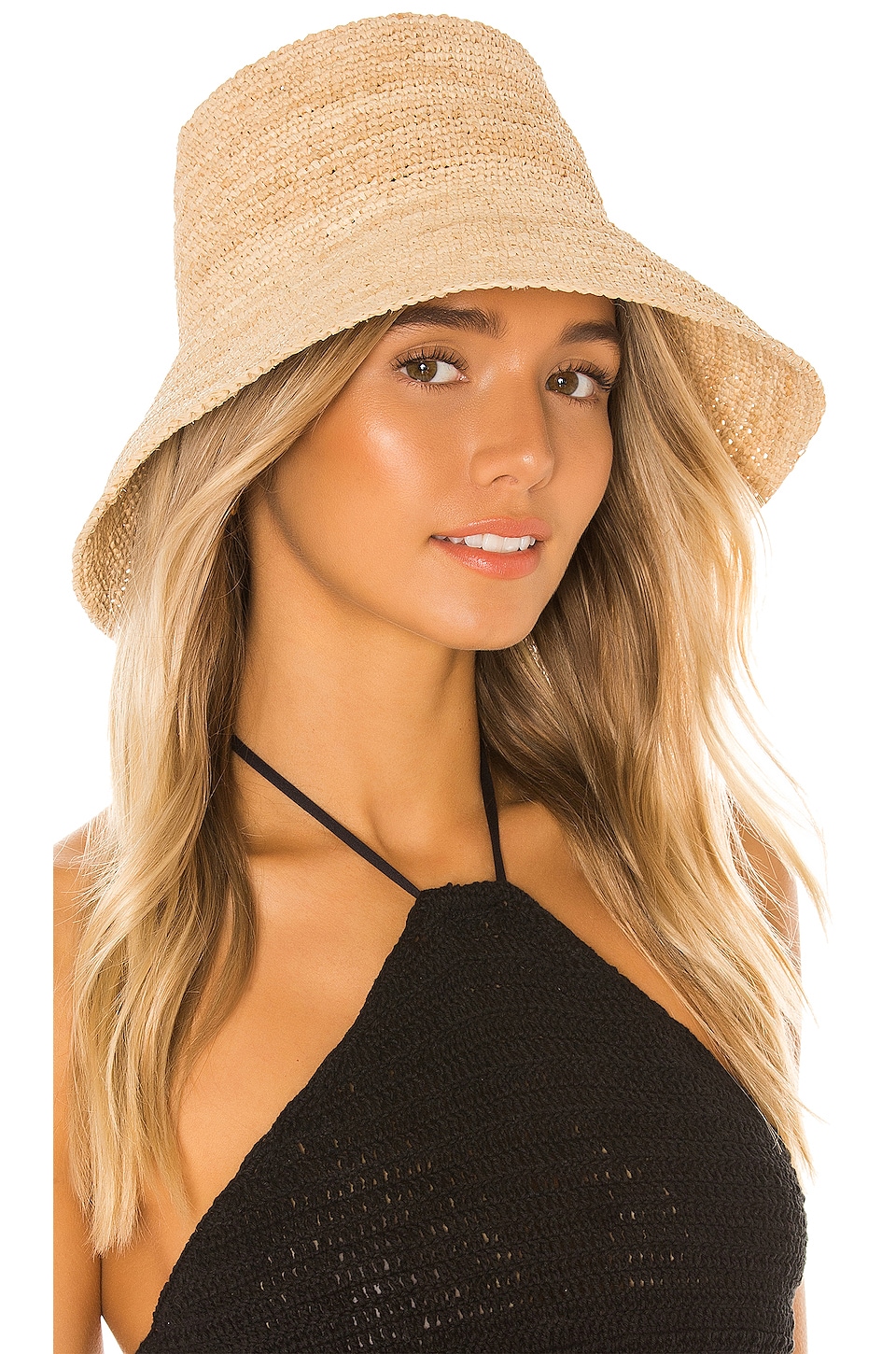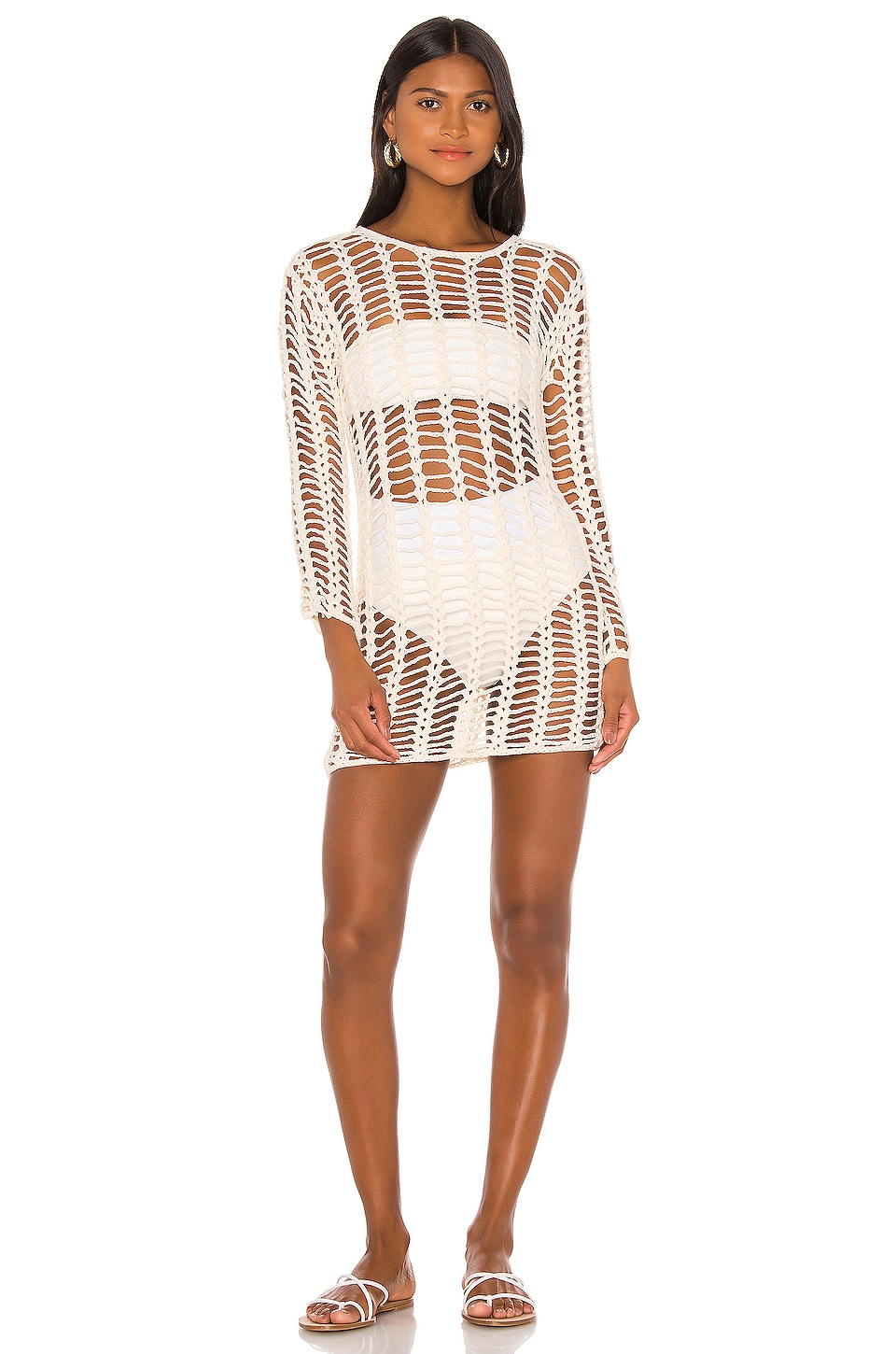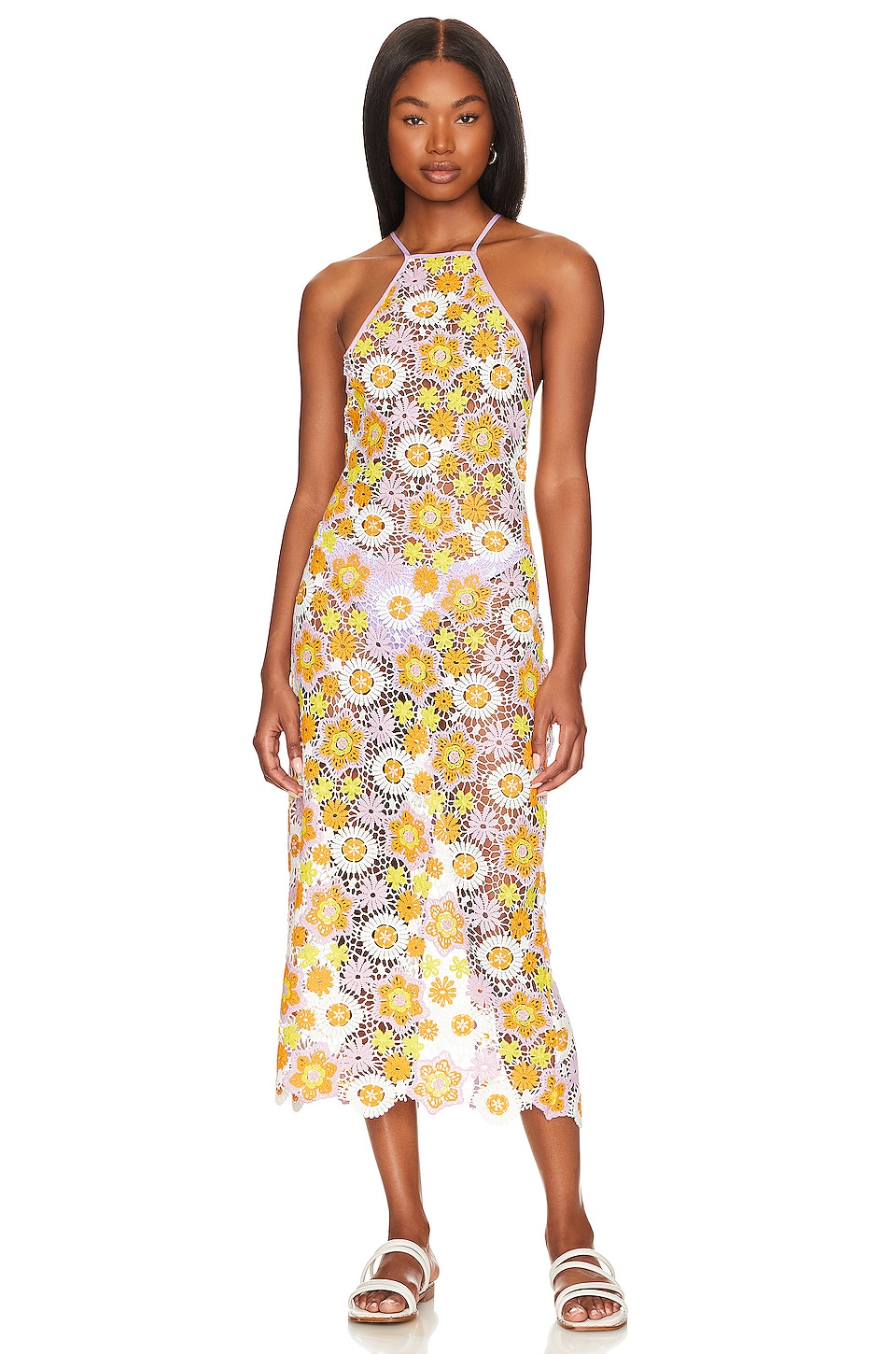 What I wore in Bora Bora!
Some other chic Bora Bora swimsuits I love:
in our matching Kenny Flowers cabana sets
This exact dress is sold out, but it's available in another print/color by the same brand here (on sale!), and in white here! It fits true to size – i'm in a small.

What other questions do you guys have about Bora Bora or Moorea? Ask them in the comments!
See more related blog posts:
How to travel to Bora Bora during the pandemic
The best travel reward credit cards
The top honeymoon destinations
The best matching couple swimwear
The Ultimate Beach Vacation Packing Guide
The Best Overwater Bungalows in Bora Bora