My Top 10 Postpartum Must-Have Products for Mom and Baby
Hello from newborn land!!!!! Since our baby Harrison was born at the beginning of the summer, our days have been filled with baby boy snuggles, neighborhood strolls, and dreamy days filled with nothing but a mix of naps, feeds, and diaper changes…. and our nights have been filled with torturous lack of sleep (!!). It's been challenging, rewarding, and beautiful, and one thing is for sure, in our first few weeks with a new baby, I have learned a LOT, and as a first time mom, I've relied on a few key products to make life easier, that I of course wanted to share with you guys. So here are the holy grail postpartum products I'm obsessed with right now and the baby products you actually need for a newborn, and for a new mama.
These magnetic onesies are a GAME CHANGER you guys. Seriously the most genius invention, and the fabrics are so, so soft – Harrison loves them and they make diaper changes so much easier. Someone recommended them to me during pregnancy and I'll be honest, I didn't really get it – I thought 'oh that's cool' but I didn't get HOW much I would need these. By far his favorite thing to wear.
I've been obsessed with our baby boy in polo onesies! This one is magnetic and on sale right now!
This portable sound machine has come in SUCH handy. We use it to soothe the baby on strolls through the neighborhood, in the car, and for any nap! It's great because you can switch from nature sounds, to womb-like sounds, to white noise, to nursery lullabies. I love it.
You need these hooded towels for bathtime! How cute are these ones that you can get monogrammed? The material is so luxe and soft and I love the blue gingham! (they have pink too for girls!) A friend got them for us and I'm obsessed!
OK i have to admit I was skeptical about the benefits of wearing a 'waist trainer' postpartum but HOLY COW you guys, I actually have a defined waist for the first time in my life?! It's crazy. I don't know if that's just naturally from my hips getting a bit wider with labor and delivery or from this incredible waist trainer, but I highly recommend. If nothing else, it helps hold everything in and helps you feel good while your body is recovering. I haven't been religious about wearing mine by any means, and definitely don't remember to wear it every day, but I have worn it here and there and I do think it's made a difference even just wearing it a little bit.
I also like this body suit that's a little less restrictive, but still holds everything in – I just wear it around the house with a tee (or my waffle cotton essential beach shirt, which I'm obsessed with) over it.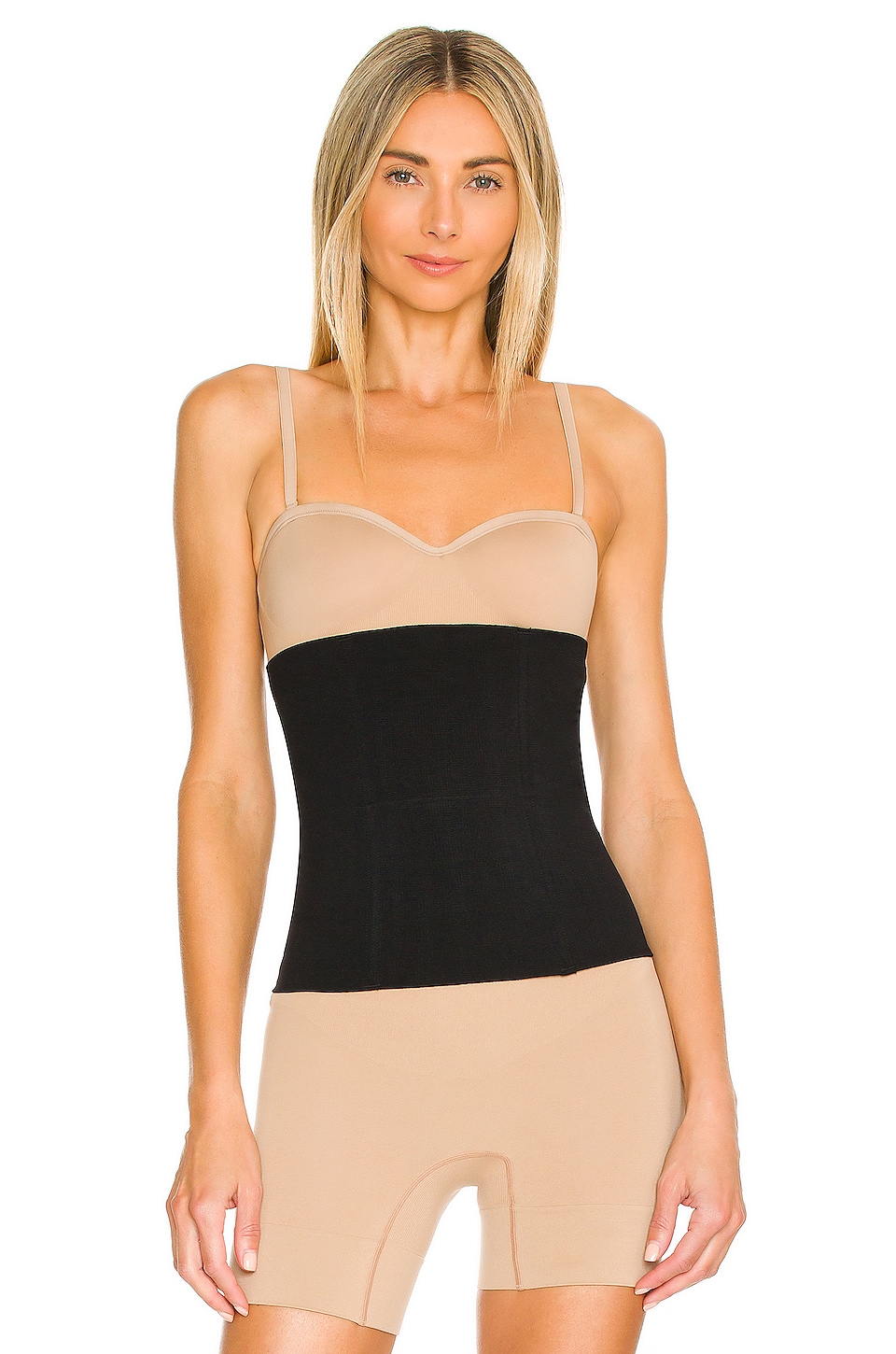 I barely ever take off my holy grail nursing bras (this one and this one) a good nursing bra is so key!!!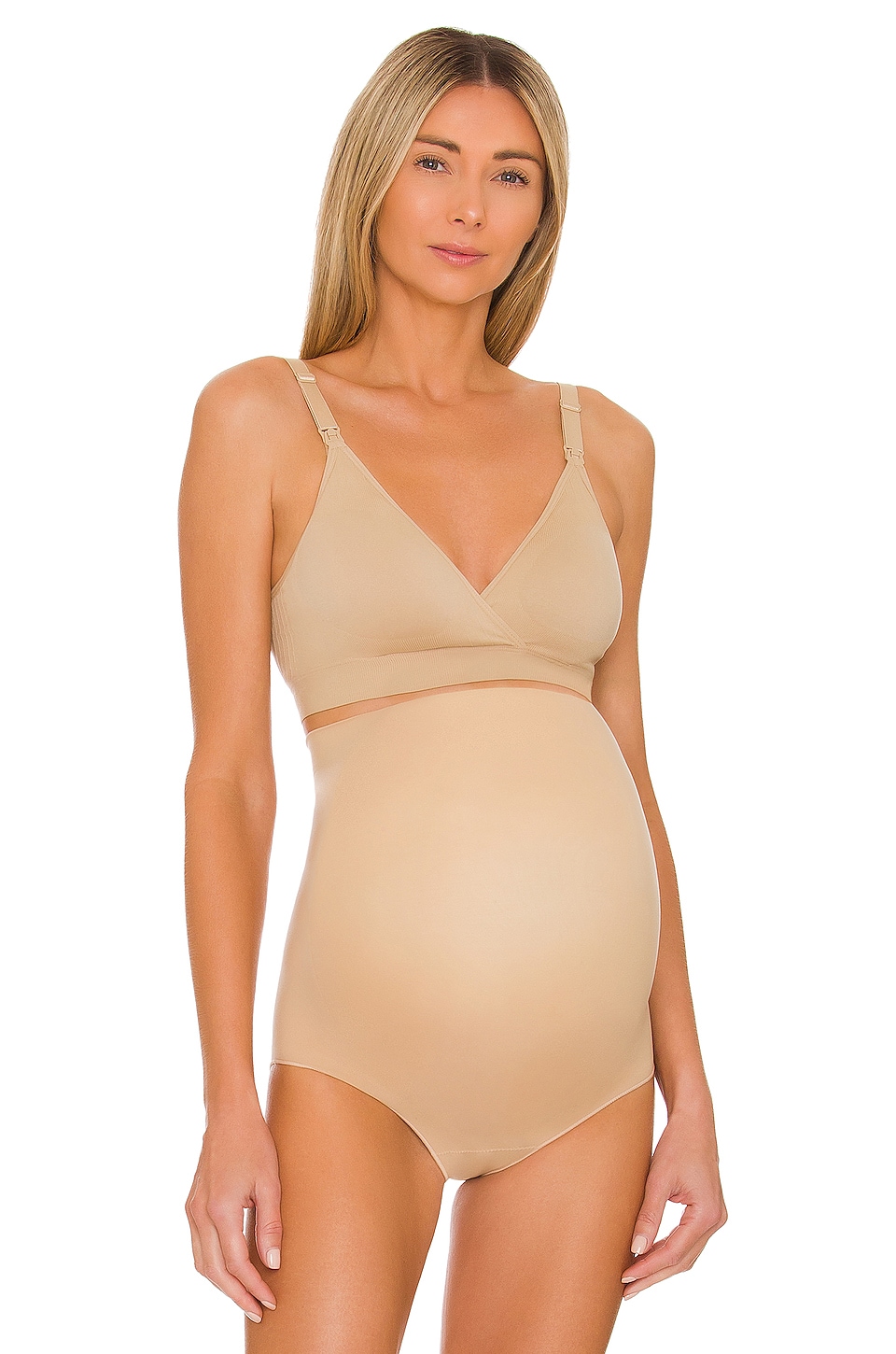 This one is thick, structured, and so comfy.
And this one is light, more of a lightweight bralette, super comfy.
While I tried a more 'wrap' style carrier, I found that my baby boy liked a little more structure! This carrier (which can be used from 0-3) is soooo nice, and so comfy for mom or dad wearing the baby (hence the name ergo-baby! it's better for your back!). He loves it, and it helps our hands stay free whether we're wearing around the house, on a walk, or out and about. This is the exact one we have – but it comes in many colors! You can get 10% off using this link and the code JETSET.
Holy cow you guys I cannot recommend getting these diapers more. Compare them to any leading diaper brand (I did), and you will be SHOCKED. They're coined 'the Rolls Royce of diapers' and, yes, they're more expensive (bougie diapers, for bougie babies), but they are SO WORTH IT!!! I literally thank these diapers for why Harrison started sleeping in (much) bigger chunks throughout the night, because they do such an amazing job as absorbing and wicking, that babies don't even know they have a dirty diaper, so they're able to sleep more, and feel more comfortable. They are amazing. You'll notice the difference in them, and in your baby's comfort, right away. Give them a try, and thank me later. Also you can get $10 off to try Coterie if you go through this code (not sponsored at all, they just have a referral program!)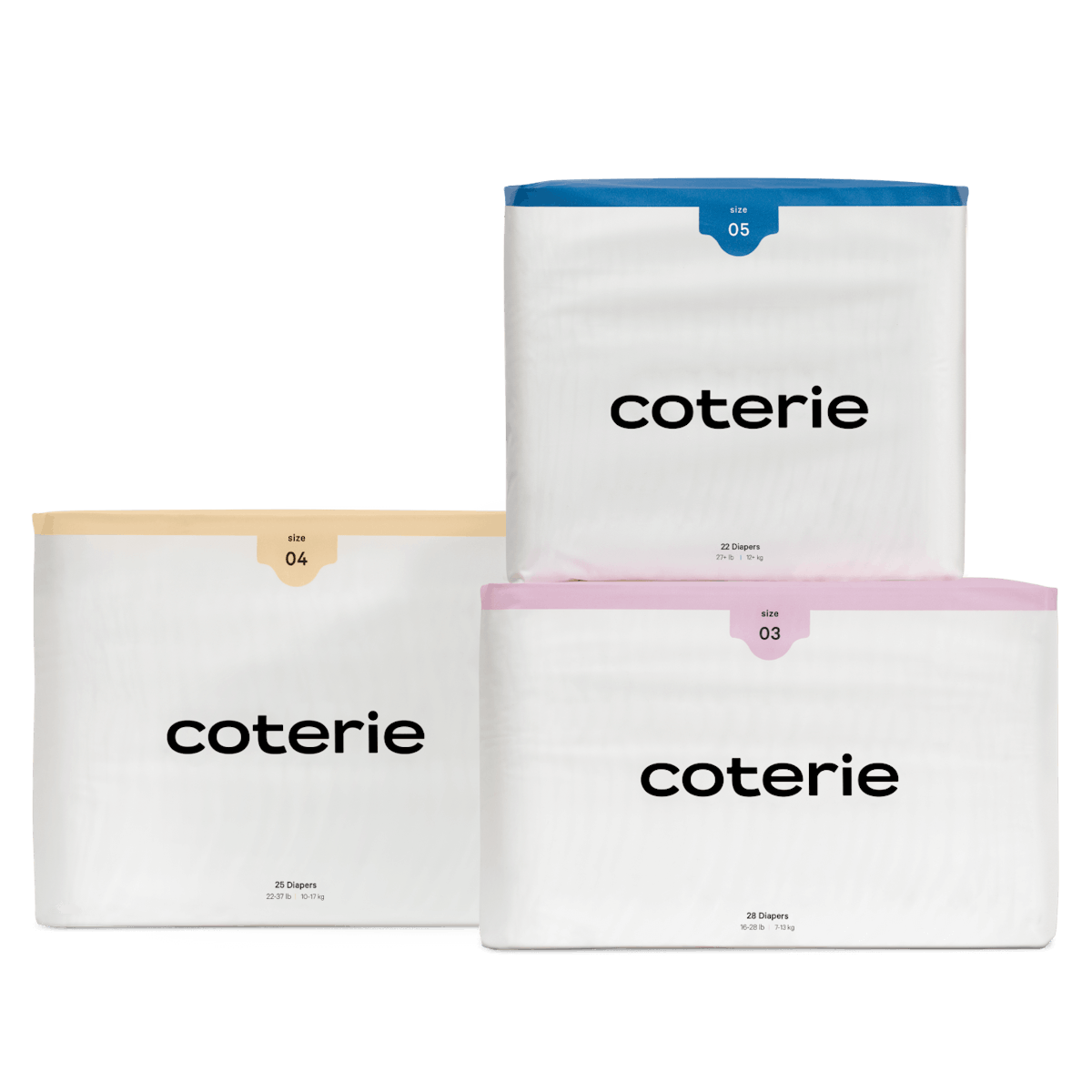 Cute little boy clothes!!
OK i seriously think my newborn is a fabric snob you guys, he only likes super soft fabrics and you can tell when he doesn't love a rougher fabric outfit or swaddle, LOL. So here are some adooorable little boy outfits (in fabrics that he and we love!) that I've found online or we've been gifted! Click to shop!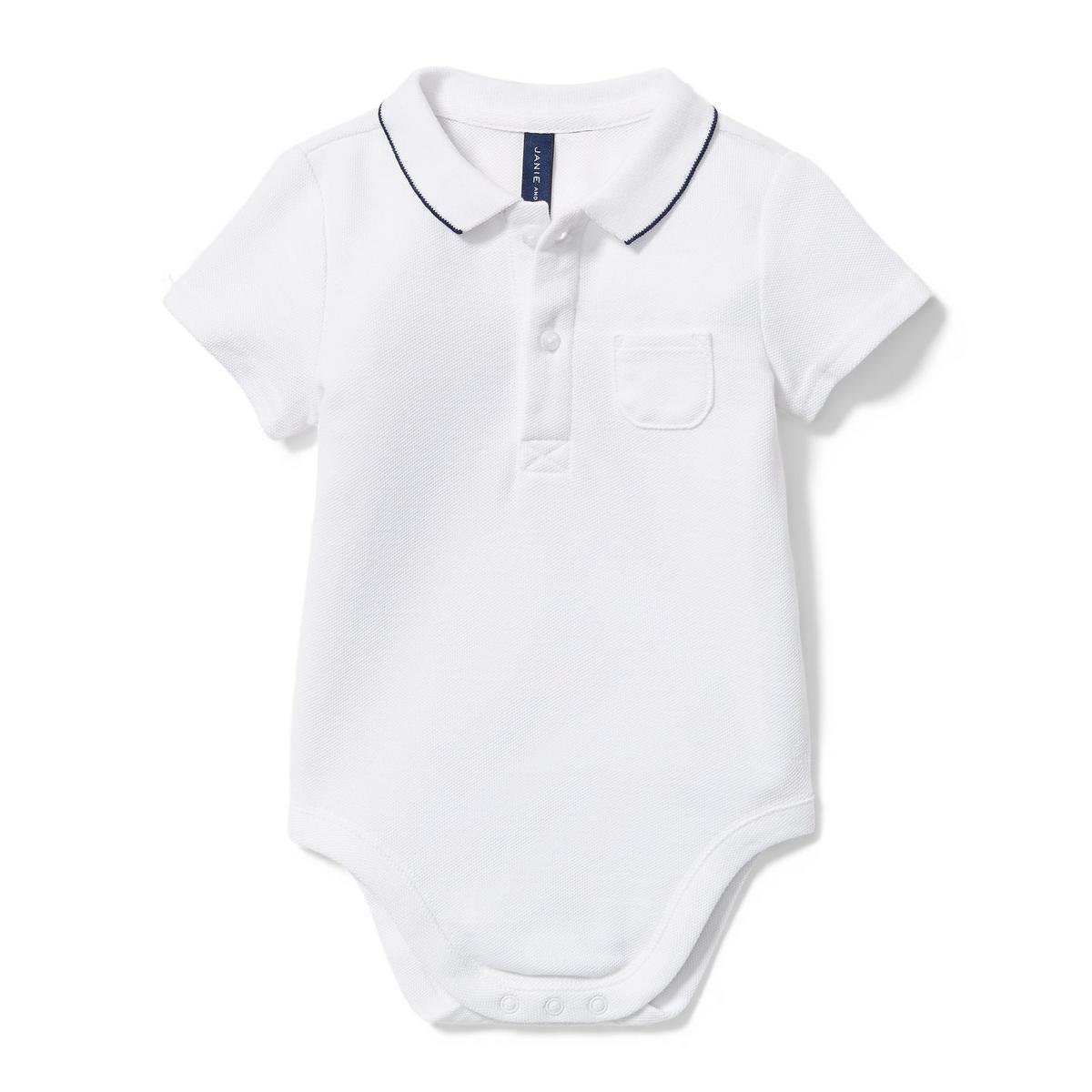 love this little dino print! This one is magnetic (see above on why I'm obsessed!)
This brand Kyte Baby has the SOFTEST fabrics, I highly recommend for all your baby basics like onesies. This is usually what we wear for sleeping, because it's so so soft and thin / won't get too hot.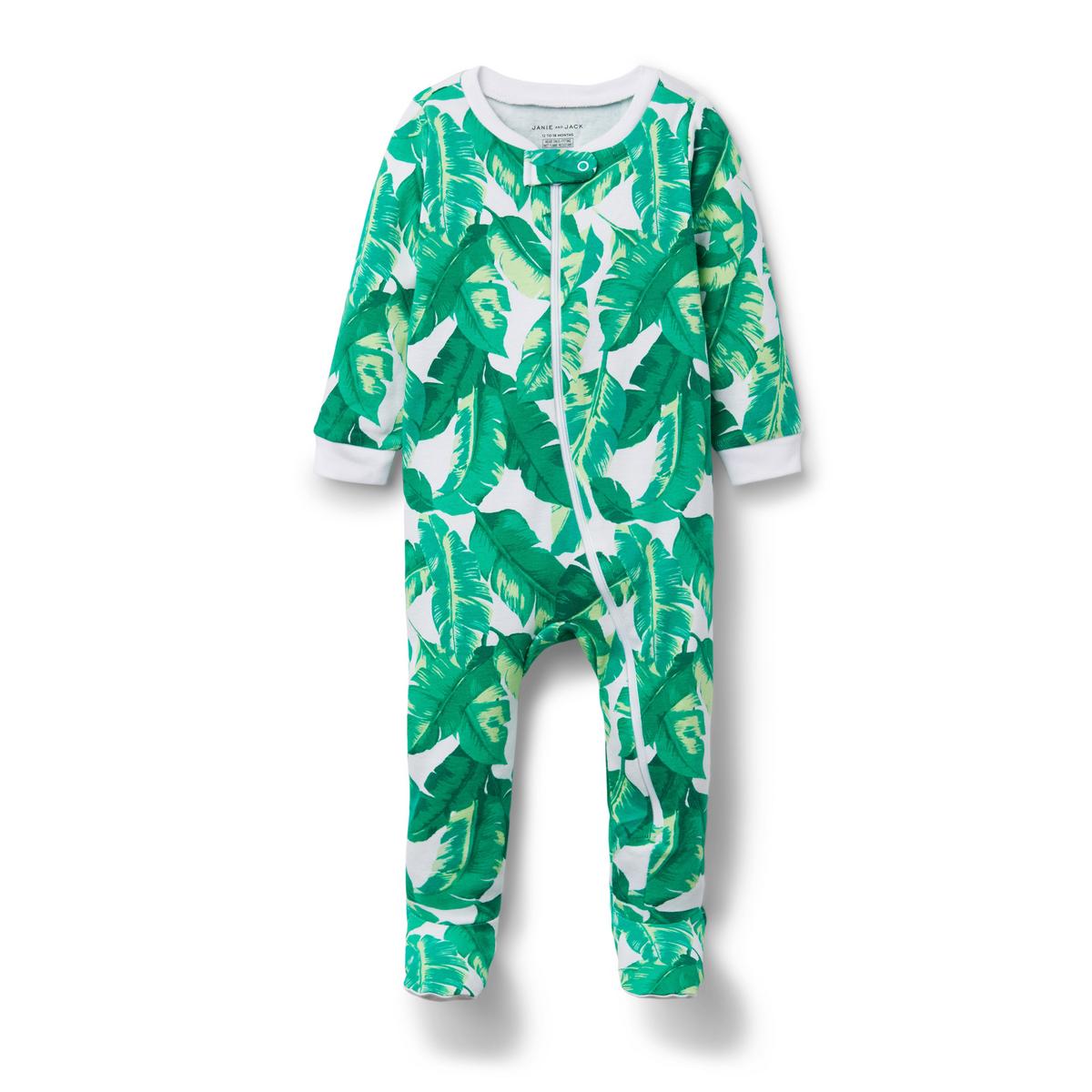 This brand has the softest materials!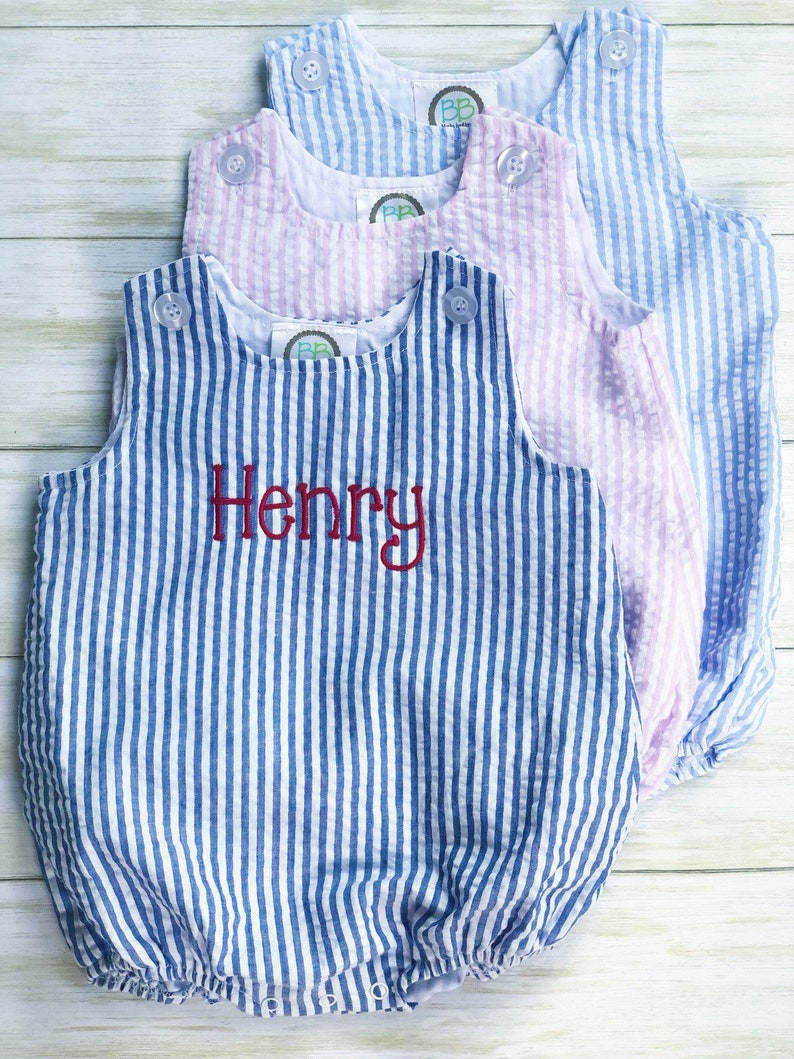 Comfy new mom clothes for around the house
I've been asked a bunch on instagram for recommendations for postpartum outfits, and these have been some of my favorites. I've been living in comfy fabrics, and I've been loving biker shorts for the way they hold everything in! Button down blouses and pajama tops have become a MUST because they make nursing so much easier. When we go out of the house, I slip on a comfy dress or comfy shorts and a blouse.
anything comfy with a button-down or zip up has been clutch for breastfeeding. and I've been living in these PJ's – they're so soft!
and I've been very into biker shorts for the way they hold everything in! (and look flattering)
This was one of the baby registry recs early on that EVERYONE said we would need, and now I understand why! He loves being put in it and it makes it easy to set him in it while I get ready in the morning, or have him watch while I cook dinner, etc.
While I used the Baby Bjorn for most of the first few months, the new bouncer on the scene (it came out after I already had our Baby Bjorn!) is Ergobaby's BabyBjorn competitor, Evolve, and I have to say after trying it out, I might like it even better than the BabyBjorn! It's sturdier, and even converts to a toddler seat! If I were buying for the first time, I think I'd pick the Ergobaby one!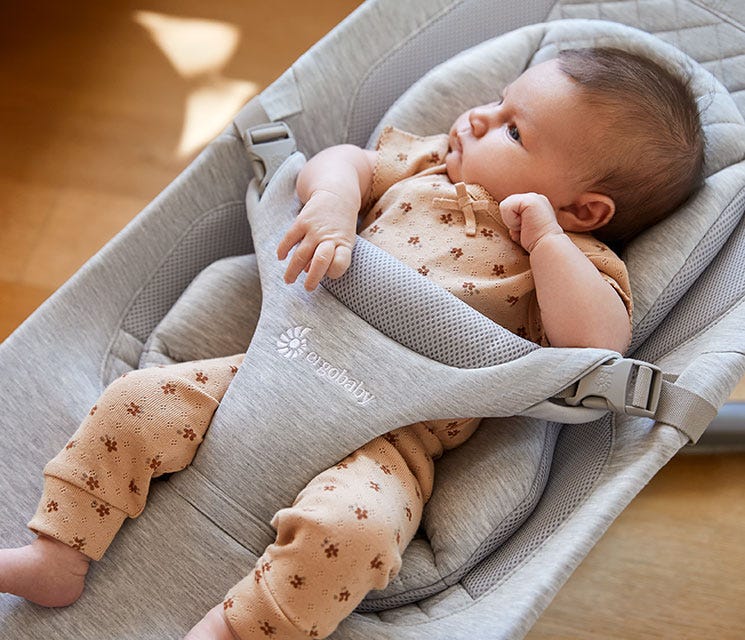 Ok this is another one of those recommendations I was a little weirded out by. I had never tried period underwear and they sounded kind of gross? But trust me that they are SOO MUCH BETTER than pads!!!!! Most people bleed for weeks after a vaginal delivery, but it's pretty light! These period undies work for bladder leaks or bleeding, and have been my favorite to wear and not worry about bleeding through my clothes!
This brand is super comfy you don't even know you're wearing it).
Did you know you're supposed to keep taking your prenatals as long as you breastfeed? I'm still addicted to my Ritual prenatal. A lot of you have asked which one I was on and I've been on it since about 5 months before starting to try for a baby! My doctor recommended that so your body starts to absorb more of the vitamins before there's a baby.
If you had a vaginal birth, your doctor will likely let you know you should soak in an epsom salt bath often after birth to heal your wound! I found it to be really soothing, and I always like epsom salts (even when not postpartum or pregnant, but I used a lot during pregnancy, too!)
If you have a summer baby like we do, or even a fall or spring baby, a stroller fan is an absolute MUST for any newborn to keep them from getting too hot! We have two now so we can just permanently have one in the car, as well. SO handy! And they clip right onto the stroller. I love this one.
One of the best tips I got from a mom who's also a nurse is to have a bug net for your stroller!! Especially in the South, mosquitoes run rampant in the summertime and the last thing I want is my precious baby getting a bite, so we don't leave the house without our bug net on the stroller!
View this post on Instagram
We have been using the gorgeous Uppababy Vista V2 stroller in Bryce color – the white!! And I'm obsessed with it. I was a little nervous about choosing white for our color but other mamas reassured me the stroller doesn't get dirty really, and the material is really structured/easy to clean, so white is a great choice! So far ours has stayed pristine!
We use the bassinet attachment (great for newborns!) and it's just SO chic and strolls like you're walking on the clouds. Can't say enough good things about it.
Of course, our baby boy has a closet full of summer swimsuits from Kenny Flowers (and we have the matching family swimsuits to match him!) For my postpartum mamas, the halter one piece style is the absolute BEST because 1) it's so, so flattering and 2) the open front makes it super easy for breast-feeding.
Pro tip – this deep V one piece style can sometimes come a little open in the front if you're running around (a benefit if you want your boobs accessible for breastfeeding, but if you want to make sure you're covered up, I like to bring fashion tape with me just to make sure it doesn't come open when bending down etc!
We've been using the Snoo for Harrison's bassinet – he sleeps in it right beside me! It was hard to resist all of the rave reviews from parents claiming this 'smart bassinet' (which very lightly and gently rocks the baby while he/she sleeps) is the greatest thing you could possibly invest in – because it will help your baby sleep more (and better) and thus help YOU sleep more (and better!). Plus it's the safest bassinet because the baby is strapped in on his or her back. So far we are loving it! It's not a miracle worker (no we aren't getting solid chunks of sleep yet, haha, he IS a newborn!) but it's great. He doesn't love it all the time, but that's to be expected, we just feel out what's working for him and what he needs! Sometimes I'll let him have an arm loose from the swaddle or we put him in it without the 'rocking' and just use it as a normal bassinet. He does a mix! Highly recommend.
Also, with the Snoo, you'll need these special swaddle suits to wear in it, which I didn't know ahead of time. Be sure to pick up a couple on Amazon.
We've had our first beach days with Harrison and have been LOVING this baby beach cabana! It goes right over your dock-a-tot and it's so perfect for keeping Harrison protected from the sun on our beach and pool days!
Harrison loves this pacifier, and literally won't take others. We use it especially during diaper changes (he hates them) and getting into the car seat (he tends to get really fussy for those times). Also, if you're worried about nipple confusion (as I was as a new breastfeeding mom), you don't need to be. Recent research has completely de-bunked it, and actually recommends using pacifiers to not only soothe the baby, but also before sleep to prevent SIDS.
If you plan on breast pumping at all, this pump is seriously THE BEST, and worth every cent. I did a lot of pumping while Harrison was in the NICU because we weren't able to breastfeed yet. Then, when we got home I had both a stationary pump (the Spectra) and the Elvie (a portable pump) which means you don't have to be hooked up anywhere, you just stick it in your bra and can pump anywhere, anytime (!!!!!). I haven't even touched the spectra – the Elvie was a game-changer. It's so easy to use and comfortable – I can't imagine going back to a traditional pump (seriously, those things are like torture devices). I have the double, and I love it.
Check out these other blog posts: