Our Nursery Reveal! All about Harrison's under-the-sea themed nursery
All about Harrison's nursery

The theme
We were torn between a jungle-themed nursery (you guys know we love the tropics!!!) and an under-the-sea themed nursery. All we knew was we DEFINITELY wanted animals involved. In the end, we realized how lucky we are to live in Charleston, near the ocean, and our house has an overall coastal theme to it, so under-the-sea just made sense. Plus, we absolutely love the beach and ocean, and how much we wanted to teach the baby about the ocean. Plus, let's face it, the nursery is just as much for the parents as it is the baby!!! You're going to be spending a lot of time in there! And I wanted a sanctuary where I could feel calm and peaceful, the feeling is what I get when I'm at the beach, or thinking about the sea!
I wanted the nursery to overall feel really clean, light, and peaceful! I didn't want to over-pack it with stuff, but rather keep it as a sanctuary (as long as I can until he has more and more stuff, haha!)
So how do you create a room that feels like the ocean? You have a mural!
The mural
My husband Kenny and I both had murals in our nurseries as kids and remembered loving them so much – we still remember the stories our parents would tell us of the various animals on our walls (his was jungle-themed, mine was Noah's Ark, 2 x 2 animals of all shapes and sizes!) and we thought about how, as parents, we would love to be able to not only read our baby all of his favorite books, but to spark his imagination with a wall full of animals that we could make up stories about, and that he could dream about.
We hired Breana of Brave Collaborative (if you reach out, please let her know Jetset Christina sent you!! She's the sweetest) to bring our mural dreams to life. She is based in Virginia but travels a lot for her work! She was willing to make the drive down to Charleston (and didn't charge an arm and a leg for the travel, which was great), and, in our first consultation/exploration conversation, I immediately fell in love with her personality, energy, and unique artistic style – that she really tailors to YOU and your story. I knew she'd be the one to take our vision and goals with the mural and run with them, creating something more beautiful than we could have ever imagined.
For our dreamy under-the-sea scene, we asked for her to use a limited color palette of aquas and teals (which we picked out with her by looking at swatches IN the room – this step of the process was so helpful to be sure we were getting exactly what we wanted!). I loved that these colors could be for a girl or a boy nursery since we didn't know if Harrison was going to be a boy or a girl until the birth!
These were the exact colors we chose! We used Tahitian sky as the base and she built the mural around that from there. I wanted to stick to neutral, beautiful aquas, seafoams and teals versus anything overly darker blue!
When it came to painting the scene and the marine animals, we wanted an overall whimsical, dream-like feeling, nothing overly realistic or bold – and definitely nothing ominous or dark!! We wanted light and dreamy! She asked which animals we wanted included so we gave her a few specifics (we definitely wanted sea turtles, a mama and baby dolphin, and an octopus!) – it was her idea to make every animal included in the mural be a part of a family somehow – whether it was a mom, baby and dad, mom and baby, or the mama octopus guarding her eggs! Breana was super knowledgeable about animals and the ocean and made everything really accurate, down to exact species of corals!
Our dresser is the same brand and the same natural-and-white to match the crib! I love it – you can shop it here.
If you're anything like me, you didn't even know what a glider was until you were pregnant and all of the sudden it's the MOST important nursery purchase. A glider is basically just a really comfy recliner chair that's ideal for nursing, and, as any mama knows, you're going to be spending a lot of time in your glider, so you better make it a comfy one! I love ours, and it even has a USB charger in it so you can keep your phone charged.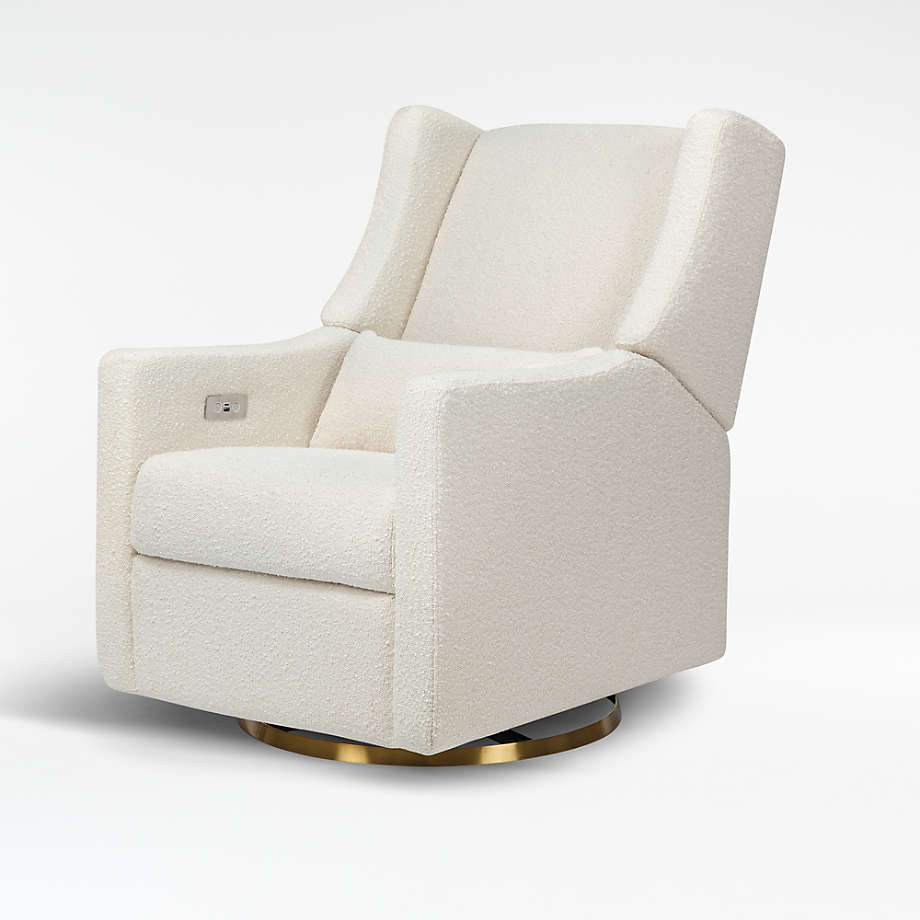 This mirror is such a focal point for the room! I love it so much.

The rug is by Loloi available on Amazon here
Other little 'under-the-sea' themed details
I'm obsessed with this whale toy holder!!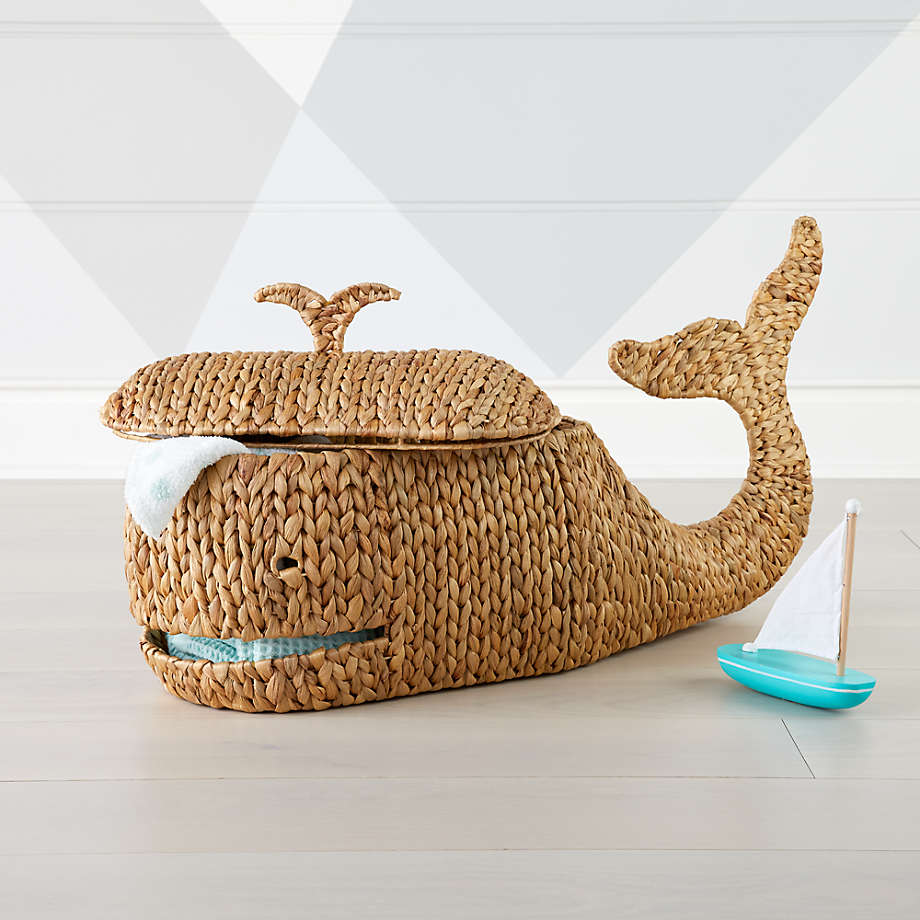 Kenny's parents got us this sign off of Etsy!
We keep his bassinet in our room, versus the nursery, but we've been using the Snoo!
Check out these related posts
the best travel-inspired baby names