The Ultimate Palm Springs Bachelorette Party Guide
Bring on allll the mid-century-modern retro vibes, and pass us a cactus margarita, because there is nowhere like sunny, fab Palm Springs for a bachelorette party. Palm Springs strikes that ideal balance of sunny poolside relaxation with your girls, and a great nightlife and plenty of places to go out on the town. It's full of fun, sun, and girl-time, Palm Springs is an IDEAL choice for it's open-air dining, and huge airbnbs for bachelorettes. So let's get to it.
THE ULTIMATE PALM SPRINGS BACHELORETTE PARTY PLANNING GUIDE
What to do with a bachelorette party in Palm Springs
Get brunch
Do brunch at Norma's at the Parker Hotel, which is super chic, or Spencer's (but make sure you reserve a table on the patio at Spencer's and order bottles of champagne vs mimosas – they'll end up costing $7 per mimosa instead of $15!)
Get dinner together
For the best group dinner restaurants in Palm Springs for a bachelorette, check out the adorable rooftop at Azucar one night – it's a must! My favorite group dinner spot in Palm Springs. And then grab a table at The Tropicale the next – so cute! Also the Farm or Blue Coyote Grill for lunch and dinner – they have a pretty patio and fab margarita happy hour deals (WIN).
Dancing & drinks
Grab drinks at The Parker Hotel and Bootlegger Tiki, or check out the best dancing and drinks at Toucans Tiki Lounge – a drag bar. Or, if you prefer bottomless mimosas to bottle service for your drag show experience, Oscar's Palm Springs turns up every weekend at Bitchiest Brunch.
Hang poolside!
My favorite thing to do in Palm Springs is relax poolside – after all, you came to the desert for an escape right? Hanging poolside with your girls is definitely going to be the highlight of your trip – just make sure to get some cute matching bikinis and cover ups!
Lemon print amalfi sarongs and matching bikinis, photo by @CLPezzola
These matching sarongs are so cute for Palm Springs bachelorette outfits!
Do some hiking!
Work off all those margaritas with some awesome hikes in Palm Springs – like Indian Canyon and Painted Canyon are awesome, but beware that it does get HOT out there.
The tram's 80-passenger cars travel along the beautiful cliffs of Chino Canyon from the Valley Station (elevation 2,643 ft.) to the Mountain Station (elevation 8,516 ft.) in approximately 10 minutes. At the top enjoy breathtaking views, and delicious cocktails!
Theme it up
We did a space cowboy theme for my bestie's bachelorette in Palm Springs and it was so fun! Pick any theme and go out in it for one of the nights. We rented a party bus this night and it was so fun!
Hit up a pool party
The Saguaro Palm Springs is known for their rowdy pool parties with a bachelorette!
Where to stay for a Palm Springs bachelorette party
Want to buy out a whole hotel for your group? This colorful, boutique hotel is available to rent out and sleep 16+ guests. How cute is this place?
Huge spacious house perfect for groups in Palm Springs. Amenities include an outdoor kitchen, instagram-worthy chaise lounges, hot tub, a huge outdoor dining space.
The ideal girls trip house in Palm Springs, this house has a private pool with swim jets, private hot tub, gas powered firepit. 360 degree mountain views, views from every room. Outdoor dining for 6, outdoor sectional couch for 6, fully stocked kitchen, outdoor grill, covered pergola with misters.
3 bedrooms, king beds with Trina Turk bedding (so cute). There is a golf cart available for you to use, too!
Check rates for your dates here.
This airbnb is super airy, big, and bright. Perfect for a smaller group. Sleeps 6.
What to wear to a Palm Springs bachelorette party
Keep it resortey during the day and 'smart casual' at night. You can leave your 6 inch heels at home, but dress cute for going out. Keep in mind it is HOT HOT HOT in Palm Springs, you're going to want light cover ups and dinner dresses here. Here are my favorite outfits for a Palm Springs bachelorette:


Photo by @KinyaClaiborne on IG, Kimono available here.

For the bride-to-be: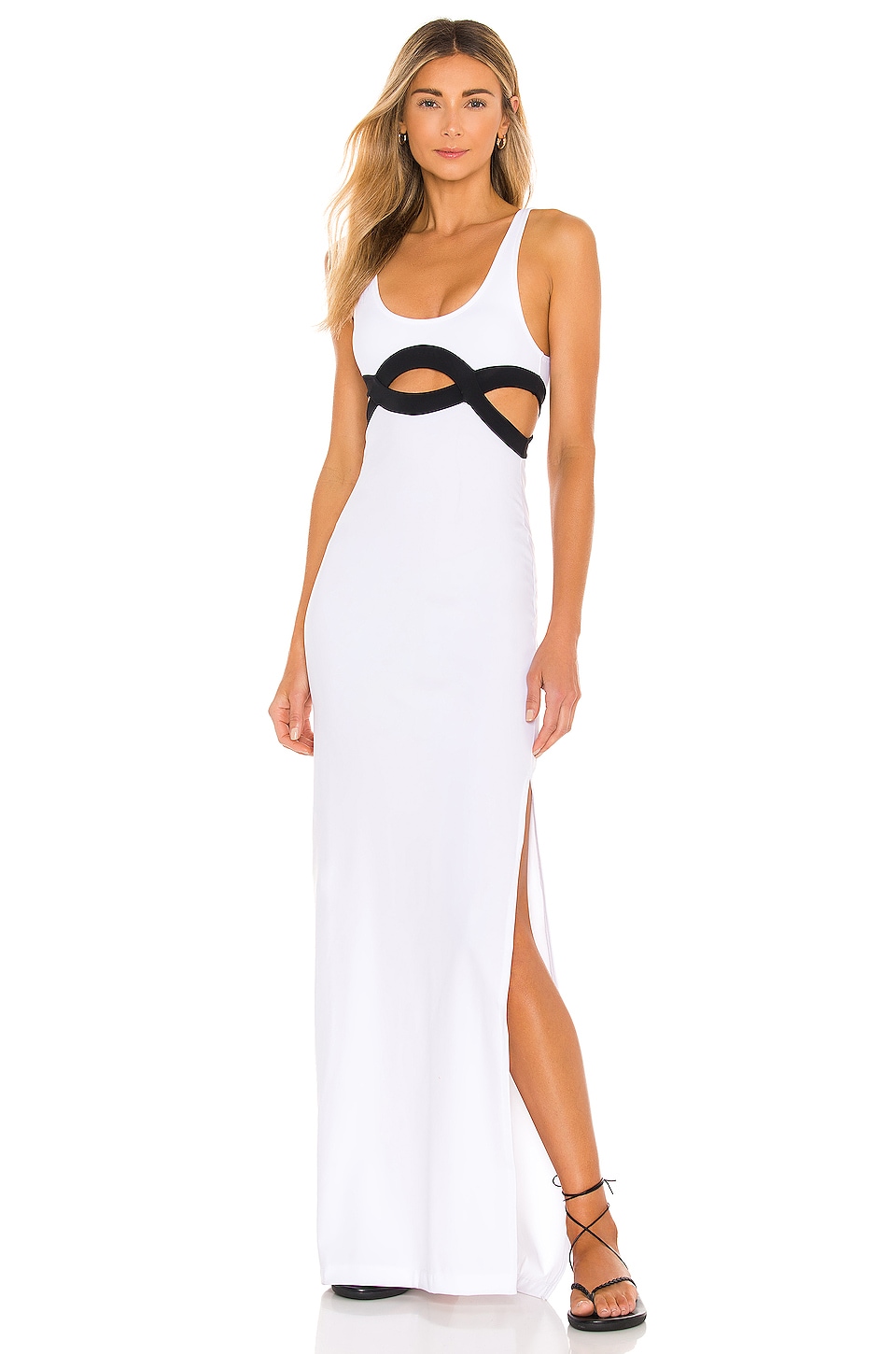 I am obsessed with this cut. SO chic for a bride-to-be bachelorette dress.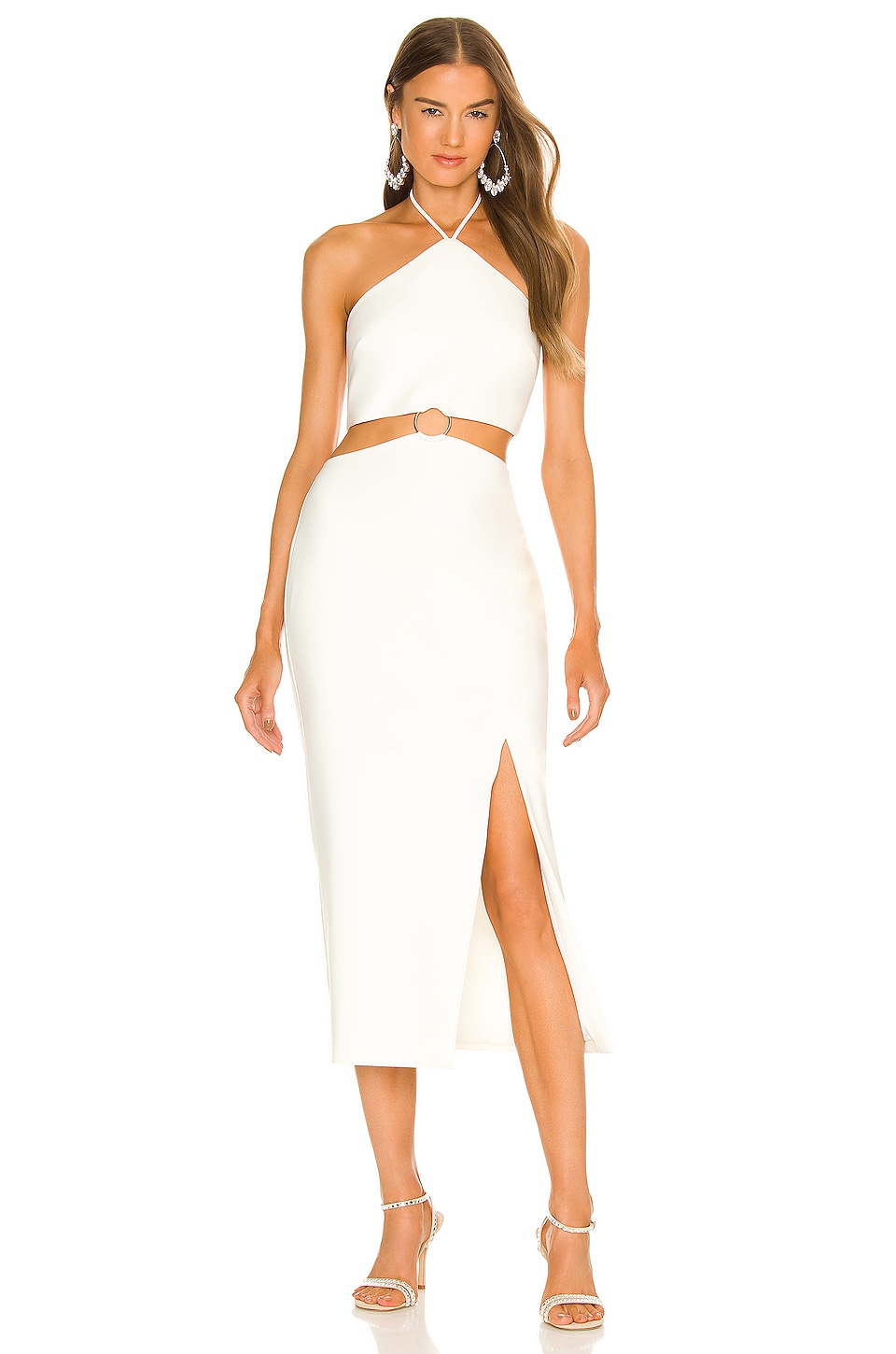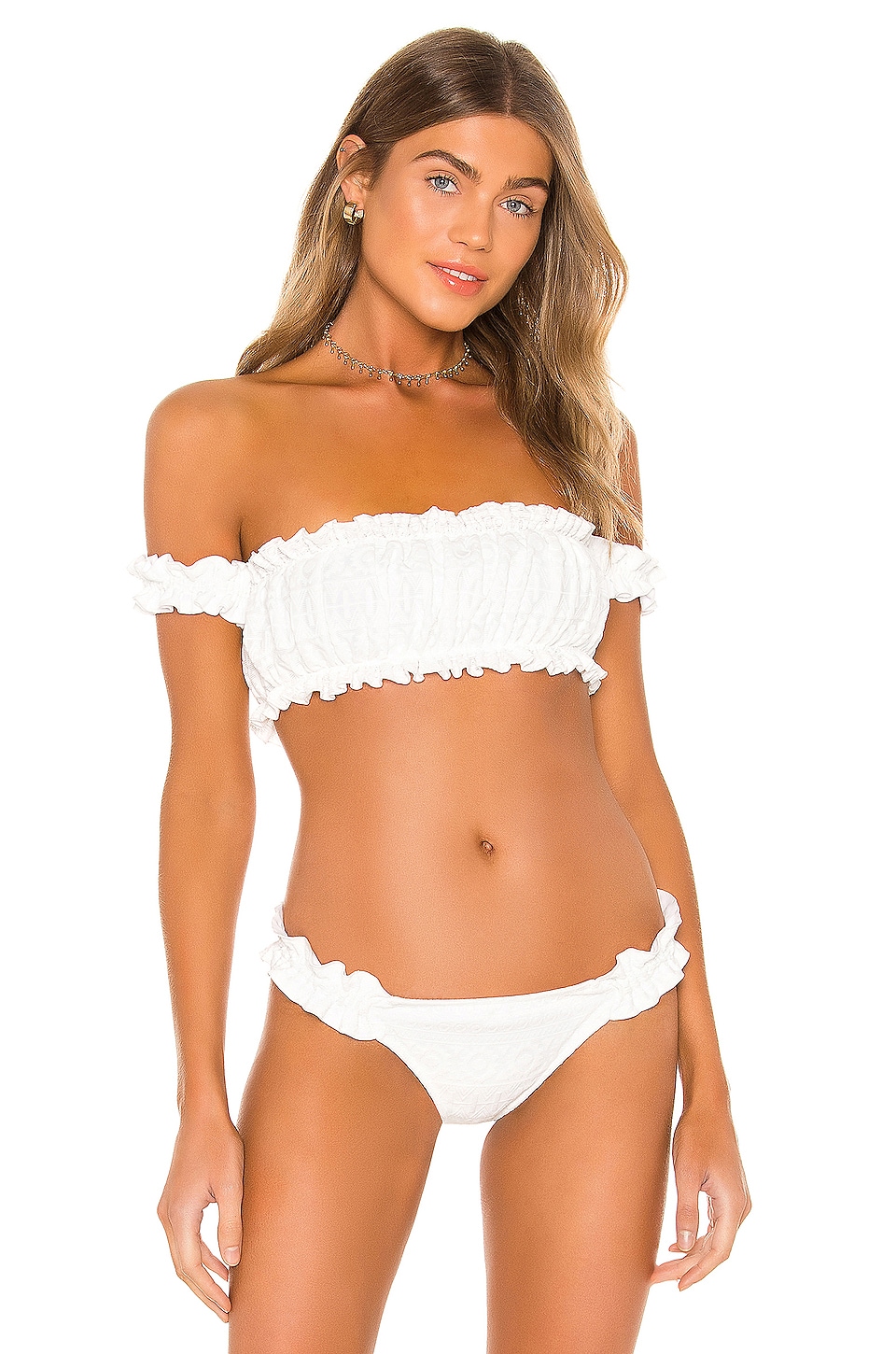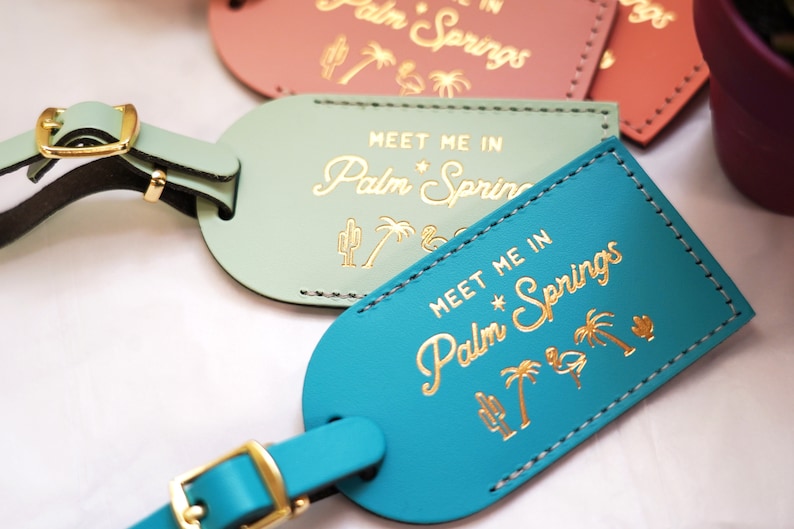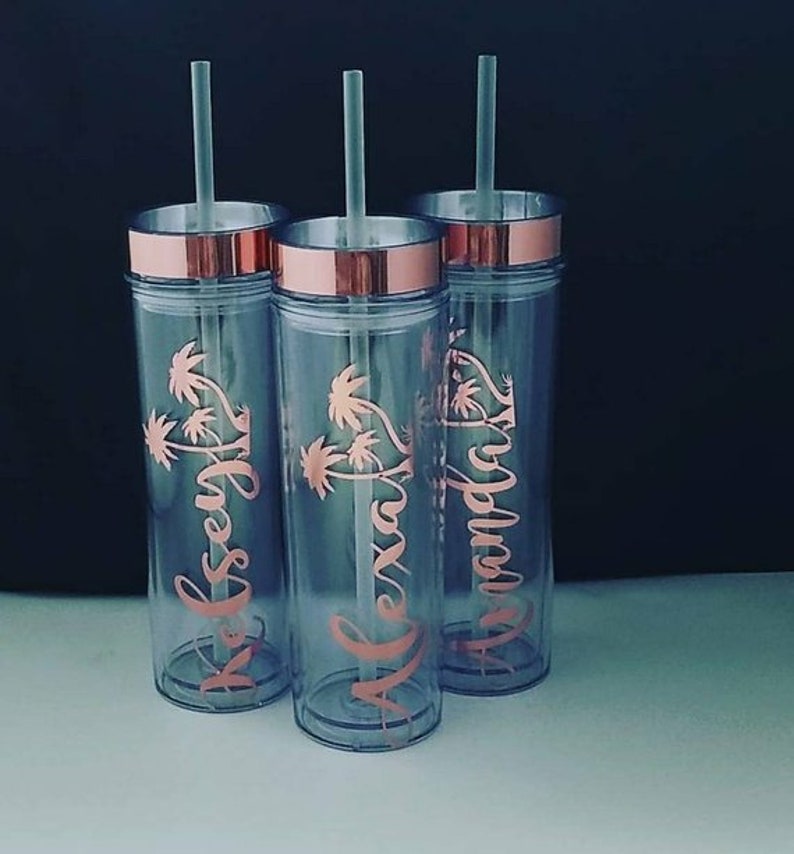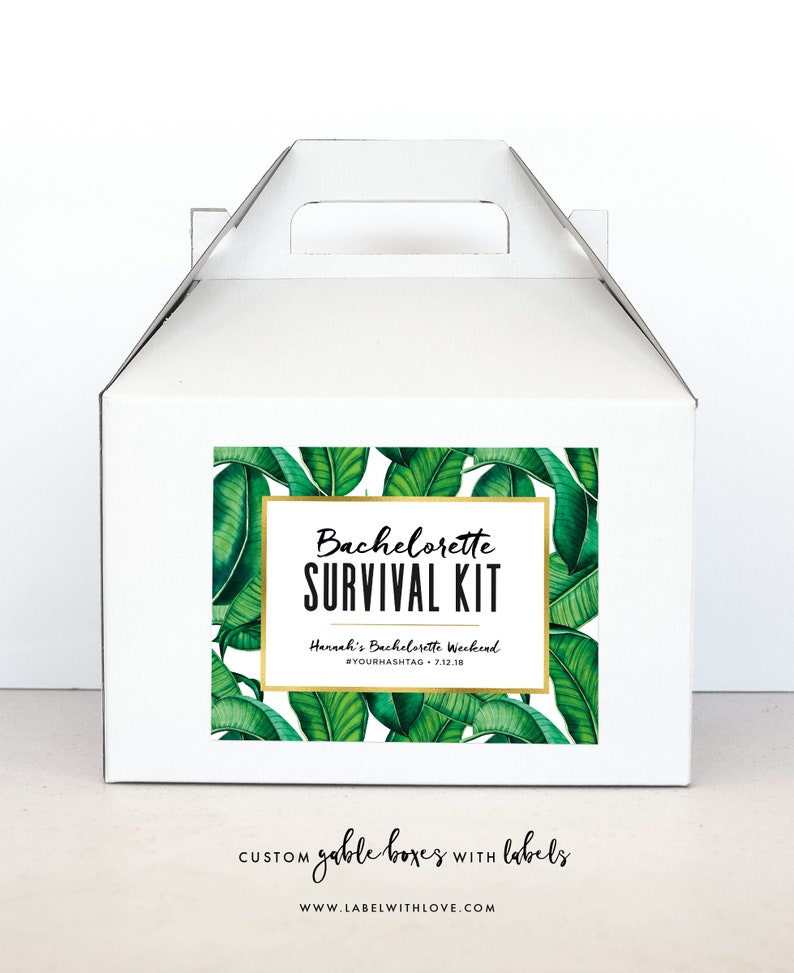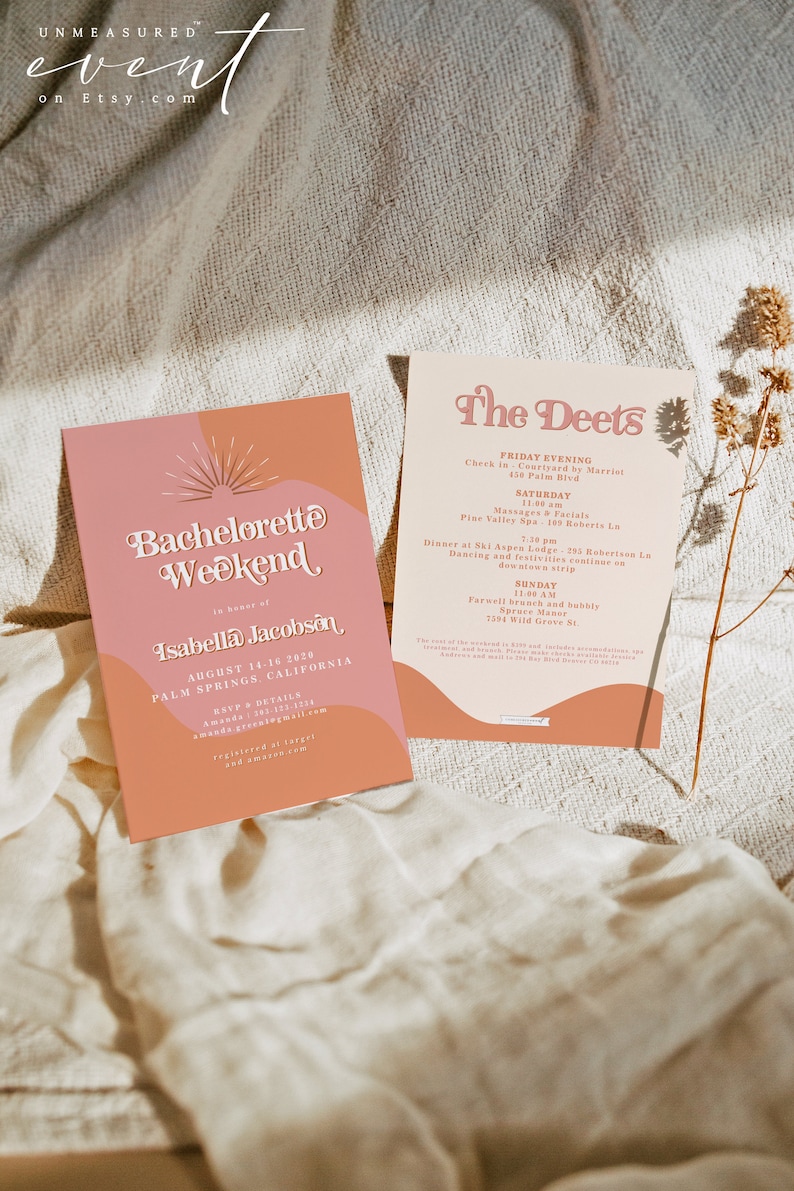 Chicks before pricks koozies – so cute!
Check out these other bachelorette party posts!
Cute Bachelorette party favors that everyone will love
Bride bachelorette party outfit ideas, bridal shower dresses, and more!
The best white swimwear and cover ups for a bride to be
The 10 best gifts for a bride to be – cute bridal shower gift ideas
The best groomsmen gifts
The best honeymoon destinations in the US
The best matching couple swimwear