The Ultimate Jetset Guide to Destin 30A, Florida
Powdery white sand beaches… chic beachside bungalows… sparkling, clear blue ocean water at your feet as you sip on a cocktail and watch the sun sink over the horizon. Sound like paradise? Then you need to visit Destin/30A, Florida! Traveling to Destin/30A is HOT right now, and for good reason. This gorgeous USA travel destination on the panhandle of Florida was formerly for snowbirds and spring breakers, but it has recently become a trendy travel destination for luxe travel seekers, too. Whether you are visiting Destin/30A on a romantic getaway, a girls' trip/bachelorette party, or a family vacay with all of the kids in tow, here is where you should stay, what you should do, and where you should eat and drink while you are there!
How to Get to Destin/30A, Florida
The Destin/30A area has two main airports that you can fly into: Destin/Fort Walton Beach (VPS) and Panama City Beach (ECB). If you are planning to stay in Destin, Miramar Beach, or Santa Rosa Beach, I would fly into Destin. If you are staying more toward Seaside, Rosemary Beach, or Laguna Beach, then PCB is probably your best bet. Either way, these airports are super easy to get to, and there are actually a lot of direct flights here from major cities! Once you are in the area, you can rent a car, grab an Uber or Lyft, or set up a car service for the time that you are visiting.
How to Decide Whether Destin or 30A is Best For You
Although Destin and 30A are located right next to each other, the experiences that you will get at each location are quite different. The 30A area is very chic, relaxing, and luxurious. Perfect for a chill girls' trip or romantic getaway, although families are welcome here, too. Destin, on the other hand, is a little more lively. Here, you will find the best places to go out on the town along with some of the more "local" and unassuming restaurants (a very authentic Florida experience IMO). Either way, you can't go wrong, and since they are so close, you can easily enjoy the best of both worlds!!
Where to Stay in Destin / 30A
Although there are currently no five-star hotels in Destin/30A, Florida, there are plenty of comfortable places to stay if you are looking to go the hotel route. For a place like Destin/30A, I always recommend renting a beach house or staying in an Airbnb right on the water! The easy beach access is so convenient, and the panoramic views of the Gulf can't be beaten.
The Best Hotels in Destin / 30A, Florida
The Pearl Hotel is located just steps from the water on Rosemary Beach. This upscale, contemporary four-star hotel offers a beautiful spa, a stylish onsite restaurant, and a pool adorned with bright yellow umbrellas and sun chairs! If you are looking to lay out on the beach rather than at the pool, you're in luck – The Pearl Hotel offers free beach chairs and umbrellas for all guests.
Check rates for your dates here
Watersound Inn is a boutique, 11-suite hotel within the Watersound Beach community (which boasts a picturesque golf course!). The contemporary Nantucket-style design and decor, spacious rooms, and private balconies make for a comfortable and relaxing stay. This is a great spot for families as the property includes a large pool, a washer and dryer within your room, and a full kitchen!
Check rates for your dates here
On the sugary sands of Santa Rosa Beach, you will find the WaterColor Inn. This family-friendly hotel is known for its southern hospitality, history, and charm.
Check rates for your dates here
Located right next to the lush 200-acre nature preserve of Henderson Beach State Park, Henderson Beach Resort is Destin's only luxury resort. Henderson Beach Resort perfectly marries timeless charm with modern luxury, which I love, and it is great for families and couples alike!
Check rates for your dates here
The Best Airbnbs for Couples and Smaller Families in Destin/30A
This quaint little studio on Rosemary Beach is absolutely the neutral beachside bungalow of my dreams!! Although this Airbnb does not have a direct view of the ocean, it does have a view of The Village Square and all of its cute boutique shops and restaurants. Just a few minutes from both Rosemary Beach and Alys Beach, you will receive two complimentary beach setups (pictured above) with this rental.
Check rates for your dates here
Located within the Rosemary Town Centre just five minutes away from the beach, this spacious two-bed, two-bath condo comes with complimentary beach chairs, bikes, and a cozy room with designer furnishings! Don't miss out on the rooftop bar – it's the perfect place to watch the sunset!
Check rates for your dates here
Gumbeaux Villa is a three-bedroom, two-bathroom condo that sleeps up to six guests comfortably. This property has private beach access, which is a major plus! The design is both spacious and modern.
Check rates for your dates here
This newly renovated unit at the Holiday Surf and Racquet Club is in a prime location in Destin! With one bedroom and one bathroom, this condo can accommodate up to four guests (if two people are sleeping on the pull-out sofa).
Check rates for your dates here
This condo just screams Florida family vacation to me. And would you look at that VIEW!!! This place is so cute and is in a fantastic location right on the water.
Check rates for your dates here
The Best Airbnbs for Large Groups in Destin/30A
This newly renovated home features a private pool, a gorgeous kitchen, and comfortable beds for up to 26 guests!!!
Check rates for your dates here
This three-story, 3,000-square-foot beachfront property has five bedrooms, four bathrooms, and can accommodate up to 16 guests. The design of this home is absolutely stunning – so clean and chic! And don't forget about its beautiful balconies and sparkling swimming pool.
Check rates for your dates here
The views from this five-bedroom, five-bathroom home are absolutely incredible!! And can we talk about this soaking tub? This home sleeps 12.
Check rates for your dates here
Jewel in the Sand really is, well, a jewel in the sand! This gorgeous eight-bedroom, seven-bathroom property has a stunning interior design that will have you feeling right at home. I love the natural wood elements!!
Check rates for your dates here
The perfect combination of relaxation and coastal air awaits you at Land Zen, a beachfront vacation rental located in a gated community in Destin. This five-bedroom, four-bathroom home can accommodate up to 14 guests.
Check rates for your dates here
Paradise Cove is a brand-new luxury home in a prime location on Inlet Beach! This mansion sleeps 18 comfortably with eight bedrooms, and it has a total of eight full bathrooms and two half baths, too! Enjoy the day (or night) in the heated pool and jacuzzi, or spend the day laying out on the beach right outside your door.
Check rates for your dates here
With sweeping seaside views, a luxurious master suite complete with an infrared sauna, and rosé upon check-in, Ocean Haven is hard to beat!!! This six-bed, five-bath beachside bungalow can host up to 15 of your friends or family members in 30A, Florida.
Check rates for your dates here
Seaside Serenity is unlike any beach home you could imagine. This 5,200-square-foot home is unparalleled in design, amenities, and comfort. It features all suite bedrooms, a gourmet full kitchen, large living spaces on both floors, panoramic ocean views, a private beachfront pool and spa, and an expansive ocean-facing balcony! What more could you need? Sleeps up to 14.
Check rates for your dates here
This luxurious penthouse boasts expansive oceanfront views, two private balconies, a coded elevator leading directly to the unit, three king suites, and accommodations for up to 10!
Check rates for your dates here
Casablanca encompasses two homes (main and guest) with a sprawling 7,288 square feet, so there is enough room for 22 guests to stay comfortably! This property features three living spaces, seven bedrooms, and eight bathrooms, and it is right on the beach, of course.
Check rates for your dates here
Where to Eat in Destin/30A
The Florida panhandle has no shortage of great restaurants to enjoy! When you are visiting Destin or 30A, Florida, be sure to check out some of these spots.
View this post on Instagram
Bud and Alley's is located right on the beach in Seaside and features farm-to-table Southern cuisine. This is a popular spot for locals, so be sure to get a reservation in advance!
Boshamps is a casual seafood joint perfect for lunch on a beach day. This place is an institution in Destin – it's been around for over 40 years!!
George's at Alys Beach is an upscale, yet casual seafood restaurant bringing regional coastal flair infused with global flavors to the quaint town of Alys Beach. This charming beach-cottage-turned-restaurant is the perfect dinner spot for a romantic date night or dinner with the whole family.
This stylish bistro is located on the rooftop of The Pearl Hotel in Rosemary Beach, Florida. Havana Beach Rooftop is more of a happy hour spot IMO because they mostly have shared plates, but definitely worth going to!!! The sunsets here are fab.
View this post on Instagram
You had me at fine food and wine!! Edward's is located in Rosemary Beach and offers an expansive menu of all the best cuisine that 30A has to offer. They do not take reservations, so be sure to get there early if you don't want to wait.
View this post on Instagram
Fonville Press is a chic cafe serving up seafood, oven-fired flatbreads, deli sandwiches, and more! I highly recommend coming here for lunch and grabbing a cocktail under their pink umbrellas (so cute!!).
Where to Go Out in Destin/30A, Florida
Calling all dancing queens and karaoke junkies! If you want to go out in the panhandle, you'll want to go here.
JETSET TIP: 30A is definitely more chill compared to Destin. So, if you are looking to dance the night away, listen to a live band, or sing karaoke, Destin is your spot. If you are just looking for a nice cocktail bar or happy hour, stay around 30A and check out one of the restaurants mentioned above!
This festive joint is located in the village of Baytown Wharf in Destin. Rum Runners is a tropical island grill that turns into a dueling piano bar at night! SO much fun for music-lovers!
AJ's is a great spot right on the boardwalk. The food here is pretty good, too, so if you are looking for a place to post up for a late-night bite and drinks, this is it. The band here is always incredible, and the drinks are cheap (and good!).
View this post on Instagram
Okay, not gonna lie, I LOVE this place even if it is a little cheesy!!! Coyote Ugly is everything you would imagine it to be – complete with bartenders (and some guests with liquid courage, mostly brides on their bachelorette parties) dancing on top of the bars!
View this post on Instagram
Red Door Saloon is more of a dive bar than anything else, so go here if you want to play a round of pool, throw some darts, and down a few beers on draft. Definitely a fun spot to start the night without spending much $$$.
View this post on Instagram
After dancing the night away at Coyote Ugly, head down the street to Lucky's for Power Hour! Power Hour is from 11 PM to midnight every Friday and Saturday, and during this time, Lucky's serves up $3 well drinks and beers as well as $2 fireball shots.
What to Do in Destin/30A, Florida
From bonfires on the beach to boutique shops to a party sandbar and more, Destin/30A offers endless activities no matter what you are in the mood for!!
Beach Hop
Destin/30A has the best beaches in the U.S., I'm convinced!!! Check out some of the panhandle's most popular beaches, including Seaside Beach, Rosemary Beach, Seagrove Beach, Alys Beach, Inlet Beach, and Miramar Beach.
View this post on Instagram
Crab Island is absolutely the place to be in Destin if you are looking for a darty (AKA day party)!! Crab Island is a natural sandbar just a mile or two off of the shore. On any given day, you'll find hundreds of boats out here blasting music and partying it up. It's a MUST on your trip to Destin, trust me!! Just charter a boat through Crab Island Cruises!
Enjoy a Beachside Bonfire
View this post on Instagram
As the sun sinks over the water, enjoy some chill music and cocktails next to a bonfire on the beach. Royal Palm Grille offers a free bonfire on the beach at sunset every Friday and Monday evening! They don't allow any offsite food or beverages, so plan on ordering from the restaurant if you want something to eat or drink.
Shop Around the 30A Boutiques
There is no shortage of shopping in 30A! Here are some of the best places to spend an afternoon looking around:
View this post on Instagram
Silver Shells Resort has a beautiful spa that is open to everyone (even if you aren't staying there!).
View this post on Instagram
The sunset from the beach is great, but it's even more stunning on the water! Book a boat through East Pass Sailing and bring a few bottles of wine for the ride while you're at it.
Find Your Zen with Yoga on the Beach
View this post on Instagram
Book a yoga instructor through Beach Yoga 30A! Nothing is better than finding your inner peace on one of the most beautiful beaches in the world.
What to Pack for a Trip to Destin/30A, Florida
The Best Outfits to Wear in Destin/30A
Love the way this top from Revolve fits, just make sure you use this fashion tape! (I use it on anything deep V!)
The Best Swimsuits and Cover Ups for Destin/30A
This beach shirt is what I ALWAYS wear on every vacation. Over my bikini, on planes, open, buttoned up, tied around my waist or tied in the front (my favorite way to wear it!). The material is SO SOFT and the perfect layer of warmth thats not too warm, but just warm enough, making it ideal for travel days and beach days.
Gotta have those matching family looks, am I right?!
How cute is this 'vacation mode' baby bucket hat?!
The Best Accessories for Destin/30A
These bags would be so cute with this scarf tied to them!
Beach Essentials for Destin/30A
This portable speaker is perfect for the beach!!
A giant beach blanket is a must to keep all of the sand off of you and your belongings!
How cute is this Lily Pulitzer cooler?!
This hat clip is an absolute GAME CHANGER – So genius. I don't go on any trip without it.
This pop-up tent is perfect for those who have babies or toddlers that they want to keep out of the sun and sand! Not only is this tent easy to travel with, but it is also super simple to pop up and down.
Clips for your towels so that they don't slip off of your beach chair!
Just in case you have a lot of stuff that you need to haul back and forth from the beach, grab this wagon.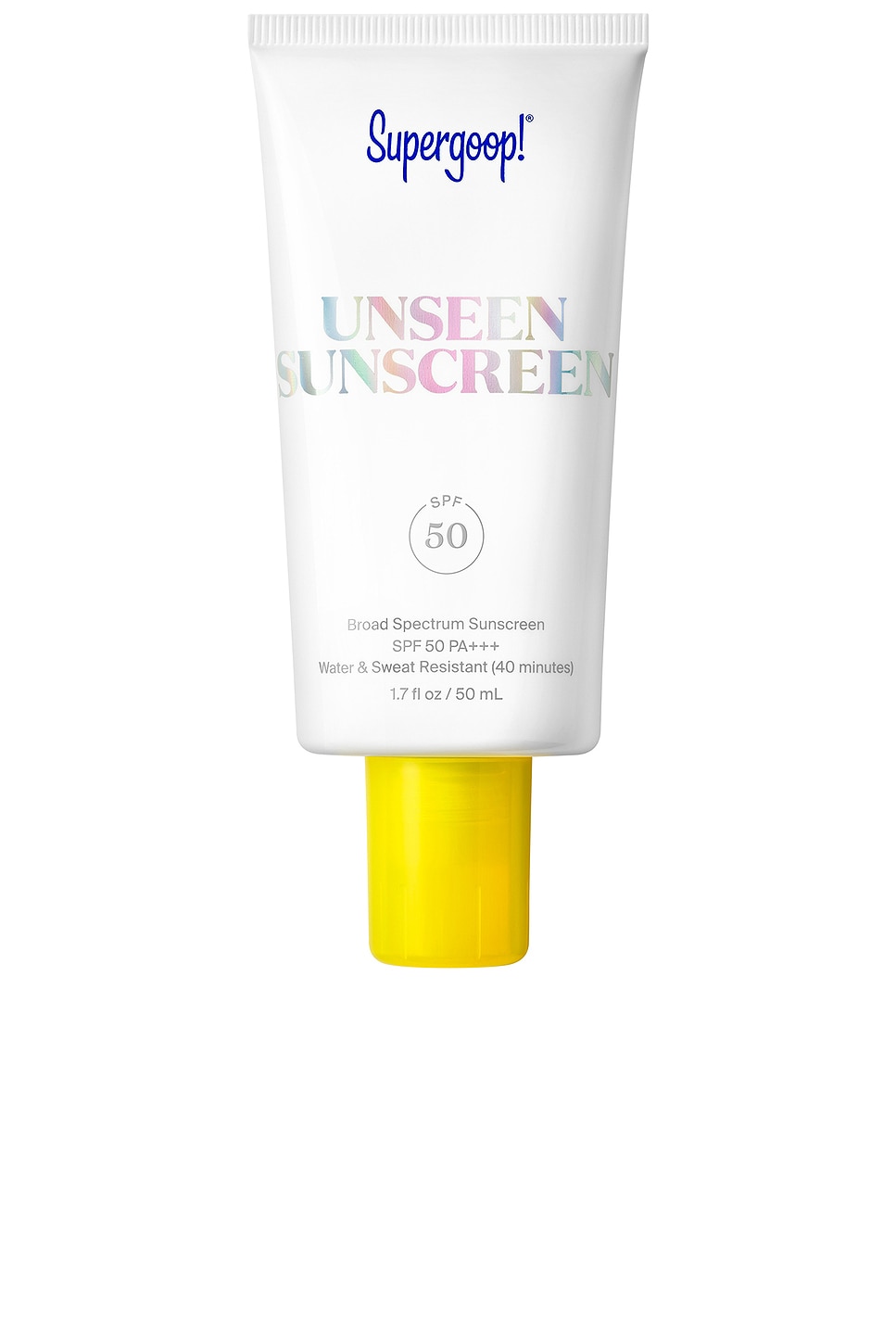 This is my GO TO sunscreen – I'm obsessed. It doesn't feel like ANYTHING on your face and keeps you protected under your makeup or alone. It's amazing.
A small fan is ideal if you have a baby that you need to keep cool, but it's also great for yourself on a hot summer day at the beach!
Check out these other posts next!!