The Ultimate Weekend in Austin, Texas Travel Guide
Austin is one of the best travel destinations in America right now and it's easy to see why. Hot Texas weather, amazing food, and a trendy, vibrant, young, up-and-coming scene and energy everywhere you look. It's one of the most popular group destinations for bachelor and bachelorette parties, but also makes for a great destination for couples, friends, or anyone looking to see what all the fuss is about in this wonderfully weird Texan desert town. Here are all my favorite recommendations on where to eat, where to stay, and where to play in Austin, Texas.
This contemporary hotel is sophisticated, yet super welcoming and ideal for a bachelorette party. It's centrally located right near the river in downtown Austin and has an amazing rooftop pool and bar overlooking the city!
Photo courtesy Marriott Resorts
A super cute boutique hotel located in the chic South Congress district of Austin. If you're a smaller bachelorette party, or looking for a chic hotel for your group, this is your spot. I love their hotel bar and patio any day of the week and their prime location makes for an ideal base for a fun weekend in Austin.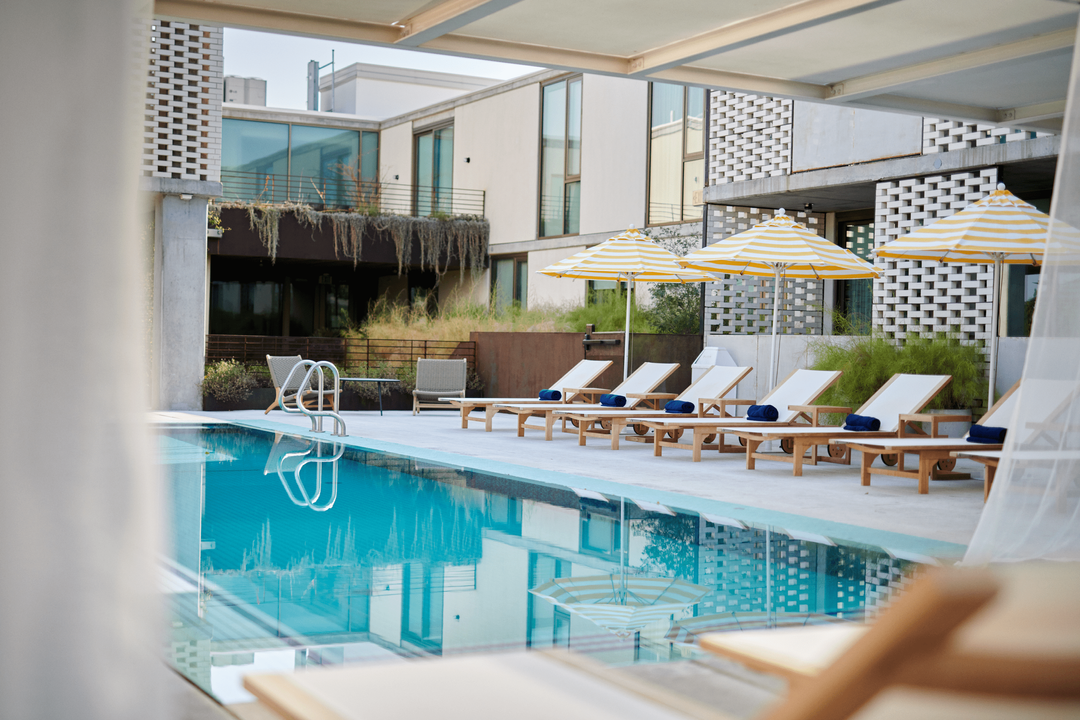 Photo courtesy of South Congress Hotel
Where to stay in Austin with a big group:
5BR/13 beds, Pool, Amazing roofdeck
This house is insane and sleeps 16+! It's hard to find a bachelorette party house in Austin with a pool and this is the DREAMIEST one!! It also has this to-die-for rooftop!

Where to eat in Austin:
The food in Austin is world-famous for everything from Barbecue, to tacos, to farm-to-table fresh contemporary cuisine. You will DEFINITELY not go hungry visiting Austin, TX. But here are the absolute best spots to eat in town.
The best dinner restaurants in Austin
I LOVE this restaurant. Great for brunch, lunch or dinner. If there's ONE restaurant I'd recommend you in Austin, it's this one. The food is very contemporary gourmet American and super innovative and DELICIOUS. You can't go wrong with anything on their menu and the atmosphere is so nice. Perfect for a date, a double date, girls dinner or an upscale family dinner.
Did you even go to Austin if you didn't hit up Franklin's world-famous barbecue? The best barbecue in Austin, hands down.
A little out of town but well worth the trek. Salt Lick is BYOB – in true communal Austin style, which is an added bonus for groups like bachelor parties dining in Austin.
Photo via Kenny Flowers
Healthy, locally sourced, and super cute. This sleek-designed space with a cute patio is SO delish. Do not, under any circumstances, skip the ice cream sandwich. It is OUT OF THIS WORLD.
Photo by The Infatuation
For a fancy night out – Truluck's has the freshest crab and seafood & best steaks in Austin in a sophisticated atmosphere. The perfect special occasion restaurant in Austin.

for a casual lunch or dinner, head to the super cute Fareground Food Hall for TONS of great options. My favorite is Dai Due Taqueria – I seriously dream about their tacos. Such a fun place to grab a drink and whatever food you're feeling and eat outside.
If you're a vegetarian eating in Austin, THIS is your spot. Order the "Wanna BLT" and thank me later.
The best outdoor patio restaurants in Austin
The brand new rooftop bar and lounge from the Line Austin Hotel is super chic and right in downtown Austin. It has stellar views of the Colorado River and delicious creative cocktails – making it a fab outdoor dining or patio happy hour in Austin.
Olive & June
The tucked-away three-story Italian restaurant has a stunning patio with a beautiful ancient oak tree, perfect for happy hour cocktails or dinner.
Justine's Brasserie
Dine alfresco in the gorgeous French garden at Justine's for a perfect date night spot.
The Best Breakfast and Brunch in Austin
Where to brunch:
The best breakfast tacos in Austin!! Warm, perfectly-cooked, airy flour tortilla with smoked brisket (always grass-fed), bacon, a fried egg, tomato-serrano salsa, beans, and potatoes. This is the best food truck in Austin and AUSTIN BREAKFAST AT ITS BEST.
Photo by CondeNast Traveler
I love this german beer garden for a fun group vibe in Austin. The food and drinks are SO good and there's also a BYO Michelada bar that makes me feel like I'm in Colombia. Huge win.

I love Irene's for brunch in Austin. It's so cute, and the perfect restaurant to go to with your girls.
Epicerie
For a delish French and New Orleans-inspired breakfast, head to Epicerie, where you can find things like pastrami muffins, dirty rice and poached eggs and buttermilk pancakes, and of course, Beignets! Go for brunch, lunch, or dinner.
Where to eat dinner with a big group in Austin:
This adorable Tex-Mex spot is ideal for bachelorette parties of all sizes. Definitely recommend calling ahead and booking a table on their beautiful patio! The mexican food is amazing, the margaritas are even better, and the prices are perfect so even after a few rounds of margs and queso, your bill won't break the bank.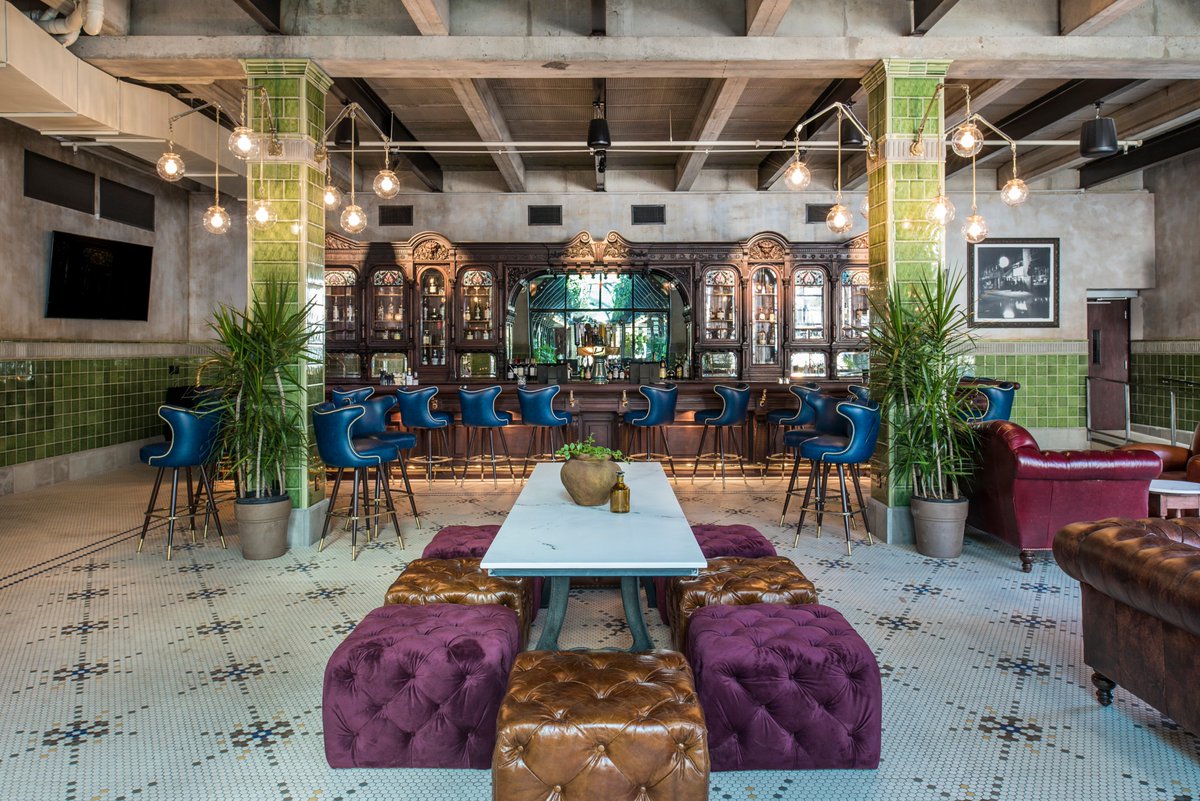 Photo courtesy: Grizzelda's
What to do in Austin:
A lake day on Lake Travis or Lake Austin
It's impossible to beat a day on the Lake in the Austin heat. A boat day in Austin as it is sure to be a highlight of the weekend (especially in the summer, when it's HOT and you'll be craving a day on the water)
Doing a pedalbike or 'pedal pub' bar hop with Hipside Peddler is so much fun if you have a group traveling to Austin. It was around $40 per person for a 3 hour ride. You casually pedal on the bike, while dancing and screaming your heart out to music on the loudspeakers as the guide takes you to a few different bars throughout Austin. You can even BYOB on the bike for in-between bars. We went to a couple really cool breweries and bars and had SO much fun on the bike, while getting to see a ton of the city. PLUS you feel active and like you're getting a workout while day-drinking!

Paddle-boarding in Ladybird Lake
Ladybird Lake is a beautiful dammed-off stretch of the Colorado River that makes for an ideal day on the water right in central Austin. And, since no motorized boats are allowed on the lake, it's ideal for paddleboarding and kayaking! If you're with an active group or want to start your day off with a workout, I love going to Ladybird Lake.
Shopping on South Congress
Walking and shopping on South Congress is one of my favorite things to do in Austin. You can stop by instagram spots like the "I love you so much" wall and the Austin Motel, or pop into the many boutiques lining the street.
Bar hopping on Rainey Street
A great day or nighttime activity with any bachelorette party is just bar hopping down Rainey Street. Check out my recs for specific bars below under Where to Go Out in Austin!
The best bars in Austin:
Really fun day or night. The Container Bar is a huge space and usually has an amazing DJ playing.
Photo courtesy: Container Bar
Located right next to Container Bar, Bungalow is a great spot to go out on Rainey. Theres a ton of outdoor space, along with a fun dance floor inside.
Photo via Bungalow
If you're looking for a little-more-ratchet-but-a-ton-of-fun vibe in Austin, Maggie Mae's on Sixth street is your spot. Think multi-level outdoor dancing to hip hop overlooking sixth street.
Photo courtesy Maggie Mae's
Easy Tiger – Sixth Street & North Austin
Contemporary German-style beer garden with ping-pong, house-made sausage and bread, and beer.
Photo courtesy Easy Tiger
The best bars for happy hour in Austin:
If you're looking for a chill vibe, or a pre-dinner cocktail spot, these are your go-tos:
Adorable retro-inspired patio on the East Side with a chic fountain/pool that's ideal on a sunny day in Austin.
Order the frose and soak up the city views at this chic hotel rooftop bar.
One of the best happy hours in Austin (3:30 to 6:30 and all day Sunday), this is a perfect spot to head during the afternoon.
The South Congress Hotel Bar
Whether it's happy hour or a nightcap, I love popping into the cozy-chic South Congress Hotel bar for a drink.
The best time of year to go to Austin:
Austin is great year-round, but the warmest times of year will be May through October! So if you're planning on soaking up the sun on the lake or taking advantage of all the outdoor restaurants, that's the best timeframe to go.
What do people wear in Austin?
Austin is super casual, but still trendy! You'll see a lot of cowboy boots, denim, and cute-casual outfits. Here are some of my favorite things to pack when traveling to Austin!
I'm obsessed with M. Gemi's cowboy booties. SUCH high quality italian leather.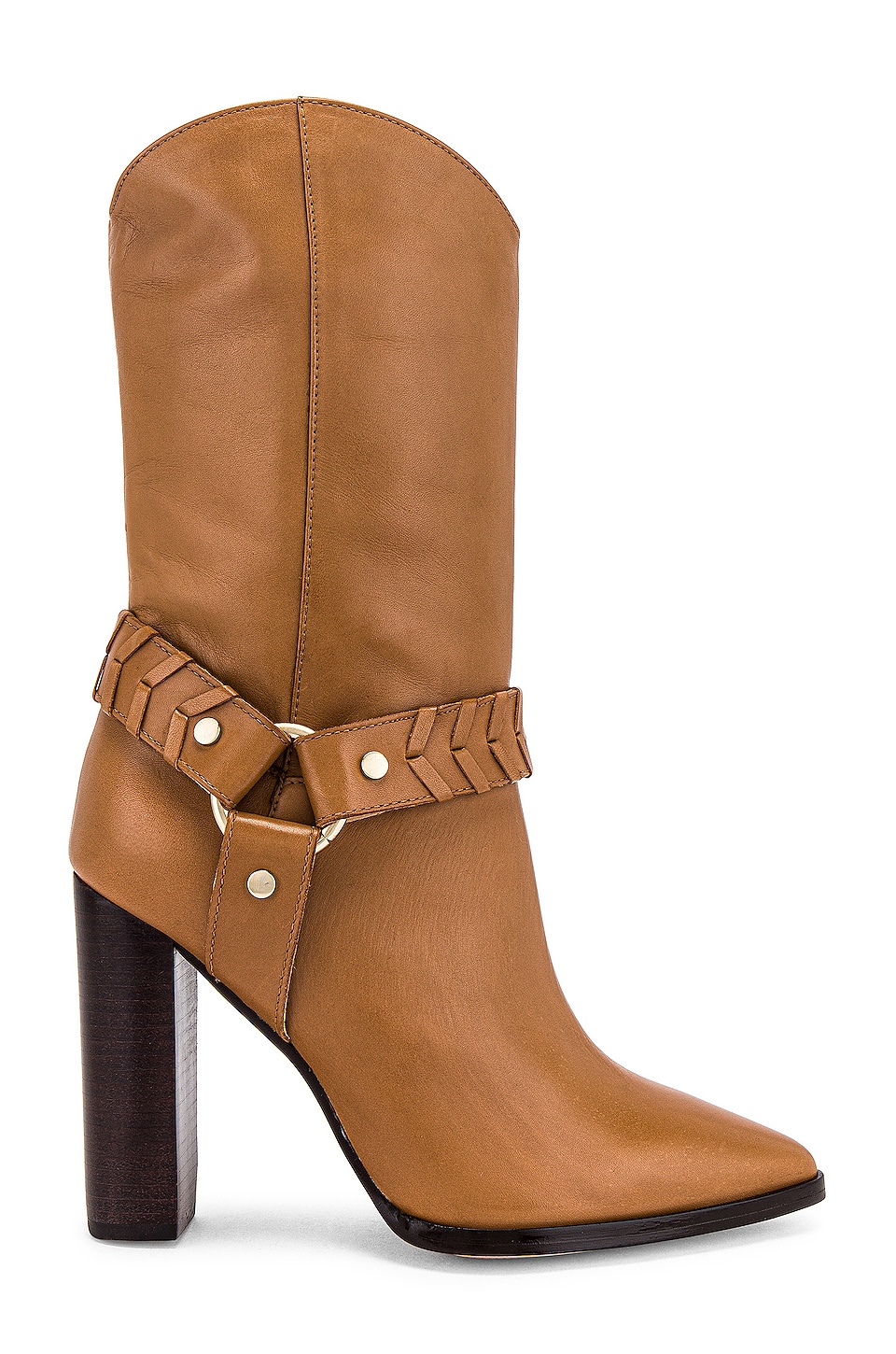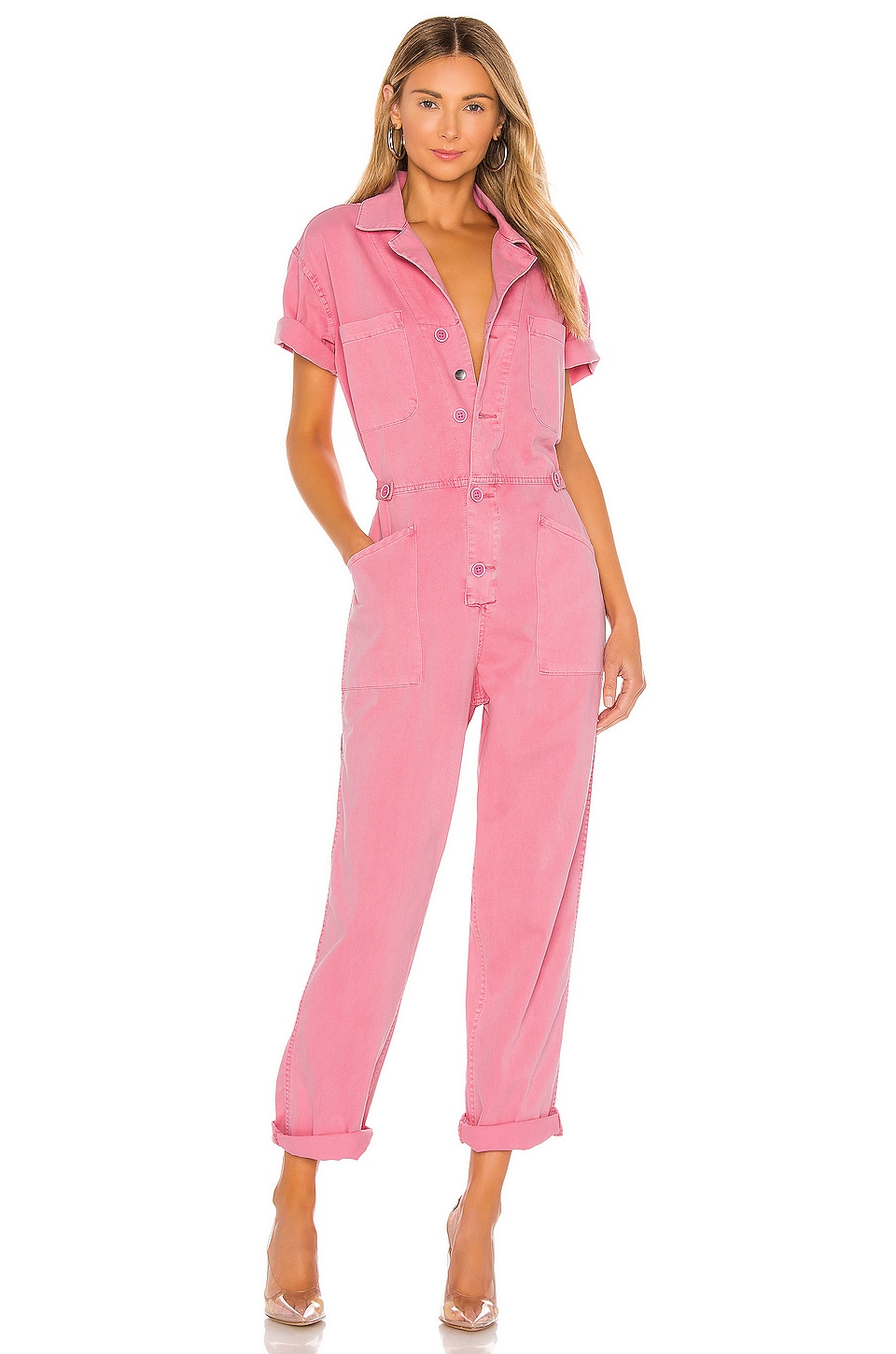 Where to find the most instagrammable spots and instagram walls in Austin?
The I love you so much wall
Address: 1300 S. Congress
The Greetings from Austin postcard wall
Address: 1720 S 1st St, Austin, TX 78704
The Austin Motel sign
Address: 1220 S Congress Ave, Austin, TX 78704

You're my butter half sign
Address: 2000 E Martin Luther King Jr Blvd, Austin, TX 78702
Check out these other blog posts:
The best airbnbs in Austin for groups
The best bikinis and one pieces for summer 2020
Where to travel with girlfriends – the best girls trip destinations
The tie front white shirts that go with everything
The best tie dye swimsuits 2020
The cutest sun hats for vacation
Where can you travel right now in the USA
The Best Bachelorette Party Destinations
How to plan the perfect honeymoon
Q&A with Jetset Christina – Everything you ever wanted to know about me!
The Ultimate Bali Travel Guide
What to wear to every type of wedding – dresses for every wedding dress code