The 10 Best Budget-Friendly Honeymoon Destinations
When it comes to picking a honeymoon destination, things can get overwhelming. Planning a wedding is stressful enough, and now you're expected to turn around and pour more time and money into planning your honeymoon?! And, let's face it, after planning a wedding, you don't exactly want to hear the word "budget" ever again. But, with these incredible destinations, you aren't going to have to sacrifice anything to stay within a good budget for your honeymoon! Whether you want the tropical island Maldives-like experience but can't afford the pricey airline ticket and overwater bungalow, let alone the time off, or maybe you're just looking for something closer to home, these are the best budget-friendly honeymoon destinations around the world that are just as good as their ultra-expensive counterparts!
Jamaica
Stunning beaches, luxury resorts, the birthplace of Reggae, a melting pot of cultures (AKA a foodie's DREAM), Jamaica has it all! From 7,000-foot mountain peaks and waterfalls to overwater beach bungalows and powdery soft-sand beaches and all-inclusive resorts, Jamaica is the ultimate vacation. Plus, one of the best parts about Jamaica is that it is one of the easiest Caribbean islands to get to with tons of direct flights from mainland USA!
Where to Stay in Jamaica:
My sister-in-law RAVES about their stay at Sandals Montego Bay! It's a five-star resort with a private offshore island, AND it's all-inclusive!! Can you say honeymoon goals?? All land and water activities are included, as well as nightly entertainment, not to mention the nine different restaurants to choose from! Rates start around $275 per person per night!
If you have more budget to spare on your hotel, but are looking for something closer to home, you can definitely get the Maldives experience without the price tag by heading to Sandals Royal Caribbean for your honeymoon, which is famous for its overwater bungalows. If a room at this resort happens to be available your dates, book it! These rooms are often sold out.
We had SO much fun staying at this resort. Aside from its picture-perfect location and gorgeous modern colonial architecture, one of the very first things I couldn't help but notice about the resort was just how happy everyone was. Not only the staff, (who of course beamed happiness and a dont-worry-be-happy attitude in true Excellence – and Jamaica – fashion), but the vacationers!!! Everyone at the resort was just radiating vacation. They were all smiles, drinks in hand, ready to take part in the upbeat poolside activities, and mingling with other happy vacationers.
Another BEAUTIFUL, yet affordable five-star option is Secrets St. James Montego Bay. Sitting on an outcrop of the island, it has gorgeous sea views, a relaxing spa, and a AAA Four-Diamond award for luxury!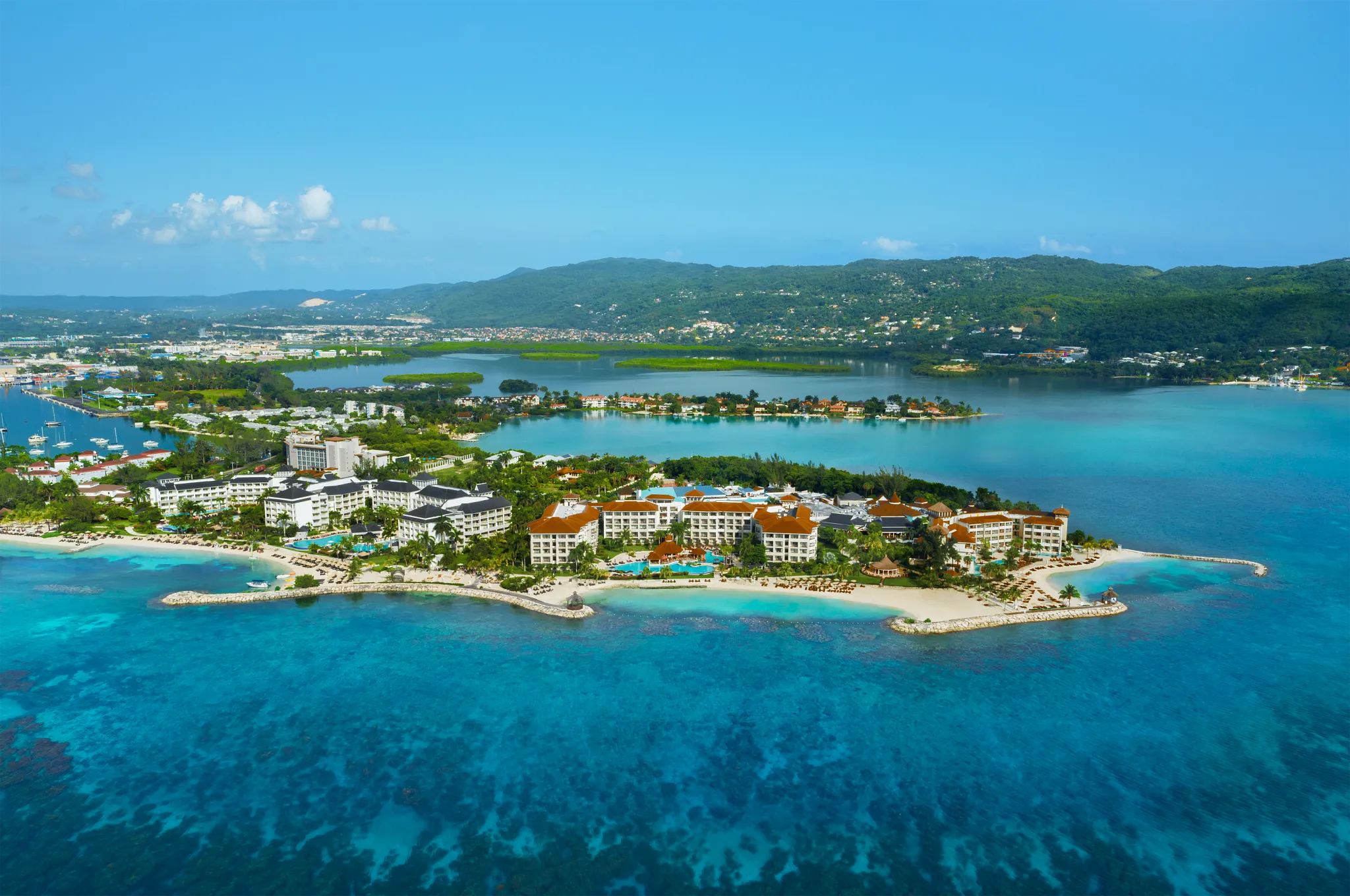 Dominican Republic
The Dominican Republic is one of the most popular Caribbean destinations, making it not only easy to get to, but also easy to navigate. If an all-inclusive island vacay with a little sun and a LOT of piña coladas is what you're looking for, Punta Cana has you covered! It is famous for its 40 miles of breathtaking beaches, lush tropical palms, and gorgeous clear blue waters.
Where to Stay in Punta Cana
With more than 200 all-inclusive resorts to choose from in this tropical oasis, Excellence El Carmen is my pick for a great all-inclusive romantic getaway.
Casa De Campo – This resort offers a huge range of activities. They have (great) golf, an equestrian center, a shooting range, a private beach club, a marina, and a fabulous spa! It's safe to say you're not going to run out of things to do here. They also have a prime beach location and several upscale on-site dining options.
Aruba is one of the most beautiful islands in the Caribbean and has been deemed the "most re-visited island in the Caribbean" for good reason. Although the island is only 21 miles long and six miles wide, trust me, there is much to be seen on this incredible island (and at a great price point)! If you end up booking your honeymoon to Aruba, you won't be disappointed.
The Ritz is second to none. If you are looking for the best of the best luxury experience, stay at the Ritz-Carlton Aruba!! The Ritz has its own private beach, a swanky casino, and a gorgeous resort pool for guests to enjoy. One of the coolest things about the Ritz in Aruba is that the staff serves you beachside on segways!!! So fun and luxurious.
Aruba Ocean Villas are the island's only overwater bungalows! It's not exactly The Maldives or Bora Bora, but this is one of the most unique experiences that you will find in Aruba in terms of accommodations. These villas are for those who want to connect with nature and truly relax and unwind from their normal 9-5, 5-9 type of lifestyle. This quaint resort is adults-only and hosts just 13 villas in total – all of which are completely unique in their designs! One of my favorite things about Aruba Ocean Villas is that they are locally owned, so this is just about as authentic of an Aruban experience as you are going to get.
Bermuda
Some like their beaches powdery white, but if you've ever wondered what a pink sand beach would be like, Bermuda is your chance to find out! This British Territory has a whole lot of charm, from its turquoise waters and incredible reefs for snorkeling and scuba diving, to other-worldly caves, colorful villages, and vibrant nightlife! The gorgeous features of this island are due to its unique location – it sits way out in the Atlantic Ocean between South Carolina and Morocco! It's the perfect spot to escape for a carefree honeymoon between April and August. Bermuda, Bahama, come on pretty mama!
Where to Stay in Bermuda
The Rosewood, Bermuda – Couples looking for a luxury experience will definitely find it at any Rosewood resort around the world. Here in Bermuda, the Rosewood would be my honeymoon pick to explore Bermuda's pink sand beaches, eat at all of the delicious five gourmet restaurants onsite, and relax in their award-winning Sense Spa. Rooms start around $550/night.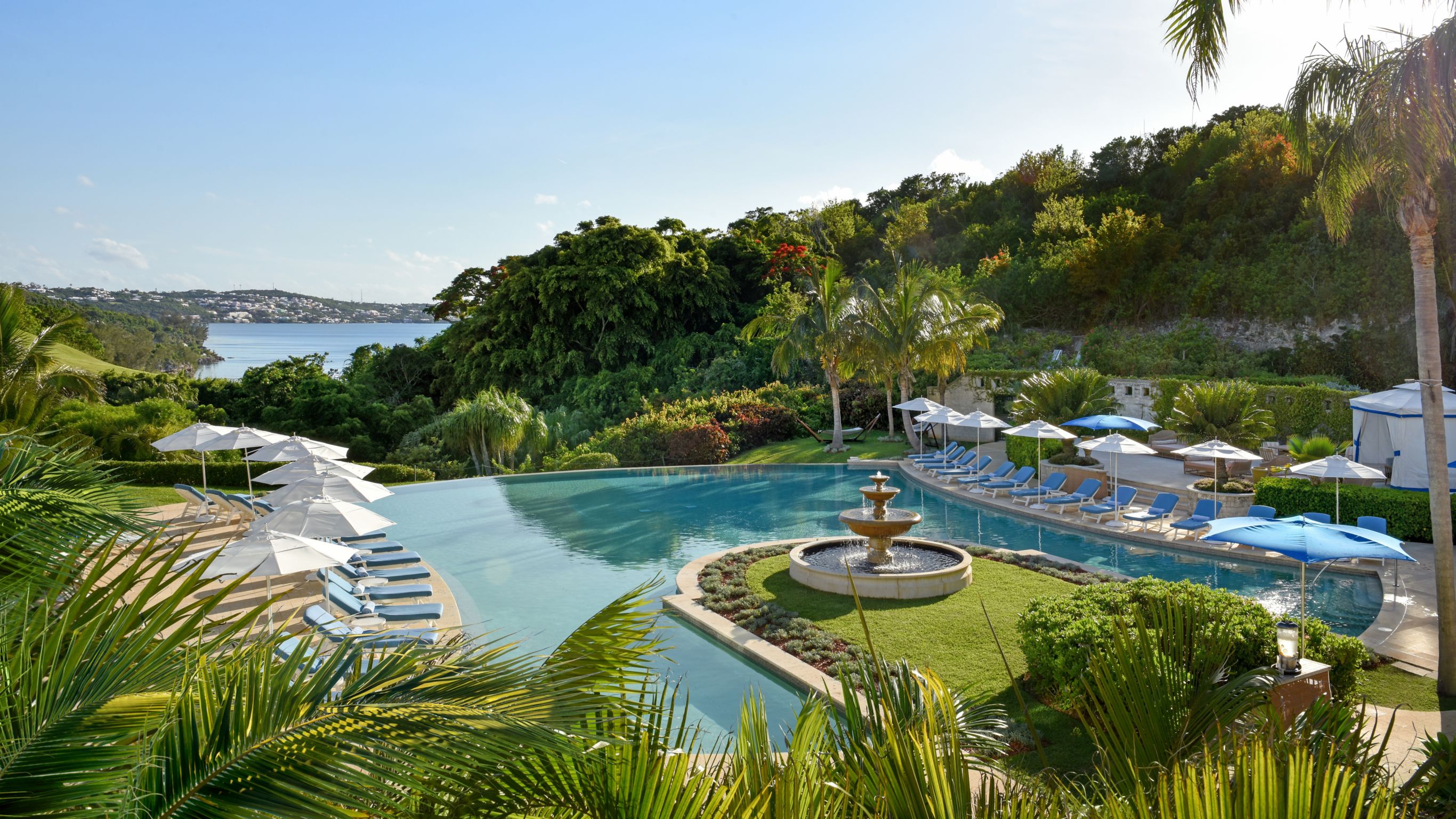 Pompano Beach Club – This resort is home to one of the most stunning pool and beaches in Bermuda. At low tide, you can walk nearly 200 yards in perfectly clear, knee-deep aqua-blue water. Truly a dream. They also have breakfast-and-dinner included options, which can be great for a honeymoon.
Azura – This resort has one of the most beautiful beach set-ups on the island. I mean, just look at that water! They offer a small number of suites and villas, which makes the property feel secluded and luxurious.
U.S. Virgin Islands
The U.S. Virgin Islands consist of the largest island, St. Thomas, along with the smaller two islands, St. John and St. Croix. St. Thomas is known for having a fun-loving atmosphere and plenty of big resorts, whereas St. John and St. Croix are a little more laid back. St. John is mostly made up of a nature reserve, so if you're into hiking and exploring the native wildlife, St. John might be the right island for you! The best part? You don't even have to worry about your passport to get here. There are plenty of direct flights into St. Thomas, making the Virgin Islands a breeze to visit, plus, there are even a few all-inclusive resorts!
Where to Stay in the U.S. Virgin Islands
Ritz-Carlton, St. Thomas – If you just feel like being pampered, the luxurious Ritz-Carlton, St. Thomas is a no-brainer! With incredible facilities, beachfront access, a sophisticated spa, and top-notch service, it's hard to beat!
Calichi Villas – For a secluded villa in St. John and arguably the best views in St. John, book one of Calichi's private villas, located at the highest point on the island. They have all sizes, but I'd go for one with a rooftop hot tub for a honeymoon. They start around $795/night.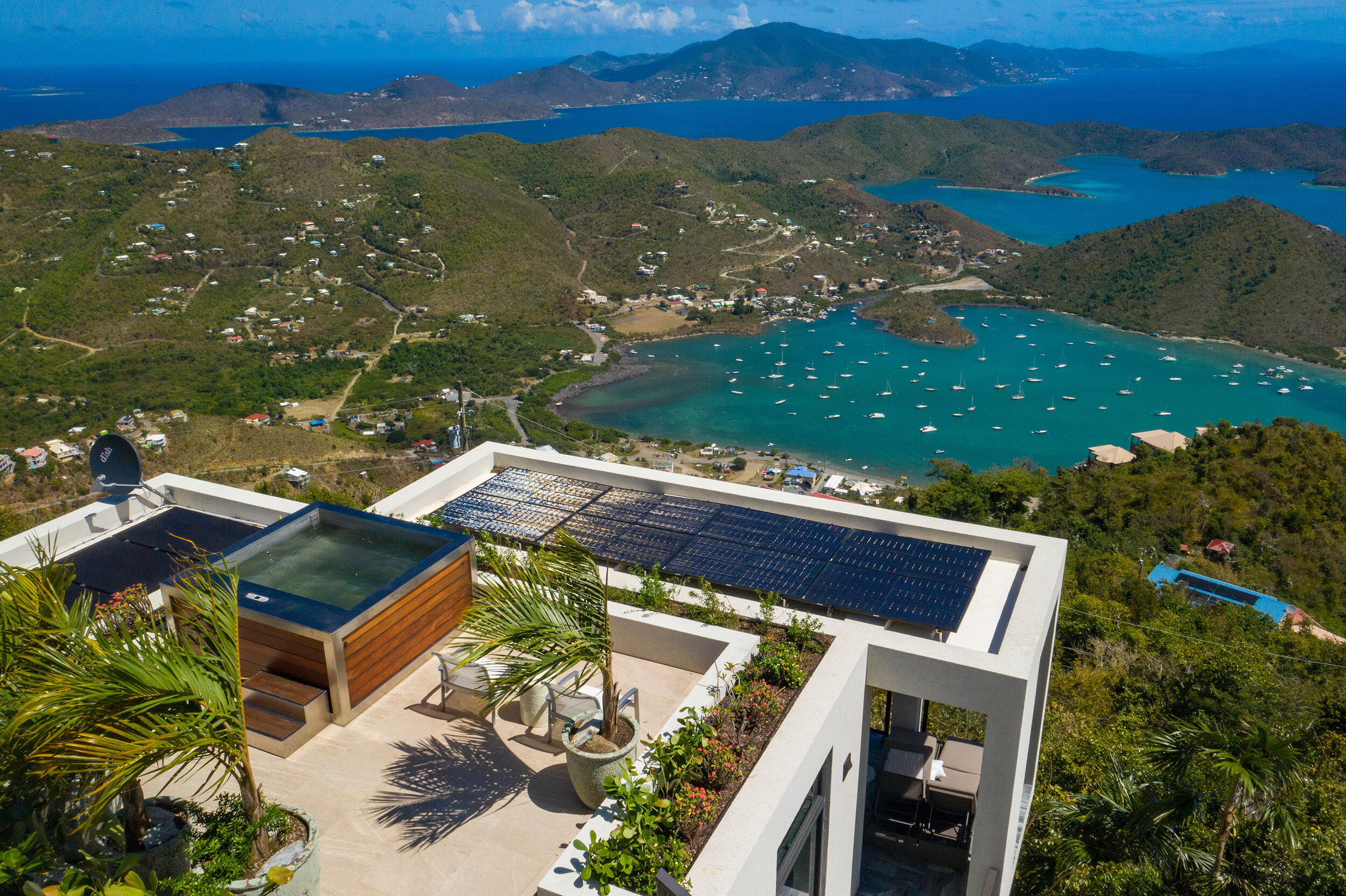 The Buccaneer, St. Croix – One of the most beautiful properties on St. Croix, the Buccaneer sits on a massive plot of private coastline. This resort offers arguably the best spa on the island along with an 18-hole golf course, tennis courts, and upscale island dining. Book their Romance Package, and you'll be greeted upon arrival with prosecco, you'll get a half-day snorkeling tour, a beachfront lunch, a full-day beach cabana rental, AND a $300 massage voucher for their spa!
Riviera Maya, Mexico
The Riviera Maya region along the Eastern Mexican coastline is a perfect easy vacation getaway. Between Cancun, Playa Del Carmen, and Tulum, you have a wide range of options depending on the type of experience you're looking for.
Central Cancún is a little more touristy, so here you will find the beachfront mega-resorts. On the other hand, down the coast toward Playa del Carmen, you can find more secluded properties (a more luxe vibe, but still budget-friendly). And, if you go all the way to Tulum, you're in for trendy, smaller, boutique hotels!
Couples wanting to post up at a beachfront property and just chill with a piña colada, head straight for an exclusive all-inclusive resort in Mexico, whereas if you're looking for a bit more adventure and are more of a "do it yourself" type of couple, then rent a car and beeline it to Tulum. In Tulum, you can explore the trendy cafes and beach clubs as well as the numerous picturesque "cenotes" (underground natural swimming holes!).
Where to Stay in Riviera Maya, Mexico
For a luxury villa stay that is still cheaper than anything you'd find in Bora Bora or The Maldives, head to Banyan Tree Mayakoba in Playa del Carmen. It's a AAA Five Dimond resort in a private gated community surrounded by a protected nature reserve, offering a lavish spa, international cuisine, and a PGA golf course! Prices start around $570/night (suites and other room types available, too).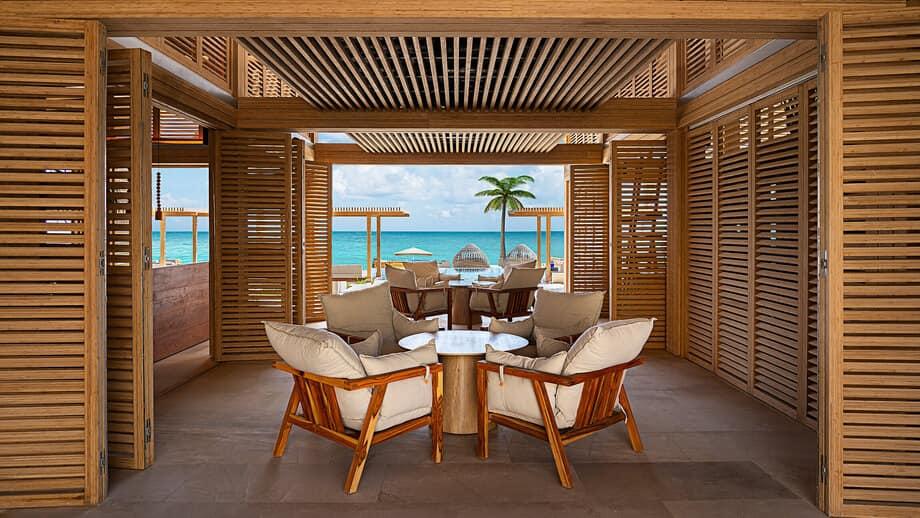 Unico 20 87 – Couples wanting an all-inclusive stay that is luxurious, chic, and affordable, look no further than Unico 20 87! At this adults-only all-inclusive beachfront resort, you can enjoy their five bars (offering mixology classes), their six incredible restaurants, massive fitness center, daily yoga classes, and activities like visitng the Mayan Ruins and snorkeling excursions! Rooms start around $500/night depending on the season.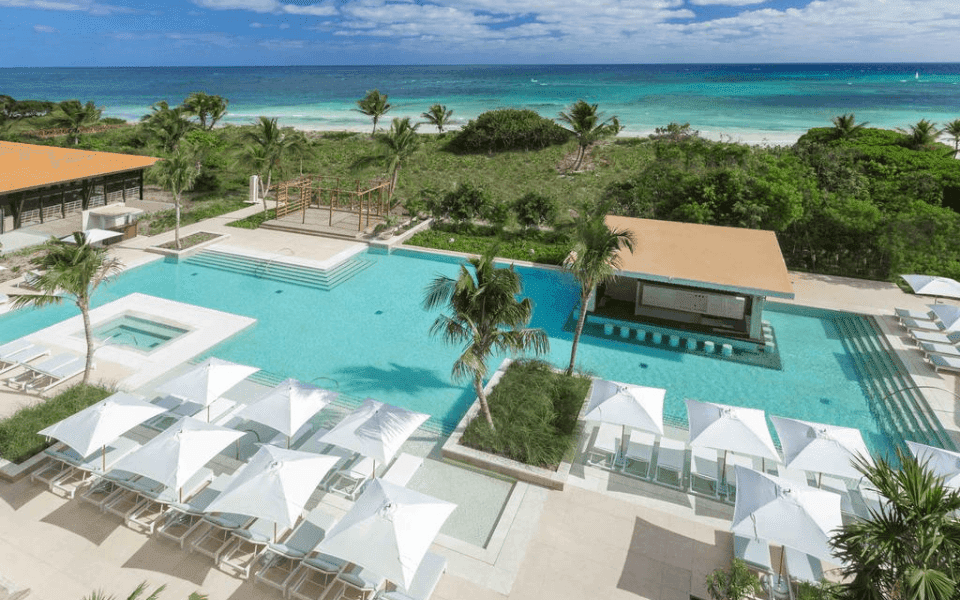 Excellence Playa Mujeres – This adults-only, all-suite resort is found on the island outcrop of Playa Mujeres in Cancun. The beach is dotted with stunning private palapas for lounging and ALL the romantic R&R vibes. With nine all-inclusive restaurants, 11 bars (including a swim-up pool bar and a disco bar), seven pools, and a full-service Miilé spa, this is your adult-island playground! Check out rates for your dates here.
Beloved is Excellence Group's intimate all-inclusive boutique luxury resort of 109 rooms , four a la carte restaurants, a stunning white-sand beach, an incredible spa and three gorgeous pools. This clean, modern romantic resort features suites with enormous beds, separate sitting areas and outdoor daybeds, a well-stocked, all-inclusive bar. Fast WiFi, iHome docks, Nespresso machines, and 42-inch flat-screen TVs for all the modern comforts. Double vanity bathrooms, gigantic showers with multiple jets, and separate jacuzzis as well as lovely Bvlgari amenities.
Colombia
If music, dancing, beaches, city excitement, and incredible food sound like the perfect honeymoon recipe for you, Colombia has got you covered. It's the perfect balance between "off the beaten path" adventure and sophisticated luxury with gourmet dining! From the white sand beaches of Cartagena, to the bustling mountain city of Medellin, to the coffee triangle region, there is PLENTY to keep you busy for an exciting two weeks in Colombia!
Give yourself at least a full week in colorful and historic Cartagena to explore the beaches and offshore islands, and then make your way into the mountains to experience Medellin, the coffee-growing regions, and Guatape.
Where to Stay in Colombia
Hotel Casa San Agustin (Cartagena) – The BEST hotel in Old Town Cartagena in my opinion, an absolute must.
Hotel Charleston Santa Teresa – Awesome location, dreamy rooftop, great service!

El Bosko (Guatape) – Such a unique eco-hotel in one of Medellin's top pueblos – or mountain escapes outside the city.
Costa Rica has a lot of the same appeal (jungle adventures and amazing beaches) as some of my favorite faraway honeymoon destinations like Bali, but is so much more accessible than going halfway around the world! Spend the first few days of your trip exploring the Cloud Forest and the mountainous terrain around the Mount Arenal volcano, then make your way to the Pacific coastline. Head to the Nicoya Peninsula for laid-back surf and yoga retreat vibes, or down to lively Santa Teresa for a younger, almost Tulum vibe. Some beachside hotels will offer accommodation packages that give you meals and unlimited surfing!
If you're after luxe, go to Papagayo, which is located in the Guanacaste province of Costa Rica. This area is home to the Four Seasons, the Andaz, and many multi-million-dollar mansions (one of which is owned by Michael Jordan), and has one of the most beautiful golf courses in the world!
Where to Stay in Costa Rica For a Honeymoon on a Budget?
Casa Chameleon Las Catalinas – This gorgeous, adults-only boutique hotel was absolutely amazing. It feels like it belongs somewhere in Greece or Italy, but with a totally authentic Costa Rican flair. It's located on the cliffside of Las Catalinas, a chic, European-like development of really cute homes, and it has a beach club and a calm bay (perfect for paddle-boarding).
If you do end up heading to Costa Rica, check out my travel guide for the best things to do!
Tabacon Thermal Resort and Spa – This is the most luxurious and upscale of any of the hot spring hotels in the Mount Arenal area. The waters in the thermal spas and in the hotel rooms are heated directly from the volcano, the dining options are impeccable, and the rooms are beautiful! I love their jungle cocktail bar next to the thermal baths where they use the freshest local ingredients to concoct your cocktails.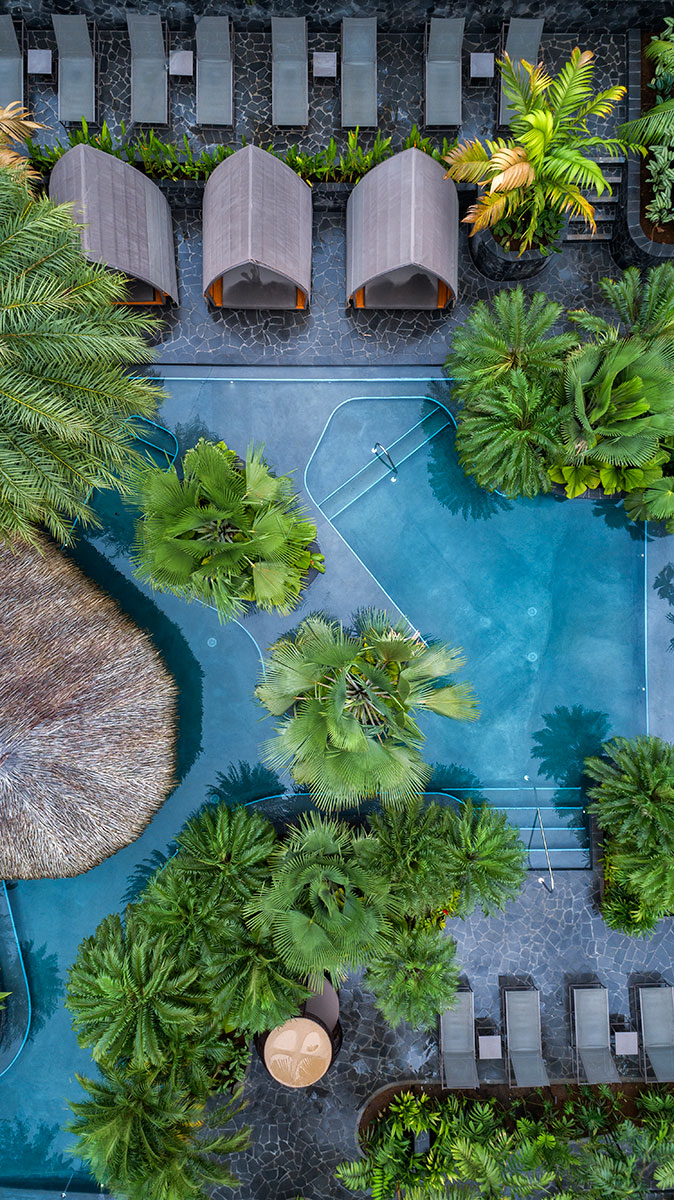 Tierra Magnifica – A food and wellness-centric boutique hotel on the laid-back shores of Nosara. Head here for relaxing ocean views, daily yoga classes, surf lessons, and gourmet local food fit for foodies!
Oxygen Jungle Villas – For a night above the beach surrounded by lush jungle, book yourselves a relaxing villa at Oxygen Jungle Villas. Each villa has floor-to-ceiling windows for you to take in the tranquil views, and you can even get a couples massage from the comfort of your own villa!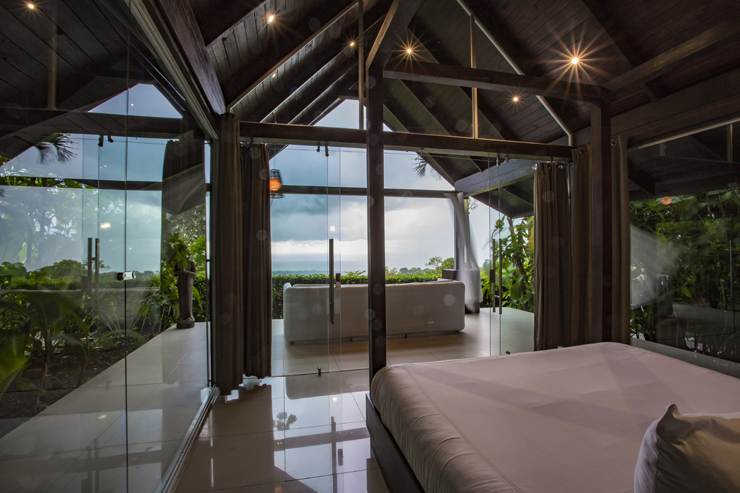 Belize
Just south of Mexico's Yucatan peninsula, Belize is a less-touristed, but no less beautiful coastal country. One of the best parts about Belize is that it is almost undiscovered compared to other popular Caribbean destinations like Jamaica or Turks and Caicos. The dry season (AKA the best time to go) is between February and May, making it the perfect escape after a winter or spring wedding!
Belize is known to have some of the absolute BEST scuba diving and snorkeling in the world (you may have seen photos of the infamous "Blue Hole"). If it's crystal clear waters you're after, head to Ambergris Cay, where you can easily access the Barrier Reef, or the more laid-back Caye Caulker.
Where to Stay in Ambergris Caye, Belize
The Victoria House – Amazing location with even better prices! They have a "Reef Romance" package that includes seven nights, massages for two, a snorkel excursion, daily meals, a private candlelight dinner by the pool or on the beach, and free use of the hotel's kayaks.
La Terraza Resort – Beachfront, pool cabanas, and an amazing spa!
Vieques and Culebra, Puerto Rico
Want the secluded castaway island experience without flying 30 hours around the globe? Pop down to San Juan, Puerto Rico, and then grab a 20-minute puddle jumper flight to either Vieques or Culebra Island! Both of these two islands offer that magical turquoise water, secluded beaches that you'll most likely feel you have ALL to yourself, and an authentic, raw, island experience.
Vieques is home to one of the only bioluminescent bays, where you can paddle out in a glass-bottom kayak at night to see the magical florescent phytoplankton! Culebra has a special gem as well: one of the top beaches in the world, Flemenco Beach! There is also a ferry between the two islands, so you can easily hit both.
Where to Stay in Vieques and Culebra
Finca Victoria (Vieques) – Ayurvedic spa and jungle treehouses!
The Hix House (Vieques) – Modern jungle luxury.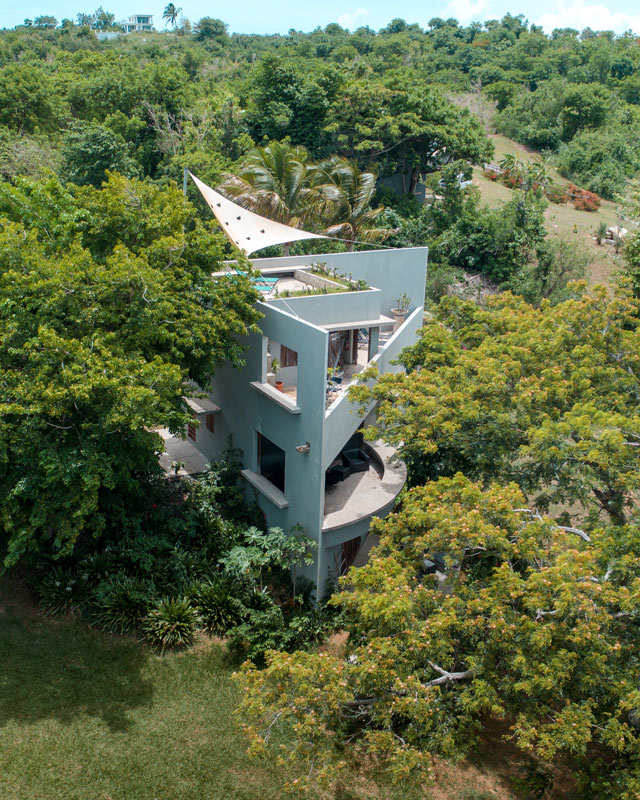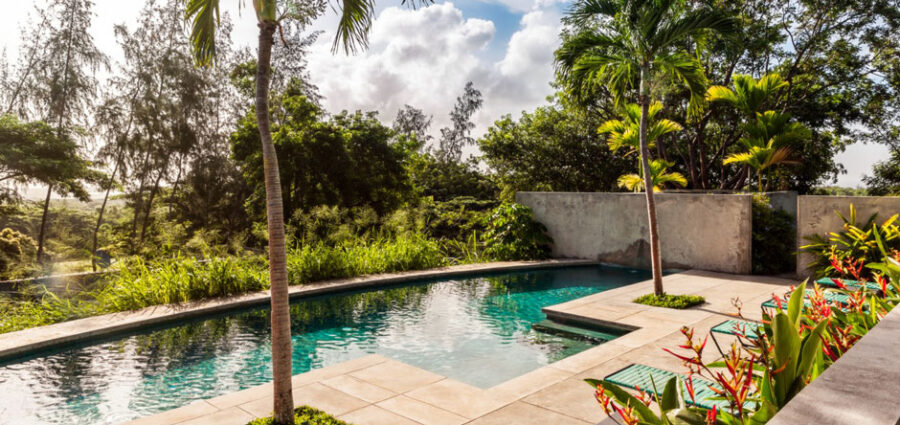 Culebra is a small island with no major resorts, so it's best to rent a villa!!
Ocean View Malones Reserve Villa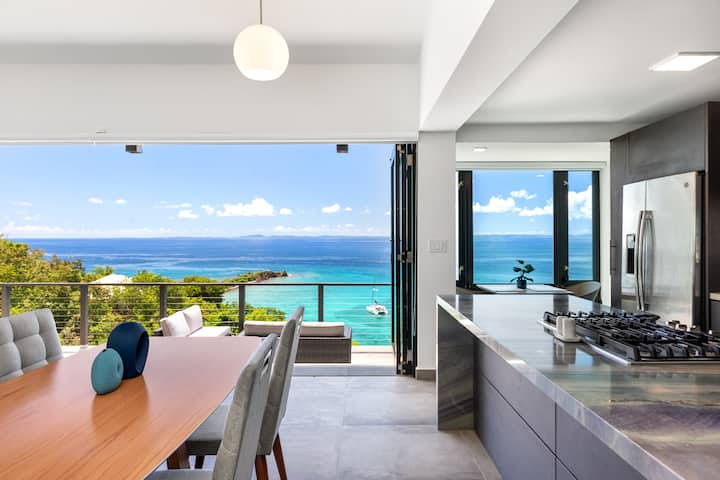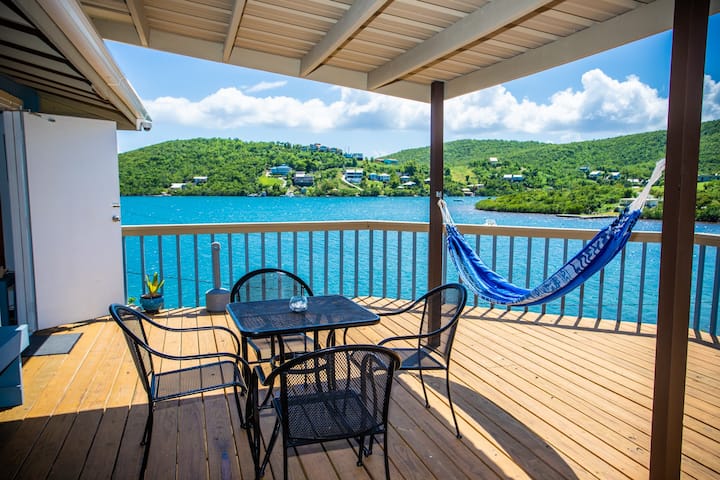 Check out these other blog posts:
The best white dresses and outfits for a bride to be for every wedding related event