The Best All-Inclusive Resorts in Mexico for a Bachelorette Party
I often get asked "What are the best all-inclusives in Mexico for a bachelorette?" And the answer is there are many to choose from – but I'm here to help!.\ If you're looking for the best all-inclusive for a bachelorette party, it's hard to think of a better location than Mexico!! Mexico would have been my frontrunner choice for my own bachelorette had I not picked Miami (which is where I had mine! You can read all about it here!). With Mexico's one of a kind fiesta vibe, combined with stunning coastlines, high-end restaurants, and luxury hotels of Cabo, or the warm, crystal clear waters of the Yucatan on the eastern side, you cannot go wrong. You only get to be a bachelorette once, so make it a trip all the girls will remember!! Nothing brings people together like tacos and tequila, mark my words.
Going with an all-inclusive resort for a bachelorette makes things so much more simple and easy and takes a lot of stress off of whoever is planning the trip. The best part about choosing an all-inclusive for a bachelorette is not having to worry about your wallet while you're on vacay, so you can really soak in each moment! Plus, no more Venmo-ing back and forth over meals or excursions – everything's included!! These are the best Jetset-approved all-inclusive resorts in Mexico for your bachelorette trip, from Cancun and Riviera Maya to Los Cabos and Puerto Vallarta! Bring on the margaritas!
Riviera Maya/Playa Del Carmen
Just south of Cancun, the party scene makes way for more secluded, luxury resorts that are graciously spaced out along the stunning coastline. Halfway between Cancun and Tulum lies Playa del Carmen, also referred to as just "Playa." If you make it all the way to Tulum (about 1.5 hours from Cancun by car), the vibe changes once again to more trendy, bohemian boutique hotels and "sceney" beach clubs/restaurants. Tulum, however, doesn't have many all-inclusive resort options.
Unico might just be the hottest all-inclusive resort in Mexico right now!! They go above and beyond your typical all-inclusive package by including spa treatments and excursions in their pricing. If that didn't already sell you, they have three incredible pools to choose from, each offering a completely different experience. If you're in the mood for chill vibes and a couple of cocktails, hit the La Unico. Or, if you're feeling like a party, hit the 20*87* pool for a live DJ set! Cure your hangover the next day at the relaxingly quiet Escondida pool. Stay busy with tequila tastings, or maybe even salsa dancing lessons with the girls!
This is a hotel that everyone will love.
This five-star, adults-only resort is one of the top-ranked in Playa Del Carmen! Powdery soft stretches of beach, insane views of both sunrise and sunset (hard to do), and 11 restaurants to choose from make this a solid choice!! They even won the Wine Spectator Award (which bumped them up significantly in my book!). This is the perfect resort if you're more focused on relaxing, bonding over good food, and soaking up the beautiful scenery rather than partying!
Cancun
Cancun is super easily accessible for any East Coasters! With plenty of lively nightlife in the main downtown area, the Cancun resort "strip" is conveniently located near the airport. Although it is a bit touristy, this area still delivers when it comes to luxury experiences and, of course, those warm, crystal clear waters, all within steps of a vibrant nightlife.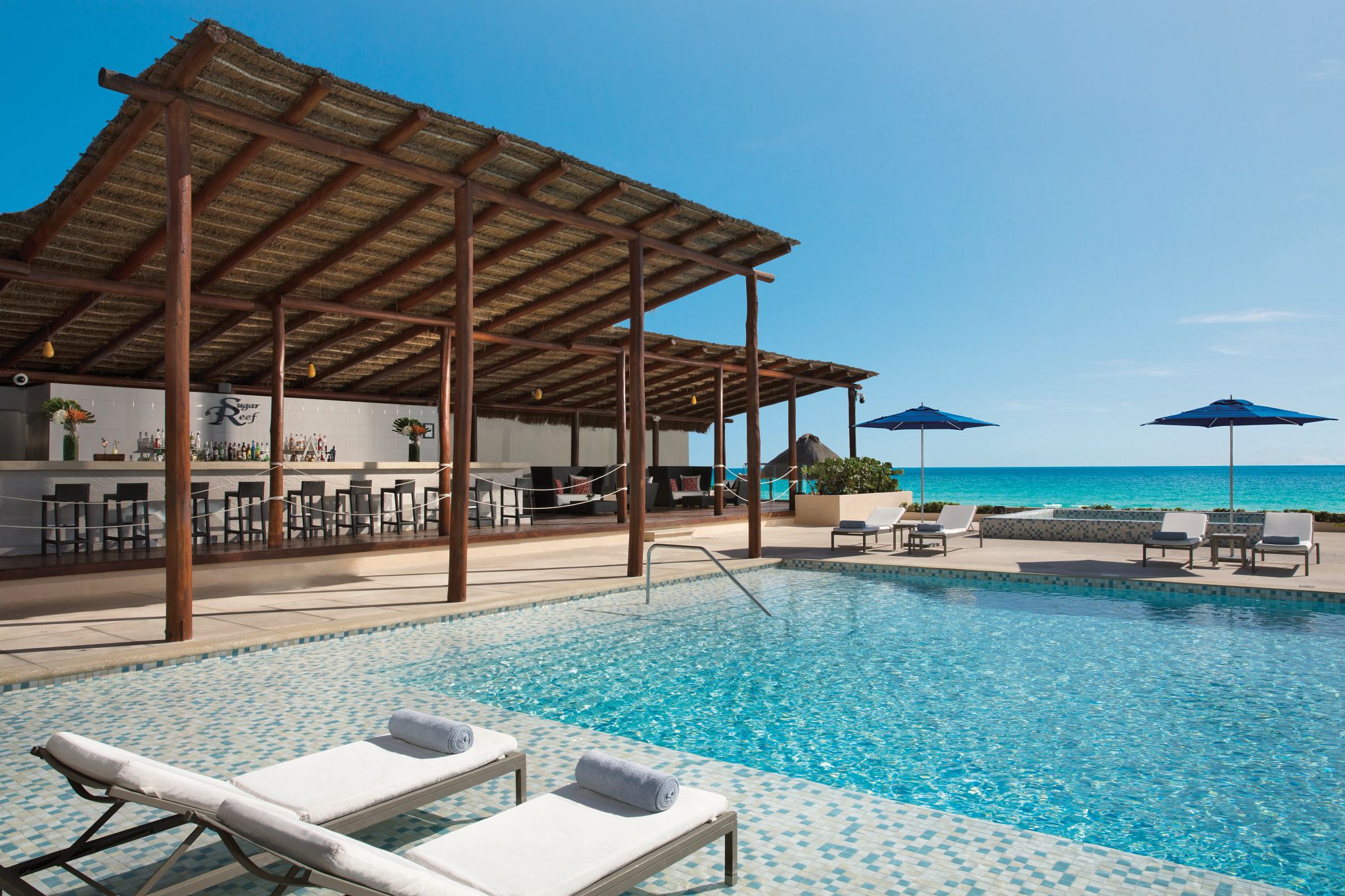 Secrets The Vine is a high-rise adults-only resort in the main hotel zone of Cancun, so you'll have epic views of some of the bluest water in all of Mexico here! Minutes from the lively downtown scene (with a AAA four-diamond rating), this hotel gives you the best of both worlds. It offers luxury accommodations, three unique pools, a game room, and more, all without breaking the bank!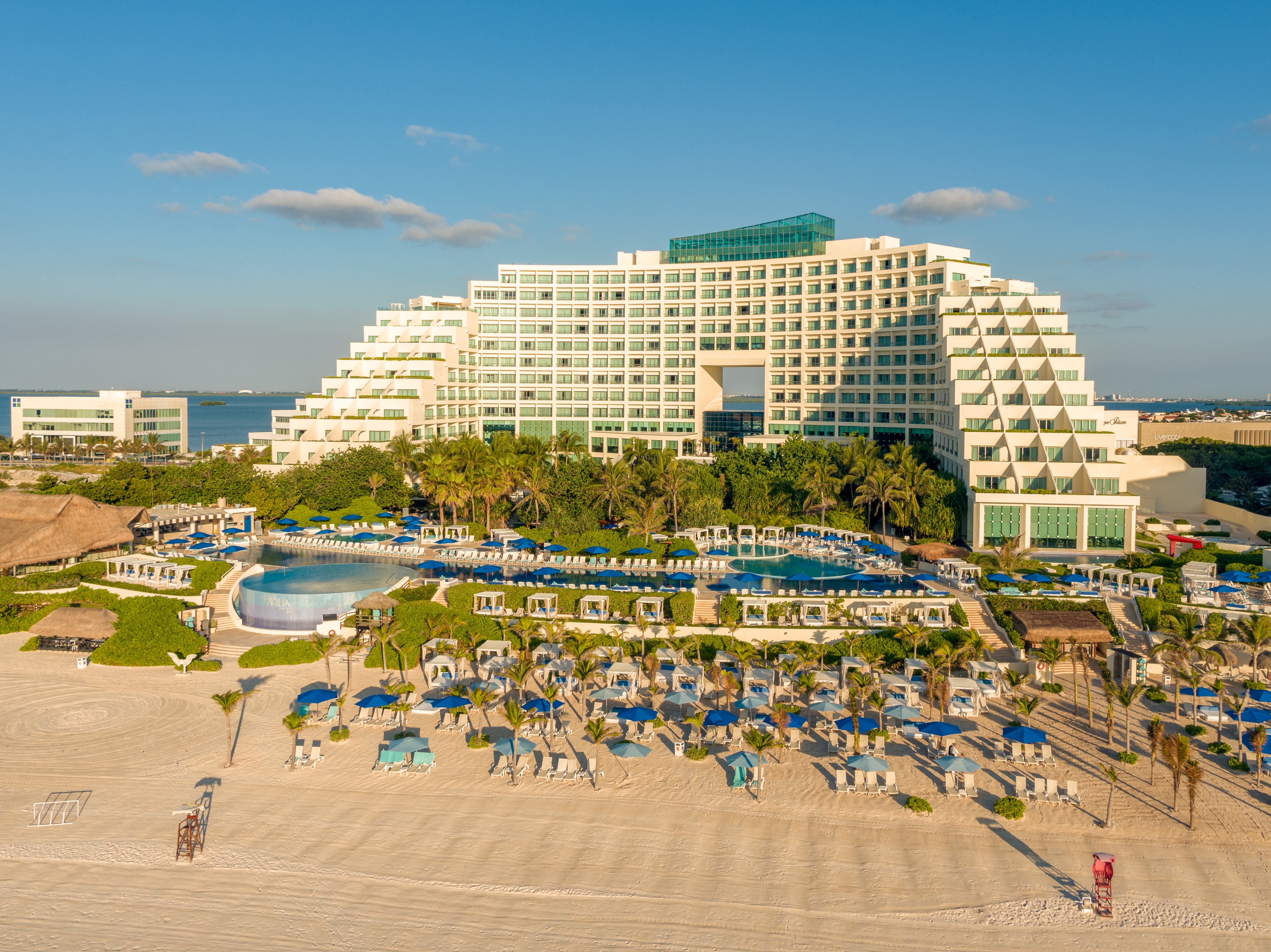 Perfectly situated on a large section of beach on the Cancun main strip, Live Aqua is an adults-only resort just five minutes away from downtown Cancun. It is definitely geared towards groups and social couples. Each room features incredible Caribbean views, and if you splurge on a suite, you'll have access to the private Aqua Club on the fifth floor. Their spa offers signature massages and also has a sauna/steam room for sweating the tequila out.
Along with its sister hotel in Cabo San Lucas, this is where you should head if you're looking for an all-out luxury experience! I'm talking butler service, elegant rooms, exceptional dining options, and, of course, a world-class spa!
Playa Mujeres
Isla Mujeres translates directly to "Island of Women…" this might just be a sign, ladies!! Slightly more laid back than touristy, party-central Cancun, Isla Mujeres gives you a more sophisticated feel just 20 minutes away from the Cancun airport.
This hotel is one of my personal favorites in the Cancun area! With its own two-mile stretch of pristine sandy shore and a complimentary boat taxi to get you there from Cancun, it's hard to argue with the beauty and seclusion offered by Excellence Playa Mujeres. You'll be welcomed with champagne and pampered from that moment on. One of the best parts about this hotel is the ten different dining options!! Sometimes, you can get bored of the same old food at all-inclusive resorts, but not here!! Plus, they offer seven different bars, seven pools, and a luxurious spa that is bound to soothe that hangover headache. Each night, you'll receive a schedule listing the next day's activities and entertainment, so planning your days will be easy (most activities are included!!).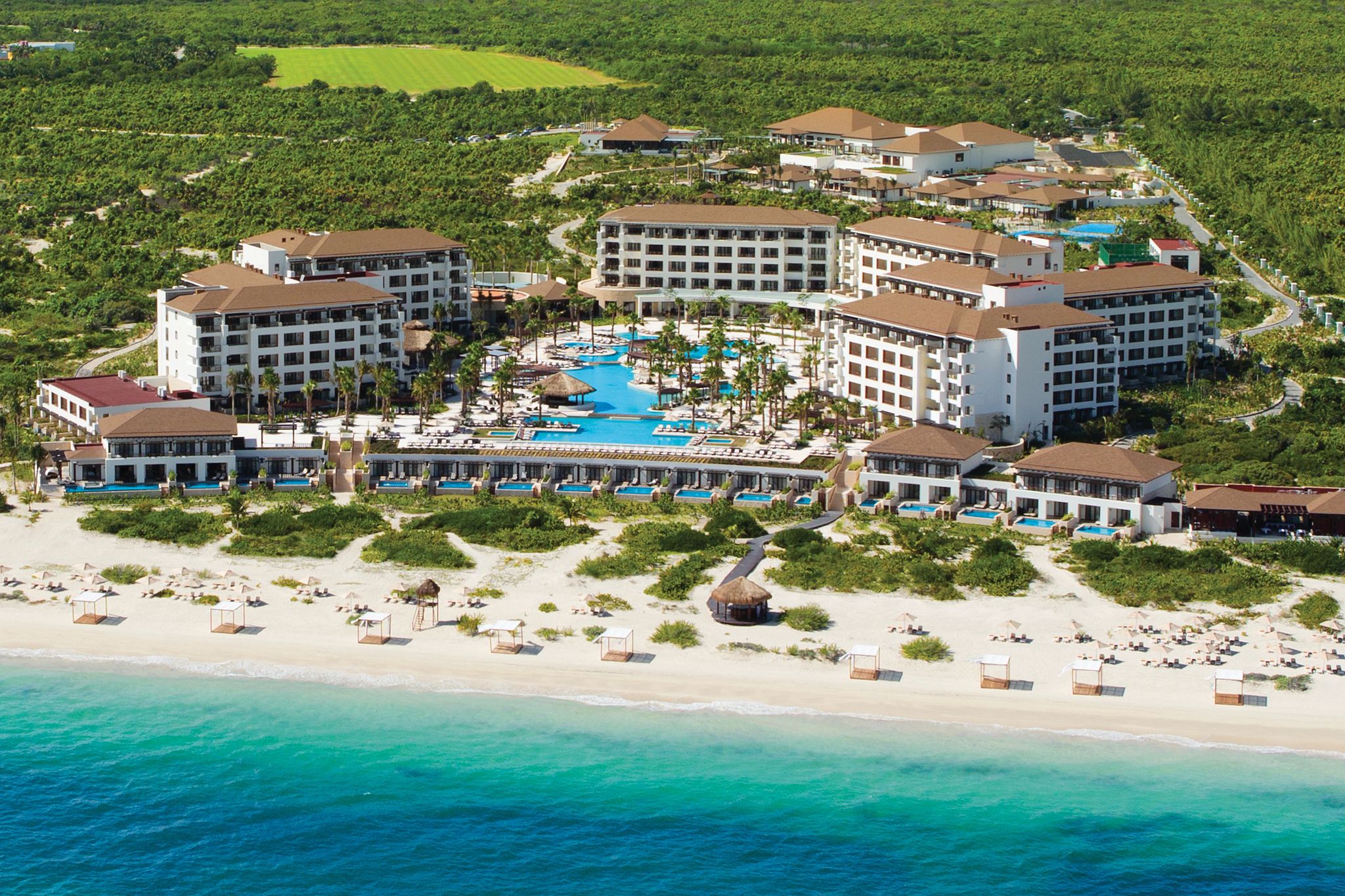 With its own nightclub and 16,000 square foot spa, Secrets Playa Mujeres is a relaxing oasis on a secluded strip of beach just a few miles north of the Cancun party epicenter. You can have your cake and eat it, too, apparently!
Sitting at the southernmost tip of Baja California Sur, Los Cabos is one of my all-time favorite fiesta-filled destinations. It is super accessible from the West Coast, but flights from the East Coast tend to be a bit more pricey! Cabo has two main areas: Cabo San Lucas and San Jose Del Cabo, hence "Los Cabos." Cabo San Lucas is probably where you'll want to head on a bachelorette because it has more resorts and nightlight, whereas San Jose Del Cabo is a traditional Mexican town with more family-owned restaurants.
Marquis is a super-trendy beachfront resort with elements of traditional Mexican charm located on the golden coat of San Jose del Cabo. This resort has delish restaurants, three outdoor pools, and suites that each include a terrace with a private pool and ocean views! They also have plenty of activities to keep you and the girls busy, like tennis, yacht excursions, and signature spa treatments!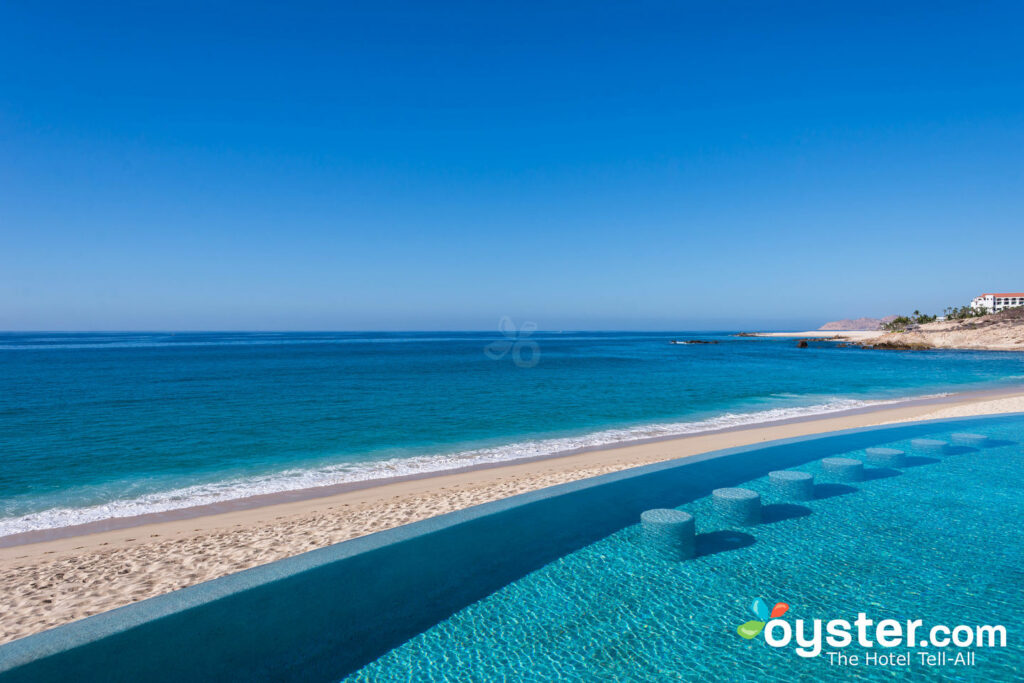 This might just be the best and most luxe all-inclusive in Cabo! With ocean views from every single suite, four different bars, five-star dining with internationally acclaimed chefs, personal concierge service and luxurious spa treatments, and a VIP tasting room for mescals/chocolate, it's hard to compete. If your group wants to splurge a bit, this is your spot.
Puerto Vallarta / Sayulita
Super convenient from both the west and east coast, Puerto Vallarta offers a lush jungle surrounded by mountains, and is one of my favorite areas to visit in Mexico. It also feels slightly less touristy and more relaxed than Cabo or Cancun, offering more opportunities for adventure and activities! The water here tends to be calmer than Cabo because the beaches are protected by the bay, which is a major bonus if you are looking to take a dip in the ocean.
Ok so this isn't an all-inclusive resort, but bare with me. If you're looking for the best house to rent in Mexico for a bachelorette party, this dreamy Sayulita house may just be IT.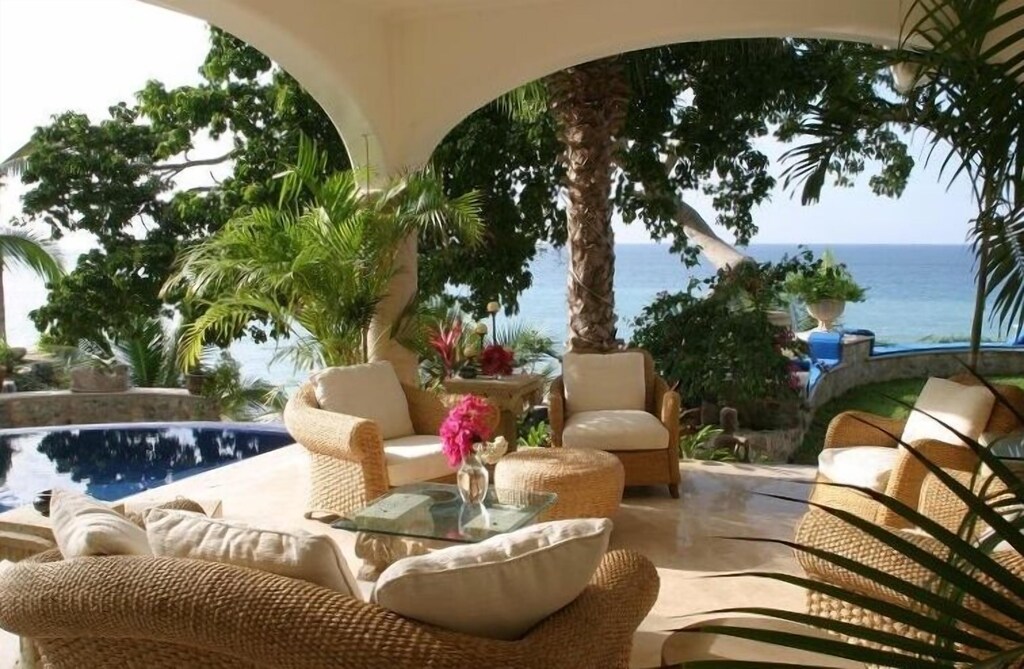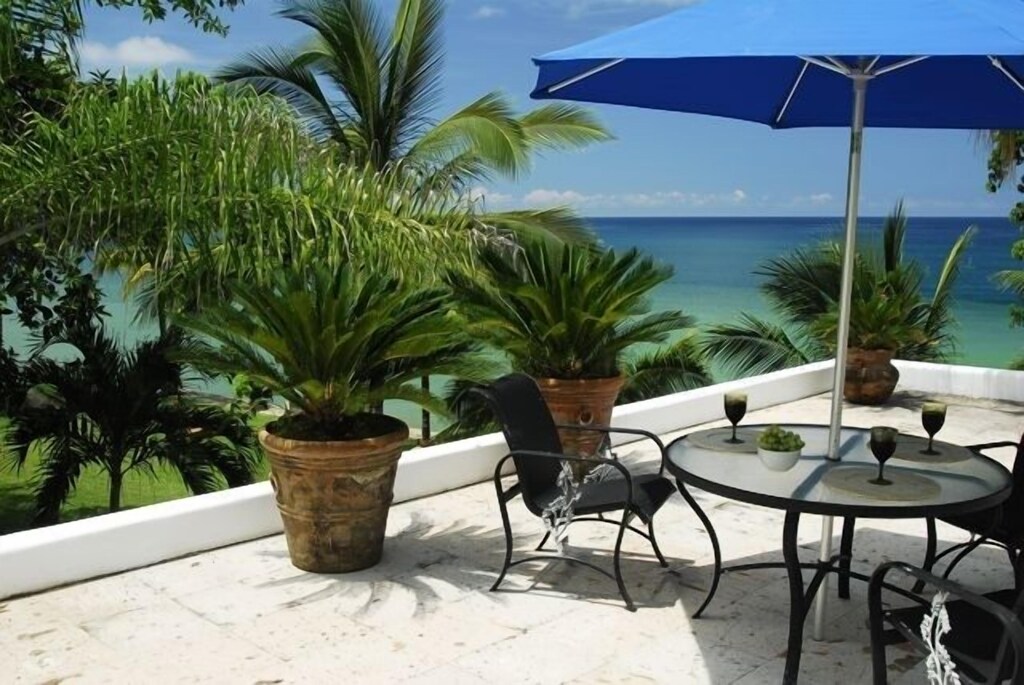 This modern, adults-only resort sits perched up in the mountains just outside of Puerto Vallarta. It is a AAA five-diamond award winner, so you know you're in for a quality experience. Boasting state-of-the-art fitness facilities, fine dining, and epic cliffside views, you can't go wrong here!
If your group wants to splurge a bit on a luxury all-inclusive experience in Puerto Vallarta, look no further than Grand Velas.
Check out these related blog posts:
The best matching outfits for a bachelorette