Quip Toothbrush Honest Review – Is it the best electric toothbrush?
So you're searching for the best electric toothbrushes out there and you discover Quip – it's an electric toothbrush but smaller and slimmer, and more portable, and, not only that, but it's only $45? Too good to be true? I used my Quip for about two years, and I have some (brutally honest) THOUGHTS. Let's break it down.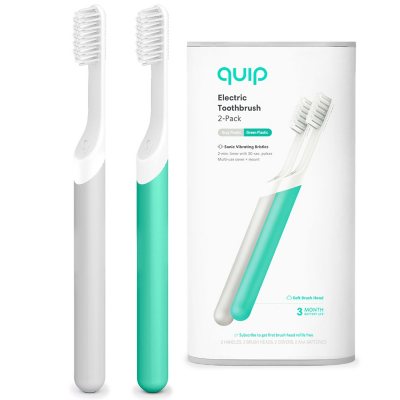 What is so special about Quip toothbrushes?
Quip has the compact nature of a manual brush, combined with the power of an electric. It's sleek, simple, and looks great, I bought it because it was great for travel, and you don't even need to plug it in (it's battery operated).
Quip toothbrush honest review
I liked it fine, and dealt with all of the annoying things about it (like the replacing of the head every few months, which you have to do, but half the time didn't work and I'd have to contact their support team, send photos, and eventually get a new one sent…. total hassle). I had one Quip die on a long trip and I couldn't get a replacement so I went months just using it as a 'regular' toothbrush, no electricity. Each time Quip would cause me headaches I'd make excuses for it (because it was so slim and cute!) and order another one. So even though it was only $45 to start, I ended up spending hundreds on Quips. And then my last Quip just DIED suddenly after 1 week of use, and that's when I decided I had finally had enough. I was going to research better options.
What's better than Quip for electric toothbrushes?
I ended up trading in my Quip for the
Philips Sonicare Protective Clean Whitening toothbrush
, which is a little bulkier than the Quip but HOLY CRAP. It is
so, so much better.
It's SUPER powerful, like, I feel like I've gone to the dentist for a deep clean every time I use it, and I can already notice the difference on my teeth's whiteness and health of my gums.
This toothbrush
has honestly been life-changing.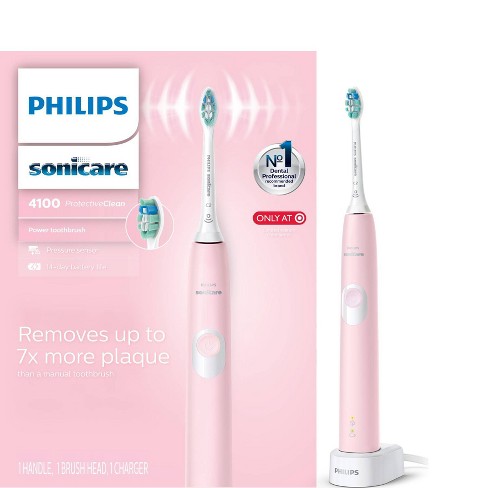 The verdict: Is Quip the best electric toothbrush out there?
No way, not even close. I'd look into other options if I were you!! After using Quip for 2 too many years, I'm VERY glad I switched (and my teeth and gums are too!)
Check out these other posts