Three Perfect Days in La Jolla, California : What to do, Where to eat, Where to Sleep, and Where to Beach
Advertiser Disclosure: The following post contains affiliate links. JetsetChristina may receive a commission from purchases made using these links. The content in this post are the opinions of JetsetChristina and not that of any other entity. Any offerings stated are accurate as of the posting date. Some of the offers may no longer be available.
I grew up going to La Jolla, California to visit my grandparents' house at least four times a year. It was always my favorite California weekend getaway, and home away from home. These days, I base about half the year in San Diego, and over the years, I've watched as La Jolla has transformed from sleepy retirement town into the buzzing, chic city it is today. All while still maintaining its relaxing, laid-back Southern California vibe. For locals and tourists alike, La Jolla is the perfect place to spend a few days or a weekend.
La Jolla translates to 'the jewel' in Spanish, and it's easy to see why the Spanish settlers in the 1700's appropriately dubbed this stunning stretch of Pacific coastline as the jewel of California. Tucked away on the ruggedly beautiful coast of the Pacific Ocean, with its seven miles of ocean bluffs and sandstone cliffs, beautiful homes, trendy boutiques, and chic outdoor restaurants, La Jolla feels a little like Italy in California.
And life in La Jolla, like in Italy, moves slowly, calmly. As if everyone who lives here is on a permanent vacation – and that's exactly the way they like it. Lazy sea lions line the beaches, seagulls fly overhead, while throngs of surfers take on the morning swell, and moms tot their stylish families and dog on a cool coastal stroll.
Less scene-y than Malibu, and more understated than Santa Barbara, La Jolla is an amazing place to vacation for a weekend (or a week). But what are the best places to go and the best places to stay? Here is my ultimate weekend guide to La Jolla if you have three days.
Friday
Check into the Hotel La Valencia for the weekend.
As far as where to stay in La Jolla, this downtown hotel is my favorite. I love the location because you can walk so many places and its beautiful iconic pink architecture and overlooking ocean views make it a top luxury hotel in San Diego.
Grab breakfast at The Cottage, then walk over to see the seals at La Jolla Cove.
As far as where to see the seals in La Jolla, the best spot to view the seals in La Jolla is called "Children's Pool", a spot originally built as a kid-friendly beach, but has since been taken over by the adorable seals. There is a rope barrier limiting access to the sand, so be sure to watch from above and not get too close. The limited access is to protect the seals, especially during pupping months. Please keep in mind that it is against the law to disturb these beautiful sea animals!
For lunch, head to The Taco Stand – which almost always has a line, but is worth it, I promise.
After, go kayaking and snorkeling in La Jolla Cove. La Jolla Cove is a must for any visitor to La Jolla. The ocean here is part of the protected La Jolla Ecological Reserve and marine park, and it's busy with beautiful animals, from sea lions, to leopard sharks (don't worry, they're harmless!).
Saturday
Take a walk on the La Jolla Coastal Walk, or if you're feeling ambitious walk all the way along the coast from downtown to La Jolla Shores beach.
Grab lunch and drinks at Shore Rider Bar and Grill – an awesome spot right by La Jolla Shores.
Have dinner at Herringbone La Jolla – a delicious seafood restaurant in a chic, trendy, upscale setting with some of the best interior design I've ever seen – it reminds me of RH Yountville in Napa, another one of my favorite restaurants.
Sunday
Take a morning stroll to the Bird Rock neighborhood, a much-loved pocket of La Jolla just north of Pacific Beach. Stop by Windansea beach and watch the surfers!
Stop at Bird Rock Coffee Roasters, an award-winning and delicious coffee shop in La Jolla.
With your coffee in hand, head down the street to line up at the always-busy Wayfarer Bread and grab a few croissants for the morning and a loaf of sourdough bread to take home. The breadmaker here used to work at the world-famous Tartine Bakery in San Francisco, and makes the absolute BEST sourdough bread. (Now if Wayfarer could only teach me everything they know for my at-home sourdough bread recipe!).
From there, drive to Pacific Beach for the day!
Rent some bikes for the day at one of the many bike shops around the boardwalk like Pacific Beach Bike Shop. Ride your bike down the boardwalk in Pacific Beach, crossing over before the rollercoaster to Mission Beach and biking along that boardwalk as well. Stop at Oscar's Mexican Seafood for lunch.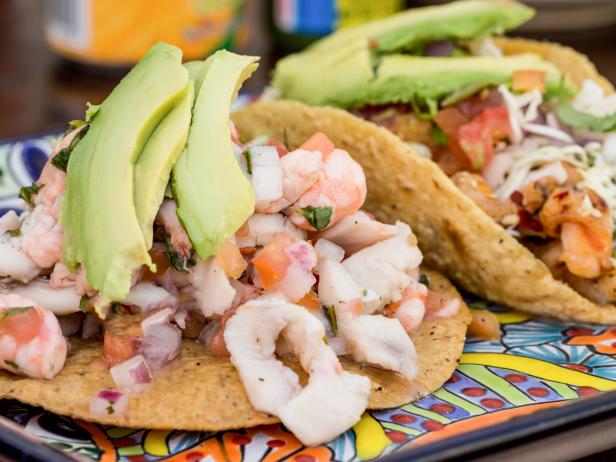 Spend the afternoon at the beach on Pacific Beach, and maybe take a surf lesson!
If surfing's not your thing, go jetskiing in Mission Bay!
Mission Bay has some great water for jetskiing, and it's so much fun.
After, grab drinks at El Prez, Pacific Beach, where you can always expect sun, crowds, and a ton of fun.
For sunset, head back into La Jolla and grab drinks and dinner at George's at the Cove on the patio, a three-floor oceanview restaurant offering three different restaurants – a casual rooftop terrace, a craft cocktail-focused gastrobar, and an acclaimed fine dining restaurant.
There you go! A perfect relaxing weekend getaway in La Jolla. Did I miss any of your La Jolla favorites? Comment them below!!
And if you're looking for a San Diego airbnb: These are my favorites!
And check out these other related posts:
The Ultimate San Diego Bachelorette Party Guide
The ultimate Santa Barbara travel guide
Where to airbnb for a month or two in the USA
The Ultimate Beach Vacation Guide
The best airbnbs for groups in Joshua Tree
'
The best all-inclusives for a honeymoon
Pin this post!