The Best Honeymoon Destinations in October
October means different things to different people. For those in the Northeast, Autumn brings the nostalgic smell of bonfires and gorgeous fall foliage. For West Coasters, it's some of the warmest weather of the year, and early October brings Indian summer and wine country harvest season. The great thing about the month of October is that you can get whatever honeymoon experience you're craving, from powdery white sand beaches on far flung islands, to cozy mountain cabins surrounded by bright oranges and reds. As the northern hemisphere preps for the longer nights to come, spring is in the air in the Southern Hemisphere. Book it straight to Australia for some snorkeling off the Great Barrier Reef, or head to South Africa and do a safari!
Here are all the best places to go on your honeymoon in October
THE BEST OCTOBER HONEYMOON DESTINATIONS
The Douro Valley, Portugal
Just outside the city of Porto is the Douro Wine Valley, where the light is soft, the air is warm, and the smell of fresh wine is in the air. This UNESCO World Heritage Site comes alive in the autumn with the wine harvest- a road trip is an absolute MUST! Stop along your way at some of the best wineries in Portugal to have tastings and delicious small plates! Wind your way through the rolling hills until you reach the Six Senses Douro Valley – where infinity pool views and delectable gastronomy awaits. If you have time, take a wine-themed sunset river cruise for the best views of the surrounding countryside.
Cyprus
Cyprus is truly a year-round destination, getting over 300 days of sunshine! This gorgeous island is known for having some of the cleanest beaches in all of Europe, plus there are incredible mountains if you ever tire of the laid back and pristine coastline. This is a great destination for active couples, after all not everyone wants a "just drop me on a beach' kind of honeymoon. One other thing I love about this October destination is the wine country!!! Cyprus has over 7 different wine routes for you to explore, toasting your marriage as you go! For luxury at its finest, a stay at the Four Seasons Cyprus is a must! Another killer option is the Parklain Resort and Spa.
Tuscany, Italy
To me, Italy will always be one of the most romantic destinations in the world, and Tuscany provides that old world nostalgic glamour. Spend your days meandering through the ancient streets of Florence visiting the Duomo and tasting gelato as you go! Or rent an antique fiat and escape the city all together- wake up to the soft yellow light of the countryside surrounded by vibrant vineyards. While you're there, you must check out the Saturina Hot Springs, people travel from all over to take a dip in the cloud turquoise water! If you've been dreaming of a romantic Tuscan retreat fit for royalty, splurge on elegant countryside living at Belmond Castello di Casole. Or maybe you want a bit more privacy at your own private countryside villa like this one.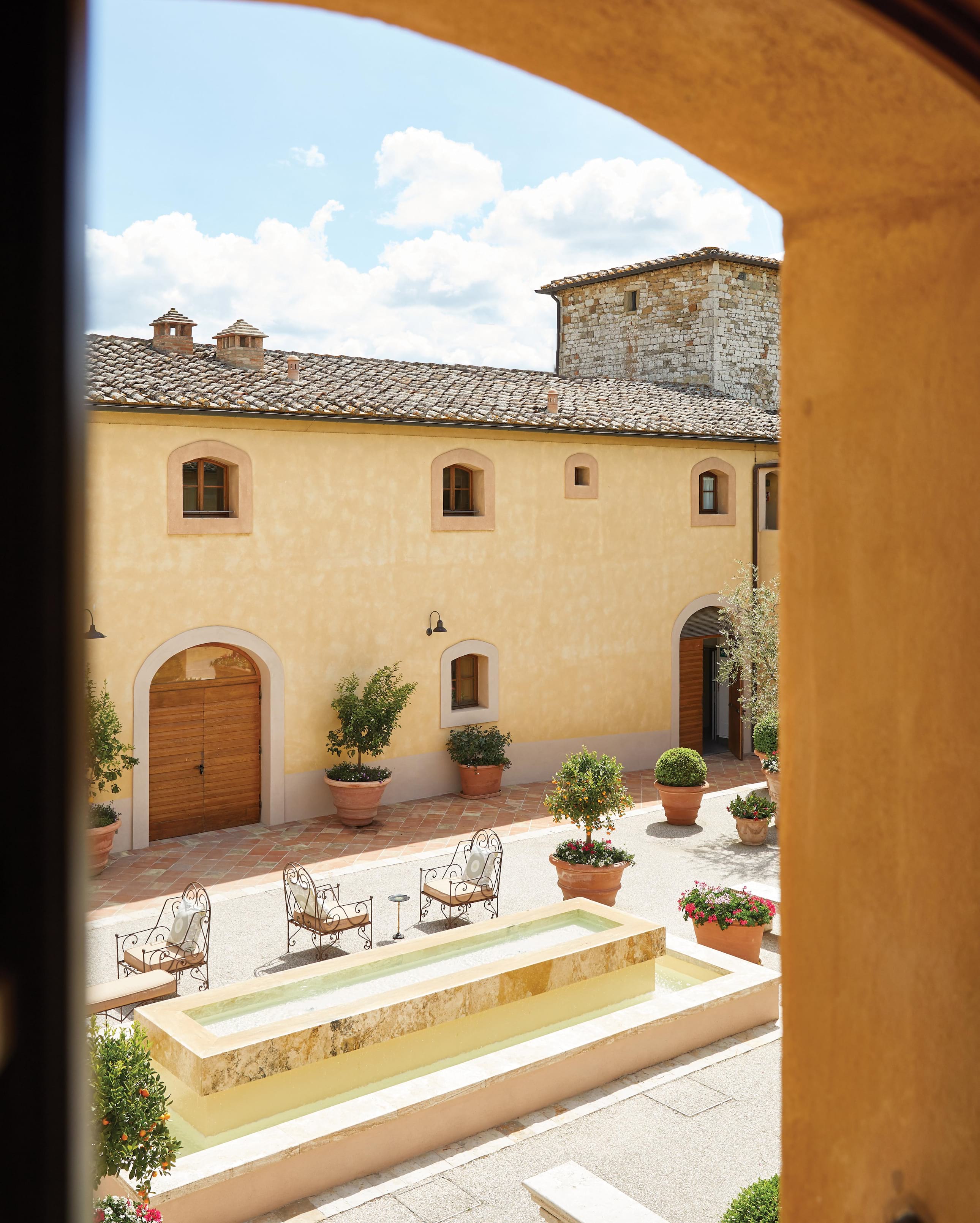 Argentina
Whether you're in the mood to relax in the rolling hills of the Mendoza wine region, or you're up for a little adventure in the dramatic snowy peaks of Patagonia, Argentina has it all! October is the beginning of spring there, and the earlier in the month you go, the fewer tourists you'll encounter. Spend a few days soaking up the vibrant city of Buenos Aires, the cultural capital of South America, where staying at the Four Seasons Buenos Aires is a must. From there, make your way to the world's largest waterfalls, Iguazu Falls! Make sure to make time for hitting the wine trails or the hiking trails (pick your poison). If you love wine like me, head straight for the Cavas Wine Lodge in Mendoza.
St. Lucia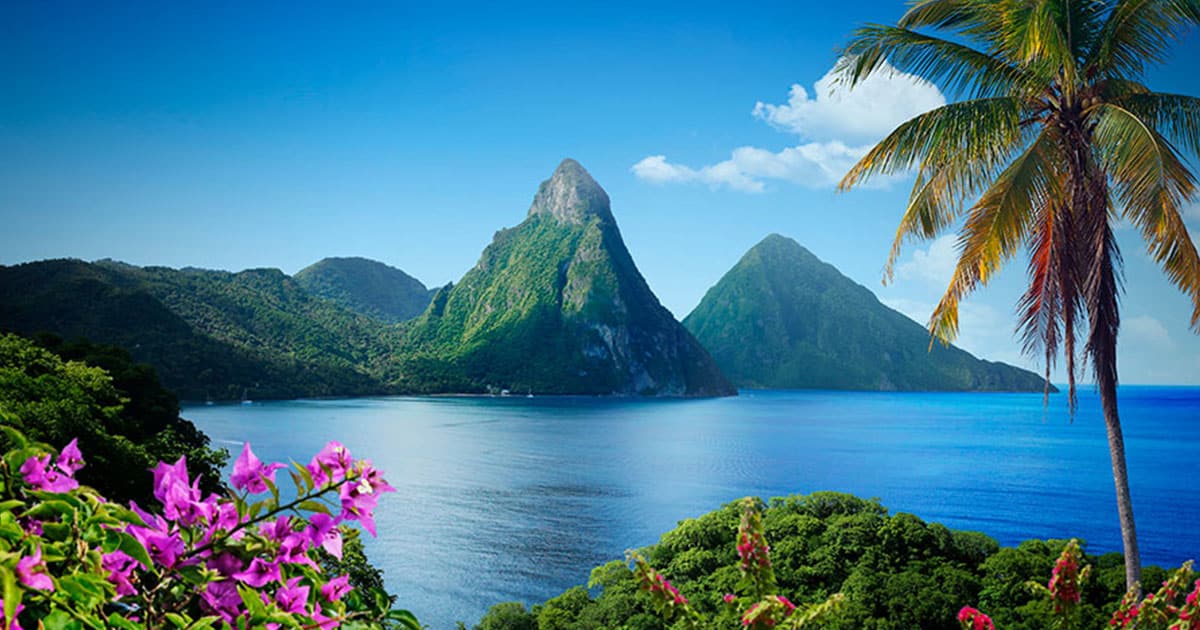 If you're looking for the perfect Caribbean honeymoon destination in October, this is it!!! The gorgeous and lush Caribbean island of St. Lucia is wonderful in October, with average temperatures of 82 degrees! Its lush rainforests, secluded coves, towering mountains and pristine beaches make this a well rounded honeymoon paradise. This island has a unique blend of French, British and Creole heritages, which makes the island cuisine to-die-for!! Hit the street food stands in the vibrant city center of Castries. Hike the island's twin Piton peaks, or sip your stresses away on Sugar Beach. Snorkel a lot, sail a little, this island really does have it all. Stay at Sugar Beach or Jade Mountain Resort!
For more accommodation options check out Where to Stay In St. Lucia!
Madagascar, Africa
Madagascar is definitely one of the more outside the box honeymoon destinations. This authentic African island sits just off the coast of Mozambique. Its isolation has kept its natural unspoiled beauty intact. With abundant and diverse wildlife, the majestic Baobab trees, thatched beach bungalows and African/Asian fusion cuisine you're in for something truly special. For the ultimate luxury experience, stay at the Miavana, for those "cast-away" meets luxury vibes. Madagascar is also a great destination to combine with South Africa – October is a gorgeous time to visit either!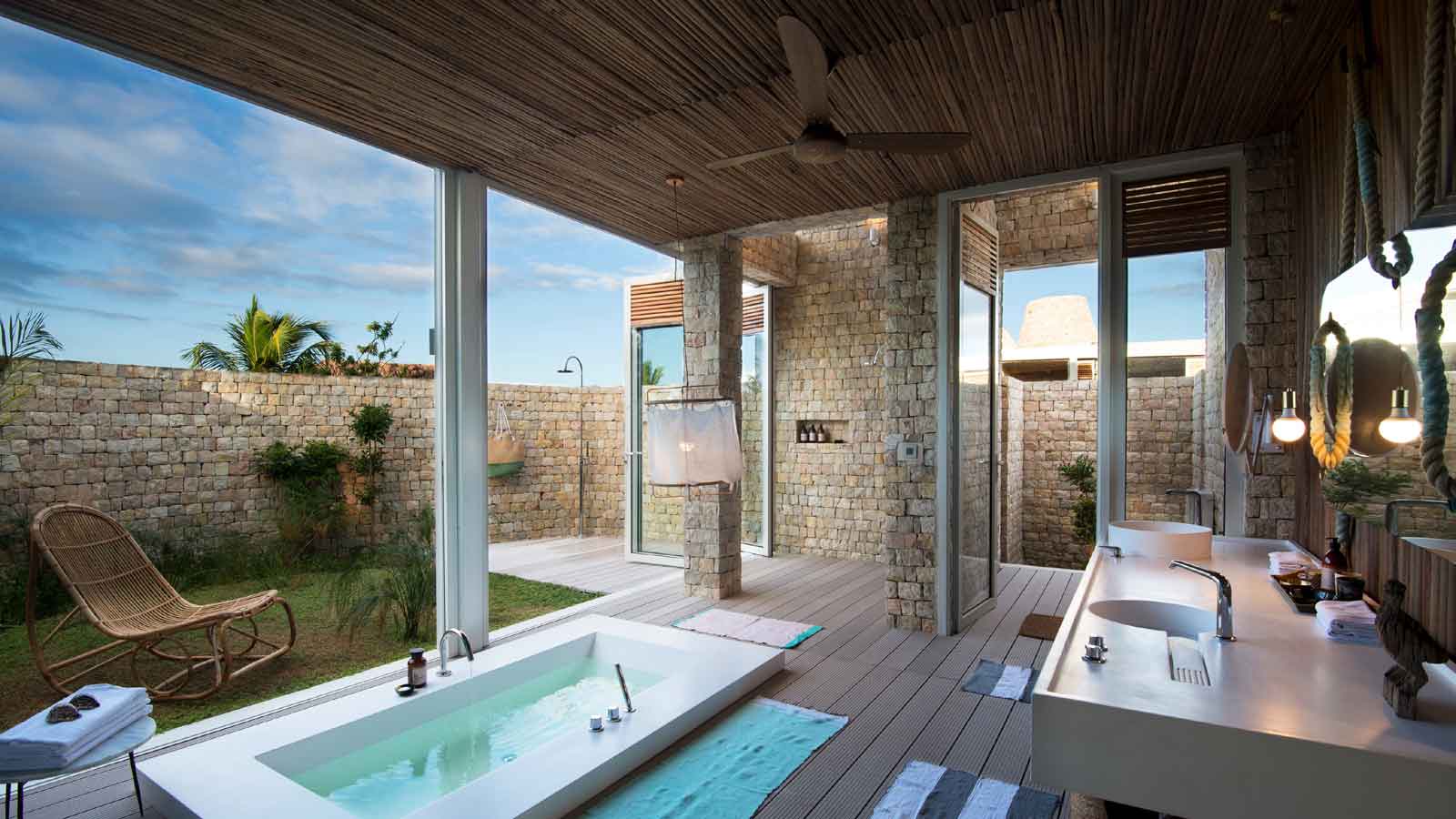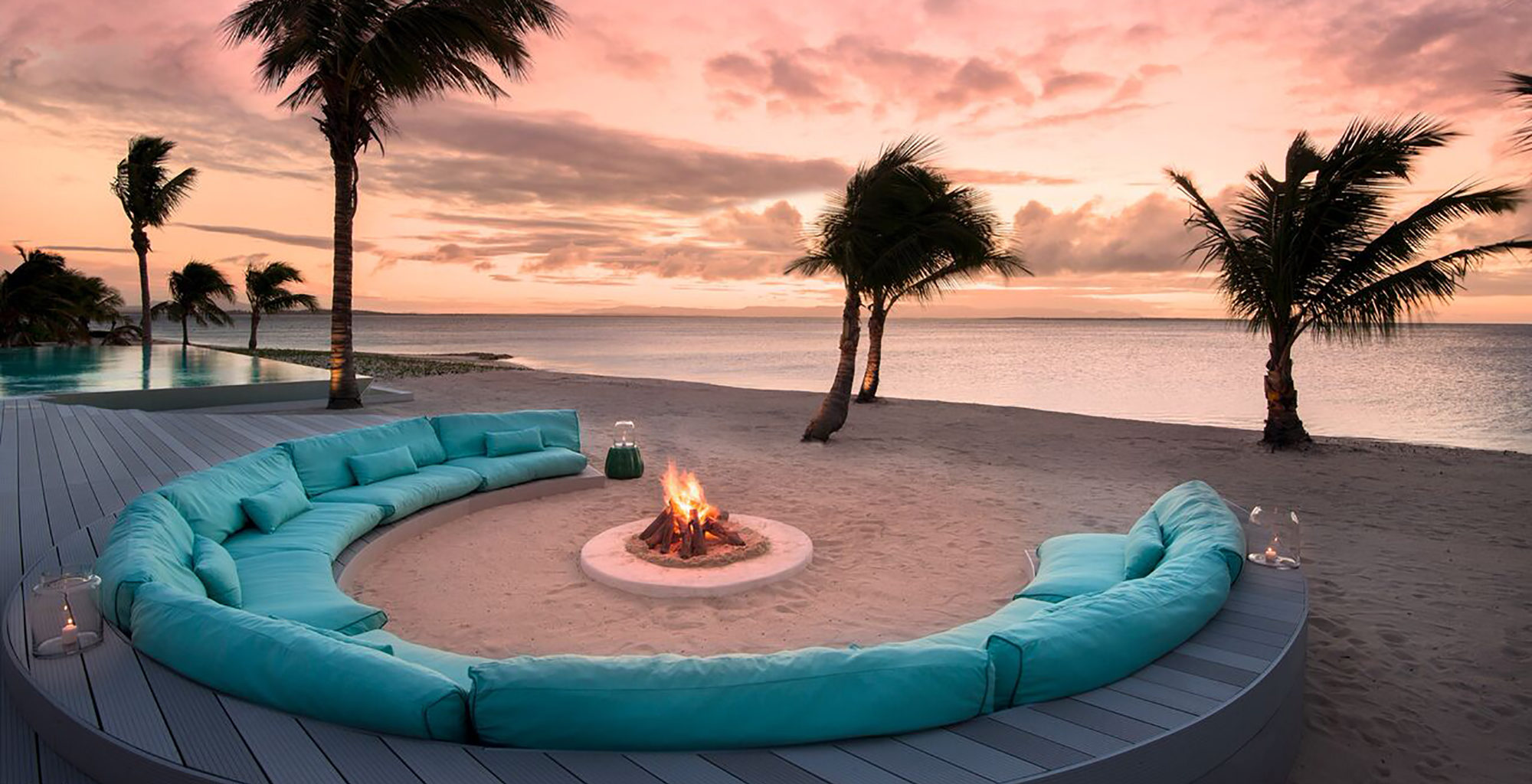 Colorado, USA
You guys know I could never pick the mountains over the beach, but that doesn't mean I don't have your back if you're a mountain person! It's hard to find a more idyllic mountain destination than Colorado. October brings that crisp mountain air, and ideal fall weather. Can't you just see that steam rising from your coffee in the morning as you take in some dramatic views?. The temperatures are still perfect for outdoor adventuring, from hiking and biking through picturesque meadows or peaks, to golf and horseback riding. Rent a car and hit all the major hot spots, stay in a secluded Cabin outside Boulder like this cozy A-frame or this beautiful cabin on the river, before heading to the luxury resorts of Vail or Aspen.
If you're looking for a unique luxe cabin experience consider the Well House Cabin, a cabin built around a small hot spring, meaning you can actually take a warm dip inside, then cozy up by the fireplace to dry off.
Don't want to spend two whole days of your honeymoon traveling? West coasters rejoice! Paradise is only a 2-hour flight away! Nestled at the southernmost tip of Baja California del Sur is Mexico's notorious party paradise, Cabo San Lucas. Easily one of my favorite travel destinations, Cabo is the perfect honeymoon destination for couples that want picture perfect beaches, high-end resorts, classic Mexican charm, the BEST food scene, and a little nightlife to top it all off! Don't miss Puerto Raiz in San José del Cabo, an outdoor foodie hub with two restaurants and a distillery, set within 13 acres of orchards and gardens. All produce is sourced onsite – including for the distillery's spirits and cocktails!
When it comes to where to stay, you'll have plenty of options but the One&Only Palmilla is easily my top choice if you're looking for one of Mexico's best luxury resorts!
Australia
Looking for a little bit of everything on your honeymoon? Australia has beaches, mountains and even outback adventures! Book a flight to Sydney and, after getting your fill of the city and its gorgeous beaches (check out my Sydney guide here), hop on a train to the Blue Mountains. The Blue Mmountains are just a couple of hours away, where hiking, waterfalls, and kangaroos are in great supply. Water lovers can't miss the Whitsunday Islands, which put you in the best possible location to enjoy the iconic Great Barrier Reef that people circle the globe to experience. Stay at the 5-star hotel Qualia in the Whitsundays, where you can snorkel, dive, swim, paddle-board, and sail all around it! If Uluru (the famous red rock that is the centerpiece of Australia's Outback) is on your bucket list, experience it the Jetset way at Logitude 131, a luxury outback camp.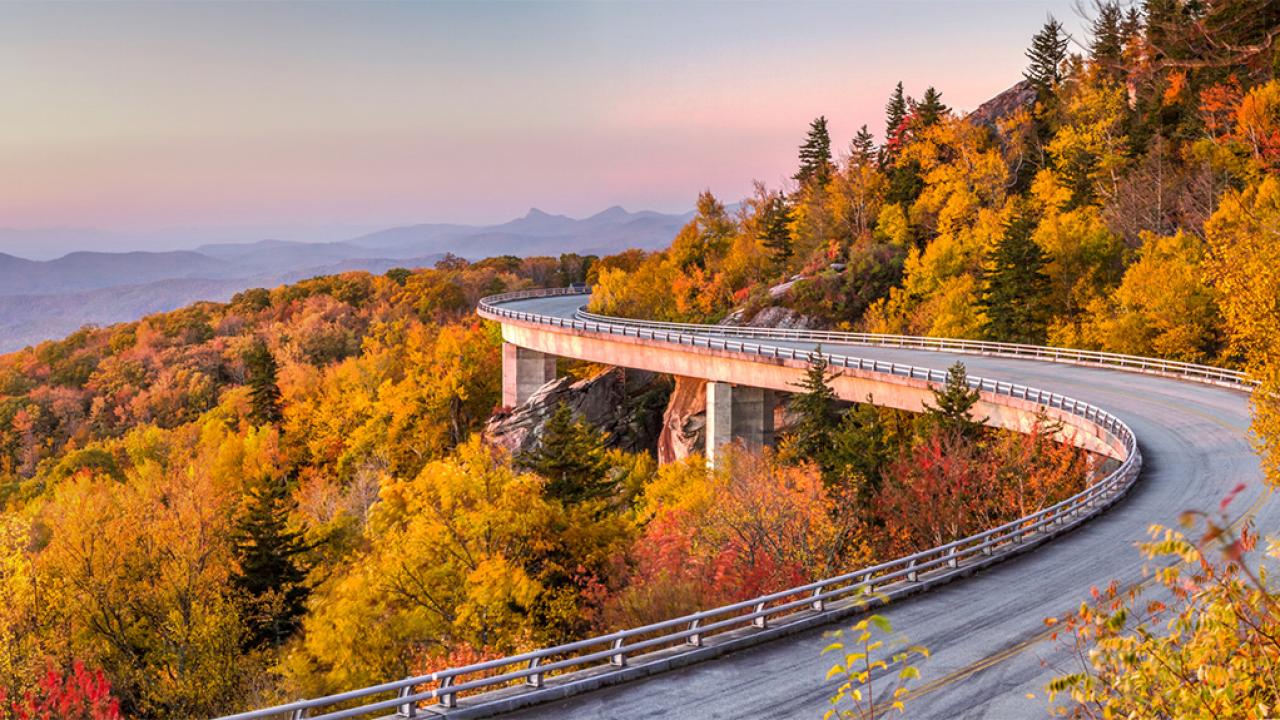 If the mountains are calling you, but you also want a foodie town and a few luxury options, Asheville is for you! At this time of year, the infamous Blue Ridge parkway is lined with rust colored leaves, scattered vineyards and abundant apple orchards. The fall vibes are ON POINT. You'll have plenty of sunshine for apple picking, wine tasting, and waterfall chasing. The cool evening temperatures are perfect for snuggling up around a bonfire, or sipping champagne from a hot tub with a view!
Enjoy world class meals at Curate, Andaz and Jargon or stick to the casual classics like Biscuit Head and Hole Doughnuts.
If you're like me and want the luxury mountain experience, stay at the Biltmore Inn on the incredible Biltmore Estate or be like the Obamas and head to the Omni Grove Inn. For a more secluded mountain cabin experience try this adorable VRBO with a hot tub to boot!
The Big Island, Hawaii
If I'm being honest, there is never a bad time to visit the Hawaiian Islands. That being said, October is definitely one of the best times to go. The summer tourists have trickled away, leaving more room on the beaches for you and your boo. The temperatures drop just about as much as the prices do, from 86 degrees to 82 degrees LOL. The Big Island is great for couples that are looking for a laid back vibe but also want a bit of adventure (like seeing real lava flowing form the volcano!). In my opinion, there is no better place to stay than the Four Seasons Hualalai. Get your resort/spa/golf days in and then from there take an epic road trip around the whole island (there is only one major road that loops around), where you'll hit the volcano, the waterfalls in Hilo, the infamous volcano and the lush rainforests!
Check out these other related blog posts!
The best white dresses for a bride-to-be
How to plan the perfect honeymoon
The Ultimate Beach Vacation Packing Guide
The best getting ready pajama sets for bridesmaids and the bride
The best matching couple swimwear
The Ultimate Honeymoon Packing Guide
The best luxury resorts in the world