The Best Designer Diaper Bags You Need for Your New Mom Life
Let's face it: carrying an overflowing diaper bag everywhere you go isn't the most glamorous activity any of us mamas has ever done! But, being a mom, you do have to tote around diapers, wipes, pacifiers, sound machines, and a million other things your baby needs (check out my go-to list of what's in my diaper bag in this post!), you might as well do it in style, am I right?! When it came to choosing my diaper bag, I found there weren't enough round-ups of actually-chic diaper totes and bags versus the thousands of Amazon cargo-bags that just aren't my style. So I decided to round-up of the best designer diaper bags on the internet! Here are the top designer diaper bags that you need in your new mom life (PS — don't forget to send this link to your hubby so he can get ideas for your push present!! 😉)!
Obsessed with the natural beachy color of this tote from YSL!!
This Chloé canvas diaper bag is SO gorgeous and comes with a portable diaper changing pad as well as a separate zipper pouch!
So sleek, so chic!
I love that this Fendi diaper bag has so many zippers and compartments. There's a place for everything!
I feel like Kim K would totally carry this diaper bag. I mean, she is the modern face of Balenciaga!!
This fabulous tote also comes in a light beige as well as black!
Love the simplicity and modern lines of this design. The fabric is flexible, so you can fit a ton in this tote!!
This Burberry diaper bag comes with an adjustable/removable strap AND a changing pad!
Multiple strap options = ultimate ease for mama!
Loooooove that this can either be a regular shoulder purse OR a crossbody-style tote bag!
If you are having a girl, you NEED this pink tote from Givenchy!!! Someone, please take one for the Jetset team and buy this!!
If your mom aesthetic is all neutrals, this is the diaper bag for you!! And imagine it with these Chloé sandals to match — how stinking cute?!
Taking baby to the beach? Grab this Fendi towel bag for all of the things! This diaper bag is 100% cotton and machine washable (which is a must since you will inevitably find sand inside after a long day by the sea!).
This is a more affordable option that still gives you that luxury designer look. Comes in six different colors!!
I recently got this beautiful tote bag that has become my diaper bag/catch all for flights! It fits SO much, and looks super chic. I love the woven look – and it's a great price point at under $400! Highly recommend.
Beis Work Tote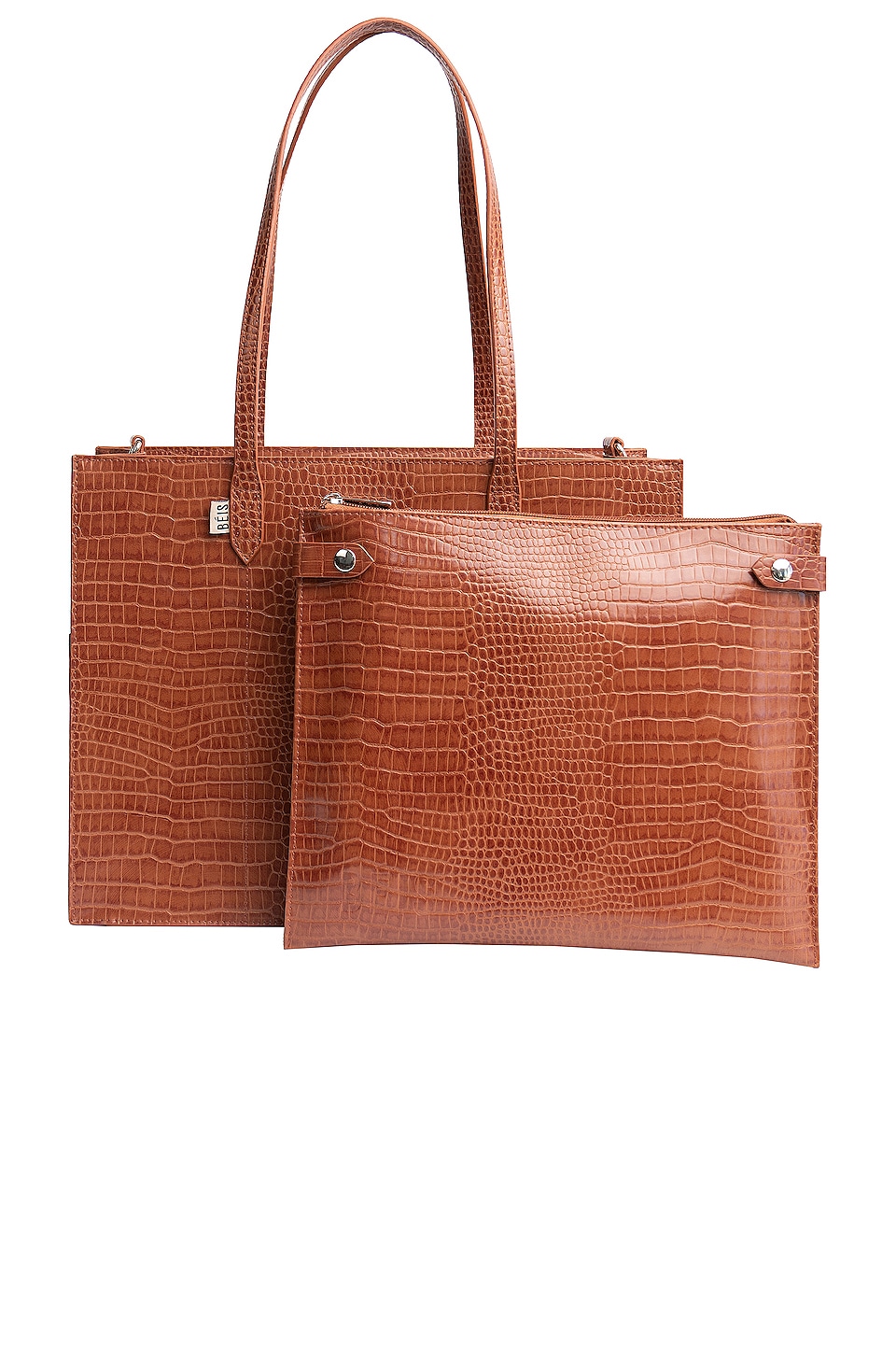 Multi-use pockets, magnetic snap closure, and a built-in changing pad. What more could a mama dream of in a diaper bag?!
When I think of a designer diaper bag, this is what immediately comes to mind! Stick in one of these tote bag organizers from Amazon, and you've got the ultimate luxury-meets-functional diaper bag.
I love a backpack diaper bag. Not only does it keep your hands/arms 100% free, but it is also easy for dads to carry around!
If Gucci is your go-to, you'll love this diaper bag!
Just when I thought I couldn't possibly love REVOLVE more… they come out with this super chic diaper bag!!! I'm obsessed!
This one screams "vacation diaper bag" to me!! I would LOVE to carry this diaper bag in Bora Bora or Anguilla… where would you take it?!
Another perfect bag for mama and baby on vacation! This one is called the "sunshine bag," which is so fitting!
Whether you are going to brunch with your girlfriends or to dinner with your hubby, this is the perfect chic diaper bag to bring along for baby! This beauty also comes in black!!
The chain detail on this tote is 😍
Luxury Diaper Bag Inserts and Organizers
Don't forget to grab one of these tote inserts to keep everything neat and organized!!
Comes in blush or black!
This option is both chic and affordable. Under $40!!
I looooove Stoney Clover, and this diaper bag insert is a great addition to my collection!
Another great Amazon find. This one comes in four different colors — nude, black, grey, and hot pink.
Loving these clear bags! I feel like these would be super convenient when you are looking for something in a hurry since you can see through them and separate things more!
Check out these other blog posts: