What to Gift a Friend Who Loves Wine (Besides Wine!)
Here are a bunch of awesome creative gifts to get a friend who loves wine (besides wine, which is always a good idea)
Each Brumate gift set includes a triple-insulated 25oz wine canteen and two 14oz wine tumblers designed to keep your drinks at the perfect temperature from the first sip until the last. I love these for the beach to keep my white wine or rosé chilled! There's no metallic taste and they're perfect for travel.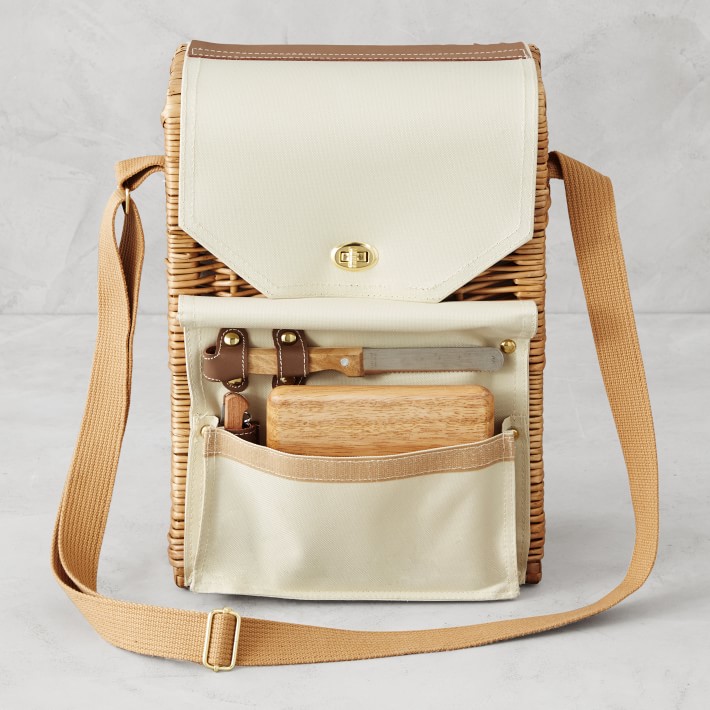 How cute is this wine & cheese basket bag? When the founders of this company couldn't find high-quality picnic baskets for their wine and cheese shop, they decided to make their own. Picnic Time's European-style insulated canvas and willow basket is equipped with a comfortable shoulder strap and all the tools you need, plus room for two wine bottles. The chic set includes picnic basket, waiter-style corkscrew, cheese knife and cutting board.
Good Vines Only sweatshirt
This beautiful dress is inspired by Napa Valley – and even has little grape vines in the print! This is the perfect creative gift for a girl who loves wine, and has great style. It's the perfect dress to wear wine tasting and the chic ruffled straps was designed with vines and wine in mind, but it can be worn anywhere they'll want to toast a glass.
I love this gift because one of my favorite things to collect is wine corks! I write the occasion (and date) we drank the wine on them so we have a collection of our most special celebrations, from wine corks from our wedding day, to the first bottle of wine after we brought our baby home, to our first night in the new house, etc. etc. This is such a great way to display all those memories!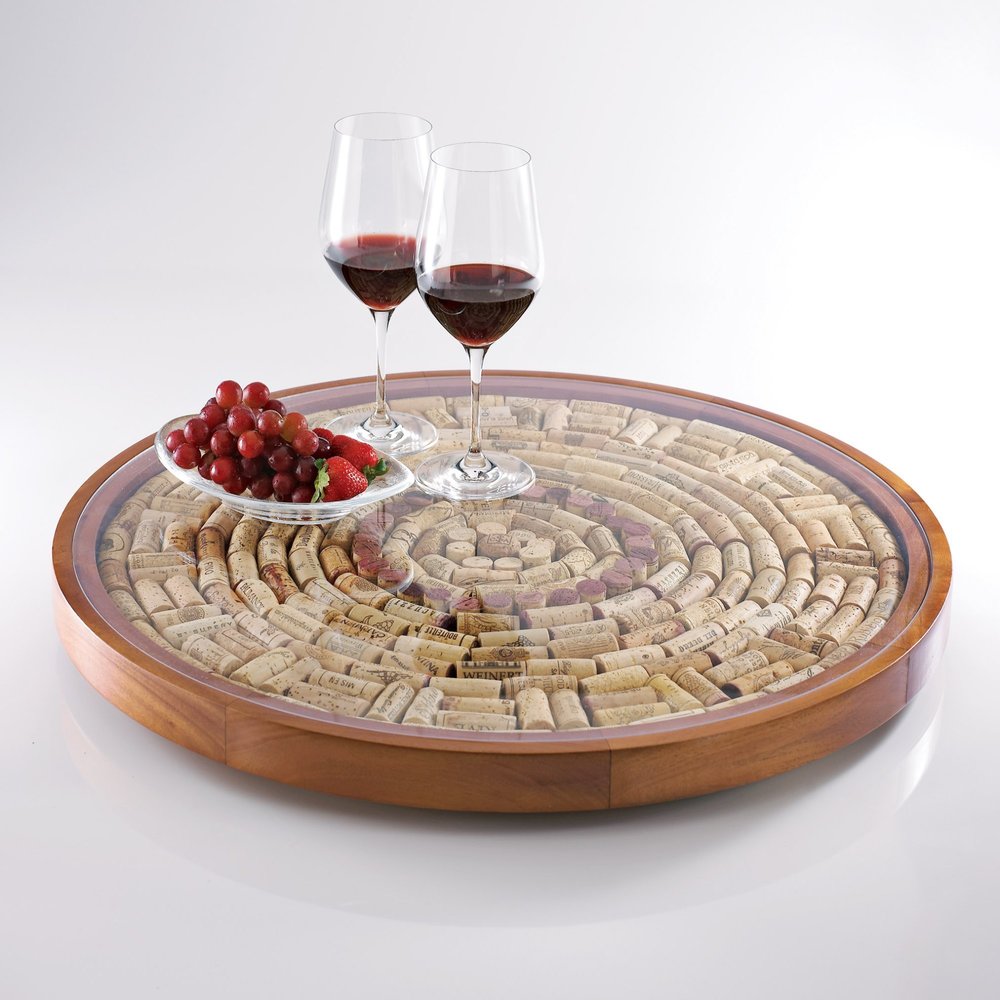 Every wine lover needs a Coravin – which is a genius tool to open a nice bottle of wine without ever having to actually open the bottle! Since wine loses its freshness when exposed to air for too long, those who typically only drink one or two glasses of wine at a time need a preservation system. This tool preserves freshness, flavor and bouquet of your favorite wine.
Most fancy restaurants use them, and everybody with a nice wine cellar should be using it!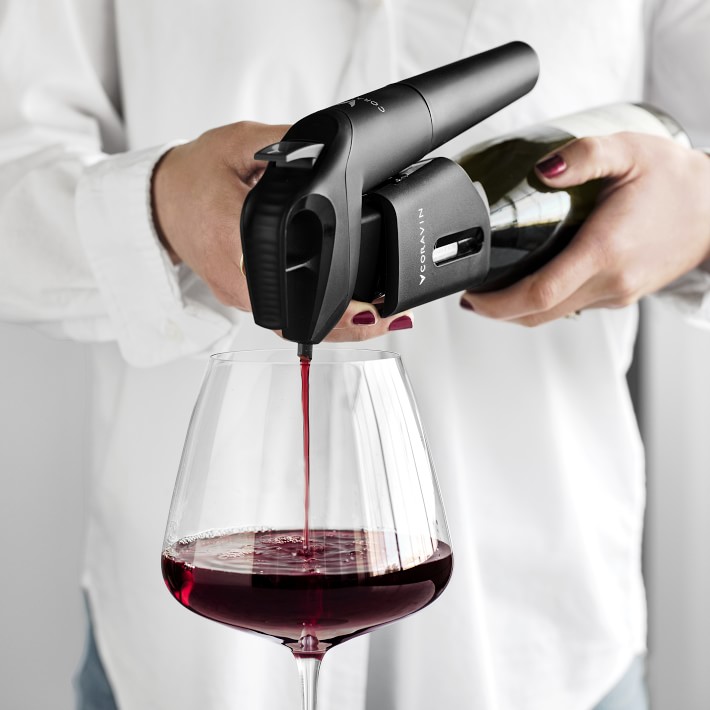 These insulated glasses keep your wine cool, but also have a glass liner so that you're actually drinking out of glass! I love these! You can even customize with a laser-engraved logo, monogram or name!
A Re-Wined Candle
A pretty candle is always a great hostess gift, gift for a friend, or gift for anyone, but it's even better when it's a handmade candle from Rewined. These candles are handcrafted in South Carolina. The soy candles are poured in recycled wine bottles, making them both beautiful and sustainable!
How cute is this "Stay at Home Somm" hat? I'm obsessed and wear mine all the time.
Pretty Stones that Keep White Wine Cool
If they're a white wine drinker like me, these stones are GENIUS.
How pretty are these colored wine glasses? They come in a bunch of different colors. Every wine lover could always use some more glasses in their collection, and these are some of my favorites.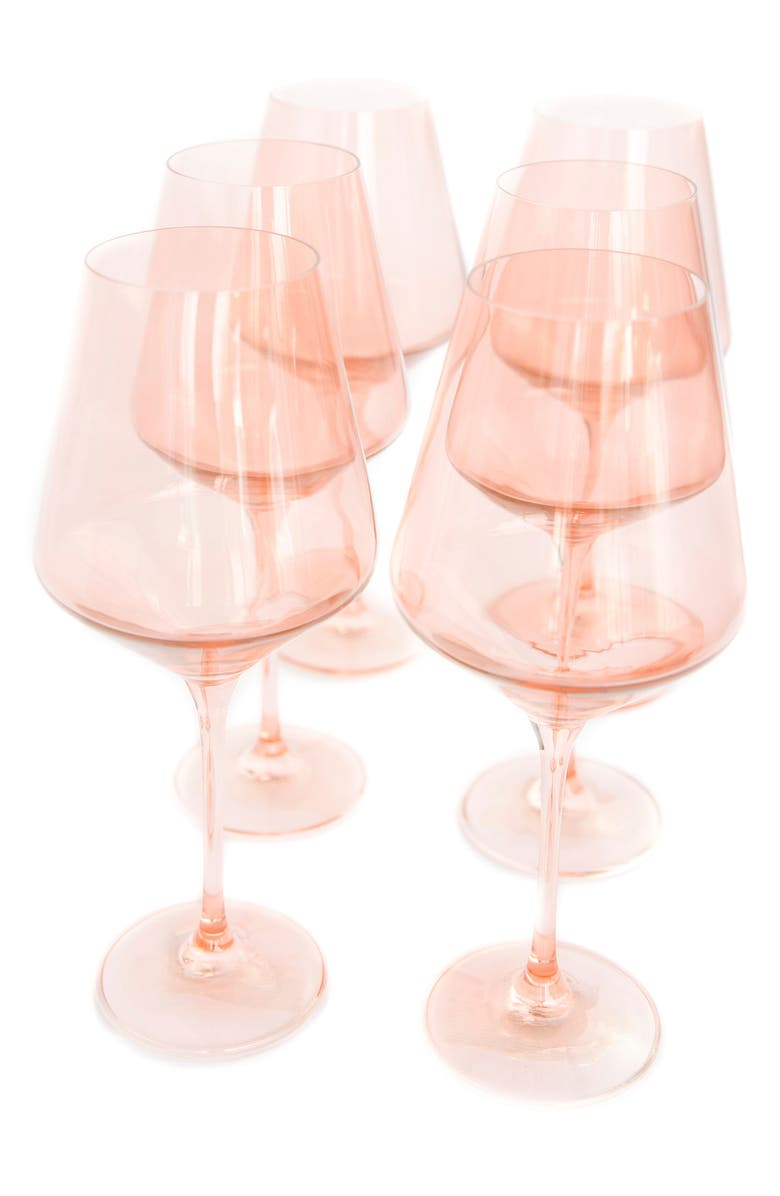 If you know someone who has a wine bottle that is special to them, a personalized wooden wine box to store it in is the perfect gift! This Etsy seller has several different stains and fonts to choose from.