The 10 Hottest Hotel Openings of 2022
Looking for the hottest hotel openings next year? Not only are these the most anticipated hotel openings of 2022, but each of these incredible luxury hotels is set in a unique, bucket-list-worthy destination (your 2022 vacation planning just got a whole lot easier!). These are the kind of hotels to plan your whole trip around. In this list, you will find a revamp of the oldest hotel on the glamorous Isle of Capri, a Montenegro Aman Group debut, and so much more!
A long-awaited Aman hotel will finally be arriving in the heart of Manhattan, located on the corner of 5th and 57th. In addition to the 83 perfectly curated rooms (with their own on-suite fireplaces), the Aman New York will also open with 22 full-service residences. Guests will be privy to the hotel's luxury amenities, which include their three restaurants, a jazz club, and, arguably the best part, the notorious Aman Spa! The spa itself will span three stories, its centerpiece being the dramatic 60-foot indoor swimming pool, surrounded by fire pits and day beds. It's the perfect city sanctuary! When it comes to the dining experience, no detail is left to chance. There will be two signature, on-site restaurants: Arva, the lively and authentic Italian restaurant, and Nama, Aman's interpretation of Japan's washoku dining tradition. They also have a separate WINE BAR (sign me up!).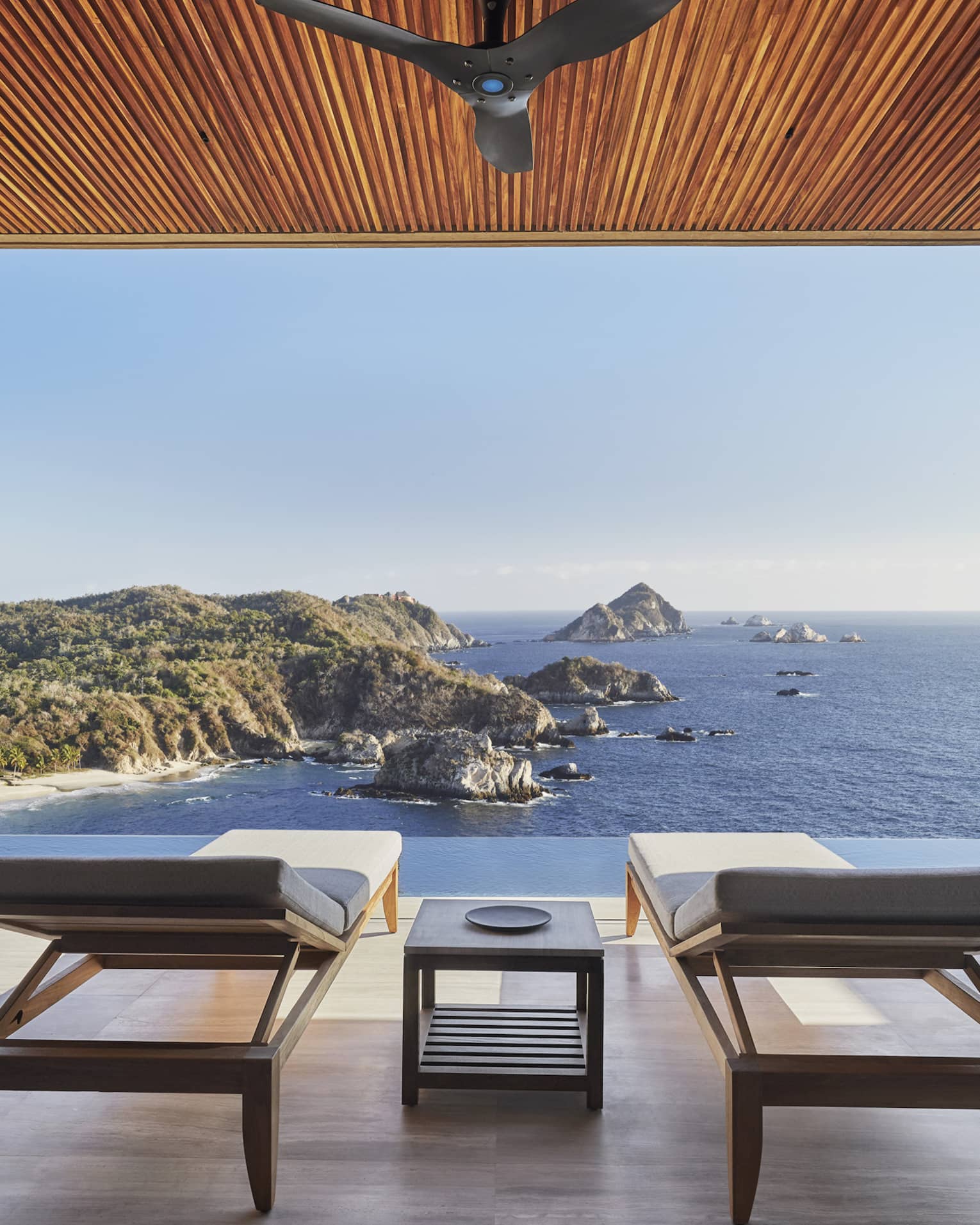 Further down the Pacific coastline of Mexico past Puerto Vallarta sits the newest addition to the Four Seasons Resort's collection. The Four Seasons Tamarindo is perched up on the cliffside, nestled amongst the lush forest overlooking the untouched coastline. What sets this location apart from its counterparts is that it sits on the private peninsula of a natural reserve spanning 3,000 acres. With six kilometers of private coastline, three swimmable beaches, and various hidden snorkeling coves, this is the seclusion and nature-centered relaxation you've been dreaming of! Focus on self-care at their organic spa, alternating between the hot and cold plunge pools, followed by nature hikes and a restful day at the beach with family. There is also a championship golf course onsite!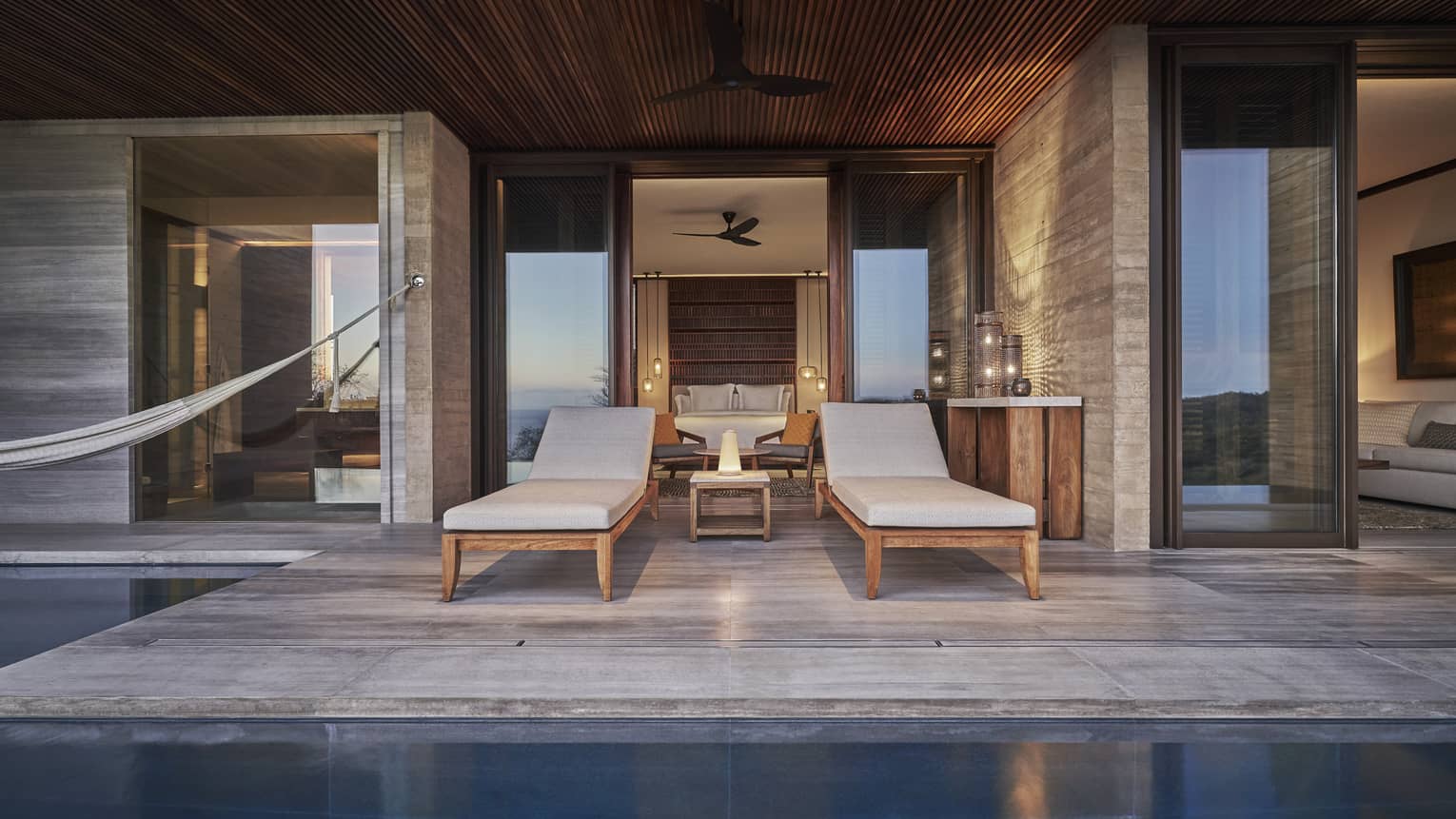 Set in the untouched enclaves of Buahan, Bali, this resort offers the unique experience of a hotel with no walls and no doors! This open concept design is meant to put guests in communion with the nature that surrounds them. There are 16 unique and secluded villas designed to blend into the jungle, each boasting its own pool and mountain views. By day, hike the surrounding mountains like Mount Batur (with volcano views), or immerse yourself in one of the resort's signature cultural experiences. By night, enjoy traditional Balinese cuisine followed by a soak in your jungle hot tub! Their spa treatments use the ancient healing wisdom of the island, implementing unique herbs and techniques to provide guests with the ultimate wellness experience.
Janu is a new hotel concept by the Aman group with a location in Tokyo opening in 2022! The hotel is rooted in the Aman values of impeccable design and uncompromised service while putting an extra emphasis on wellbeing and community. Janu is on the gorgeous coastline of the Adriatic Sea and is set to open in time for summer 2022. Montenegro is somewhat of a hidden gem, with pristine turquoise waters, untouched natural landscape, numerous hiking trails, the Bay of Kotor, and, of course, flavorful sea-inspired cuisine. Enjoy the European summer sun (and all of the activities that come along with it), followed by rejuvenation at the world-class Janu spa. What could be better??
Find seclusion in Camelback Mountain while still being close to all the action of Scottsdale! The Ritz-Carlton Paradise Valley embraces the playfulness and grader with their latest hotel. You'll find a magnificent 400-foot pool as the centerpiece, surrounded by luxury suites, secret gardens, and citrus groves. This desert oasis offers helicopter rides, hot air balloon excursions, high-end spa treatments, and some of the best service out there. Hang out at their tequila and Mezcal bar, or get your party on in the buzzing city of Scottsdale.
Opening in September 2022, the Waldorf Astoria Cancun is the newest luxury addition to the Cancun coastline and Hilton's high-end hotel portfolio. So if you've been saving up those Hilton rewards points, this might just be worth the wait for the 2022 winter escape!! The property is set on 100 acres of coastline, and it will have five on-site restaurants. The signature Waldorf Astoria spa and a palm-lined beachfront infinity pool are also features of this unique property! Rooms during high season start around $600 per night.
Arrive in style, AKA by seaplane, to this private island oasis in the northern part of the Maldives archipelago. The Emerald Faarufushi is a five-star all-inclusive resort offering the best of the best over-water bungalows, fine dining, water sports/excursions, and world-class spa treatments! Each over-water bungalow is finished with warm, modern tones and has its own infinity pool (we expected nothing less). The best part about this island is that it is surrounded by a gorgeous 100-hectare lagoon with one of the finest coral reefs in the Maldivian ecosystem, perfect for snorkeling or diving!
Modern elegance meets mountain charm in the newest Park City ski-in ski-out resort, The Pendry. Nestled at the base of Canyons Village, steps away from the chairlifts, they will open their doors just in time to kick off the 2022 ski season! They will be offering the area's only rooftop bar and lounge (perfect for taking in the sweeping views during those Apres ski afternoons). The sprawling spa and fitness center are fit for kings and queens. After a long day out on the slopes, you can indulge in the steam room or whirlpool, or just go ahead and treat yourself to a hot stone massage!!
Six Senses – in FRENCH WINE COUNTRY? Sign me up. Just a 90-minute drive south from Paris, Six Senses (one of my favorite resort brands in the world) is set to open its newest resort in the village of Saint-Laurent-Nouan in France's Loire Valley next May! The Loire Valley is renowned for its sprawling, pristine countryside landscapes scattered with intricate chateaus, its historical medieval towns, and most importantly, its award-winning wines! Guests will have private access to the Les Bordes Golf Club, one of the most prestigious in the world! Other estate activities besides wining and dining will be horseback riding, biking/walking trails, a private swimming lake with a beach, and tennis! They will have their own on-site organic farm for their restaurants, adding to both the flavor and sustainability of their menus! You can expect top-of-the-line gastronomy and signature spa treatments! This hotel is the perfect countryside sanctuary after a few days in the bustling city center of Paris!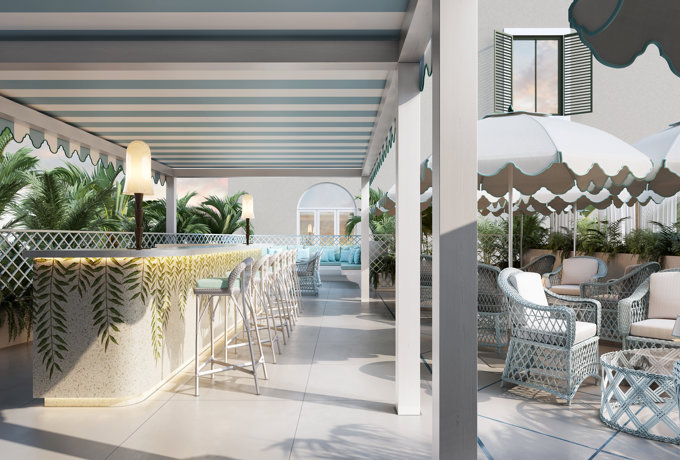 This hotel is actually the oldest hotel on the island. Yes, that's right, The Oetker Collection Hotel Group is taking Capri's oldest and finest hotel and doing a complete renovation, turning it into an immaculate 50-room and suite luxury destination!! The Oetker Collection prides themselves on creating not just luxury hotels, but "masterpiece" hotels. This hotel, in particular, is based on the theme of "La Dolce Vita," so you know they are going to pull out ALL the stops!! They are starting with a rooftop bar, its own beach club, new pool deck, and spa (not to mention its ideal location just steps away from the famous Piazzetta). It's in the heart of Capri, where you have easy access to all the best boutique shops, beach clubs, and fine dining restaurants.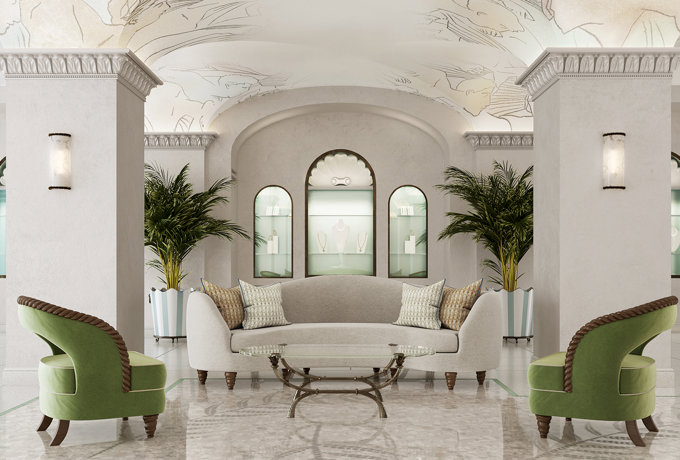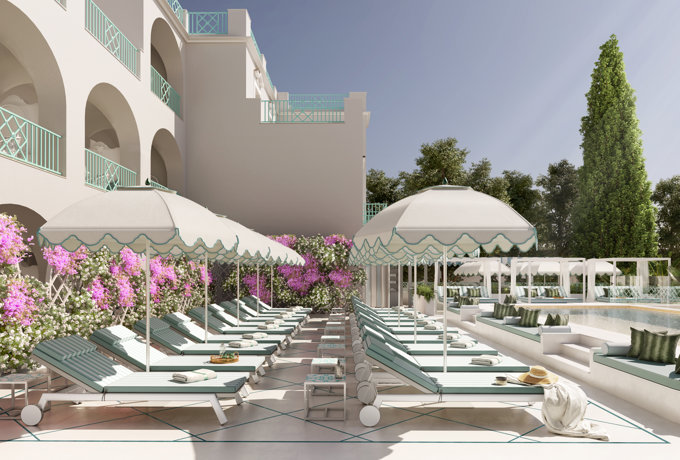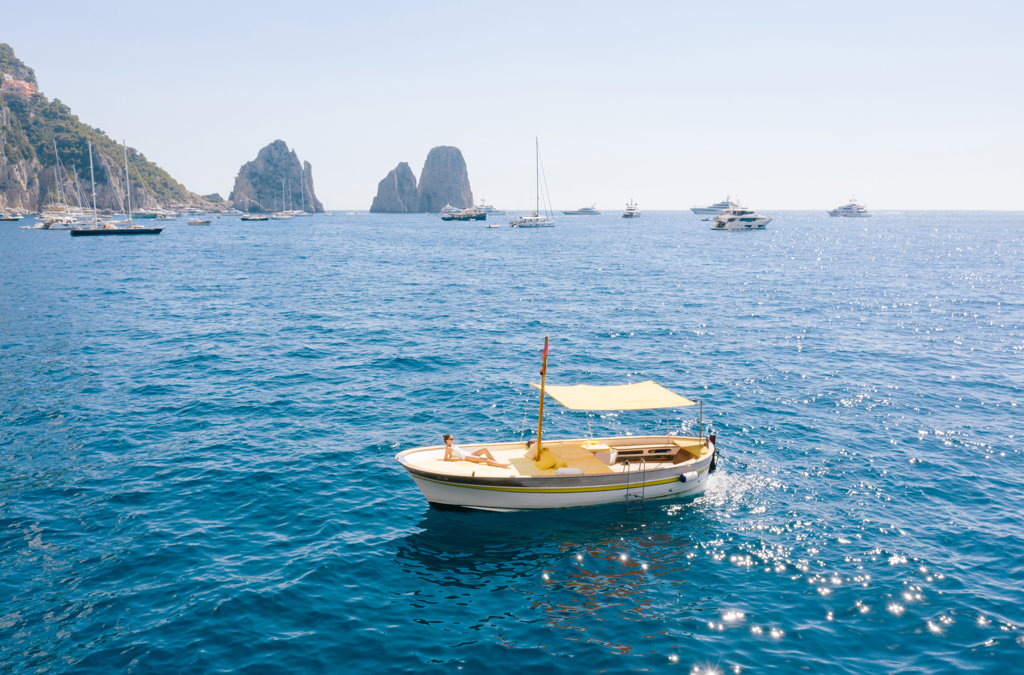 Six Senses Ibiza, Spain
Another Six Senses opening next year that I can't wait to try! The Six Senses Ibiza, carved into a rugged cliffside and sprawled over 20 secluded acres, with the Six Senses signature focus of wellness and sustainability, brings a sense of much-needed zen and tranquility to the hip island.
The 116 suites all feature stunning Balearic Ocean views. But come for the views, stay for the spa: the spa offers everything from cryotherapy to infrared saunas — there's even an in-house shaman to help guests enhance their spiritual well-being (yes, please).
Check out these other blog posts