Everything you Need to Know about Staying at the One&Only Mandarina in Mexico
Staying in the One & Only Mandarina was nothing short of a dream. Located just a 45 minute drive from the Puerto Vallarta airport, this new development is all about connecting with nature and the incredible natural beauty of this area of Mexico.
The all-new One&Only Mandarina is a luxurious beachfront resort in Mexico featuring 105 jaw-dropping standalone treehouses and villas elevated above the canopy and perched on the cliffside, all designed for a beautiful blend of indoor and outdoor living with outrageous views of the ocean, the surrounding Sierra del Vallejo mountains, and the Puerto Vallarta area's gorgeous rainforest.
The rooms at One & Only Mandarina
One&Only Mandarina Room:
One&Only's rooms are ideal for the nature lover. They are modern jungle treehouses stilted up 40 feet in the air!!! One of my favorite things about this resort is the way each modern treehouse villa was constructed to blend in seamlessly with nature. The O&O hashtag is #NatureUnspoiled and it's easy to see why – the natural beauty and connection to nature here at Mandarina is so special, and the feeling waking up surrounded by birds chirping and crashing waves, sipping your coffee poolside, at your ocean-view jungle treehouse? Unbeatable.
View this post on Instagram
The vibe at One & Only Mandarina
One&Only Mandarina in three words: Secluded, Isolated, Connecting with nature
The vibe at One&Only Mandarina is very romantic for Mexico honeymooners, or anyone looking to disconnect and hide away amidst the trees in one of their striking villas and ocean-view treehouses. You can spend days watching the sun rise, enjoying a treatment in the hidden rainforest spa, or hiking to La Abuela. While there is a ton to do right there on property, it is less a vacation where you are out exploring the nearby area, and more a vacation where you are enjoying everything that Mandarina has to offer.
The Food & Drink at Mandarina
My favorite cocktail bar was the treehouse cocktail bar – you must go here at sunset! For dinner, I loved all of the restaurants and recommend trying them all.
Alma Restaurant is the destination for more casual farm-to-table dining. The Jetty Beach Club, located on the resort's private beach, serves fresh seafood grilled to perfection over charcoal. Loved this for lunch. The Treetop, serves up classic cocktails complimented by the fantastic views of the jungle and coast. And don't miss the coastal-inspired restaurant Carao by Enrique Olvera, where any meal usually begins with fresh ceviche starters and ends with homemade cinnamon buñuelos (YUM).
And the Italian restaurant at the Canalan Beach Club was EASILY my favorite meal – order the truffle pasta!
The Service at One & Only Mandarina
Butler service is only a call away, and they can transport you via golf cart to any location you want on the property. We also enjoyed walking, to get some exercise!
Pools at One & Only Mandarina
There are multiple STUNNING pools at Mandarina to explore, from the 2 infinity pools on property, to the ones in your suite, to the one at Canalan Beach club.
The Beach at One & Only Mandarina
Is the beach at One & Only Mandarina swimmable?
Yes!! The beach at One & Only Mandarina is swimmable, which makes it a big winner over some luxury resorts in Mexico's other resort-town Cabo San Lucas which tend to not have swimmable beaches.
Activities at the One & Only Mandarina
Do you leave the resort?
At the One&Only Mandarina, activities range from hiking, biking, surfing, cooking classes, and their Mandarina Polo & Equestrian Club. You tend to not leave the (sprawling) resort property while you're here because there is so much to do, but you could if you wanted to. There's not a super close nearby town or anything like that to explore (unlike Punta Mita, which has restaurants, shopping, and a little town nearby)
How to Get Jetset Perks When Booking the O&O Mandarina
For perks like the below, fill out this contact form and be sure to use the referral code "JETSETCHRISTINA" if you use my referral, my agency partner will reach out with more information and can help book you with all kinds of fun perks (at no extra cost to you, and they don't charge a fee to book!)
Upgrade on arrival, subject to availability
Daily full breakfast for two guests per bedroom, served in Alma Restaurant
$100USD equivalent Resort or Hotel credit utilized during stay
Early Check-In / Late Check-Out, subject to availability
Complimentary Wi-Fi
The Clientele at One & Only Mandarina
Mandarina was very honeymoon-ey feeling (couples keeping to themselves, individual beach cabanas, etc!) I loved it for a Mexico honeymoon because it feels like Bali, but so much closer!
What to wear at One & Only Mandarina
Packing for a trip to Mandarina is so fun.The vibe is chic resortwear, and you'll want to break out your best beach and jungle ready outfits. Here are some of my favorites for a Mandarina vacation:
Use the code JETSET for 20% off on these sun hats!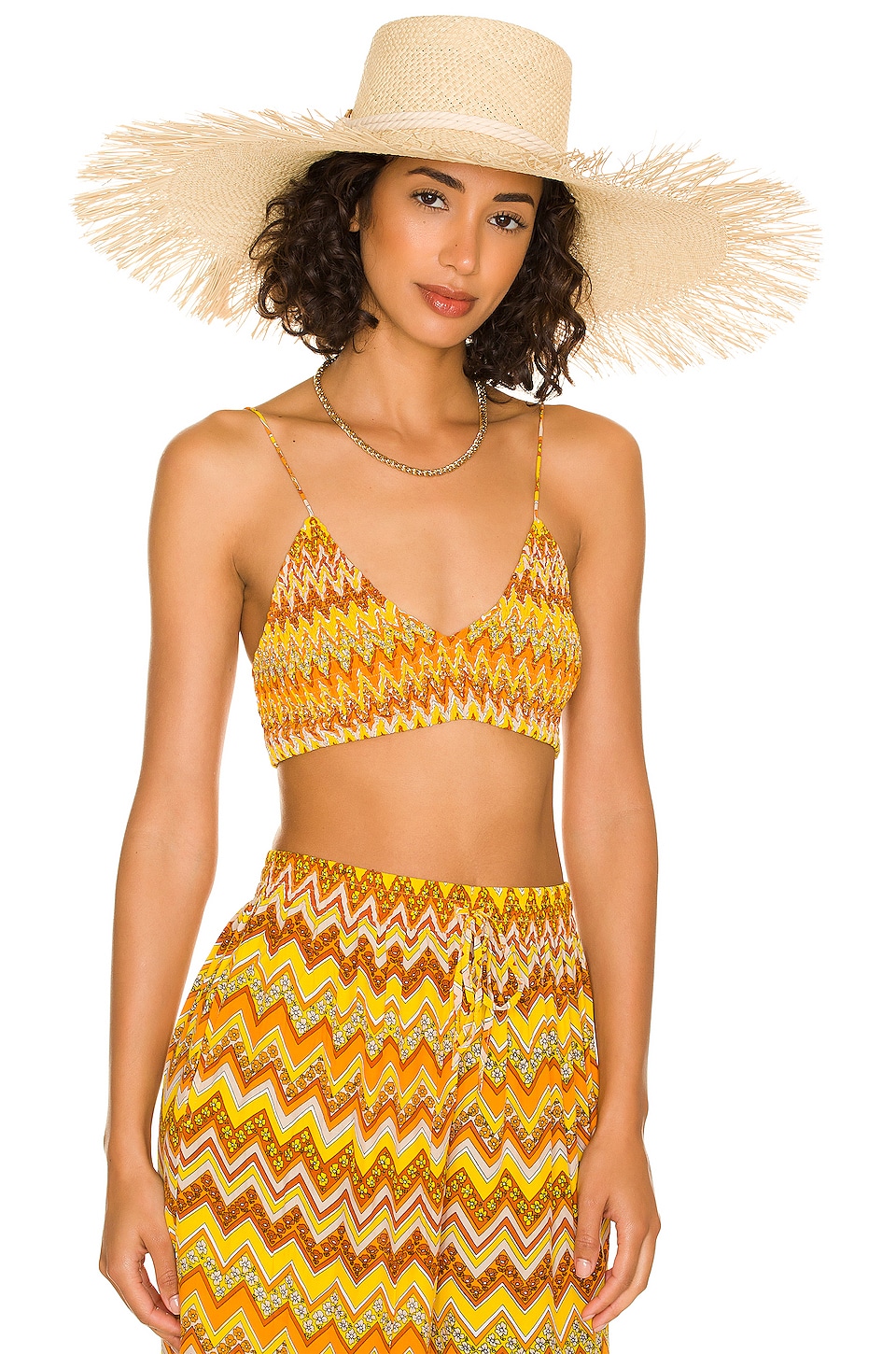 this hat is a total splurge but when I tell you it's MY FAVORITE HAT I've ever owned, I'm not lying.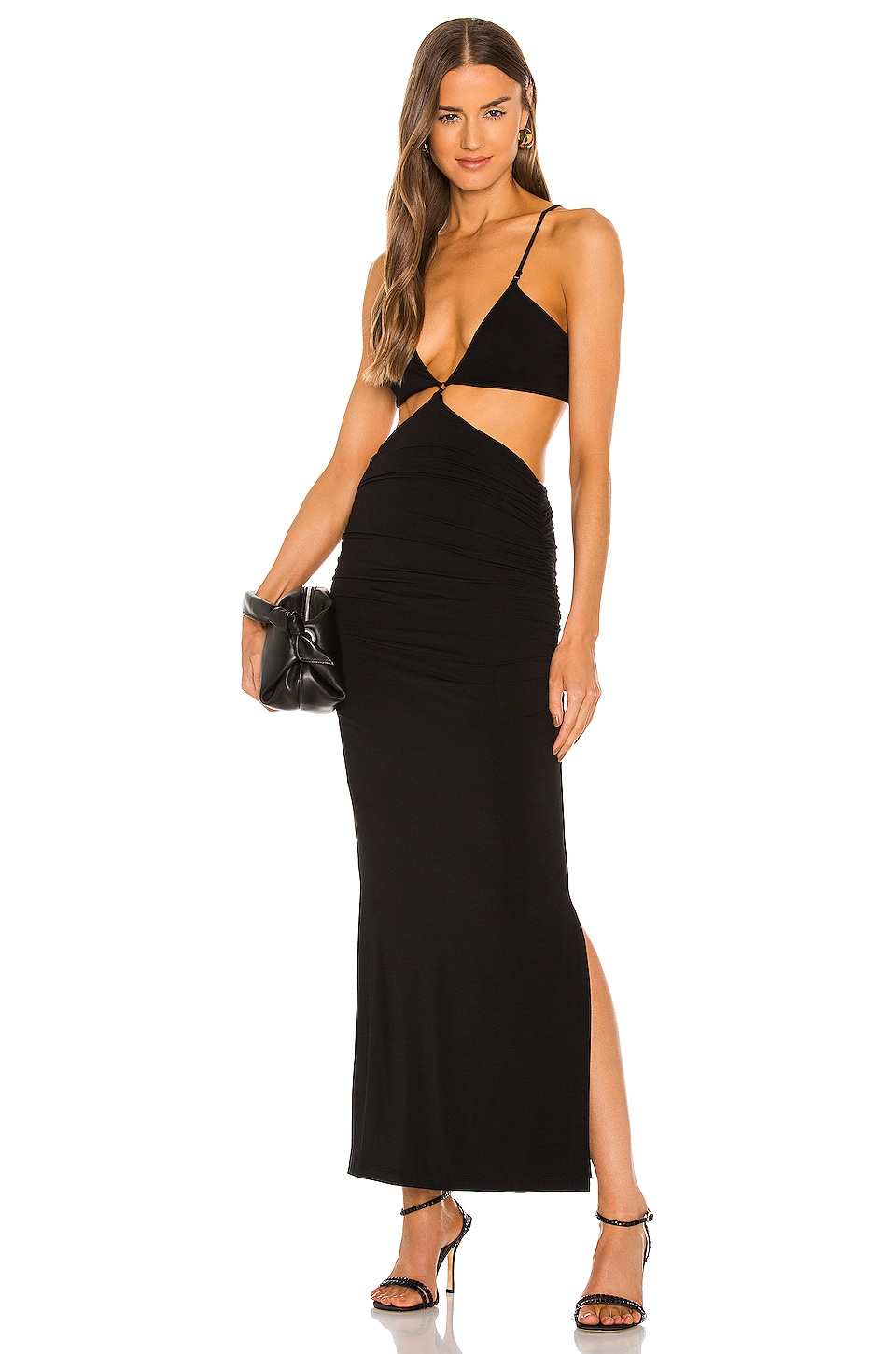 Check out these related posts