15 Sustainable Brands to Buy From & Feel Great About
Some sustainable choices are much more straightforward than others, like recycling or using reusable water bottles (this is my favorite). But others, not so much. This is especially true when it comes to buying clothes! As you guys know by now if you've followed my instagram, I hate the fast fashion industry.
Companies like Zara or Shein, that pump out cheap 'fashion' products as fast as possible are not only producing s**tty quality clothing, but they are leading to SO MUCH waste and making a terrible impact on our world. The fashion industry is responsible for 10% of annual global carbon emissions, more than all international flights and maritime shipping combined (!!!!!). At this pace, the fashion industry's greenhouse gas emissions will surge more than 50 % by 2030. Yikes.
The main reason many people support fast fashion is that it's inexpensive. But fast fashion comes at a big cost. Underpaid workers, the environment, and a lot of people, families, and communities paying the price so that you can have that $10 bikini. And, not only that, when you buy low-quality products, they don't last as long and therefore you actually end up buying MORE frequently.
So what can you do to reduce your participation in the fashion waste cycle? Start shifting your attention towards companies like these below that value sustainability, ethical supply chains, lowering emissions, giving back to their communities, and making a positive impact on the world, and their workers' lives.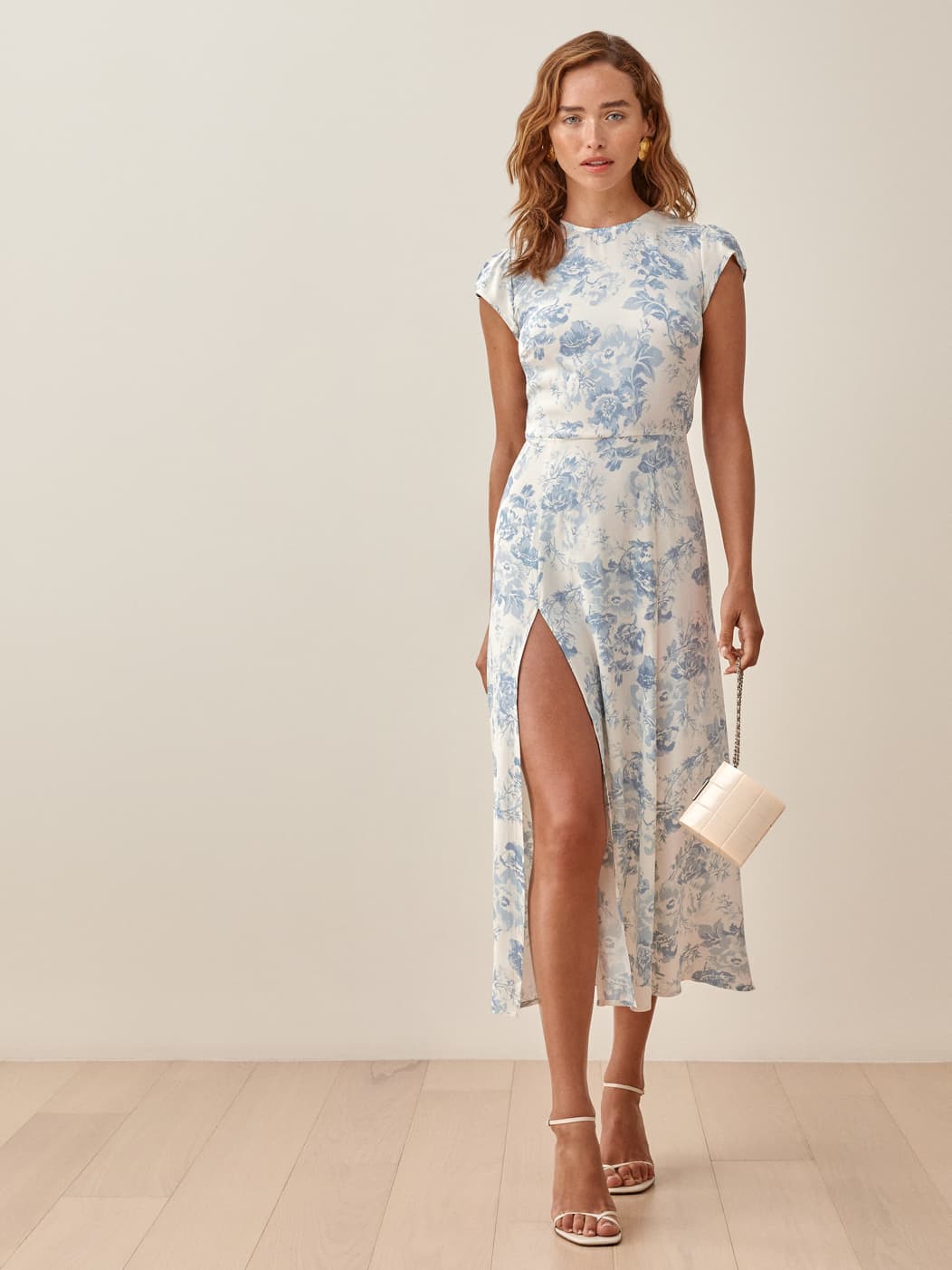 You guys have probably noticed I wear Reformation a lot. With this already carbon-neutral brand, you can count on a product that will not only last more than one season, but will stay on trend. Their quality pieces are timeless and classic. Reformation uses only sustainable/upcycled materials and each item comes with a description of its environmental footprint. I love that this company has pledged to be climate-positive by 2025! I'm sure many others will soon follow their lead.
Able is a Nashville based ethical clothing brand that invests in, educates and trains women so that they can earn a living, and break the cycle of poverty. 96% of their employees are women! The company started with scarves made from women coming out of the commercial sex industry. Able trained them to make scarves and after selling over 4,000 of them in 2 months, they knew we were onto something. People understood that if you're committed to ending poverty, you must create jobs, and do so for women especially.
ABLE has grown from hand-woven scarves to a lifestyle brand with leather bags, clothes, shoes, and jewelry.
On the product side, they focus on high-quality denim, leather and unique handcrafted jewelry! To top it all off, they value sustainable sources for their materials – working with recycled fine metals to create their jewelry as well as discarded hides to craft their beautiful leather bags. I'm into it!
This activewear brand uses recycled plastic bottles and recycled fishing nets to create beautiful high quality materials to keep you looking fabulous during your workout. Not only are they working to reduce waste, but they also value social accountability and transparency. They have their SA8000 certification which is a social accountability standard and certificate developed by Social Accountability International (SAI). They created this certification to help protect workers worldwide by providing a standardized guideline to protect the integrity of workers' conditions and wages.
TOMS made a name for itself with its legendary 'One for One' promise, meaning with every pair of shoes bought a pair was donated to a child in need. While they will continue to donate shoes and other accessories to those in need, their newest pledge is to give 1/3 of profits in support of grassroots organizations, creating change at a local level. You know your money is going to a good place, not to mention they now have many more styles than their renown slipper.
At Ninety Percent, they focus on quality, luxury basics to elevate the everyday. We're talking well-cut organic cotton sweats, detail-driven staples and beautifully crafted knits from organic merino. These clothes are not only built to last, but 90 percent of all the profits are distributed amongst charitable organizations (!!!!). The best part is, every item has a unique code with which you can cast your vote on which charitable organization they donate to! I love it.
This LA based company is showing the way forward when it comes to the future of the denim industry! They refuse to use any cotton sourced from Uzbekistan, one of the world's leading producers, because of their awful track record of using forced child labor to harvest the crop. They also have refined their factories methods so as to use 90% less water than the industry standard. ÉTICA's factory and wash house are located in Puebla, Mexico, and have an impressive list of sustainability/fair trade certifications, including OEKO-Tex Standard 100, Cradle to Cradle, GOTS (Global Organic Textile Standard), and Bluesign. They ensure their factory workers are paid a living wage, and ÉTICA invests in communities with annual donations to several charities. To top it all off, their designs are to die for!
Premium leather goods company Parker Clay produces high-quality, timeless handbags, travel bags and backpacks. These gorgeous bags are designed in California and handcrafted by women in Ethiopia. Parker Clay partners with the Ethiopian NGO Ellilta Women at Risk (EWAR), an organization that restores value to women who have been exploited through prostitution. They hire at-risk women, pay living wages and benefits, and provide skills training, career advancement, and financial literacy opportunities for all employees! I'm obsessed with their sand collection!!! The perfect chic beach bag, elevated.
Kenny Flowers believes in creating a genuine, sustainable brand that gives back and does good every step of the way. Giving is in Kenny Flowers' nature. At just 16 years old, founder Kenny Haisfield (my husband!) created a nonprofit foundation to send underprivileged teenagers to college in Indonesia with his best friend (and best man in our Maui wedding). The duo and their foundation CEO4Teens (Creating Educational Opportunities for Teenagers) have been responsible for not only helping to start a college in Bali, Indonesia, but also have provided the financial backing for the tuition of more than 150 students' education and counting. CEO4Teens has also been able to make a big impact in the USA, providing education at home as well. These causes are so near and dear to Kenny's heart, and he is always looking for new opportunities to use the success of Kenny Flowers to propel others' successes.
Kenny Flowers uses a sustainable organic rayon for the shirts, dresses and cover ups, and is actively and constantly looking for new and innovative ways to make our business more and more sustainable, and are currently utilizing compostable package mailers, as well as limiting our use of earth-unfriendly materials throughout the supply chain of Kenny Flowers wherever possible. As far as fabric scraps go, KF works with an extremely talented hand-cut-and-sew team in Bali, Indonesia, who avoid as much fabric waste as possible. When fabric scraps aren't used, they are turned into face masks, dog bandanas, donatable items, or simply used in the garden of their factory manager (no, seriously, he uses Flowers scraps to tie his plants and help his own flowers grow! The symbolism!!!!).
My swimwear line, Watercolors by Kenny Flowers, is manufactured in an all-women-run factory in Colombia, where we make sure that our impact on the ground with these women's lives is as impactful as the feeling our customers get when they wear our swimwear. These ladies are absolutely incredible, and are constantly calling Kenny and I their "angeles", or angels. Most of the people working in our factory are the only person that works in their family, providing and feeding their families from your orders on our site. Especially since the devastation of the pandemic in Colombia, they are beyond grateful for Watercolors. We have helped their family business grow from under 20 people to over 50, in just a couple of years, and they have truly become our family. These amazing women take so much pride in their swimwear (which is, quite simply, the best) because they are the best people. Always smiling, laughing, and they even try on the suits with me! They get so excited to help me make sure our fits are perfect on absolutely everyone and every body type!
On a sustainability side, we minimize use of plastics throughout our supply chain and use sustainable, recycled fabrics made from plastic bottles on every one of our kimonos and on almost all of our swimsuits. Your swimsuit also arrives in a re-usable zip-bag that you can use for makeup, toiletries, or for your wet swimwear. I use mine all the time!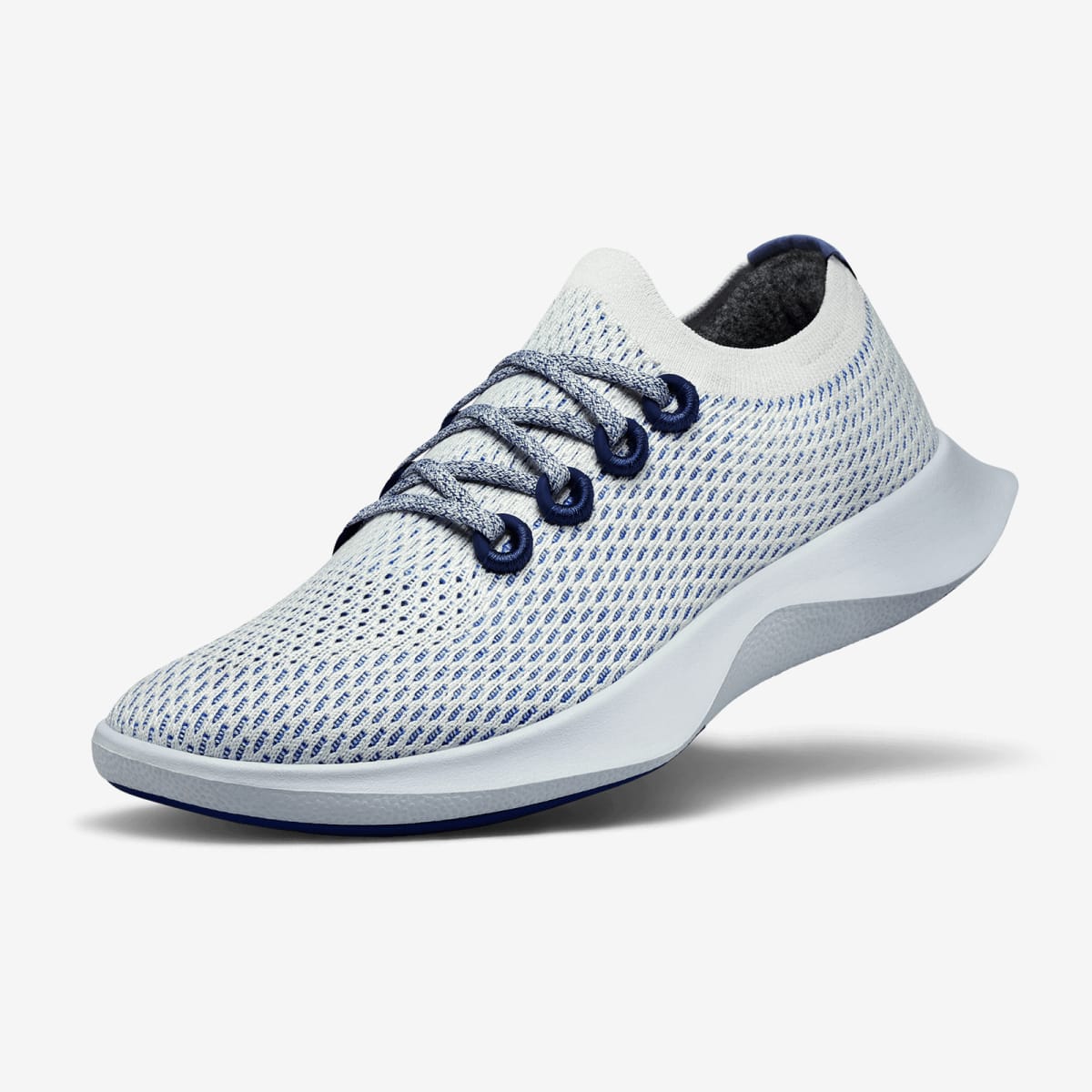 Startup sustainable shoe brand Allbirds' is all about making things in a way that is good for the planet. They have pledged to be 100% carbon neutral by 2025. Stainable materials like recycle plastic bottles are used for their laces, and castor oil beans to make their insoles. As for their sturdy but comfy water-wicking material, it's mainly wool from sourced from regenerative farms in New Zealand, which culminates in 60% less energy than materials used in typical synthetic shoes. The brand has also recently adopted a 'one for one' system during the pandemic, giving customers the option to buy a second discounted pair of shoes to donate to health care workers.
Founded by adventurer turned entrepreneur Yvon Chouinard in 1973, the outdoor apparel brand Patagonia is a pioneer in sustainable fashion. They began using eco-friendly fibers and practicing sustainable sourcing ethically at a time when it just wasn't done. Chouinard went on to establish "1% for the Planet", and since 1985, Patagonia has donated one percent of its annual sales to the organization. In total, the business has donated over $89 million in cash and other donations to local and international grassroots organizations. They also carry many other sustainable brands that give back like Cotopaxi and PrAna.
Before Vitamin A, its founder Amahlia worked on a design project with Patagonia founder Yvon Chouinard, whose company's use of recycled plastic bottles in their fabrics inspired her to attempt something similar in the swimwear space. Thus, Vitamin A was born. All of their swimwear is made in the United States and the majority is crafted locally in California. Domestic production supports the economy and ensures employees are protected under USA labor laws. Local production also contributes to far less carbon emissions and pollution! To top it all off, Vitamin A takes part in the initiative that Yvon Chouinard spear headed, giving back "1% For The Planet".
Warby Parker became popular with its at-home try on method, where you can order a few glasses and only pay for the ones you keep! They have hundreds of styles at reasonable prices! But what I like best about this company is that they distribute a pair of glasses for every pair sold to students in need. Their partners include VisionSpring, the Department of Education in New York, and the Department of Health in Baltimore! I get my prescription glasses from WB! They also make cute sunnies!
This San Fransisco woman-owned clothing brand focuses on sustainable materials and creating a community around women's empowerment. Modern Citizen's aesthetic is best described as minimal with a slight twist. There are cashmere knits with exposed zippers, drapey wrap dresses, oversize coats, classic black trousers, and vegan suede totes. Many of their items go for under $100!
They use 50% recycled and or organic materials and on a grassroots level, they use their storefronts to host speakers an events centered around community-building.
Nisolo is a shoe company that is dedicated to providing living wages, focusing on supporting high-quality craftsmen and truly treating them like the artists they are. They are also a 100% carbon-neutral company, their Peru factory runs on solar and any other emissions are off-set! 95% of their leather originates from Leather Working Group Certified tanneries (which meet the highest standard of environmental responsibility in the industry). They focus on perfecting the classics, like these clean cut heeled mules! Ready to buy some shoes? I know I am.
What started out as just a guy selling T-Shirts out of a Volkswagen van, turned into much much more. The founder of Marine Layer eventually perfected a custom extra-soft material made from recycled beechwood. Who would have thought?! The pulp production is self-sufficient, which makes their tees sustainable, eco-friendly, and SO, so soft. They've given back to charities that mean the most to them, like the Sierra Club and The National Parks Foundation. A quick look on their website will confirm they've perfected more than just the basic T. With a big emphasis on a responsible supply chain and giving back to their community, this is the type of company you love to wear and also support.
Did I miss any of your favorite sustainable brands? Leave them in the comments!
Check out these other blog posts
Zara stole my swimwear design – here's why I'll never shop at Zara again