10 Fast Fashion Brands to Never, Ever Buy From
You've probably heard a thing or two about "fast fashion" lately. The companies that are mass-producing terrible quality, rushed, (often stolen) designs in order to offer unethically cheap clothes to their customers, but at a significant cost to the environment, their employees, the small businesses and designers they steal from, and the world.
Now I want to be clear with this article that you shouldn't feel guilty about having supported these brands in the past. I, personally, used to shop MANY of them constantly. I love shopping, and love a good deal, so how could you not?! I don't blame you in the least if you turned a blind consumer eye, but I'm writing this post so we can all at least try to be better, and spend our money wiser, in the future! None of us is perfect. But we can always try to be better!
If an article of clothing you buy is so cheap, remember that there's a reason for it. That $5 bikini top you got on SheIn is likely made possible by modern slave labor, unethical and unsustainable business practices, and extremely poor working conditions. (Hate to be the bearer of bad news, guys).
The other massive issue with the fast fashion industry is the amount of pollution and waste that it creates. We are buying more clothes than we ever have before, but because of the s***ty quality of fast fashion, we are wearing them LESS. Not to mention the greenhouse gas emissions and water waste from the factories constantly churning out MORE, MORE, MORE.
So what can we do about it? How can we be a smarter consumer and support amazing retail brands doing good rather than the worst fast fashion brands that are making billions off of being evil?
First, we can stop supporting the brands on this list, because each of these brands has unethical business practices and, to be blunt, they are destroying our planet. Two, start voting for change with your dollar by opting to support brands that align with your values and are doing their part to give back, make a positive impact on their communities, or offset emissions (like these brands). Plus don't you deserve better quality clothes anyways?
Zara is perhaps the most well-known fast fashion brand in the world. The company can take a new design from prototype to sellable inventory in as little as 15 days. Crazy, right?!
It's important to note the working conditions and wages of Zara's staff, which is terrible. Who can forget their unpaid factory workers from Turkey, who said they were left with 'no choice' but to sew hidden messages into clothing for customers to find? They were hired by manufacturer Bravo Tekstil, who produced clothes for Zara, before closing down in 2016. Unfortunately these workers did not get paid for the three months up to the company's closure.
Zara is also very well-known for knocking off runway designs and small business designs (as you guys know from what happened to me). The company uses greenwashing marketing, cheap labor, and unethical business practices to remain an industry leader. Add Pull & Bear, Stradivarius, Bershka, and Oysho to your list of fast fashion brands to avoid, as Inditex (who owns Zara) owns them too.
H&M
As the second largest retailer in the world, H&M is one of the fashion industry's biggest polluters. Instead of donating unsold clothing items, they burn them. And that's just for starters. In 2018, despite its promises, the company failed to pay 850,000 garment workers a living wage. Many female workers are also physically & sexually abused and nothing has been done by H&M to stop these practices in their factories. They obviously live by the cash is king motto.
The Chinese fast fashion behemoth Shein quickly became popular thanks to social media recently. We've all seen the influencer "hauls" and flash sales up to 80% off… Shein adds over 500 low-quality products to its website each day, which continues to contribute to overconsumption and pollution. These synthetic, petroleum-based fabrics easily fall apart after one use or less, and customers have repeatedly called them out for sending completely different items than what was pictured on the website. Their return process itself is one big scam, and good luck getting in touch with a customer service rep. It's also worth noting that Shein was banned in India for stealing customer's data…so that's that.
Urban Outfitters unfortunately still uses synthetic fabrics in the vast majority of their offerings. They make no notable efforts to reduce their CO2 emissions or to better manage their waste and water usage. As such a big company with so much influence, this is honestly disappointing. Unfortunately, the same goes for all of the brands owned by Urban Outfitters: Free People and Anthropologie.
Nasty Gal
Known for roping people in with their frequent 50%-70% off sitewide sales, this marketing tactic tricks naive young customers into thinking they're scoring a great deal on a high-priced item. When, in reality, Nasty Gal's garments are made using cheap, synthetic materials and are known for their low quality and poor fit.
Nasty Gal was named Fastest Growing Retailer in 2012 by INC Magazine, but unfortunately the brand filed for bankruptcy in 2016 and was bought by fast fashion group Boohoo the following year. Nasty Gal is owned by Boohoo Group PLC, which was accused of modern slavery in July 2020. An investigation by The Sunday Times discovered that the company were paying their garment workers more than 50% under the minimum wage.
We should know better than to trust a brand with a name that rhymes with 'awful' right? The way Zaful operates is kinda disgusting. They find popular designs from other retailers and make very cheap copies of them. This is the kind of brand where the picture of the item looks amazing, and then what arrives on your doorstep looks nothing like it…we've all been there. The good ol' online shopping catfish scheme. Haven't we learned our lesson yet you guys??
Mango
Mango is similar to Forever 21 and Urban Outfitters, the same old same old with poor quality materials and underpaid labor. But for me the worst part is them acting like they are making changes for the environment with their greenwashing tactics like "climate warrior" T-Shirts and other unsupported climate claims. Actions speak louder than words and, if you want to get a good feel for a brand, look at when things go wrong – like the time one of their factories collapsed in Bangladesh, killing over 1,000 people…did they show much to compensate families or aid in any way? Nope. Nada. There goes my business.
Forever 21
Everyone's been to this shopping mall staple, we can't deny it. But, unfortunately, they are one of the top contenders when it comes to fast fashion. Not only have there been many lawsuits about unfair wages in their LA factories, but the Center for Environmental Health discovered they were selling jewelry containing the toxic metal cadmium (YIKES). They obviously don't have the kind of values we want to be supporting as smart consumers!
ASOS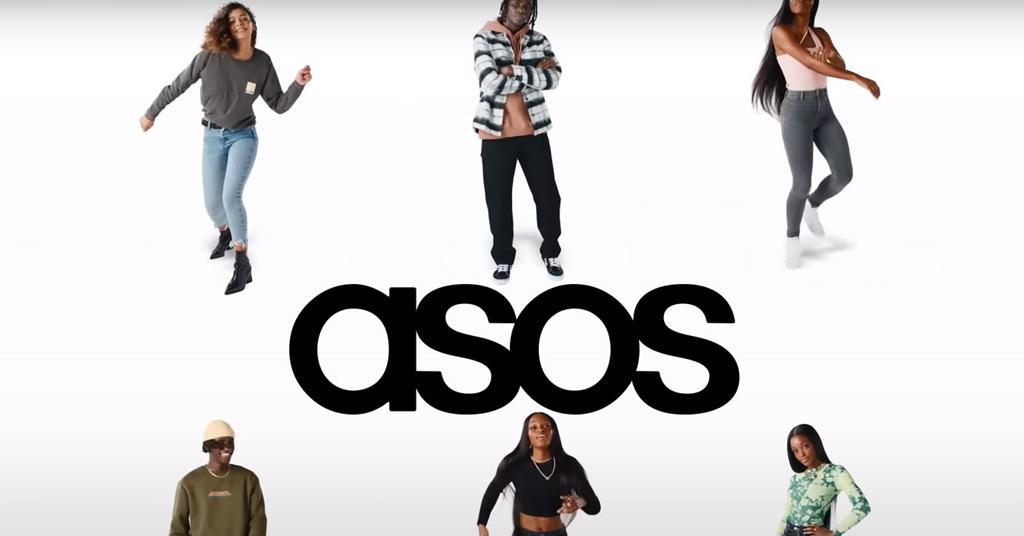 Yet another brand that always fails to deliver on quality, their motto "As Seen On Screen" couldn't be farther from the truth. The pieces you receive in my and friends' experiences are always far lower quality than advertised and, of course, never last very long.
While a fast fashion brand can never be a good impact on the environment, no matter what steps they take, it is worth noting that ASOS does better than other brands at taking a few good steps toward better fabrics – 34% of all fabrics used in ASOS brands come from sustainable sources. Which is great! The retailer has a second-hand and vintage clothing section in ASOS Marketplace and in 2010, launched a clothing line called Responsible Edit. Steps in the right direction! So, if you have to choose ASOS, at least shop their sustainable clothes.
Victoria's Secret
Victoria's Secret has finally come under fire for promoting an unrealistic idea of body image to women (I mean, Adriana Lima used to avoid solid food for a whole week leading up to their fashion show), and the brand also has shady business practices. From using cheap synthetic fabrics that are terrible for the environment, to supporting child labor, the list goes on and on. It's time we switch to more inclusive lingerie brands that look and FEEL better, right?!
This new brand is one of my new favorites, by the way! I can't go back to any other underwear now. And will definitely never be going back to VS.
One quick google on We Wore What and you'll find out what they're about. I choose to not support this brand, even though I see them often online, because I can't support the stealing that they stand for. I encourage you to do your own research – it's just happened too many times to be coincidental. The brand has had to block comments on its and its founder's instagram pages so that people can't comment when they notice something is a little too similar to another brand's creation, because they were getting too much hate. That's a bad sign if you get that much hate that you have to block comments. Yikes.
Here's a video with a run-down:
Check out these other blog posts: