The 10 Best Adult Spring Break Destinations
Craving a spring break where you won't find any "spring breakers?". BECAUSE SAME.
The cold winter has us craving those classically sunny spring favorites like Cancun and Miami but do we really want to be rubbing elbows with undergrads as you fight for a spot on the beach? No thanks.
We're adults now, and we deserve an adult vacation. So if you prefer Boulevadiers over boxed wine and martinis over miller lites, you've come to the right place. If you guys follow my fiance Kenny and I on instagram, you know we take an adult spring break every year with the Kenny Flowers crew – and these are some of our absolute favorites. This round-up includes destinations you can head to now as well as destinations you can dream about for 2022, because it's never too early to start planning!
No passport, no problem. Just east of Puerto Rico, St. Thomas, St. John and St. Croix make up the US Virgin Islands, where my fiance Kenny actually did his bachelor party. St. Thomas, being the largest of the USVI , is a great home base, but you should definitely venture out to the others via ferry! Many of the beaches on St. Thomas continually make the top of the list for best beaches in the world! For a resort you know you can count on for a quality experience through and through, stay at the Ritz Carlton St. Thomas. If you're traveling with a group opt for one of these stunning villas: Villa Palmera or Villa Palina. Be sure to check out Red Hook, a strip of beach bars where you can take in the nightlife and listen to reggae.
Mexico
From chic all-inclusives that are great for groups (and adults only) like Excellence Playa Mujeres which I LOVE, to amazing villas you can rent in Cabo, Mexico is a dream for any group vacation, any time of year. And always one of our favorites.
Give me luxe but make it rustic. Think wild roaming chickens, lush jungle, challenging hikes to secret beaches and the best sunsets you've ever seen. Kauai is known as the "garden" island for a reason. Take a helicopter tour through the Waimea Canyons or up the Na Pali coast, learn to surf or paddle board on the gorgeous Hanalei Bay and then watch sunset as you sip a cocktails.
Named by Conde Nast as "the best city in the world", it's no surprise the city of Charleston, South Carolina continues to be a crowd pleaser. Its southern charm isn't the only reason people continue to visit time and time again. Over the years Charleston has emerged as one of the best foodie cities in America (and maybe the world), fellow foodie rejoice. With a great nightlife scene 9think rooftop bars), to a rich history and beautiful long stretches of sandy shore, it's the perfect destination for a girls trip, a bachelorette, or a romantic couples getaway this spring! Stay at my favorite, the Hotel Bennett, (their rooftop pool is everything), or if you're with a group go with this epic renovated downtown home that sleeps 16!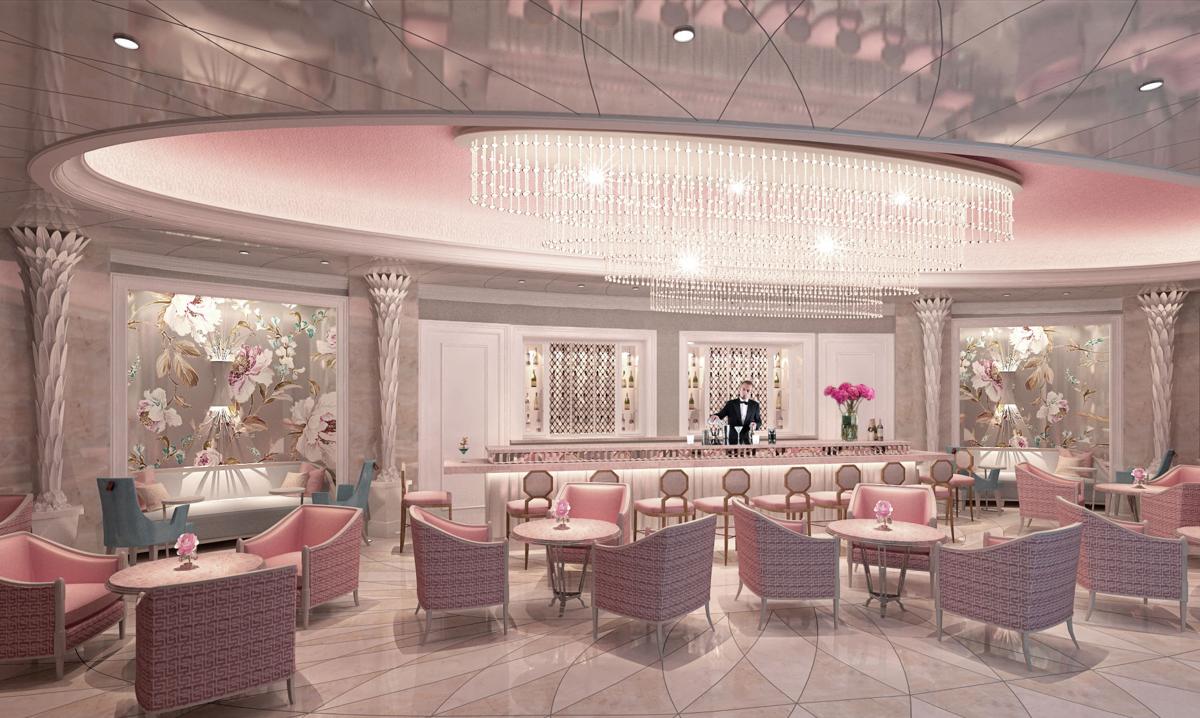 While Bali is still not opened up for tourism yet, once it does, head here IMMEDIATELY with your crew. Located just 45 minutes from Canggu and about 1.5 hours form the airport, Uluwatu sits on the rugged coastlines of some of the best beaches in Bali. With chic day clubs, picture perfect turquoise water and world-class surf break, this is arguably the best vacation destination in Bali. Uluwatu is home to some of Bali's most scenic luxury villas and resorts, like the Six Senses and The Edge Hotel. If you plan on traveling with a group, opt for an insane beachfront villa like this one or this one! For more see my Ultimate Guide To Uluwatu.
Santa Teresa, Costa Rica
If raves aren't your thing, but idyllic laid back surfing town's with health food cafes are, you've finally met your match. Santa Teresa is located on the Nicoya Peninsula of Costa Rica, south of the more famous areas of Tamarindo. This trendy surf town is home to some of the best waves (especially for beginners) in the world. Do yoga and surf by day, hang at the local beach bars by night. For a yogi's paradise, stay at the Pranamar Villas or Florblanca Hotel. Or if you're looking for your own beach-front oasis check out Casa Milya.
Bodrum, Turkey
Never heard of it? Good. It'll be our little secret. This beachside town is part grown-up Ibiza, part laid-back relaxation haven. Start your day with beachside yoga, feast on a traditional Turkish breakfast with local artisan cheeses and then spend the rest of the day lounging on white sand beaches, surrounded by striking cliffs! Spa, sail, and visit the nearby village of Etrim for a taste of local culture-or simple sip cocktails at the infinity pool in. If you're looking for secluded luxury go with Tuscany vibes, head to the Aman. If you're in the mood for a beach club and day party feels, go with the 5-star Macakizi Resort.
Barbados
If a beach escape is what you've been dreaming of, look no further than the island of Barbados. Check in to the immaculate Fairmont Royal Pavilion and watch as all of your worries seem to slip away. This gorgeous property has 75-exclusive rooms, each with a stunning Caribbean view! Work up an appetite during the day with their abundant water-sports and dine beachside by night at one of their three incredible fine-dining restaurants.
Algarve Coast, Portugal
Portugal's southernmost region is known for its sunshine, pristine beaches and limestone rock formations. Enjoy long days of people watching at the beach, followed by the freshest of seafood. Maybe even get in a hike along the dramatic coastline cliffs that made Algarve famous. You can't miss exploring the markets of Lagos while you're there. Stay at Vila Joya for a taste of luxury service or go full on millionaire vibes at this stunning chateau.
Beaver Creek, Colorado
I don't know about you, but I'm up for some cold weather in the springtime as long as there are warm (spiked) drinks to heat things up. Get ready for chic aprés ski crowds, luxe accommodations, and world class ski conditions. Grab your crew and go in on a house with a jacuzzi like this one, because we all know ski trips are about the post-ski festivities anyways. If you're looking to impress your significant other, book a romantic stay at the Ritz Carlton Bachelor Gulch. Head to Coyote Cafe for apres and Hooked for sushi!
Belize
Just a few miles south of the Mexican Riviera Maya, but with a fraction of the tourism, lies Belize. With buzzy worth resorts popping up all over, this once back-packer haven has recently turned luxury destination! If you want a little bit of repelling into Cenotes and exploring ancient Mayan ruins with your beach-side relaxation, then this is the place for you! Belize also sits on the world's second largest coral reef, so it goes without saying that the snorkeling and scuba diving here is world class. For full on luxury, stay at the two bedroom villa at Ka'ana Boutique Resort. You'll dine on food straight from their organic garden, rejuvenate at their jungle spa and have a carefully curated list of adventure tours to choose from!