REVOLVE x Jetset Christina Capsule Collection – All the best vacation outfits to pack for your next trip
Last year, when Revolve approached me about curating my very own influencer capsule collection with them for summer, I was soooo excited. I've been shopping Revolve since as long as I can remember, and it's always been my go-to destination for finding chic vacation outfits with fast shipping, easy returns, and SO many options from all of my favorite brands. Being asked to create my very own capsule collection with Revolve is more than just a dream come true, it's a milestone for my business as an influencer. While I of course know the impact that my audience has, and the incredible loyalty and community we've built here at Jetset Christina, it's so meaningful to me when brands like Revolve realize that powerful impact, appreciate what my business has done for their business, and realize the potential in partnering further together. I am very proud that Jetset Christina makes a big difference for the businesses I work with and drives a ton of sales for the destinations, brands, and products I choose to promote on this blog and on instagram, which is why I'm so selective and picky about who I work with and the brands and products that I use and show to you guys. It takes a lot for me to want to promote something, so when I love something, you guys know I love it emphatically, and I'll scream it from the rooftops. Which is how I feel about this capsule collection. These Jetset Christina x REVOLVE dresses and vacation outfits are MADE for your summer travels, from the Italian Coast, to the French Riviera, to the Maldives, to summer lake days right here in the USA, these are the outfits I know you're going to want to be photographed in all summer long! They're breezy, beautiful, and unique, and I know you're going to love them.
So here are a few of my favorite JETSET CHRISTINA x REVOLVE summer outfits I've worn recently that I think you should grab before they sell out!
OMG you guys, this dress is SO comfortable, so chic, and gives me Meredith Blake vibes. You need it.
I wore it without the halter tie (I just tied it around me!) but you can wear it two ways!
I'm wearing a Small here. It's stretchy, fitted, but FLATTERING
This crochet cover up is a show-stopper on the beach or at the resort. I'm all for a piece that I can pack for vacation that makes a statement, but is so comfy like this one.
Pair it with a straw hat for a low-key chic look, or a black hat and black sunglasses to turn heads and have everyone wondering if you're a celebrity.
I'm wearing a Small here. I feel it runs TTS, I would size down if anything.
Pictured here with this dress, and this hat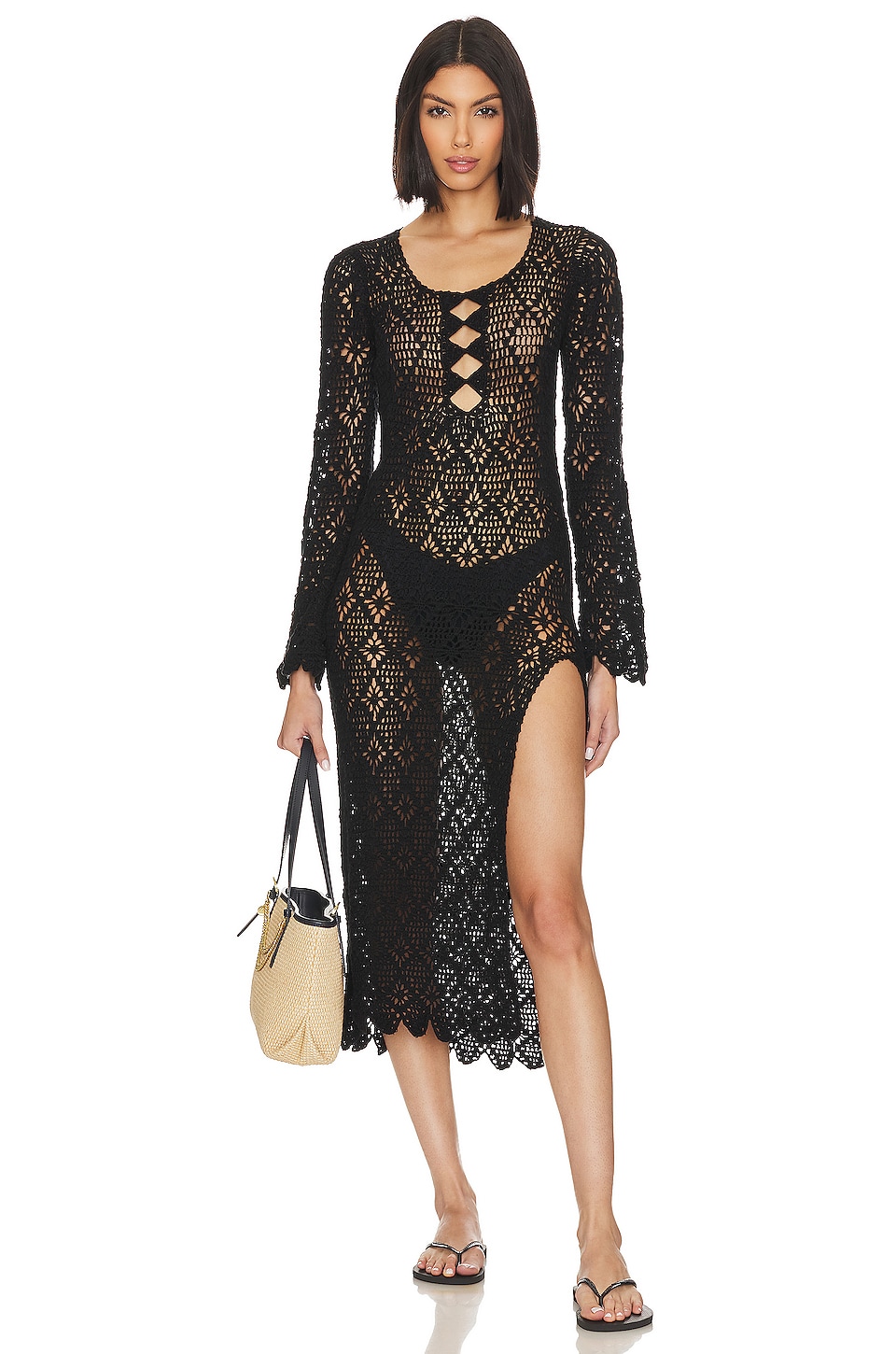 I'm obsessed with how chic and flattering this dress is. It's a stretchy jersey material that will give you ALL the curves and looks SO FLATTERING on. You guys are going to love this one for chic city date nights or a show-stopping vacation dinner piece.
If I had to choose a favorite dress from the whole Jetset Christina X REVOLVE capsule collection, it would be this one. This dress is SO cute, so chic, and so classy, but unique. I'll be wearing it all summer long.
Pictured here with this dress, this hat, this suitcase, and these shoes
Another showstopper in the Jetset Christina x REVOLVE collection is this gorgeous pink dress. I'm wearing it to the launch party tonight! I love that there's a V underwire – SO flattering, and you don't need a bra (always a win. Love this for a sexy, cute summer look or a great dress for a special trip, or something like a birthday dinner, or honeymoon.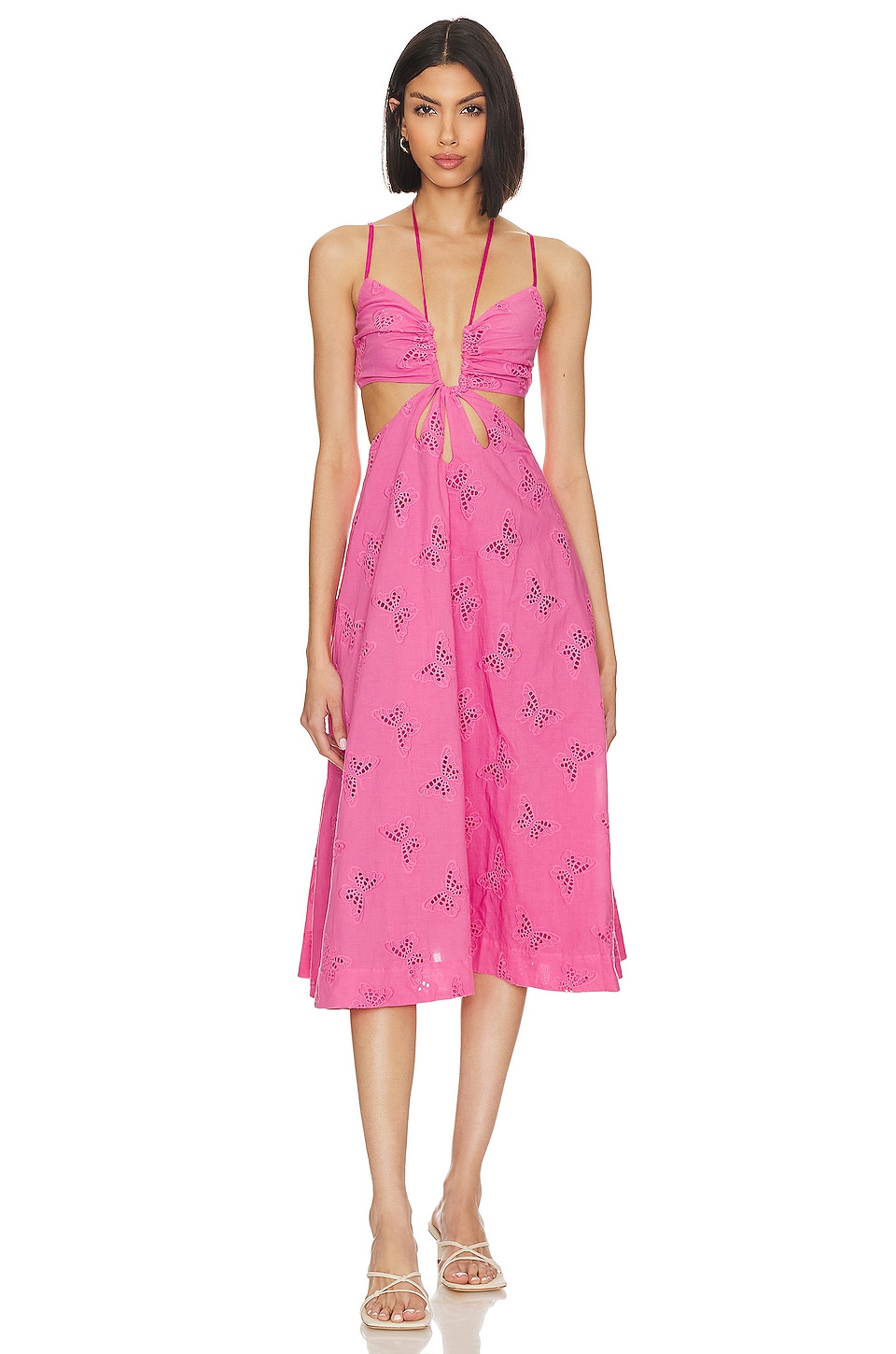 Hot coral pants
Trouser pants are trending big time this summer, and these are my new favorites! Perfect for a chic travel look or making a statement.
Pictured here with this top, this hat, this suitcase, and these shoes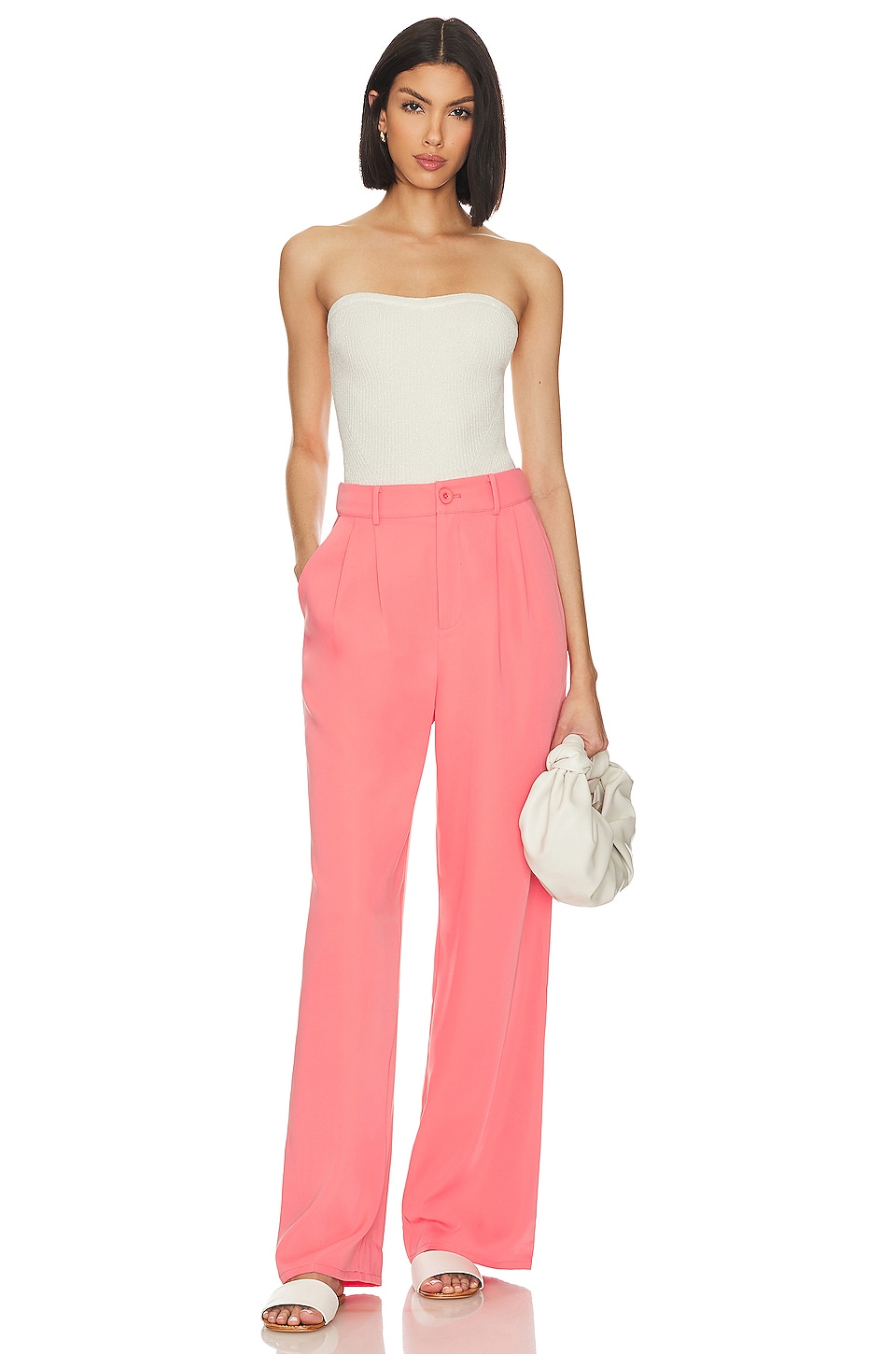 This dress just screams Charleston to me. It's classy, but sexy! It's one that I know I'm going to be wearing year-round at home in Charleston, whether I'm brunching downtown, strolling Sullivan's Island, or shopping on King Street.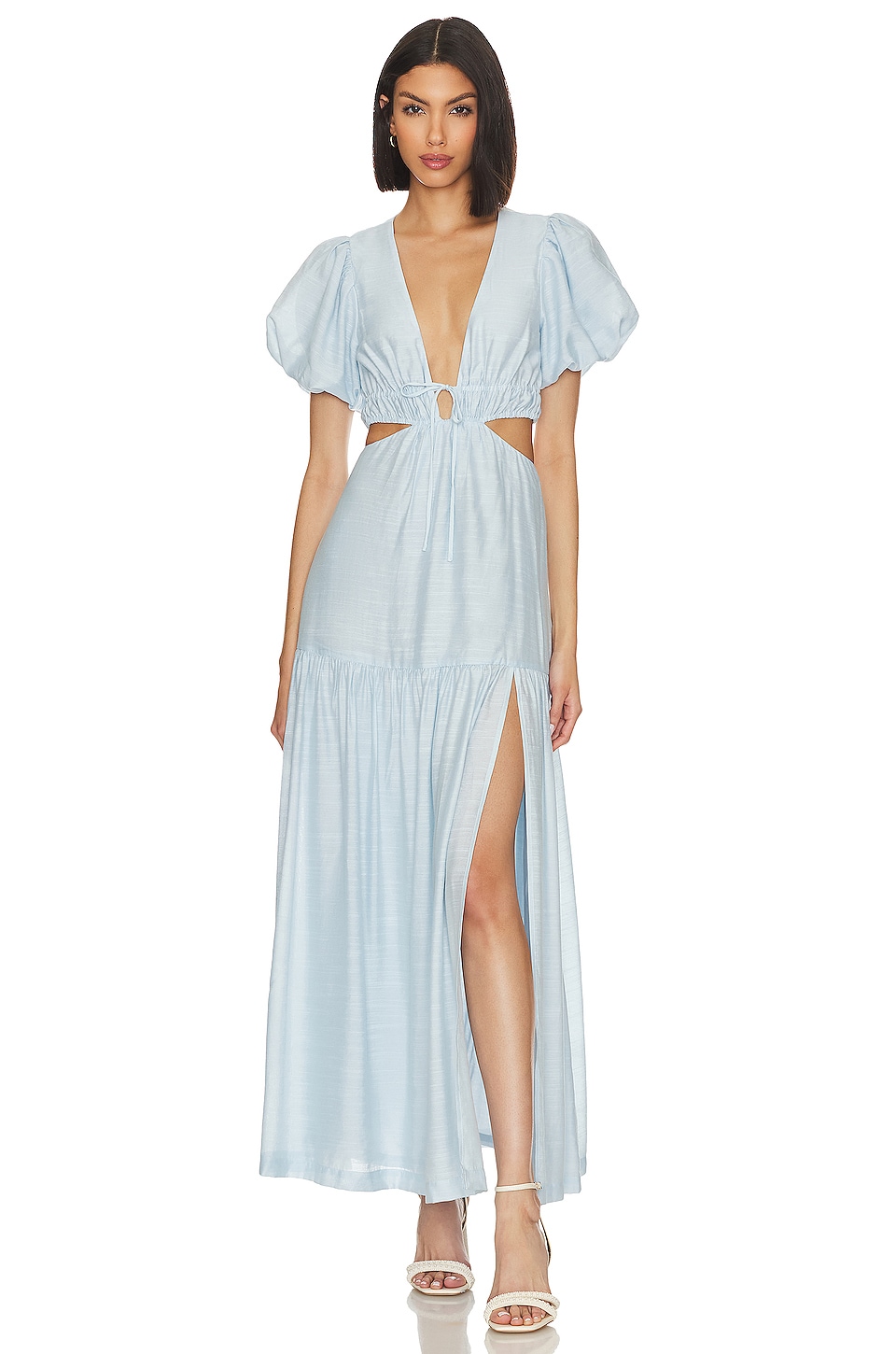 I love this yellow cotton maxi. It fits pretty loose in the boobs, so I'd size down! I'm wearing a small here.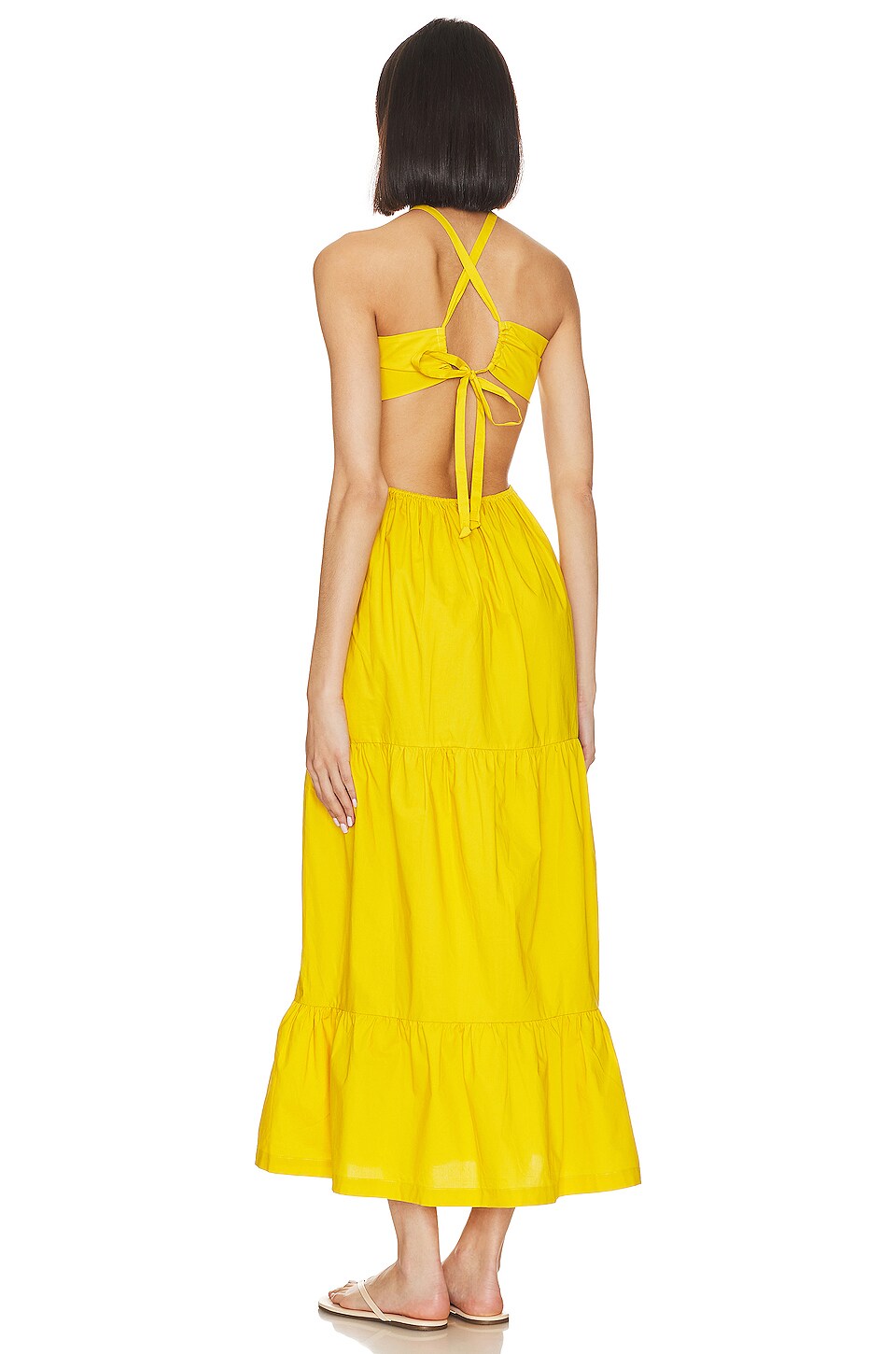 Black and white one shoulder mini dress
I loved what an easy wear this dress was on vacation for a chic resort dinner look! It's also a great dress for wearing out to dinner with the girls or out in Charleston! I love this one.